Chi Chi London's new kids range is perfect for flower girls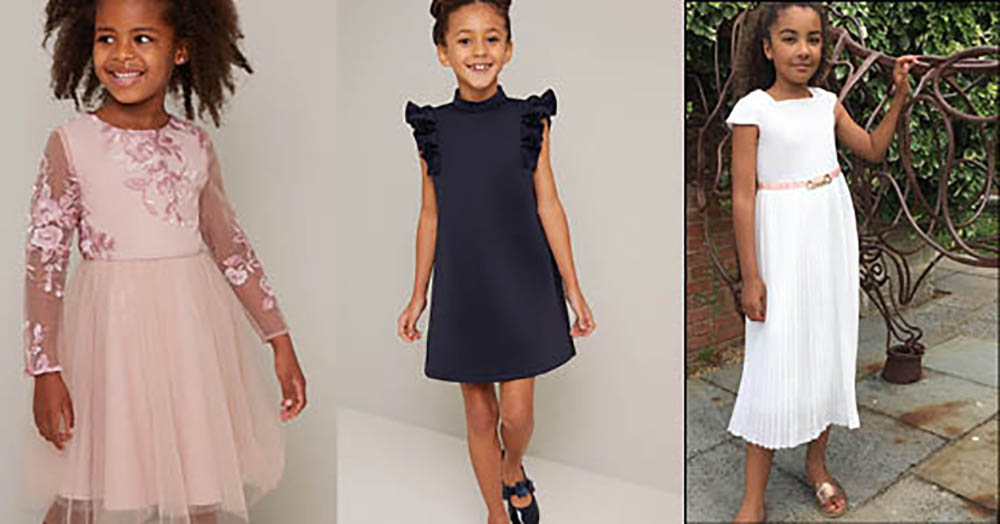 When you've got a wedding to attend, you can always rely on Chi Chi London for an affordable wedding guest outfit – and now even the wee ones can get kitted out, as the brand has launched its new kids range.
With its selection of colourful printed dresses, whimsical floral styles and even jumpsuits for the girls that simply don't do dresses, it's perfect for flower girls, young bridesmaids and the littlest wedding guests.
Here's a selection of our favourites from the collection, which is available for girls aged 6-14 and priced from a purse-friendly £40.
The SW Edit: Chi Chi London Flower Girl Dresses
The Marissa dress (£45)
Wedding outfits for children from Roco Clothing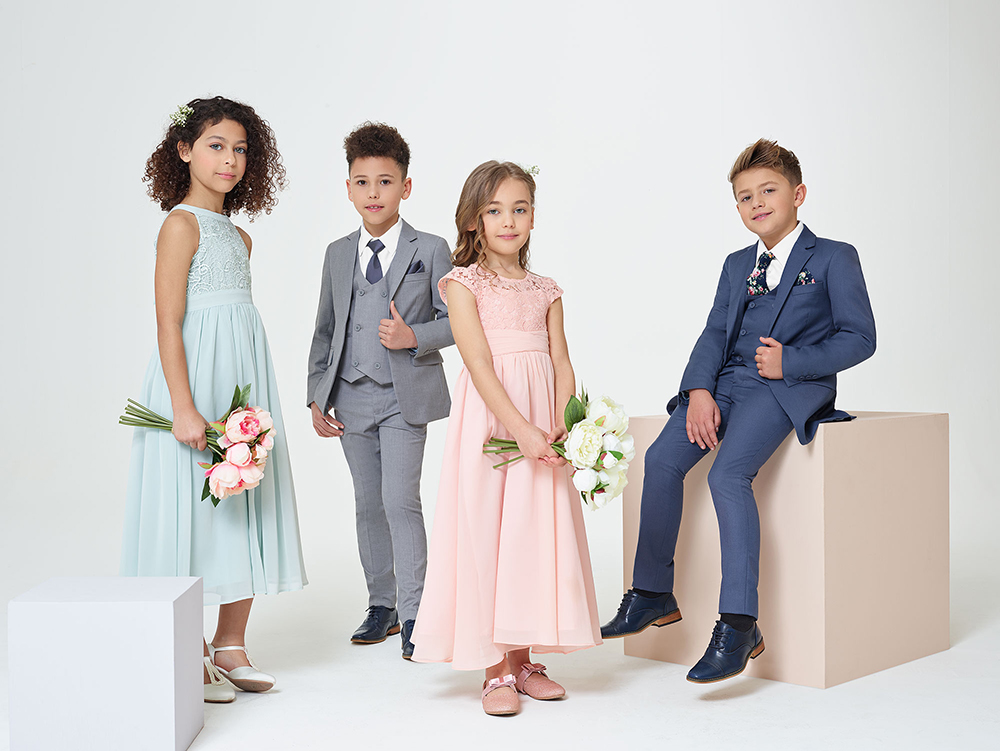 Dressing children for a wedding can be tough and sometimes there doesn't seem to be anything quite special enough when it comes to wedding outfits for kids on the High Street.
Roco Clothing specialises in children's formalwear and offer smart stylish options for the youngest guests.
Here's a few of our faves…
Lennox Tuxedo suit for girls (£49.99)
Jackson pale blue short suit (£54.00)
Jake stone short suit (£34.99-£39.99)
Steph's Bride Diary: How I asked my page boys + flowergirl to be in the wedding party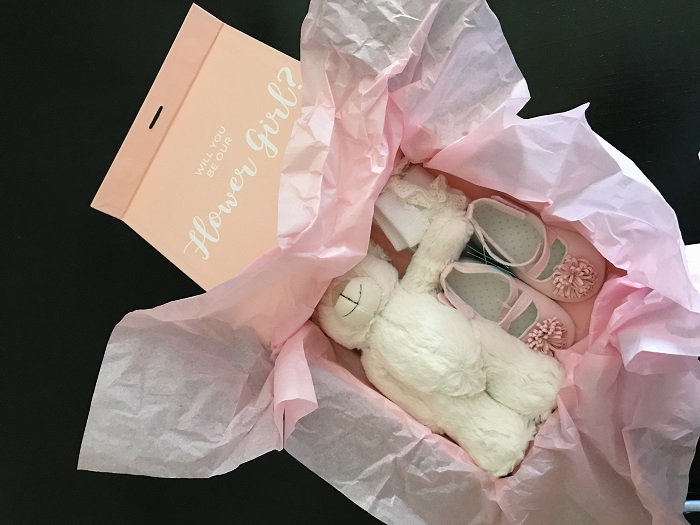 Digital editor and bride-to-be Steph Telfer wanted to ask the littlest members to be in her bridal party in a special way too! 
After we got engaged, I had the subject of who would be in my bridal party on my mind pretty much straight away.
I knew that I wanted who I wanted to ask to be my bridesmaids immediately, but I wasn't sure whether we'd have any children in the wedding party at all.
I ADORE my family and friend's kids, but I've always thought our wedding would be relatively child-free. So, we decided that we'd have a child-free wedding, with three little exceptions.
My niece Erin was always going to be involved in some way, and she's my one and only flowergirl. She's going to be just turned three at the time of the wedding which is a fantastic age.
My friend and chief bridesmaid Letitia had her wee boy, Tommy, just a couple of days before my sister-in-law had Erin, and he's going to be one of my page boys.
Finally, another of my bridesmaids Kirsty's wee boy Noah, who'll be four at the time of the wedding will head up my party as a page boy too.
HOW I ASKED MY PAGE BOYS + FLOWERGIRL 
I wanted to give the kids something but I wasn't sure what, so I spent some time looking online before coming across some personalised boxes on Etsy.
When they were opened up, they had a message on the underside of the lid, asking 'Will you be my page boy' or 'Will you be my flower girl?'
The gorgeous teddy bears for the children were from Jomanda on Not on the High Street. I wanted to give them something they could keep, and these bears were amazing quality. I bought them in cream and latte.
I lined the boxes with matching tissue and in Erins, I put a pair of shoes and frilly socks from Monsoon; the boys got adorable bow-tie and shirt style onesies from H&M.
The boxes were a hit! The kids were really too young to even know, but the mums got to open them, so it was a nice surprise for them too.
I can't wait to have these little people who we love so much as part of our wedding!
Are you having any kids in the wedding party? Let me know! I'd love to know if you had a creative way of asking them too.
FOLLOW STEPH'S WEDDING PLANNING JOURNEY ON THE BLOG AND IN SCOTTISH WEDDING DIRECTORY.
This Scottish retailer has just launched the cutest collection of flowergirl dresses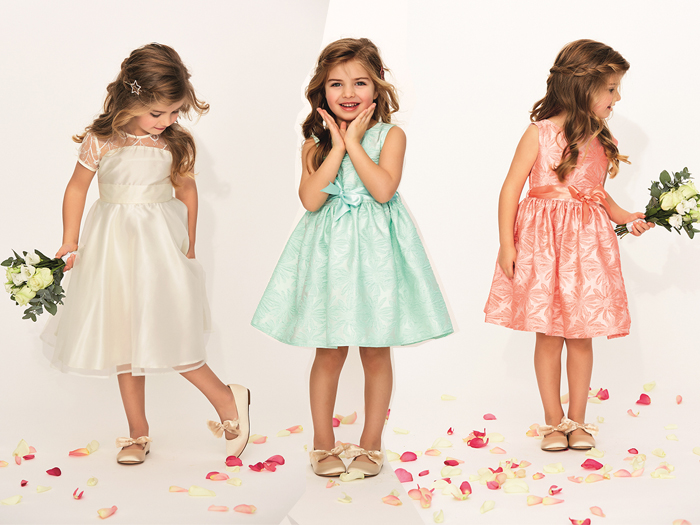 The littlest of your wedding party are going to look fabulous in M&Co's new flower girl dresses.
The Scottish retailer has introduced gorgeous new flower girl designs to their Dashing and Dainty range and they are so cute!
Starting from just £24, the high street fave even has 20% off for a limited time by using code 'SPRING20'.
Here's the gorgeous mini me gowns…
BUY | Floral chiffon flowergirl dress (from £28)
BUY | Pink lace flowergirl dress (from £26)
BUY | Lace insert flowergirl dress (from £35)
BUY | Aqua jacquard flowergirl dress (from £24) 
BUY | Coral jacquard flowergirl dress (from £24) 
Elegant + glam Summer wedding at Lochside House Hotel and Spa, New Cumnock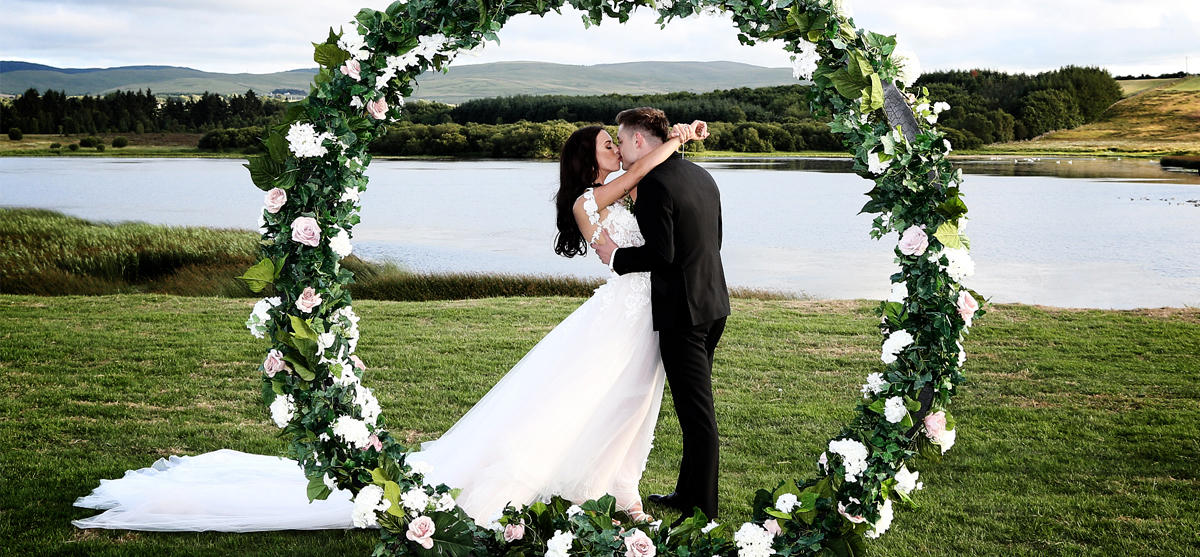 Bride Mhairi is an event stylist and her family owns several prestigious wedding venues, so her wedding to husband Jamie was always going to be out of this world.
With plenty of glamorous style, this Lochside House Hotel and Spa wedding day is one we'd have loved to have been guests at!
Here, happy newlywed Mhairi shares all the details from their beautiful big day, with snaps from Ryan Mimiec Photography.
"Jamie and I met on Instagram, then had our first date two weeks later. After that we never left each other's side, and within three months I was pregnant.
It moved quite quickly but it felt right; our wedding was just the finishing touch, as we'd already committed on every other level.
My family owns the RAD Hotel Group, and while all the venues are gorgeous, I always knew I'd get married in Lochside. It's been such a big part of my childhood and my life – it really has a piece of my heart.
Because we work in the wedding industry [Mhairi owns JAM Events], I felt a bit of pressure to make sure my wedding was amazing.
I didn't want to play it safe. My dad was laughing and asking if the theme was 'big and more' and I said yes, I wanted it to be extra!
We went for a fairytale theme with a little bit of glitz. JAM Events did all the floral décor; we had blossom trees everywhere, arbors covered in white flowers, floral hoops, huge floral centrepieces and a cake decorated with hydrangeas and orchids.
My dress was Galia Lahav; big and romantic with tulle and flowers all over it. My bridesmaids wore rose gold sequin dresses, and my mum wore white lace.
My make-up was really natural and glowy. We all wore our hair down and wavy; I didn't want my bridesmaids to look like they were going to prom!
Jamie, my dad, the ushers and best men all wore tuxes for a Prince Charming look.
We had two flower girls – our daughter Vivien (who was a year and a half old) and my cousin's daughter – and two page boys.
We had a humanist ceremony outside in front of the loch. The sun was splitting the sky, but my veil blew off because it was so windy!
The ceremony was very simple and relatively short, because we had children there and we wanted to get the party started afterwards.
We had a pianist play during the ceremony, then he continued playing inside during the drinks reception. Drums N' Roses played while we got our photos taken, then when the guests arrived at night we had a piper, and my cousin Jack played sax.
We gave all the women Miss Dior Absolutely Blooming Roller-Pearl as their favours, and the guys got a bottle of Ciroc vodka.
We had a different theme for the evening – I wanted it to be more of a party vibe, with balloons, mood lights and dry ice for our first dance (to John Legend's All of Me).
My mum put heaters and a gazebo outside and we had a gin bar, wine bar, cocktail bar and shot bar with a saxophonist playing outside for an Ibiza vibe.
Our wedding band kept the dancefloor busy, and people were milling around outdoors too – it didn't feel like Scotland!
At 11pm we closed the doors to move the party inside and then we had The Kilted DJ playing from midnight until 2am. Everyone was up for a good party!
I remembered people always saying to take five minutes out with your husband, so Jamie and I did that a few times throughout the day.
It was so nice to spend some time together having a wee drink and just taking it all in, as it's true what they say – the day goes by so fast!
Venue: Lochside House Hotel and Spa | Photographer: Ryan Mimiec Photography 
Second photographer: Mark Ferrier | Videographer: Strawberry Wedding Films | Floral décor: JAM Events 
Bouquets and cake flowers: Flowers @ 7, Ayr | Cake: Sugar and Spice  | Bride's dress: Galia Lahav at Kavelle Bridal Couture 
Bridesmaid dresses: Opus Couture | Flower girl dresses and bridesmaid dress alterations: Elizabeth Wallace Bridal
Mother of the bride outfit: Joyce Young Design Studios | Groom's and dad's tuxes: Jim Forbes Tailoring
Stationery: Bespoke Wedding Stationery by Jackie Adams | Bride's hair: Jena Kyle | Bridesmaids' hair: New Image Salon 
Make-up: Onyx Makeup | Childcare: Practically Perfect Event Childcare  
Celebrant: Norrie Flowers, Independent Humanist Ceremonies  | Pianist: Andy Lucas Piano
Pipe band: Drums N' Roses | Evening saxophonist: Sarah Sax | Wedding band: Ernest | DJ: The Kilted DJ 
Spotlight on… The Bridal Boutique at Broughty Ferry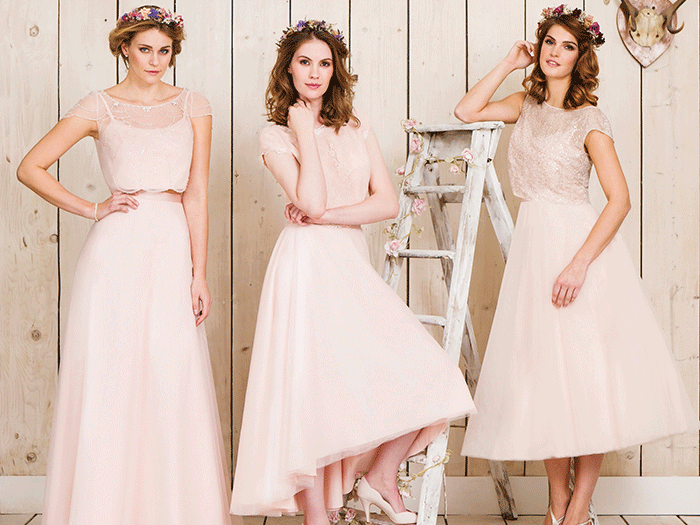 If you've never been before, The Bridal Boutique at Broughty Ferry is a wee gem of a bridalwear shop in the picturesque coastal town just outside of Dundee.
It's owned and run by mother and daughter team Yvonne and Rebekah, and its window displays of gorgeous dresses regularly attract admiration from passersby.
If you're still to find your own dream dress and you're now facing daily requests to find your bridesmaids dresses too, then a visit to this one-stop shop should definitely be on the cards.
The latest designs
Unsurprisingly, given its name, The Bridal Boutique boasts lots of stunning bridalwear.
Whether you're looking for something modern and simple a la Meghan, or fancying a boho-style showstopper, you'll find something to suit here.
As well as dresses from the likes of Rosa Couture and Victoria Kay, the boutique has a brilliant relationship with renowned designer Pronovias – they're now the designer's premium Scottish stockist – so you'll always find their latest gowns in store.
Technicolour bridesmaids
You'll also find a similarly exclusive and beautiful mix of bridesmaid designers in The Bridal Boutique, with gorgeous gowns from True Bride and Emma Bridal in a variety of different styles and shapes to flatter every body type.
But in our opinion, the standout thing about The Bridal Boutique's bridesmaid dress collection is the sheer number of colours they've got!
Every time they order in a new style of dress they pick a different colour, the result being a rainbow-esque rail of gowns the length of the shop.
It's perfect for checking that your mix-and-match bridesmaid dress colours actually work together, or if you've got a strong colour scheme for your big day (even if it's not the style of dress you're looking for, you can easily check if a fabric colour works tonally for you).
You'll also find some seriously adorable Emma Bridals flower girl dresses in store, some of which can even be ordered to colour-match your bridesmaid dresses.
Yvonne also runs a special offer, so if you buy your wedding dress from her you'll get one bridesmaid dress for free. Terms and conditions apply so always check with her in person, but it's definitely a wee plus to keep in mind when kitting out your bride squad.
With so many stylish choices for you and your 'maids, and Yvonne's helpful expertise to guide you through them all, you're sure to end up looking the epitome of bride squad goals on your big day!
t. 01382 477596 | Follow The Bridal Boutique on Facebook
Mind's 'maid up: we sort your bridesmaid dilemmas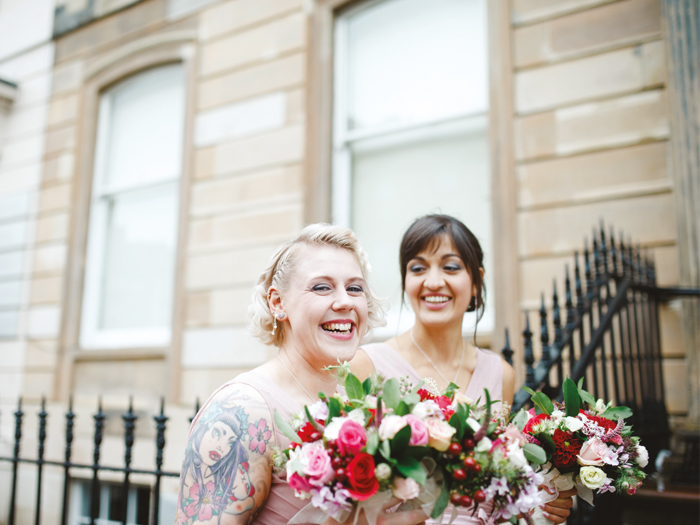 From choosing hair and make-up for five very different girls to the dress woes that come with surprise pregnancies, we have your bridesmaid dilemmas all zipped up.

IMAGE: The Gibsons
HOW DO I ASK MY FRIENDS AND FAMILY TO BE BRIDESMAIDS?
Choosing bridesmaids is often done not long after getting engaged " it's the unofficial starting gun to wedding planning.
It's a big moment, so if you don't want to do it with a whimper over the group chat, try to make an occasion out of it and ask in a way that shows how happy you would be to have them in your bridal party.
A really fun and inexpensive way to pop the question is putting together a bridesmaid survival pack, complete with things your BMs will need such as hairspray, nail polish, breath mints " and painkillers for hangover headaches!
If you want to get really creative, be inspired by what bride-to-be Aspen Cook from Motherwell did for her ˜maids. "I wanted it to be something extra special that was creative, fun and unusual and also something they could keep as a memento," she explains.
"I had a few ideas to begin with but I fell in love with these personalised jigsaws
(pictured above). They were super cute and all my girls loved them!"
WHAT ARE THE NEXT BIG TRENDS IN BRIDESMAID FASHION?
Say goodbye to floaty tulle skirts in pastels and mints, because things are about to get a lot sleeker and darker.
"This year we've seen a step away from the floaty, gathered skirts of old and instead are bringing beautiful, simple and elegant dresses to the forefront " think Pippa Middleton for inspo," explains Jolene at Apple Blossom Time (dressed pictured above).
"In terms of colour, the warmer the tones the better. It's out with pinks, corals and mint greens and it's in with the earthy drama of burgundy, vintage rose, rose gold and graphite grey."
Clean high necklines are also in, with scoop back dresses helping to make a big statement. Some trendsetting brides have gone down the mix-and-match route, allowing their ˜maids to wear whatever dress they like as long as it fits with the colour scheme.
~ SWD LOVES ~
Kirkcaldy-based designer Mirka Bridal Couture has launched a gorge collection of customisable bridesmaid dresses (pictured above).
If your band of bridesmaids come in all shapes and sizes you may struggle to find one dress that suits all, so going made to measure is a fab option " and with prices starting at £180, it doesn't need to break the bank!
HOW DO I SETTLE ON HAIR AND MAKE-UP THAT WILL SUIT ALL OF MY 'MAIDS?
IMAGE: Struve Photography
"I usually suggest that the bride discuss styles with all her bridesmaids, so everyone can have their say," says Kirsty MacPherson Hair and Make Up Artist.
"I'll suggest to the bride that the bridesmaids' styles don't necessarily have to be the same but that they should have similar elements, for example, having all the hair to the side, or to incorporate plaits, or whatever the bride ultimately wants, but tweak it to fit everyone's tastes! It means the bride gets the look she wants but allows the bridesmaids to have the bits they need to feel comfortable."
Lesley McCormick from Pamper and Polish agrees, saying that tailoring the look to suit the individual bridesmaid but keeping similar elements is the key to ensuring everyone is happy.
"I will check the bridesmaid's skin and eye colour and use products that best suit their features. If there's a shade that complements everyone and fits with the colour scheme, like if the girls are wearing a navy dress, then I may be able to apply some navy eyeshadow in the socket area of their eyes to complement each other," she explains.
"I always recommend that they wear similar shades of lipsticks though. It stands out too much if one bridesmaid wears a brick red lipstick whereas the rest are wearing a light pink!"
MY BRIDESMAID HAS JUST FOUND OUT SHE'S PREGNANT. HOW DO I FIND A DRESS THAT WILL FIT HER?
"There's no doubt about it, it's difficult to shop for a bridesmaid that's pregnant " especially when they're going to be even more pregnant when the wedding comes along!" sympathises Lisa at Melle Cloche " The Bridal and Accessories Boutique.
"Not only is it important to pick a dress that can accommodate a baby bump but it's important to make your bridesmaid feel comfortable and still look her best.
Twobirds dresses (pictured right) are a great choice in this situation " they are one-size and can be adjusted to accommodate any change in a bridesmaid (be it getting bigger or smaller) so the dress will always fit!"
IMAGE: Eric-Rene Penoy
"IT HAPPENED TO ME!"
When Karla Andrews found out she was pregnant four months before sister Kassie's wedding at Kinkell Byre, she'd already bought her bridesmaid dress: a blush pink gown covered in art deco style sequins from Halo.
As Karla is a trained seamstress she was able to alter her dress herself, inserting two plain panels down each side. "The tricky part with a growing bump is that it can change quite considerably in size each week, therefore I completed these alterations two weeks before the wedding to ensure there was enough space for bump and I," says Karla.
Karla was five months' pregnant on the wedding day and looked amazing. "I felt very elegant and didn't feel like the odd one out," she says. Her advice to brides who haven't bought a dress yet for their pregnant bridesmaid is not to compromise on style.
"I think brides tend to lean towards something more ill-fitting to allow for bump, but I would suggest purchasing a larger size in the dress, depending on how far along the bridesmaid will be " perhaps two sizes up " and then have it tailored to them. That way there won't be any need for panels!"
HOW DO I SAY THANK YOU TO MY BRIDESMAIDS FOR ALL THEIR HARD WORK?
Being a bridesmaid is a blast, but it comes with responsibilities. In fact, recent research by Simply Be revealed that bridesmaids' duties take up an average of 43 hours!
Even if you aren't treating your bridesmaids like pro bono wedding planners, they have to give up choosing their own outfits, be on their best behaviour, and generally do what's asked of them (if you think swaying awkwardly with your new spouse in front of everyone you know for your first dance is bad, just think of the ˜maid who's having to do it with a rando groomsman they've just met nicknamed ˜Cookie').
Saying thank you could be taking everyone out for a lush afternoon tea after the wedding to dish on the post-match gossip, or footing the bill for a spa outing in the run up to the big day so everyone can relax and get wedding ready. If you want to give them something more permanent, we love the idea of giving a bridesmaid a token for the day that they could keep forever, such as a piece of jewellery.
"Giving jewellery as a ˜thank you' for your bridesmaids is a lovely idea, as not only can they wear it on the day but it also serves as a special keepsake," says Roz at Sweet Rosie Jewellery (bracelet pictured above). "We can engrave a personal message, or match the stones to the bridal colours."
ONE OF MY BRIDESMAIDS IS A PRE-TEEN. WHAT SHOULD I DRESS HER IN?
This is a toughie, because they're too old for flower girl dresses but too young for traditional bridesmaid dresses with mature cuts meant for grown women.
"It's important to keep it young and fresh," says Lisa at Melle Cloche.
"Adding straps onto a strapless dress can make it much more age appropriate or cutting a full length dress to just below the knee can give your junior bridesmaid a fun look next to your floor-length bridesmaid dresses. Leaving hair down with a curl and minimal make-up will keep it fresh, and why not put them in a pair of converse to let them be totally comfortable?"
~ SWD LOVES ~
True Bride has a gorgeous range of junior bridesmaid dresses (pictured above), designed to complement the grown-up bridesmaid styles. We love these floral beauties, available in ages one to 14.
FIND YOUR BRIDESMAID DRESS SUPPLIER WITH OUR ONLINE DIRECTORY!
You're going to love Apple Blossom Time's new boutique!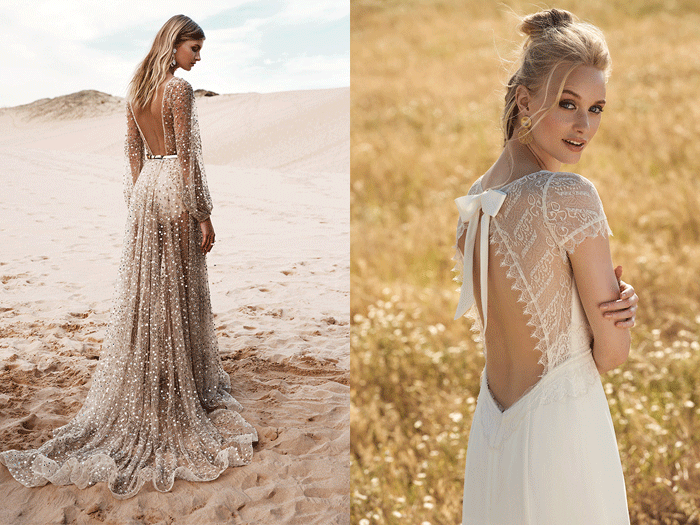 Exciting news for fashion-forward brides: Perth boutique Apple Blossom Time has moved to bigger and better premises, and you're going to love how stylish it is!
I'll be with you in apple blossom time,
I'll be with you, say that you'll be mine,
One day in May, I'll hear you say,
Happy the bride the sun shines on today.
THE ANDREW SISTERS – 1941
This wonderfully romantic song of the 1940s became the go-to first dance of choice for many happy couples, and with its timeless lyrics of true love it stood the test of time, remaining popular for decades after it was first released.
Fast forward 70 years to 2011 and an entirely new generation of brides was about to experience the magic that comes with the title of this beautiful ballad thanks to the opening of Apple Blossom Time, an award-winning bridal studio in Perth owned and run by Jolene Taylor and her mum, Karen Robertson.
Seven years ago, when Jolene first announced her plans to open a bridal studio, her much-loved Nan sang this Andrew Sisters' song to her, and in the process inspired the perfect name for her fashion-student granddaughter's first business.
Apple Blossom Time Bridal Studio was born on 25th June 2011 and from the outset has been as popular as its namesake.
It's all in the details
As soon as she opened the doors, Jolene was determined to ensure every little detail counted; from a warm and genuine greeting at a first appointment, right up to presenting a carefully steamed and immaculately fitted gown on the eve of a bride's big day.
Jolene's vision was of extra-special service, unrivalled choice and the opportunity to buy exclusive lines for every bride and bridesmaid who crossed over the threshold of Apple Blossom Time.
And she certainly achieved that! As the business grew both in reputation and size, Jolene's mum Karen crossed over from ˜helping out at weekends' to full-time business partner. Together the pair have realised Jolene's goal of creating an exceptional bridal experience.
"After the first couple of years it became obvious that it was going to need a second full-time person and there was no-one I'd rather work with than my mum," says Jolene.
"My business ethos and values have been so influenced by my mum and the example she has always set as a hard-working, dedicated, professional woman, and I just knew we'd make a winning combination."
These values are now entrenched in everything Apple Blossom Time does and the rewards have been significant for both the mother and daughter team and their many happy bridal customers.
In both 2016 and 2017, their hard work and dedication to providing that vision of a unique bridal experience has been rewarded with Scottish VOWS nominee status; a high accolade indeed when up against the outstanding selection of bridal retailers across the whole of Scotland.
The big move
And so, with their small studio bursting at the seams, Jolene and Karen made the momentous decision to move to larger premises, tripling their consultation rooms, appointment availability and storage space.
The new premises, located at Glencarse on the Perth-Dundee road, boasts a beautiful interior, and has been fully refurbished to accommodate a stunning studio for their gowns and three spacious, individual consulting rooms.
"We know, because our brides tell us, that it's our one-to-one uninterrupted private service that has secured our reputation as one of Scotland's best bridal studios. So it was really important to us when we started to look for premises that we could grow while maintaining the standards that we've worked so hard to set " there was simply no room for compromise!
"I'm so glad we waited until we found the perfect place; our rooms are beautiful " really stylish and comfortable with everything a bride and her guests could need. I'm so excited for everyone to see it now!"
Stylish designer collections
As well as ensuring more brides can enjoy that special Apple Blossom Time experience, the move has also allowed Jolene to flex her fashion buying muscles in a far wider arena.
Their range of designers already included Rembo Styling, Marylise, Jack Sullivan, The One, Le Papillon by Modeca, Stella York, Motee Maids, Sorella Vita, Sophistakatie Flower Girls, and Watters Maids.
But Jolene recently attended New York Bridal Fashion Week, adding to the exclusive collections available at Apple Blossom Time with a collection from leading bridal design house, Chosen.
Add to this their already impressive mix of international designers and high quality, fashion forward collections and you will see why they have become the first choice retailer for all tastes; from the relaxed vibes of the bohemian bride to the #InstaGlamour desires of the red carpet styled ˜maid, Jolene and Karen promise outstanding gowns for all.
Apple Blossom Time's brand new premises at Glencarse are now open, so you can head along, browse their designer collections and take advantage of the team's expertise whilst soaking up the relaxed atmosphere of their new pad!
Find a stunning dress for ALL your 'maids with Jasmine Bridal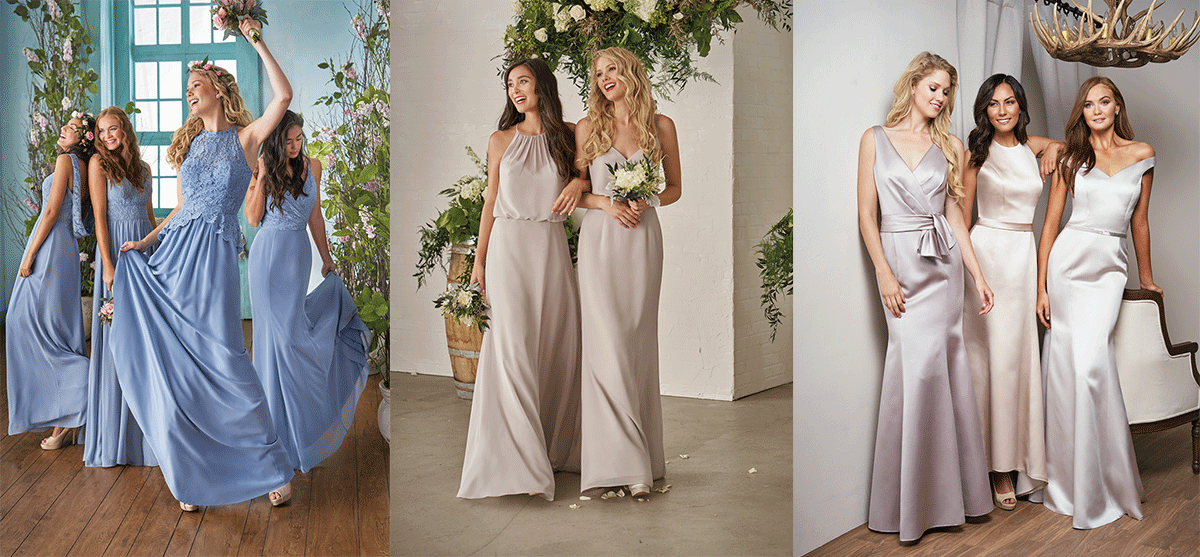 Let's just be honest, shall we? Bridesmaid dress shopping isn't all prosseco and pretty dresses.
Sometimes, it feels more like a day of tiptoeing around clashing opinions and hurt feelings.
Cause really, trying to get a bunch of your pals with completely different styles and body shapes to agree on a dress just ain't gonna happen.
That's why we love designers like Jasmine Bridal, who focus on building collections of mix-and-match bridesmaid dresses to suit everyone!
They've got three main ranges to choose from, each with its own distinct style!
Fresh, fun and flattering dresses from B2
The B2 Jasmine range is packed full of contemporary bridesmaids styles designed to flatter everyone.
We love the gorgeous lace detailing on these gowns – they're perfect for a spring wedding!
If you're wanting to go that extra mile with your bridesmaid dresses, these rose gold sequin beauties will definitely add some sparkle to your big day!
And because they come in different styles ranging from wrap dresses to cap-sleeved maxi's, as well as looking AH-mazing, everyone's sure to find one they feel comfortable in, too.
Be sophisticated with Belsoie
The Belsoie range has a more sophisticated vibe, with a focus on trend-leading designs.
These satin gowns are elegant, but still fresh and contemporary thanks to those curve-flattering cuts!
We love the cowl back on this pink gown – it's subtle and not too revealing!
Go chic and modern with J|B
The J|B bridesmaids range is all about clean, chic modern styling.
This jumpsuit (below) is to die-for, and perfect if you're not keen on going too traditional with your overall wedding style!
The extra mile
As if there wasn't enough choice within these gorgeous ranges, Jasmine Bridal also offer lots of extra customisation options!
Their range includes a choice of 11 fabrics, and even more alternatives when it comes to colours (in just the poly chiffon option, there are 54 colours to pick from!).
You'll also find junior and maternity styles, as well as additional specials like rush delivery, fabric changes and variable skirt lengths.
You're sure to find something for everyone, and with them all happy, there'll be no danger of World War III breaking out between your 'maids!
You can browse all three ranges and find your nearest stockist online.
5 adorable + cute gifts for flower girls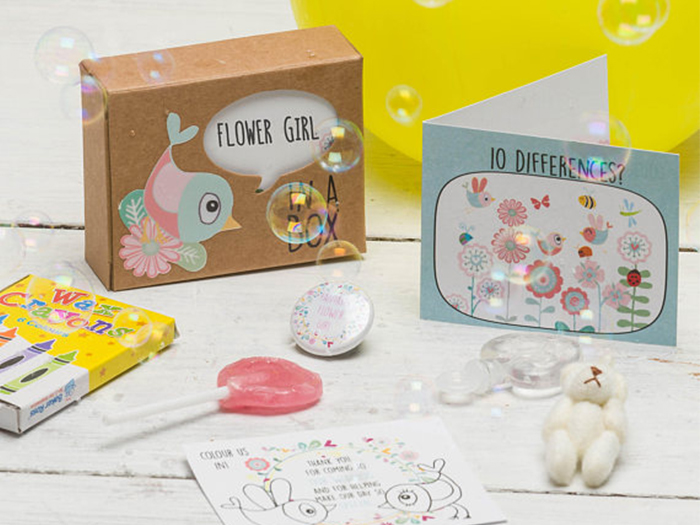 Want to say a big thank you to your flower girls? Here are five cute gifts that will make their day!