Can we please talk about… how alternative weddings are not that alternative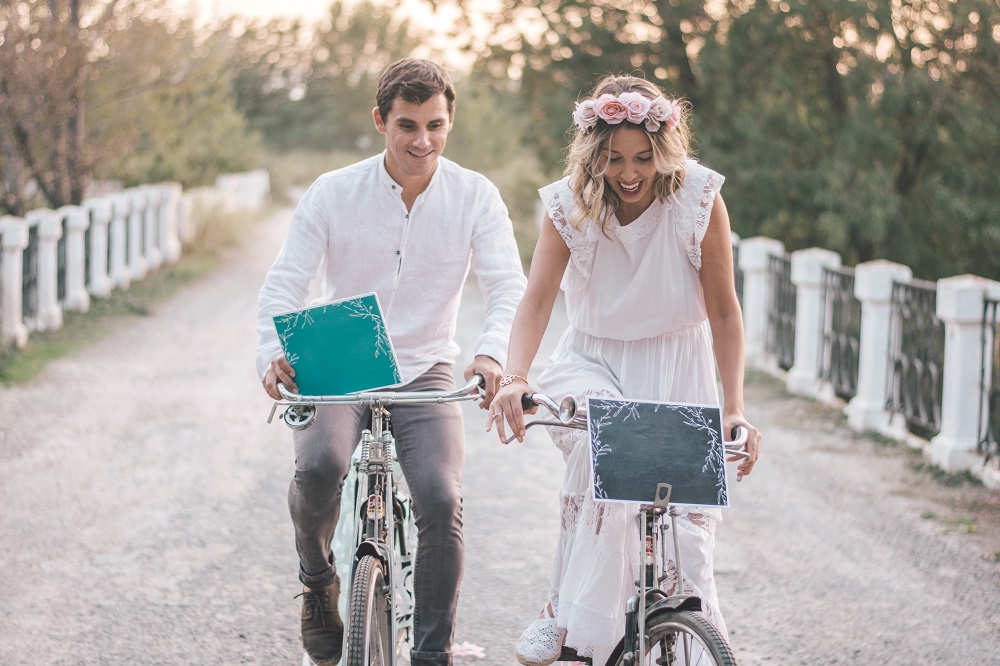 It was something that had been tugging at me for a while – a swirling sense of unease I couldn't quite put my finger on. But as I squinted at a poster promoting an 'alternative' wedding fair, it finally dawned on me: there's nothing that alternative about the 'alternative' wedding trend, is there?
The poster that brought on this epiphany had definitely been styled to appear subversive. The model gazed at me behind a wall of cool fonts and a logo so simple and chic that it was obvious whoever designed it spent years studying at some trendy art college. But take the text away and what was left was a pretty, slim, blonde model in a white dress. So far, so bog-standard when it comes to marketing in the bridal industry.
I'm not obtuse enough to not acknowledge that yes, of course, there are some fashion and décor options these 'alternative' wedding suppliers offer that other more conventional wedding suppliers don't.
A jumpsuit or skirt-and-top combo instead of a basic white dress. Leather jackets with hand painted backs that say 'Mrs [insert new name here as you participate in the most traditional of all traditions while looking like a T-Bird from Grease]'. Big wicker chairs, for some reason. You know, all the things that signify you're not a regular, boring bride, you're a cool bride.
These wedding suppliers promise couples that they won't give them a cookie-cutter wedding day, implying firstly that convention is something to be sneered at, and secondly that they're bucking wildly against the norm.
But the thing is, if you search the hashtag 'alternative wedding' on Instagram or Pinterest, you'll find literally hundreds of thousands of images that all kind of look the same.
Unstructured bouquets, DIY-style décor that was in all likelihood artfully arranged by a professional, and a bride in a denim jacket with her group of willowy friends in perfectly mismatched bridesmaid dresses, bouquets fist-punched to the sky. 'Yeeeeeaaah!' you can almost hear them screaming, 'We're soooooo bloody alternative!'
In truth, the concept of an 'alternative' wedding is pretty paint-by-calligraphic-numbers these days. It won't reflect who you truly are as a couple, because – I'm sorry baby – pampas grass can't do that.
'Alternative', 'authentic', 'un-wedding' – these are all just words being used to make you feel embarrassed for wanting to book a package wedding deal at your local hotel rather than a quirky blank canvas venue that charges three times as much.
And listen, if that's the type of wedding you want to have, then have at it. They're gorgeous, and I'm sure you'll make your big day just as beautiful.
But don't let anyone make you feel bad or 'less than' because you went for chair covers instead of Chiavari chairs or arrived in a Beauford instead of on a bike.
Your happiness is more important than how unique the outside world perceives you to be.
We'd love to hear what you think!
We need to talk about the wedding industry's lack of racial diversity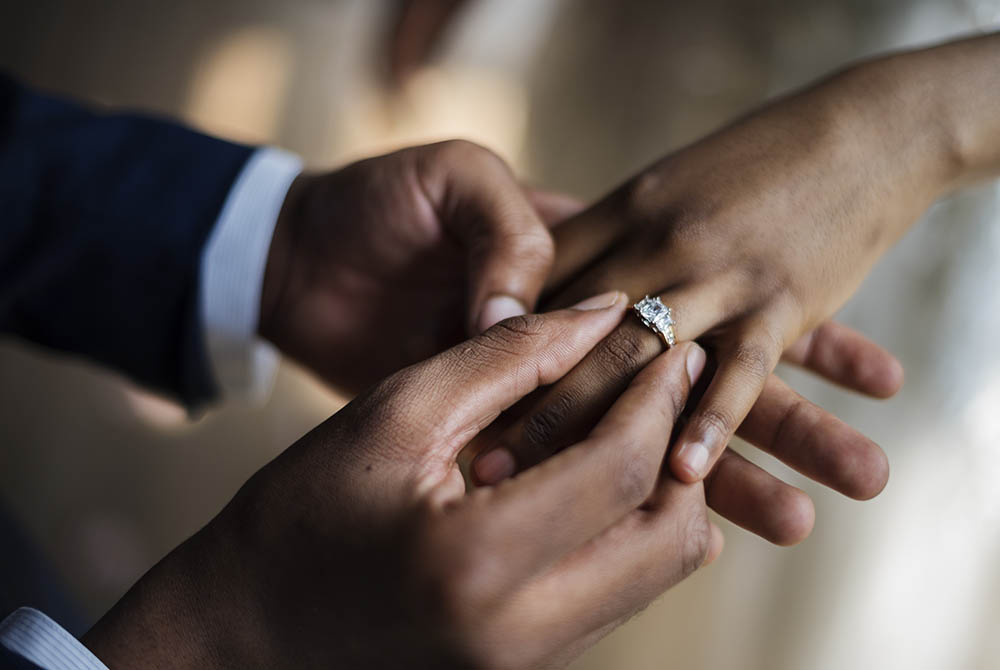 White is the colour most strongly associated with the wedding industry: the dress with clouds of ivory tulle, the frosted cake, the snowfall of confetti. The pillar candles, crisp linen and classic cars.
The people.
Our industry is not known for its racial diversity or inclusivity. It's rare to see a black couple on a wedding blog or in the glossy pages of a wedding magazine. For every 50 wedding dress designers shooting their latest collections, you'll perhaps find one or two every season that have chosen a dark-skinned black model to showcase their designs.
I wondered how reasonable that estimation was, so I visited the websites of 20 randomly selected wedding dress designers to see how many had a black or minority ethnic woman on their homepage. Only one did.
The illusion netting that has become so popular in bridalwear over the past few years is very often only available in a limited spectrum of colours that exclude many black women. White journalists have a tendency to use the word 'nude' to describe this fabric when it is a pale beige or peachy colour. No black woman would consider this to be 'nude'.
I've attended bridal fashion shows in places far more culturally diverse than my own home city of Glasgow, such as London, where not a single black model has graced the catwalk despite organisers having the luxury of choice.
A black bride-to-be has to spend longer searching for the right wedding suppliers: a make-up artist that has suitable products in their kit and understands how to make-up black skin; a hairstylist with experience styling black hair; a photographer that knows how to photograph dark skin tones.
White people (I'm looking at you, Blake Lively and Ryan Reynolds) still get married on plantations, and it took until 2019 for major wedding websites to stop promoting these former sites of slavery as idyllic wedding venues.
You get the picture.
I've edited Scottish Wedding magazine for six years, and despite being someone that genuinely cares about diversity, I've never once published anything about the above observations. We've chatted about it in the office over the years, but that's where it's remained. I didn't pause to consider that this is the kind of conversation that needs to be brought into the public sphere.
I could count on one hand the number of adverts we've run that feature a black bride or groom. Of the 23 issues I've edited – we're quarterly – just four have had a black or mixed-race woman on the front cover. It's not enough.
I'm writing this to apologise for my lack of affirmative action. I'm sorry. Scottish Wedding has a global audience across our print and online platforms and we have a responsibility to ensure that everyone feels included when they look at our content. We must try harder – and we will.
I promise to increase the representation of black and minority ethnic people in Scottish Wedding magazine; to seek out their stories rather than wait for them to come to me; to work with more black creatives and to support black-owned businesses. To listen, learn and help without waiting to be prompted.
It shouldn't have taken the brutal murder of George Floyd for me to examine and reflect on the role I – and my industry – play in reinforcing societal inequalities and upholding systemic racism. But it did, and now I'm here, hoping that other similarly privileged people will join me in making the wedding industry a better, more inclusive place for everyone.
I am committed to trying harder. Here are some links to resources that can help us all do the same.
Articles
How to avoid tokenism in the wedding industry
Welcome to the Anti-Racism Movement – Here's What You've Missed 
10 Steps To Non-optical Allyship
White Privilege: Unpacking the Invisible Knapsack
Books
Why I'm No Longer Talking To White People About Race, Reni Eddo-Lodge 
"I Will Not Be Erased": Our stories about growing up as people of colour, gal-dem 
Don't Touch My Hair, Emma Dabiri 
I Know Why The Caged Bird Sings, Maya Angelou
Donate
Split a donation between 70+ community bail funds, mutual aid funds, and racial justice organisers
If you'd like to discuss any of the contents of this post, please email me or DM Scottish Wedding on Instagram
The unhealthy rise of wedding shaming sites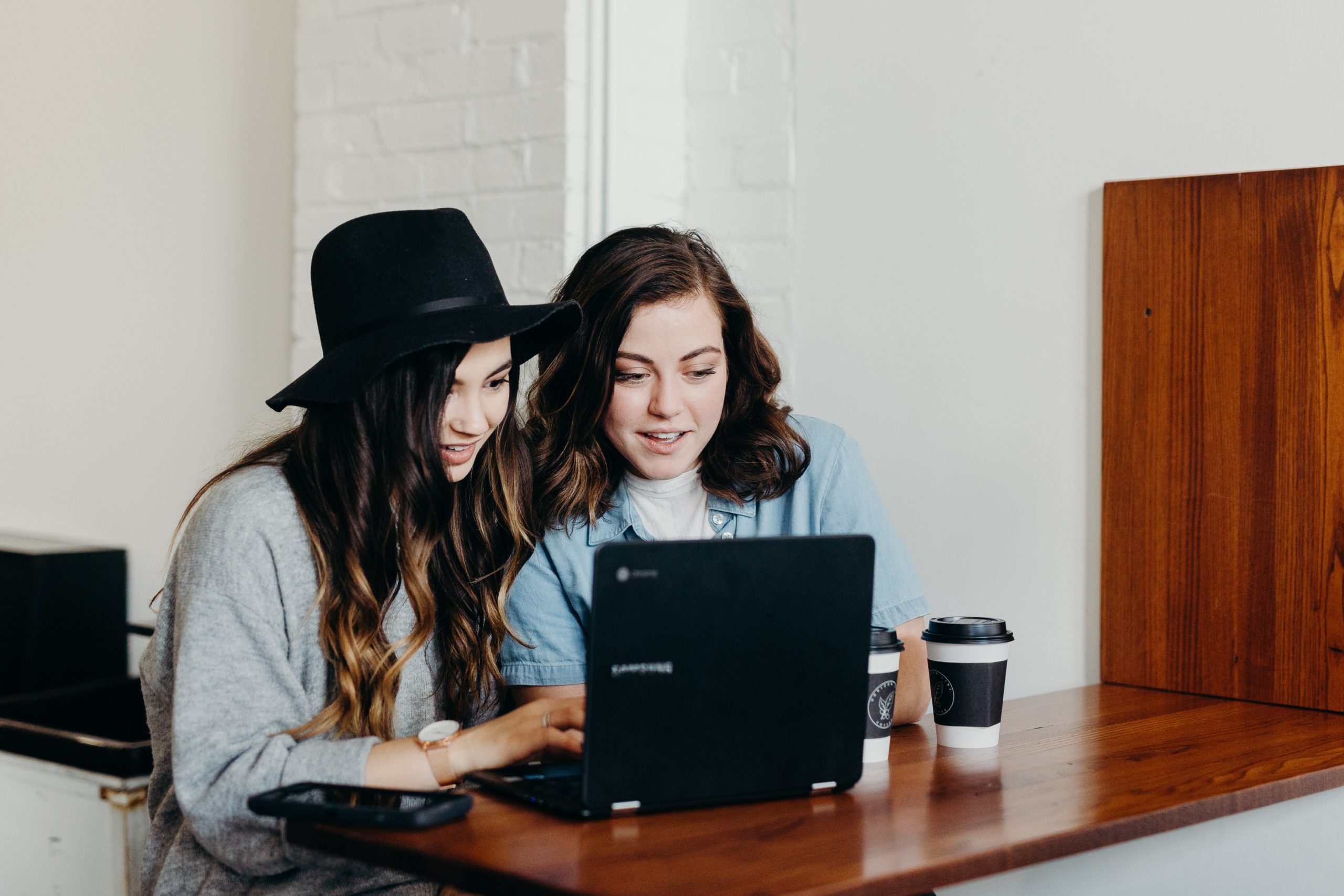 IMAGE | Brooke Cagle on Unsplash
Everybody loves snooping on someone else's wedding. What's not to love? It's the biggest celebration of someone's life, filled with jaw-dropping dresses, fancy-pants suits, big beautiful blooms, and food that looks too good to eat.
When I started working at Scottish Wedding magazine, I threw myself into online wedding culture; a decision fuelled in equal parts by the desire to immerse myself in this new industry and contracting wedding fever from a few friends getting engaged. Rustic venue Pinterest boards? Pinned. Playlist of iconic wedding songs? On repeat. Wedding photographer with more than one alpaca snap? Followed. There was something so wholesome about the happiest day of a couple's life constantly cropping up on my feed – it's the number one thing that makes this job so rewarding.
But the internet isn't best known for its wholesome reputation, is it? Enter wedding shaming sites: communities dedicated entirely to criticising other people's wedding days. The posts are often provided by suppliers, guests or the bride or groom themselves. But more often than not, the shaming-fodder comes from strangers lurking on social media. Shames can range from aesthetic choices such as camo print décor, to etiquette no-no's like a cousin showing up in a white dress.
And it turns out there are a lot of us who like ragging on other people's big days: wedding shaming social media groups have seen a steep rise in popularity in recent months. Currently, the most popular wedding shaming group on Facebook has over 151,000 members, while the r/weddingshaming thread on Reddit has over 109,000 members.
While these groups are peppered with funny wedding mishaps like a misshapen peacock cake or a gripping screenshot-fuelled horror story about the bride's cantankerous aunt Linda, the posts by and large tear apart weddings which are deemed to be 'tacky'. Translation? The ones that aren't a totally on-trend £25k affair.
Maybe it isn't the intention, but when Janice from Scunthorpe weighs in on a simple store-bought cake or budget Disney-themed décor with a critical "If you can't afford a wedding, don't have one!", it's hard not to think that this is less about shaming bad wedding etiquette, and more about humiliating people for making the best out of what they've got – or simply expressing a personal preference.
Planning a wedding is hard graft. It's filled with emotional, logistical and financial strains, and a lot of people don't have the resources to make it look like a picture-perfect Pinterest board. And that's fine! Weddings aren't about a seamless theme that appeals to the masses; they're about marrying the person you love. They're about celebrating with the people who are brimming with joy for you. They're about showcasing your personalities together and maybe kicking your shoes off for a Luther Vandross-heavy DJ set.
What they aren't about is making strangers on the internet happy. Because honestly? It's not likely that someone who is so consumed with negativity that they trawl through post after post to criticise people they don't know for their personal tastes or budget will ever be happy. Well, not until they get off their phone and spend some time finding out what makes them feel actually good about themselves and others, anyway.
Log off, Janice.
Practising self care in stressful wedding-related situations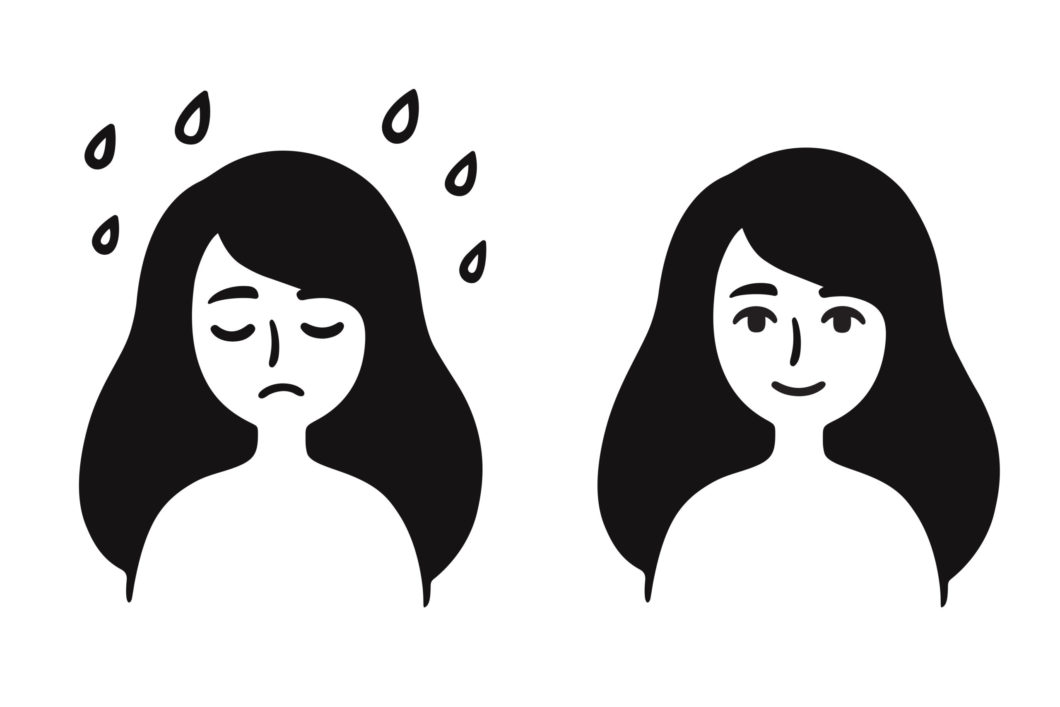 We know that as well as the general anxiety and worry about how the Coronavirus will affect everyday life, lots of couples are facing stress about postponing their weddings or changing their dates to next year.
I spoke to hypnotherapist  Amanda Trainer, to get her advice on how you can cope with negative feelings creeping in.
She's also recorded a very special self-hypnosis session just for brides/grooms who are finding this time super stressful, and you can download that below completely free of charge.
"I know it's easy to say this but stress is not going to help your situation. The only thing that will actually ruin your wedding experience is if you let stress and worry get the best of you, so managing your thoughts is key just now.
Also, positive self-talk is HUGE. It's so important not to torture yourself. Being kind to yourself is absolutely key here. This is not your fault and everyone will completely understand if you have to change plans.
Make a deal with yourself that you won't panic until you have something to actually panic about. Understand that almost everything is fixable.
Everyday, you have a choice to be in control of how you handle the situation you're in. It might feel outwith your control, but if you put a really good, solid morning routine into place then your day will be influenced by that. Go a walk. Listen to some empowering songs. Write down what you're thankful for in a journal.
Speak openly with your partner and share in each others concerns. Meditate together. Think of your thoughts as balloons – the nasty ones, the ones that are making you worry, need to be popped, so grab an imaginary pin and get good at catching them before they float by and replace them with good ones.
Make sure you catch them early too before they get too close.
LET IT GOOOO
Allow yourself to feel what you feel: angry, upset, confused, sorry for yourself, sad, but don't hold onto those feelings too long to the point where it becomes detrimental to your mental and physical health.
This is harsh, but hear me out. Try to understand that not everyone will be as concerned as you are about your wedding day, as hard as that is to comprehend right now.
This is a huge event in you and your partners' lives, and your close family and friends, but perhaps other people outwith your close circle will be worried about other things in their own lives.
Lean on your closest in these times.
SOCIAL DISTANCE FROM SOCIAL MEDIA
Be aware that spending too much time on social media talking about the same thing over and over again gets your mind into a negative place no matter how hard you try to ignore it, so when you catch yourself getting into a negative conversation or reading negative comments under a Facebook post, stop immediately.
If being in a wedding-related Facebook group is just too much right now, mute it for a couple of weeks.
Put your phone down or switch it off if you have to.
IT COULD BE BETTER
Here's a thought: What if your postponed wedding works out even better than your original date would have? What if the weather is going to be nicer, or drier? What if your band will have had more time to rehearse? What if an amazing new anthem has been released and you and your guests can dance to it at the reception? Maybe you wanted to grow your hair a bit longer – you can do that now!
Try to think of all the positives you could take from this, no matter how small or daft they might seem.
If you already have a new date then great. Spend some time creating a new vision board for the day. Get excited all over again! Make your day even better!
Is it in a different season? Think of ways you might want to incorporate that into your wedding now. Write a list of 10 reasons why this change of date could actually be a good thing.
You now have two dates to celebrate – do something nice on your original wedding date. Have breakfast in bed, watch a favourite film together with some nice wine, take an early morning walk and watch the sun come up.
LISTEN TO MY VOICE
I'd love to help each of you, so I have recorded a self-hypnosis track which focuses on self-care. I recommend that you try this in the morning during your new, improved routine. Allow yourself 30 minutes to really reset your brain and de-stress.
And don't worry, hypnosis doesn't 'put you to sleep'! You'll be fully aware of what's going on all through this recording."
How to listen to the self care routine hypnosis recording
Click the Dropbox link below.
Download, wait, plug in your earphones + listen! Make sure you have 30 minutes of time alone for this.
DOWNLOAD THIS SELF CARE ROUTINE FOR BRIDES/GROOMS TO DROPBOX
FOLLOW MRSBRAINTRAINER ON INSTAGRAM //
Problem Solved: I want to keep my surname, but my partner isn't pleased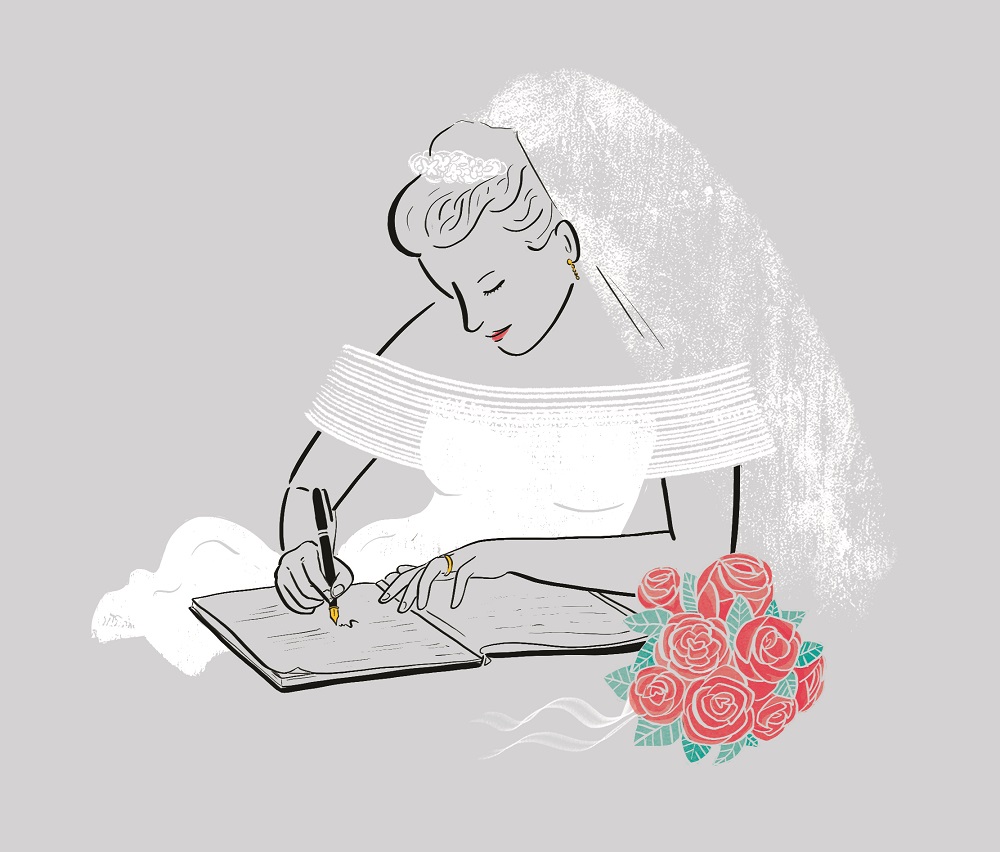 ILLUSTRATION BY MANON GANDIOLLE
Q. I don't want to change my surname when I get married, but my husband-to-be isn't pleased. His family look at me like I've grown horns when I tell them I intend to keep my own name. I'm feeling pressured into making the change just to shut everyone up, but I really don't want to. How do I navigate this sensitively?
Gail, Newhouse
A. Your question comes at a pertinent time, Gail, as this has been a hot topic at SW lately.
It all started when I asked the men in the office, out of curiosity, if they'd have taken their wife's surname had she asked. They all acted like it was the most alien and unreasonable request that could be made of them. So why, then, is it not considered just as nonsensical for a woman to make that same sacrifice?
The short answer is that it's entrenched in societal norms. When surnames first became a thing, a married woman was expected to surrender her identity and autonomy to her husband. Assuming her husband's name was just part of that process.
Fortunately, over time, feminism has propelled us to a place where we're on more equal footing with our male counterparts, and there's no legal obligation for a woman to take her husband's name (same-sex couples would be in a bit of a pickle were that the case). Yet the whole taking-his-name thing has stubbornly stuck and often goes unquestioned.
That doesn't mean you're wrong to question it, though – far from it. It's totally natural to have grown rather attached to the name you've had since you were born. The one you spelled out in fat, wobbly letters when you were learning to write; that you've hurriedly scribbled on the back of every bank card; that connects you to your family and heritage.
If you haven't already, sit down with your partner and have a proper chat about it, just the two of you. Forget about what his family think because, with all due respect, it's as much their business as the colour they paint their house is yours. Give yourselves space to listen to one another's perspective, and allow your partner to interrogate what makes him feel so uneasy. Is it simply the fact that it's not very common and he fears what others may say? He may view your decision as a form of rejection, without understanding that it's not a dislike of his name that's driving you, but a love for your own.
Perhaps he views having different surnames as being at odds with the unity that marriage brings – and if you intend to have children at some point, he may be anticipating further complications when it comes to deciding on their surname. In that case, would he consider taking your name? It sounds radical, but that's only because we aren't used to it. Plus, he could still keep his name for work. I've lost count of the number of times I've been told I could keep my name professionally but use my partner's name in my private life, and it's frustrating that this same advice is never doled out to men.
If that's not an option and you find yourselves at an impasse, it's time to compromise. Could double-barrelling work for you both? Or how about name-meshing, where you merge your surnames to create a brand new one?
Sometimes, meeting in the middle is what marriage is all about. And look on the bright side: people you went to school with won't be able to track you down on social anymore…
HAVE A PROBLEM?
What we learned from the most iconic weddings from movies and TV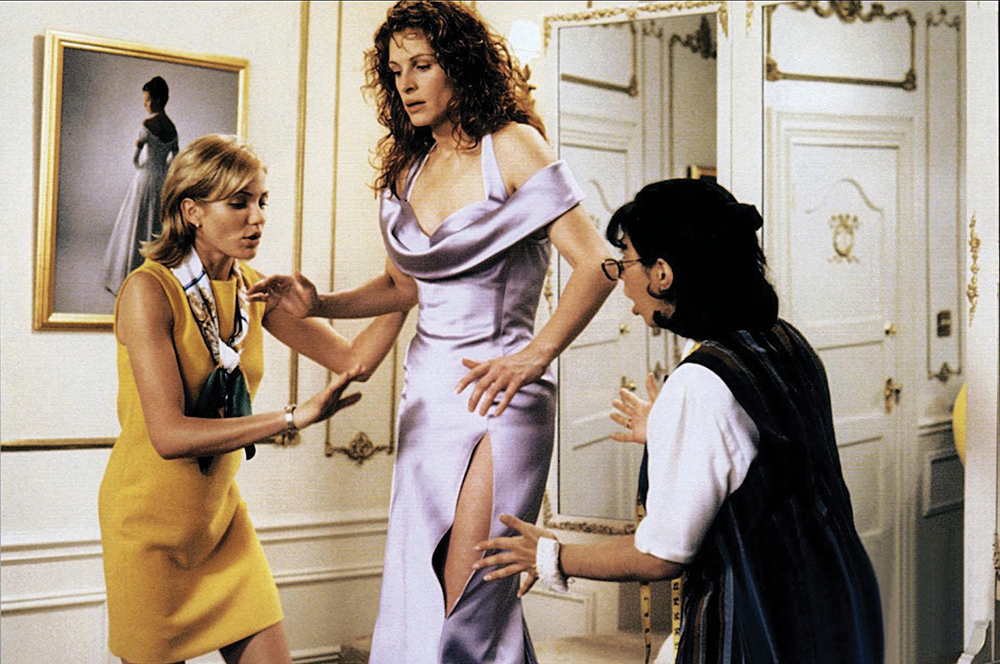 FRIENDS
What happens: After a whirlwind romance, Ross marries English girlfriend Emily in a candlelit ceremony in London surrounded by family and friends.
Only snag is, he accidentally says his
ex-girlfriend (not to mention soulmate and lobster) Rachel's name during the vows rather than that of his actual would-be betrothed ("EM-I-LY!!!").
Cue the world's most awkward wedding reception where the bride boosts a bathroom window to escape her new hubby.
What we learned: To be fair to Ross, Rachel did suddenly crash his wedding during the ceremony and sat in the very front row while wearing a pair of distractingly ugly jogging bottoms, so it's understandable that his mind wandered.
If you have any roving exes who you think might ambush your ceremony to declare their undying love, put your five-year-old bruiser of a niece on the door to turn any lovelorn stragglers away after the ceremony kicks off.
THE GODFATHER
What happens: Due to a Sicilian tradition in which a father can't refuse a request on his daughter's wedding day, crime boss and titular 'Godfather' Don Vito Corleone (played by Marlon Brando) takes meetings with various desperate souls begging for help during his daughter Connie's wedding.
The scene is one of the most iconic in cinematic history for lots of reasons, but mostly because tuxedo-clad Marlon Brando chews up the scenery (and chews out the other characters) while carrying around a (very cute) cat.
If you haven't seen The Godfather, this scene is where the famous line "I'm gonna make him an offer he can't refuse" comes from.
What we learned: Don't disrespect your local mafia boss – especially on his daughter's wedding day.
Don Vito dresses down a hapless undertaker for assuming he's a murderer (even though he, like, totally is) but despite the disrespect, he agrees to make the man's enemies suffer out of the goodness of his heart.
Remember dads, your daughter's wedding day means grievous bodily harm and good vibes only.
MY BEST FRIEND'S WEDDING
What happens: Julianne (Julia Roberts) is in love with her best friend Michael (Dermot Mulroney) who is getting married to Kimmy (Cameron Diaz).
Instead of coming clean about how she feels to Michael, Julianne tries to sabotage the young couple's relationship with the aplomb of someone who should be the villain in a psychological thriller, not the protagonist of a rom-com.
Alas, even looking like Julia Roberts can't get in the way of true love, and Kimmy and Michael get married. Julianne doesn't get the man, but she ends the film older, wiser and considerably less snakey.
What we learned: This one goes out to all the bridesmaids out there – if your best pal / crush has asked you to be part of their wedding party, chances are the ship has sailed on any potential romantic situationship with them.
And unless you have a smile like Julia Roberts, I don't think anyone will find it charming if you scheme, manipulate and lie your way through Prosecco Pong and Bridal Bingo at the hen party.
Just download Bumble and find your own fiancé already.
27 DRESSES
What happens: Sad single gal Jane is always the bridesmaid, never the bride – multiplied by 27.
She's also in love with her do-gooder boss, but on the night she decides to tell him how she feels, he meets and falls in love with Jane's younger sister Tess instead.
A grumpy wedding journalist (SNAP!) and a ruined rehearsal dinner later, Jane finally gets hitched herself with 27 bridesmaids in tow.
What we learned: Start saying no! In the very first scene of this movie, we see Jane being bridesmaids to two different brides on the same night because she didn't want to let either of them down.
Jane's inability to say 'no' is a common one among brides and bridesmaids alike, so let's all practise saying N-O more often.
Can your brother invite his new girlfriend of three weeks to sit at the top table – no.
Your S.O wants Old Town Road as a quirky first dance song – flat no. Your mother-in-law is dropping hints that she wants to wear white to your wedding – honestly eff off hun, no!
GAME OF THRONES
What happens: Beautiful young man and protagonist-apparent Robb Stark promises to marry one of Walder Frey's daughters so he can cross a special bridge, but Robb goes back on his pledge and marries the lovely Talisa instead.
Walder pretends he's forgiven Robb, but when Robb and his army turn up to celebrate his jilted bride's wedding to someone else, Walder takes his revenge and has Robb, his pregnant wife, his mother, his dog (RIP Grey Wind) and his army massacred in what becomes known as 'The Red Wedding'.
Sounds a bit like this year's season of Love Island tbh.
What we learned: There's lots of things to be learned here, such as forgive and forget, don't be selfish, and don't go overboard with the entertainment at your wedding reception.
I know you want to outdo your cousin Gemma who also got married this year, but a live massacre is not the answer.
Also, just because a member of your wedding party goes rogue, doesn't mean you can bump them and their whole family off – even if it was your significant other!
PARKS AND RECREATION
What happens: After years of (sometimes, literal!) trials and tribulations, soulmates Ben and Leslie finally get married in their office in front of all their colleagues (it's more romantic than it sounds).
Parks and Recreation is one of the most un-ironically happy TV shows around, and Ben and Leslie's wedding goes down as one of the sweetest moments in wedding television history.
What we learned: True love prevails! Ben and Leslie overcame lots of obstacles to finally get married, even one on their wedding day when a disgruntled political opponent of Leslie's turns up and starts throwing stink bombs at their ceremony.
So when you feel that planning your wedding is getting too much, remember why you're doing all this stuff in the first place: as Leslie says to Ben during her vows, "You're all I need. I love you and I like you."
And that's all that matters.
The right way to invite single people to weddings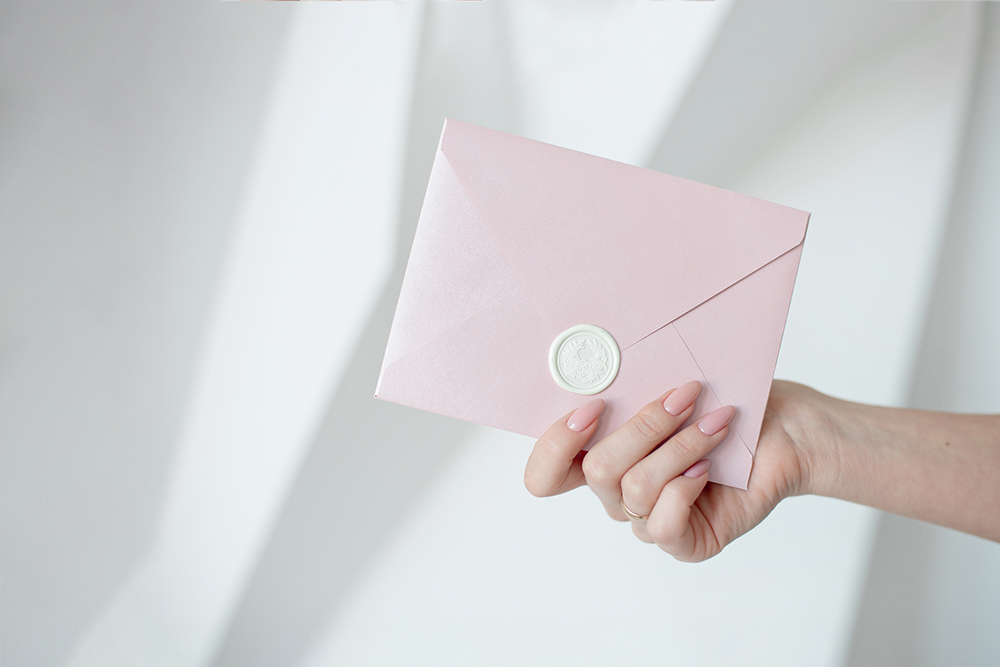 I'm single, in my late twenties and work at a wedding magazine.
Sounds like the premise of a mid-noughties rom-com but alas, my sardonic dreamboat in the shape of James Marsden has yet to materialise.
If you felt any pangs of sympathy for me while reading that, don't worry about it – for the most part I enjoy being single.
The only things I don't like are having to foot my own bills all the time and my mum's repeated request to get a shot of my Bumble account because she doesn't trust my judgement in men and thinks she could choose better for me.
The older I get, the more awkward people around me seem to feel about my singlehood.
Gone are the days of aunties squawking "Plenty of time!" when I tell them I'm not seeing anyone; now they act like I've just told them I spend my weekends partaking in some kooky sex fetish and they're trying their best to be supportive ("Oh really? Well, to each their own! It's – it's a phase through, right?").
My also-single sister recently went stag to a wedding only to be told by a married guest that she was "so brave" for doing so and that "it's not something I could do" (wind your neck in Susan doll, remember divorce is still a thing).
It seems that if you're a single woman over 25, people just assume that no matter how happy or contented you seem, you're just putting a brave face over deep-seated romantic longing and despair.
But, if you're inviting single friends to your wedding, I feel for you – it's easy to offend or embarrass, and there isn't a one-size-fits-all approach that leaves all single people feeling happy and respected.
I know one single person who becomes infuriated when they don't get a plus one because they don't like the assumption that they're not dating anyone – even when they really aren't.
I know single people who very much appreciate a plus one because they'd like to bring a friend instead of a partner, and then there are singles like me who feel like it's a pity plus one, and to accept it would be an admission of embarrassment over their single status.
So all I'd recommend is to approach your friend with respect but without sympathy. They don't want you to feel sorry for them, and they certainly don't need it.
I've had the veil lifted on my own romantic relationships (as well as those of others) too many times to know that there are fates worse than singledom – and that fate is usually staying with wrong person for the wrong reasons.
If you're in the financial position where you can give a single guest a plus one, ask them before you send the invites out if they'd actually like one, and give them a few days to think about it.
If you can't afford to give a plus one to your friend's random friend, then tell them straight that it's a money thing – only the worst could resent you for it.
And for the love of all that's holy, don't give them the look folk in relationships love to give single people. I know you know the one I mean.
Dealing with your mental health when planning your wedding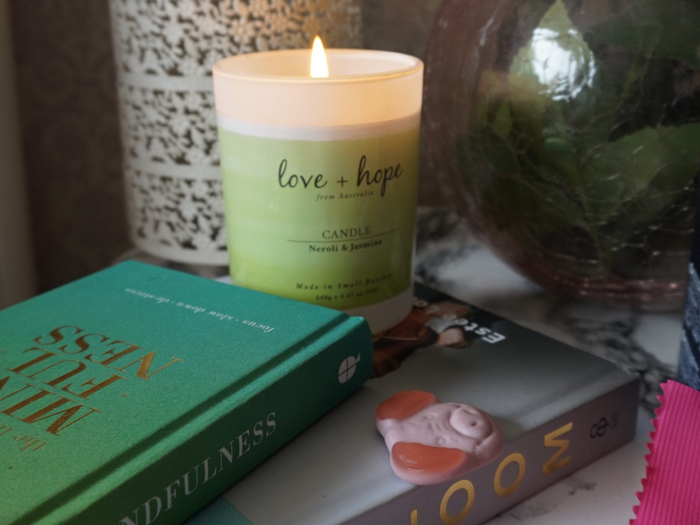 IMAGES | Tender Loving Style
How do you plan a wedding and look after yourself when you are experiencing anxiety, depression or another mental health problem?
You're engaged! You're getting married for real and you can start planning your perfect wedding day! This has to be the happiest time of your life.
But what if it isn't?
If you had a broken leg and got engaged, you wouldn't wake up the next morning with your leg miraculously fixed. Just because the impact on your health and wellbeing is mental, and not physical, doesn't make it any less of a real issue.
Mental health can still be seen as a taboo subject, but mental health problems do not discriminate; no one is exempt. The pressure to be a constantly happy, picture-perfect bride or groom-to-be is immense and it needs to change.
Always remember, you are not alone. According to mental health charity Mind, approximately one in four people in the UK will experience a mental health problem each year.
It's not something that goes away overnight, but support is out there and, although we are certainly not healthcare professionals, we wanted to share the small things that can help take the pressure off when wedding planning.
Blogger + bride-to-be Rachel Lawler shares her tips… 
~ TAKE CARE OF YOURSELF ~
Sometimes it's easy to put everything else before yourself, but it is so important to take care of number one – especially in a hectic time of wedding planning.
Make time to do things that make you happy, relaxed and calm. It could be making sure to take time out to go a walk, go to a gym class, try eating more healthily or getting enough sleep.
Practicing mindfulness or meditation are also things many find help combat even a small amount of anxiety and depression.
If you're not sure where to begin, I really recommend downloading Headspace, which is a daily meditation and mindfulness app available in a basic free version on iOS and Android.
~ TALK ABOUT IT ~
It's okay not to feel okay. It's okay to feel like wedding planning is the last thing you want to do when you're having an especially low hour/day/week/month.
It's okay to feel like you won't be able to plan the most amazing, spectacular big day and you don't know what to do. It's all okay – as long as you tell someone.
Confide in your partner, your mum, your bridesmaids. Be honest if things are getting too much and if you feel completely overwhelmed, but do share those feelings.
It might seem scary to open up, especially if you're someone who has hid feelings like this for a long time, but by sharing your thoughts with your own chosen support network of people who love you, you are honestly helping yourself more than you would know.
If telling those closest to you seems too much to start with, talk to your doctor or visit a mental health support site like Mind or Samaritans. If there's one thing I would say, it's please do not suffer in silence.
~ ACCEPT HELP ~
Going hand-in-hand with communication, make sure to take people up on their offers of help and delegate instead of feeling like you need to do everything yourself when planning your big day.
I'm someone who writes pretty much everything into a to-do list and it can seem a little daunting if you have a list as long as your arm and no idea where to begin.
My advice would be to write a list, try and decide on an order of what's most important and make a note of the jobs you feel you need help with and who you feel you could trust to do it for you.
Your family, wedding party and friends will be more than happy to help in planning your special day, especially if you can tell them how you are feeling so they know how to help and support.
~ GO OFFLINE ~
Websites and social media can be an amazing source of wedding inspiration, but it can also play on your already existing self doubt and low mood.
When Theodore Roosevelt said 'comparison is the thief of joy', he clearly knew that the Pinterest/Instagram/social media obsessed age would one day come along and threaten to well and truly steal our happiness.
Honestly, one look at the Instagram explore page and I can fall down a hole of comparing despair.
If you're spending all of your time obsessing over your big day not resembling that ridiculously spectacular (and unrealistic) wedding on your Pinterest board or constantly telling yourself that you'll never look as good as that Insta-famous bride you follow, it's time to cut the screen time.
Social media paints the picture of perfection, not real life and we can miss out on our own happiness when we focus on everyone else's edited version of reality.
~ BE KIND TO YOURSELF ~
As someone who suffers from anxiety (I've wrote a bit more about my own story here), "Be kind to yourself" was something that so many people said to me during the start of a particularly tough time.
It was something I couldn't really get my head around at the beginning, but it's stuck with me.
Take from it what you want but, to me, it  means not being so hard on yourself. If you are your own harshest critic, take a step back and see what you would say to someone else if they were putting themselves down.
Self doubt is a difficult thing to get away from, but try and remember you're doing an amazing job at balancing your life with wedding planning, even if you don't think you are.
Every seemingly little thing you do is actually a massive achievement and you need to give yourself a pat on the back.
Keeping a journal can be really helpful in seeing how well you're doing, whether you write down everything you felt and did or jot down just five things you achieved that day.
Having that written log of all the things you've managed to do, even in your worst days, is really something to look back on and see how fantastic you really are.
If you're feeling anxious or worried about your mental health, please talk to someone.
There's lots of great mental health charities in Scotland, including SAMH, Penumbra, GAMH, Support in Mind Scotland + See Me, to name a few.
Our Opinion: Should you expect your parents to pay for your wedding?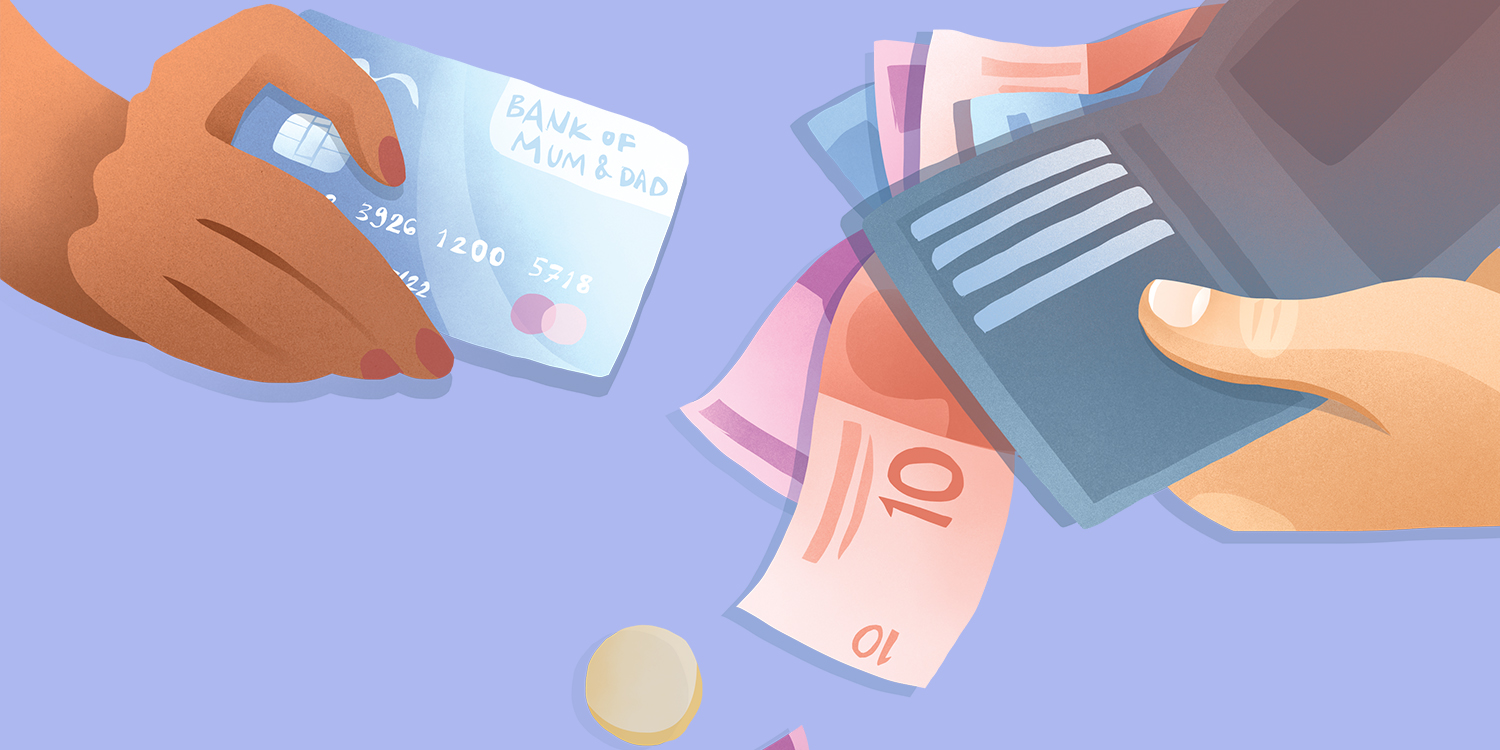 ILLUSTRATIONS | Sarah Holliday
You know the old saying, 'Nothing comes for free'? Well it's true – even when it comes to accepting money from your parents.
Call me a cynic, but if family dynamics are choppy waters, money is the iceberg from Titanic ready to tear the arse off your relation-ship.
Even if you say your mum is your best friend, or you write those cringey Facebook posts every Father's Day about how you're still a 'daddy's girl', accepting a large sum of cash from a loved one – no matter how beloved – is just a dinner table showdown waiting to happen.
Because as soon as you take money from them, your parents have a stake in what happens on your wedding day.
On where you get married, on how you get married, on who should and shouldn't be in your wedding party. And if they've stumped up a significant amount for your big day, don't they have every right to voice their opinions?
I'd say that yes, they do. You can't take their money without listening to any of their notes or suggestions, and if you silence them by saying, 'It's our day so we should get to have the final say in all the decisions no matter what', then I'm sorry, but you should kindly put yourself in the bin.
And if you do allow them a say in the wedding? You'll end up using a fair chunk of the budget paying for what your parents want, whether that's bumping a distant cousin up from evening-only to an all-day guest, or getting a fruitcake tier in your otherwise modern wedding cake. Not only will your parents be making a financial sacrifice in helping you out with funds, but you'll be surrendering your autonomy to plan the exact day you'd like.
Financing your wedding yourself might mean not getting to book that ultra-luxe wedding venue or the incredibly expensive artisanal gin truck, but it does give you something better – the final say in your own wedding day!
In the years I've worked at SWD, I don't know how many times I've advised newly engaged couples to ask their parents if they'd like to help with the wedding budget – but it's more than a few. Believe me, I know it's a potentially awkward chat.
Talking about your finances and how much you expect the final bill to come in at may not be as appealing as admiring that new sparkler on your finger every 10 seconds, but if your mum and dad are willing to stump up some cash, make sure you're all ears.
While I was never a Monica from Friends, banking on my parents having a specific wedding fund to cover my big day, I did have an inkling they'd be giving us a lot of help. Don't get me wrong, we could have saved up for it all ourselves, but with the generous backing of both sets of parents we were able to tie the knot 14 months after getting engaged.
I'm well aware we're the lucky ones though. The average wedding in Scotland last year cost over £35,000 and it makes me break into a sweat thinking about having to save for that entire shebang!
While the tradition that dictates the bride's parents pay for the entire day is long gone, I don't think it's unrealistic to expect a bit of help from your mums and dads. After all, they only want the best for you.
That's not to say you present them with a bill for Kimye-inspired pearl-adorned silk invitations etched in gold leaf. There is a fine line between grateful child and spoilt brat, so if mummy and daddy are saying no to your very expensive but got-to-have floral arch, get saving.
Now I'm a mum myself, I totally get wanting to help your kids – and if and when the time comes, you betcha we'll be contributing to the wedding pot. On the condition I get to wear a killer hat, of course!
DID YOU KNOW?
In a recent survey of Scottish newlyweds, 40% of couples said they paid for their own wedding, 11% had their big days completely funded by their parents, and 48% reported that everyone was making a contribution.
Here's why you should invite kids to your wedding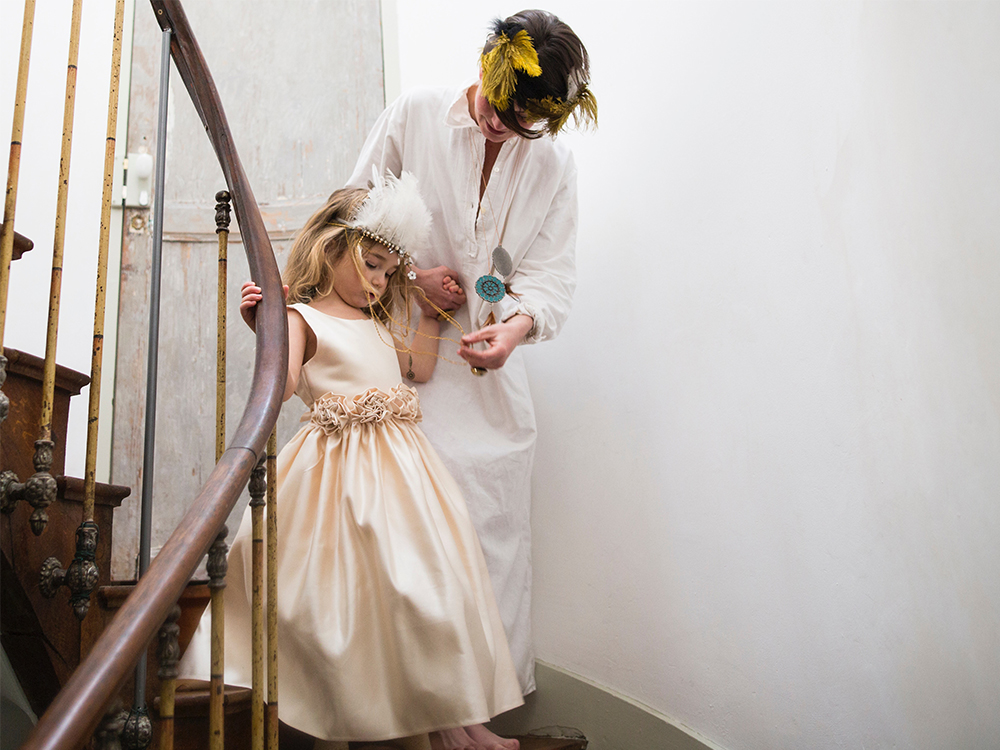 First comes love, then comes marriage, then comes the baby in the golden carriage – that's the way the old sing-song goes. But it's not how real life goes; not for everyone, anyway.
The number of Scottish couples choosing to start a family outside of marriage has risen considerably over the past few decades. According to the National Records of Scotland, just 3.9 percent of babies were born to unmarried parents back in 1974, yet by 2017 this had increased to 46.7 percent. Many of us are tying the knot in our 30s and 40s. Clutched pearls over children born outside of wedlock has gone well out of fashion, only rearing its head nowadays in your granny's favourite BBC period drama.
Sometimes, though, it feels like the wedding industry hasn't caught up. Some parents have confided in SWD that they feel like wedding businesses don't offer services that cater to kids, and that the industry in general doesn't often consider that children can be – and often are – a big part of their parents' wedding.
A few months ago, in fact, we received an email from a recent bride called Catriona asking us to provide more coverage in the magazine on the increasingly larger role of kids at weddings. I have to admit that my knee-jerk reaction, as someone without kids, was scepticism.
Parents, especially mothers, do so much to make sure their kids feel happy, healthy and loved. I always felt that if they decided to get married post-kids, that their big day should be all about them as individuals; a break from always being someone's mum or dad.
But Catriona explained it in a way that I hadn't thought of before: "For us, getting married wasn't just us coming together as a couple, but celebrating who we were as a family. It was as much my son's day as ours."
BABY BOOMERS
At this year's Scottish Wedding Show in Glasgow, I was surprised by how many brides-to-be had their kids with them. Most of the time, brides are flanked by mums, aunts, sisters and bridesmaids, with partners only coming in a close second in the wedding show companionship sweepstakes. But this time another demographic was giving them all a run for their money – the under-10s.
"I certainly feel like more couples are having children before they get married," says Jenn Bray, who owns and runs The Event Nanny, a child-minding service specifically for big functions such as birthdays or weddings. "Couples have to consider a more child-friendly approach when planning their big day, when before it would have been adults-only."
Yet despite the increase in couples getting married who already have children either together or from previous relationships, the wedding industry is still squarely aimed at fresh-faced to-be-weds with no dependants. "Maybe it's because they realise parents or expectant parents now have a more important financial obligation in their child or children," muses Sarah, who was six months pregnant when she got married last year.
"Suppliers might think they're less likely to splash out on extras or extravagant things, so probably avoid 'wasting their time' by trying to make products aimed at them."
KID-FREE ZONES
And even if couples with children do have the extra money to splurge, the toy elephant in the room is that there's a stigma around having kids at weddings.
Wedding forums are inundated with posts about how to tactfully tell guests that your celebration will be an adults-only event.
"I suppose weddings are supposed to be quite serious affairs, and are seen as a time where adults can let loose and leave the children at home for the weekend," says Catriona.
"Parents are always concerned about having to keep young children in check during what will be a very long day for them – no one wants to have the child that throws a temper tantrum during the ceremony."
But does it really have to be this way?
Surely if wedding suppliers and tastemakers acknowledge and cater for kids, weddings can be a fun, rather than strop-inducing, experience for them.
Parents like Catriona are finding new ways to make their big days exciting for the young and the old – and it's really not as hard as you'd think.
DINO-MITE
When Catriona and Lee started to plan their wedding day, they wanted to do everything they could to make Catriona's son and Lee's soon-to-be stepson Tristan feel happy and involved.
"We asked him what he wanted for the wedding day – and he said dinosaurs," laughs Catriona.
"We were like, 'seriously?' But he was adamant, so we said ok to having a dinosaur-themed wedding!"
Initially, not everyone was as enthused about the idea as they were.
"Most people were quite taken aback by the concept, and thought it might go too far and be tasteless. They couldn't really see how we were going to do elegance and dinosaurs," recalls Catriona.
"Traditional wedding suppliers tend to focus on themes such as rustic, romantic or bohemian styles. After making some enquiries, we found that a lot of suppliers were able to cater for unusual requests – but I just wish those who could would have shouted about it a bit more!"
Despite that initial scepticism, when the day came their guests were blown away by how the dino-décor turned out.
"They all thought it was fantastic, and were pocketing all the dinosaur-themed stuff to take home as souvenirs!
A lot of them thought it was going to look ridiculous, but they totally got it when they saw it," says Catriona.
DO IT YOURSELF CHILDCARE
So now we know it's ok to child-proof your wedding. But how do you do it?
Just because a child has every right to be there, doesn't mean a wedding is an ideal location for a playdate.
"You have to find ways to break up the day for them and reduce the chance of boredom developing while the adults chat away," advises Jen at The Event Nanny.
"Having a spare room or breakout area for them to play in with plenty of toys and a TV to watch movies on when they get tired is a great way to keep young ones occupied without family members or friends having to entertain them and miss the wedding fun."
To make the breakout space extra exciting for children, you can transform it into a hideaway or den to suit their particular interests, much like you would transform a blank canvas wedding venue to suit yours.
Teepee Dreams by Jen can set up a variety of different styles of teepees for kids, ranging from army camouflage to pink flamingos.
To make them feel really special, make-up a custom activity-pack just for them. "We got the children dinosaur tote bags filled with dinosaur-themed toys and games – they loved it!" says Catriona.
For the times when the kids really have to behave, Jen at The Event Nanny has a few pointers.
"Try to keep the ceremony as short as possible so they don't become fussy, and have a family member on standby in case the child gets too noisy and needs to be taken outside.
For photos, try to get them soon after the ceremony while the child is still looking clean and fresh – they won't stay that pristine for long!"
And Jen's last piece of advice?
"Hire an event nanny!" she laughs. "They can look after the kids' needs and make sure their day is fun and memorable so that you can enjoy your wedding without worrying – it's the best of both worlds!"