Steph's Bride Diary: Picking a florist for our wedding was easy!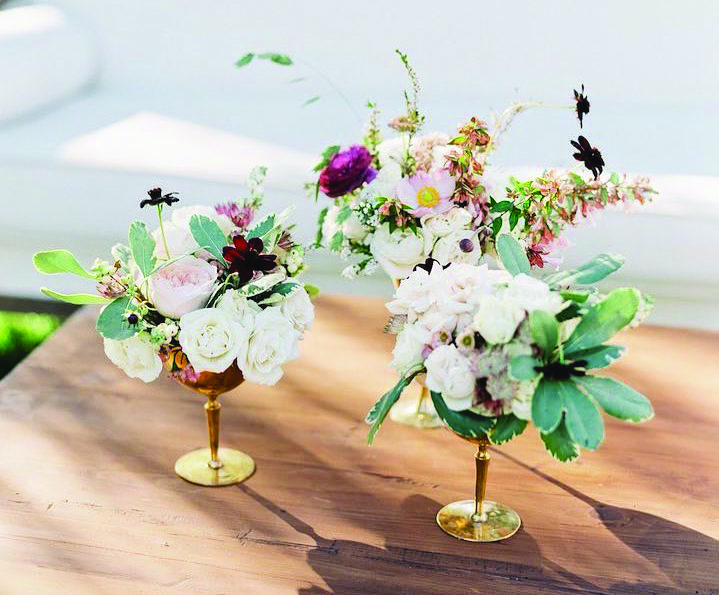 Flowers are one of the most important elements of Steph's day, so she needed a florist who shared her vision.
Flowers are one of my favourite things in life. If I need cheering up, I'll go and grab a bunch of blooms from a supermarket or florist for my home.
Unwrapping them, separating them all out, chopping off the ends of the stalks, filling up my beautiful vases – the whole ritual that goes along with having flowers around is something I really enjoy.
I knew that flowers would be super important to me even before I booked my wedding venue.
They're going to make up pretty much all of my décor, so I needed to book a florist who would be open to listening to my (pretty vague!) ideas and turn them into reality.
I'd known Amanda from The Floral Design Boutique for a while before I decided to book her as my wedding florist.
She's worked on a few different projects within the magazine, and I always loved her work.
I'm more into an unstructured look when it comes to flowers, but not quite at the end of the wildflower spectrum, so her style really resonated with me.
After I'd booked, Amanda and I met up in a little café and chatted about my vision, which was sketchy at the time.
Infact, my ideas are changing and evolving all the time. Thank God for Instagram and Pinterest!
INSTAGRAM | @myoverseaswedding
INSTAGRAM | @underthefloralspell 
I've decided to spend a little more than is maybe average on my flowers because they really are going to be the only décor we have on the day.
I'd love to have flowers at the outdoor lochside ceremony spot, and I can't wait to see what my bouquet is going to look like.
I completely trust Amanda to create something truly spectacular for my wedding flowers, and I am really looking forward to working with her on my vision.
Steph's Bride Diary: We've chosen our wedding photographer!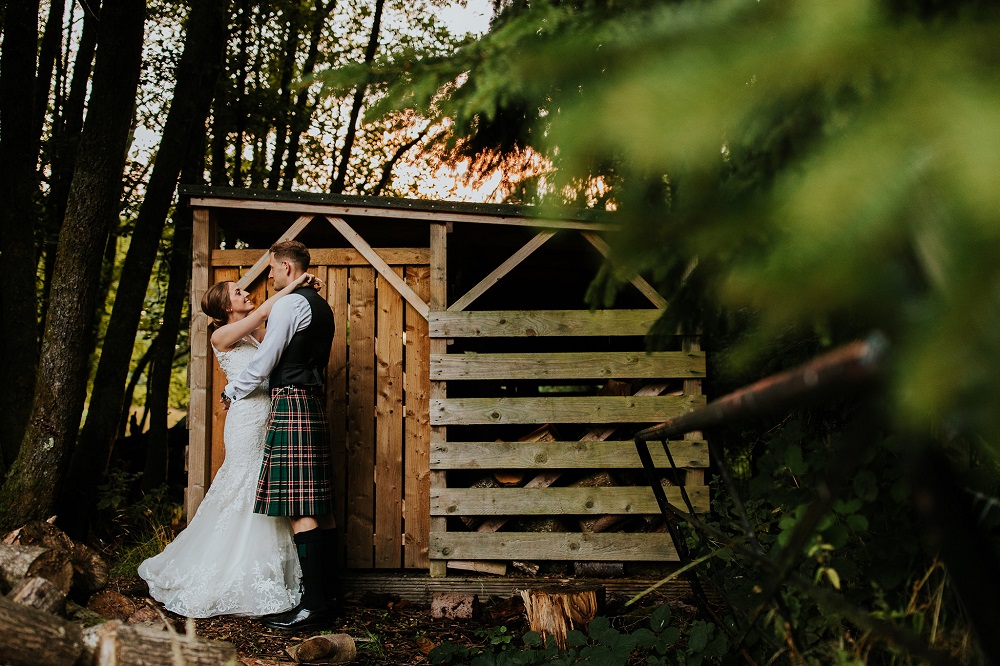 Digital editor at Scottish Wedding Directory and bride-to-be Steph found choosing a wedding photographer pretty tough, but in the end she got her first choice, Ross Alexander Photography. 
I snap a lot of photos. I do it all the time; on holiday, I take a photo of everything I eat so that I can remember it. Photos aren't just about social media adulation for me (in fact, they rarely ever make the grid).
Rather, they're about capturing that moment in time to hold onto forever. Nothing gives me the warm fuzzies quite like thumbing through yellowing photo albums, looking at me, aged three, tiny feet dangling off the edge of a deck chair, face covered in ice cream.
When it came to choosing a wedding photographer, I knew I had my work cut out.
Working at SWD for so long means that I've seen tens of thousands of wedding pics, in every imaginable style. I'm very lucky to not only have seen photographers' highlights, their best work that they pop up on their Instagram or Facebook accounts, but full online galleries, each with well over 500 snaps in them.
My OH hasn't had the same experience, so he really trusted me to make a shortlist that we could look through together. I had around five photographers on my list and we sat down over a beer and a burger one night scrolling through their galleries.
I found it really difficult to choose, but it was great to have Rab's input; there were a couple he said no to straight away, and that meant they were off the table. I would have gone back and forth forever if he wasn't involved.
~ ROSS'S FAVE PHOTOS ~ 
Finally, we settled on our favourite, Ross Alexander Photography (my first choice, and someone who was at the forefront of my mind even before we got engaged after seeing his pics of my friend Megan's wedding a couple of years ago).
Luckily for us, he had our date available. We asked to meet him – I know not everyone does this, but for us it was really important. If we hadn't clicked with Ross, or we felt awkward around him, then no matter how great he was, we couldn't have gone ahead with the booking.
I'd advise anyone who can do this to do it or, if you can't meet in person, have a Skype or FaceTime conversation.
I'm delighted that we've booked Ross. I can imagine him there on my wedding morning, blending in with my friends and family while I get ready.
I can imagine him with Rab and his pals, down by the loch, having a laugh and making them feel at ease. I think he'll fit right in with the vibe that we're trying to create with our relaxed, weekend-long wedding celebration.
I've been following Ross online for a while now (even before we booked him!), and one thing that really strikes me with his photographs is that even though I rarely know the couples, I feel like I can get a sense of how the day was through his photos.
He gets those moments that I would try to capture; a look between the newlyweds, friends laughing at a shared joke, a guest who's trying to dab away their tears during the speeches before
anyone notices.
I think that makes a really great photographer, and I can't wait to treasure his pictures of our wedding forever.
F O U R  S T E P S … to finding your wedding photographer
FIND YOUR STYLE
Do you love soft, romantic shots? Or maybe you're more into a darker style. Do your research in this mag, and on our Insta and Facebook (@scottishweddingmagazine).
MAKE A LIST
Write down a top five, or 10, or whatever number you naturally come to. With your OH, go through them all one by one together again.
NARROW IT DOWN
Eliminate them one by one. This could take some time so don't rush. When you have a very short list (maybe two or three), enquire about your date and pricing – they might not even have it free, so ask that first.
SEAL THE DEAL
When you have the one that you want, ask to meet them and go for that booking. Make sure you read the contract thoroughly before you sign, and pay your deposit.
Steph's Bride Diary: How I asked my page boys + flowergirl to be in the wedding party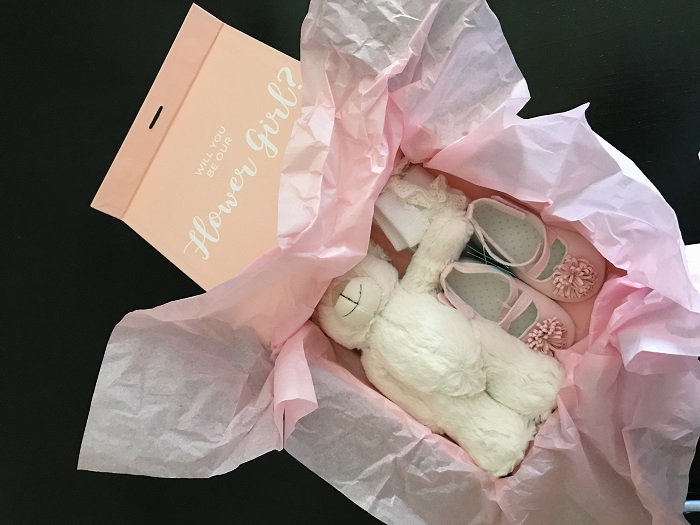 Digital editor and bride-to-be Steph Telfer wanted to ask the littlest members to be in her bridal party in a special way too! 
After we got engaged, I had the subject of who would be in my bridal party on my mind pretty much straight away.
I knew that I wanted who I wanted to ask to be my bridesmaids immediately, but I wasn't sure whether we'd have any children in the wedding party at all.
I ADORE my family and friend's kids, but I've always thought our wedding would be relatively child-free. So, we decided that we'd have a child-free wedding, with three little exceptions.
My niece Erin was always going to be involved in some way, and she's my one and only flowergirl. She's going to be just turned three at the time of the wedding which is a fantastic age.
My friend and chief bridesmaid Letitia had her wee boy, Tommy, just a couple of days before my sister-in-law had Erin, and he's going to be one of my page boys.
Finally, another of my bridesmaids Kirsty's wee boy Noah, who'll be four at the time of the wedding will head up my party as a page boy too.
HOW I ASKED MY PAGE BOYS + FLOWERGIRL 
I wanted to give the kids something but I wasn't sure what, so I spent some time looking online before coming across some personalised boxes on Etsy.
When they were opened up, they had a message on the underside of the lid, asking 'Will you be my page boy' or 'Will you be my flower girl?'
The gorgeous teddy bears for the children were from Jomanda on Not on the High Street. I wanted to give them something they could keep, and these bears were amazing quality. I bought them in cream and latte.
I lined the boxes with matching tissue and in Erins, I put a pair of shoes and frilly socks from Monsoon; the boys got adorable bow-tie and shirt style onesies from H&M.
The boxes were a hit! The kids were really too young to even know, but the mums got to open them, so it was a nice surprise for them too.
I can't wait to have these little people who we love so much as part of our wedding!
Are you having any kids in the wedding party? Let me know! I'd love to know if you had a creative way of asking them too.
FOLLOW STEPH'S WEDDING PLANNING JOURNEY ON THE BLOG AND IN SCOTTISH WEDDING DIRECTORY.
Laura's Bride Diary: Dealing with unforeseen changes to my wedding plans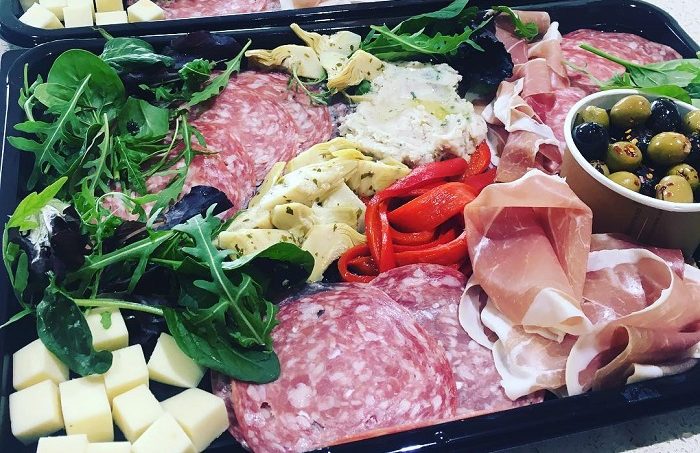 With wedding planning comes change due to life circumstances, as bride-to-be Laura Tiliman knows all too well. But how has she coped?
For me, change can be difficult to embrace, whether I'm anticipating it (like when I moved to Scotland from my home in Romania) or it comes out of the blue (it surely can't just be me who freaks out when the supermarket changes its aisle layout?).
My friends would describe me as a sentimental soul, and I can grow quite attached to ideas. But one thing I've learned about planning a wedding is that some things will inevitably change along the way, and you just have to roll with it.
As I mentioned in last issue's column, setting a budget and sticking to it has been one of our biggest challenges, with life throwing a lot of problems at us over the course of the last year.
We've ended up having to spend money that we'd originally set aside for the wedding on other things, and as a consequence, we had no option but to change our wedding menu in order to bring costs down.
Originally we were planning to have a roast dinner with all the trimmings, followed by a trio of desserts, as we wanted something hearty and delicious that would cater to the palates of our Scottish and Romanian guests.
We got in touch with our caterers to ask what budget-friendly alternatives they could provide, and they were very understanding and helpful.
They came up with an alternative of a big barbecue with lots of fresh salads, which actually feels a lot more 'us' than our original option (and a lot better suited to our June wedding, too!).
For our evening reception, the initial plan was to put a spread on ourselves, but we soon realised this was going to be a logistical nightmare (not to mention as expensive as just hiring someone in), so to reduce stress we've decided to hire a quirky Italian street food van called Mezzaluna.
They'll provide mezze platters and fresh pasta, which I'm incredibly excited about.
IMAGES | @mezzaluna on Instagram
Another unexpected change is that we're now down a bridesmaid, as one of the bridesmaids can no longer make it to the wedding. I think a small part of me was always worried this might happen, because my bridesmaids are scattered across the world.
One of my other bridesmaids won't be able to make it to the hen party, either, as she lives in Italy. I completely understand – I know it's a big ask for someone to travel to another country – but I'll miss them.
At times I've felt more stressed than I've ever been trying to contend with all of this, and with two months still to go I'm sure there could still be a few more curve balls to come.
However, it's been comforting for me to remember that on the day itself, few guests will be aware of the different changes that have taken place in the run-up to the big day.
People will just take things at face value – nobody is going to be tapping me on the shoulder to ask why they aren't getting Yorkshire puds!
We've also been able to keep ourselves anchored by reminding ourselves of the end goal: a big celebration of our love for each other with all our friends and family under one roof.
This is probably the only time we will ever have everyone together, due to my family and friends living in different parts of Europe, and this thought has helped us focus on the bigger picture and what really matters.
The wedding will still be perfect, no matter what.
This is Laura's final column, but don't worry – you'll get to see her wedding in our Autumn 2019 issue.
Can you have a high-end hen do in San Antonio, Ibiza?
Digital editor Steph Telfer scouts out San Antonio in Ibiza in the name of research for her own 2020 hen do. 
Digital editor Steph (right) with chief BM Letitia
I've been visiting Ibiza on holiday almost every year for 14 years, so I always knew that when the time came, I'd plan my hen weekend there.
I'll be the first to admit that some of the hotels and apartments that I've frequented over those years have been less than luxurious and, now that I'm older, quality matters that bit more.
My bestie and chief bridesmaid Letitia and I decided to take a few days away to see if you really can have a luxury hen do on a budget in San Antonio.
YOUR ISLAND HQ
If you're looking for the ultimate in Balearic luxe then you'll find all that and more at Las Mimosas Ibiza, a four-star boutique hotel in San Antonio Bay.
Close enough to the action but far enough away to ensure relaxation, this hotel is recently refurbished and has 17 beautiful rooms, a fantastic Italian-inspired restaurant, a pool with plenty of super-comfy beds and a small spa.
The rooms at Las Mimosas Ibiza are spacious and gorgeous 
I'd thoroughly recommend working your way through the wee but perfectly formed cocktail menu – the drinks are beautifully made and garnished with flowers; Insta-perfect, actually – while relaxing in one of the poolside cabanas.
Balearic bliss at its best.
Sun, chilled out beats, cocktails. Is this heaven or what? 
MIX IT UP
I normally like to start an Ibizan night out quite late, but if your hen do is a group of all ages then maybe think about heading out earlier and enjoying a mixology hen party class at Savannah on sunset strip.
Café Mambo's neighbouring restaurant offers group cocktail making classes for two hours from 4pm until 6pm. For €40 per person, you'll learn to make three different cocktails, and take home a recipe sheet so you can recreate your experience.
Frozen Pornstar Martini! 
Our mixologist Barbara was lovely and knew her stuff; we sampled a lot of cocktails!
When the time comes to move on, and you're ready to let your hair down, grab a drink or two in Highlander Scottish Pub at the top of the west end. You can even book an area out for your hens. Message via Facebook for more information.
WATCH THE SUNSET
We decided to book a table at Café Mambo to watch the world-famous sunset; it's the perfect place to start off your evening. You'll be surprised how reasonably priced (and delicious) the food is.
Try the seared salmon in teriyaki sauce and the delicious Iberian pork, with a jug of cava sangria to sip as the sun goes down.
Digital ed Steph (front right) enjoying the sunset with bestie Letitia and friend Alexandra
The sunset in Ibiza needs to be seen to be believed
Ask for a seafront or regular terrace table if you want the best views, and keep an eye on their Facebook page to find out who'll be DJing on your visit.
Why not get out on the open sea and enjoy the sunset there?
Sunset Boats Ibiza charters stylish luxury boats for up to 10 people, which can drop you off at Cafe Mambo after the sunset.
AFTER SUNDOWN 
End the night at Pacha; the longest-established club night Flower Power is on every Wednesday, and combines 60s, 70s, 80s and 90s tunes with special sets from international DJs.
A good choice for a hen celebration, this night will appeal to everyone – even your mum or gran!
Forget 18-30; you can totally have a classy, high-end hen in San Antonio. And I plan on doing just that next year…
N E E D  T O  K N O W
Fly to Ibiza from Glasgow or Edinburgh with Jet2 from £51 one way.
Stay in a suite at Las Mimosas for up to three people from £144 per night, with breakfast and spa access available to add on. Visit lasmimosaibiza.com for more information and to book.
Book your cocktail class at Savannah by emailing info@savannahibiza.com.
Reserve a table at Café Mambo by visiting their website, cafemamboibiza.com. Minimum table spend applies.
The Girl with the Big Hair: My top tips for keeping motivated in your fitness journey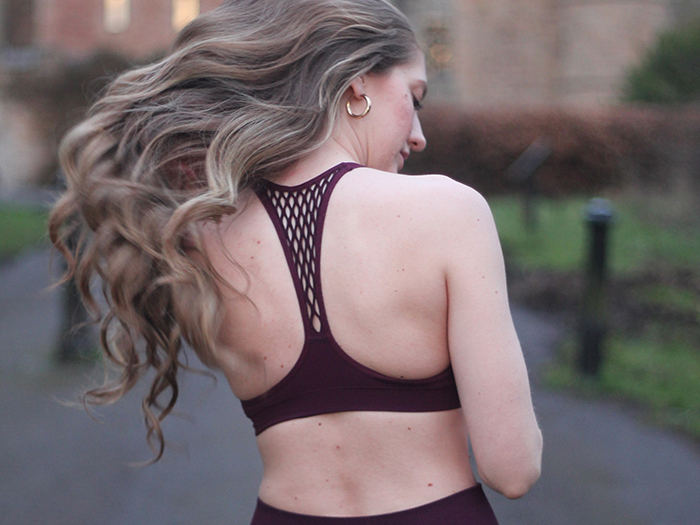 Our guest blogger Yasmin from The Girl with the Big Hair is focused on fitness in the run-up to her big day.
"I've ticked it off on my calendar; we're officially on a three-month countdown 'til the big day! I honestly can't believe how quickly time is passing.
As an incredibly relaxed bride, realising that the wedding we've been planning for the past two years will be over in less than 12 weeks is giving me the little nudge I needed to get into full bridal mode.
I'm thinking more and more about what still needs to be finalised for the wedding and instead of simply saying I'll do something, I'm actually doing it.
One thing that's really come front of mind for me is my fitness.
Naturally, every bride wants to feel their best on their big day and when your wedding is in a hot country, the pressure is even bigger.
I've been dabbling in fitness a little bit now for the past two months, but I want to really commit to it now to achieve the toned and healthy body I'm after.
Let's face it, getting the gym bug is an absolute slog and no one enjoys it, but there are just a few small things you can do to help get your butt off that couch and into squats.
Here are a few things that have helped get me back into the swing of things:
Invest in some new workout gear
Yes, your saving a heck of a lot and most likely have zero budget to be spending on yourself, but having at least one new gym outfit that you can't wait to show off is an easy way to get you back into things.
I recently received this lovely little outfit (pictured) from Fabletics and I can't rave about their quality and price enough.
Don't push yourself too hard
If you go into things with a bang, chances are you'll injure yourself and be out of fitness for a few months. For me, fitness is all about enjoying the process and seeing results in return.
Schedule short workouts more frequently
If I'm not in the mood to go to the gym I just tell myself that I only need to do 15 minutes on the cross trainer and be done with it.
Having an achievable goal that you will actually go through with is better than not going at all and I often find I push myself harder anyway.
Get a playlist that keeps you moving
Funnily enough, I'm not always in the mood for fast-paced, motivational hits when working out. Sometimes the slower, chill songs actually push me harder.
Work out at a time that's right for you
I think you're always either a morning or evening trainer. I'm a morning person by nature so scheduling gym sessions in the morning works best for me. If I leave it until 7pm the chance of me going usually reduces by 50%.
Be fine with taking breaks
I'm currently enjoying a two week spring break from the majority of my commitments and, with that, time for catching up with friends and family has replaced going to the gym. Not going for a few weeks doesn't mean you're back to square one so relax and enjoy your time off.
Don't be too observant of your 'progress'
Being fixated on seeing results will only leave you feeling deflated and unmotivated. I think a much healthier approach is to go to the gym, enjoy the workouts and be happy that you're becoming fitter in the process.
I hope these tips give you a little motivation to kick start your fitness routine!
XoXo

ABOUT THE AUTHOR
Yasmin is a 20-something fashion, beauty and lifestyle blogger, sharing her interests, passions and general life-happenings on her blog, The Girl with the Big Hair.
Following a romantic Loch Lomond proposal last autumn (you can read more about that here), Yasmin is now an excited bride-to-be and will be sharing every step of her wedding planning journey with SWD.
Yasmin lives in Glasgow with her fiance, Liam, and their Instagram famous pug, Indie. She loves fashion, beauty, dancing, travelling, food, movies, sleeping, and cookies  a girl after our own heart!
Laura's Bride Diary: How we've planned our dream wedding on a budget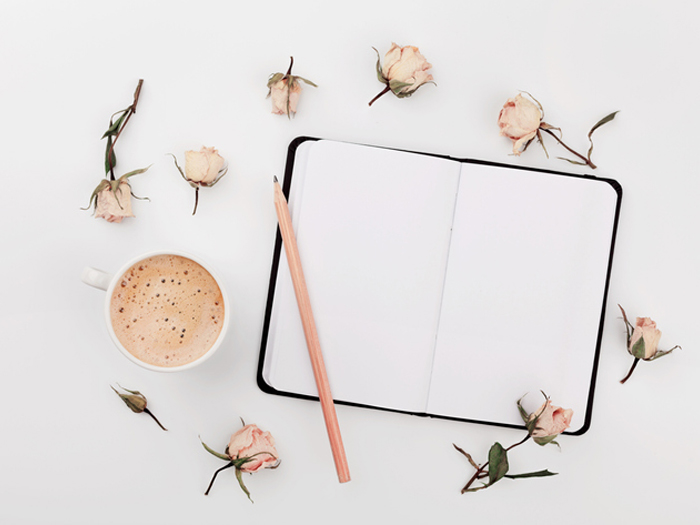 With her big day just months away, Laura reflects on how to plan a wedding on a budget.
While our wedding will be one of the most important days of our lives, we decided from the outset that we didn't want to cripple ourselves financially over it.
I know this sounds like the obvious thing to decide, but believe me, it's a lot harder to stick to than it sounds!
Even just setting the budget proved to be a bit of a challenge – this was one of the first things we did, but we didn't know if the figure we settled on was right, because at that point we hadn't decided exactly what we wanted from our day.
BLANK CANVAS VENUE DREAMS
We knew we wanted a plain space that would allow us to achieve our vision (which is why we booked a converted barn) but I can definitely say with the benefit of hindsight that our expectations and the reality of how much a blank canvas wedding costs were slightly mismatched…
Hand on heart, one year down the line, we still think going down the blank canvas route was the best decision for us, especially because we want everything to be so personal and relaxed.
It means we've got a lot more control over every different aspect of our day, but that can also mean extra costs for things that might ordinarily be provided in a venue package.
BE HONEST WITH YOUR WEDDING SUPPLIERS
One thing that I would recommend to anyone planning a wedding on a smaller budget is to be honest with your wedding suppliers about what you can afford and what you could compromise on.
We've been upfront about this and so many of our wedding suppliers have been able to create bespoke packages that suit our needs.
For example, I absolutely love wild flowers so really wanted to incorporate them in our day and our florist, Amanda from The Floral Design Boutique, has been very accommodating and will help us achieve our vision within a budget by using seasonal flowers.
PRIORITISE WHAT'S MOST IMPORTANT
I also managed to get my dress for a great price by visiting a bridal shop's sample sale – this meant I got a beautiful, great quality dress for £600, when the original price tag was £1,700!
With all that being said, I don't think planning a wedding on a budget should be about trying to get everything at a cut-price cost.
For us, it's been about prioritising – investing in the things that are really important to us (such as photography, which I'd never scrimp on), while spending less on the things that don't matter to us as much (our favours will be DIY, for example).
Some of the things you spend money on can actually save you cash (and time) in the long-run, too.
WHY WE INVESTED IN A WEDDING CO-ORDINATOR
Hiring a wedding co-ordinator was a smart investment for us, and definitely worthwhile if you're organising a blank canvas wedding.
Having a professional co-ordinating your suppliers, helping with RSVPs and finding good deals makes the whole wedding planning process a lot smoother.
Our planner has saved us lots of time and has always been just one e-mail away.
It will also make all the difference to have her there on the day, making sure everything goes smoothly and on schedule.
Despite having a spreadsheet outlining every single element of our day, how much it costs and how much we still have to pay (I don't know what I'd do without Google Docs!), we've still gone over our original budget. But we've tried to plan our dream wedding as sensibly as we can – and you can't put a price on happiness, right?
LAURA'S TOP SAVING MONEY TIPS
1. GET CRAFTY WITH GIFTS
I've been trying to get more creative with Christmas and birthday presents; it's a good way to save money while giving friends and family something thoughtful.
Everyone understands when you're planning a wedding that you don't have loads of cash to splash!
2. FREE CORKAGE
Because we have a wedding venue with no corkage fee, we're saving quite a lot of money on booze.
We'd like to provide all the drink at our wedding so we've been keeping an eye out for special offers at supermarkets (there were lots over Christmas!).
3. PUT IT AWAY
Set up a standing order for a portion of your wages to go straight into a savings account on the day you get paid.
This is something I never used to do (anyone else wish they were taught about money at school?) but will be carrying forward after the wedding, because it's such a good habit to get into.
4. LIMIT HOLIDAYS
One of our biggest expenses is travelling but last year we stuck to smaller staycations to save money.
It's worth the sacrifice because the money will help us have the wedding of our dreams. Plus we will have a great honeymoon to make up for it!
The Girl with the Big Hair: Pre-wedding skin treatments from Thérapie Clinic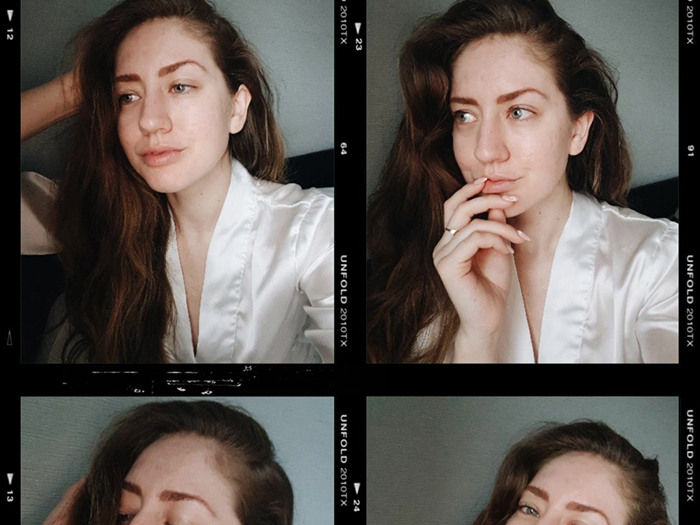 With just months to go until the big day, our guest blogger Yasmin is sharing the treatments that have got her skin wedding ready.
As I picture myself walking down the aisle, my skin is without doubt one of my biggest concerns. I want to ensure the face that I will be beaming and, most likely, shedding a few tears from, is looking its absolute best.
If you've been following me on Instagram for a while, you'll know that I've been trialing various skin-perfecting treatments with the team at Thérapie Clinic Glasgow, ideally located on St Vincent Street, for the past year or so, and they have honestly massively improved my skin.
ON THE FACE OF IT
As someone who had real insecurities for years (thank you teenage/adult acne), I've always longed for perfect, glowy skin.
Previous to this past year, I'd never tried any form of advanced facials as I was concerned about the post-facial breakouts and, if I'm completely honest, I wasn't convinced they made a difference.
Now, after seeing a real tangible difference in my skin since starting the treatments, I'm positive that I'll be regularly booking in for facials even post-wedding.
And, it's not just me who has noticed the change in my skin; friends and family have commented on the improvement too!
CONSISTENCY IS KEY
One of my biggest tips for improving your skin is consistency! If you want to see a real difference, you have to be consistent with your treatments.
It's been proven that three less abrasive treatments that have little to no downtime are just as effective, if not more effective, as one extremely abrasive treatment that would require two weeks' of recovery. As someone who has had an acid peel at hospital which resulted in me being housebound for 10 days with a blue face, I can tell you now that I'd much rather go the gentler route.
Below is an overview of the treatments I've trialled at Therapie Clinic over the past year and my short reviews:
Organic Passion Image Facial Peel (£70)
This was a relatively relaxing treatment, with various products wiped across the face with a slight tingling sensation.
The results from this was super glowy skin immediately after. I loved the results and my skin felt extremely replenished and nourished – something it absolutely needed.
This treatment is perfect for a 'quick fix', perhaps ahead of a big event like a birthday or engagement party.
Advance skin peels (£120)
This treatment was similar to the first but a little more intense with stronger products used on the face.
They say this treatment can result in a little peeling afterwards, but my skin was absolutely fine.
Personally, for me, this treatment didn't make my skin look quite as glowy and bright as the Passion Peel, but that may be because the first treatment was so overdue and therefore had a more drastic impact.
Derma Pen facial (£175)
This treatment involves a numbing cream being applied all over the face followed by 12 tiny needles being pierced into the skin.
The treatment is not nearly as painful as it sounds – there are two needle size options – 0.5mm and 1.5mm.
Naturally, the 1.5mm is a little more intense, but the results are more dramatic.
This treatment does have the biggest downtime; expect to be housebound for around 24-48 hours with skin that looks sunburnt.
The results from this treatment were by far my favourite of any treatment I tried and resulted in me regularly glancing in the mirror to admire my skin for weeks after!
Environ Active Vitamin Treatment (£79)
This was my most recent treatment and one which is a little strange to get used to.
I was aware that the facial uses currents and low frequency sound waves to penetrate the products 40x deeper into the skin, but I wasn't really sure what this involved.
After an initial stage of cleansing and exfoliation, a clay mask is put all over the skin. What I will say about this mask is that your eyes are covered which may be a little nerve-wracking for anyone that feels claustrophobic.
I've only had one of these treatments so far so it's hard to say it's impact so far, but after treatment one, my skin felt far less oily. I'm interested to see how I feel after the second facial.
There you have it! My skin treatment diary. I hope that it's helpful for anyone who's going through the same skin issues as I have been.
I'm so pleased to have been given the opportunity to try so many different types of treatments.
Huge thanks to Thérapie Clinic who kindly gifted me with each of the treatments.
ABOUT THE AUTHOR
Yasmin is a 20-something fashion, beauty and lifestyle blogger, sharing her interests, passions and general life-happenings on her blog, The Girl with the Big Hair.
Following a romantic Loch Lomond proposal last autumn (you can read more about that here), Yasmin is now an excited bride-to-be and will be sharing every step of her wedding planning journey with SWD.
Yasmin lives in Glasgow with her fiance, Liam, and their Instagram famous pug, Indie. She loves fashion, beauty, dancing, travelling, food, movies, sleeping, and cookies; a girl after our own heart!
Inside the grid: Here's how the Instagram style queens got married…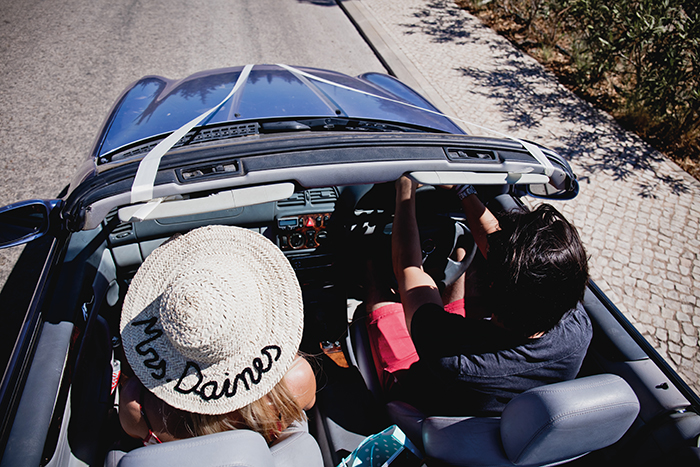 We're inspired by their #InstaGoals lifestyles on the daily, so of course their big days are going to be pretty fabulous!
From designers to Scottish bloggers, here's how the social media savvy have been saying 'I do'.
THE REALITY TV STAR
IMAGES | Instagram
Millie Mackintosh, a former Made In Chelsea star turned businesswoman and Insta style icon, is renowned for her sartorial savvy – so it's no surprise that her big day to Hugo Taylor was filled with on-trend décor and personalised touches.
Following a low-key registry office wedding a few days earlier, the happy couple marked their new status as husband and wife with an outdoor ceremony and celebration with their loved ones at a countryside manor.
For their big big day, Millie's Kate Halfpenny gown was tailor-made, complete with detachable puff sleeves and stunning A-line skirt.
GET THE LOOK | Wendy Makin Couture 'Willow' gown (POA) Kudos – Edinburgh
The off-the-shoulder neckline gave a nod to Millie's love of fashion, whilst the delicate lace kept a classic bridal feel. Post-ceremony, the sleeves were removed to show off the bride's strapless gown.
In keeping with their wedding vibe mix of traditional and contemporary, Millie and Hugo unveiled an impressive balloon and floral arch, which served as a backdrop to their 'I do's', whilst their sumptuous wedding breakfast was served banquet style accompanied by plenty of lush blooms, gold table settings and rustic wood.
Love Millie's style? Click here to see when the fashion icon inspired our wedding ideas!
THE YOUTUBERS
IMAGES | Instagram
YouTube star Lydia married vlogger beau Ali Gordon in December 2017 – and their big day really was a winter wonderland.
Huge floral arrangements by Maison De Fleurs created a romantic backdrop, and the couple scented their day with their fave Jo Malone candles.
Lydia's bridal look perfectly befitted the season, too; the Insta star chose the dramatic ruffled 'Riri' skirt by Kate Halfpenny, and the acclaimed designer created a custom long-sleeved top for the ceremony.
The low back and covered button bespoke design was so popular with brides who loved Lydia's look, Halfpenny had to add it to the collection!
For brides-to-be who love the Halfpenny look, the designer's exclusive Scottish stockist is Anne Priscilla Bridal, Glasgow.
For the wedding celebrations, Lydia changed into the 'Dita' beaded corset, giving a strapless gown look for their meal and reception.
GET THE LOOK | Wtoo by Watters 'Effie' skirt (POA) Anne Priscilla Bridal
Décor-wise, Lydia and Ali showed you don't need to go for dark colours if you're tying the knot in winter.
Pastel pink added femininity – Lydia's bridesmaids wore the colour, which was also present in the floral décor – complete with feather boleros to complement the bride's ruffled skirt.
Did you know…  Lydia launched a collab with her wedding florist!
THE UBER-COOL DESIGNER
IMAGE | Instagram
As a creative designer famed for her bold accessories, we knew Charlotte Simone founder Charlotte Beecham's big day would be seriously style-led.
Sharing snaps from her summer wedding day on her brand's Instagram account, Charlotte revealed her big day had a boho-chic vibe.
GET THE LOOK | Ghost 'Bella' dress (£245) Melle Cloche
The bride wore a gorgeous embroidered flowing wedding dress and pretty fresh flowers in her hair and her bridesmaids were dressed in a similar silhouette, their simplistic ivory silk gowns perfectly accessorised with delicate gypsophila crowns.
Charlotte and her bride tribe showed how to match without the bride being outshone by keeping the bridesmaids' dresses chic and simple, and adding subtle texture and detail to the bride's look.
THE INTERNATIONAL BLOGGER
IMAGES | Instagram
It was always going to be the most stylish of big days for model-turned-influencer Rachel 'Rocky' Barnes when she got hitched to photographer Matt Cooper, and she did not disappoint her 1.5million Instagram followers with their lavish New Jersey celebration.
For the ceremony, Rocky wore a beautiful custom Atelier Pronovias tulle-embroidered mermaid silhouette gown, a perfect nod to her boho-luxe signature style.
With a deep v-neck and a stunning open back, the dress's geometric patterns and dramatic train made it extra special.
GET THE LOOK | 'Magnolia' mermaid style wedding dress (POA) Pronovias Atelier
Created in the Pronovias Atelier in Barcelona, the gown took over 113 hours to create and was completed with a simple yet captivating tulle veil, also by Pronovias.
Complementing her big day look, Rocky's five bridesmaids all picked different gowns, with plenty of ruffles and print, to make a unique style statement.
Atelier Pronovias is stocked at Kavelle, Edinburgh, Perfect Bridal Rooms, Aberdeen, Anne Priscilla Bridal, Glasgow and Ivory Pinks, Glasgow
THE SCOTTISH STYLE ICON
IMAGES | Aphrodite Productions, Cyprus
When model and blogger Emily Shakarji (known better to her 700k+ followers as @emilyshak) got hitched to long-term bf Paul Gough in September 2017, it was always going to be a glamorous big day.
The happy couple headed to Cyprus to say their 'I do's' in front of 75 of their nearest and dearest, with the day captured perfectly by Aphrodite Productions, Cyprus.
We spoke to the social media star about her dream proposal, dress shopping at Reeta Fashions and how they partied the night away in style.
See more from Emily and Paul's wedding!
THE MUMMY BLOGGER
IMAGES | SM|Photography
Scottish YouTuber and social media influencer Ash Reid a.k.a Mama Reid is a stylish mum, best known for sharing a glimpse into her day-to-day via Instagram, and we just could not wait to see her big day style.
From the gorgeous blush florals to Ash's see-it-to-believe-it DIY cake, it was every inch the glamorous, elegant wedding.
We love Ash's blush velvet Jimmy Choo's!
See more of Mama Reid's big day!
THE MODEL WEDDING
IMAGES | Chris Blott
Zack proposed to Scottish model and beauty blogger Hayley at Rest and Be Thankful, a famous view point on the west coast of Scotland. "It was just the two of us, it was February and it had been snowing so there was crisp white snow all over the valley. It was beautiful," says Hayley.
Hayley's parents live in the Algarve and so the couple decided on a beach wedding. "We visited the venue for a drink and knew it was the one!" says Hayley. "We wanted a wedding with great food, great wine and lots of dancing where our guests could have an amazing experience."
Keeping their theme rustic and neutral, the day had a relaxed vibe, right down to the footwear – or lack of. "We were all barefoot in the sand for the ceremony so there were no shoes needed!" says Hayley. "We both wrote our own vows, and hadn't heard each other's before the ceremony so it was emotional in a lovely way."
After the ceremony, the couple had a fun-filled evening with sparklers, fireworks and even a belly dancer, who taught Hayley and her bridesmaids some moves at the end of her set!
The next day, the couple hosted a barbecue for their guests. "Everyone relaxed in the sunshine then headed down to the pool where Zack decided to throw me in (with him) fully clothed!" laughs Hayley.
Read more about Hayley and Zack's amazing honeymoon here!
THE FAIRYTALE COUPLE
If you're thinking this gorgeous bride looks familiar then you'd be right!
Ellie's not only a former Miss Scotland but a model (who's appeared in SWD in the past!), and we fell so in love with the shots from her wedding that we HAD to have her feature on our Autumn 2018 issue cover.
Ellie and partner Richie Gray, a professional rugby player, headed to a château in France for their fairytale wedding, filling the picture-perfect venue with feminine décor and delicate gypsophila to spectacular effect.
See more from Ellie and Richie's fairy tale wedding!
~ INSTA BRIDE-TO-BE ~
Meet some of Scotland's most stylish bloggers turned to-be-weds…
From Scotland, Jamie is now one of the most internationally recognised beauty vloggers, so of course her engagement was seriously big news!
The iconic influencer is set to say 'I Do' this summer and has already shared some gorge behind the scenes snaps at her Eleganza Sposa dress appointments.
SWD's guest blogger, Yasmin, gets hitched in Tuscany this July, so we'll be keeping an eye on her Insta account in the wedding run up!
You can check out Yasmin's wedding planning posts.
Rachel, one half of this Glasgow-based sister blogging duo, announced her engagement with a gorge Insta pic of her new bling and we can't wait to see more of her planning.
Street style icon, Lucy, got engaged during a holiday to Florida last summer and has been showing us how to seriously rock your engagement ring with her Insta posts.
KEEP UP TO DATE WITH ALL THE WEDDING NEWS FROM YOUR FAVE INFLUENCERS ON OUR INSTAGRAM @SWDMAGAZINE!
Steph's Bride Diary: How exactly do you decide on a wedding budget?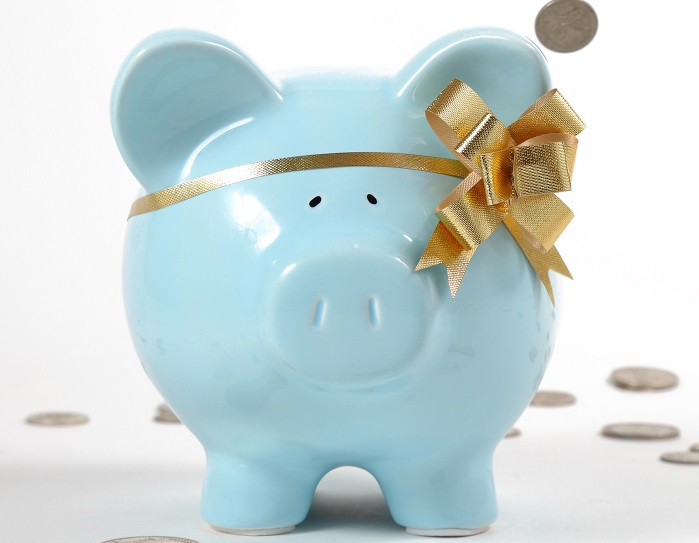 She's worked for Scottish Wedding Directory for seven years, but digital editor Steph doesn't feel that clued-up about deciding on a budget. 
"Now that Christmas is well and truly done and we've welcomed in 2019 (how did that happen?), it's time for us to really knuckle down with our wedding plans.
I really wanted to get a couple more bookings under my belt before the end of 2018 but actually, I didn't really realise how all-consuming planning a wedding is until I started thinking about our own. It sounds silly; I've worked at Scottish Wedding Directory for years now, so you'd think I would know everything inside out!
The thing I'm finding hardest to get my head around is a budget. I speak a bit about this in episode one of our podcast, Let's Get Married. We've talked about roughly how much we want to spend, a ballpark figure, but realistically I don't know how much everything will cost until I've spoken to the suppliers that I'd like to use.
Rab and I sat down together and talked about the kind of wedding day we really want, and we always came back to a common theme: a weekend-long celebration not just of the two of us, but of our friends and family. How often do we get to spend a weekend with all of the people we love most?
Throw in great food and copious amounts of booze, and that pretty much sums up what we want our wedding to look like!
We know that this is a more costly choice of wedding, both for us and for our guests, because we're asking people to stay over for two nights. That means that we have to make sure they're fed and watered for two days pretty much, which doesn't come cheap.
---
P L A N  A H E A D 
Wedding planners are great for keeping your thoughts in one place. Here's a few of my faves! 
---
Prioritising is key. We're deciding what wedding elements fit in with our vision of the perfect day, and allocating the biggest chunk of the budget to those things.
For us, it's the venue, food and drink, accommodation, photography and flowers. For you, it might be completely different. It's really important to narrow that down though, so that you can get a clear vision of what you're willing to spend more on. I'm trying to think of ways we can save money in the short term too.
Maybe waiting a while before booking a honeymoon, or getting a cheaper wedding ring and upgrading at a later date. You really need to think creatively about ways you can save money when it comes to weddings, if you're working to a budget.
One thing I won't be doing is any DIY projects; I don't want to add any extra pressure to an already stressful situation, and I know that I would be anxious about making things or decorating myself. I'm leaving that up to the experts!
The one thing I do before I make any decisions is ask myself, "Are we choosing this because it's what we really want, or because of what we think is expected of us?".
Make sure that everything you decide on is a priority for you and your partner, not for anyone else, and not because you think you should have it.
Of course, we all want to make our guests happy, but it's so important that you put yourselves at the forefront of your plans.
At the end of the day, your wedding is all about the two of you – everything else is just the icing on the (wedding) cake."
FOLLOW STEPH'S WEDDING PLANNING JOURNEY ON THE BLOG AND IN SCOTTISH WEDDING DIRECTORY.