SWD tries… Clarins BeautyBAR, Silverburn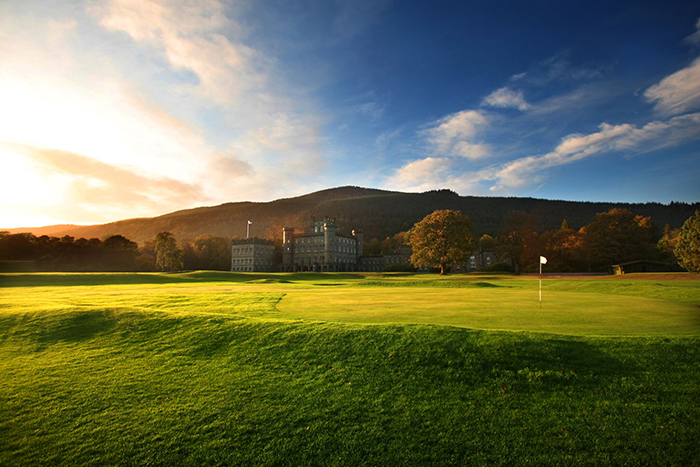 [Steph received a complimentary treatment and products on Saturday 24th September 2016]
Spa treatments are one of my favourite things about being a proper grown up lady. Not only are facials a good way to ward off the *whisper it* wrinkles, but a treatment is also a great way to get in some well-deserved chill time.
˜Chill time' and ˜busy department store on a Saturday morning' are two phrases which I wouldn't normally associate with each other but, when I visited Clarins BeautyBAR in Debenhams at Silverburn, Glasgow, I was pleasantly surprised that actually, they worked in harmony.
TAKE A SEAT
It was 10.30am when I arrived, the store in full swing of a payday weekend, and I doubted I would be able to relax. My therapist Zoe showed me to the pristine treatment area, which, to my relief, was shielded by frosted glass, and I took my place on the comfy dentist-style chair (could I have made that sound any more un-glam? It's lovely, I promise!).
You can choose your treatment from a menu of nine; facials, massages and a treatment specifically for men all feature, and I opted for an SOS Facial. I'd just come back from a 10-day holiday in Croatia and my skin was having a flaky (literally) at the sudden summer-to-autumn change in the weather. Couple that with my over-use of face wipes (I know, I know, I'm sorry) and blasting the central heating 24-7, my skin was dry as could be.
So there I was, lying back in the middle of Debenhams, when I found myself closing my eyes and totally relaxing into the treatment, the buzz of shoppers actually quite therapeutic as Zoe massaged my face with all manner of lotions and potions, all of which targeted different problem areas. The facial promised to detoxify, boost radiance and nourish my skin which was extra-dry, dealing with worry lines and dullness.
IN ROUTINE
Time passed quickly and I managed to stop myself nodding off a couple of times. After we were done, Zoe gave me a few minutes to adjust to the light (it was bright!), and we spoke about my skincare routine and which products she'd be recommending, having just spent half an hour up close and personal with my face.
I decided to go for it; it was time, and I started using the products shortly after my visit. A couple of weeks later and I can honestly say that I'm really enjoying the ritual. I go to bed feeling totally cleansed (a feeling you just don't get with a wipe) and I'm addicted, seriously addicted, to the Santal Face Treatment Oil for dry skin (£33) which cleared up rough patches in no time at all.
It's safe to say I'll be back at Clarins BeautyBAR; maybe next time I'll even treat a friend!
WHAT YOU NEED TO KNOW…
·       Treatments all take 30/40 minutes and cost £25.
·       Book an appointment at the Clarins BeautyBAR Silverburn to avoid disappointment.
·       Book nine treatments and get the 10th free! Make sure you ask about this in store.
WOULD BE GREAT FOR …
·       A quick stop when wedding shopping with your other half.
·       Treating your mum or mum-in-law after brunch (especially if they're not invited to your hen night because, you know, willies).
·       An afternoon with your ˜maids! No excuse needed really.
For more information about Clarins BeautyBAR Silverburn and to book your appointment, visit the Clarins website.
SWD visits: Macdonald Aviemore Resort [Review]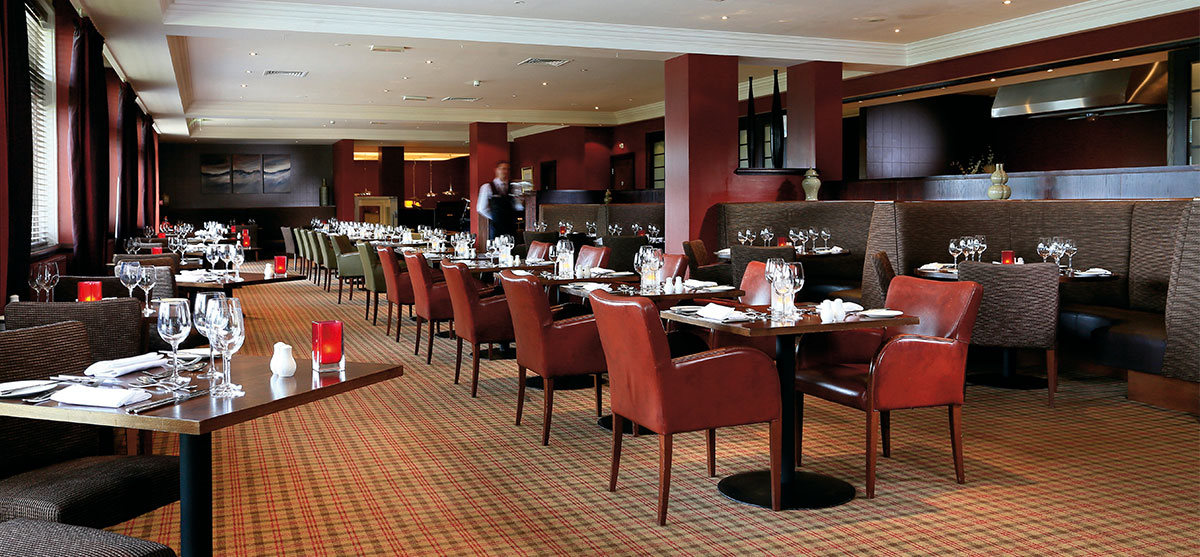 Aviemore | from £69 per room per night from 3rd October – 30th December
Looking to take the kids along on your mini-moon? This resort could be the perfect choice
[swd_gallery slug="macdonald-aviemore-resort-refurbishment-photos"]
Reviewed by Katie Bletcher [September 2016]
Driving through the imposing Cairngorms on a crisp September morning with my other half and toddler in tow I've got that real holiday vibe. Our home for the night is the Macdonald Aviemore Resort, which celebrates its 50th anniversary this year, and after a few days of DIY we're ready to kick back and sample all the facilities this beautiful alpine-style complex has to offer.
Checking into the four-star Morlich Hotel, one of four on-site, evidence of the resort's recent multi-million pound renovation is all around. The entire ground floor has been revamped with the light and airy lobby giving way to invitingly deep leather armchairs and exposed brickwork in the bar, creating a serene, restful ambience.
Upstairs our room has also been given an upgrade with beautiful white linens, tasteful heathery tartan and thistle motif throws and cushions, a deep bathtub and a walk-in rainfall shower big enough for two. But we don't have time to sink into the super comfortable kingsize just yet. After a dip in the activity centre pool, (and shot on the flume of course), it's time for dinner.
The resort has a choice of restaurants including Giovanni's Italian Ristorante and the brand new Spey Burger but we opt for Scottish Steakhouse where the food is truly amazing. The aromatic duck salad starter is a particular culinary high point but for main it has to be steak. The mouth-watering rump cut is cooked to perfection and is honestly the tastiest steak I've had in a very long time.
SWD LOVES¦
… the location. Set right in the heart of the Cairngorms National Park the resort enjoys breath-taking views.
The Highland Terrace with its panoramic backdrop is a perfect location for your drinks reception or outdoor ceremony and you're only a stone's throw from the tranquil Loch Morlich – an ideal location for wedding photos. More adventurous couples could even hop on the CairnGorm Mountain funicular railway for stunning shots.
YOU'LL LOVE¦
Aviemore Resort's One Bride, One Day policy, meaning you'll be the only couple tying the knot across the entire resort. You'll have a dedicated wedding co-ordinator, focused on prioritising what makes your wedding unique and they can adapt wedding packages to suit your wishes.
There's also a wide variety of spaces around the resort, from the intimate chapel to the ever-popular Peregrine Suite (capacity 200). And if your guest list runs into the hundreds there's the impressive blank canvas Osprey Arena which can cater for up to 600 people.
Once the festivities are over there's still plenty of scope for post-wedding fun with the activity centre, kids club, 18-hole Macdonald Spey Valley championship golf club, cocktail and whisky master classes, or you could even set up your own Highland Games on the lawn. But if that all sounds too energetic unwind with a luxury spa treatment. An idyllic end to a perfect wedding weekend and if you're anything like me you'll not want to leave.
CONNECT WITH MACDONALDS AVIEMORE RESORT…
w. macdonaldhotels.co.uk/weddings
e. events.aviemore@macdonaldhotels.co.uk
SWD visits: Signature Spa at Fairmont, St Andrews [Review]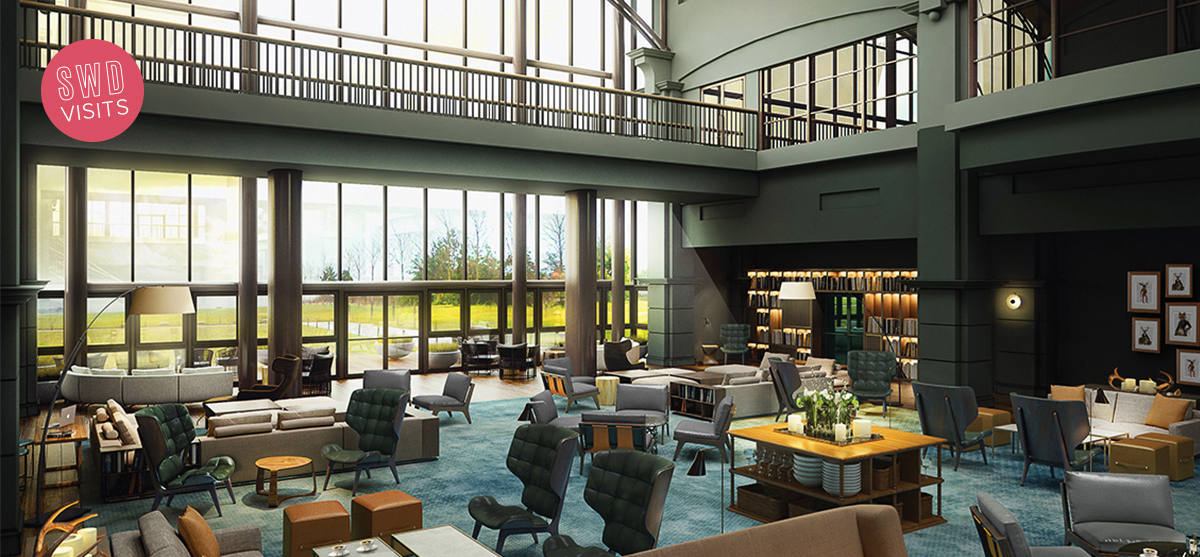 Features writer Patricia-Ann Young visits the spa at Fairmont, St Andrews for a day of relaxation and pampering.
I have a confession to make. At 24 years old, I had never " until now " been to a spa; to be honest, I never really take the time to sit down and relax. So when the Fairmont St Andrews invited the editorial team out to see what its Signature Spa had to offer Scottish hen parties, the answer was a big yes please!
Recent research shows that traditional hen parties are on the wane. Karaoke, neon sashes and a night on the tiles have been replaced with altogether more classy celebrations, and chilled-out hen spa weekends in Scotland are a much more popular option these days. So where better to go than a luxurious five-star hotel?
I headed to the Fairmont with fellow features writer Katie and editor Natasha, each of us a little bit stressed out (it was almost deadline time for this issue!) and in serious need of some rest and relaxation. Happily, that's exactly what we got.
TOTAL RELAXATION
The serene, chilled-out vibe of the Signature Spa immediately put as at ease the minute we passed through its doors. We each filled out forms about what our problem areas are (my shoulder blades always feel pretty tense) while sipping on strawberry and kiwi-infused water. We were then shown to the changing rooms, given fluffy robes and slippers, and had some time to hit the pool, sauna and jacuzzi before our chosen express treatments began.
I opted for the 25-minute intensive muscle release massage, designed to break down tension and pain by working deep into my stiff, sore back muscles. I was worried that the treatment might be painful, but fortunately I had a consultation with the therapist beforehand and we discussed the intensity I would like. The massage, using aromatherapy oils, was so relaxing that I almost fell asleep, and it struck me how beneficial this would be to a bride-to-be up to her eyeballs in wedding planning.
Editor Natasha had the massage too ("My therapist did an amazing job of de-knotting my shoulders," she says) while Katie went for the Ultimate Aromatherapy Associates facial, which left her skin really radiant.
Afterwards, as we sat together in the relaxation room with a glass of seriously good prosecco in hand, we were like three different people: happy, content and utterly de-stressed. Away from the rest of the spa, this room is perfect for small groups of pals to have a natter and flick through the stacks of glossy high-end magazines.
PERFECT FOR HENS
The fun wasn't over yet, because we then headed upstairs for afternoon tea, laden with the tastiest sandwiches, scones and cakes (Natasha even got a special gluten-free afternoon tea, which she declared the most delicious she's ever had). We chatted away to the friendly staff and found that there are lots of other things you can do at the hotel for your hen, including a cocktail masterclass and hiring out the luxury self-catering lodges in the grounds if you want somewhere a little more private than the hotel.
When we visited, the hotel was putting the finishing touches to an extensive refurb and it looks and feels welcoming but chic and stylish. It would make an excellent retreat for hens that enjoy some sophistication. And I think I've definitely caught the spa bug. In fact, I think I might have to go back. Just to double-check¦
NEED TO KNOW
Express treatments at Fairmont Signature Spa are £45pp; hen packages vary in price depending on the activities you opt for.
w. fairmont.com/st-andrews-scotland/spa
t. 01334 837000
e. standrews.scotland@fairmont.com
Facebook | Twitter | Instagram
SWD visits: The Chester Residence, Edinburgh [Review]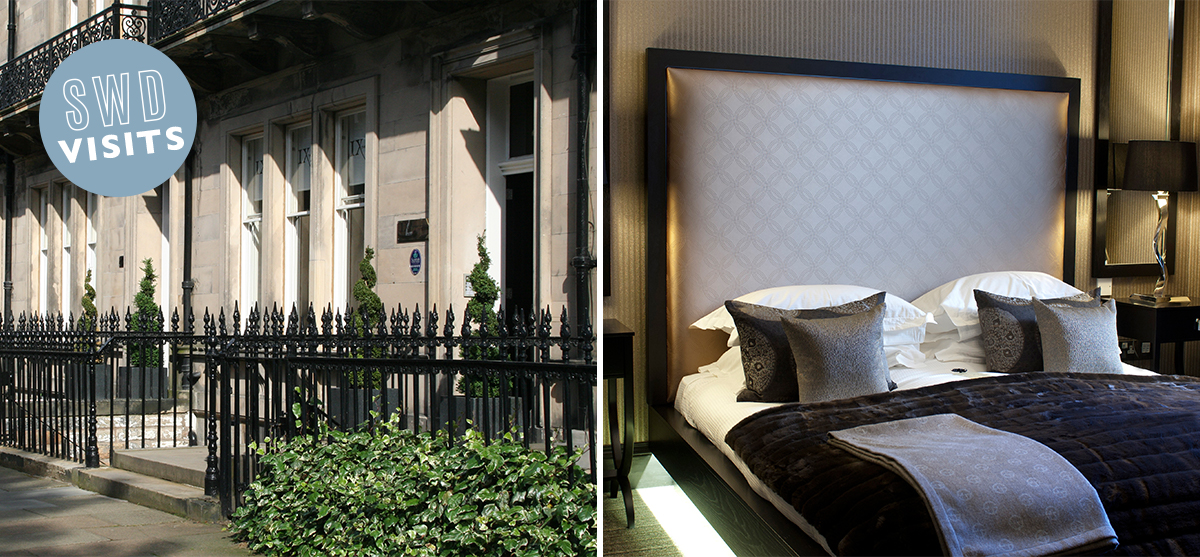 Edinburgh | from £295 per night in The Owner's Residence, where Steph stayed
This chic, five-star town house will leave you feeling like the A-List
Reviewed by Steph Telfer [February 2016]
If you're looking for a real romantic getaway, then you'd be well served to check out The Chester Residence, a beautiful complex of adjoining townhouse apartments in the chic West End of Edinburgh.
A stone's throw from busy Princes Street, this luxury hotel is a haven in the flashy capital: calm, serene, private and most definitely five-star. We arrived, checked in and then went back outside and into our basement apartment.
It was then that I realised this wasn't just a typical hotel; each ˜room' is actually a serviced apartment, your own little flat in the trendiest part of Edinburgh.
You aren't completely left to fend for yourself though as the reception is but a phone call away should you wish to order drinks from the bar or you need anything at all. It was made very clear to us on our arrival that whatever we needed, the staff here would do their utmost to provide.
The post-wedding Happily Ever After package provides the ideal haven after the craziness of your big day.
Designed for newlyweds, the package includes raspberry Bellini's on arrival, an absolutely delicious heart shaped red velvet cake from Cuckoo's Bakery, an amazing turndown service (by far the best I've ever experienced!) with delivery of a Molton Brown bath butler tray and bottle of Laurent Perrier champagne and a champagne breakfast brought to your door.
You'll leave feeling utterly spoilt! Package prices start at £165 based on two people sharing, not including accommodation.
The Owner's Residence is the ultimate in luxury for your stay.
The apartment is furnished in bespoke furniture from Louis Vuitton and Armani, and highlights include a huge Jacuzzi hot tub with built in television, a cinema room with six foot screen (including everything you need during your stay: Sky TV, Playstation with games and DVDs – get me one of these for my house, please!), a super king bed dressed in sumptuous Egyptian cotton sheets and a walk in rainfall shower, big enough for two.
I have to say, I left feeling like a bit of a celebrity. It's hard not to imagine yourself living in this apartment, taking coffee on the back terrace (yup, there's even a terrace!), donning your Louboutins and hitting Edinburgh's designer shops.
It's such a luxurious experience but what makes it extra special is the staff there, from the lovely guy who showed us to our room then came back to turn it down, to the ladies on the other end of the phone who couldn't do enough for me.
You call on them when you need them and otherwise, you're left to your own devices.
Peace perfect peace; ideal for some down time after your wedding.
CONNECT WITH THE CHESTER RESIDENCE…
t. 0131 2262075
e. enquiries@chester-residence.com
SWD visits: Cray House [Review]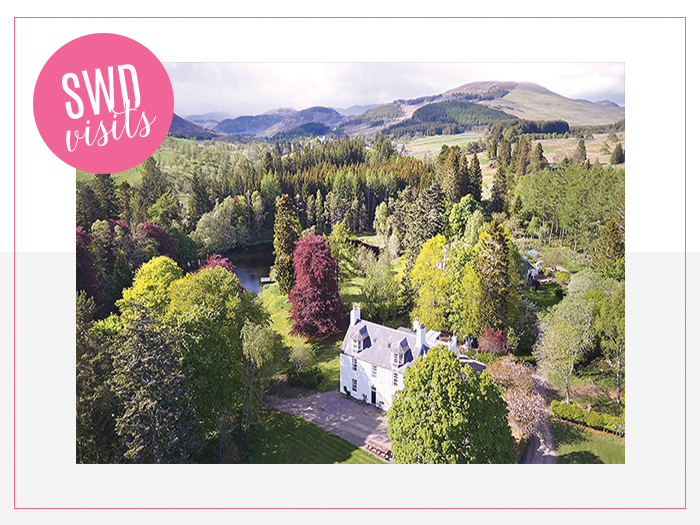 Blairgowrie
Surrounded by stunning woodland and a boating loch, this estate is a haven of tranquillity








Reviewed by Natasha Radmehr [November 2015]
It's a crisp, bright autumn day and I'm driving through the sun-dappled Perthshire highlands with three of my pals (and two excitable miniature dachshunds). The destination is Cray House & Estate, a hidden gem of a wedding venue nestled at the foot of Mount Blair among the rolling hills of Glenshee.
It's the type of place that brims with effortless charm. Surrounded by mature trees and with picture-perfect grounds comprising a boating loch, winding woodland paths and cute red squirrels, we bombard Instagram with photos before even stepping inside the 18th-century house.
I loved the incredible hospitality at Cray. Estate managers Ben and Vicky can't do enough for us, ensuring the log fire in the lounge is always crackling away and plying us with the most delicious food (no easy feat when collectively we have more dietary restrictions than Gwyneth Paltrow, but chef Ben is a seasoned pro).
Adding to its intimacy and exclusivity is the fact that the venue plays host to just a small clutch of weddings every year. Ben and Vicky will help you organise as much " or as little if you're taking the DIY route " as you'd like, making the planning process a friendly and personal one.
If you decide to marry at Cray House, then you'll have the house and estate all to yourself. Most couples use the house, which sleeps up to 24 and has a number of public rooms, for accommodation purposes (there's also a cottage in the grounds if you require more space, which I reckon would make a cosy honeymooners' nest!), opting to erect a marquee in the beautiful grounds for the wedding celebrations.
If you get a dry day, there's no prettier spot to exchange vows than by the boating loch in the grounds, and I can totally imagine guests milling around on the lawn, prosecco in hand, for a chilled outdoors drinks reception. The photo opportunities are plentiful. And after spending a few days enveloped in Cray's bosom with the people you love most, you'll have a serious case of the warm fuzzies " trust me.
NEED TO KNOW
Spa: No
Guest accommodation: The house can sleep up to 20 people in 10 bedrooms.
Parking facilities: Yes
Wedding packages start from: from £2475 per weekend
CONNECT WITH CRAY HOUSE¦
t. 01250 882269
SWD Visits… A Mini-Moon in London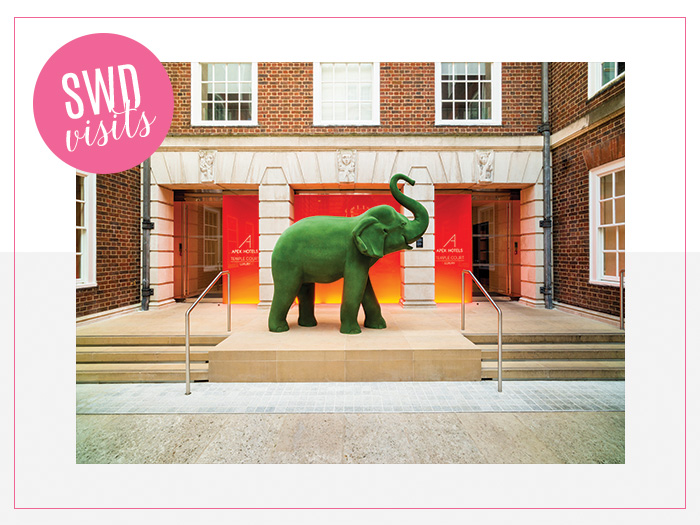 Take a break after your wedding somewhere closer to home and explore the city of London
London by Night
Big Ben
London Eye
Buckingham Palace
The Lion King
Camden Market
Apex Temple Court
Primrose Bakery
Apex Temple Court
WHERE TO STAY
Apex Temple Court Hotel
Fleet St | apexhotels.co.uk 
From £135 per night based on two people sharing on a room only basis
If you've ever visited London then you'll know that not only are there thousands of hotels to choose from, but a decent room in the city is pretty pricey too. With Apex Temple Court, you're getting much more bang for your buck: a well-known chain with high standards across the board, and a great price for the ideal location of this hotel; right on Fleet Street within walking distance to Covent Garden and St Paul's Cathedral.
The four-star hotel itself is a cool, clean, modern haven of calm on a street where the atmosphere is busy and bustling. As you step through the doors (guarded by a topiary elephant, which makes for amazing photo opportunities!), the staff immediately make you feel at ease. We were shown to our room on the fifth floor and opening the door was like coming into an exclusive London apartment. The lounge area (equipped with a Nespresso machine, LED TV and comfy corner sofa) leads through to a king size bed, another TV and a sumptuous bathroom with Elemis products, walk-in rainshower and a big-enough-for-two tub; an Apex stay wouldn't be complete without the complimentary rubber duck too!
One of the great things about this hotel is the Club Lounge on the ground floor. Guests in certain rooms have key card access to the lounge with comfy seating, free wi-fi, a TV, magazines and books and best of all, fridges filled with complimentary drinks (beer, wine and soft drinks) and a finger food buffet with tasty cakes and sandwiches. We found this the perfect place to relax and flick through our iPhone pics from a busy day sightseeing with a glass of red in hand.
STEPH LOVED¦ the breakfast! Start with a fresh continental buffet of fruit, cereals and yoghurts followed by a hot course to set you up for the day. I recommend the pancakes, bacon and maple syrup, amazing!
[Steph stayed in a deluxe double room for two nights. These rooms start from £191.20 per night on a room only basis and includes access to the Club Lounge.]
Connect with Apex Temple Court Hotel¦
WHERE TO EAT
Flat Iron
Denmark St | flatironsteak.co.uk
For delicious, uncomplicated food, try this trendy haunt. Be prepared for a wait; the restaurant doesn't take bookings. Well worth it though!
Primrose Bakery
Tavistock St | primrose-bakery.co.uk
With cakes and cookies baked freshly every day in flavours like chocolate banana, salted caramel and pear martini, it'll be hard to resist having seconds at this petite bakery.
The Rum Kitchen
Kingly Ct | therumkitchen.com
This Carribean beach shack will transport you to sunnier climes. Recommended: the Silver Pineapple; a sharing cocktail with Zacapa 23. rum and salted pineapple syrup *drool*.
Le Pain Quotidien
Young St | lepainquotidien.co.uk
Perfect for a lunch stop while sightseeing, this chain doesn't feel like a chain and serves the most delicious open sandwiches and an organic Speculoos steamed milk drink that you'll die for¦ thank me later.
THINGS TO DO
Afternoon Tea Bus Tour | bbbakery.co.uk
Experience afternoon tea on a Routemaster bus being driven around central London. Such a cute idea, and a real one-off experience! Tickets for adults are available from £45.
Take in a show | visitlondon.com
Whether it's Lion King at the Lyceum or L'Etoile at the Royal Opera House, you can't come to London without seeing a show, and there are plenty to choose from.
Check out the markets for bargains | timeout.com
If you love treasure hunting then London's various markets will be right up your street. Borough Market has a great range of street food, Camden has amazing ambiance and Spittalfields is the place to grab a bargain. Best of all, browsing is free!
Are you thinking of going on a UK mini-break for your honeymoon or even just for a break after your wedding? Where are you going and why? Let us know!
SWD visits: Old Course Hotel, Golf Resort & Spa [Review]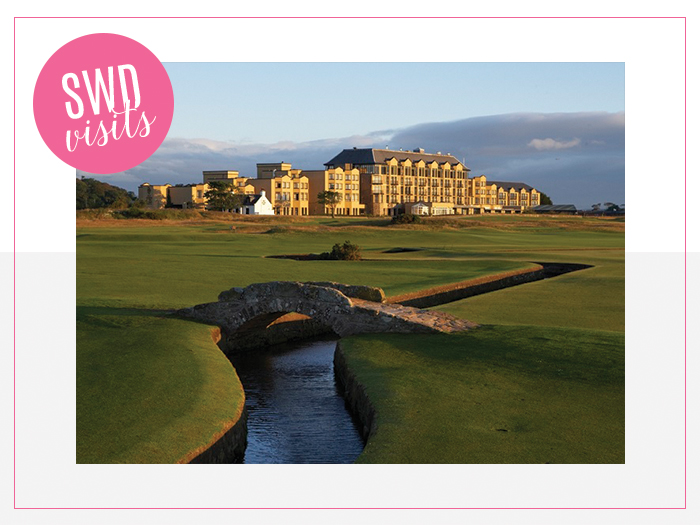 Old Course Hotel, Golf Resort & Spa
St Andrews | from £195 per room, per night
[Steph stayed in an Old Course Room costing from £245 per night]
A real centrepiece for the quaint coastal town of St Andrews, this five-star hotel offers comfortable luxury
Total Luxury
Sumptuous Suites
Old Course Room
Relax at the Spa
The Grand Entrance
Set for a Wedding
Sands Grill
Old Course Hotel
Dining at Old Course
Pool at Kohlers Spa
Beautiful Ballroom
Reviewed by Steph Telfer [November 2015]
The last memories I have when arriving in St Andrews for my visit is how awesome Janetta's Gelateria is. Other than that, the wee town remains a bit of a mystery to me but I've heard from lots of people about how lovely and quintessentially Scottish it feels there; some of my own family even holiday there in the summer months, opting for the chilly waters of St Andrews beach rather than the beating sun of the Med.
The Old Course Hotel is an imposing building; it makes sure it cannot be missed, with the world-renowned St Andrews Links course taking pride of place in front of it. There are a few people out teeing off as we arrive. Be warned, you have to be quiet when golfers are at work (and if you aren't, be prepared for a telling off!)
We arrive, I'm told, the day after the hotel has started preparation for Christmas. A beautiful festive floral display welcomes us into the lobby as we marvel at the huge, traditionally decorated Christmas tree that's standing as proudly as the kilted gent who takes our bags and shows us to the check-in desk. One thing that's obvious from the get-go is that the staff and service is five-star too (I'd even give them an extra star, if I could!). Warm, friendly and welcoming, I can't help but think that if I was a tourist to Scotland, I'd feel right at home.
Our room is very spacious and well-appointed, with traditional décor and a well-stocked mini-bar. Our view is that of the Links course and beyond, which is especially beautiful as the sun rises and golfers are starting their early morning trek to the clubhouse.
We spend a relaxing couple of hours in the Kohler Waters Spa thermal suite, with 20 meter swimming pool and roof-top Jacuzzi which unfortunately, neither of us was brave enough to try, before getting ready for dinner at the Sands Grill, one of the hotel's two in-house dining options.
The atmosphere is relaxed and informal as we look over the abundant menus. I opt for Cullen skink, one of my favourites and a big hit with the tourists that flock to the hotel, I'm told. We go for steaks for main and I feel like I've sampled the best of this eatery that specialises in seafood and steak.
After a delicious breakfast and before we reluctantly leave, I have the chance to see the wedding areas. There's lots of choice, from the glass conservatory with views of the brook outside to a grand ballroom; six areas in total that you can choose from for your ceremony and reception. Not only that, but the wedding team at the hotel are very much involved in the planning with you right from choosing the canapés to guest accommodation.
There's one thing that I know for sure as we wave goodbye to the Old Course; should you decide to have your wedding here you can be assured that you're well looked after from start to finish. This truly is one of Scotland's best five-star experiences.
NEED TO KNOW
Min/max guests: No minimum, but maximum of 250
In-house catering: Chef Jack Morrow will cater to all requirements
Spa: Yes
Guest accommodation: Yes, a group discount is offered
Parking facilities: Yes, complimentary for guests
Wedding packages start from: £4,955
Connect with The Old Course Hotel¦
t. 01334 4743171
e. events@oldcoursehotel.co.uk
Facebook | Twitter | Pinterest
SWD REVIEWS… Crieff Hydro Hen Weekend, Perthshire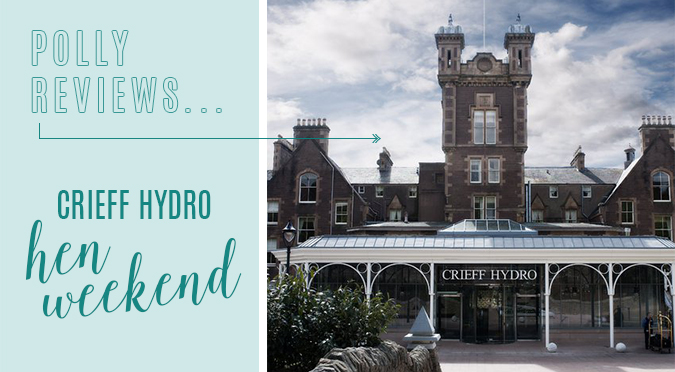 When blogger Polly asked her three bridesmaids to plan her hen weekend, she knew exactly what she didn't want. What they came up with was a couple of nights away with a bit of everything on offer: food, music, adventure, relaxation and fun!

I was really really impressed with Crieff Hydro. Having never been before I wasn't sure what to expect. It was a much larger resort than I had anticipated, and much more than just a hotel!
The grounds are beautiful and there are plenty of woodland walks with lots to see, including a Shetland pony aptly named Polly, although we never did manage to see her during the weekend! The hotel was able to cater perfectly to our larger party, with several adjoining rooms, each sleeping four.
We also made use of the largest room as our meeting room, where all the extra hen activities took place!

The service throughout our weekend was perfect, from the waitresses in the brassieres to the quad biking facilitators to the afternoon tea waiter, they were all friendly, professional and very approachable.
Nothing was too much trouble and I think all my hens would agree it was a great weekend and the service we received was great.


The food we had throughout the weekend was fab! We ate in the Italian Piccolo restaurant at night and this suited our party's needs perfectly. The girls had been able to decorate the table prior to us arriving which set the mood for the meal. Delicious stone baked pizzas and Italian pastas were the main choice on the menu and the service was once again fantastic.
Over the course of the weekend, we also lunched in the main brasserie, tucked into a somewhat hungover breakfast and enjoyed an amazing prosecco afternoon tea in the beautiful Victorian Winter Garden; the setting couldn't have been better, with stunning views over the grounds of the hotel.

The hotel offers standardised activity packages, however my hens had other things in mind! The hotel was more than happy to change things and create something completely bespoke for us.
I really liked the variety on offer – the fact we could go quad biking and then have a civilized afternoon tea was great. It meant family members could join in with the afternoon tea and didn't feel under pressure to take part in an outdoor activity. The quad biking was great fun, in spite of the very unflattering boiler suits and hair nets!
Partaking in the activity as a group just made the whole thing more fun, bringing out a little healthy competition! As a relaxing end to the weekend, we had booked into the Victorian Spa, the perfect excuse for some much needed pampering time after all the Prosecco drinking!
TO BOOK YOUR HEN WEEKEND AT CRIEFF HYDRO, PERTHSHIRE, CLICK HERE FOR MORE INFORMATION