7 top tips to sell on eBay like a pro + make money for your wedding budget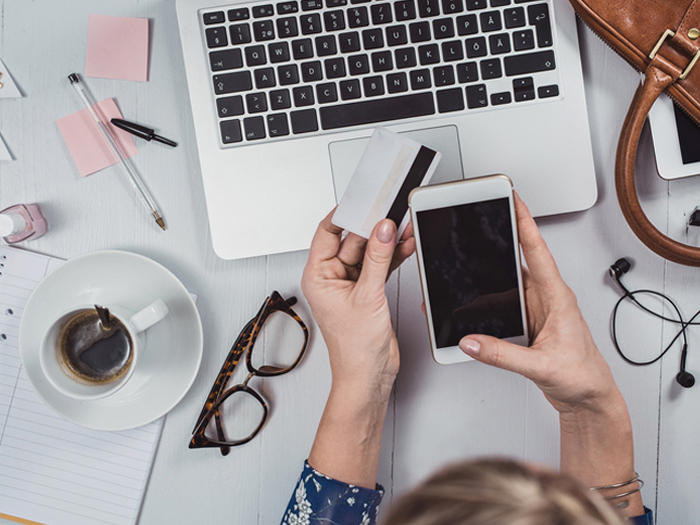 Looking for ways to make some extra cash for your wedding budget? You're going to want to read this.
Let's be honest: who doesn't want a little more money for their big day?
That's where the new advice from eBay.co.uk comes in to help give your wedding funds a little boost, with the website revealing their top selling tips to help newly engaged Brits.
Data from eBay.co.uk taken in the last month* has shown that selling an old iPhone could bring in an average of £132, a DVD player for £32, and a blender for £36. By selling all three of these items on eBay, savvy sellers could make a total of £200 – the average cost of a wedding cake in the UK.
Even after the wedding day, cash strapped newlyweds can help fund their honeymoon, by letting go of those one-off items used for the big day.
A silver candlestick can be sold for an average price of £15, a glass vase used for those table centre pieces for £20 and, though it may be hard to let go of, a tiara  can sell for £25 – altogether earning you a romantic wining and dining evening for two.
So, for brides and grooms wanting to sell like pros, eBay.co.uk has put together the following top tips:
1. Key words are key
Take the time to get your keywords right and bidders will come, so put your tiara on and think like a bride. When buyers search, eBay automatically filters the listing titles, so it's crucial to write your listing in language your customers would use and the terminology they search for – especially brand and product names.
2. Choose the right category for your product
It might sound obvious but it's very important to always choose the most specific category to sell in. If you think it should appear in more than one category, you can pay a small fee to maximise your product's visibility and likelihood of sale.
3. Opt for 10-day auctions to ensure the max number of bids
When listing an auction, you can choose whether it lasts one, three, five, seven or 10 days. The longer your item is listed, the more chance of people seeing it, so unless you need some emergency spending money for that honeymoon, pick 10 days.
4. Pictures are important
Most users will not bid on items they cannot see. For best results, take photos in natural light against a neutral background and be honest about any scratches or aesthetic damage to the item that may have incurred during the wedding chaos. Remember, a good picture often holds up a less than perfect listing.
5. Imitation is the sincerest form of flattery
Check out the best of the competition to understand the marketplace you are operating in. Consider your pricing strategy carefully following the eBay pricing recommendations and checking other eBay listings for similar product prices. Try searching on eBay for wedding shops to check out the perceived reasonable price.
6 Timing, Timing, Timing
Get the timing right. The busiest time for buyers is Sunday evenings, so schedule your listings to end around that time. Avoid times when most people will be busy, such as weekday mornings, or any big events such as sports matches or TV finales.
7. Postage costs
Consider the impact of postage costs in advance.. Use the eBay postage estimator service to check your pricing – you don't want to be out of pocket having to cover excess postage once the product has sold.
It's also going to get much easier to sell on eBay as, from the 3rd of March 2019, the online marketplace will introduce 'Free to List' for consumer sellers, making it easier to make extra money when selling through eBay.co.uk.
Paying for listings will now be a thing of the past for consumer sellers, who'll be able to list their items for free, which you can get all the info on here.
Brb, just digging out anything and everything we can sell…
WANT MORE MONEY SAVING TIPS FOR YOUR BIG DAY?
"Things I wish I'd known when planning my big day…"
Who better to ask for wedding planning advice than a newlywed? We asked six brides to share their wedded words of wisdom and what they wish they'd known…
"That the time goes so quickly!"
"I wish I had known that the last hour of getting ready just disappears. Although you plan all the hair and make-up to be done in plenty of time, for some reason that last hour becomes manic and all of a sudden everybody needs to be dressed and ready to go! I wish I had taken that last hour to appreciate the moment and watch my gorgeous son, nieces and nephews get ready and be part of all their excitement."
"We wish we'd had our wedding filmed"
"We both wish we had known how frustrating it would be not to have a video of at least our speeches! We decided not to hire a videographer as we both had the fear about someone following us around all day with a big light and camera and we felt this might spoil our day. In hindsight, we wish we had known it didn't have to be this way."
"How long it would take to find a venue!"
"How difficult it would be to find a venue that catered for a small, intimate wedding ceremony and meal during the day, but would accommodate a larger number of guests at night. It took us about seven months to decide " but luckily it ended up being the perfect venue for us!"
"Your wedding dress shouldn't wear you"
"That finding a wedding dress is harder than you first think. I expected it to be easy and thought I knew what I wanted. I was focusing on the dress being so fancy that I forgot to just be me; I didn't realise the most important part of the dress is the person wearing it. The second I became more open-minded, it became so much easier. In the end it turned out perfect."
"I should have taken more time off work"
"How much time was needed to plan things. I had the option to buy extra holidays at work and only bought enough to cover an extra week at the wedding and honeymoon. I wish I'd known that weekends would be taken up with dress fittings, shows and visiting suppliers " there was very little down time."
"Finding the time to make introductions was tough!"
"How hard it is after the ceremony to speak to people and introduce people that you really want your family to meet. You really have to keep sight of those who ought to meet each other, although in the end they usually manage to introduce themselves to each other anyway!"
The Scottish Wedding Census reveals the true cost of a Scottish wedding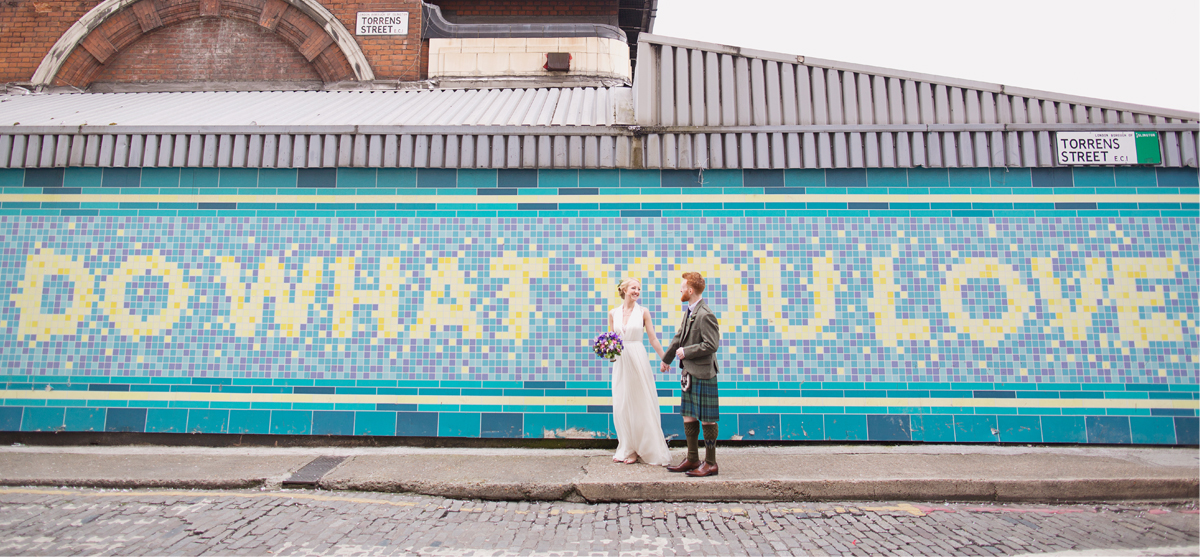 The results of The Scottish Wedding Census 2016 are in – and we're sharing the results with you!
In its third year, the Scottish Wedding Census is annually commissioned by us to give you an in-depth insight into the trends and spends of the Scottish wedding industry.
Among the results from over 1,900 bride and groom respondents, it was found the average cost of a Scottish wedding in 2015/16 came in at £29,904.
The census also found 74% of couples made a budget for their big day, with 53% managing to stick to their financial plan and 8% coming in under their set budget. Within their budget was the bride's dress, with the average Scottish bride-to-be splashing out £1,389 on her dream gown.
For the I Do's, humanist ceremonies overtook the popularity of religious ceremonies in 2016 for the first time in Scottish wedding history, reflected in the census stats with 38% humanist to 33% religious ceremonies.
Chris Phin, Head of SWD, said "I'm proud of the rigor with which the Insight team conducted this survey, and of the context and expertise my team can put around the raw data. Stats like these are always there to inform rather than to override your gut instincts, but nobody else is doing this research into the wedding market in Scotland, and I can't wait to see what companies do once armed with our full briefing on spends and trends from to-be-weds."
Carol Prest, Head of Insight and Commercial Development at DC Thomson said ""For each of the last three years, to-be-weds from all around Scotland have responded in their droves to the Scottish Wedding Census. Along with all the information on expenditure, we glean personal insights into each big day " from the desire to be married in any venue with a turret to the challenges of a bride with allergies to wool. For any wedding industry supplier this is a robust and valuable view of the market upon which to plan and respond to trends."
You can see more results from the Scottish Wedding Census in the Winter 2017 issue of Scottish Wedding Directory, on sale now (£4.95).