6 of the world's most Instagrammable honeymoon spots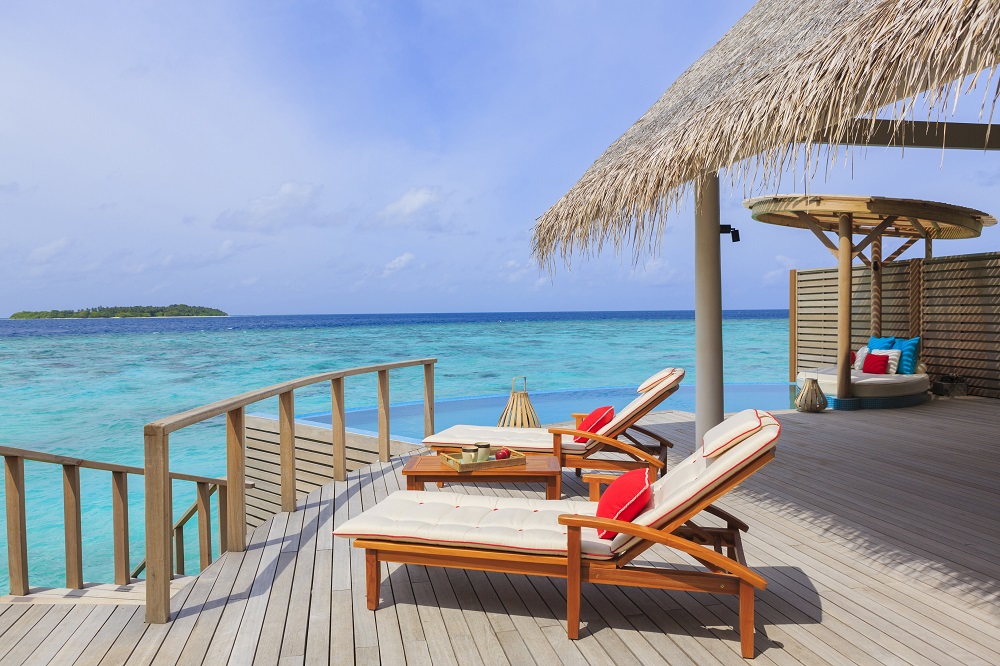 Pictured above | Milaidhoo Island, Maldives
JADE MOUNTAIN RESORT, ST LUCIA
Sat atop a lush tropical hillside overlooking the south-western Caribbean coastline, Jade Mountain Resort is the ideal perch from which to take in the breathtaking beauty of St Lucia.
The sprawling sanctuary will see you rolling from your luxurious bed to take a dip in your private infinity pool – all while drinking in a panoramic view of the Pitons and the Caribbean Sea from the specially designed floor-to-ceiling window.
Come sundown, make your way to the Celestial Terrace to sip cocktails and spot constellations – your heads will practically touch the stars.
If you fancy documenting a grand entrance for the 'gram, there's a helipad to collect you straight from the airport. Need something to sweeten the deal? Why not pick cocoa beans from the hotel's organic estate, Emerald Farm, before taking them to Jade Mountain's own chocolate laboratory.
Nightly rates at Jade Mountain's Sky Sanctuary accommodation start at £842.
KENSHO ORNOS AND PSAROU, MYKONOS
Get your swankiest swimwear at the ready: with deluxe rooms boasting private plunge pools, it's all about the poolside snaps at Kenshō Ornos and Psarou, two award-winning hotels on the cosmopolitan Greek island of Mykonos. Kenshō Ornos' whitewashed décor offers an envious backdrop for selfies, while the views of Ornos Bay will be sure to offer up some stunning scenic snaps.
Follow it up with a trip to The Cave, Ornos' luxury spa with boulder walls, a colour-lit pool, and a tropical rain bed.
If #Foodstagram is your game, head to the recently opened Kenshō Psarou which stands proudly on the edge of Psarou beach.
Mykonian chef Ippokratis Anagnostelis will provide a masterclass on modern Mediterranean cuisine, which you can follow up with scented shisha and cocktails by the pool, or a spot of people watching by the waterside – you might even catch some celebs dropping by to dock their yachts.
Nightly rates at Kenshō boutique hotels range from £273 – £3,856, based on average rates for a standard room.
MILAIDHOO ISLAND, MALDIVES
Boasting warm turquoise waters, abundant tropical greenery, soft white beaches, and a vibrant coral reef, there's no need for filters on this one. Take a trip to Milaidhoo Island in the Maldives and you'll practically have it to yourselves, as this is the island's only resort – and what a slice of paradise it is.
Tucked away in the heart of the Baa Atoll UNESCO biosphere reserve, you'll feel like you've properly escaped it all.
Make the most of the natural beauty by opting for a night of sandbank glamping under the stars.
Kicking off with a sunset dolphin cruise, you'll then spend the night as castaways on your own private beach – with a muslin-draped four-poster bed, dressing room, bathroom, four-course dinner, on-call personal butler and a private yacht anchored nearby, of course.
The starting price for a Beach Residence is £2,834/night. The new 'Sleep Under the Stars Experience' at Milaidhoo starts from £1,375/night for two.
DEPLAR FARM, ICELAND
Once a humble sheep farm, Deplar Farm has been transformed into the ultimate Icelandic wilderness retreat for honeymooners.
With its black timber cladding and grass-turfed roof, it melds into the surrounding natural landscape of the Troll Peninsula.
Inside, meanwhile, it's cosy and chic: think sheepskin, muted colours and stylish mid-century furnishings. Luxe additions come in the form of the farm's geothermal pool, sauna, steam room and spa with flotation tanks.
Whether you're sitting by the wide windows to take in the sight of 3,000ft snow-capped peaks, hitting the slopes to make the most of the Fljót Valley's higher than average snowfall, or catching a glimpse of those famous Northern Lights: Deplar Farm is sure to give you a moment you will want to share with everyone (and a few you'll want to keep to yourselves).
Activities, food, drinks, airport transfers, adventure itineraries and a full guide service are all included in the £1,800 per room start price at Deplar Farm.
TERMINAL NEIGE TOTEM, FRANCE
Not a fan of tropical beach holidays and fancy a honeymoon that'll allow you to indulge in your passion for winter sports?
With Brutalist architecture which makes the most of the Alpine views and winter sun of France, Terminal Neige Totem is nothing short of panoramic paradise.
Situated on the slopes of Flaine with easy access to the Grandes Platières cable car, you'll love skiing and snowboarding here, not least because you've got direct views of Mont Blanc.
Within the hotel you'll find Navajo-inspired interiors echoing a chic vintage 70s aesthetic. If you want to drop some culture on the timeline, head into Flaine: it's home to large outdoor sculptures from Picasso, Dubuffet, Vasarely and Pol Bury.
Or with a buzzing bar, relaxation area and outdoor jacuzzi at your disposal, you could always just eat, ski, spa, repeat.
Double rooms at Terminal Neige: Le Totem are available on a B&B basis £164 per night.
DON CESAR, FLORIDA
Is there any sight more romantic than a pink palace towering magnificently above windswept dunes? We think not.
A stone's throw from the Gulf of Mexico, Florida's Don CeSar is the height of old-world glamour, with a façade almost as iconic as those who have frequented it over the years.
A 1920s gem which once welcomed the glitz and glam of U.S presidents, stars of the silver screen, renowned authors and even some gangsters, you'll find yourself wishing the walls of this hotel could talk.
Colour co-ordinate or contrast your outfit with the hotel's gorgeous exterior while you enjoy a heated outdoor pool and jacuzzi, spa, and tropical garden for the picture perfect 'gram.
If you fancy exploring, you've got the Tampa Bay area on your doorstep, home to an array of beaches as well as theatres and museums. Or you could make the two-hour drive to Walt Disney World…
Rooms at the Don CeSar start from £200 per night.
Going on honeymoon post-Brexit deadline? Check your passport now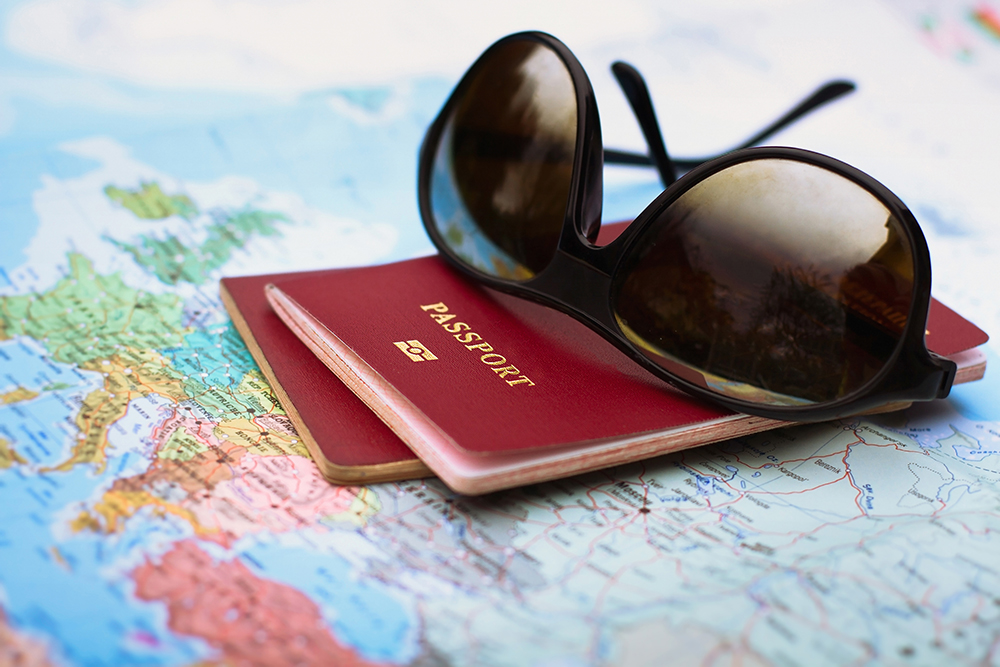 Jetting off on a European honeymoon this autumn or winter? According to new government advice, you may have to renew your passport due to the Brexit deadline.
Currently, most countries around the world require that your passport is valid for at least six months after your holiday is over.
This six-month rule generally does not apply to people from the EU who are travelling within Europe, however, which means that under normal circumstances you'd be able to visit the likes of Spain and France without worrying about adhering to it.
But this could all be set to change.
The UK Foreign Office has advised that in the event of No Deal Brexit, many EU countries could enforce the six-month rule on British holidaymakers.
This means that adults and children who intend to holiday in Europe after 31st October should prepare for all eventualities by ensuring their passport has at least six months' validity remaining.
The validity period may have to be greater if you renewed your passport early.
People who renew their passports early are generally allowed to carry up to nine months over to their new passport, but a No Deal Brexit could see these extra months being rendered invalid for any British people travelling to Schengen Area countries such as Portugal, Greece and Iceland.
According to the UK Foreign Office: "If you renewed your passport early, extra months would have been added to your new passport. Any extra months on an adult passport will not count towards the validity requirement, so some passport holders will need to have more than 6 months remaining in order to travel."
This means that some holidaymakers would have to have a minimum passport validity period of 15 months.
If you're worried your honeymoon could be affected by a No Deal Brexit, the government has created a passport checker which looks at your travel dates and passport expiry to determine if you need to renew.
What to do if you booked your honeymoon with Thomas Cook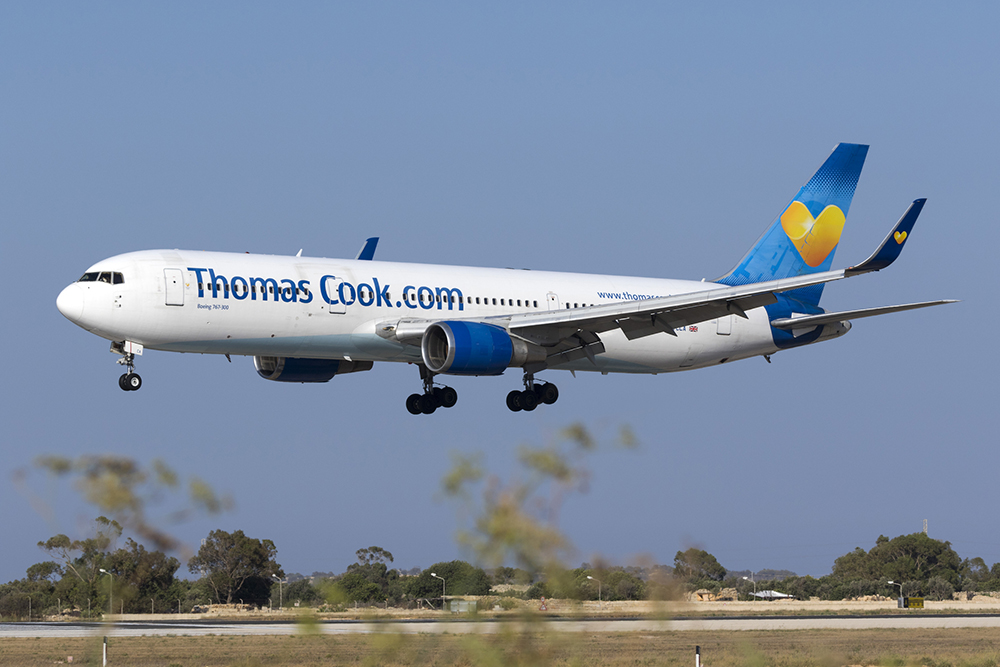 Thomas Cook, including Thomas Cook Airlines has fallen into administration, after a last-ditch attempt to save the firm failed.
All companies in the group have ceased trading leaving approximately 150,000 British holidaymakers stranded abroad.
Customers with future holiday plans will also no longer be able to use their bookings.
A special website has been set up to advise all customers.
SO WHAT HAPPENS IF YOUR HONEYMOON IS BOOKED WITH THOMAS COOK?
If you are already abroad
The Government and the Civil Aviation Authority are now working together to repatriate all passengers due to fly back to the UK with Thomas Cook between 23rd September and 6 October 2019.
This will be on a CAA-operated flight or an existing flight with another airline.
All information you need to get back is available at thomascook.caa.co.uk/
New flights to return to the UK are only being operated until 6 October and after that date you will have to make your own travel arrangements.
The website also advises passengers will have to book their own return flights from a small number of locations.
If your honeymoon is booked for a future date
Any customers with future holidays and flights booked with Thomas Cook are cancelled and the Civil Aviation Authority's repatriation programme will not include outbound flights from the UK.
If your Thomas Cook flights are ATOL protected by Thomas Cook or any company in the Thomas Cook Group you should make a claim for a refund via the ATOL scheme.
If it is not ATOL protected, your flights are now cancelled and you are not entitled to make a claim via ATOL but you may be able to claim from your travel insurer or credit card issuer or bank.
However, if you booked an ATOL-protected honeymoon with Thomas Cook but your flights are with a different airline your flights may still be available but your accommodation and transfers may not me.
SWD Visits: Destination wedding venue The Phoenicia, Malta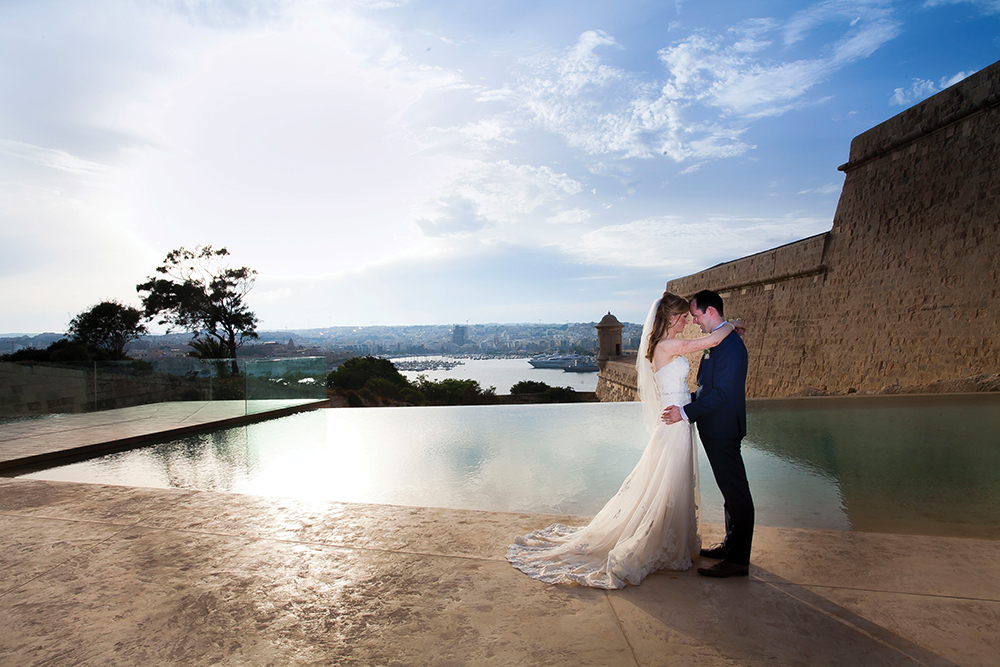 In my mind, posh hotels tend to fall into two camps: the super formal ones where you find yourself permanently speaking in your phone voice, and the equally as stylish but far friendlier ones that quickly become your dream home-from-home.
The Phoenicia, Malta, belongs firmly in the latter category, I'm pleased to say.
Throughout, the vibe is luxurious but relaxed, thanks to a restoration in 2017; the resulting décor is fresh and modern with a distinctive Mediterranean feel in the tiled floors and coral and blue accents.
Plus, the 136 luxury bedrooms and suites boast the comfiest hotel beds I've ever slept in; honestly, I talk about it all weekend during my stay and continue to fantasise about the fluffy, cloudlike pillows every night for a week once back home.
Food, glorious food
The different restaurants and bars to suit every mood also instantly make you feel at ease at The Phoenicia. The bright and airy Palm Court Lounge becomes my favourite place for a wee coffee (or who am I kidding, a prosecco or two), whilst the cosy Club Bar is perfect for a post-dinner cocktail.
I eat at the informal Café Phoenicia on my first day; think pizza, burgers, and amazing cake slices the size of your face.
There's also the Phoenix restaurant where breakfast is served daily. We book in here for brunch on the Saturday and I eat three courses (yes, three) accompanied by a mimosa, which the waiting staff very helpfully keep topped up throughout.
This, I quickly learn, is a characteristic of Maltese hospitality – you're fed and offered drinks at every turn, something I'm totally on board with.
Weddings at The Phoenicia
Copious amounts of food and drink are also a huge part of Maltese weddings, so you'll have plenty of chance to indulge if you choose The Phoenicia as your venue.
We're treated to a sample wedding menu at the Phoenix on the Saturday night and it's delicious! I opt for the burrata starter and the chicken main both washed down with some lovely local wine!
Food aside, The Phoenicia offers lots of flexibility to create your dream wedding. It has spaces to suit intimate weddings of 10 but with traditional Maltese wedding celebrations running on the large side (it's common here to invite everyone, from the postman to your parents' neighbours), they can also cater to groups of up to 300.
Malta has over 300 churches but there are lots of venues and options for getting married within the hotel. Indoors, there's the elegant Green Lounges, the stunning Grand Ballroom (a seriously impressive room that once hosted Queen Elizabeth II), and the more intimate Maryanski Porch with large doors overlooking the gardens and a patio area.
The Phoenicia's 7.5 acres of flower-filled gardens and grounds offer stunning views of the sea and bastion walls, creating the perfect backdrop for a fairytale-esque wedding. There's a long path through the gardens, which is basically the prettiest aisle I've ever seen, ending in picturesque ceremony spot the Gazebo (Place of Arms).
It's near the striking Bastion Pool, one of my favourite parts of the whole hotel, which can be used for larger drink receptions – the views are just breathtaking! The Rotunda, with an Art Deco water fountain in the centre and hedges already complete with atmospheric fairylights, is another popular option for weddings.
All in all, I'm blown away by the choices available and the hotel's passionate, knowledgeable wedding team who show me around; chatting to them makes it obvious why Phoenicia weddings are so iconic amongst locals.
Plus, it's far more affordable than you'd think, with a complete wedding package for 30 (including everything from registration fees and flower arrangements to a three-course meal) available from just €8,500.
Exploring Malta
Whilst The Phoenicia will make sure the wedding part of your trip runs flawlessly, Malta itself will easily keep you occupied the rest of the time.
I love the hotel's location just minutes from Valletta's city gates where we find plenty of bars, restaurants (Noni is divine and definitely worth a visit) and sightseeing, like the truly spectacular St John's Co-Cathedral.
I'd recommend taking a walking tour to learn more about the city's fascinating history (the Phoenicia should be able to help you organise one), whilst a boat harbour tour is a great way to see the historic city from a different angle.
We also explore the nearby Mdina, an ancient walled city with the cutest balconies and coffee shops, and although we sadly run out of time to visit Gozo, it's definitely on my hit list for my next Malta visit.
Valetta is an ideal base for exploring the rest of the island, and with plenty of taxis and a famously good bus system (we get one to Mdina and it's super easy, quick and budget-friendly) you'll have no trouble getting around – if you can manage to tear yourself away from relaxing in The Phoenicia during your stay, that is.
Definitely stay for long enough to make the most of it all and enjoy a little minimoon before heading home as newlyweds!
Rates for an Executive Balcony Room at The Phoenicia start from €250. A complete wedding package for 30 people is available from €8,500.
Find out more about The Phoenicia Malta destination weddings:
e. weddings@phoeniciamalta.com
t. +356 2291 1061.
SWD Visits… picture-perfect Paphos, Cyprus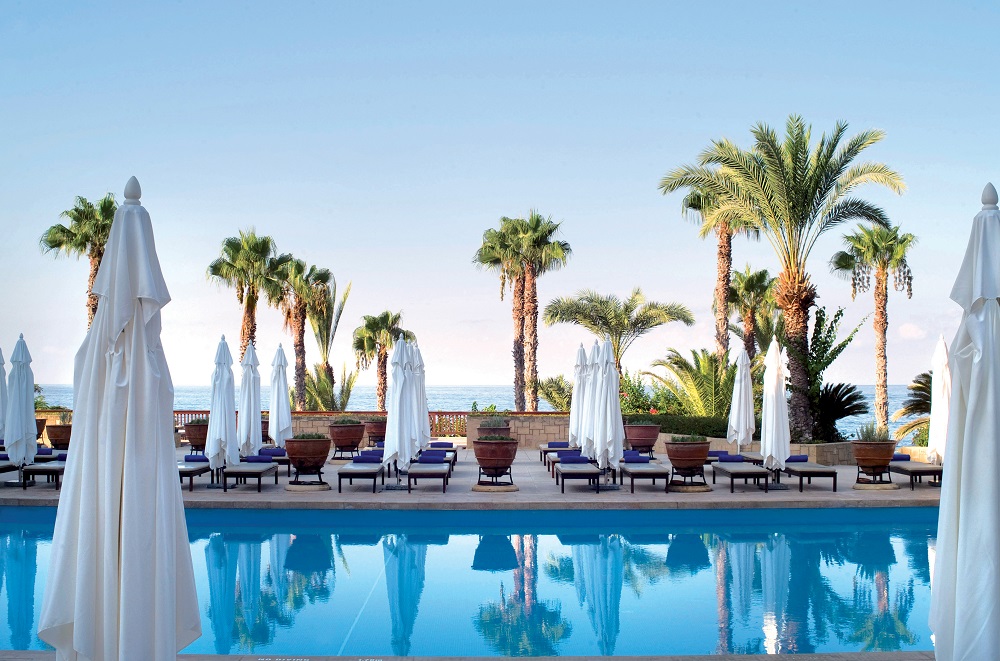 IMAGE | Relax by one of the pools at beautiful Annabelle Hotel, Paphos
Ever since the Greek goddess of love, Aphrodite, rose from the waves surrounding Paphos, Cyprus has been dubbed the island of love, enticing honeymooners to flock here for a romantic getaway.
As I slide open my patio doors on my first morning in Paphos to be greeted by a pink sorbet sunrise across the beach, it's clear that the island lives up to that reputation.
LOVER'S RETREAT
I'm staying in Trip Advisor's number four-rated hotel in Paphos, five-star Annabelle (as a TA addict, I'm all about that top five).
It's been welcoming guests for 30 years and recently had a €11million upgrade, which saw the addition of a rooftop pool, bar and restaurant, wellness centre and suites offering unrivalled views of the Mediterranean.
The location of my room, a luxurious garden studio suite, is why I'm afforded such beautiful sunrise views. On the lowest level of the hotel, it has a small terrace with a whirlpool jacuzzi, classical Greek décor, and a working fireplace for those chillier months. I could quite happily base myself here for a couple of weeks, or longer.
The hotel itself is a beautiful oasis; every corner turned reveals a snaking pool, cascading waterfall, or a shady hideaway sheltered by lofty palm trees.
Cool, smooth white walls are broken up by colourful fabrics, artwork and wooden furnishings for a traditional – but not stuffy – Cypriot vibe.
SEE THE SIGHTS
If you can tear yourself from the blue and white stripes of your sunlounger, it's worthwhile venturing out to explore.
It's only right that honeymooners take a trip to the birthplace of Aphrodite; giant rock formations which, according to mythology, have magical powers.
Swim around the rock three times and you'll be granted eternal youth and beauty. As a non-swimmer, I stand on the shore, wishing I'd brought my armbands.
At the Archaelogical Park of Kato Pafos, a UNESCO World Heritage site, you'll find uncovered mosaics depicting scenes from Greek mythology.
These were once in the houses of the four Roman noblemen, Dionysos, Theseus, Aion and Orpheus.
If sightseeing and historic sites aren't quite what you're after, then a trip to Vasilikon Winery might be more your glass of vino.
Cypriot wines are beautiful, and my favourite that I tried on the trip, a dry white, was produced at that very winery.
I was lucky that my visit to Paphos coincided with the Grand Carnival Parade. It's such good fun with a real party atmosphere!
At the end of a long day of exploration, you'll be desperate for some chill time. Why not treat yourself to some R&R back at Annabelle?
The stylish Ouranos Wellbeing Spa offers lots of treatments bespoke to the resort, like the Cypriot Citrus Body Ritual, combining massage with exfoliation – perfect to maintain that tan.
CHEF'S TABLE
Food will be a big part of your honeymoon in Cyprus, as it should be. The Cypriots take their food very seriously, with the cuisine closest to Greek gastronomy.
It's worth taking a trip by bus or taxi to Koutourou Ouzeri, a beautifully unique restaurant in the old upper town of Paphos, next to the renovated town square.
The restaurant is filled with a mish-mash of interesting memorabilia – old typewriters and vintage punchbowls, classic Coca-Cola bottles and miscellaneous antiques – but the food is a little less fussy: village salad with feta and tomatoes, freshly baked bread buns, baked carrots with yoghurt and coriander, pork loin with mustard; and the rather revelatory halloumi baked with honey.
Pair delicious mezze with beautiful local wines, and you'll find yourself whiling away hours just talking, eating and drinking.
For those days when you'd rather just stay put, you'll find yourself spoilt for choice at Annabelle.
The resort has an abundance of restaurants and bars, both inside and out, my favourite of which was the beachfront tavern Mediterraneo.
Homemade dishes with locally sourced produce take pride of place on the menu, and the extensive cocktail menu means that you'll simply have to sample a few.
I sipped a mojito and enjoyed a delicious Karvuna salad (grill-seared veggies with leaves, croutons, olives, lashings of olive oil and spiced halloumi – the salad of my dreams, actually) one afternoon, listening to the waves lapping the shore
Cyprus really does have it all: delicious food, amazing wine, stunning hotels, beautiful beaches and cultural points of interest.
It's the ideal place to leave the stress of wedding planning behind and reminisce about your amazing day, cocktail in hand.
NEED TO KNOW
Flights to Paphos are available from Glasgow International and Edinburgh airport from TUI, Jet2.com, Ryanair and Easyjet from £116pp return, based on seven days.
Rates at Annabelle start from €131 per night, B&B based on two adults sharing.
For more information, visit the Deputy Ministry of Tourism for Cyprus.
Travel guide: How to have the perfect foodie honeymoon in the Basque Country, Spain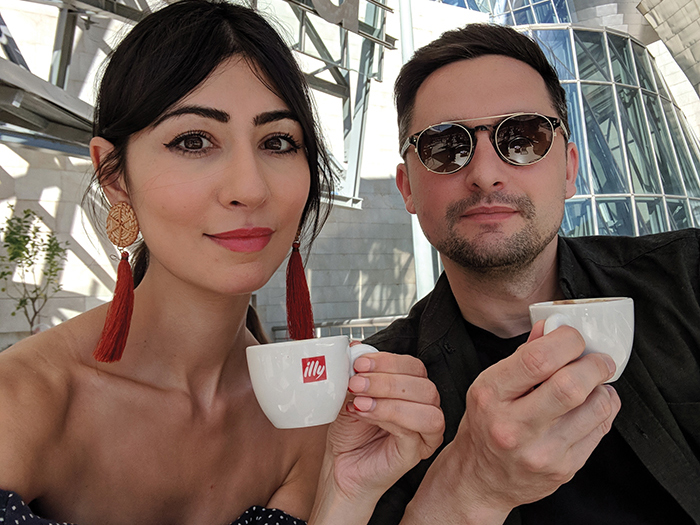 It was our stomachs that guided my other half and I towards a holiday in the Basque Country.
This region in northern Spain is a foodie hotspot, and after watching a few of Anthony Bourdain's documentaries in which he mainlines pintxos (small tapas dishes, essentially) and rhapsodises about the seafood, we were hungry to visit. Plus, two of our friends had recently honeymooned there – so, in the name of research, we booked our flights.
HOW TO HONEYMOON IN BILBAO
The first stop in our adventure was Bilbao, the capital of Basque Country and the easiest place to get to from Scotland (there's a direct Easyjet flight from Bilbao to Edinburgh). The airport, designed by Santiago Calatrava, looks like a bird in flight, all swooping angles with a white marble interior. It's known locally as 'la paloma' (the dove), and makes a fitting introduction to a city that celebrates contemporary design.
A perfect day in Bilbao begins with a visit to La Ribera, a bustling food market beside the river estuary. Locals shop here for produce but they also gather for a gossip, a coffee and a few pintxos from the stalls lining the market.
We skipped breakfast at the hotel and ate here instead. Brunch is served between Wednesday and Friday for 18 euros a head (I'd advise you book in advance) and it's a proper feast comprising eggs, smoked salmon, fruit, homemade yogurt, a chocolate dessert and a mimosa.
If you're more in the mood for picky bits, the pintxos are your best bet: one morning we had salt cod croquettes, Iberico ham and quail's egg atop crusty bread, salty padron peppers, and smoked potato beneath a layer of anchovies. All delicious, and at a couple of euros each, we were able to eat well for under a tenner.
Half an hour's stroll away is the Guggenheim Museum Bilbao, one of the most striking buildings I've ever seen. We walked around its metal-clad exterior in awe, stopping along the way to admire the sculptures outside (including Jeff Koons' Puppy, a 40-foot-high West Highland terrier carpeted in flowering plants – such a good boy).
Inside, there were enough art exhibitions to occupy us for a few hours, as well as Nerua, a Michelin-starred restaurant.
We spent three days in Bilbao, which is the perfect length of time to see the best of what it has to offer at a leisurely pace.
Other highlights included a ride up the Artxanda Funicular to the top of the Artxanda mountain for a birds-eye view of the city, and a visit to Azkuna Zentroa, a culture and leisure centre in the heart of the city which was designed by Philippe Starck and has a rooftop pool.
Food-wise, we didn't have a single disappointing meal.
My stand-outs were Amaren for melt-in-your-mouth steaks; the ceviche in Peruvian-influenced Dando La Brasa; and Dabuten Sin Gluten for its array of tasty gluten-free pintxos and beer (it was such a thrill to be able to eat absolutely everything on the menu). Insta-friendly Pershïc (pictured below), in the hip Abando district, was our favourite under-the-radar hangout for cocktails.
HOW TO HONEYMOON IN SAN SEBASTIÁN
From Bilbao, we hired a car and drove an hour east to the seaside city of San Sebastián.
Unlike Bilbao, which is quite industrial in places, San Sebastián is postcard-pretty with two golden beaches, palm-tree-lined promenades and a tangle of narrow cobbled streets. Belle Époque architecture makes it feel a bit like Paris in places, though scaled-down and with more of a relaxed, beachy vibe.
It's also one of the cities in the world with the highest number of Michelin-starred restaurants per capita, which meant we could pick up our gluttonous journey where we left off.
And we really went for it. It's mandatory to go on a pintxos crawl here, which is like a pub crawl except the primary goal is to sample the best pintxos in each bar or restaurant you visit (we called it a grub crawl).
Each pintxos place has a spread of dishes on its counter, but most have one stand-out dish they're renowned for, and it's your aim to find out what that is – and then devour it. I can obviously give you a few pointers, though.
For cheesecake, you go to La Viña (below), where the shelves heave with tins of the freshly baked dessert, creamy, springy and golden brown. Bar Nestor serves only steak, tomatoes and peppers, and is the master of all three. Ganbara has a plate of garlic-sautéed mushrooms crowned by an egg yolk, which I'd include in my death row meal. Bar Azkena's Spanish tortilla, layered with buttery caramelised onions, is the best I've ever eaten. Since returning home, I've considered buying a plane ticket purely to go back and eat the El Pastor pork tacos at Topa Sukalderia.
There are of course other things to do in San Sebastián than eat: go to the beach to bronze your now-rounder belly; hike up Monte Urgull for gorgeous views across La Concha Bay; take a peek inside the neo-Gothic La Catedral del Buen Pastor.
But for me, life's greatest pleasure is visiting somewhere new and finding the best local food to enjoy over several sprawling hours with my favourite person in the world. If that's your idea of heaven too, then this is where you should honeymoon.
WHERE TO STAY IN BILBAO
We stayed in the four-star Hotel Gran Bilbao. It's centrally located (about a 15-minute walk from the centre) with friendly, accommodating staff and the design-led rooms are very spacious. Nice touches included a coffee machine in the room and free bottled water. We paid around £100 a night, which was really reasonable for the standard.
WHERE TO STAY IN SAN SEBASTIÁN
For our trip to San Sebastián, we stayed slightly outside the town in Arima Hotel, an eco-friendly accommodation option with a focus on environmental sustainability. Think Scandinavian-inspired décor, pilates classes and a decent restaurant using local produce. We had a hire car to get in and out of town but if that's not an option, don't worry, as there's a bus stop right outside the hotel with a regular service into the town centre (the journey is about 15 minutes). It cost around £80 a night.
Can you have a high-end hen do in San Antonio, Ibiza?
Digital editor Steph Telfer scouts out San Antonio in Ibiza in the name of research for her own 2020 hen do. 
Digital editor Steph (right) with chief BM Letitia
I've been visiting Ibiza on holiday almost every year for 14 years, so I always knew that when the time came, I'd plan my hen weekend there.
I'll be the first to admit that some of the hotels and apartments that I've frequented over those years have been less than luxurious and, now that I'm older, quality matters that bit more.
My bestie and chief bridesmaid Letitia and I decided to take a few days away to see if you really can have a luxury hen do on a budget in San Antonio.
YOUR ISLAND HQ
If you're looking for the ultimate in Balearic luxe then you'll find all that and more at Las Mimosas Ibiza, a four-star boutique hotel in San Antonio Bay.
Close enough to the action but far enough away to ensure relaxation, this hotel is recently refurbished and has 17 beautiful rooms, a fantastic Italian-inspired restaurant, a pool with plenty of super-comfy beds and a small spa.
The rooms at Las Mimosas Ibiza are spacious and gorgeous 
I'd thoroughly recommend working your way through the wee but perfectly formed cocktail menu – the drinks are beautifully made and garnished with flowers; Insta-perfect, actually – while relaxing in one of the poolside cabanas.
Balearic bliss at its best.
Sun, chilled out beats, cocktails. Is this heaven or what? 
MIX IT UP
I normally like to start an Ibizan night out quite late, but if your hen do is a group of all ages then maybe think about heading out earlier and enjoying a mixology hen party class at Savannah on sunset strip.
Café Mambo's neighbouring restaurant offers group cocktail making classes for two hours from 4pm until 6pm. For €40 per person, you'll learn to make three different cocktails, and take home a recipe sheet so you can recreate your experience.
Frozen Pornstar Martini! 
Our mixologist Barbara was lovely and knew her stuff; we sampled a lot of cocktails!
When the time comes to move on, and you're ready to let your hair down, grab a drink or two in Highlander Scottish Pub at the top of the west end. You can even book an area out for your hens. Message via Facebook for more information.
WATCH THE SUNSET
We decided to book a table at Café Mambo to watch the world-famous sunset; it's the perfect place to start off your evening. You'll be surprised how reasonably priced (and delicious) the food is.
Try the seared salmon in teriyaki sauce and the delicious Iberian pork, with a jug of cava sangria to sip as the sun goes down.
Digital ed Steph (front right) enjoying the sunset with bestie Letitia and friend Alexandra
The sunset in Ibiza needs to be seen to be believed
Ask for a seafront or regular terrace table if you want the best views, and keep an eye on their Facebook page to find out who'll be DJing on your visit.
Why not get out on the open sea and enjoy the sunset there?
Sunset Boats Ibiza charters stylish luxury boats for up to 10 people, which can drop you off at Cafe Mambo after the sunset.
AFTER SUNDOWN 
End the night at Pacha; the longest-established club night Flower Power is on every Wednesday, and combines 60s, 70s, 80s and 90s tunes with special sets from international DJs.
A good choice for a hen celebration, this night will appeal to everyone – even your mum or gran!
Forget 18-30; you can totally have a classy, high-end hen in San Antonio. And I plan on doing just that next year…
N E E D  T O  K N O W
Fly to Ibiza from Glasgow or Edinburgh with Jet2 from £51 one way.
Stay in a suite at Las Mimosas for up to three people from £144 per night, with breakfast and spa access available to add on. Visit lasmimosaibiza.com for more information and to book.
Book your cocktail class at Savannah by emailing info@savannahibiza.com.
Reserve a table at Café Mambo by visiting their website, cafemamboibiza.com. Minimum table spend applies.
Victoria's Secret Swim collection has re-launched and it's now available in the UK!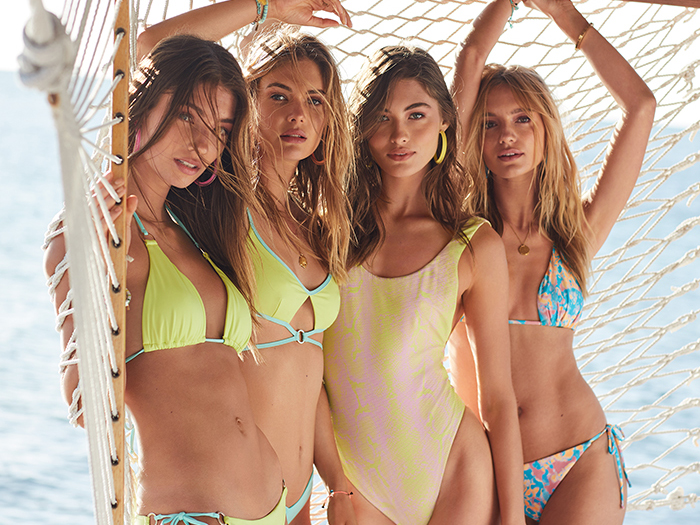 Exciting news for Victoria's Secret fans as the iconic brand have re-launched their swimwear collection – and it's available in the UK!
Due to high demand the Victoria's Secret Swim collection makes its eagerly awaited return alongside an assortment of the world's best swimwear brands, including Seafolly, Banana Moon, Lascana and La Blanca.
The Swim range offers must-have patterns, colours and styles, all perfect to pack for your honeymoon.
Styles include high-waist bikinis, Brazilian-cut legs and asymmetric shapes, plus classics that Victoria's Secret Swim is known for.
The Swim campaign features Supermodels Sara Sampaio, Jasmine Tookes, Romee Strijd, Grace Elizabeth, Lorena Rae, Aiden Curtiss, Megan Williams and Maya Stepper and you can shop the Victoria's Secret Swim collection range exclusively online.
Here's our fave pieces from the collection…
Honeymoon inspiration from real Scottish couples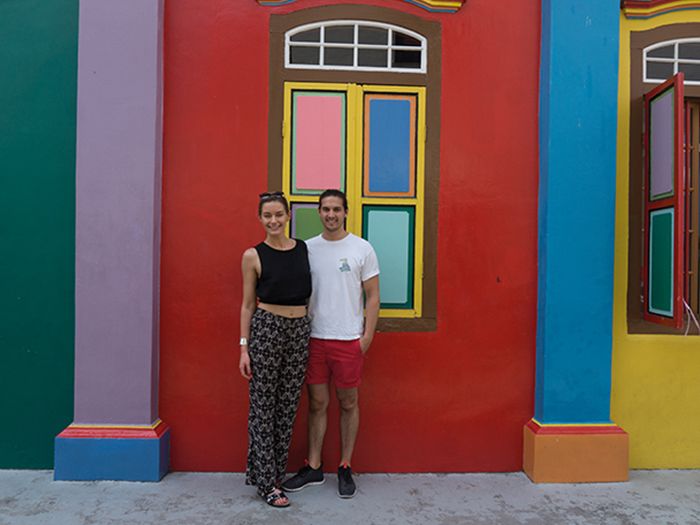 From road trips to exotic getaways, we spoke to three couples about how they chose their dream honeymoon destination…
California, here we come!
Mel and Nicki hired a car and cruised along the west coast of America…
"We both love America and always wanted to do a road trip, so we chose California. It has sun, sea, mountains, cities, deserts and many national parks," explains Mel.
The couple rented a soft-top car and planned a route that would allow for stops in San Francisco, Big Sur, Laguna Beach, LA, Las Vegas, Death Valley and Yosemite National Park.
"One of the most extraordinary moments was hiking up Yosemite Falls and sitting on a ledge halfway up to have a picnic. The falls produced the most amazing rainbow in front of us." Other highlights included kite surfing at Laguna Beach and Nicki catching a fish during her first time fishing.
"We booked our flights on British Airways when they had their winter sale, so we got these at a very good rate, and I also used a lot of Avios points to pay towards the flights," says Mel. "Use lots of online resources to find out what other people have experienced; it gives you a sense of what you would like and how to plan it all."
THE LOWDOWN
Honeymoon duration: 16 days
Approximate cost: £4,000
Spending money: £3,000
Top tip:
"Try to arrange your car hire away from the airport as there is an extra charge added to rent cars from airports. If you book at a rental centre within a city, the rates are significantly lower."
Having a Bali!
The Indonesian island of Bali made the perfect honeymoon escape for Hayley and Zack…
After they got married in Portugal last summer, Scottish models Hayley and Zack went on a minimoon to Lisbon – but they had even bigger plans for the months ahead. "We had a second wedding ceremony in Singapore for Zack's side of the family who couldn't travel to our Portugal wedding," says Hayley. "It was the perfect opportunity to travel on to Bali for our honeymoon."
The couple split their honeymoon into two parts. "The first half was in Ubud, which is quite secluded. We had a private villa at Tejaprana Resort & Spa with a private pool so that time was really just about the two of us and gave us a proper chance to relax together. I loved how peaceful it was," says Hayley.
The second half of their holiday was a little livelier. "We moved to a gorgeous hotel in Seminyak which had more of a party vibe. It meant that we didn't get bored and got to experience the different sides to Bali."
THE LOWDOWN
Honeymoon duration: 10 days
Approximate cost (including spending money): £3,000
Top tip:
"We didn't do all-inclusive and it's so easy to get overexcited and charge everything to the room. We tried to keep track of what we charging so there were no horrible surprises at check-out!"
Down in Mexico
Following a familymoon, Tina and Paul enjoyed a laid-back break in Mexico…
With busy lives and two little girls, Tina and Paul decided a relaxing week away together was just what they needed post-wedding. They had a familymoon in Dubai first of all, then made plans for a more chilled-out second honeymoon. "We wanted some downtime, just the two of us," explains the bride.
The couple enlisted the help of Angela Taylor, Travel Counsellor to book their break to the luxurious Finest Playa Mujeres in Mexico. "Angela managed to get us upgraded to a two-storey town house with private roof terrace and plunge pool. It made it so special," smiles Tina.
THE LOWDOWN
Honeymoon duration: 7 days cost: £3,200 (Angela bagged them a £400 discount!)
Spending money required: None
Top tip:
"Discuss what is important to each of you from a holiday. Is it luxurious surroundings, relaxation, culture, adventure, beach or city break? Then take it from there."
---
Travel guide: How to honeymoon in the Seychelles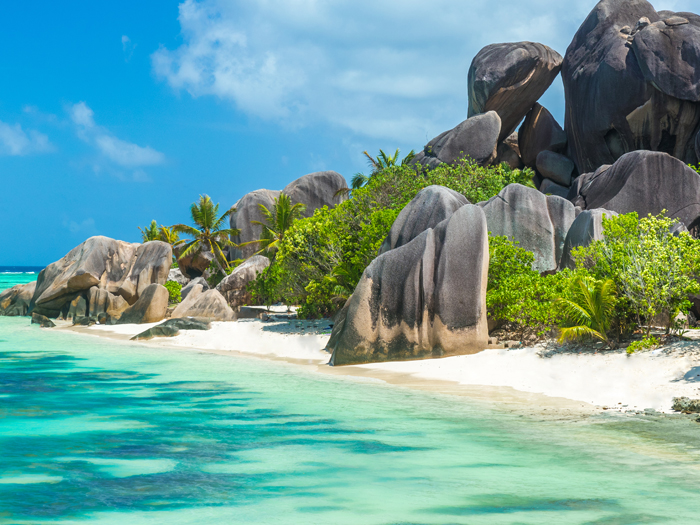 When I was little, I would spend hours poring over the catalogues my mum brought home from the travel agent. I remember looking at pictures of white-sand beaches with sparkling cerulean water and thinking they couldn't possibly be real, because my only reference point for a beach was in Ayr.
Fast-forward two decades and I'm standing barefoot on Anse Lazio, a beach far more beautiful than any I've ever seen. It's located on Praslin, the second largest island in the Seychelles.
Even though I can literally see the waves of the Indian Ocean lap against the powdery sand and hear the gentle swish-swish of the palm trees behind me, I still can't quite believe this place genuinely exists.
This happy incredulity becomes familiar throughout my stay in the Seychelles, an archipelago of islands off the east coast of Africa. Every beach I visit is more idyllic than the last, every road I travel takes me through lush tropical forests, every island feels somehow undiscovered.
I can immediately see why this was the honeymoon destination of choice for the likes of Kate and Wills and the Clooneys.
WHERE TO HONEYMOON IN THE SEYCHELLES
There are 115 islands in the Seychelles, but most A-listers honeymoon on the privately owned North Island or Fregate Private Island. If you've not got a Hollywood budget, however, you'll find a very worthy contender in Raffles Seychelles.
A stone's throw from Anse Lazio, this sprawling resort is all about the luxurious touches. It has a helipad, a prosecco station at breakfast, two upmarket restaurants and a network of secluded villas built into its hillside location.
My garden-view pool villa is hands down the fanciest place I've ever stayed, with a coffee machine, walk-in wardrobe, his-and-hers sinks and an outdoor rain shower.
But the best part? My double doors open out onto a private outdoor pavilion containing my very own ice-cold plunge pool – a necessity on an island that enjoys year-round temperatures of between 24 and 31 degrees celcius.
Because of the size of the resort, guests are shuttled around by golf buggy. I don't think I've ever had a more decadent moment in my life than when I call reception and say, "Hello? Yes, I need a buggy to the spa."
My spa treatment takes place in an individual spa pavilion; a restful wooden hut that overlooks the beachfront. I smile as I settle into an hour-long massage and realise that the sound of the waves and chirping birds is not coming from a CD but from my gorgeous surroundings.
WHAT TO DO IN PRASLIN, THE SEYCHELLES
I'm reluctant to leave Raffles to explore the rest of Praslin, but I'm so glad I do.
I visit Vallée de Mai Nature Reserve, an ancient palm forest and UNESCO World Heritage Site which is one of only two places in the world where you'll find indigenous coco de mer palm trees. I could easily spend hours listening to my guide Sean talk about the fascinating history of the forest and Seychellois culture as we stroll beneath the dense canopy of trees.
Later, I take the ferry to La Digue, an island that bursts with colour. A rainbow of boats are docked at the jetty on the most startling turquoise water, and when I visit L'Union Estate, a coconut and vanilla plantation, it looks like someone has turned the saturation up on the hundreds of coconut palm trees that grow on the estate, so green are their leaves.
There's plenty to see at this estate, from a traditional coconut oil mill that's still in operation to this day to a towering boulder under which giant tortoises slumber.
You'll also find the entrance to Anse Source d'Argent, a spectacular beach said to be one of the best in the world. I wade through the clear ocean, warm as bathwater, then find a secluded cove to sunbathe in amid sloping granite rocks.
WHAT TO DO IN MAHÉ, THE SEYCHELLES
When you fly to the Seychelles you land on Mahé, the largest island, which is well worth spending time in either at the start or end of your trip.
It's here that I have my most memorable meal, at Le Jardin Du Roi Spice Garden. Reached by a winding mountain road, this restaurant has panoramic views of the island's verdant vegetation and is surrounded by gardens in which the ingredients used in the kitchen grow. I spy herbs, spices, lemons the size of my head and tall sugar canes.
For lunch I eat spiced silver snapper laced with fiery chillies, shredded apple salad and coconut milk curry, washed down with a zesty mojito. Everything is fresh and simple yet singing with flavour.
I stay at the AVANI Seychelles Barbarons Resort & Spa and adore on-site restaurant Tamarind, where I gorge on smoked fish salad and sample the new love of my life, Takamaka Coconut Rum, which is distilled on the island. You can actually visit the distillery and sample all the different rum flavours, which will definitely be on my to-do list next time.
My favourite honeymoon hotel on Mahé is The H Resort Beau Vallon Beach. This five-star hotel is contemporary in design with a spa, gym and range of accommodation to suit different budgets. I stay in a stunning garden junior suite (think floaty white drapes around the bed, a free-standing bathtub and my own seating area outside), but there are also beach villas that each have a pool where you can order a floating breakfast.
One of the biggest draws of The H Resort is its location – I can walk out the door of my suite and be lying on the pristine sand of Beau Vallon Beach within five minutes.
I witness the most incredible sunset I've ever seen here. The sky is streaked orange, then pink, then red, and couples stand hand-in-hand in the ocean, silhouetted against the sun as it dips below the horizon. I couldn't have asked for a more perfect ending to my trip.
HOW TO GET TO THE SEYCHELLES FROM SCOTLAND
You can't fly direct to the Seychelles from Scotland, but you can fly to London Heathrow then go directly there with British Airways to Mahe.
A villa at Raffles Seychelles, including breakfast, costs from £870 per night. A double room with breakfast at AVANI Seychelles Barbarons Resort & Spa costs from £290/night. A junior suite with breakfast at H Resort Beau Vallon Beach costs from £500/night (hresortseychelles.com/services/more-for-less).