12 ways to de-stress from wedding planning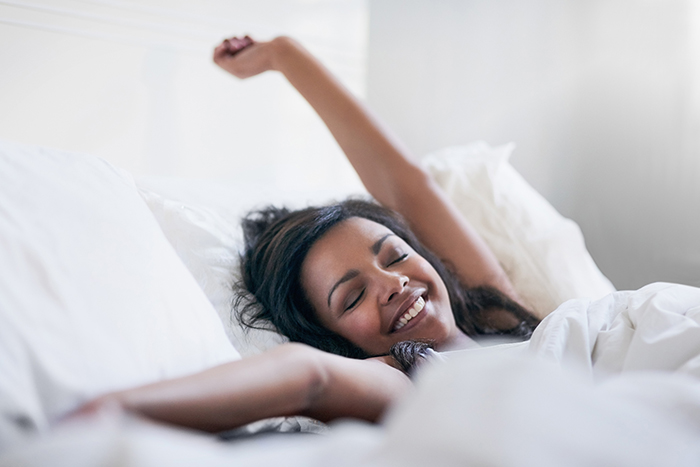 Finding the balance between work, family, friends, home and planning a wedding might seem a little overwhelming.
It's important still to have some 'me time', even in the busiest of weeks.
Here's 12 ways to help de-stress…
1. DE-STRESS ON THE GO
BUY | Neom Essential De-stress Kit
The ultimate collection of mini's to help you de-stress on the go. Expertly blended to help you feel calm and banish stress, the kit includes 3 products from the Neom Scent to De-Stress range: a 5ml Pulse Point, 5ml On The Go Mist and 10ml Hand Balm.
Great to try out the products before committing to spending on the full sizes in the range.
2. SCENT YOUR SLEEP
BUY | this works Deep Sleep Pillow Spray 
Infused with lavender and chamomile to help calm both body and mind, this really is the perfect remedy for an effortless night's sleep.
Simply spritz onto your pillow and let the 'oil of tranquillity', Vetivert, help to alleviate stress, settle the nerves and establish a feeling of balance.
Plus, it's under 100ml, so great for packing when travelling.
3. LIGHT A CANDLE
BUY | Cowshed Knackered Cow Relaxing Room Candle
With an aromatic blend of essential oils of lavender and eucalyptus to help you slow down and clear your head, ideal to help relax and unwind after a long day.
4. FIND TIME TO MEDITATE
You might think you don't have time for meditation in your life or that it's something people only do on a hilltop during some sort of exotic yoga retreat, but trust us, try it.
SWD's Rachel loves Insight Timer Meditation App, available free on iTunes + Android.
There's thousands of meditations, from two minute breathing exercises to give you a moment of calm, to hour long recordings to help you drift off to sleep when your mind just won't stop going over table plans.
5. BOOK A SPA DAY
BOOK | Bath Hut Experience at Fletcher's Cottage Spa at Archerfield
Nothing says relax and unwind quite like a spa day and Fletcher's Cottage Spa is certainly one of the best for the ultimate chilled experience.
Alongside other treatments and spa days, the Bath Hut Experience is something a little different and involves two hours' use of the spa facilities before unwinding with time in your individual bath hut where you can choose from organic hand harvested seaweed to detoxify the body or a beautiful aromatherapy bath to heighten the senses and clear the mind.
Need more Scottish spa recommendations?

Check out our spa special in the autumn issue of SWD, out now!
6. GET MORE ACTIVE
We're not suggesting you take up body building and spend every spare moment at the gym, but exercise produces endorphins – chemicals in the brain that act as natural painkillers – and also improve the ability to sleep, which in turn reduces stress.
Even a short home work out or walk on your lunch break can have a great positive impact on your stress levels.
SWD's Rachel loved Leanne Conroy's Female Fitness Plan, a 10 week food and fitness programme, which includes weekly home work outs (no a gym subscription needed).
7. DRINK MORE WATER
BUY | Bride personalised water bottle
Instead of grabbing a can of energy drink when you're feeling tired and stressed, go for water instead.
Studies have shown that dehydration leads to higher cortisol levels – known as 'the stress hormone' – making it harder to deal with everyday issues.
We love these personalised water bottles from Scottish calligrapher, Laila Lettering. Stylish and de-stressing!
8. TREAT YOURSELF TO AN EYE MASK

BUY | Hydrea London bamboo relaxing lavender eye pillow
Relax and pop on this eye mask, which acts as a natural compress, providing gentle weight to help muscles relax and clear your mind.
Heat the pillow to soothe tense facial muscles and encourages blood circulation to relieve eye strain, irritation, headaches, sinus pressure and stress. Alternatively, pop it in the fridge and let this soothing eye pillow reduce inflammation and refresh tired eyes.
9. GET READING
BUY | Now Is Your Chance: A 30-Day Guide to Living Your Happiest Life Using Positive Psychology by Niyc Pidgeon 
Helpful to get you in the right mind frame not only for less stressful wedding planning, but for an overall more positive life and happier outlook. Knowledge is power, of course.
10. TRY A NEW PRODUCT
BUY | Therapie Calm Balm
The mellow base consists of frankincense, sandalwood and vetiver, laced with a crystal infusion of larimar " to stabilise emotions and prevent you feeling overwhelmed.
Just apply the soft, sensuous balm (a blend of oils and plant butters) to areas of tension, then breathe deeply to establish a reassuring 'blanket' between you and the pressures of modern life.
11. PUT PEN TO PAPER
BUY | Write It Down, Let It Go: A Worry Relief Journal
A therapeutic technique to help relieve stress and anxiety is to write down your worries.
If you're not entirely sure where to start, this journal encourages you to record worries on one page and then use the opposite page to re-frame anxious thoughts into positive actions or feelings.
Just writing down those worries can really help to feel more in control.
12. ENJOY THE LITTLE THINGS
Set aside a date day for you and your OH, take time out of being busy to just have some 'me-time' or plan a day out with your besties to forget about the serious stuff and just enjoy the day-to-day.
When there's so much to tick off your to-do list, it might seem like being busy is your only option, but don't forget to try and have some fun with the wedding planning and embrace the more lighthearted aspects of being engaged, like going to your first wedding fair.
Never be too busy to just be.
DO YOU HAVE A DE-STRESS TECHNIQUE NOT LISTED THAT YOU KNOW OTHER BRIDES WILL LOVE?
Let's get physical: Getting fit for 2018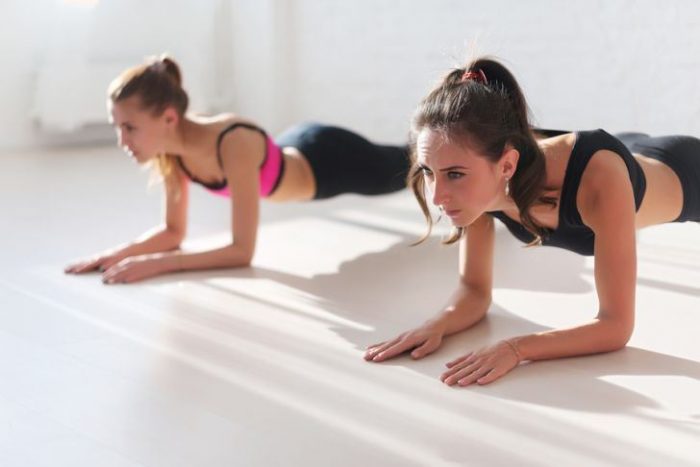 Andrew Donald, personal trainer and owner of Adapt Fitness Personal Training in Aberdeen, and Shelley Booth, company director and head trainer from Train Eat Sleep Repeat in Dundee, share their fitness tips.
Q. WHAT ARE YOUR KEY TIPS FOR BRIDES AND GROOMS-TO-BE WHO WANT TO TONE UP?
A "If you're not eating right, you're not going to get results as quickly," says Andrew. "You should get plenty of protein and the right type of carbohydrates. Complex carbohydrates like wholegrain pasta, brown rice and sweet potato make the body work to break them down." Shelley adds you should be exercising at least three times a week with a rest day between training days.
Q. WHAT ARE SOME OF THE BEST EXERCISES FOR TONING UP AND FEELING HEALTHY?
A Strengthening and conditioning classes alongside beach bootcamps make the perfect combination, according to Shelley. "As you get stronger you can lose flexibility so you must work on your flexibility too," she says.
Andrew adds, "I take my clients through High Intensity Interval Training (HIIT). It's intensive exercise with short periods of rest. It increases the heart rate and keeps it high for a longer time with shorter periods of rest, taking it into the fat-burning zone. This incorporates things like burpees, squat jumps, mountain climbers and sprints."
Q. WHAT COMMON MISTAKES DO BRIDES AND GROOMS MAKE?
A "They lose focus on their training and diet plans," says Andrew. "It doesn't work if you say ˜I'll go to the gym tomorrow and burn off that pint.'" Shelley adds that some people leave it too late to start training. "You must plan in advance to give your body and mind enough time to adapt," she says.
Q. YOU DO SPECIAL WEDDING PACKAGES, ANDREW. HOW DO THEY WORK?
A "We take measurements and give a set nutrition plan and workout plan. There's one-on-one personal training and a photoshoot with a professional photographer," he says.
Are you starting a new fitness regime for 2018? We'd love to hear about it! 
Join the discussion on Facebook.
How to not look puffy if you cry on your wedding day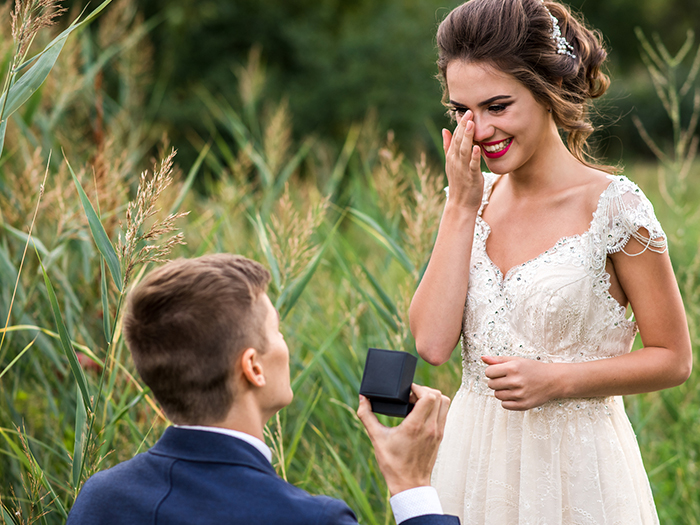 Your wedding day will be totes emotional, and if you know you're an easy crier, you have to prepare yourself for the puffy crying face of doom. Here's a few tips on how to avoid looking all red in your wedding photos.
Let it out
The more you try to fight it, the more you red and blotchy you become. Grab a hanky and cry it out!
Use an eye serum
If you know you're a bawler, pack an eye serum designed to reduce puffiness like The Ordinary Caffeine Solution 5% + EGCG. Another option is to gently dap your under eyes with cold water, but don't apply make up directly over your puffy eyes or it will look ten times worse.
Get the spoons
A good way to cool down puffiness without messing too much with your make up is cold spoons. If you're able, stick some spoons in the fridge or freezer before your ceremony and pop them over your eyes once it's over to get yourself looking tip top bridal again!
How to sleep better in the run up to your wedding day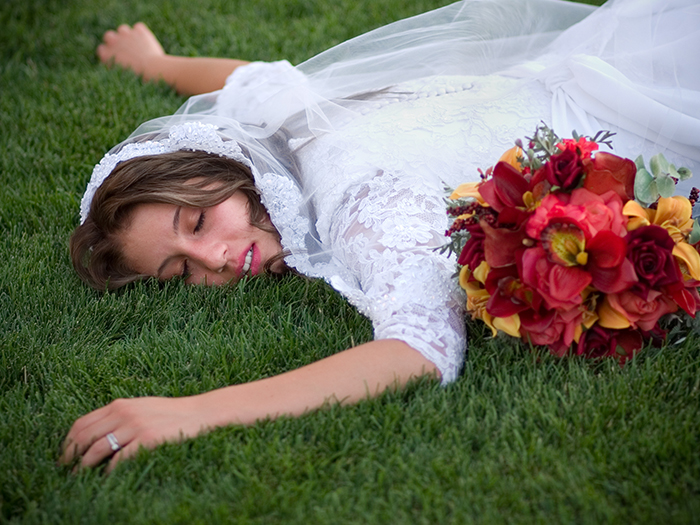 If you find it hard enough to fall and stay asleep at the best of times, wedding planning can really keep you up at night even if things are going well – you'll just be dropping off to sleep when you think of the perfect idea for your table names. If you struggle to turn off at night, here are five changes to make to your nighttime routine.
1. Tone down your screen brightness
The blue light that screens of mobile phones and tablets emit can really mess with your sleep and leave you feeling groggy the next day. Tone it down and you might find you sleep easier and see a reduction in headaches.
2. Don't watch TV before bed
Not only does it keep your mind stimulated and unable to wind down, it emits the blue light previously mentioned that can zap sleep. If you need something playing in the background to doze off to though, try switching to an audiobook or podcast instead.
3. Don't drink caffeine after 5pm
You might not think that 8pm cup of tea would do much damage, but it might be keeping you up throughout the night. Switch to a decaffeinated drink or a hot chocolate to get all the goodness of a warm drink but none of the drawbacks.
4. Have a sleep schedule
Go to sleep and wake up at the same time everyday, even on weekends. This is obviously not achievable all the time, but sleeping in occasionally or missing your bedtime by an hour (or two) can really mess up your body clock. Set an alarm on your phone to tell you when to go to bed so you don't forget.
5. Use sleep aids
We love Neom's Scent to Sleep range, and Lush have recently launched Sleepy body lotion which has been lauded by insomniacs as a miracle worker.
9 tips for managing wedding planning stress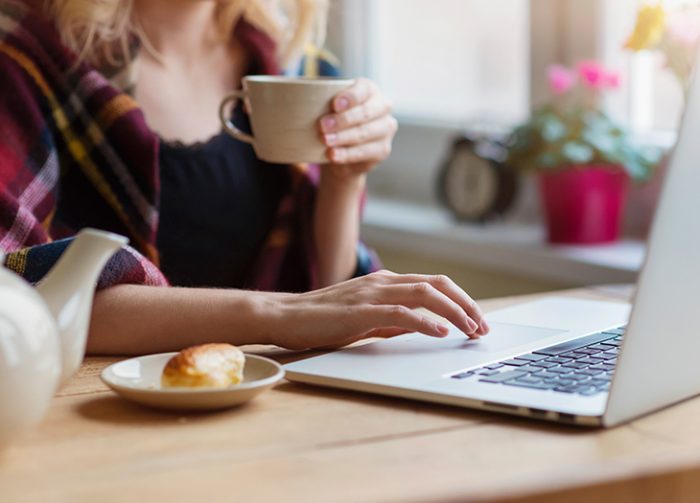 Planning a wedding can lead to all sorts of stress and anxiety.
Here's how to get your perspective back and enjoy your big day.  
IMAGE | Samantha Lovett Photography
Banish wedding comparison syndrome
Don't lose yourself in other people's opinions. So what if your best pal got married last year with double your budget or you've read your theme is apparently now passé, have confidence in the choices you make. Your wedding will reflect who you are.
Avoid guest stress
So many brides stress about their guests enjoying themselves. Think about it though " have you ever been to a wedding that you didn't enjoy? Ok, so there have probably been a few where you could have done with some extra canapés while waiting for the meal. But ultimately, the atmosphere of the day is infectious.
Even if you don't go to the trouble of organising magicians or acrobats or a one man band in an effort to keep your guests mesmerised all day, trust us: they'll have an absolute blast.
Take out insurance
If you're a bit of a worrier who tends to fret about the worst thing happening in every situation, then wedding insurance is an excellent idea.
It can cover a whole host of calamities, including loss or damage to wedding attire and failure of wedding suppliers. Disaster stories are few and far between, but that extra protection will prove a comfort.
Choose comfort and style
Rather than worrying about specific details, see the larger picture. In your head, the most beautiful to-die-for shoes you've even seen in your life are show-stopping… but no good if you are unable to walk in them on the day. Think on practical terms.
Ask for help
There's no escaping the fact that you and your other half will have a pile of wedding administration to get through. It may not be the most exciting wedding task, but you can make it fun by asking your other half or an obliging bridesmaid to help!
Stick on some good tunes and have some tasty snacks to hand. Leave the wine until afterwards as a celebratory treat, unless you want to post a scrawled invitation to your parents addressed to Mrs Mum.
IMAGE | Lenscurve Photography
Have perspective
Yes, it's your wedding day.Yes, it's one of the most important days of your life. But remember, getting married isn't all about the perfect shade of peonies or indoor fireworks blasting off while you cut your custom-designed cake.
Getting married is about the joining of two people; two people who love each other so much that they want to dedicate their lives to one another. Try to keep that thought at the forefront of your mind when you find yourself getting stressed out by the colour of ribbon.
Set aside quality time
Don't let wedding chat take over! It's important not to let the W-word become the only thing you and your other half talk (or worse, argue) about.
Set aside quality time when all things relating to your special day are strictly off limits and you can just enjoy each other's company. After all, you'll need something to talk about once the wedding's over¦
Stay healthy
So many brides and grooms-to-be feel extra pressure to lose weight and get in shape ahead of their wedding day.
Our advice? Be sensible. If you want to lose weight, make it an achievable goal; one that you can reach without completely overhauling your lifestyle, and that won't require you having your dress altered every month.
Up your fitness game, eat healthily, and don't deprive yourself completely. Life's too short.
Stick to your budget
Your wedding provides the perfect opportunity to make your wildest dreams come true. But once the day is over and the confetti's settled, the last thing you want to be left with is a mountain of debt.
Deciding on a budget from the outset and prioritising your wedding spends will save you a lot of headaches further down the line. Figure out how much you and your partner can comfortably save each month, factor in any family contributions, and work out how long you're willing to wait to tie the knot.
Creating an excel spreadsheet or downloading an app is a great way to keep on top of costs.
SWD TRIES… A Caudalie facial at Fairmont St Andrews
It's fair to say that lots of Scotland's best spas are located in the central belt, but head to the north-east coast and you'll find some real gems too.
One of my favourites is Fairmont St Andrews. This upscale resort sits within a 520-acre estate and boasts clifftop views of the pretty coastal town and St Andrews Bay. And thanks to a recent multi-million-pound refurb the hotel is looking incredible. Think restful interior colours chosen to mimic the surrounding land and sea, a cosy reception space warmed by a crackling fire and a light-flooded Atrium with a jaw-dropping light sculpture by George Singer.
The Fairmont's spa has also had a bit of a rejuvenation, with recent changes making it more hen party friendly than ever. There's a brand new spa reception area where you can fill in your consultation form while enjoying a glass of Prosecco (plus you and your gals can hire it out as your own personal hang-out space), and there's also a gorgeous new relaxation lounge for you to chill in post-treatment.
Another exciting recent development is that the spa is one of a select few to offer treatments by Caudalie, a cult French skincare brand that counts Victoria Beckham and Margot Robbie amongst its celeb fans.
I tried out the 50-minute Caudalie Detox Facial, which saw my stressed-out skin being pampered with an array of products from the brand's VineActiv range. Infused with natural ingredients such as grape seed, rosehip, neroli and lavender, these products have been designed to detoxify skin (a must if you spend hours every day staring at screens or walking in polluted areas).
Immediately afterwards, my complexion looked much fresher and glowier, as though I'd just returned from a relaxing holiday. Beforehand I had some "areas of congestion" on my chin (my therapist's polite way of describing my spots), but within a few days these had faded and were looking much less angry and red.
Before heading home, I made use of the spa's facilities; there's a swimming pool, jacuzzi, aromatherapy steam room and sauna. Had I not been there on my tod, I'd have gone to the Atrium for the Fairmont's famous Savoy Afternoon Tea. I sampled it last year and it's honestly one of the best afternoon teas I've ever tried!
SPECIAL OFFER!
The Caudalie Detoxing Facial is currently at a special introductory price of £59 (normally it's £85). This includes the 50-minute facial I had, a glass of Prosecco on arrival, full use of the fitness facilities and complimentary use of a spa robe and slippers. Offer available until 31st July. Booking info here.
SWD tries… Sleeping Beauty Melrose Spa at Radisson Blu Hotel, Edinburgh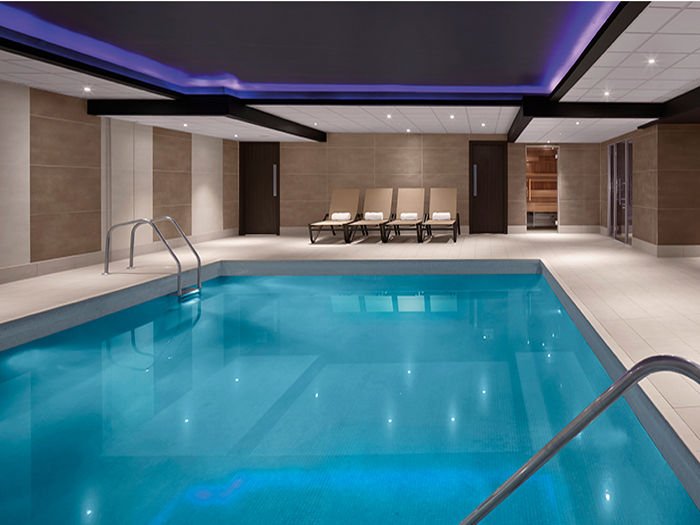 A big buzzword in the wellness world right now is ˜self-care', the practice of which is key to feeling good within yourself.
Nothing quite does the job like a visit to a spa, so in the name of research, I went along to the new Sleeping Beauty Melrose Spa within Edinburgh's Radisson Blu Hotel to let myself be pampered.
On arrival I was whisked away into a softly candlelit treatment room for a back, neck and shoulder massage.
Sleeping Beauty has teamed up with JustBe Botanicals to create a bespoke signature treatment, JustBe Aroma Indulgence, and I was treated to a taster.
I opted for the JustBe Happy oil which is designed to give your spirits a boost, and right from the moment my therapist set to work I could feel all the tension melting away.
Holding the oil under my nose, she got me to inhale deeply, and as I breathed out she worked right down my spine, smoothing out all the knots.
After emerging feeling totally chilled, Gail Bryden, the founder of JustBe Botanicals took me on an aromatherapy journey, working out which of her scents and corresponding aromatherapy chocolates suited me and letting me sample the JustBe Happy herbal tea.
"Hydration is key to well-being but a lot of us feel it's dull to drink water so herbal tea is an easy way to stay hydrated," she explained.
As for the spa itself, subtle lighting and immaculate finishes make it a haven of calm, ideal for brides feeling the need for some time out.
The double treatment room, in particular, looks like a fun place to unwind with your bestie for a sophisticated hen do.
The perfect tonic to wedding woes.
DO YOU FANCY TRYING A RELAXING SPA BREAK FOR YOUR HEN? WE'VE PLENTY OF HEN PARTY INSPIRATION ON OUR DIRECTORY
A unique + intimate yoga wedding in Heart Space, Dundee
In my job as features writer for SWD, I'm often asked if I get tired of looking at countless wedding photographs but, after three years in this job, the answer is still a big fat no!
How could I possibly get bored when every couple is unique, and every wedding showcases how they've decided to tie the knot in their own special and individual way?
Here at Scottish Wedding Directory, we love to see nuptials that reflect the personalities and interests of the couple involved, so I was thrilled when this wedding, shot by Photographs by Eve, of yoga teacher Daria and personal trainer Philip dropped into my inbox.
The couple first met in the gym and now have their very own company, DP Wellbeing and a yoga retreat travel agency Wandertreat, so it was only natural that they would tie the knot in their friend Finlay's yoga studio Heart Space – Yoga & Bodywork. Now, that's anything but run-of-the-mill!
Read all the big day details from bride Daria ¦
"It all started at the gym. We used to train so close to one another without having the courage to say hello. We finally went on a date three weeks before I was leaving for my six-month trip around Asia.
During those three weeks we completely fell in love with one another and by the time I knew it, Phil came to Thailand to surprise me on Valentine's Day.
Our venue was a yoga studio, owned by my best friend Finlay who walked me down the aisle. It was gifted to us by him and it made it incredibly special.
We also own a small studio in Broughty Ferry and yoga is a huge part of our life.
We wanted the venue to look rustic with candles everywhere. It was a very small and intimate wedding of 30 people.
We did some yoga as a lot of the guests were yogis and fitness professionals. We really wanted everyone to be relaxed with games like Jenga, no set schedule, and yummy, exquisite buffet food which was all locally sourced, organic and homemade.
The most memorable moment was the ceremony itself as we had a lot of symbolic gestures such as a Mexican wave, lighting a candle and tightening a knot.
Six of our friends got an envelope with a ribbon inside and each of them used the ribbon to symbolically tighten our knot.
Gary Smith, our humanist celebrant, was fantastic. In preparation for the wedding he asked us what marriage means to us and why we want to marry the other person.
To me marriage is a union of two independent, free, and equally important souls. A promise of a future together for better or for worse. An unbreakable bond of being together but at the same time, space to be who we are.
The games, Jenga and face-painting session was also really memorable. We really wanted everyone to relax, unplug, forget about structure and just have fun.
If I could do it again I would meditate more! It was definitely challenging and I work as a studio owner and run a retreat company, but when it came to my own wedding I found it incredibly challenging.
Yoga and meditation with positive mantras were a key but I should have sent more time relaxing and calming my nerves beforehand.
We have always been a team. He is the man I want to share my strengths but also my weaknesses with. I wanted to feel supported and loved without the need to change or having to do anything to deserve it.
This is what marriage changed in my life. It added that unbreakable bond of unconditional love and commitment.
Venue: Heart Space – Yoga & Bodyworks | Photography: Photographs by Eve
Bride's dress: Grace Loves Lace | Jewellery: Anjali Energy
Hair: Morgan from Suzanne Duncan | Make-up: Urban Decay | Food: The Parlour
Celebrant: Gary Smith from Humanist Society Scotland
Our top tips for feeling your best on your wedding day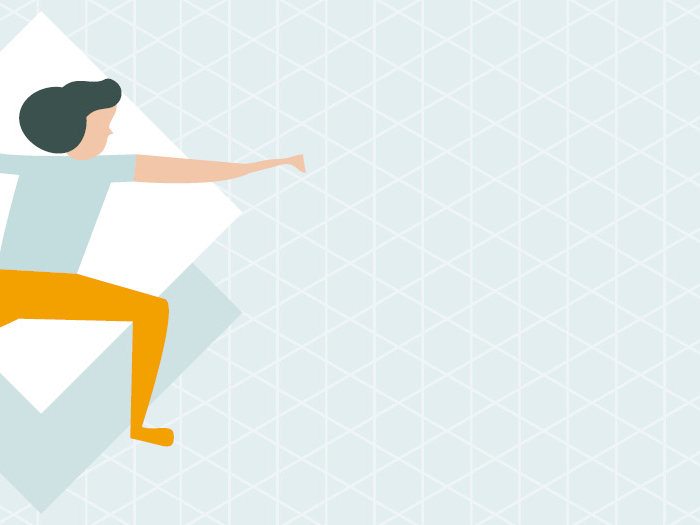 Katie Bletcher rounds up her quick guide to feeling fighting-fit and stress-free ahead of your big day.
You hear about it all the time; brides (and grooms) who put themselves under way too much pressure to shrink down ahead of their wedding day.
There's nothing wrong with toning up, but surely a much healthier attitude is to focus on feeling fit and great about yourself.
Instead of equating success and happiness with shedding pounds, wouldn't we all feel better if we made lifestyle tweaks that focused on wellness rather than weight loss?
Here's a few simple tips to feeling healthier and stress-free ahead of the I Dos.
STRETCH OUT
Worrying about the budget and feeling nervy about how you'll look in your dress? These are signs you've got a touch of pre-wedding anxiety, so why not give yoga a try? It can help you tone up and is one of the NHS's top tips for aiding sleep.
Yoga teacher Daria Wall from DP Wellbeing in Dundee owns her own studio and runs a retreat company that offers bespoke, rejuvenating and healthy hen getaways. She says, "Before the wedding you can get really stressed and your digestion is affected because of the stress hormones. The moment the stress hormone is released, your metabolism slows down. Yoga can help reduce the stress and help move the metabolism."
Strong yoga can sculpt the body, toning unwanted fat into lean muscle. But it's not just your body that will benefit. Daria says a 60-minutes yoga class can help you forget about your worries.
"Evening classes especially slow you from that fight-or-flight mode during the day and help you go into a deep sleep."
TICK TOCK
Sometimes changing your bedtime routine or exercising is all it takes to help you feel good, but some wedding fears require a bit more help.
Morag Torrance of Clinical Hypnotherapy and More says hypnotherapy can help brides and grooms tackle problems ranging from nail biting to fear of public speaking, as well as combating anxiety that can cause skin conditions like eczema to flare up.
"You get to the point of being so nicely relaxed that your mind relaxes," explains Morag. "You listen properly so messages go in. It's confidence-boosting and one or two hour-long sessions is all most people need."
DREAM ON
You don't need us to tell you that getting enough sleep is key to feeling good and according to the NHS, most adults need between six and nine hours' kip every night. Try as far as possible to keep to regular sleeping hours which will programme your brain and internal body clock to stick to a set routine.
Having a warm bath, doing relaxation exercises such as yoga stretches,reading and listening to relaxation CDs can all help chill you out before bedtime. Make your bedroom a sleep-friendly zone, too. According to the NHS website, your room should be dark, quiet and tidy, with a temperature between 18C and 24C.
It's also a good idea to write a to-do list for the next day so you can clear your mind. That does not mean tinkering with the wedding spreadsheet till midnight, however!
HAVE YOU GOT ANY STRESS-RELIVING TIPS?
LET US KNOW AT editorial@scottishweddingdirectory.co.uk
SWD visits… The Spa at Blythswood Square, Glasgow [Review]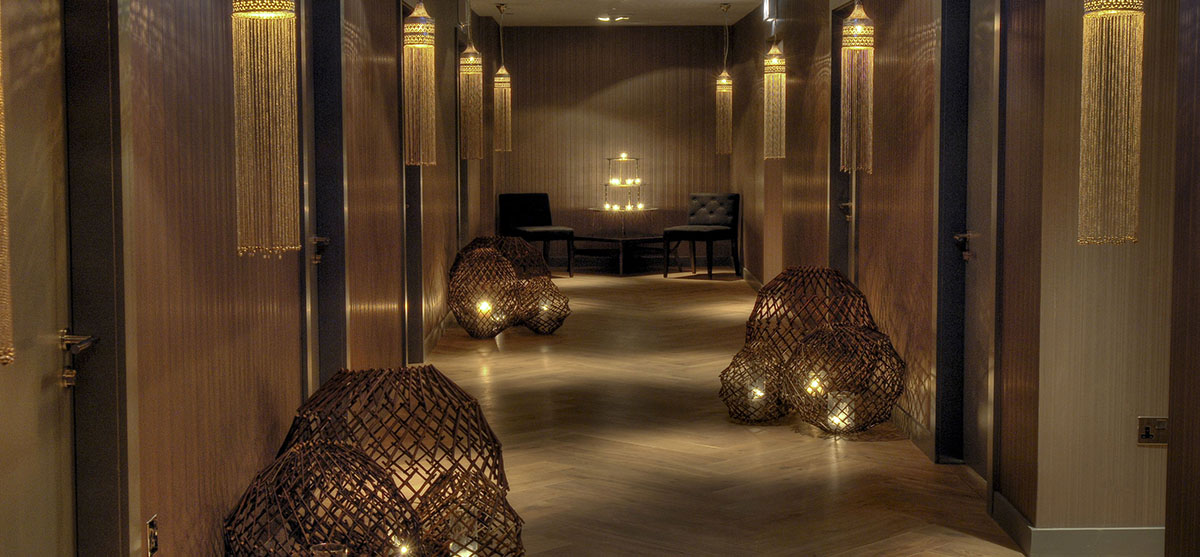 Are you considering a pre-wedding hen celebration at a spa with your friends? Check out The Spa at Blythswood Square in Glasgow city centre for a real taste of luxury!
There's genuinely nothing I like more than a relaxing spa day with the girls. Setting off with your swimsuit in your bag, knowing that in just a few hours you'll be chilled out and stress free, for a little while at least.
A spa day really is such a perfect hen activity for you and your friends. You might want to have a night out on the town, but I think that it would be lovely to take your bridesmaids or your mum to a spa for some pre-wedding pampering and, if you're in Glasgow, spas don't get much more luxurious than the gorgeous Spa at Blythswood Square Hotel.
Not only does just walking into the sumptuous foyer make you feel like you're in for a special treat, but the spa itself is just beautiful and well laid-out. We were greeted by a really friendly receptionist who talked us through everything we needed to know and offered us a drink in the spa lounge and cafe; there was no rushing around, we just took everything at our own pace. It was exactly how a spa experience should begin!
We went down into the spotless changing area to get into our swimsuits and headed to the thermal experience, with our complimentary robes, towels and water bottles.
The thermal suite at Blythswood Square Spa really is one of the most impressive suites I have been to.
The Crystal Steam Room is renowned for clearing out the respiratory tract, helping you to breathe more easily and the two pools, hydro and vitality, are deigned to aid the relaxation of tired and aching joints; the pools have a selection of hydrotherapy body jets and seated areas which massage the entire body. Bliss or what?
It wasn't too long before I went to get my treatments. I opted for the Blythswood Spa Taster, a great option for those not too familiar with the spa. As well as full access to the thermal experience, I started off with a Ishga back, neck and shoulder massage, gently working out the knots that come with the stresses and strains of daily life.
I asked the therapist for a medium to firm pressure, which started off uncomfortable but quickly turned to relief as those knots were pushed away.
Next, I enjoyed a Ishga facial, a rejuvenating facial designed to revitalise and repair. The organic range of products used combine mineral rich seaweed as the main ingredient, others include natural healing spring water, aloe vera, macadamia nut oil and cucumber extract. Seaweed is high in vitamins, minerals, trace elements and natural anti-oxidants considered essential for maintaining healthy, youthful skin.
My lovely therapist took me to the relaxation room, where I sipped on peppermint tea and read a magazine, my toes under a soft duvet at the bottom of the reclining bed. How I managed to stay awake is beyond me! I was so relaxed.
After my shower, I went back up to the lounge and cafe situated within the spa for a prosecco afternoon tea. All I can say is wow! Delicious mini sandwiches, hot and fresh scones with jam and cream and expertly handcrafted tiny deserts topped with delicate decorations were laid out in front of us. It really was the most perfectly decadent way to end a very special spa experience.
Thinking of having a pre-wedding hen celebration at Blythswood Square Spa in Glasgow? Get in touch…
Visit the Blythswood Square Spa website | Book your spa appointment online | e. spa@blythswoodsquare.com | t. 0141 240 1622