Louise's Bride-to-be Beauty Masterclass: Steer clear of the sunbeds + fake it!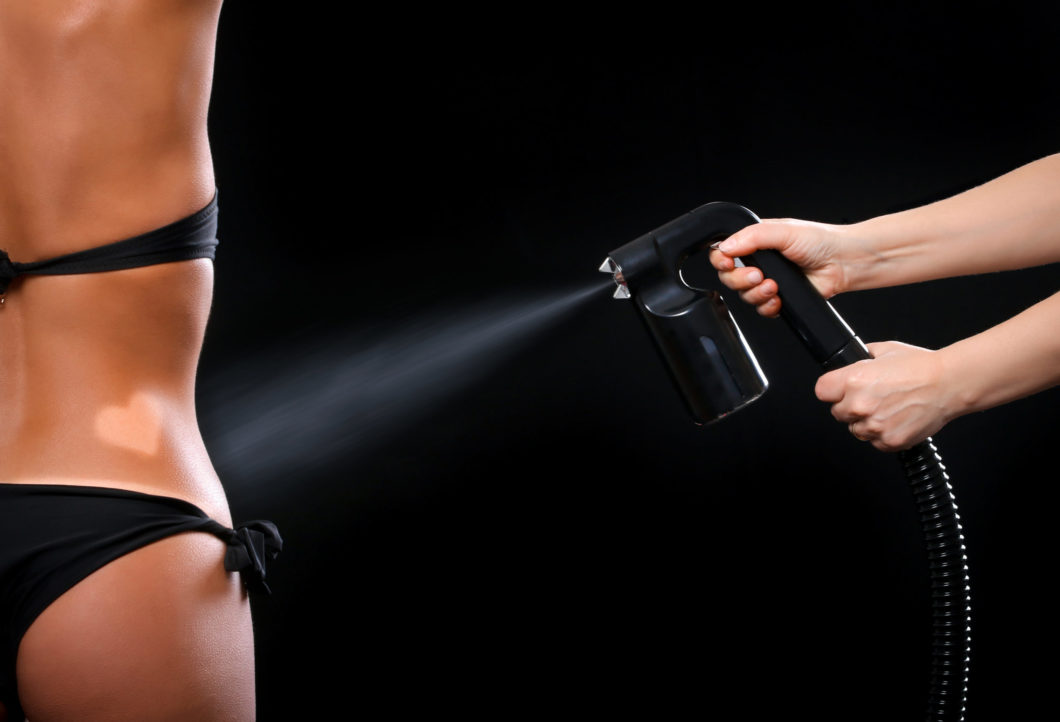 Being bronzed not only helps you glow but also makes you feel good, says Louise.
"I wouldn't recommend any bride-to-be uses a sunbed; not only are they harmful for your health, but you run the risk of burning your skin.
My number one recommendation to brides who want a golden glow on their wedding day is to get a spray tan from a professional who specialises in bridal spray tans.
GET SPRAYED
A spray tan is a much better option. I have been using a brand called Sienna for eight years now, and it's a brilliant bridal spray tan; I've never had any complaints about it, only lovely reviews!
The brand have so many different shades and tones for all skin colours, types and ages, for example, drier skin or more mature skin works best with a hydrating and moisturising spray, without affecting the end result.
The way I spray my brides is slightly different to how I would do any normal spray tan. Firstly, the absolute golden rule is that brides have to exfoliate. It's so important! Moisturise the night before your tan, but not on the day of (you can moisturise your face), and strictly no make-up, perfume or deodorant should be worn when getting the tan.
I don't spray directly under the arm as that's where we run the risk of transfer onto your dress.
There's maximum risk of sweating and rubbing, and any tan would leave marks on your beautiful wedding gown.
The tan should be done two days prior to the wedding. I always recommend a trial to see which shade you like best, which I then note down in your client file. You can go up or down a shade if you like – this small change can make all the difference to the depth of colour. We can experiment.
My bridal spray tan starts at 6% DHA (this stands for dihydroxyacetone, the colorless chemical that reacts with your amino acids to produce colour) solution – this won't give you a tan but can even out the skin tone – then we can go all the way up to 16%, so there really is a shade for everyone, even if a dark tan isn't your look.
Your tan should last five to seven days, if you look after it properly. Moisturise, don't use swimming pools and avoid shaving every day, as this will strip the colour faster.
Sienna Tan fades beautifully, so even the darkest shade will not go patchy whilst your skin is renewing.
DO IT YOURSELF
If you don't have the time or budget to get a professional spray tan, then you can do it yourself at home. I would really recommend that you try this a good few times well in advance of your wedding day if you are going to DIY your tan.
I absolutely love Tanologist Self-Tan Mousse in dark (£14.99). I've found over the last year, clear tans work better on my skin than any colour guide foam or mousse.
I go to bed with a clear, non-sticky tan and wake up lovely and bronzed. My bedding is not stained and there's no colour guide to be washed away. My pores seem to be less clogged with clear formulas also.
You should use a face-specific tan for your face too; I love Tan-Luxe The Face Illuminating Drops (£35). You can customise how much colour you want, and I mix it with my moisturiser so that then tan doesn't feel drying on my skin.
TOP TIP | Use a large soft brush, like a fluffy Kabuki brush, to blend your face and knuckles for even application.
IN AN INSTANT
Although you probably wouldn't want to tan your whole body with instant tan for your wedding, it can be really handy just to hide any visible veins or even out some patches of skin. It's also great to have for your hen do and honeymoon.
My go-to instant tan is Insta Glow by Tanologist (£11.99). It's my saviour most days, and I wouldn't go on a night out without it!
~ T H E  M A N  T A N ~
Tanning isn't just for us brides. A subtle golden glow can make the groom shine too

A recent survey revealed that 70% of women think men should use fake tanning products – so what are you waiting for guys?
An increasing number of men are now realising that fake tan can give a healthy look and a boost of confidence. Not only does it give you a bronzed look, but it also brings out your features, and even defines muscles!
Most importantly, a 'man tan' doesn't expose your skin to sun damage, meaning you can avoid those risk factors of skin cancer and even premature ageing.
Follow my tips to achieve the best fake spray tan possible for men…
Prep your skin. Shave your face 24 hours before the appointment, as shaving afterwards will remove some of the colour. Scrub your body with an exfoliator. Borrow your girlfriend's if you have to! Apply moisturiser the day before your appointment, focussing on face and hands as these can be dry spots. Don't wear aftershave or deodorant before your spray.
Speak with your therapist about what you want to achieve with your tan so that you can get the colour you want. Men often go for a lighter tan, as it looks more subtle – but this depends on your natural skin tone and how well your skin normally tans.
After your spray tan, wear loose and dark clothing so the tan doesn't rub off. Wait at least eight hours before showering it off, and avoid chlorine and gyms for 24 hours.
Once the tan has developed, you'll be left looking and feeling amazing! Once the compliments start rolling in, you'll wonder why you didn't get one sooner.
Until next time! Louise x 
Practising self care in stressful wedding-related situations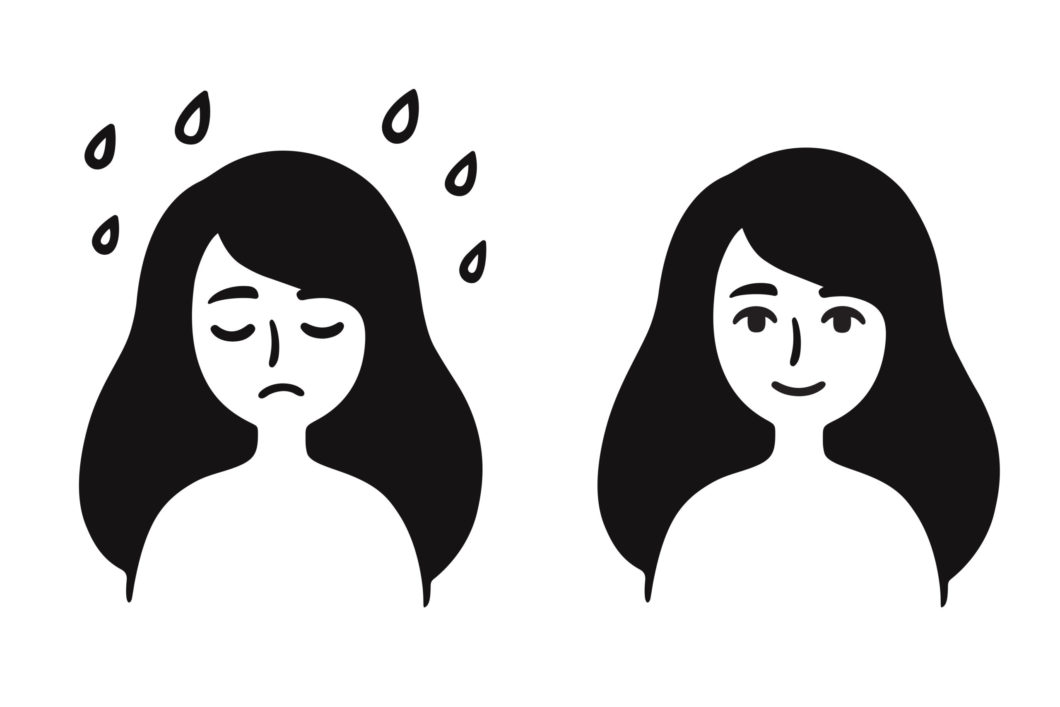 We know that as well as the general anxiety and worry about how the Coronavirus will affect everyday life, lots of couples are facing stress about postponing their weddings or changing their dates to next year.
I spoke to hypnotherapist  Amanda Trainer, to get her advice on how you can cope with negative feelings creeping in.
She's also recorded a very special self-hypnosis session just for brides/grooms who are finding this time super stressful, and you can download that below completely free of charge.
"I know it's easy to say this but stress is not going to help your situation. The only thing that will actually ruin your wedding experience is if you let stress and worry get the best of you, so managing your thoughts is key just now.
Also, positive self-talk is HUGE. It's so important not to torture yourself. Being kind to yourself is absolutely key here. This is not your fault and everyone will completely understand if you have to change plans.
Make a deal with yourself that you won't panic until you have something to actually panic about. Understand that almost everything is fixable.
Everyday, you have a choice to be in control of how you handle the situation you're in. It might feel outwith your control, but if you put a really good, solid morning routine into place then your day will be influenced by that. Go a walk. Listen to some empowering songs. Write down what you're thankful for in a journal.
Speak openly with your partner and share in each others concerns. Meditate together. Think of your thoughts as balloons – the nasty ones, the ones that are making you worry, need to be popped, so grab an imaginary pin and get good at catching them before they float by and replace them with good ones.
Make sure you catch them early too before they get too close.
LET IT GOOOO
Allow yourself to feel what you feel: angry, upset, confused, sorry for yourself, sad, but don't hold onto those feelings too long to the point where it becomes detrimental to your mental and physical health.
This is harsh, but hear me out. Try to understand that not everyone will be as concerned as you are about your wedding day, as hard as that is to comprehend right now.
This is a huge event in you and your partners' lives, and your close family and friends, but perhaps other people outwith your close circle will be worried about other things in their own lives.
Lean on your closest in these times.
SOCIAL DISTANCE FROM SOCIAL MEDIA
Be aware that spending too much time on social media talking about the same thing over and over again gets your mind into a negative place no matter how hard you try to ignore it, so when you catch yourself getting into a negative conversation or reading negative comments under a Facebook post, stop immediately.
If being in a wedding-related Facebook group is just too much right now, mute it for a couple of weeks.
Put your phone down or switch it off if you have to.
IT COULD BE BETTER
Here's a thought: What if your postponed wedding works out even better than your original date would have? What if the weather is going to be nicer, or drier? What if your band will have had more time to rehearse? What if an amazing new anthem has been released and you and your guests can dance to it at the reception? Maybe you wanted to grow your hair a bit longer – you can do that now!
Try to think of all the positives you could take from this, no matter how small or daft they might seem.
If you already have a new date then great. Spend some time creating a new vision board for the day. Get excited all over again! Make your day even better!
Is it in a different season? Think of ways you might want to incorporate that into your wedding now. Write a list of 10 reasons why this change of date could actually be a good thing.
You now have two dates to celebrate – do something nice on your original wedding date. Have breakfast in bed, watch a favourite film together with some nice wine, take an early morning walk and watch the sun come up.
LISTEN TO MY VOICE
I'd love to help each of you, so I have recorded a self-hypnosis track which focuses on self-care. I recommend that you try this in the morning during your new, improved routine. Allow yourself 30 minutes to really reset your brain and de-stress.
And don't worry, hypnosis doesn't 'put you to sleep'! You'll be fully aware of what's going on all through this recording."
How to listen to the self care routine hypnosis recording
Click the Dropbox link below.
Download, wait, plug in your earphones + listen! Make sure you have 30 minutes of time alone for this.
DOWNLOAD THIS SELF CARE ROUTINE FOR BRIDES/GROOMS TO DROPBOX
FOLLOW MRSBRAINTRAINER ON INSTAGRAM //
Dealing with your mental health when planning your wedding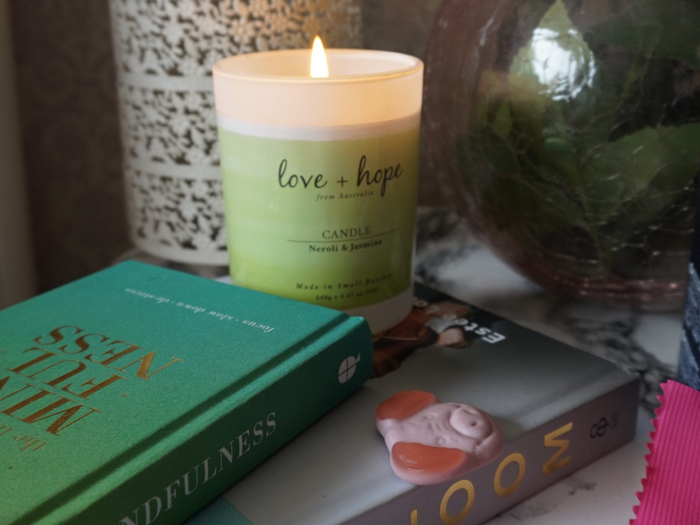 IMAGES | Tender Loving Style
How do you plan a wedding and look after yourself when you are experiencing anxiety, depression or another mental health problem?
You're engaged! You're getting married for real and you can start planning your perfect wedding day! This has to be the happiest time of your life.
But what if it isn't?
If you had a broken leg and got engaged, you wouldn't wake up the next morning with your leg miraculously fixed. Just because the impact on your health and wellbeing is mental, and not physical, doesn't make it any less of a real issue.
Mental health can still be seen as a taboo subject, but mental health problems do not discriminate; no one is exempt. The pressure to be a constantly happy, picture-perfect bride or groom-to-be is immense and it needs to change.
Always remember, you are not alone. According to mental health charity Mind, approximately one in four people in the UK will experience a mental health problem each year.
It's not something that goes away overnight, but support is out there and, although we are certainly not healthcare professionals, we wanted to share the small things that can help take the pressure off when wedding planning.
Blogger + bride-to-be Rachel Lawler shares her tips… 
~ TAKE CARE OF YOURSELF ~
Sometimes it's easy to put everything else before yourself, but it is so important to take care of number one – especially in a hectic time of wedding planning.
Make time to do things that make you happy, relaxed and calm. It could be making sure to take time out to go a walk, go to a gym class, try eating more healthily or getting enough sleep.
Practicing mindfulness or meditation are also things many find help combat even a small amount of anxiety and depression.
If you're not sure where to begin, I really recommend downloading Headspace, which is a daily meditation and mindfulness app available in a basic free version on iOS and Android.
~ TALK ABOUT IT ~
It's okay not to feel okay. It's okay to feel like wedding planning is the last thing you want to do when you're having an especially low hour/day/week/month.
It's okay to feel like you won't be able to plan the most amazing, spectacular big day and you don't know what to do. It's all okay – as long as you tell someone.
Confide in your partner, your mum, your bridesmaids. Be honest if things are getting too much and if you feel completely overwhelmed, but do share those feelings.
It might seem scary to open up, especially if you're someone who has hid feelings like this for a long time, but by sharing your thoughts with your own chosen support network of people who love you, you are honestly helping yourself more than you would know.
If telling those closest to you seems too much to start with, talk to your doctor or visit a mental health support site like Mind or Samaritans. If there's one thing I would say, it's please do not suffer in silence.
~ ACCEPT HELP ~
Going hand-in-hand with communication, make sure to take people up on their offers of help and delegate instead of feeling like you need to do everything yourself when planning your big day.
I'm someone who writes pretty much everything into a to-do list and it can seem a little daunting if you have a list as long as your arm and no idea where to begin.
My advice would be to write a list, try and decide on an order of what's most important and make a note of the jobs you feel you need help with and who you feel you could trust to do it for you.
Your family, wedding party and friends will be more than happy to help in planning your special day, especially if you can tell them how you are feeling so they know how to help and support.
~ GO OFFLINE ~
Websites and social media can be an amazing source of wedding inspiration, but it can also play on your already existing self doubt and low mood.
When Theodore Roosevelt said 'comparison is the thief of joy', he clearly knew that the Pinterest/Instagram/social media obsessed age would one day come along and threaten to well and truly steal our happiness.
Honestly, one look at the Instagram explore page and I can fall down a hole of comparing despair.
If you're spending all of your time obsessing over your big day not resembling that ridiculously spectacular (and unrealistic) wedding on your Pinterest board or constantly telling yourself that you'll never look as good as that Insta-famous bride you follow, it's time to cut the screen time.
Social media paints the picture of perfection, not real life and we can miss out on our own happiness when we focus on everyone else's edited version of reality.
~ BE KIND TO YOURSELF ~
As someone who suffers from anxiety (I've wrote a bit more about my own story here), "Be kind to yourself" was something that so many people said to me during the start of a particularly tough time.
It was something I couldn't really get my head around at the beginning, but it's stuck with me.
Take from it what you want but, to me, it  means not being so hard on yourself. If you are your own harshest critic, take a step back and see what you would say to someone else if they were putting themselves down.
Self doubt is a difficult thing to get away from, but try and remember you're doing an amazing job at balancing your life with wedding planning, even if you don't think you are.
Every seemingly little thing you do is actually a massive achievement and you need to give yourself a pat on the back.
Keeping a journal can be really helpful in seeing how well you're doing, whether you write down everything you felt and did or jot down just five things you achieved that day.
Having that written log of all the things you've managed to do, even in your worst days, is really something to look back on and see how fantastic you really are.
If you're feeling anxious or worried about your mental health, please talk to someone.
There's lots of great mental health charities in Scotland, including SAMH, Penumbra, GAMH, Support in Mind Scotland + See Me, to name a few.
Considering a non-surgical pre-wedding treatment? Here's Dr Judy Todd's timeline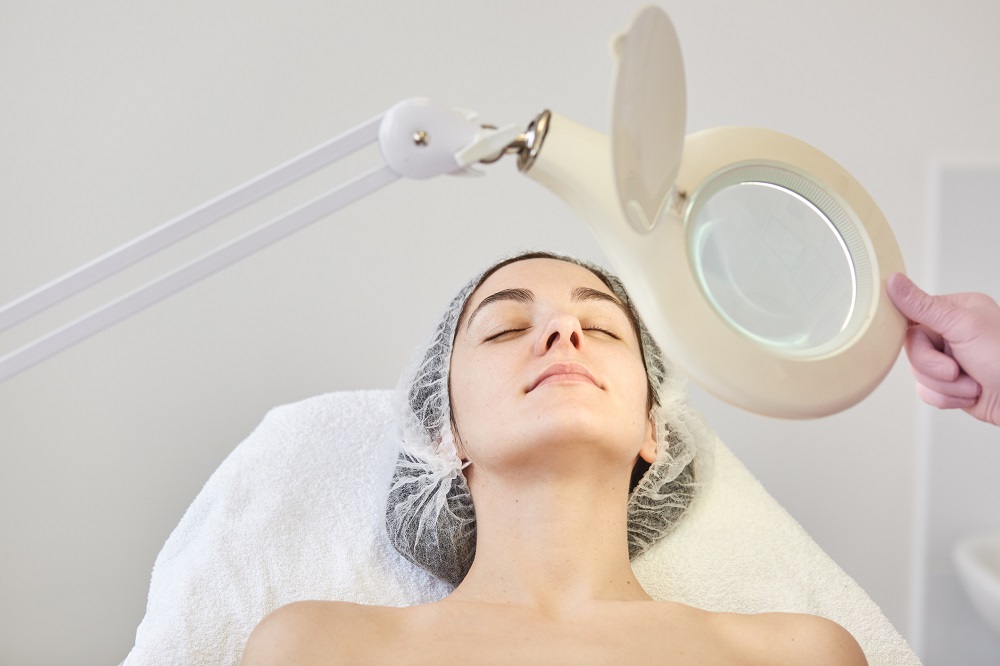 In amongst wedding mania, organising a venue, the guest list and accommodation sometimes brides-to-be neglect the most important thing; themselves.
"A youthful, dewy complexion is the epitome of skin care goals for any bride who wishes to feel at their absolute best on the big day," says Dr Judy Todd, owner of Synergy, a medical aesthetic clinic  in Giffnock.
Dr Judy Todd has leading-edge technology that helps not only brides but also their mothers to feel glowing and radiant on and in the lead up to the wedding day.
Dr Judy Todd continues: "If time is on your side, you can achieve the most natural results with a combination of treatments.
With a little time built in, the rejuvenation process will happen in a more evolutionary way as the skin has more time to renew and regenerate.
For mothers of the bride or groom, injectables such as Botox and fillers are a fantastic tool but ultimately will not tackle the 'turkey neck' and loose jowls, which is a key giveaway sign of ageing.
All is not lost if people only have two or three months post wedding, however a year would be the desired amount of treatment time."
Dr Judy Todd's Synergy clinic in Glasgow's South side
THE 12-MONTH COUNTDOWN
YOUR GUIDE TO PRE-WEDDING NON-SURGICAL TREATMENTS
12 MONTHS PRE-WEDDING: TRY…Embrace RF
WHAT IT DOES: This is often referred to as the "no knife facelift". The procedure combines radiofrequency and subtle fat removal if indicated, to tighten loose skin and reduce the appearance of double chins.
IS THERE DOWNTIME?: Your face will feel swollen and tender for around one to two weeks after the procedure. The results last up to five years.
PRICE: Price on consultation.
12 MONTHS PRE-WEDDING: TRY… Pigmentation treatment
WHAT IT DOES: This aggressive anti-ageing programme uses prescription skincare for use at home followed by a three step peel.
IS THERE DOWNTIME?: No.
PRICE: Skincare kit costs around £550. Three step peel is £300.
10 MONTHS PRE-WEDDING: Try… Forma
WHAT IT DOES: This is a maintenance programme begins addressing the upper face, frown and crown lines. Maintain with Forma, once a month until the day before the wedding.
IS THERE DOWNTIME?: This is a painless, long-lasting and non-invasive treatment so there's no downtime.
PRICE:
10 MONTHS PRE-WEDDING: Try… Dermal fillers
WHAT IT DOES: Hyaluronic Acid is an essential substance found naturally in the skin, keeping it hydrated and plump. Fillers replenish the lost skin volume, improving the contour of the face and smoothing wrinkles.
IS THERE DOWNTIME?: No.
PRICE: Prices start from £300.
10 MONTHS PRE-WEDDING: Try… Muscle relaxing injections
WHAT IT DOES: Injectable toxins are a great way to prevent and minimise lines and wrinkles. The injection temporarily reduces muscle activity, resulting in a smooth and rejuvenated appearance.
IS THERE DOWNTIME?: Minimal. The results are noticeable within four days.
PRICE: Prices start from £150.
From six months out, brides or mums should be looking at a tailored programme of treatments, using Dr Judy Todd's recommended timelines.
The most popular treatments are:
8 WEEKS PRE-WEDDING: Try… lip augmentation
WHAT IT DOES: Subtle use of lip fillers can beautifully rejuvenate the lips and surrounding lines and wrinkles without necessarily adding volume.
IS THERE DOWNTIME?: Slight swelling, but no real downtime.
PRICE: Prices start from £200.
6 WEEKS PRE-WEDDING: Try… Body FX
WHAT IT DOES: Using radio frequency, the treatment heats and breaks down underlying fatty deposits, leaving skin tighter and leaner. It's the perfect alternative to liposuction and improves the appearance of cellulite, reduces skin dimpling and smooths any area requiring fat reduction.
IS THERE DOWNTIME?: No downtime. It is recommended that weekly sessions are performed.
PRICE: Price on consultation.
Non-surgical treatments must be carried out by a trained, professional practitioner and a consultation should always be sought beforehand.
SWD Tries… The Spa at Portavadie, Loch Fyne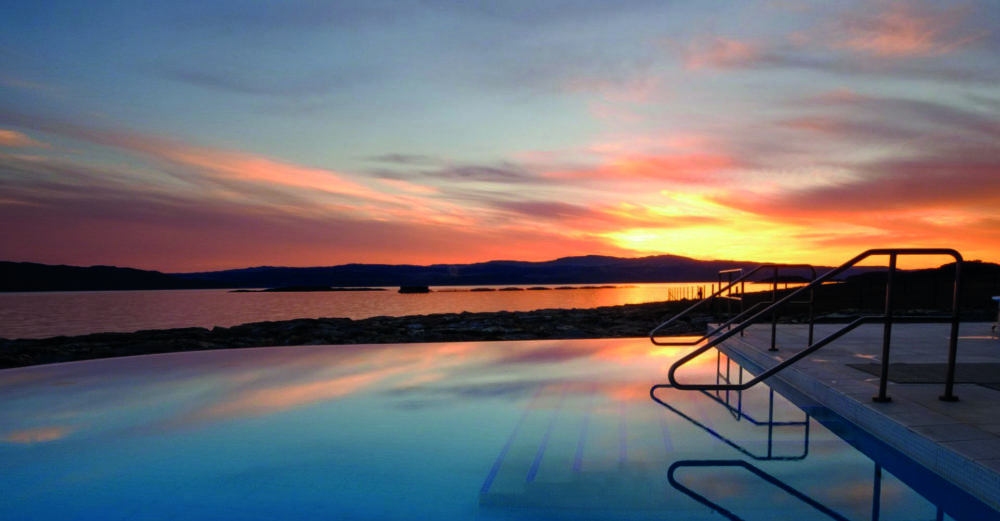 It took me a while to muster the courage to speed-walk out of the leisure complex onto the wooden decking.
Early April in Scotland did not feel like springtime.
The outdoor heated infinity pool did look inviting though, and as soon as I lowered myself into the steamy 33c water, I'd almost forgotten what that biting wind felt like.
The outdoor pool at Portavadie is the largest in Scotland, and the jewel in the crown of the large spa and leisure complex on the Loch Fyne resort.
Eking my elbows above the warm water to rest on the pool's edge, I looked out over the loch and towering hills in the distance, watching a boat arrive at the port.
Before I knew it, my fingers were wrinkly, and I had to take a few deep breaths to ascend into the cold again.
Wrapping myself up in my towelling robe, I wandered inside to use the facilities before my treatment. The spa has a hydro pool, Scandi-style sauna and steam room.
Settling down in the relaxation area, I grabbed a magazine and marvelled at the views again from the floor-to-ceiling windows. Close my eyes, and I could be poolside in some sun-soaked location.
I ambled through for my treatment, a hot stone massage. Not my usual aromatherapy massage, I decided to opt for the 55-minute hot stone treatment, mainly because the benefits included a deeper relaxation of muscles. I'd had an ache in my back and shoulders for weeks, and I wanted a gentler treatment of the tension.
My therapist went over my concerns with me before leaving me to hop up on the heated bed (I need to get one of these for my house, I love them) and getting to work on my knotty shoulders.
Flat, heated stones made of volcanic rock were placed in targeted areas of my back. The heat of the stones penetrate into the muscle tissue, relaxing the muscles much quicker than a standard massage.
The hot stones were deeply relaxing, and I had to stop myself from drifting off a few times. It really did feel like any anxiety and stress that I was carrying around in my muscles just melted away.
I awoke from my trance all too soon; those 55-minutes just flew past. This treatment really is perfect for pre-wedding pampering. Benefits can include boosting your immune system and helping relieve insomnia – reason enough for any bride or groom-to-be to get booking!
A 55-minute hot stone massage treatment costs £70 on its own, or can be booked as part of a spa day package, from £91.
All day packages include a bento box lunch, quarter bottle of prosecco, tea and coffee during lunch and full use of the spa and leisure experiences.
12 ways to de-stress from wedding planning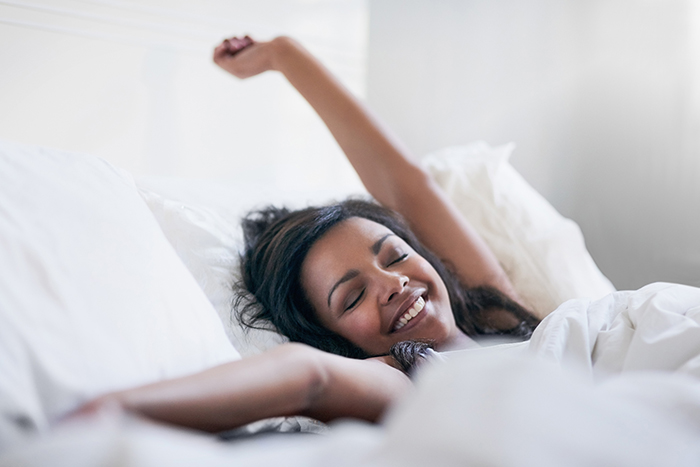 Finding the balance between work, family, friends, home and planning a wedding might seem a little overwhelming.
It's important still to have some 'me time', even in the busiest of weeks.
Here's 12 ways to help de-stress…
1. DE-STRESS ON THE GO
BUY | Neom Essential De-stress Kit
The ultimate collection of mini's to help you de-stress on the go. Expertly blended to help you feel calm and banish stress, the kit includes 3 products from the Neom Scent to De-Stress range: a 5ml Pulse Point, 5ml On The Go Mist and 10ml Hand Balm.
Great to try out the products before committing to spending on the full sizes in the range.
2. SCENT YOUR SLEEP
BUY | this works Deep Sleep Pillow Spray 
Infused with lavender and chamomile to help calm both body and mind, this really is the perfect remedy for an effortless night's sleep.
Simply spritz onto your pillow and let the 'oil of tranquillity', Vetivert, help to alleviate stress, settle the nerves and establish a feeling of balance.
Plus, it's under 100ml, so great for packing when travelling.
3. LIGHT A CANDLE
BUY | Cowshed Knackered Cow Relaxing Room Candle
With an aromatic blend of essential oils of lavender and eucalyptus to help you slow down and clear your head, ideal to help relax and unwind after a long day.
4. FIND TIME TO MEDITATE
You might think you don't have time for meditation in your life or that it's something people only do on a hilltop during some sort of exotic yoga retreat, but trust us, try it.
SWD's Rachel loves Insight Timer Meditation App, available free on iTunes + Android.
There's thousands of meditations, from two minute breathing exercises to give you a moment of calm, to hour long recordings to help you drift off to sleep when your mind just won't stop going over table plans.
5. BOOK A SPA DAY
BOOK | Bath Hut Experience at Fletcher's Cottage Spa at Archerfield
Nothing says relax and unwind quite like a spa day and Fletcher's Cottage Spa is certainly one of the best for the ultimate chilled experience.
Alongside other treatments and spa days, the Bath Hut Experience is something a little different and involves two hours' use of the spa facilities before unwinding with time in your individual bath hut where you can choose from organic hand harvested seaweed to detoxify the body or a beautiful aromatherapy bath to heighten the senses and clear the mind.
6. GET MORE ACTIVE
We're not suggesting you take up body building and spend every spare moment at the gym, but exercise produces endorphins – chemicals in the brain that act as natural painkillers – and also improve the ability to sleep, which in turn reduces stress.
Even a short home work out or walk on your lunch break can have a great positive impact on your stress levels.
SWD's Rachel loved Leanne Conroy's Female Fitness Plan, a 10 week food and fitness programme, which includes weekly home work outs (no a gym subscription needed).
7. DRINK MORE WATER
BUY | Bride personalised water bottle
Instead of grabbing a can of energy drink when you're feeling tired and stressed, go for water instead.
Studies have shown that dehydration leads to higher cortisol levels – known as 'the stress hormone' – making it harder to deal with everyday issues.
We love these personalised water bottles from Scottish calligrapher, Laila Lettering. Stylish and de-stressing!
8. TREAT YOURSELF TO AN EYE MASK

BUY | Hydrea London bamboo relaxing lavender eye pillow
Relax and pop on this eye mask, which acts as a natural compress, providing gentle weight to help muscles relax and clear your mind.
Heat the pillow to soothe tense facial muscles and encourages blood circulation to relieve eye strain, irritation, headaches, sinus pressure and stress. Alternatively, pop it in the fridge and let this soothing eye pillow reduce inflammation and refresh tired eyes.
9. GET READING
BUY | Now Is Your Chance: A 30-Day Guide to Living Your Happiest Life Using Positive Psychology by Niyc Pidgeon 
Helpful to get you in the right mind frame not only for less stressful wedding planning, but for an overall more positive life and happier outlook. Knowledge is power, of course.
10. TRY A NEW PRODUCT
BUY | Therapie Calm Balm
The mellow base consists of frankincense, sandalwood and vetiver, laced with a crystal infusion of larimar " to stabilise emotions and prevent you feeling overwhelmed.
Just apply the soft, sensuous balm (a blend of oils and plant butters) to areas of tension, then breathe deeply to establish a reassuring 'blanket' between you and the pressures of modern life.
11. PUT PEN TO PAPER
BUY | Write It Down, Let It Go: A Worry Relief Journal
A therapeutic technique to help relieve stress and anxiety is to write down your worries.
If you're not entirely sure where to start, this journal encourages you to record worries on one page and then use the opposite page to re-frame anxious thoughts into positive actions or feelings.
Just writing down those worries can really help to feel more in control.
12. ENJOY THE LITTLE THINGS
Set aside a date day for you and your OH, take time out of being busy to just have some 'me-time' or plan a day out with your besties to forget about the serious stuff and just enjoy the day-to-day.
When there's so much to tick off your to-do list, it might seem like being busy is your only option, but don't forget to try and have some fun with the wedding planning and embrace the more lighthearted aspects of being engaged, like going to your first wedding fair.
Never be too busy to just be.
DO YOU HAVE A DE-STRESS TECHNIQUE NOT LISTED THAT YOU KNOW OTHER BRIDES WILL LOVE?
There's a new Clarins vegan skincare range and it starts from just £15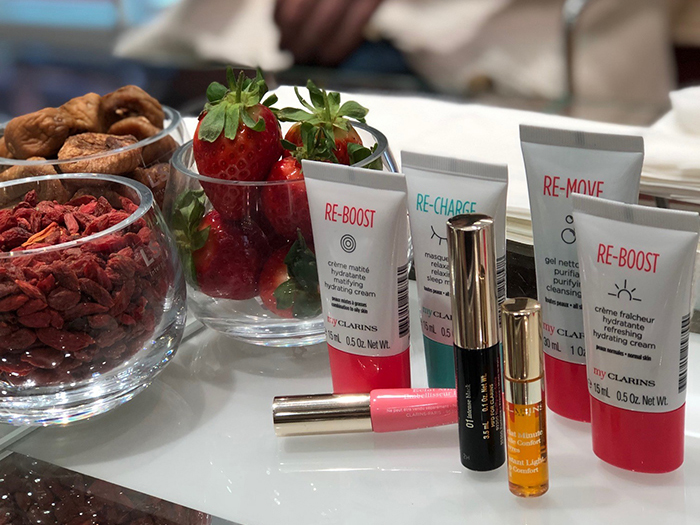 Designed for women under 30 and perfect for brides-to-be, the new My Clarins collection has just launched in House of Fraser, Glasgow.
SWD's Rachel Lawler went to check it out. Here's the products she'll be adding to her routine as she plans her own big day… 
READY FOR A RE-FRESH
BUY | My Clarins RE-FRESH Hydrating Beauty Mist (£17)
You know that feeling when it hits 3pm and you're practically falling asleep at your desk?
My Clarins RE-FRESH Hydrating Beauty Mist is a super hydrating face mist. Fresh, cool and packed with plant extracts, it's a five-second hack to perk up skin for the ultimate wake-up call.
I'll be keeping a bottle in my office drawer from now on.
CATCH THOSE ZZZ'S
BUY | My Clarins RE-CHARGE Relaxing Sleep Mask (£24)
Whilst the cream moisturisers were amazing, we had to give a special mention to the My Clarins RE-CHARGE Relaxing Sleep Mask, which has been dubbed 'eight hours sleep in a jar!'
Super soothing, this plant-based overnight face mask is packed with acerola seed, fig and huang qi extracts to detox and hydrate.
l tried it out and noticed a visible difference in my skin overnight – 100% what any bride-to-be needs during a busy time of wedding planning.
SPOT THE DIFFERENCE
BUY | My Clarins CLEAR-OUT Targets Imperfections (£15)
There's nothing like an unexpected spot to ruin your vibe – seriously, it's like our skin knows when we have something big coming up and decides that precise moment is when you deserve a giant breakout!
We wish we'd had this anti-blemish hero when we were in our teens! The on-the-spot treatment works to calm breakout areas with 84% of users reporting they saw swelling, soreness and redness reduced within two days.
My mind is at ease knowing no spot will ruin any big occasion in the wedding run up or on the day itself.
FAB FREEBIES
To mark the launch of My Clarins, you can choose your free travel-size essential from the range when you purchase a full-size My Clarins product. Plus, receive an additional make-up treat.
You can shop the full collection here and discover all the free gift T+C's here.
Bridal Beauty Buzz: Jo Malone launches new smoky fragrance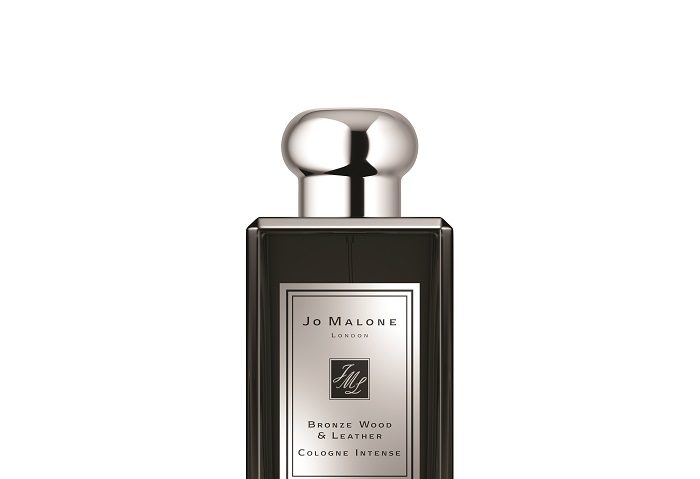 Looking for your wedding scent? We're a big fan of the new Jo Malone offering

A new Jo Malone fragrance has landed and it's one of my favourites yet.
Bronze Wood & Leather (£75 for 50ml) is part of the Cologne Intense range and has a smoky scent with a bright edge that'll appeal to men and women.
Grooms-to-be should also check out Jo Malone's Huntsman collection, which has four distinctive scents designed in collaboration with Huntsman Savile Row.
My other half is complimented every time he wears Whisky & Cedarwood (£120 for 100ml). And so am I when I nick it.
Can *this* mask give you dream skin for your big day and beyond?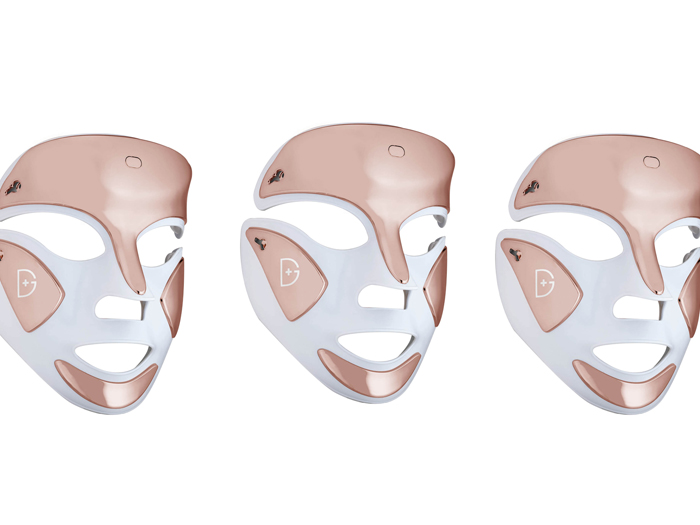 Forget facials, this is the new skincare need-to-know…
BUY | Dr Dennis Gross Skincare's DRx SpectraLite FaceWare Pro
It may look like part of a C-3PO costume, but if the hype is to be believed, this is the future of skincare.
Dr Dennis Gross Skincare's DRx SpectraLite FaceWare Pro is a medical-grade mask that uses a combination of red and blue lights to smooth wrinkles, reduce acne and stimulate collagen production.
It costs £430 so it is not by any means cheap, but if you're considering a course of facials ahead of the big day to tackle these issues, this could work out more cost-effective in the long-run.
WOULD YOU BUY THE MASK OR ARE YOU GOING TO STICK TO FACIALS? LET US KNOW ON OUR FACEBOOK PAGE!
SWD Tries… Festive Spa Day at Macdonald Inchyra Hotel and Spa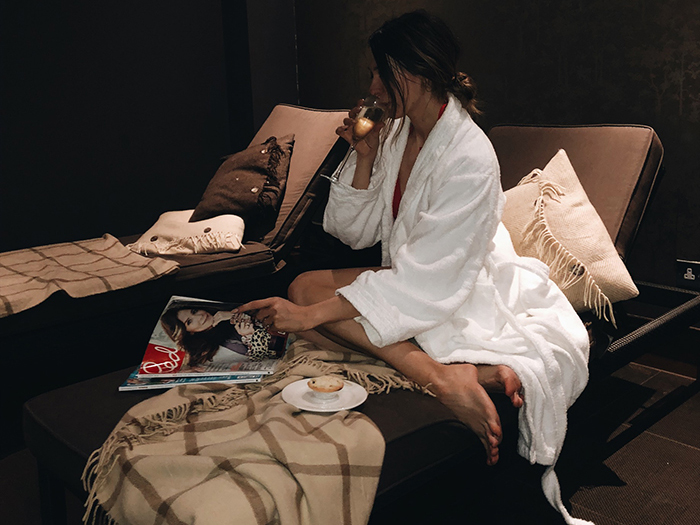 Frazzled by another festive party? Completely exhausted by Christmas shopping? SWD's Rachel heads for a day of relaxation at Macdonald Inchyra Hotel and Spa.
When I want to relax, nothing really beats a spa day. Fluffy robes, a glass of bubbles and a luxury lounger are the key to happiness, I'm telling you!
The run up to Christmas is just so busy, if you're not running around crowded shops trying to remember what aftershave your OH wanted, you're trying to squeeze some wedding planning in to a Christmas party-packed schedule.
And don't even get me started on the bad weather and its effect on my poor skin!
It's so important to treat yourself when things are so hectic, so I was more than happy to try out Macdonald Inchyra Hotel & Spa's Festive Spa Day. All in the name of research, of course!
The Festive Spa Day is totally personalised experience and is perfect for those looking for some much-needed indulgence or simply a spot of festive pampering. A gift to you, from you.
It's also totally affordable too, from just £44.50 per person.
A SPECIAL TREAT
Your festive day of relaxation includes a 55-minute ELEMIS Couture Touch Treatment as well as full use of spa facilities, a complimentary glass of prosecco and festive mince pie.
Plus, you will also receive 20% off additional treatments as well as a £5 retail voucher – perfect for those last-minute Christmas gifts or a personal treat.
The ELEMIS Couture Touch treatment offers a full body experience and is designed to condition skin from head to toe while rejuvenating tired muscles – perfect for some post shopping relaxation.
The treatment starts off with an indulgent facial where skin will be cleansed, toned and exfoliated before a mask is applied, with all products specific to the your skin's needs.
For the second half of the treatment, you choose between a deep tissue massage or deep hot stone massage. I opted for the deep tissue and could feel my stresses melt away.
I then made full use of the very and luxurious relaxation room. Sipping my prosecco and eating a yummy mince pie whilst reading a magazine was a dreamy Sunday.
The festive offer runs until 31st December so you've got plenty of time to book in and leave your wedding/Christmas/family stresses at the door!