Shopping for wedding rings next on your To Do list? Don't go 'til you've read this…
Jeweller Anna Marion shares her shopping top tips.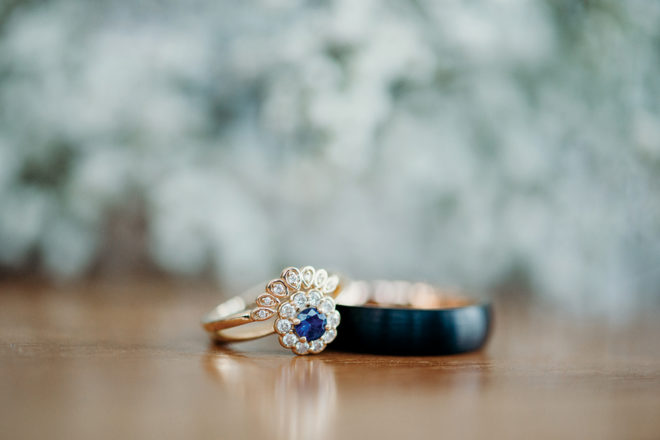 Don't go ring shopping until you've read these pearls of wisdom from jeweller Anna Marion of Oui! Designs.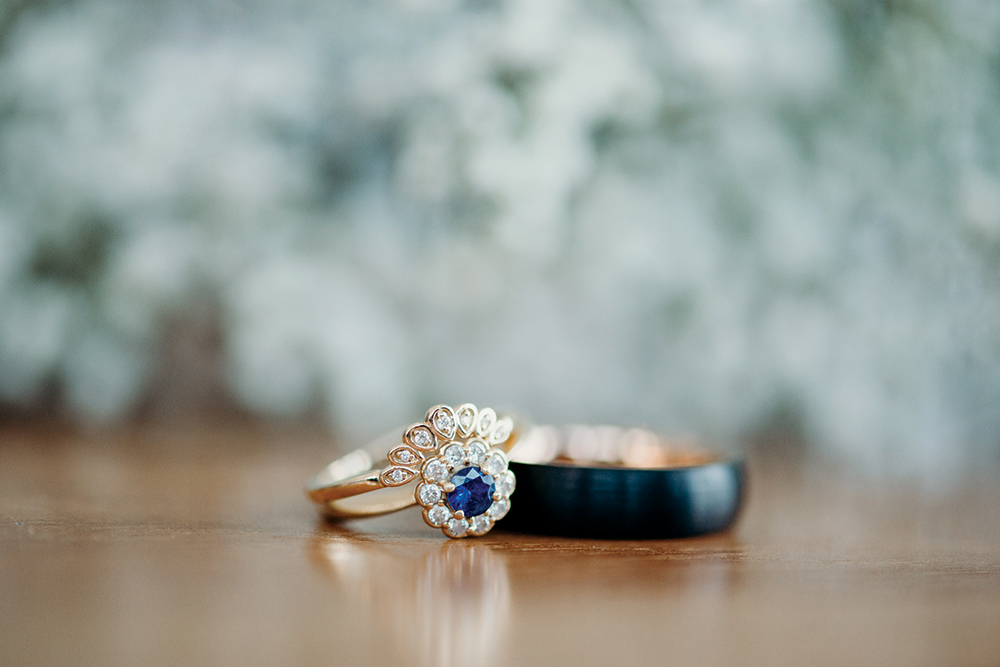 IMAGE | Weddings by Hayley and Craig 
Figure out your budget
First of all, work out how much you would like to spend. I know this is something that can feel counter-intuitive to reveal, but it will mean your jeweller won't waste your time suggesting options that aren't suitable.
Good to know: although you might think that a custom jeweller would cost more, often they are more competitively priced as they have fewer overheads than larger commercial companies.
Find your jeweller
Wedding fairs are a great way to see and meet a range of designers, allowing you to get a feel for their style and decide if you'd like to work with them.
As well as the large wedding shows, there are many smaller events with a curated selection of exhibitors. Magazines, blogs and social media also provide useful ways to find a designer you like.
Don't forget to take notes and save the images you like so that you can communicate the aspects of their work that attracted you to them. The more information you have, the easier it will be to make something that you love!
Know your stones
If you're thinking of adding some color or sparkle to your wedding ring, you should choose gemstones that will wear well. As you probably know, diamonds are very hard – but did you know that sapphires aren't far behind?
Diamonds and sapphires come in every color of the rainbow, but sapphires are less expensive. If you are keen to use other gemstones for sentimental reasons (by repurposing inherited jewellery, for instance) it is advisable to put them in more protected locations on the ring, such as on the side, inside or in a concave area where there is less contact with day-to-day abrasive objects.
Otherwise, more protective settings should be considered such as bezel or flush settings.
Don't mix metals
For a bride, the best choice of metal will be the same metal as her engagement ring. Different metals have different levels of hardness and if worn together every day, the harder metal will wear away the softer metal.
For example, an engagement ring made in platinum (which has good hardness) will slowly remove metal from a wedding band made in yellow gold (which is relatively softer).
Think about how you would like the metal to look, too. If you'd like something more grey and matte, then platinum is the way to go. If you want something bright white and shiny, rhodium-plated white gold is the best choice.
Palladium has similar wear characteristics to platinum, but it has a lower density so is therefore lighter. It's a great choice for larger designs, such as a man's band.
Remember it takes two
If you plan to wear your engagement and wedding rings together often, it is important to make sure they sit well together. If there are only a couple of small areas that make contact, those areas will rub away at one another.
A common example is an engagement ring that has protruding prongs on the side (from the top of the stone down to the finger), and when a flat band sits next to them, it wears away the claws.
This is particularly troublesome because as the claws weaken they are likely to release the centre stone. Long-term, it's worth the money to have a custom wedding band that nests well.
Look after them!
My friends and family often ask me how to clean their gemstone rings. A quick fix is to chuck them in hot, soapy water and attack them with nothing other than an old toothbrush!
For a thorough clean, a jeweller will put your items in an ultrasonic bath. This is great for any precious jewellery, but remember not to get opals wet as it can make them cloudy.
Keep an eye on your settings to make sure you don't lose any gemstones. A good way to check is by tapping the gemstone with your fingernail – if you can hear or see a slight rattling, don't delay in taking it to be looked at.
Even if the stone is still covered with plenty of metal, a loose claw can snag and break or loosen further, but it is easily fixed if it only needs a small adjustment.