Fall in love with Sheila Fleet Jewellery's charity collection
Give your bridesmaids a prezzie to treasure forever with Sheila Fleet Jewellery's daisy themed charity collection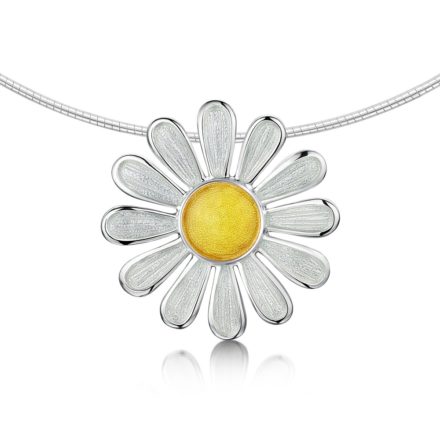 The best presents are the thoughtful ones – that's why we love Sheila Fleet Jewellery's daisy charity collection.
With every purchase from Sheila Fleet's Daisies at Dawn, Coloured Daisies or Diamond Daisies collections, 10% will be donated to Pancreatic Cancer Scotland.
Treat your bridesmaids to an item from the collection to say thanks and, as well as supporting the charity's amazing work, your 'maids will end up with a gorgeous piece of jewellery to treasure forever.
Read on to find out more about this lovely collection.
A special significance
The daisy has always had great meaning to Orkney-based jewellery designer Sheila Fleet OBE – when she married husband Rick in 1976, her long white dress was made of lace daisies and she carried a large bouquet of the flowers.
But daisies also have a special significance to Sheila's local community.
When at age 14 local girl Emily Findlay was diagnosed with neuroblastoma, a rare form of cancer, Sheila wanted to do something for her – she soon found out that Emily's favourite flower was the daisy.
This reminded Sheila of one of Rick's photographs (taken from their home and workshop in Orkney), which shows a sunrise with daisies highlighted in the forefront.
Using this as inspiration, she created and launched the Daisies at Dawn collection in 2014, turning the cheerful flower into a symbol of hope and joy.
Sheila explained: "When Emily was ill, we wanted to do something for her. We're delighted she's now doing so well, and I'm grateful we were able to help her at a very difficult time."
To date the Daisies have raised around £70,000 for good causes, which Emily and her family have benefitted from, as well as the Orkney Charitable Trust.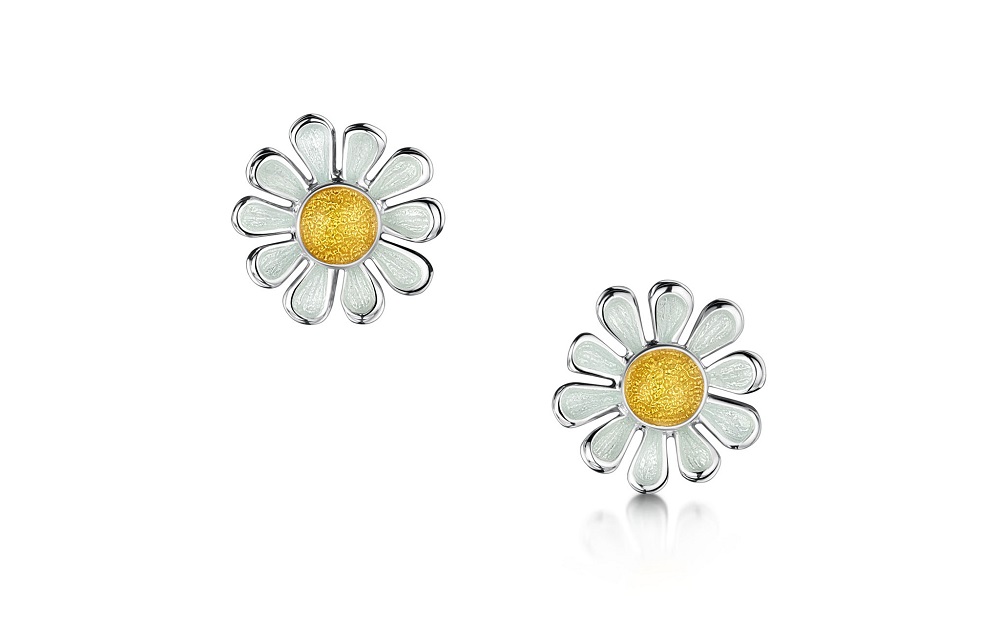 Now the collection will also show support for a charity close to Sheila's heart, Pancreatic Cancer Scotland, in memory of her late husband Rick who she sadly lost to the disease in 2013.
Sheila said: "I sadly lost Rick to this terrible disease. Locally I'm aware of other people in Orkney who have been affected by pancreatic cancer, but it affects people and their families all over the world. There is much we need to do to raise awareness."
The collection will benefit and support many people and their families, and raise much-needed awareness of one of the world's toughest cancers.
Shop the collection
While the classic daisy in the collection has white crystal petals with a sunshine yellow centre, there are also different coloured versions available.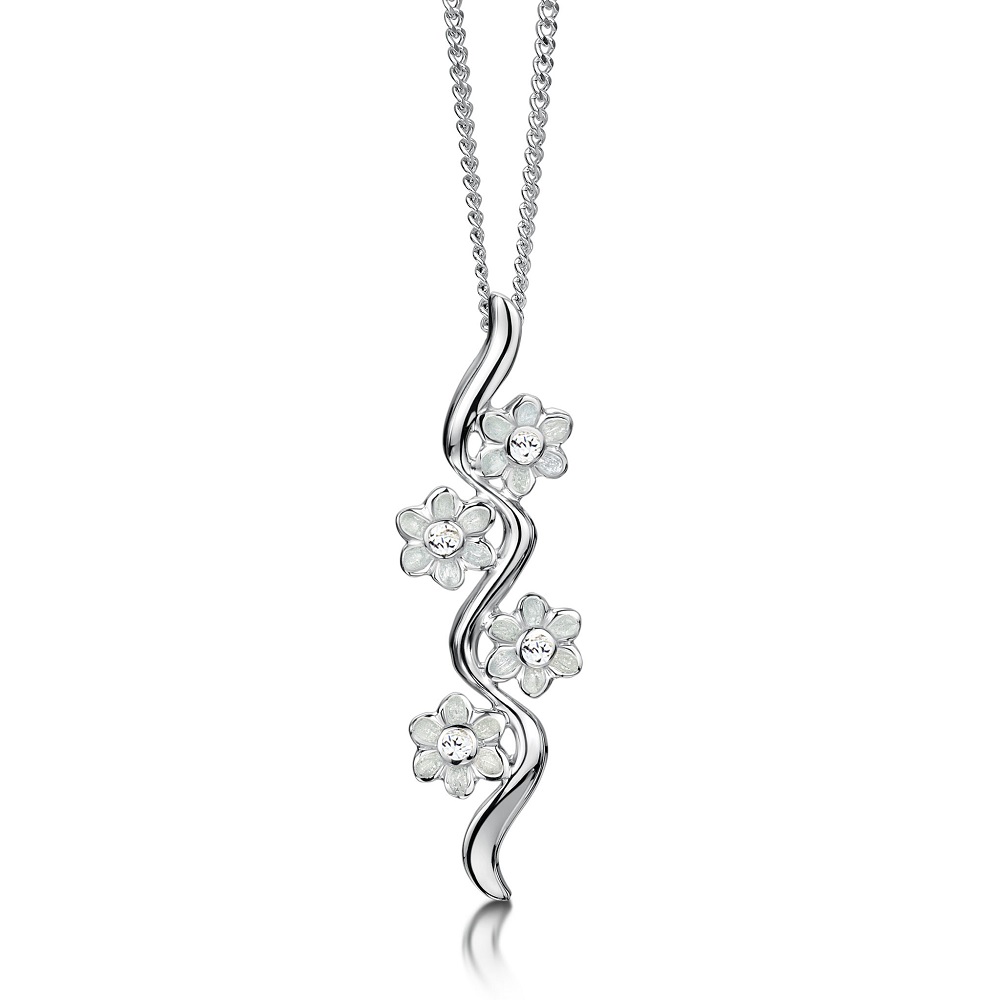 The collection includes rings, stud earring, drops earrings, bracelets and necklaces featuring the delicate and pretty design – and we reckon any bridesmaid would be chuffed with receiving one as a prezzie!
It all works perfectly for a spring or summer wedding, and makes for a timeless, thoughtful gift that they can treasure for years to come.