Want a sustainable wedding dress? This ethical designer has arrived in Edinburgh
Indie label Rolling in Roses creates bohemian, eco-friendly wedding dresses and will be stocked at a luxe Edinburgh boutique.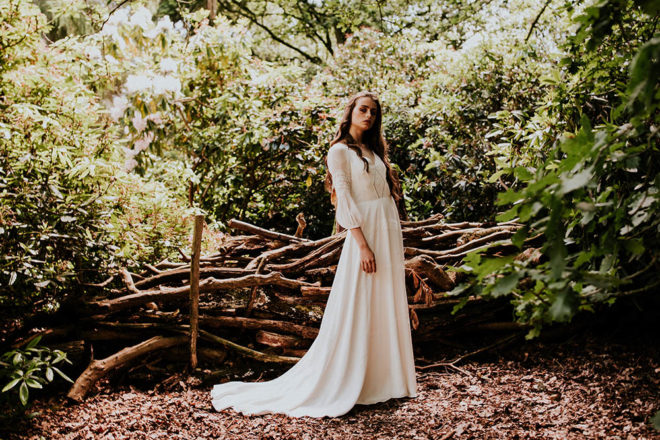 It's no secret that sustainability is a big concern for our generation, with even members of the royal family – from Princess Eugenie with her plastic-free big day to Princess Beatrice and her upcycled wedding dress – putting eco-friendly weddings on the map. Yet sustainable wedding dress designers are still pretty thin on the ground.
The pre-loved wedding dress is of course an option for those trying to make their wedding more green, but what if vintage isn't really your style?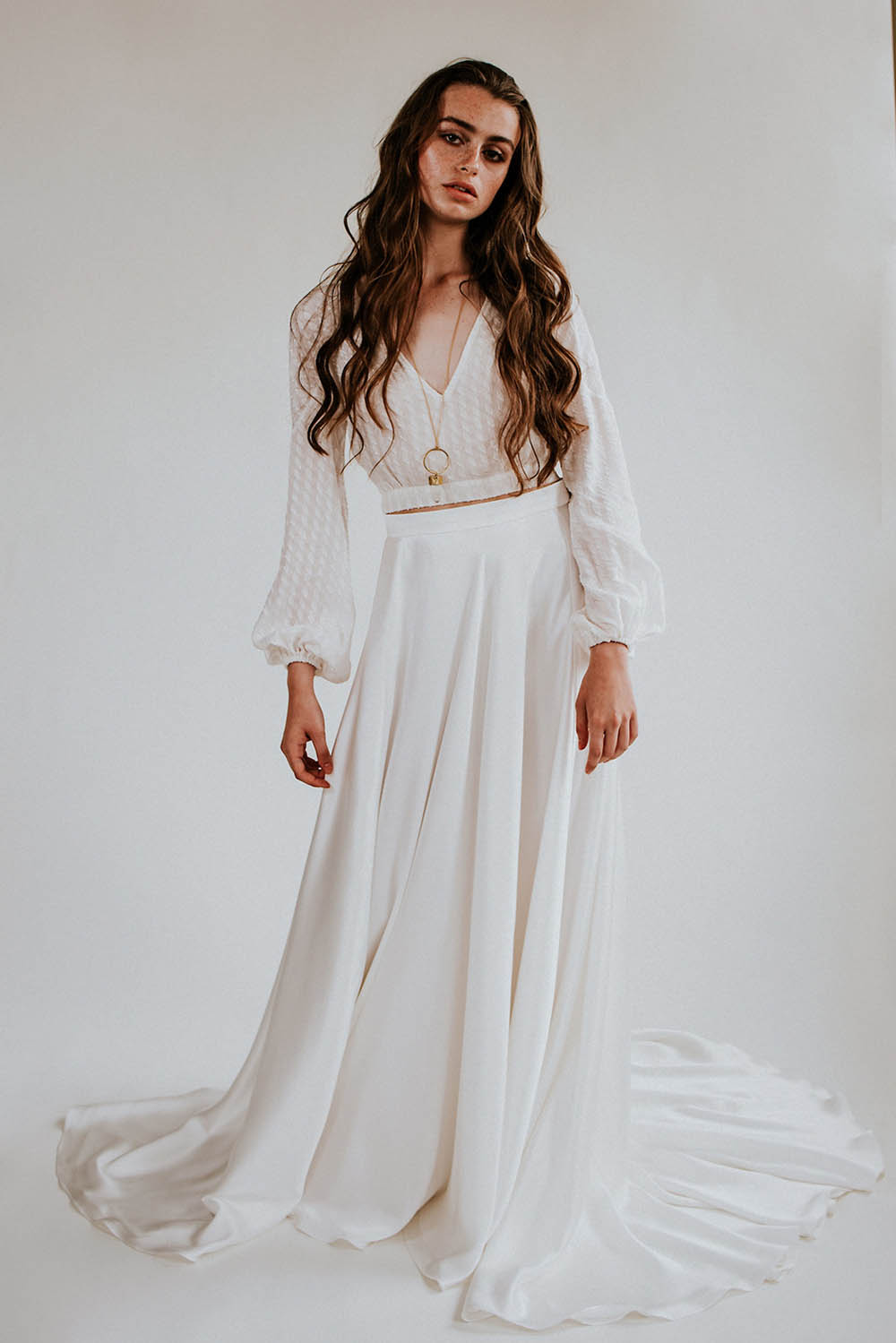 Enter Rolling In Roses, an indie bridalwear label that specialises in gorgeous, boho-leaning and responsibly made dresses for the free-spirited bride.
Looking at the designs, you'd never guess the source of the fabric, which has the soft fluidity of silk.
Rose petals, orange peel, bamboo and even plastic bottles are among the surprising resources used to create the soft, draped material of the vegan-friendly wedding dresses.
Each gown is handmade in York by a small team of seamstresses and, excitingly, Rolling In Roses dresses will be available to order soon from Rachel Scott Couture in Edinburgh.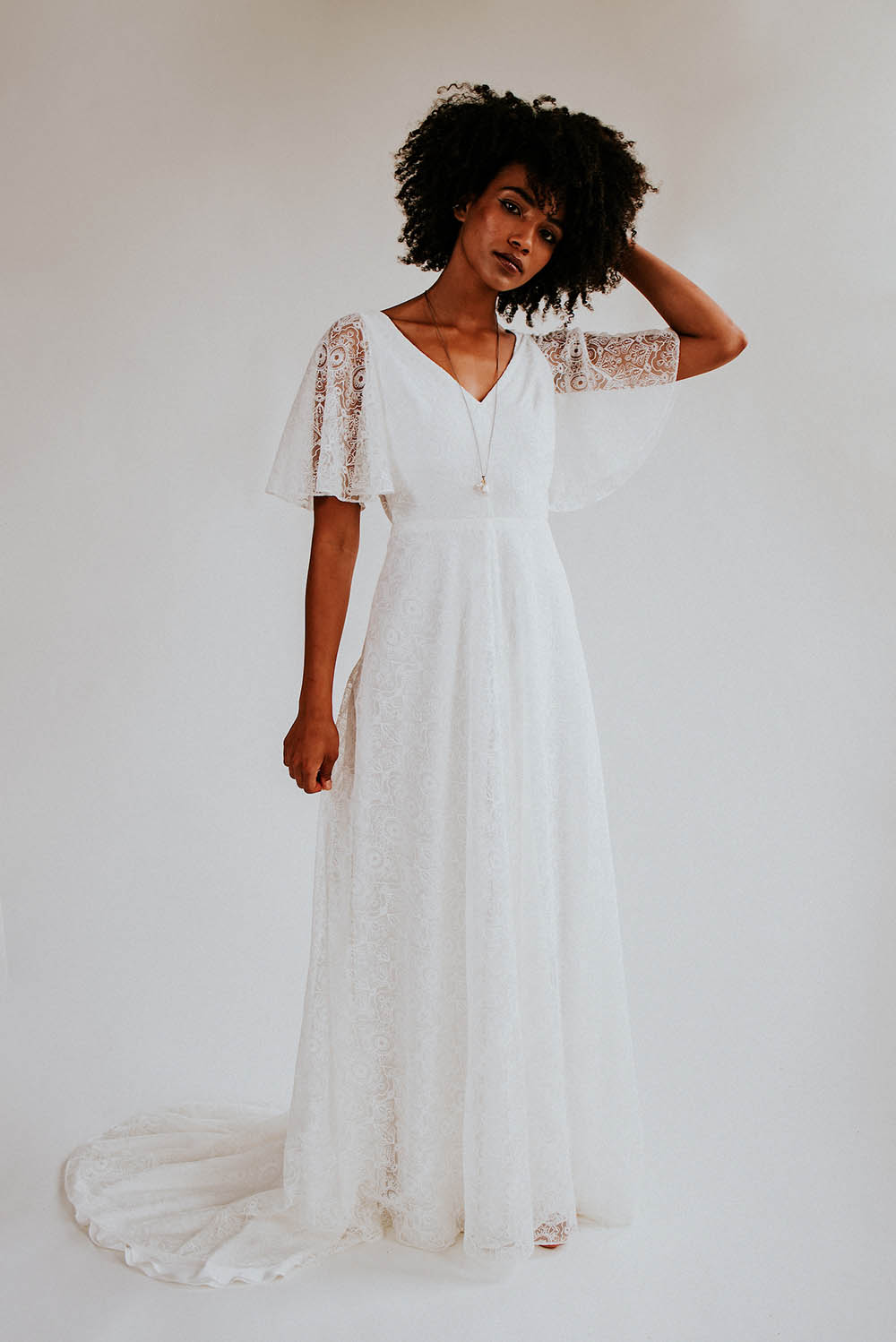 "I was drawn to Rolling In Roses not just because of their beautifully off-beat, bohemian creations, and use of such intriguing and innovative fabrics, but also because of their admirably ethical approach," says boutique owner Rachel Snedden.
"We've been working hard as a brand to become more sustainable and eco-friendly in everything we do within the higher end luxury bridal dress industry.
"So to be able to offer our brides a collection of sustainable, ethically produced dresses of such outstanding quality is so exciting."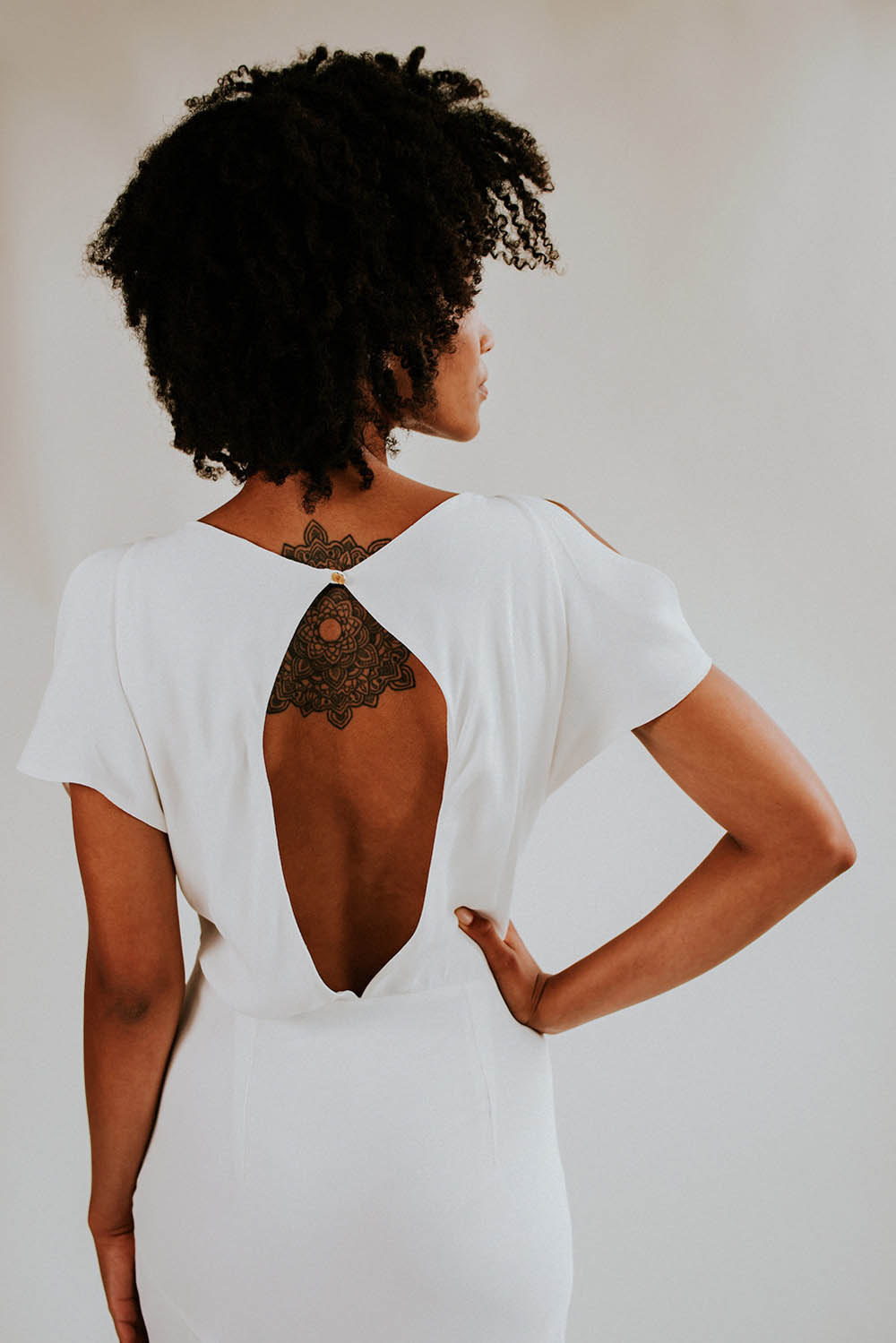 Because Rolling In Roses is a tight-knit team with a small-scale ethical production, all gowns are made to order and can be customised by brides who would like to make tweaks to the designs.
There are no size restrictions either, which means all brides from petite to plus-size can have a wedding dress that fits them perfectly.
Want to see the dresses for yourself?
The collection will launch at Rachel Scott Couture from Thursday 13th to Monday 17th August, and appointments can be made to view, try on or order a dress by calling 0131 556 1520 or emailing.