Kinnies Bridal Classics celebrates 15 years in business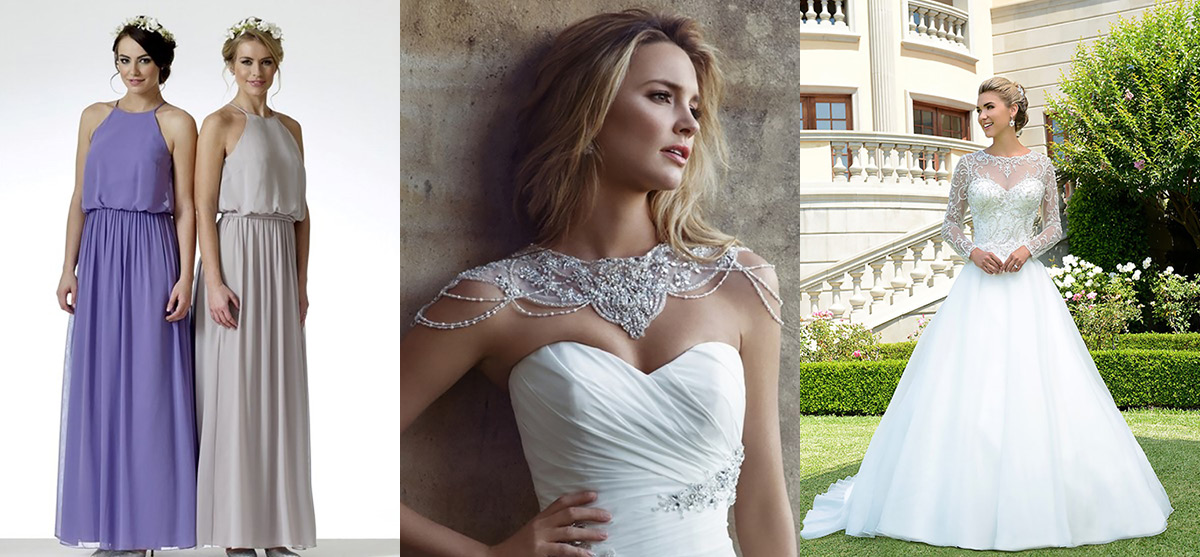 Anne from Kinnies Bridal Classics shares her top 15 pieces as the boutique celebrates its 15th anniversary
Achieving 15 years in any business is no mean feat and Kinnies Bridal Classics is celebrating today after reaching the impressive milestone.
The Motherwell boutique has helped hundreds of brides find their dream dress and accessories over the years so who better to turn to for a look at what's hot right now in the bridal world.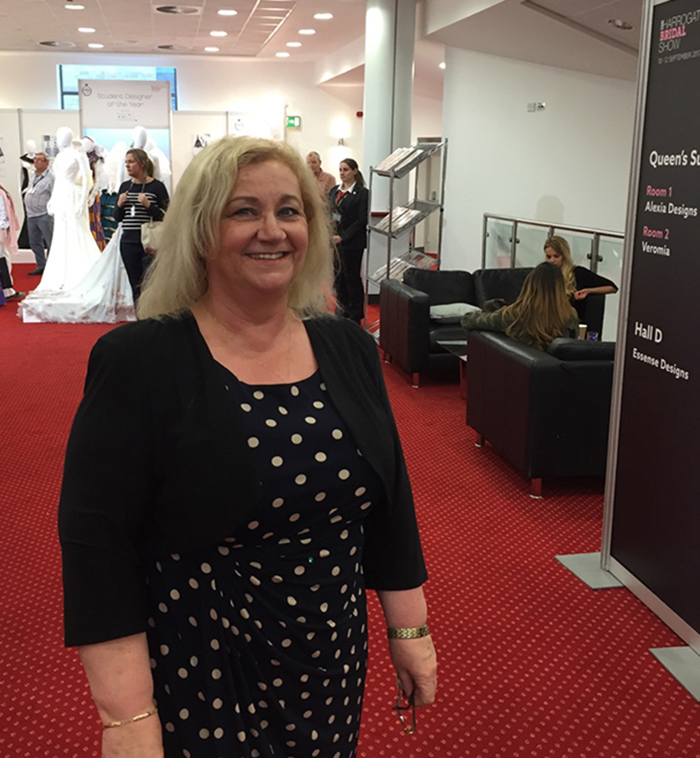 Anne at this year's Harrogate Bridal Show
Owner Anne Corcoran says, "We say that most of our brides come in a stranger and leave as a friend. A lot of them come into the shop and don't want to stop coming after their wedding!"
As she celebrates 15 years, Anne talks us through her top 15 pieces in the boutique right now:
1: Mia Solano chiffon dress with beaded applique and intricate beaded neckpiece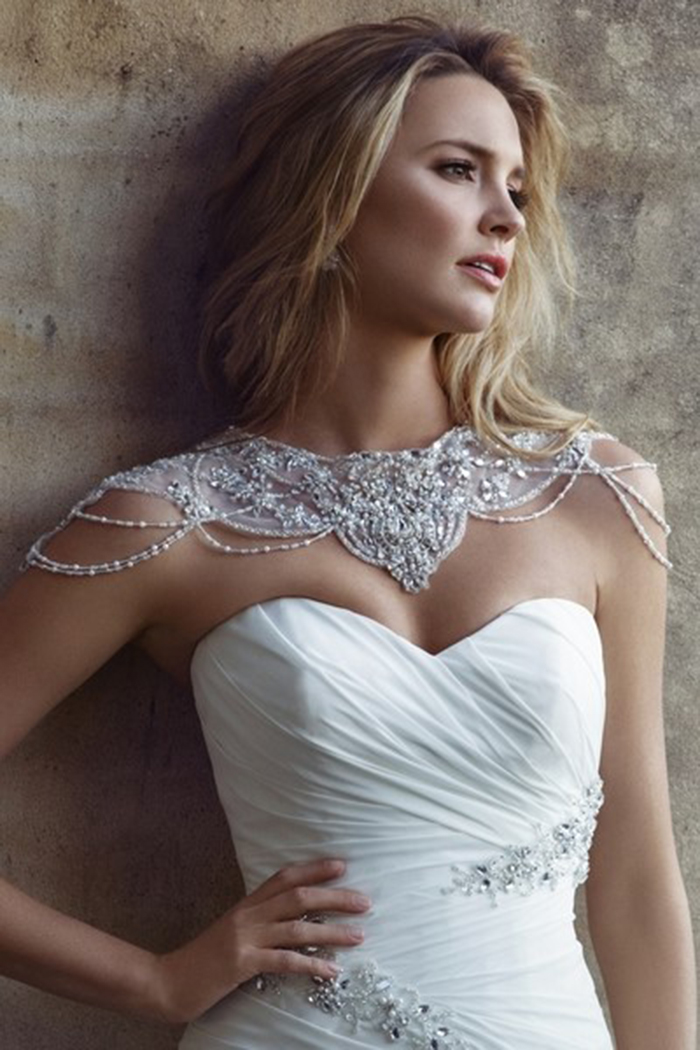 Anne says, "I love that this is a wee bit different from most of the dresses. It's a lace-up back so very easy to be fitted and the chiffon flows really nicely."
2: Sweetheart locket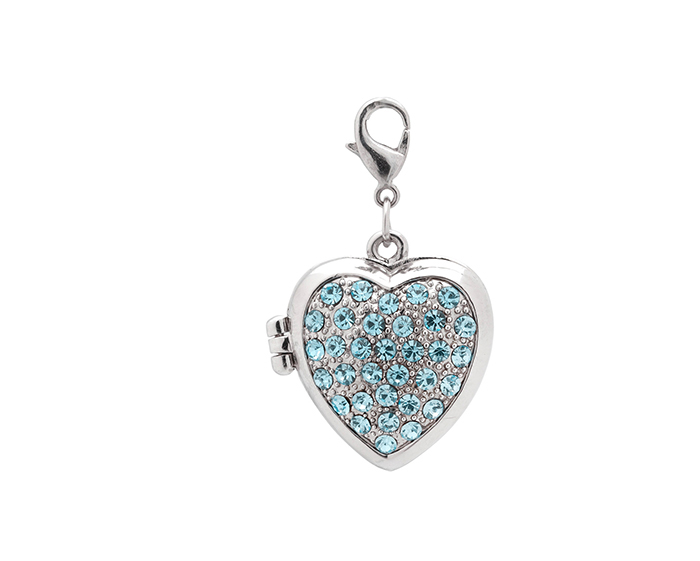 "This locket goes on a garter and you can put a picture in it," says Anne. "We say to brides if their gran or grandad isn't going to be at the wedding this is one nice way they can include them in the day."
3: Beaded Venus gown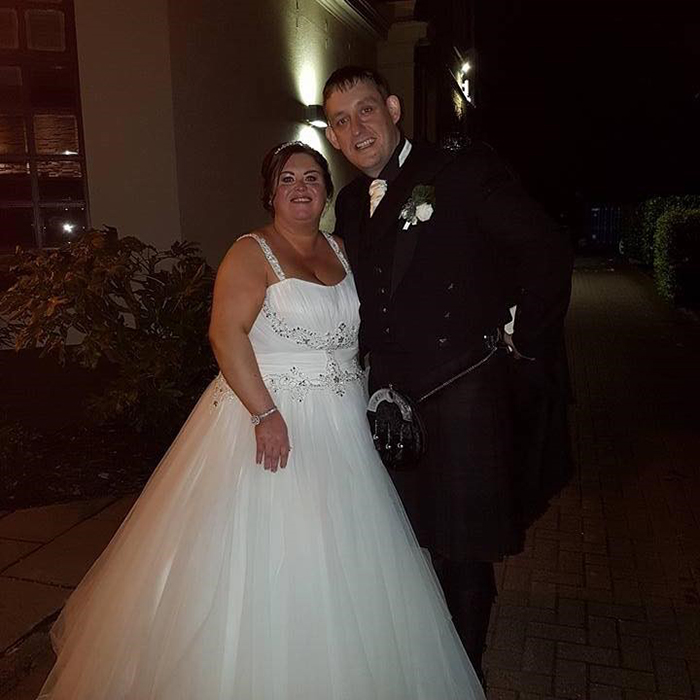 Image | View Photography
"This Venus gown is very flattering and can be worn with or without straps. The beadwork draws your eye towards the middle," says Anne. We love how happy this real bride looks on her big day.
4 Strapless Venus gown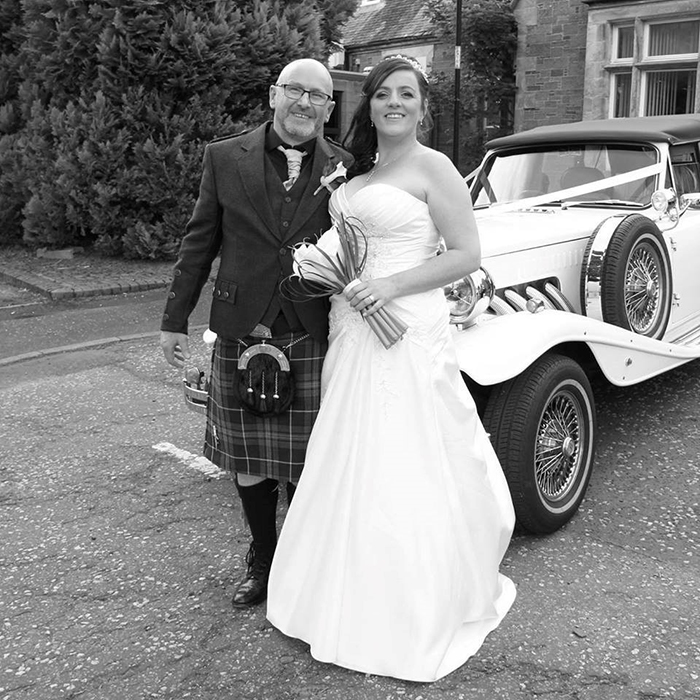 "This Venus dress is also very flattering and very easy to wear. The diamante details on the satin are lovely."
5: Venus dress with stunning beadwork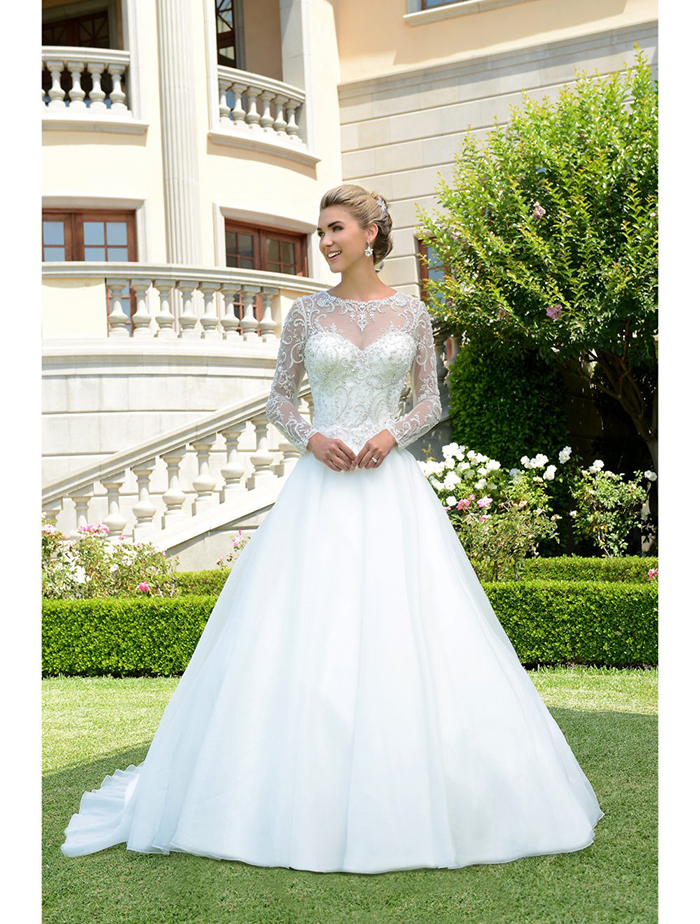 "This Venus dress can be worn strapless or with the detachable jacket," says Anne. We can see the intricately beaded jacket working well for your ceremony before removing it for a more relaxed feel in the evening.
6: Mia Solano dress with lace train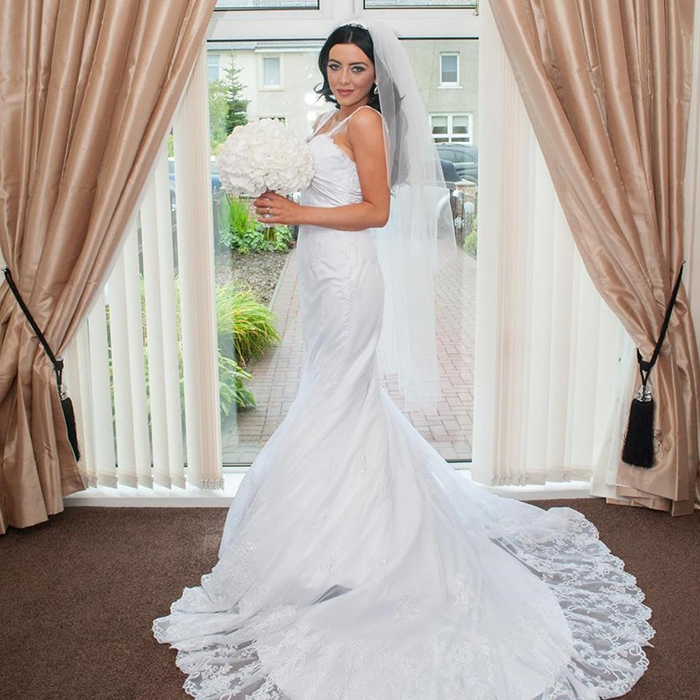 Image | View Photography
"This fishtail dress is very flattering. The train is gorgeous with the lace going round the bottom. It can be worn with or without straps but we find most girls are wanting to wear straps now."
7: D'Zage bridesmaid dresses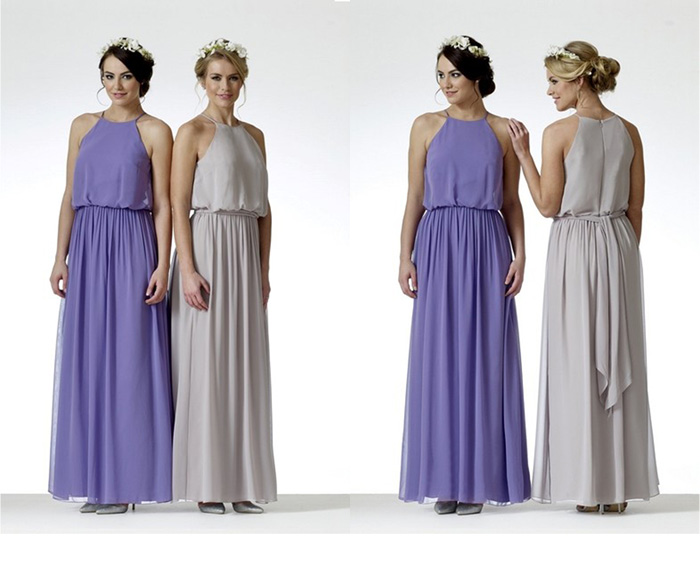 "I love these dresses from the new D'Zage collection. They're a bit different and the top can hide a multitude of sins. The gathered waist is also very flattering."
8: Twilight Designs tiara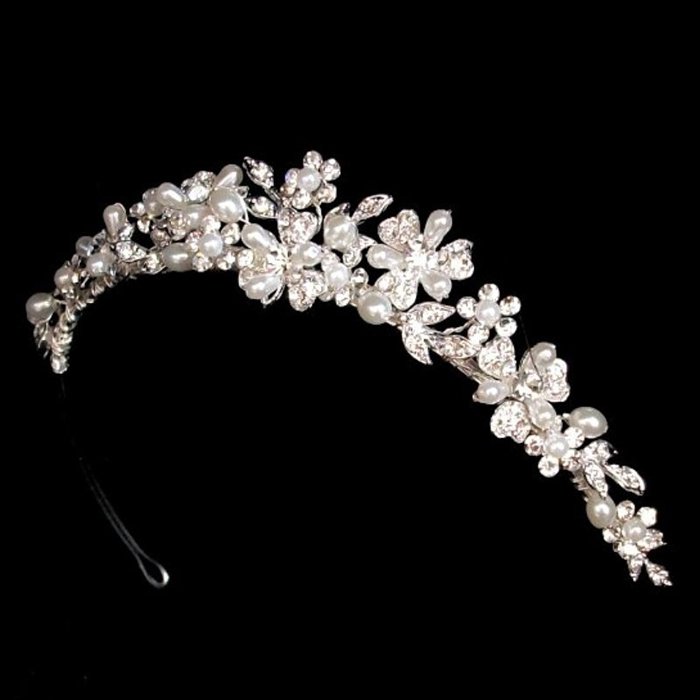 Anne likes the flexibility this tiara offers. "It's not too big so it can also be worn just as a band down on the head if you don't fancy a tiara," she says. "A lot of brides are opting for that now."
9: Twighlight Designs heart earrings and necklace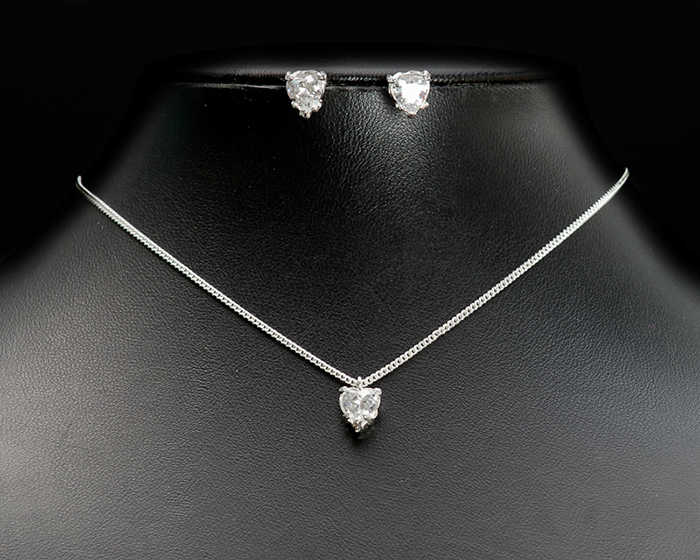 "The beauty of these is that they're very small and not too much. When you've a lot of beading on your dress you don't want anything too much."
10 and 11 (left to right): Mother of the bride or groom outfits by Gino Cerruti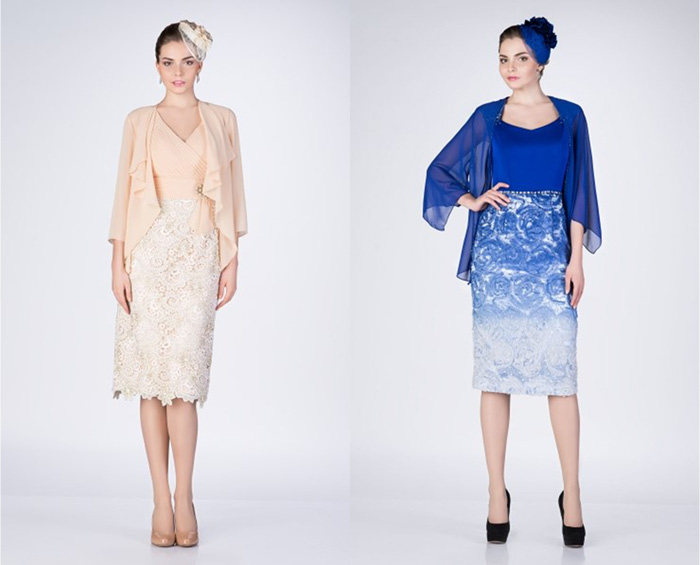 Anne's a big fan of the first outfit on the left. "This is a very easy-to-wear outfit," she says. "The waterfall front of the chiffon jacket is really flattering and the dress with it's chiffon top and lace skirt has got a broad shoulder so you can wear a normal bra and not have to worry about hiding the straps."
But if you fancy a bolder colour scheme the right-hand option could also be a winner. "I love this chiffon jacket and again there's a broad strap on the dress," says Anne. "A lot of Mothers of the Bride are now wanting a longer jacket, not the bolero style.They're going for longer lines and the lace here is very popular too."
12: Birdcage headdress by Twilight Designs

"I love the diamante flower detail in this headdress and again it's very easy to wear," says Anne. "Mothers of the bride or groom could also wear this, not just the brides."
13 and 14 (left to right): Gino Cerruti Mother of the Bride or Groom outfits #2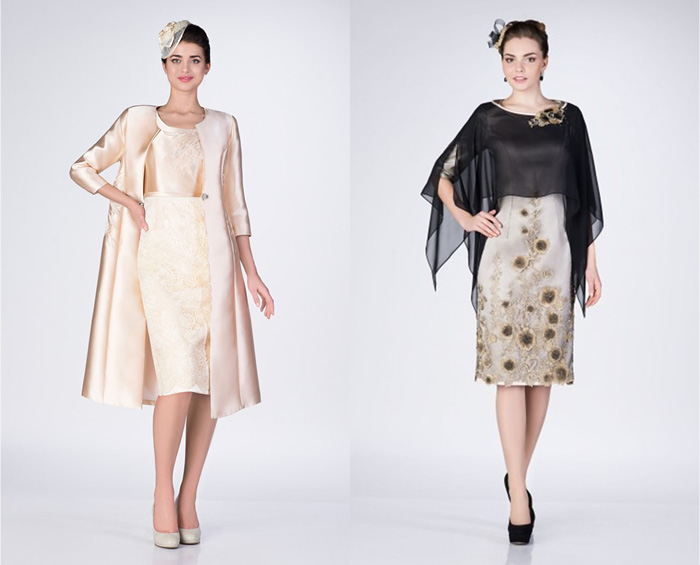 Anne loves the elegant style of the left-hand outfit with its full-length coat and lace-effect skirt. The diamante fastening on the mikado jacket is understated but adds a touch of sparkle. But if you fancy a more edgy design the right-hand option could be for you.
"I love this cape which you can take off to see the dress with three-quarter length sleeves," says Anne.
Here at SWD we love the 3D flowers on the skirt and cape sleeves – talk about adding another dimension to your w-day look!
15: Venus gown with stunning lace illusion back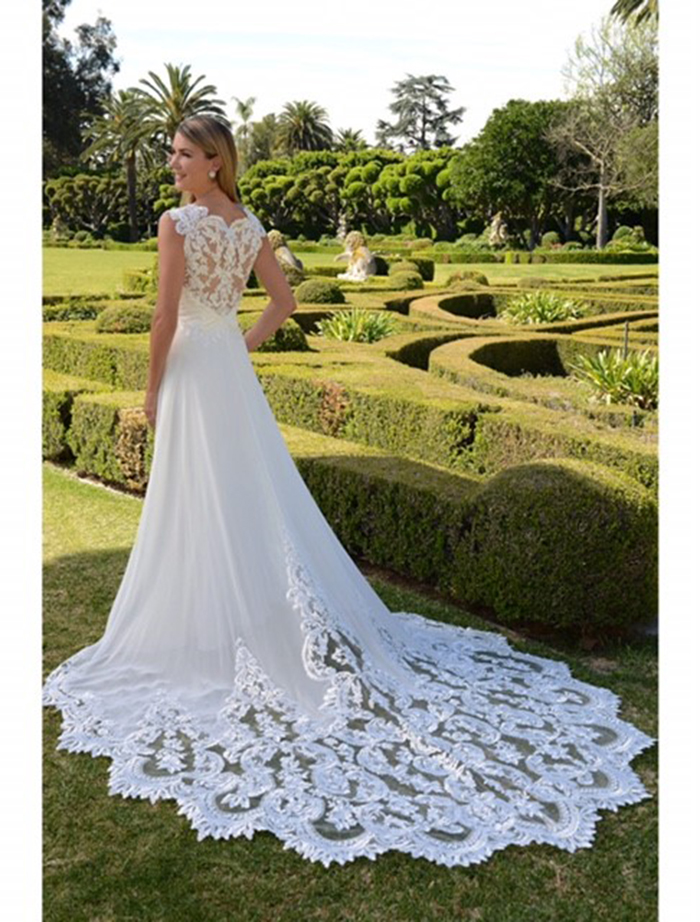 "The train and the back on this dress are gorgeous!" says Anne. "It's quite a plain front so it's not too much. The chiffon also works really well with the lace illusion back."
Connect with Kinnies Bridal Classics