Here's what the bridal style experts wore on their wedding day
What do bridal boutique staff wear when it's their turn to get married? We find out…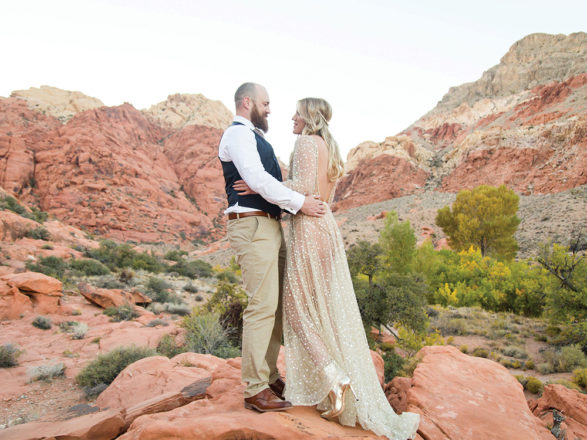 They're surrounded by amazing wedding dresses every day, so what do the women in bridal boutiques wear when it's their turn to get married? Three beautiful brides who work in the bridal style industry tell us their wedding dress stories…
American Girl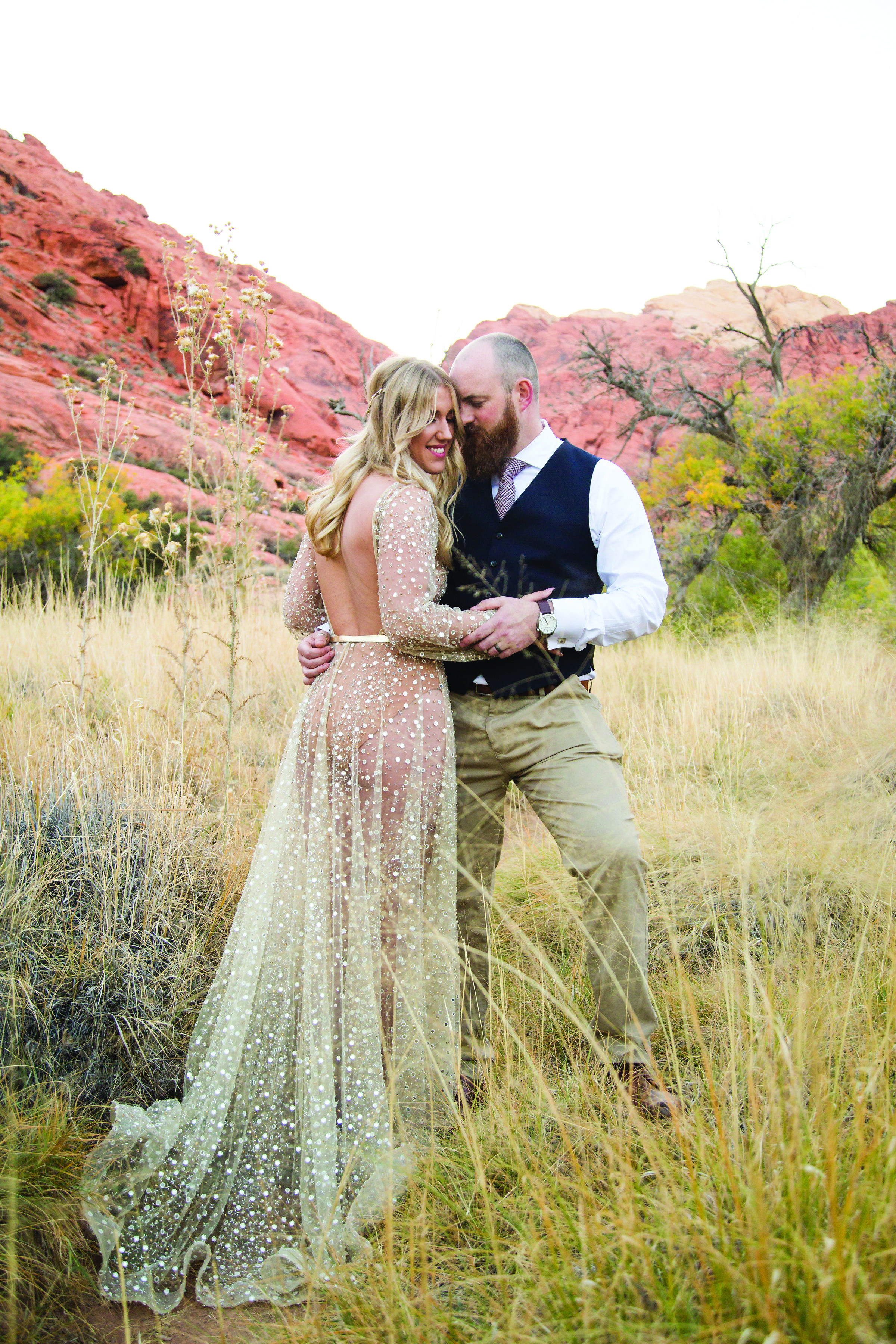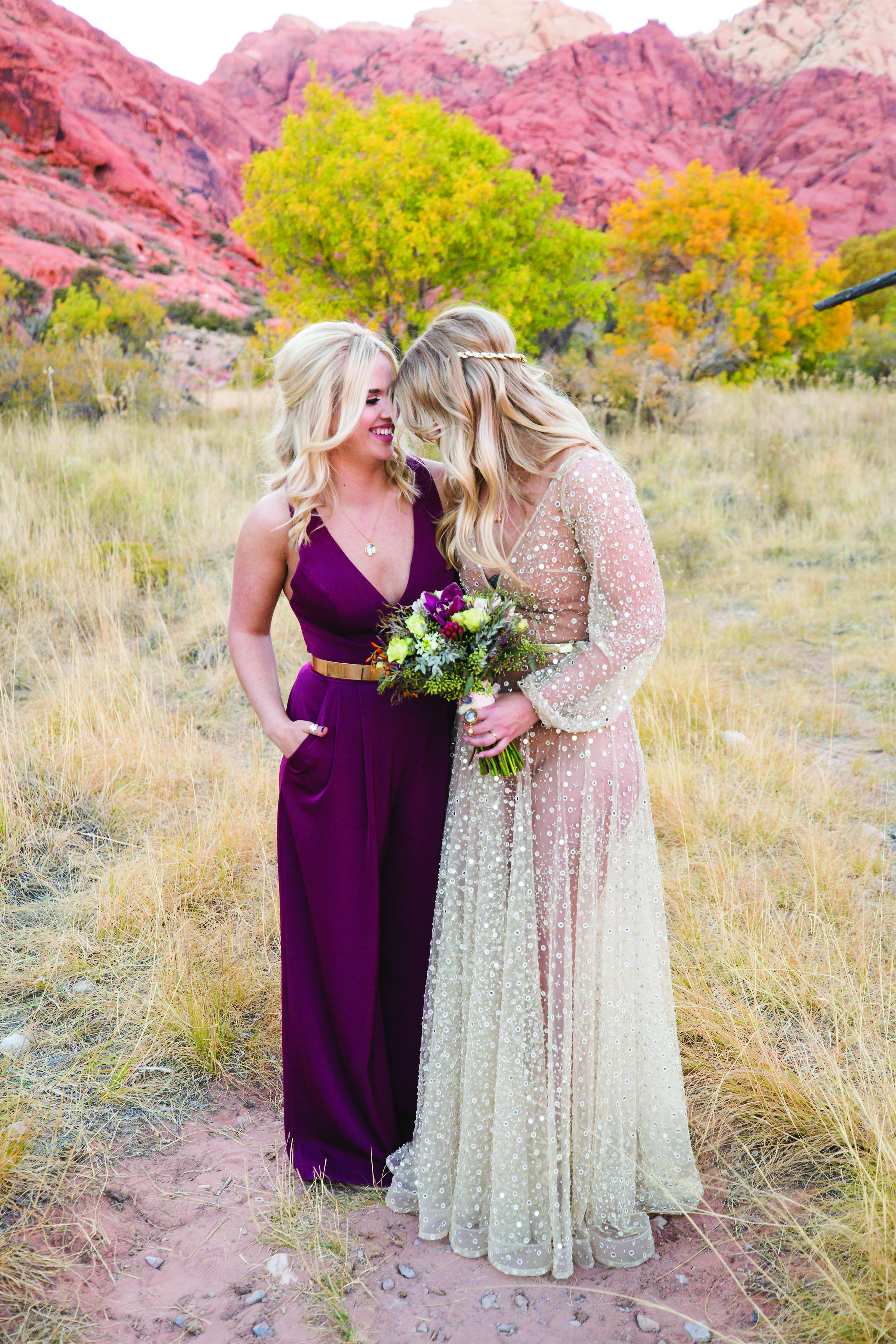 Apple Blossom Time's Carrie needed a rock'n'roll dress for her destination wedding in the American desert…
Though Carrie is a nurse by trade, she's always happy to lend a hand to sister Jolene at her Perth bridal boutique Apple Blossom Time. "I love to help at the store, go to wedding fairs or, my personal favourite, to tag along on buying trips!" she says.
So when Carrie got engaged to partner Mark, she breathed a sigh of relief – she at least had one thing covered: "I knew I was going to be in the best hands when it came to getting my own wedding dress. Having Jolene in my corner was my secret weapon, and no one can tell it to you straight quite like a sibling can."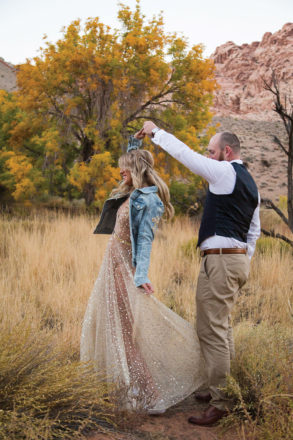 The sisters both fell in love with Australian bridal line Chosen by One Day Bridal at New York Bridal week, but it took Carrie a while to choose a dress that was definitively 'her'. Eventually she found it in 'Nala', a striking gown made from mirrored and embellished gold tulle. "It was last on my list to try on, but when I did I fell in love with it instantly," recalls Carrie. "I loved how unusual it was and how it made me feel like the best version of me."
When the big day came at Red Rock Canyon, Carrie's unconventional attire caused a stir – a reaction she was very pleased with. "Most people said that if they had to pick a dress for me then that is the one they would have chosen every time," she says. "There were those that didn't really understand the fact it was so unusual and un-bridal looking but splitting the crowd is how I knew I had got it right!"
Think Twice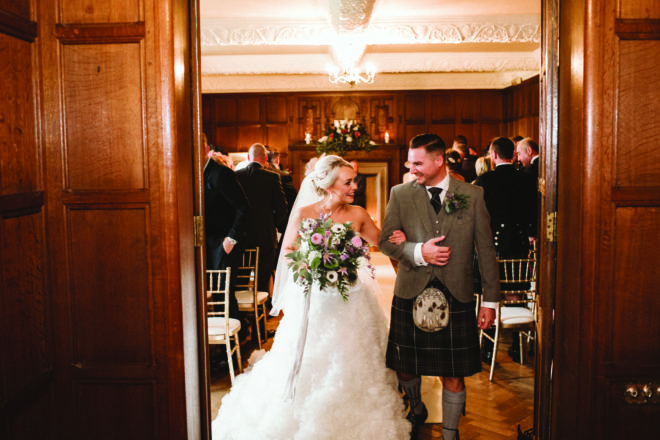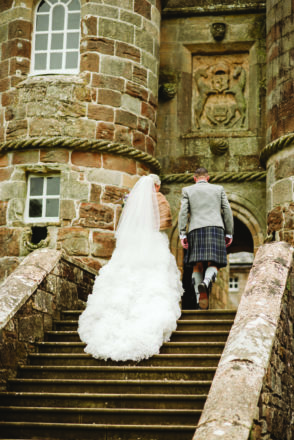 Lesley from David's Bridal always knew what style of dress she'd like – until she tried it on…
As store manager of David's Bridal in Glasgow, Lesley knows every style of wedding dress inside out. That's why when she tried on her dream dress for the first time, she couldn't believe it wasn't The One. "I had an idea that I wanted a sheath-style gown with long sleeves and lots of delicate lace," she explains. "I tried on one that fit my vision perfectly and was devastated that it didn't suit my body shape. I lost a little faith in my own judgement and in my overall vision for the big day."
Fortunately, it wasn't long until a Zac Posen dress caught Lesley's eye – though the bride admits it was the opposite of what she'd originally envisaged wearing to her wedding to Stuart at Rowallan Castle. "It was everything [I thought] I didn't want," she laughs. "It was a strapless ballgown with no sleeves, no lace and a huge train, but when I tried it on I loved it right away."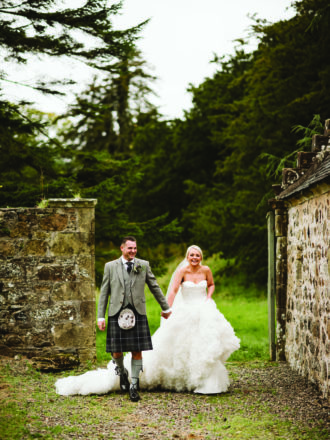 Lesley bought the dress straight away, after having it sent up from David's Bridal's London store, but missed out on having that big 'I found it!' moment with her 'maids and mum – something she works so hard to create for her own customers. Still, she knew she had to get her mum's approval somehow.
"I brought her to the store for a tour and told her I was going to try on a wedding dress for her to have a look at," she recalls. "When she said she loved it, I said, 'Thank goodness because I've already bought it!'"
It Must Be Love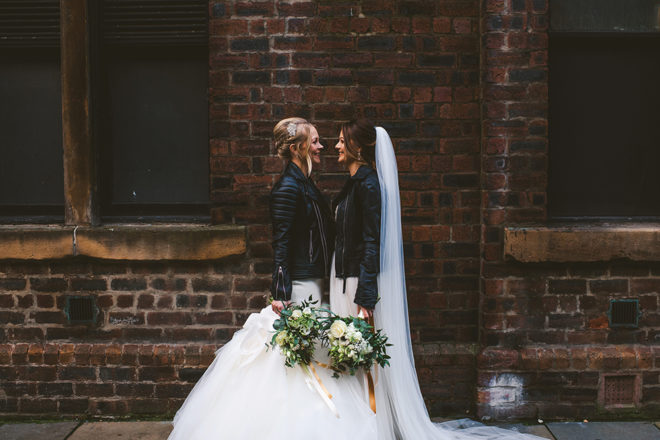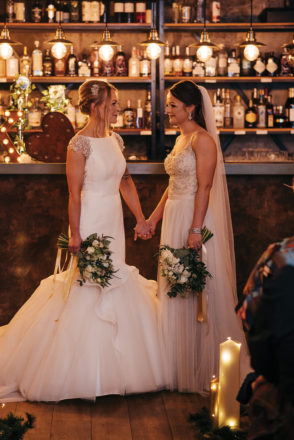 Kendra loved her bridal shopping experience at Melle Cloche so much that she got a job there!
Though Kendra now works for bridal store Melle Cloche, the first time she crossed its threshold was the day she visited to buy a wedding dress. "I'm the bride that never left!" she laughs.
Kendra had spotted a gorgeous Sottero and Midgley dress online and came across Melle Cloche after searching for stockists in the Glasgow area. Upon visiting the shop and trying it on, she was thrilled to find it looked just as good IRL as it had online. "I loved my gown because it was a bit different," she explains. "It was a two-piece with an ivory overlay over a nude underskirt, and had lots of embellishment without being tacky."
It wasn't just the dress that stole Kendra's heart. "I also just completely fell for Melle Cloche," she smiles. "It was fresh and fun while staying true to the importance of the occasion, and Lisa and Jacks were so lovely. Once I got my dress I started following them on social media and saw they were looking for a part-time bridal consultant, so I submitted my CV!"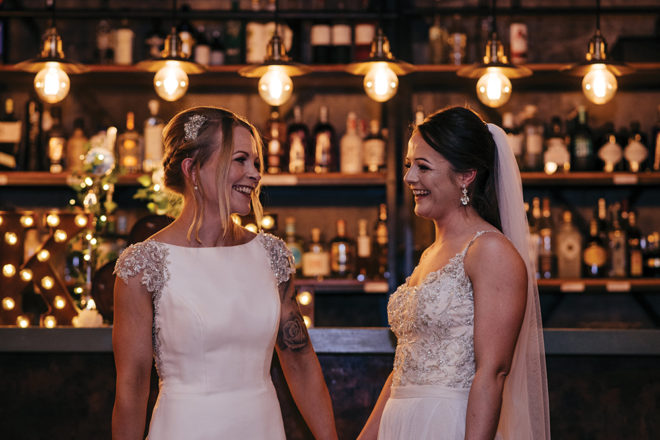 Because their favoured celebrant had another wedding on the same day as theirs, Kendra and other half Lorraine (who also wore a Melle Cloche dress) couldn't get married until 5pm. "I had a bit of a lightbulb moment and suggested to Lorraine that we do a dress reveal at the shop – it meant we'd have plenty of room to get ready separately and that we wouldn't see the other's dress." It was a special moment for the brides, who then went on to celebrate their day at Glasgow's Gin71.
Kendra's advice for brides-to-be still in search of a dress? "Keep reminding yourself that your dress is for you – ok, and maybe a little bit for your significant other, but mostly for you!"