The prettiest flat wedding shoes for brides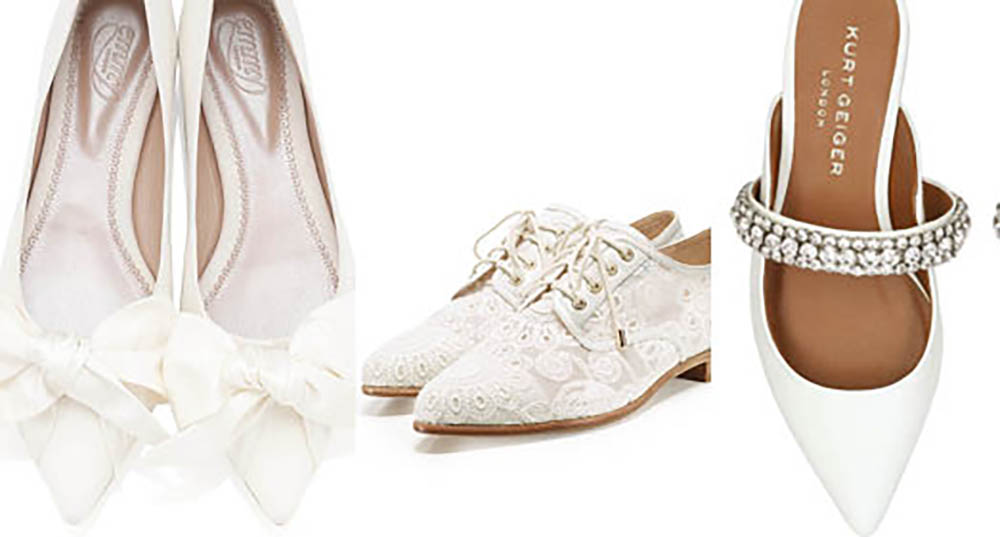 On Instagram you might see a bride posing in her impossibly beautiful Jimmy Choo wedding shoes, but the reality is that the high heels will often be kicked off after the first dance (if they've even lasted that long) in favour of a pair of bridal flats.
It used to be the case that flat bridal shoes were a bit boring, and there wasn't much in the way of choice for stylish brides that don't feel comfortable in a pair of heels.
These days, though, there's a staggering selection of wedding flats available. Plus, there's not so much pressure on women to bow to convention (check out this bride who wore Dr Martens on her wedding day!).
Flat wedding shoes are no longer the humdrum second-rate option and can be just as beautiful as their towering, feet-pinching counterparts.
And they are way easier to dance in!
Whether you're looking for bridal sandals or brogues, wedding trainers or the timeless ballet slipper, we've found the prettiest bridal flats for brides on all budgets.
The Scottish Wedding edit: Flat wedding shoes for brides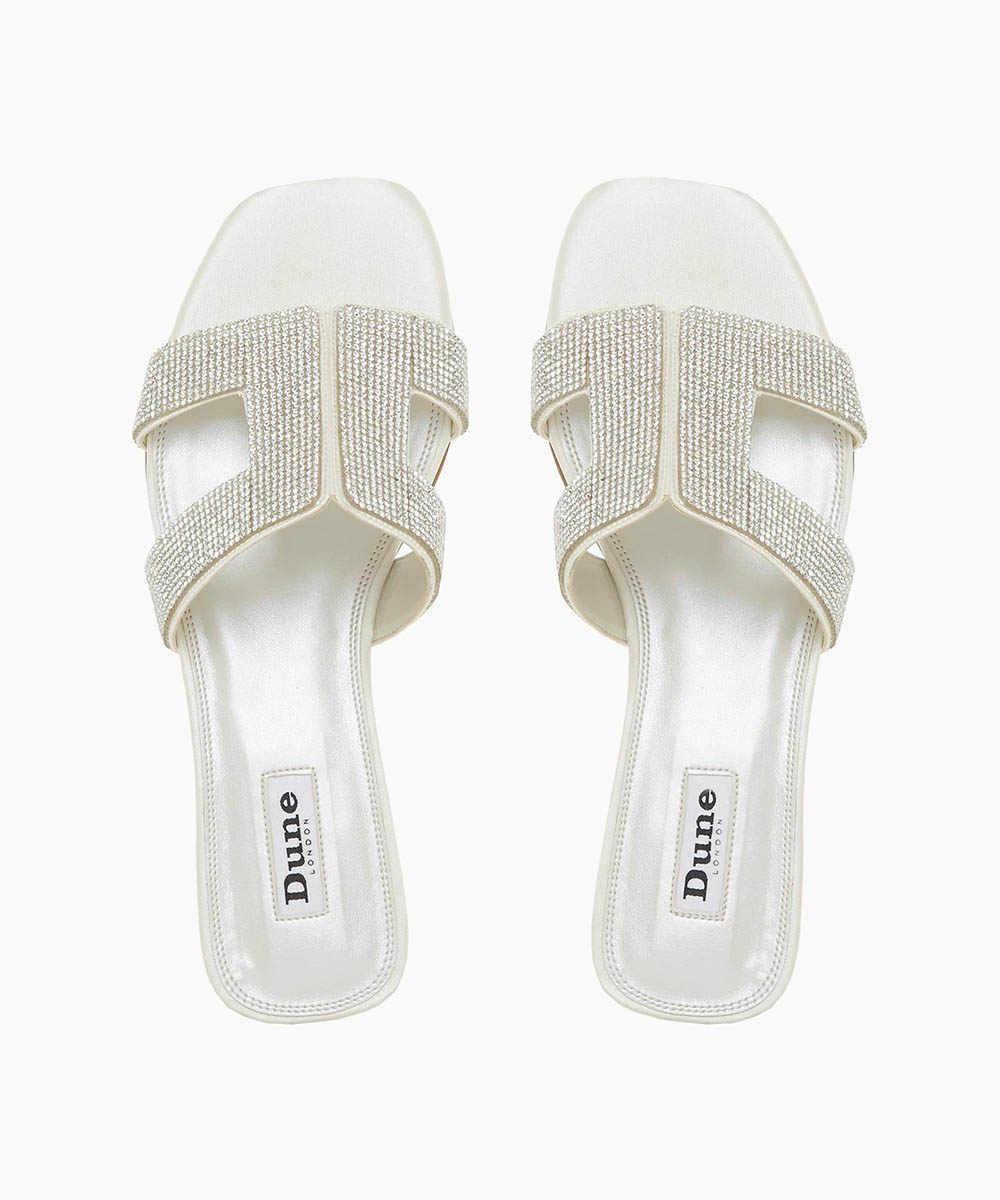 Perfect for a beach wedding, these designer dupe slip-on bridal sandals are also ideal for your honeymoon wardrobe.
Buy them now // Novia diamante slip-on sandals (£99) Dune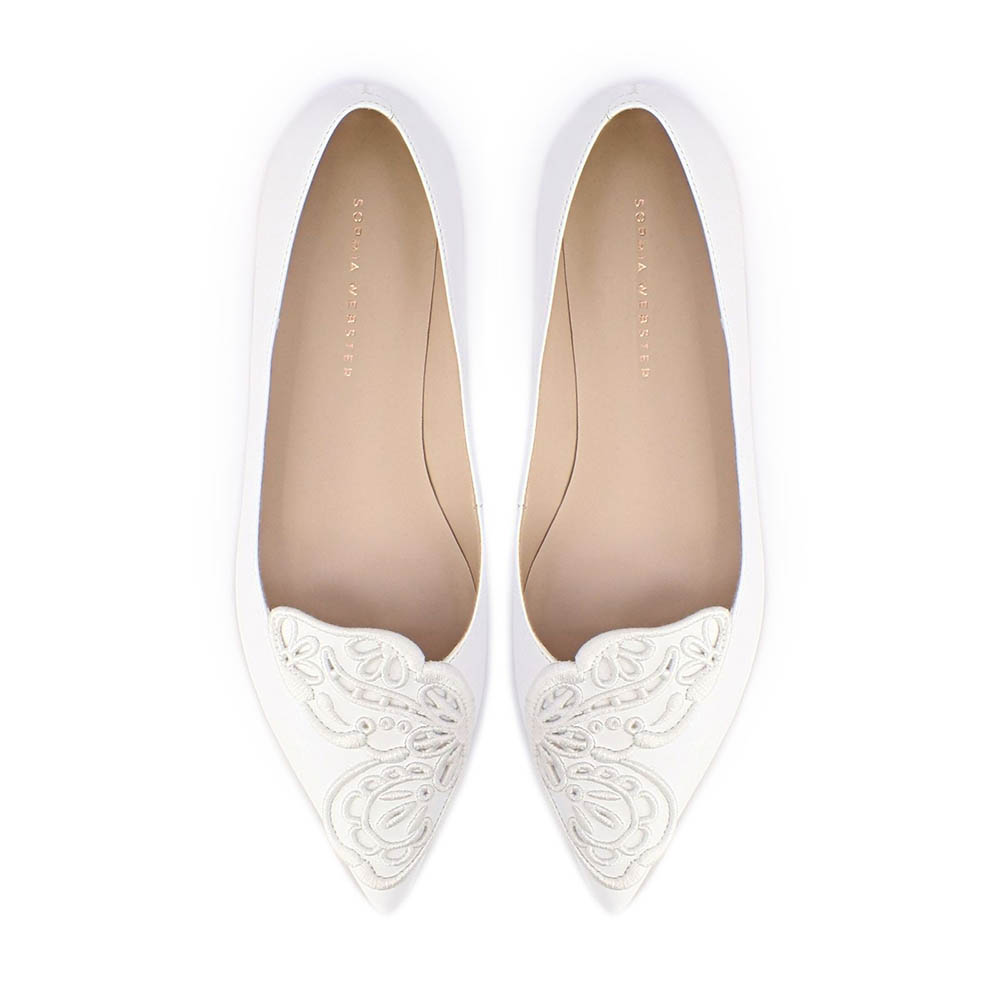 One of the indisputable queens of bridal shoes, Sophia Webster caters for all brides. We love the Butterfly flats, which come in an assortment of colours.
Buy them now // Butterfly broderie flat pump (£295) Sophia Webster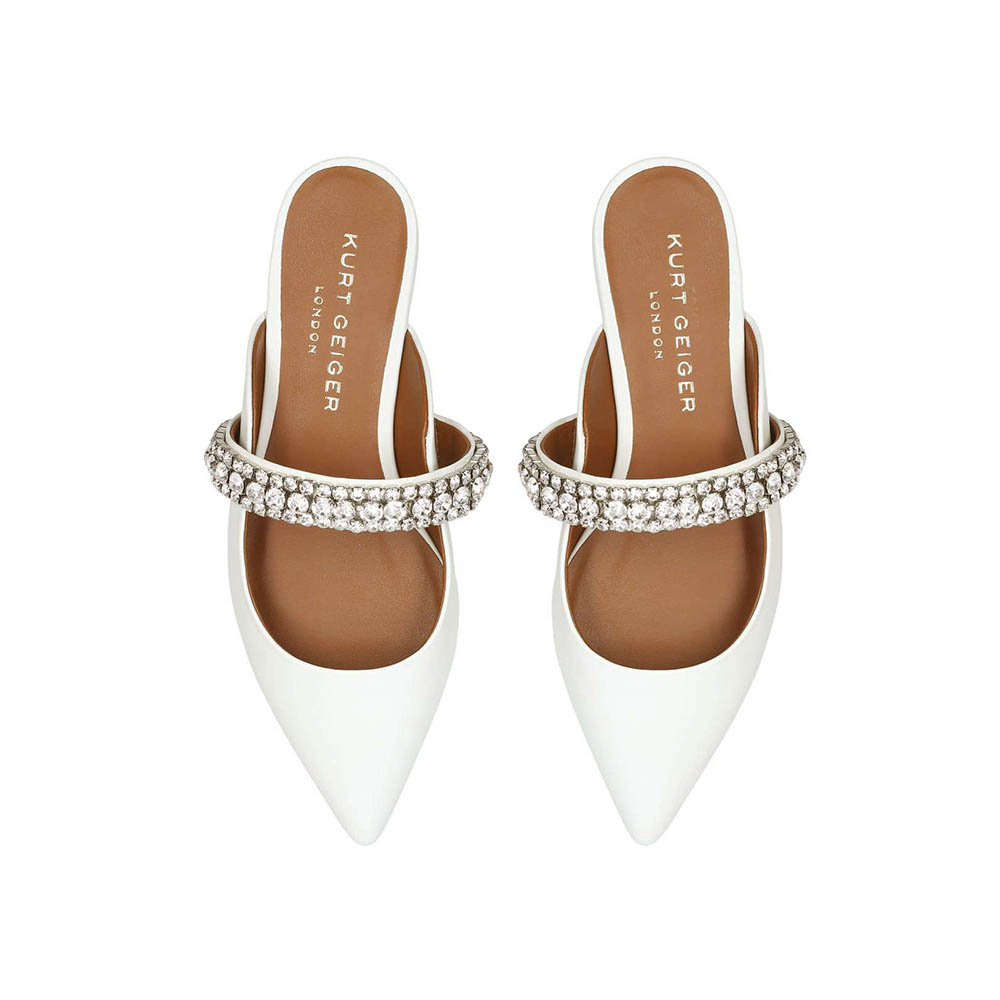 We couldn't love these elegant backless mules more. A chic pointed toe and embellished strap make them perfect for glam brides.
Buy them now // Princely white leather shoes (£139) Kurt Geiger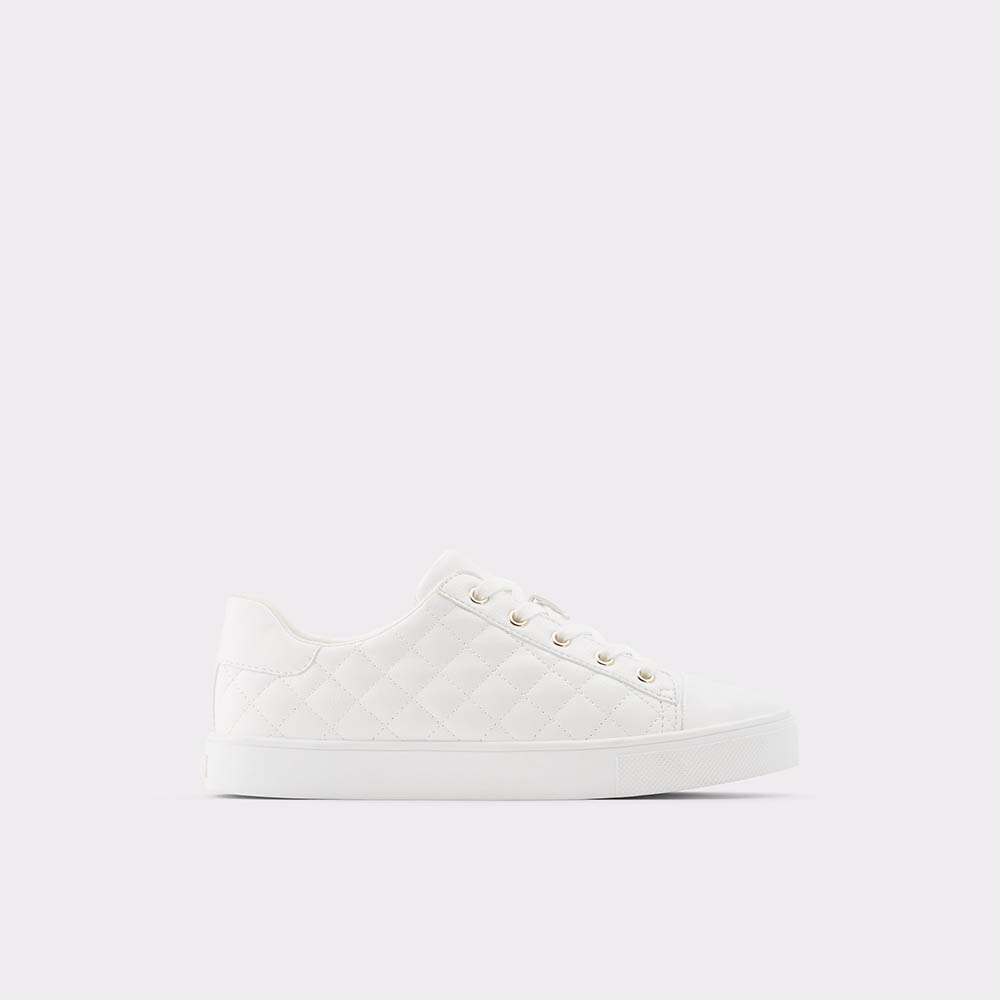 These luxe quilted trainers put paid to the idea that trainers are casual-wear only, and will ensure you're the last one standing on the dance floor. As it should be!
Buy them now // Groeria white quilted trainers (£55) Aldo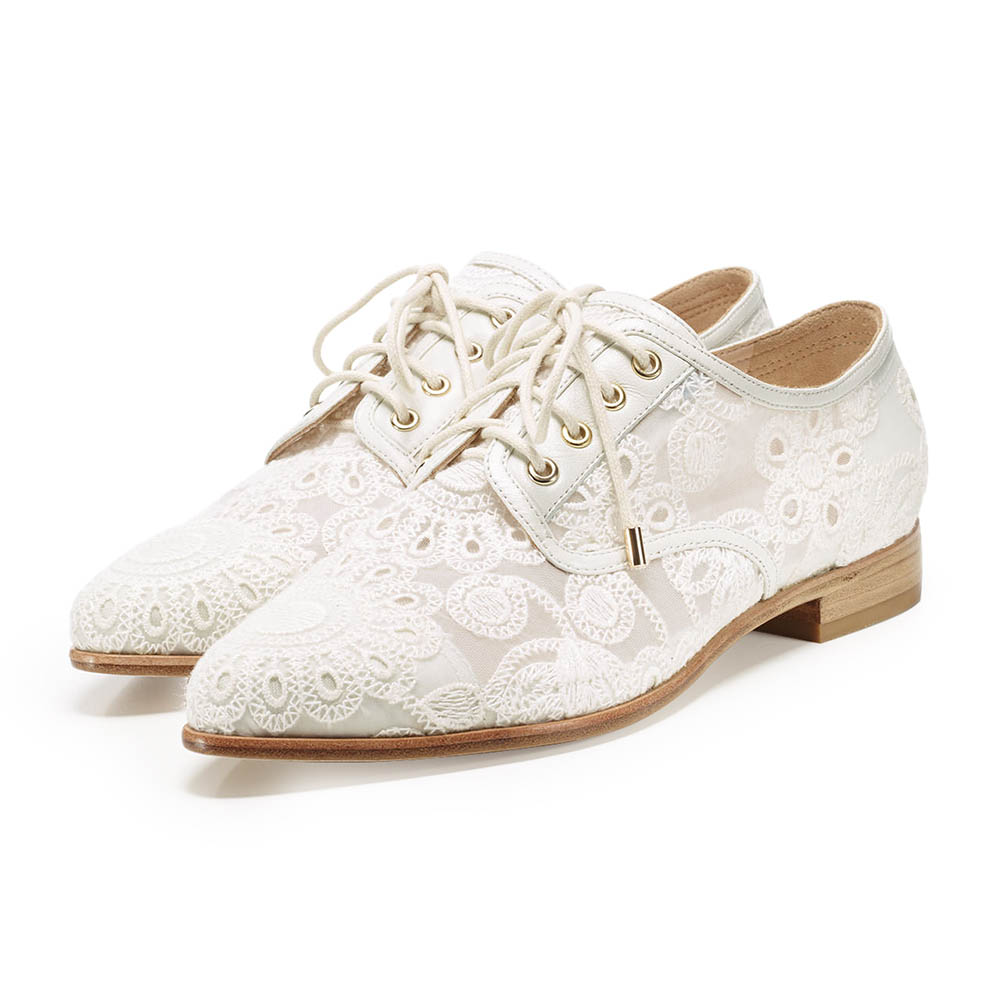 We love the idea of wearing a pair of brogues on your wedding day and they don't come much prettier than this light, lacy pair.
Buy them now // Lisa bridal brogues (£265) Florence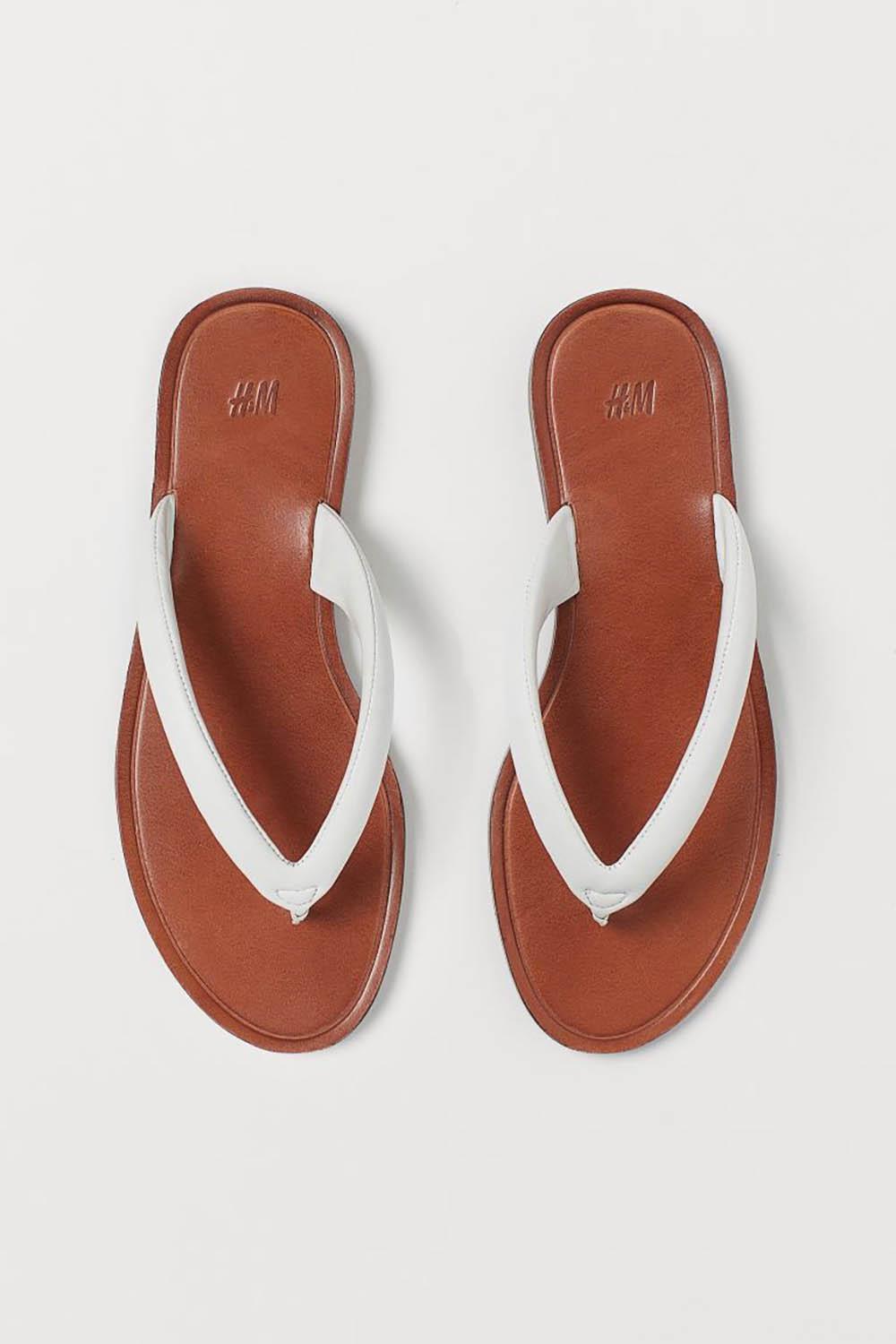 Chic and simple, these flip flops are made from genuine leather, making them a steal for the price.
Buy them now // Premium quality white leather flip-flops (£24.99) H&M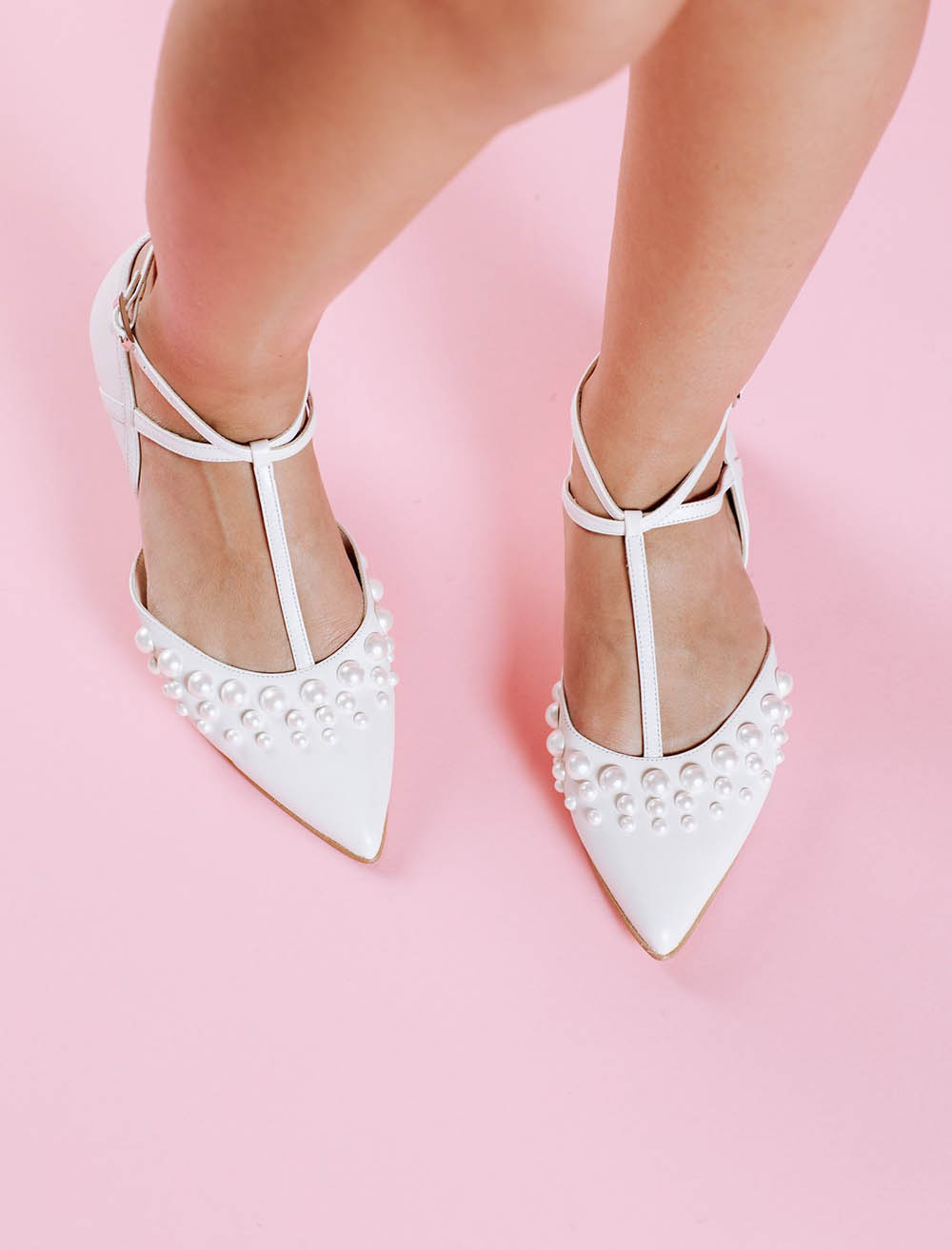 Pearls are obv a classic style choice but they've enjoyed a resurgence in popularity lately, and these are among the most gorgeous pearl wedding shoes we've seen.
Buy them now // Indigo pearl shoes (£170) Charlotte Mills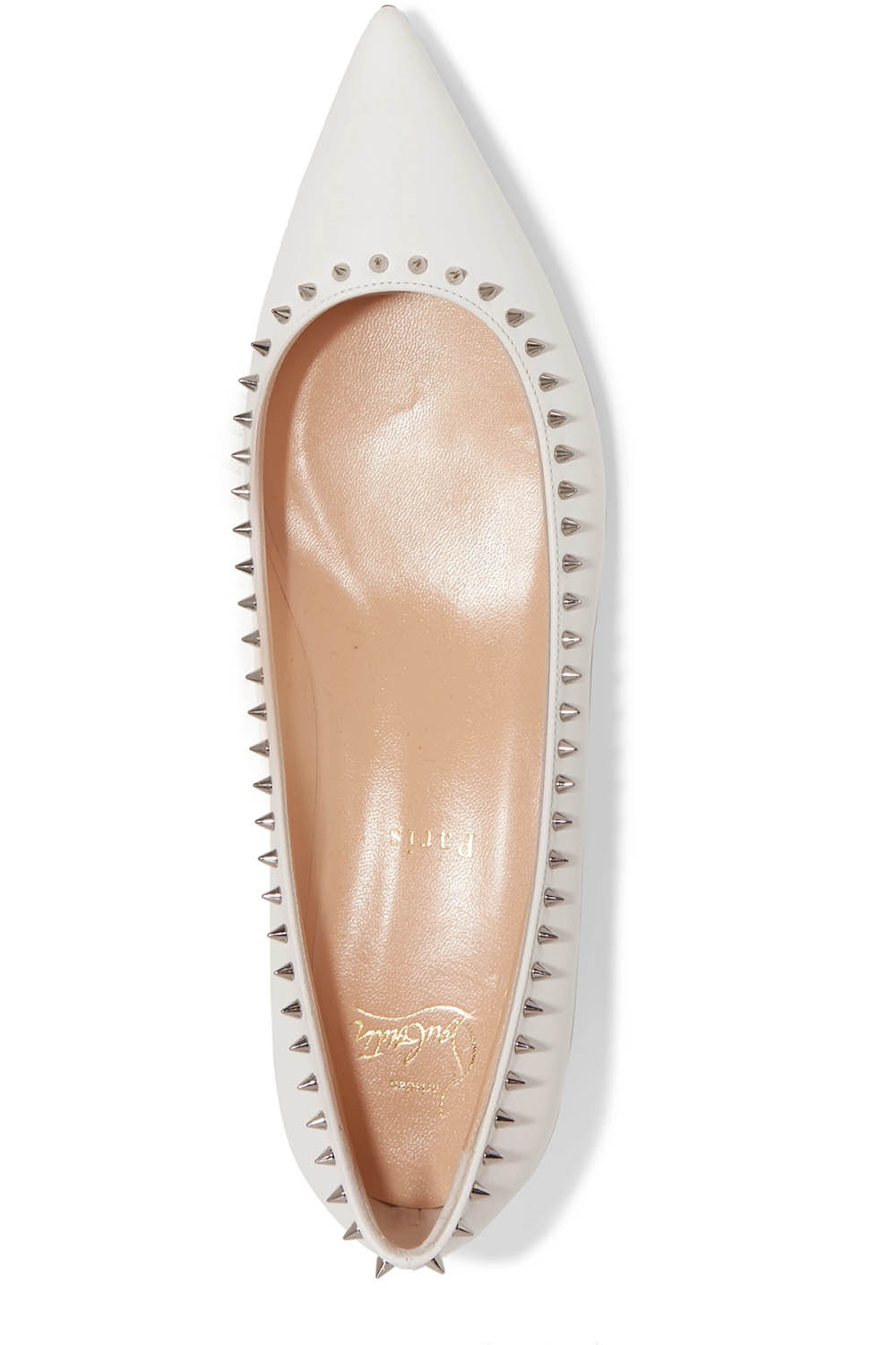 Not every pair of Louboutins has a skyscraper heel, ya know. These studded ballet bridal flats mean you can still get in on the Louby action even if you prefer flat shoes (and yes, they do have the iconic red sole).
Buy them now // White Anjalina studded leather point-toe flats (£565) Net A Porter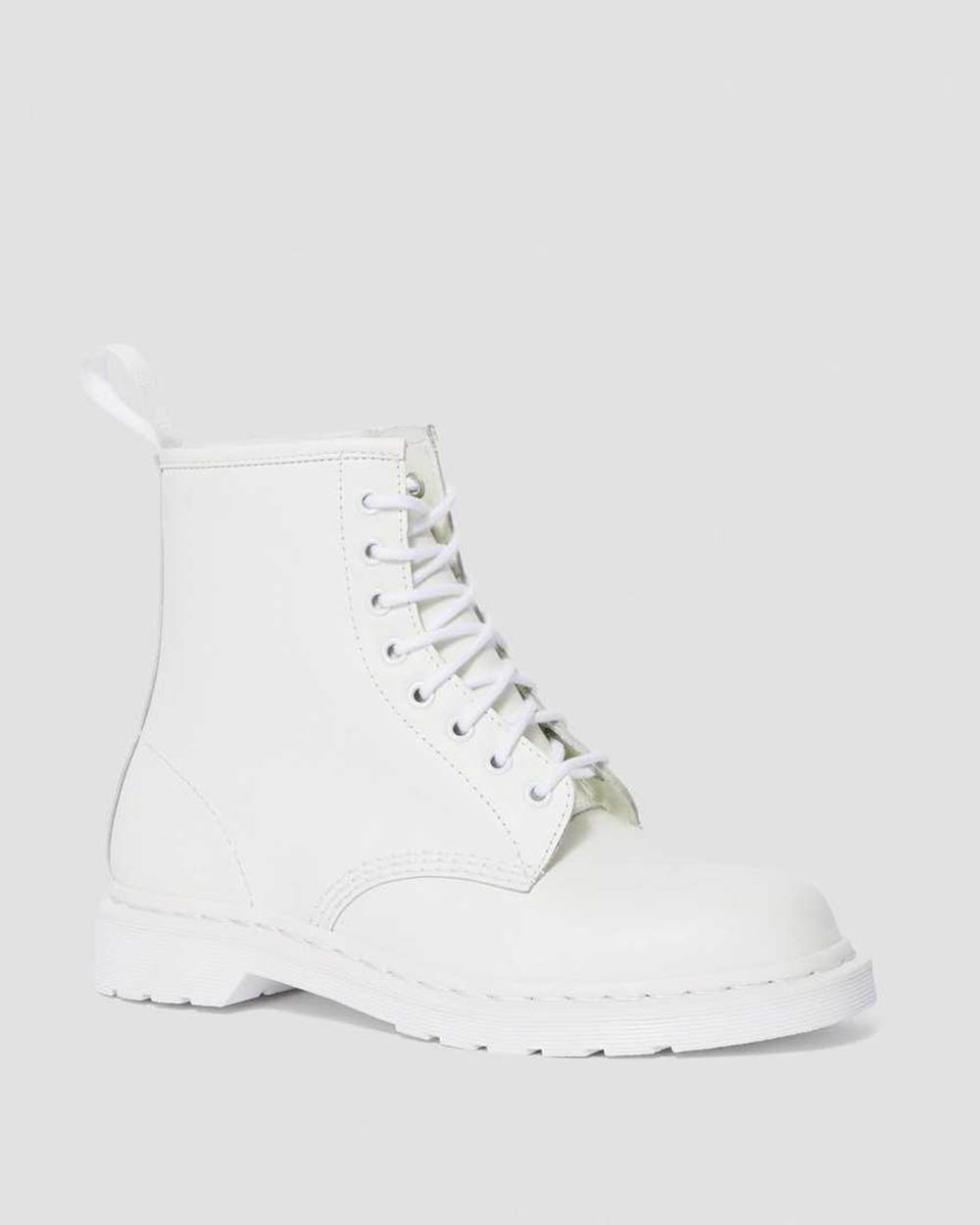 Flat wedding shoes needn't be girlie. Give your wedding dress an edge by teaming it with these amazing white Dr Martens. Don't forget to break them in before the big day!
Buy them now // 1460 Mono white leather boots (£149) Dr Martens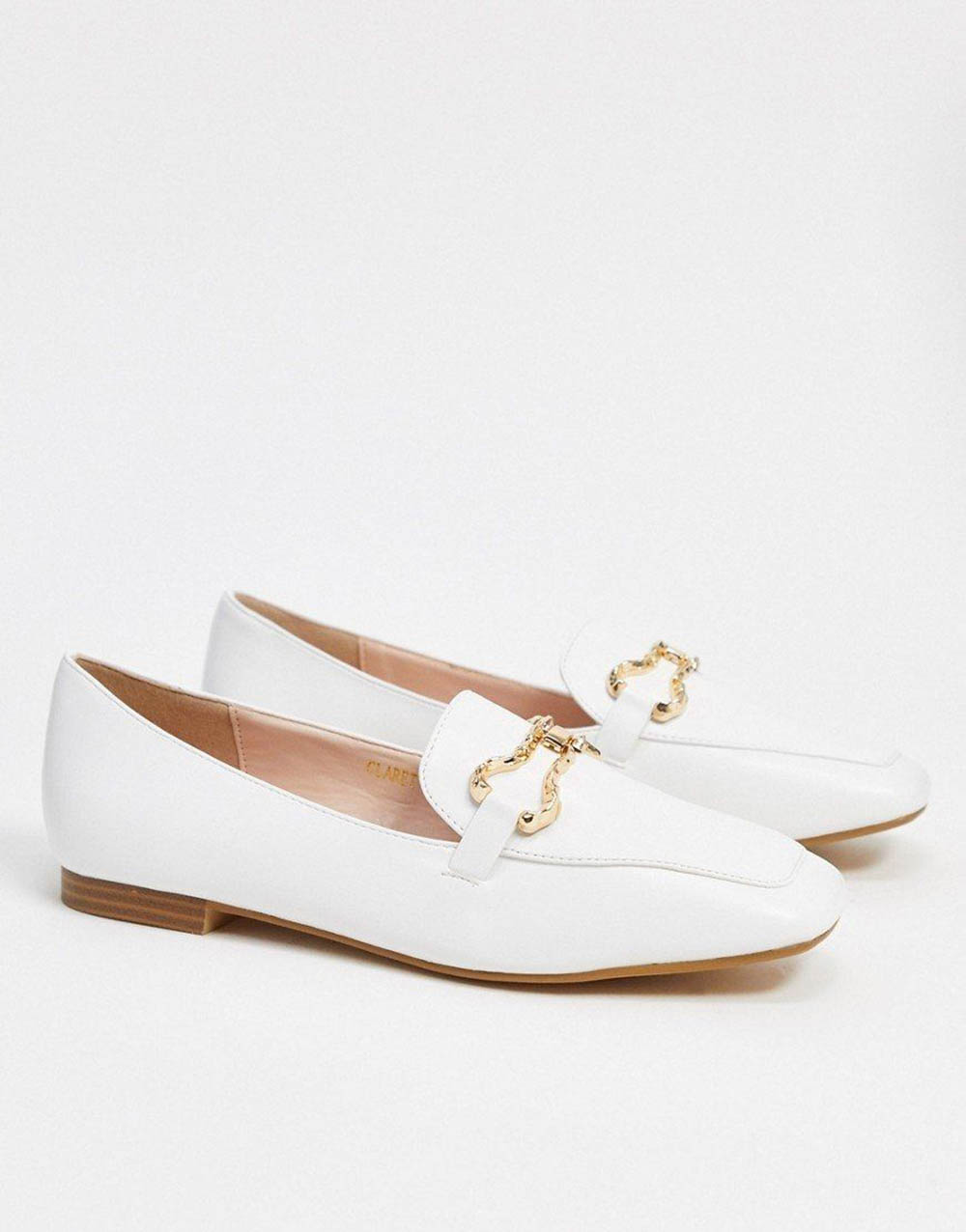 Loafers always look totally chic, and are the perfect accompaniment to a slick tailored bridal suit or a wedding jumpsuit.
Buy them now // Raid Clareta loafers (£24.99) ASOS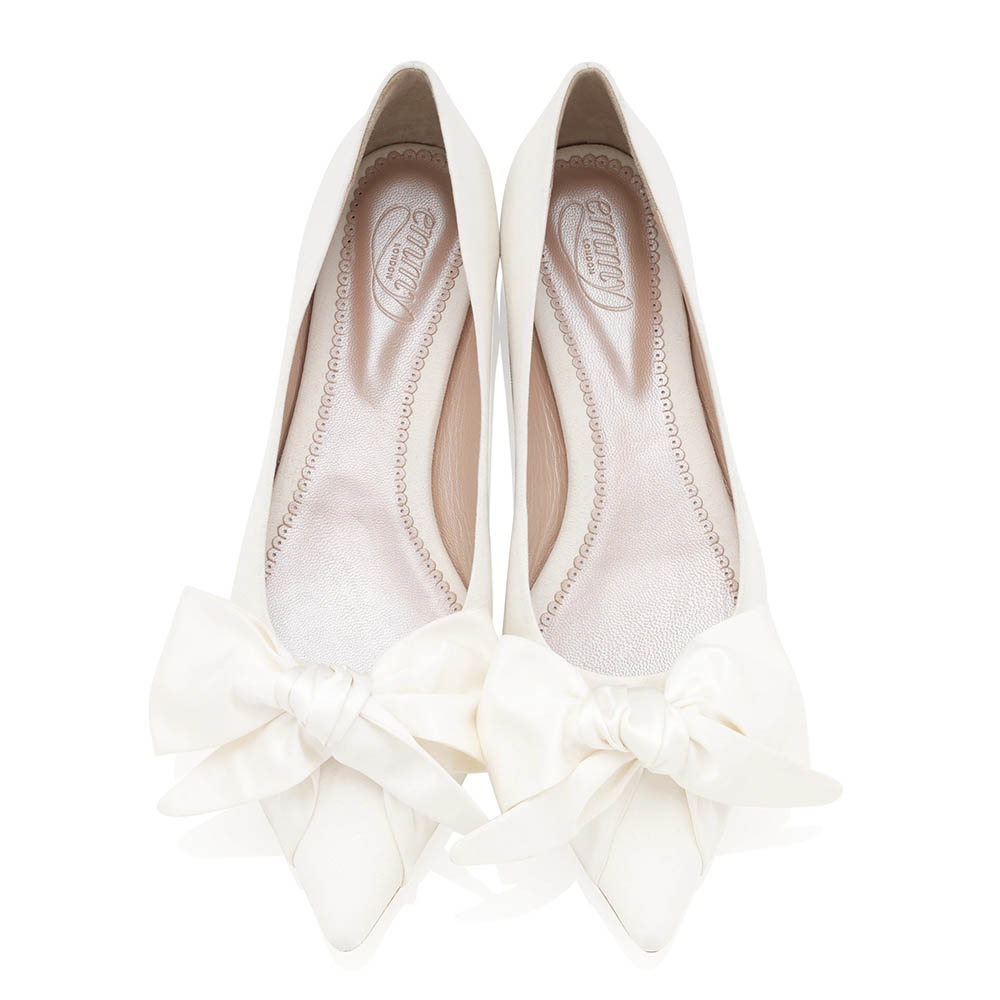 Aren't these Emmy London flat bridal shoes just dreamy? If your wedding dress has a bow, co-ordinate with these beauties for a whimsical, feminine look.
Buy them now // Florence flat wedding shoes (£395) Emmy London