Dress Stories: The Suzanne Neville 'Gianni' dress, an embellished, fitted wedding gown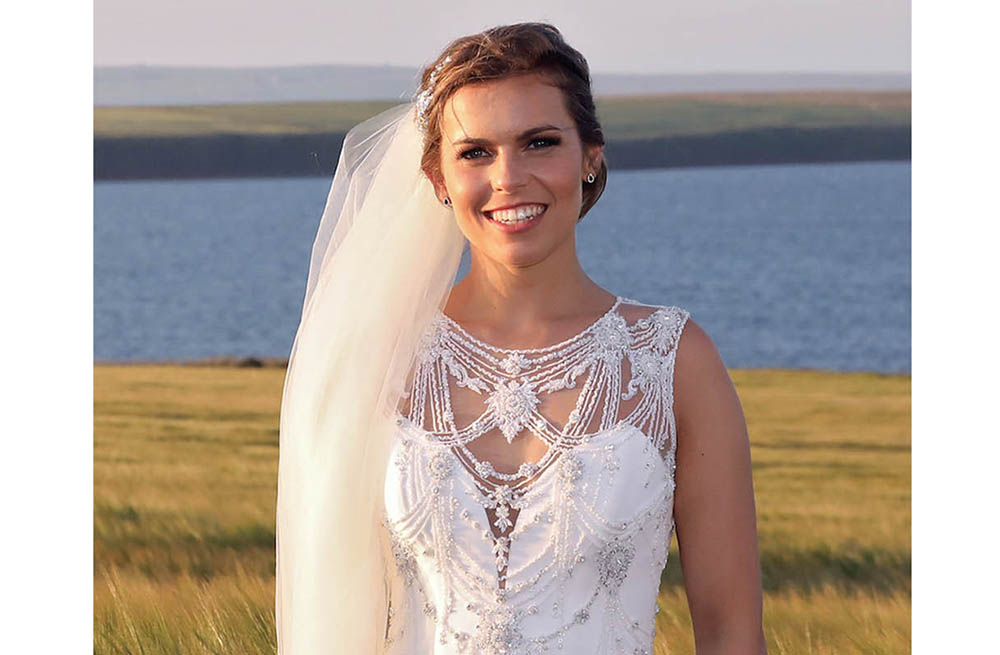 IMAGES |  Fiona Scott Photography
Dress Stories is all about a bride's relationship with her special wedding outfit, from searching for it to finding it, and how it made her feel on the day.
Karoline lives in Orkney, and flew to Edinburgh to find the perfect dress to wear to her DIY wedding at home (which you can read more about here).
AND THE BRIDE WORE… The Suzanne Neville 'Gianni' dress, a fitted gown with a stunning embellished bodice.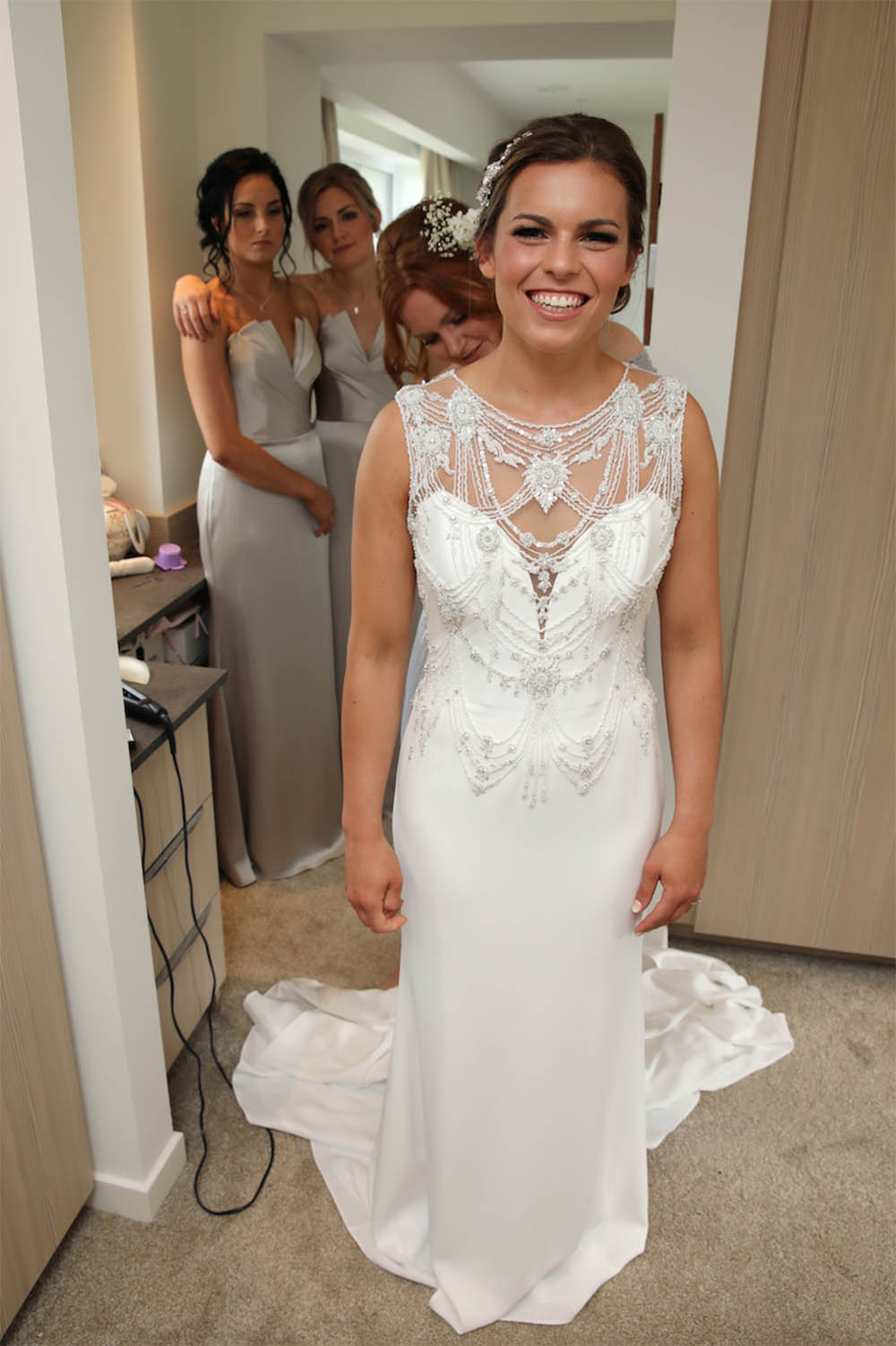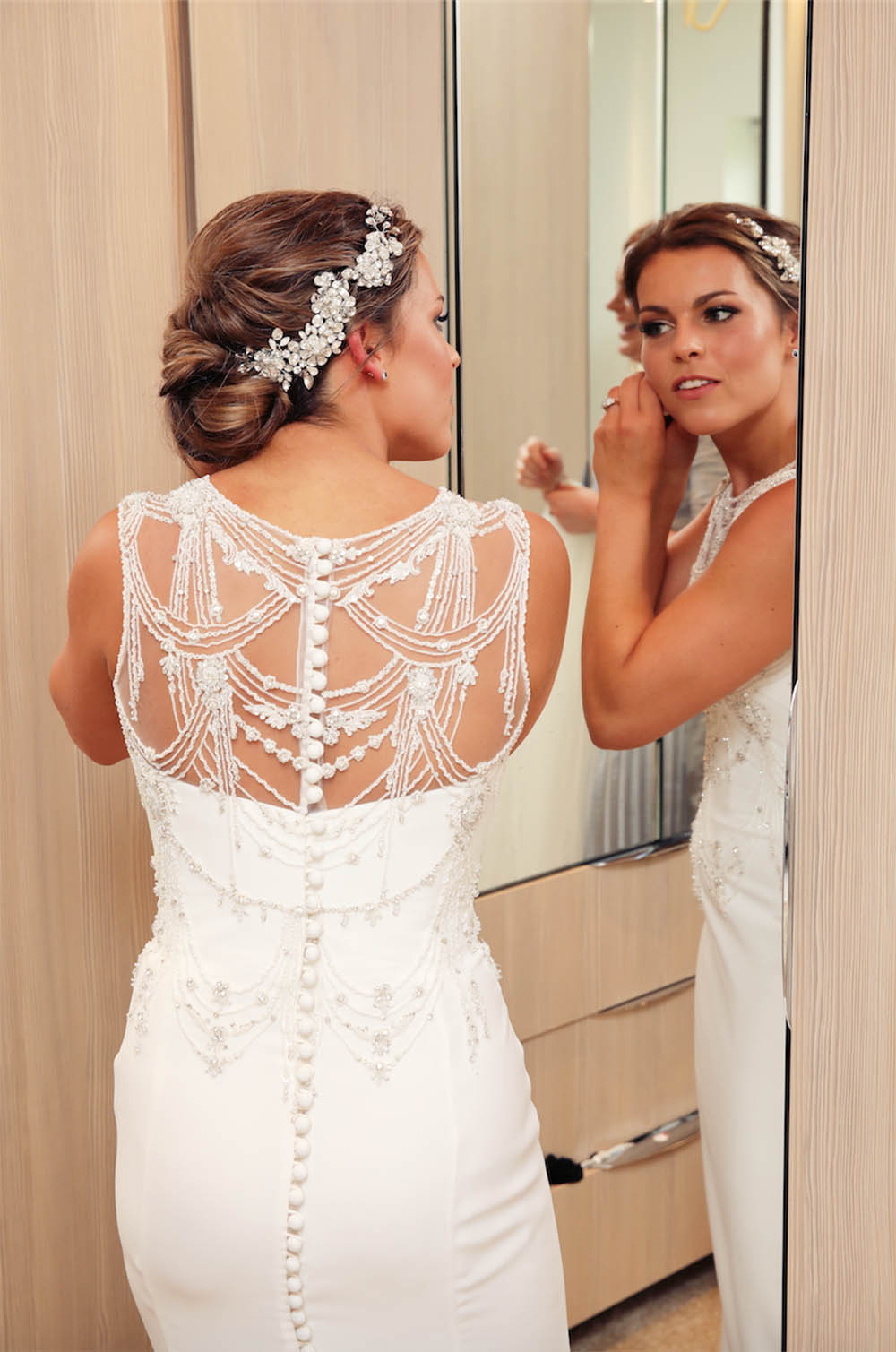 How did you feel about dress shopping? 
I was very excited but also nervous to go dress shopping.
I had bought numerous magazines and trawled Instagram and Pinterest.
I really loved Suzanne Neville so was keen to try on her dresses. I was scared and nervous I wouldn't find anything that was me.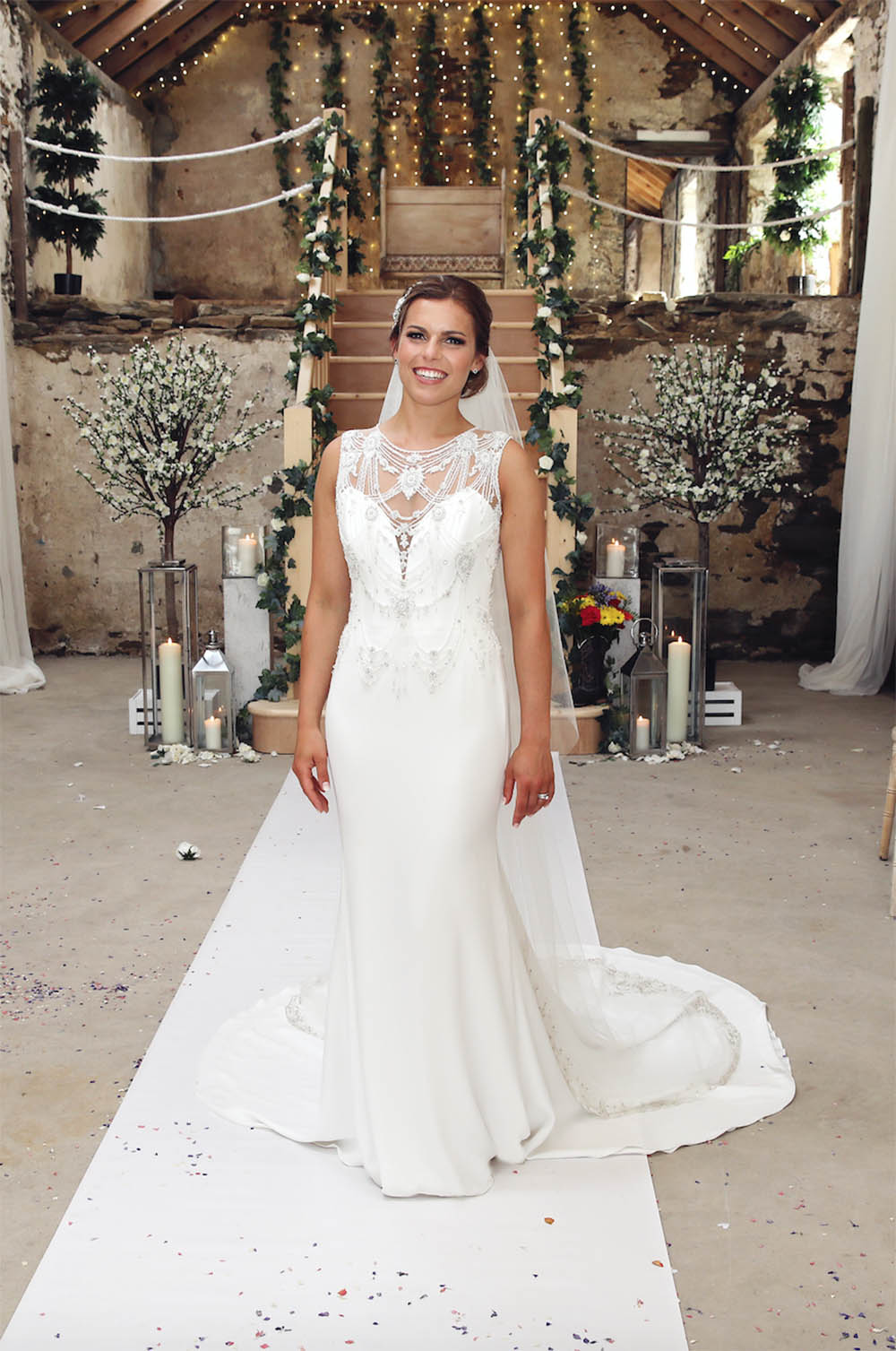 Did you have a clear idea of what you wanted?
I knew or thought I wanted something fitted, with a bit of sparkle on top, and didn't want strapless.
Although I knew what I wanted, my mum persuaded me to try on all different styles to make sure I didn't like them.
How many dress shops did you go to, and who went with you? How was your shopping experience? 
We flew from Orkney to Edinburgh on the Friday. We went to three shops that day and I tried on three or four dresses in each shop.
I think I ended up 'dress drunk' at the end of that day and a bit deflated as although most dresses were nice or fine, I hadn't found anything that I loved or had that wow factor.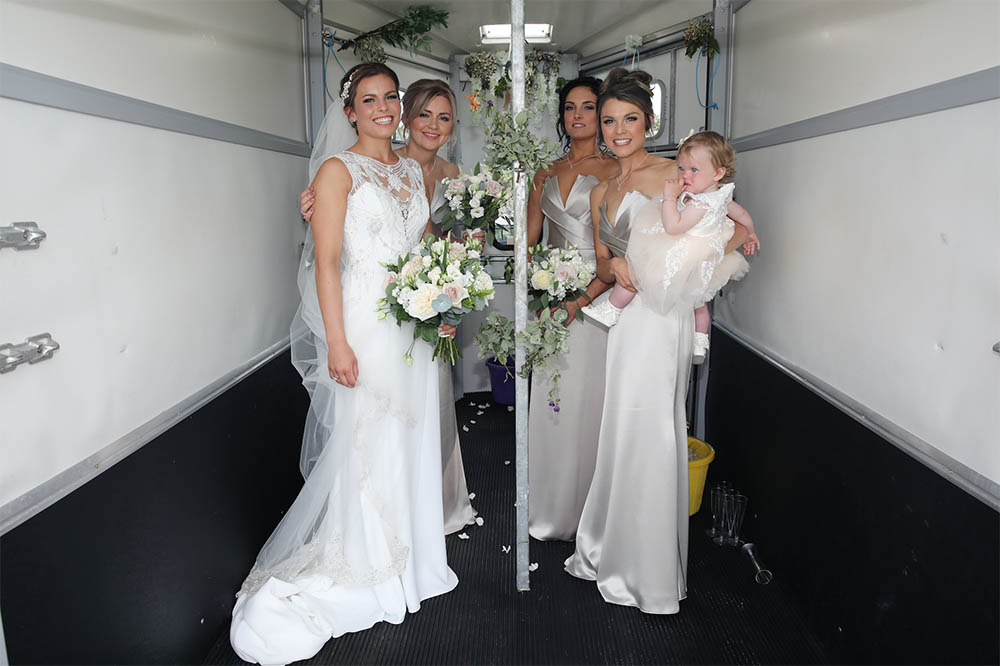 Where did you eventually find your dress? 
That night we went to Rachel Scott Couture's launch of the 2019 Suzanne Neville collection at the Balmoral and that's where I saw the dress for the first time.
The next day we went to her store and I got a personal appointment with Suzanne herself, which was very special.
I tried on the 'Gianni' dress and Suzanne herself said it looked like it was made for me. I loved the fit, the material and the style – it had everything on my check list!
The only thing we did was add extra length to the train for that extra wow factor.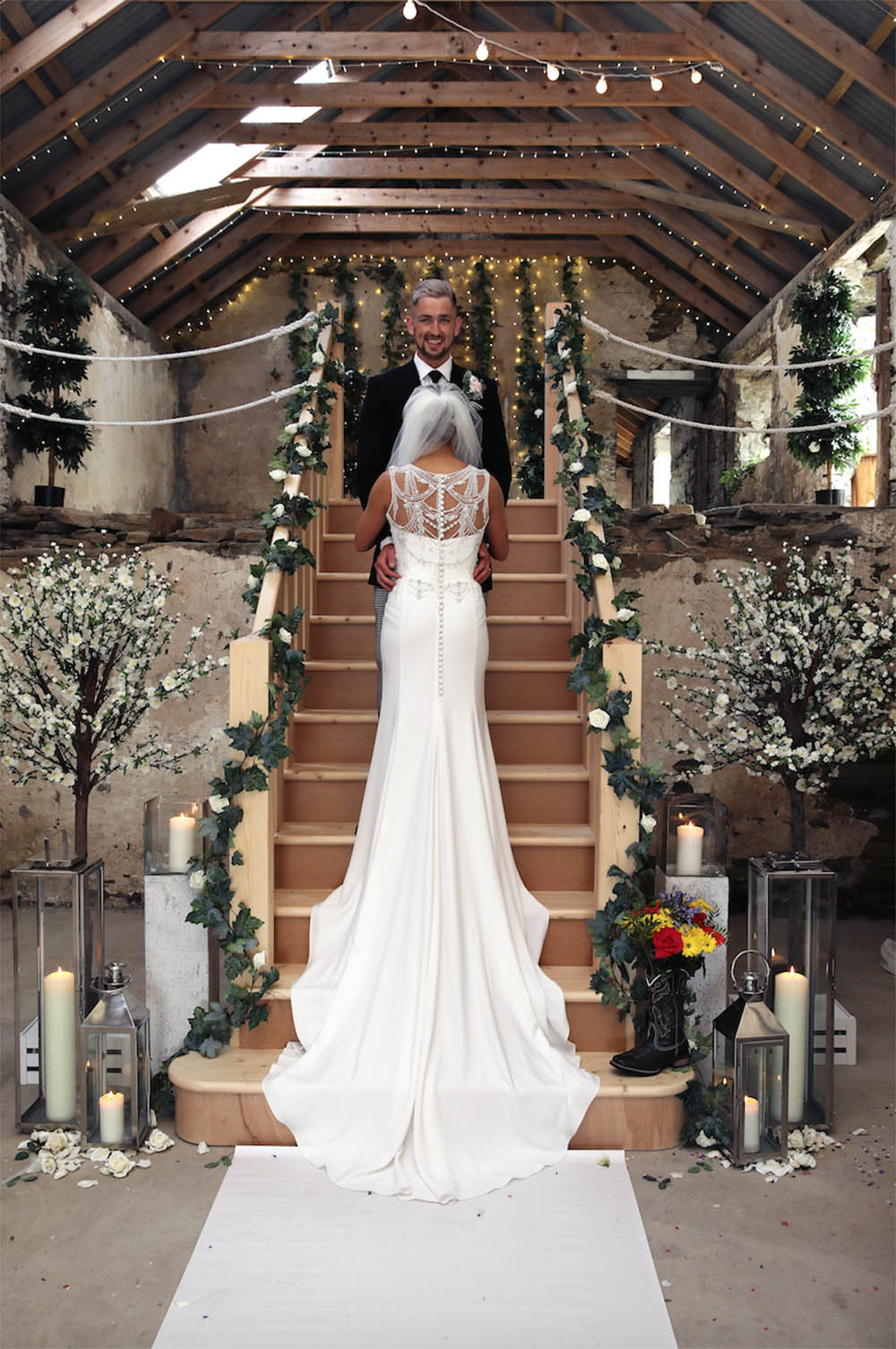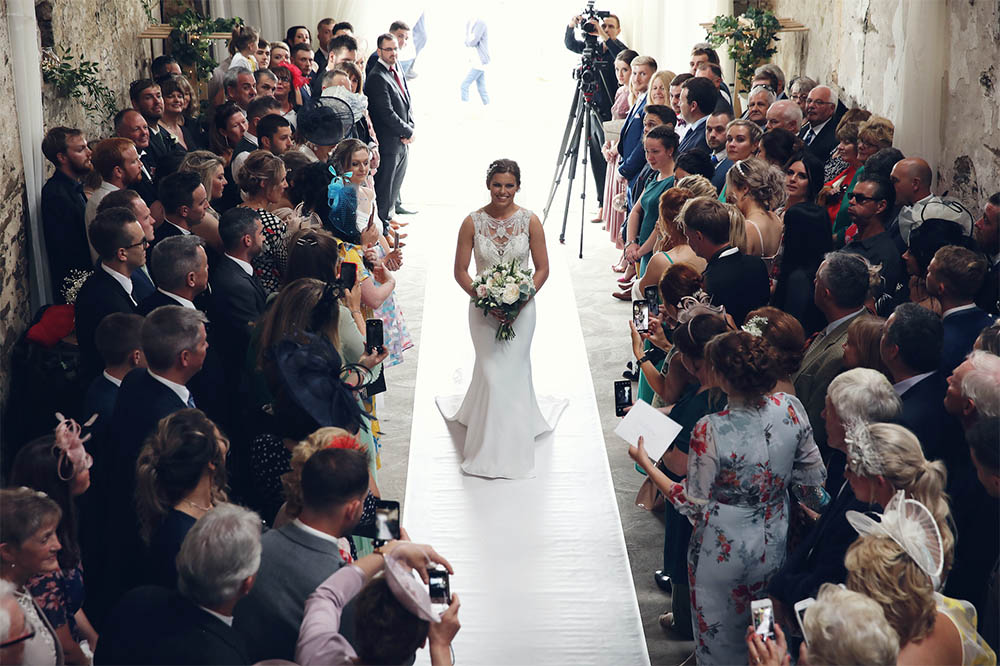 How did you accessorise your dress?
As my dress had a lot of sparkle on the bodice I didn't need a necklace but my fiancé designed me a bespoke pair of sapphire and diamond earrings (handy having a jeweller as a fiancé!).
Rachel Scott made me the most stunning three-part head piece and my veil was bespoke from Rachel Scott Couture by Alan Hannah.
I really struggled with shoes. I'm 5'5 and Steven is 6'3 so I wanted a higher heel and it's difficult to get comfort and height.
Rachel then put me in touch with Harriet Wilde who were amazing. I liked their 'Arabella Block' blossom but I added extra embellishment to the back as well as our wedding date and a K+S in a circle added to the bottom which tied in with our stationery.
They were so comfortable and looked amazing.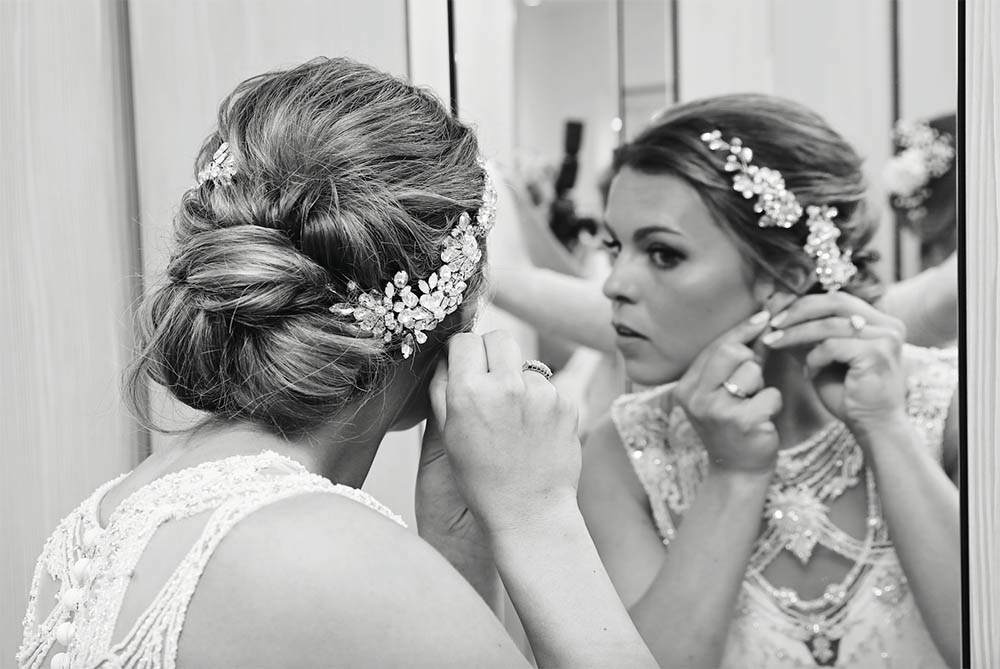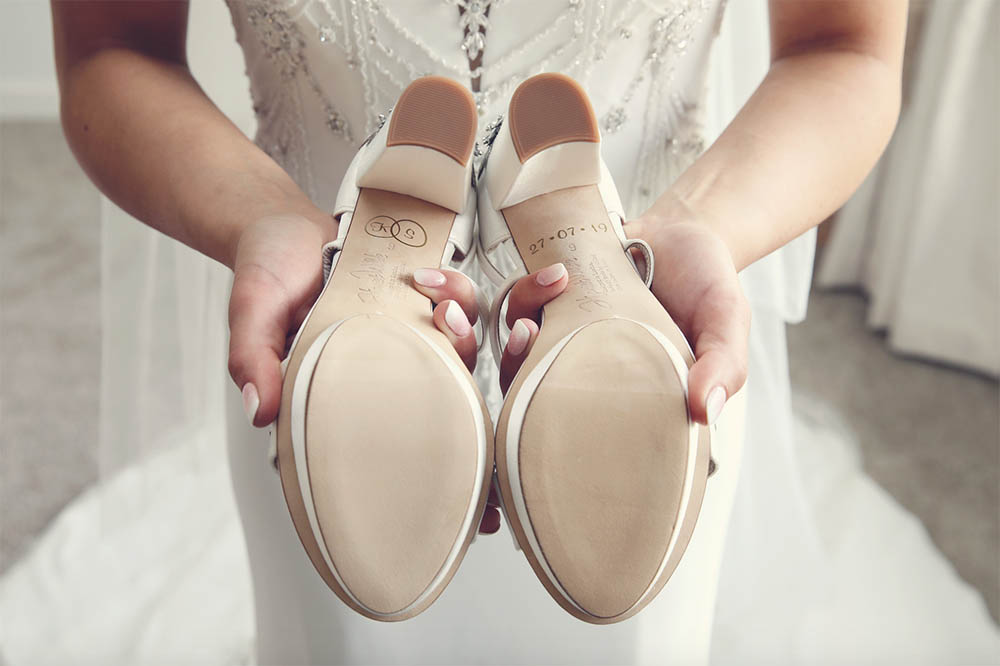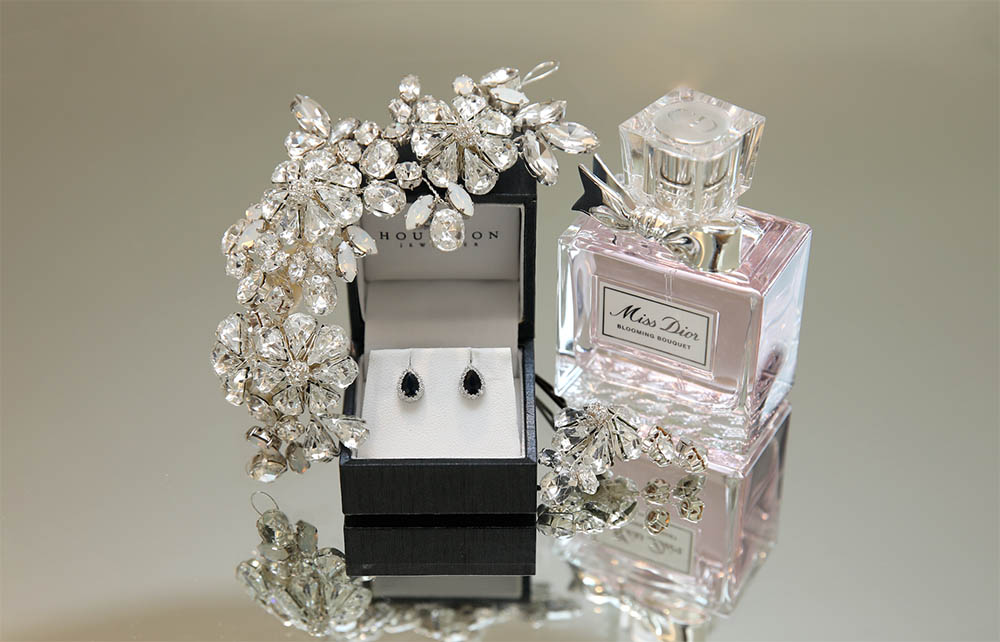 What advice would you offer brides-to-be who haven't gone wedding dress shopping yet? 
My advice would be to not try on too many different styles in one day to avoid getting dress drunk.
Trust the designer/stylist as they have seen many brides and will not let you buy something that doesn't look good on you.
If you're lucky enough to find someone like Rachel then use her knowledge as much as you can – she was amazing and covered every single detail to produce the exact look I wanted.
But at the end of the day don't panic – your fiancé will think you look beautiful in whatever you choose to wear!