Dress Stories: Emma's Ella Rosa for Kenneth Winston blush pink wedding dress
Ballet artist Emma wore a romantic blush pink gown at her wedding at The Cruin.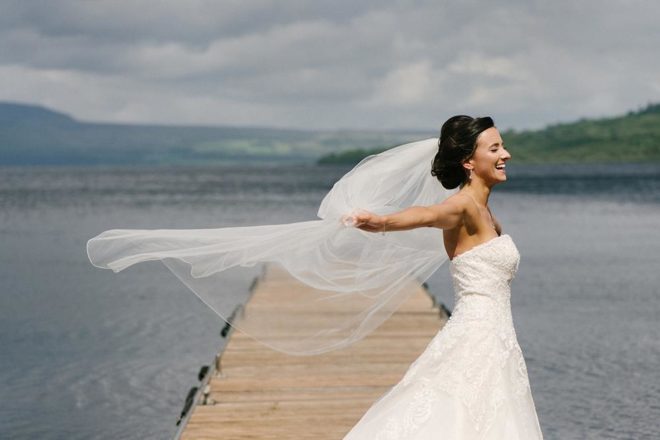 IMAGES | Crofts & Kowalczyk
Dress Stories is all about a bride's relationship with her special wedding outfit, from searching for it to finding it, and how it made her feel on the day.
Emma got married at The Cruin Loch Lomond, but stays down south, where she found her dream dress at a local bridal boutique.
And the bride wore… Ella Rosa for Kenneth Winston Style BE404 in blush pink from Darcy's Bridal & Occasions, Newcastle.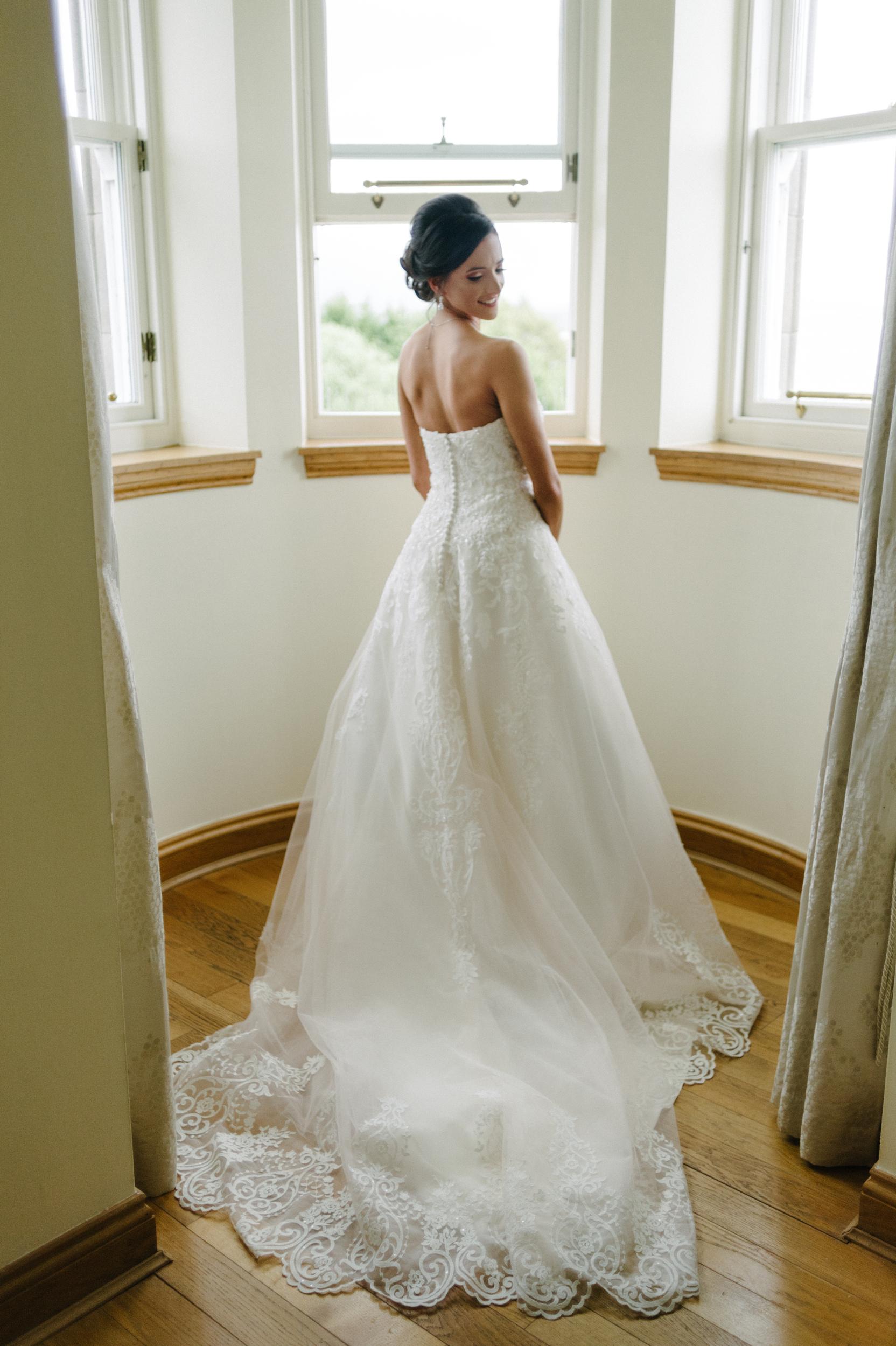 Did you have a clear idea in your head before you started looking for your wedding dress?
I'd had a very specific idea in my head about what style of wedding dress I wanted.
I was looking for something figure hugging with a low back.
I'd visited a couple of shops with a friend and tried on lots of this style but none of them were quite 'the one'. They were beautiful but there was always something I wasn't keen on.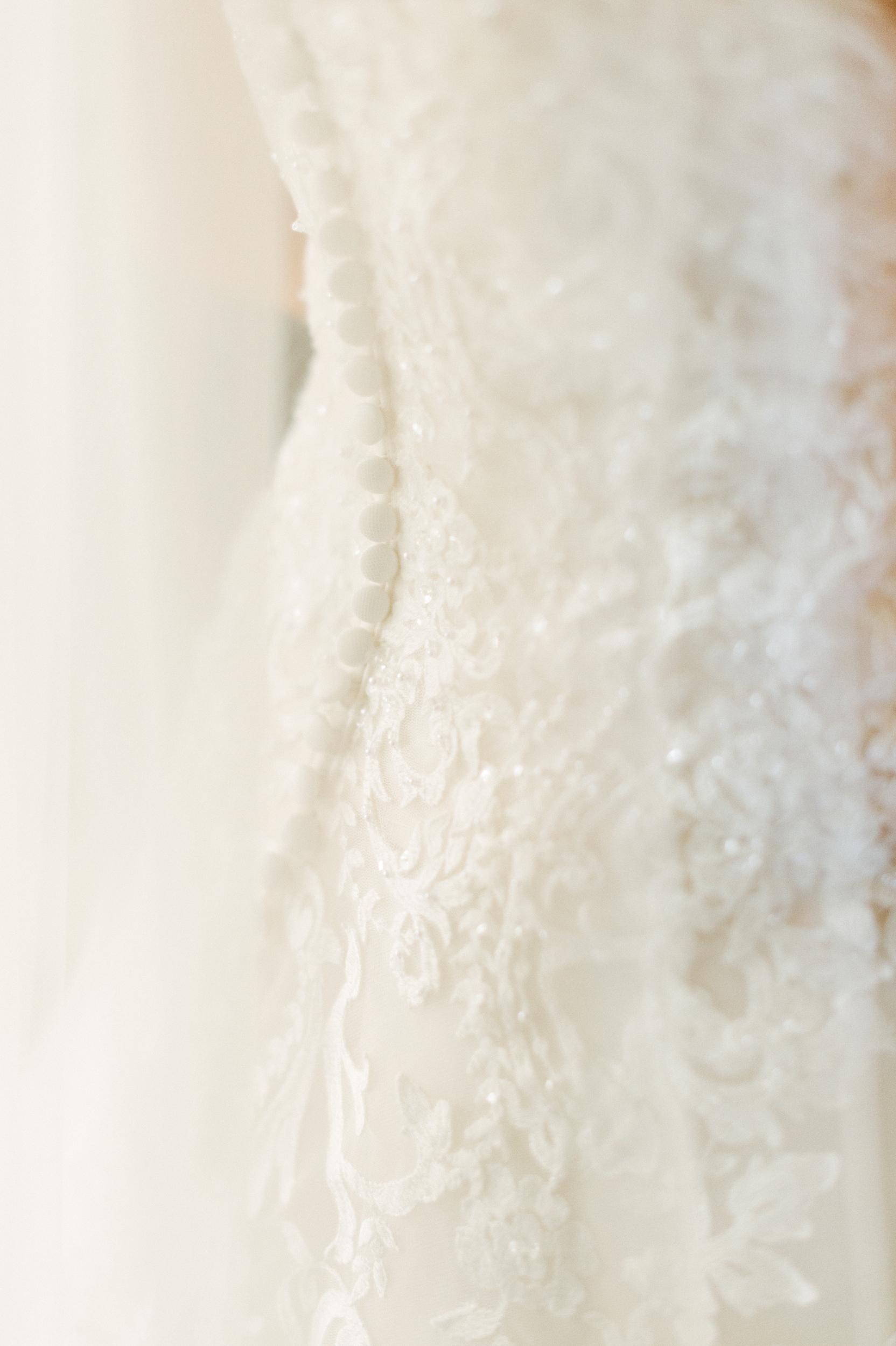 How was your shopping experience and who went with you?
I went shopping with my mum Jo and my sister Issy and we visited Darcy's Bridal & Occasions in Newcastle. Again, I tried on lots of the same figure-hugging dresses but still none felt like the one.
Jennifer who worked there asked if I'd tried on anything a bit 'bigger'. Being quite small I really didn't see myself in a big dress. She suggested I try one on as I had nothing to lose and then at least I would know for sure. So, mainly to be polite, me and my sister had a look.
We found one on the hanger that was stunning but having disregarded that style in my head, I really wasn't convinced. It was strapless and A-line with a big train. The skirt had a lace overlay with a very soft blush tone and ivory buttons all the way down the back.
With Jennifer's help, I tried it on. She pulled back the curtain for the 'reveal' and my mum and sister's faces said it all. I couldn't believe it but it was the one. My mum isn't often emotional but even she looked like she might cry! I couldn't really explain it but it just felt perfect.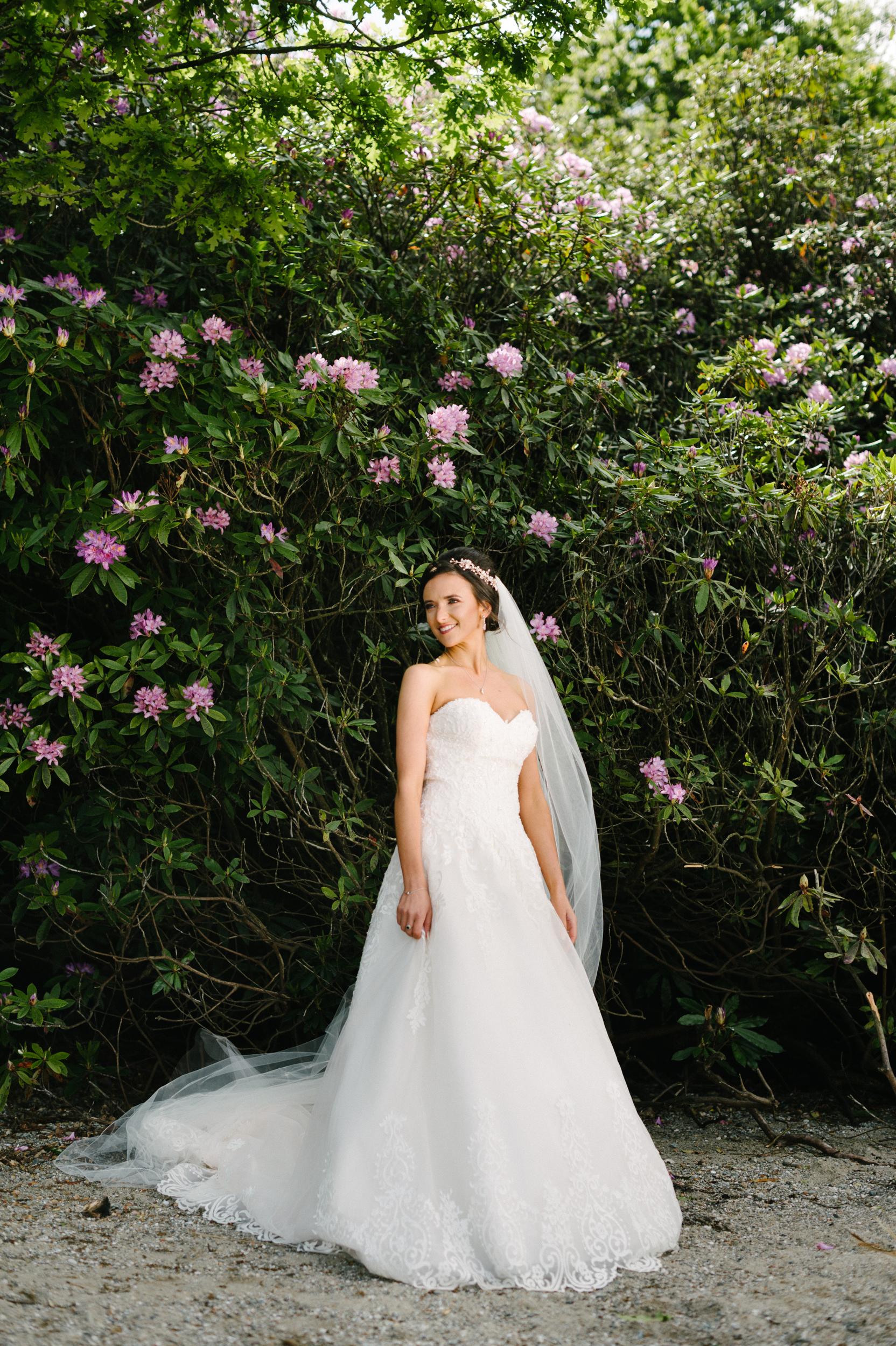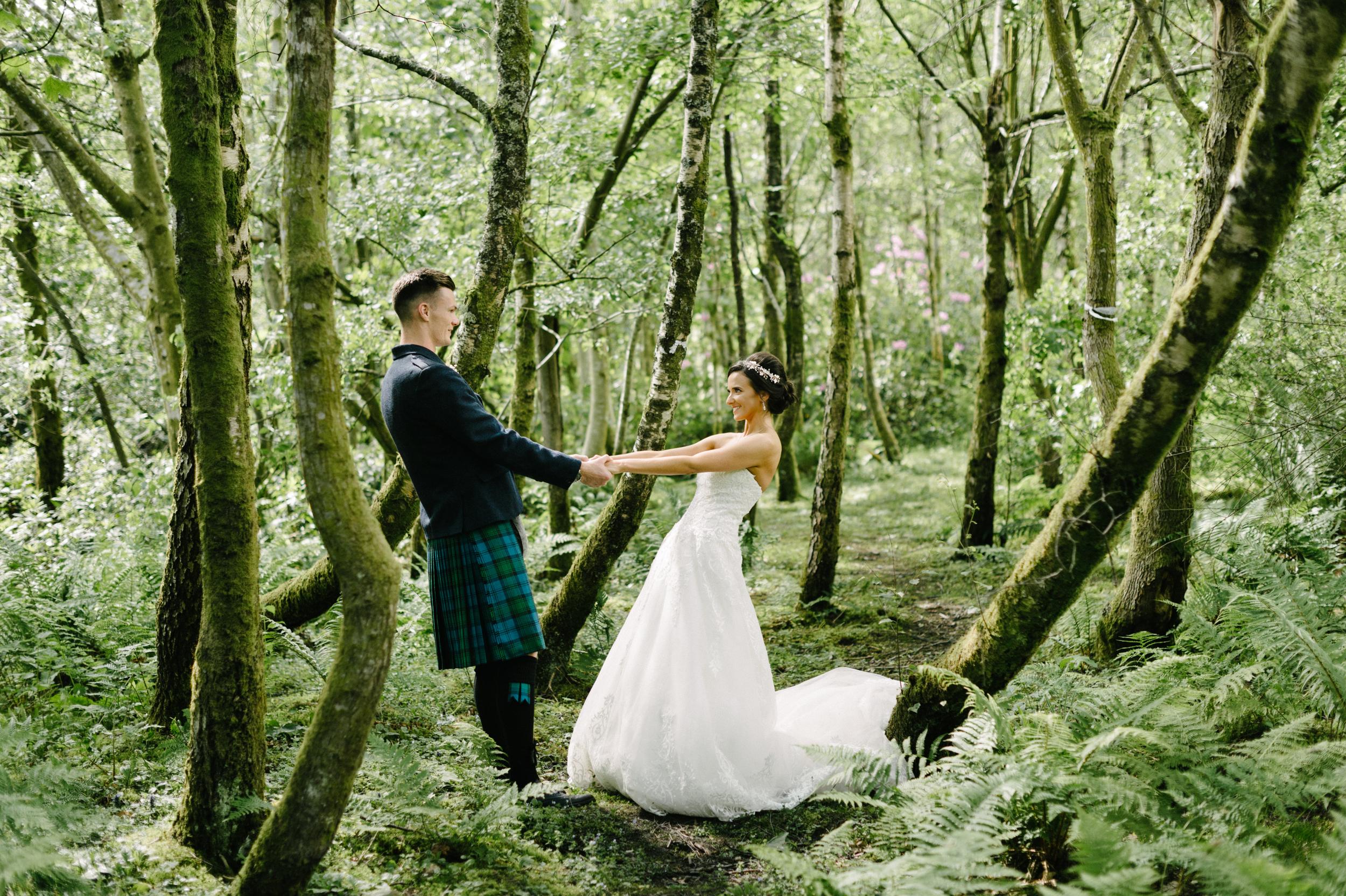 What dress did you wear, and how did you accessorise it?
The designer was Ella Rosa for Kenneth Winston and it was style BE404 in blush pink. In order for the back detailing to be seen I paired it with a very light single full-length veil.
I wanted to keep my jewellery simple so I wore a small heart-shaped pendant necklace, a gift from my parents a few years ago.
As I wore my hair up I went a little bigger for my earrings. My dad and his side of my family are Welsh and I chose teardrop crystals that were handmade in Wales.
My Taid (my Welsh grandpa) passed away five months before the wedding so for my 'borrowed' I had his pocket square sewn into the hem of my dress, and for my something blue I had my great grandma's sapphire ring.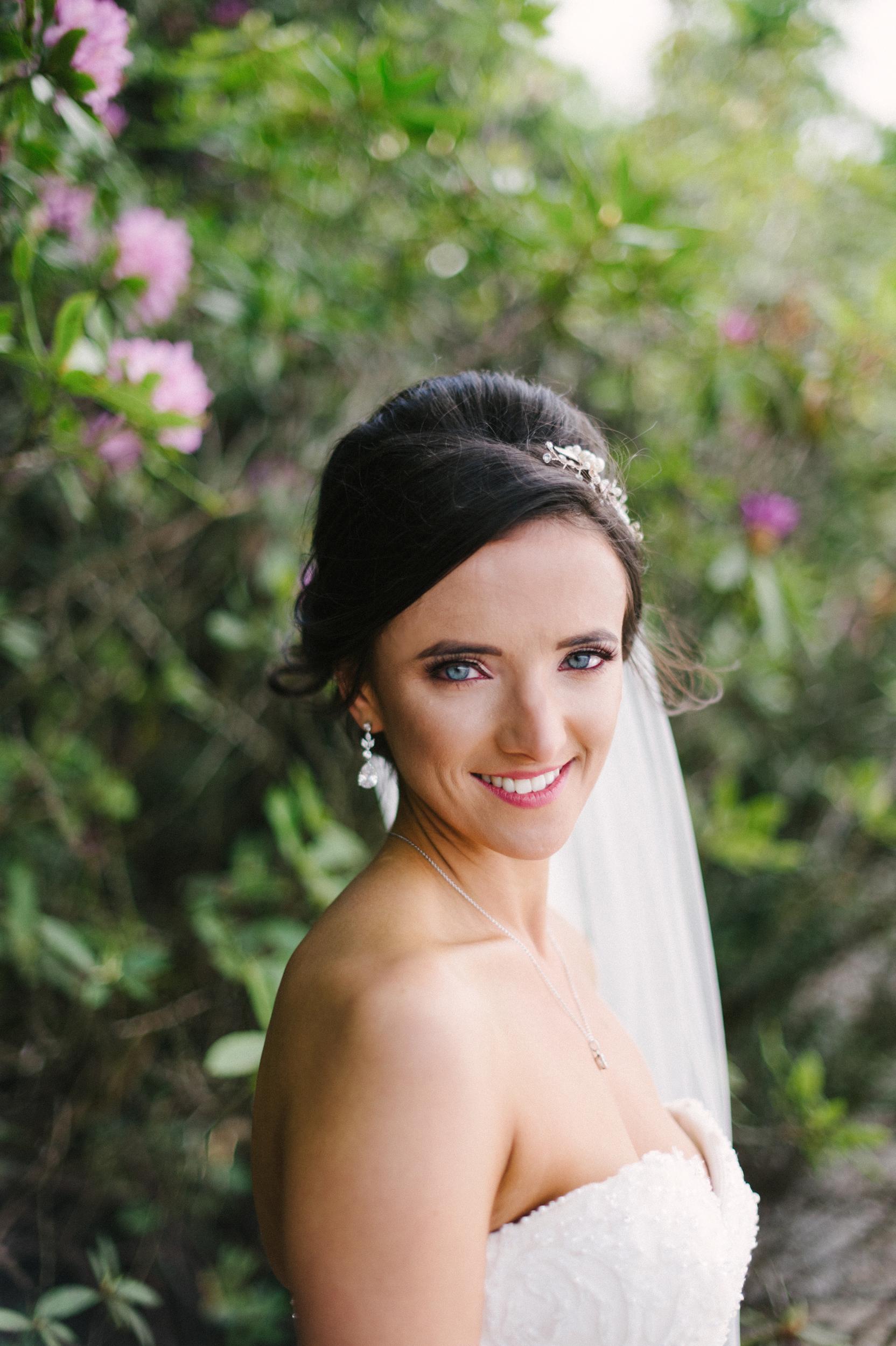 It took me ages to find shoes I liked. Fraser is 6'4 and I'm quite little so I wanted a pair that would give me a bit more height without killing my feet!
I also found it hard to find a pair that weren't four figures in price!
I ended up finding a pair in Ted Baker. They were ivory stilettos with bows and rose gold detailing and they were surprisingly comfy (although I did switch to flats when we went for our photography on the pebbly beach!).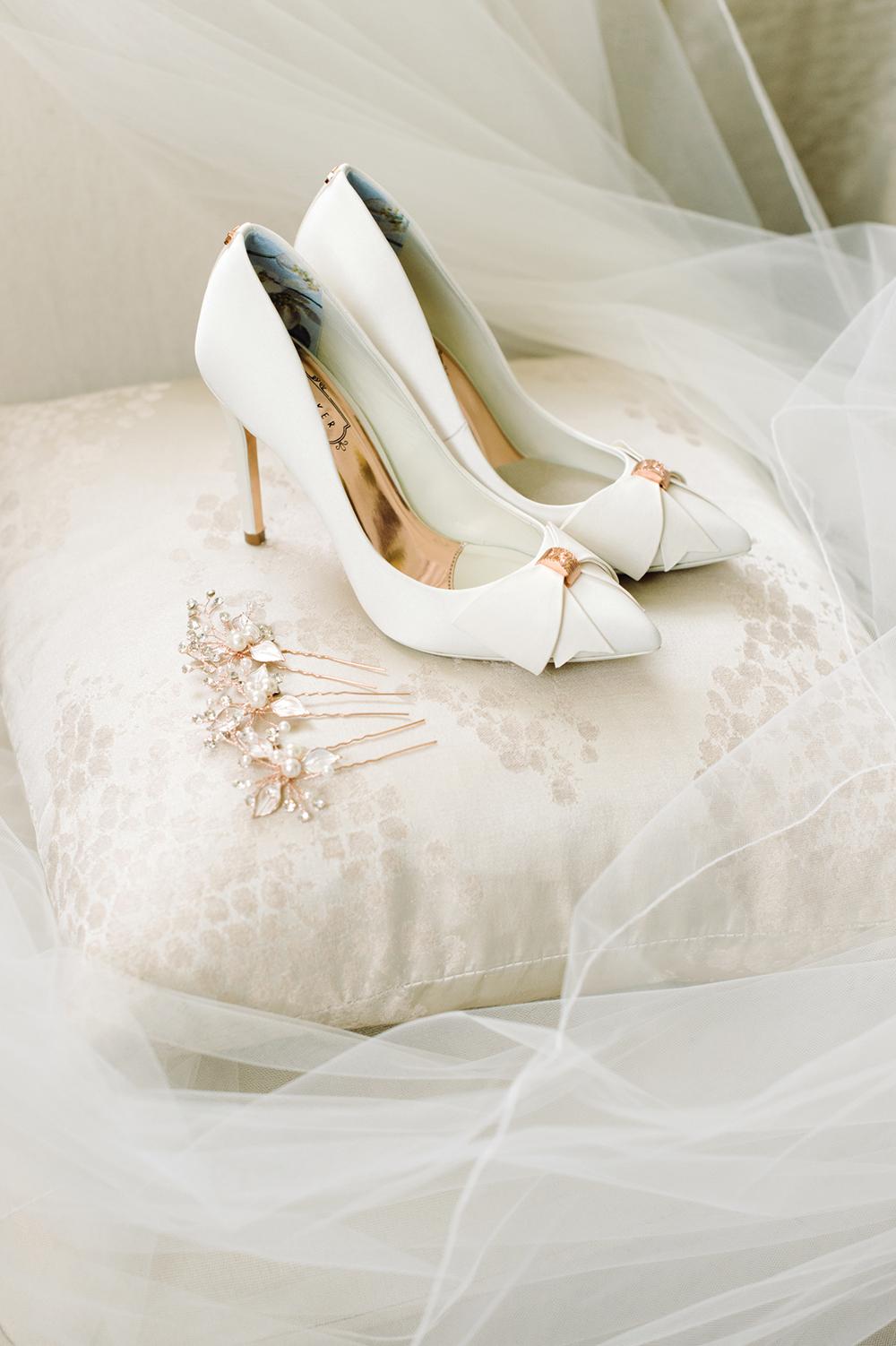 What dress shopping advice would you offer other brides-to-be?
I'd found my dress over a year in advance and honestly Instagram became my worst enemy.
There are so many incredible dresses out there that I kept second guessing my decision, mainly because it was so different to what I thought I'd go for!
But when I went back for my fittings and had it on, all worries were out the window. My advice would be don't go in with any pre-conceived ideas because you'll surprise yourself. Oh and listen to what the assistants suggest – they really do know what they're doing!
Read Emma and Fraser's full wedding story.