Dress Stories: Michaela's showstopping fitted lace Enzoani 'Journey' dress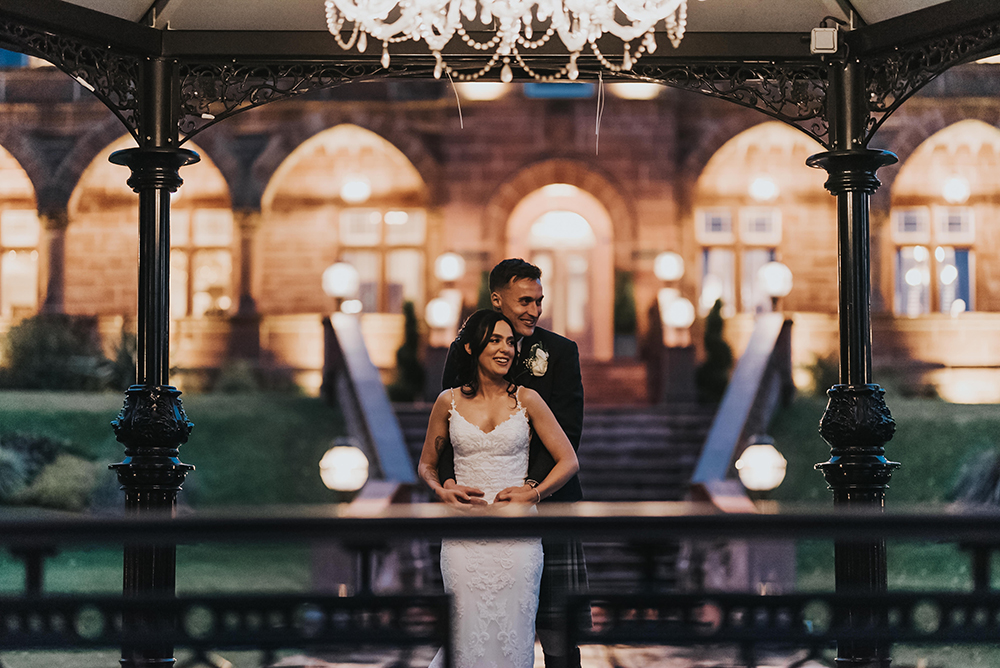 IMAGES | Karol Makula Photography
Dress Stories is all about a bride's relationship with her special wedding outfit, from searching for it to finding it, and how it made her feel on the day.
Michaela put the research in with a trip to the Scottish Wedding Show to acquaint herself with designers and all the latest trends.
AND THE BRIDE WORE… a stunning figure-hugging lace Enzoani Journey dress, teamed with a cathedral length veil.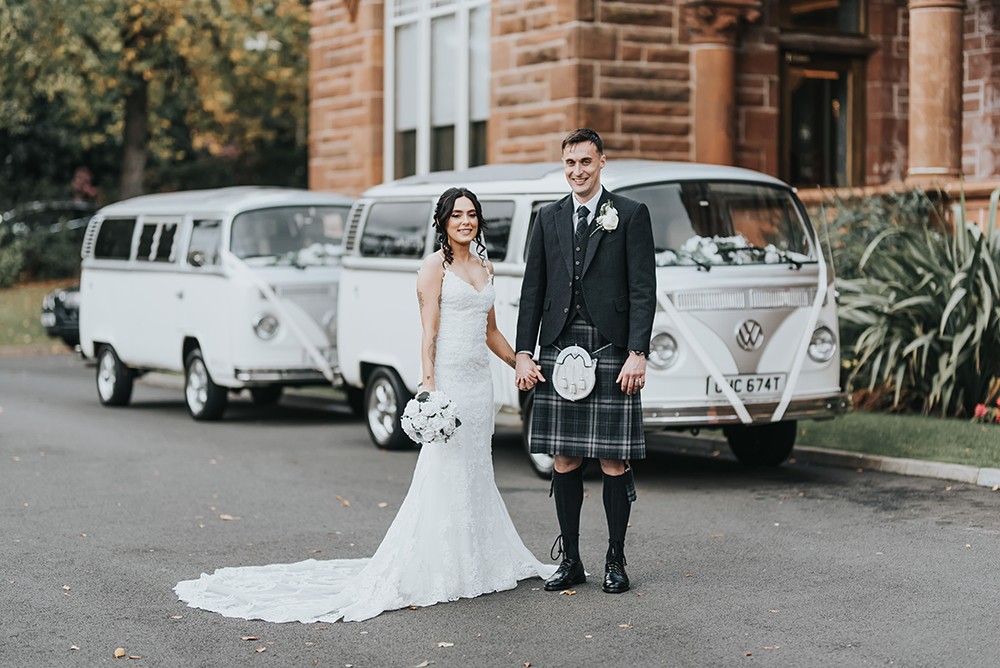 How did you feel about dress shopping? 
I felt nervous about shopping for my wedding dress as it is a big deal and I wanted to make sure that I had found The One!
I attended the Scottish Wedding Show to see what styles were in at that time and different designers.
I knew what style I wanted before I started looking.
I tried on similar styles before finding my dress – though I did try on a big princess dress just to see what it felt like and whether I suited it.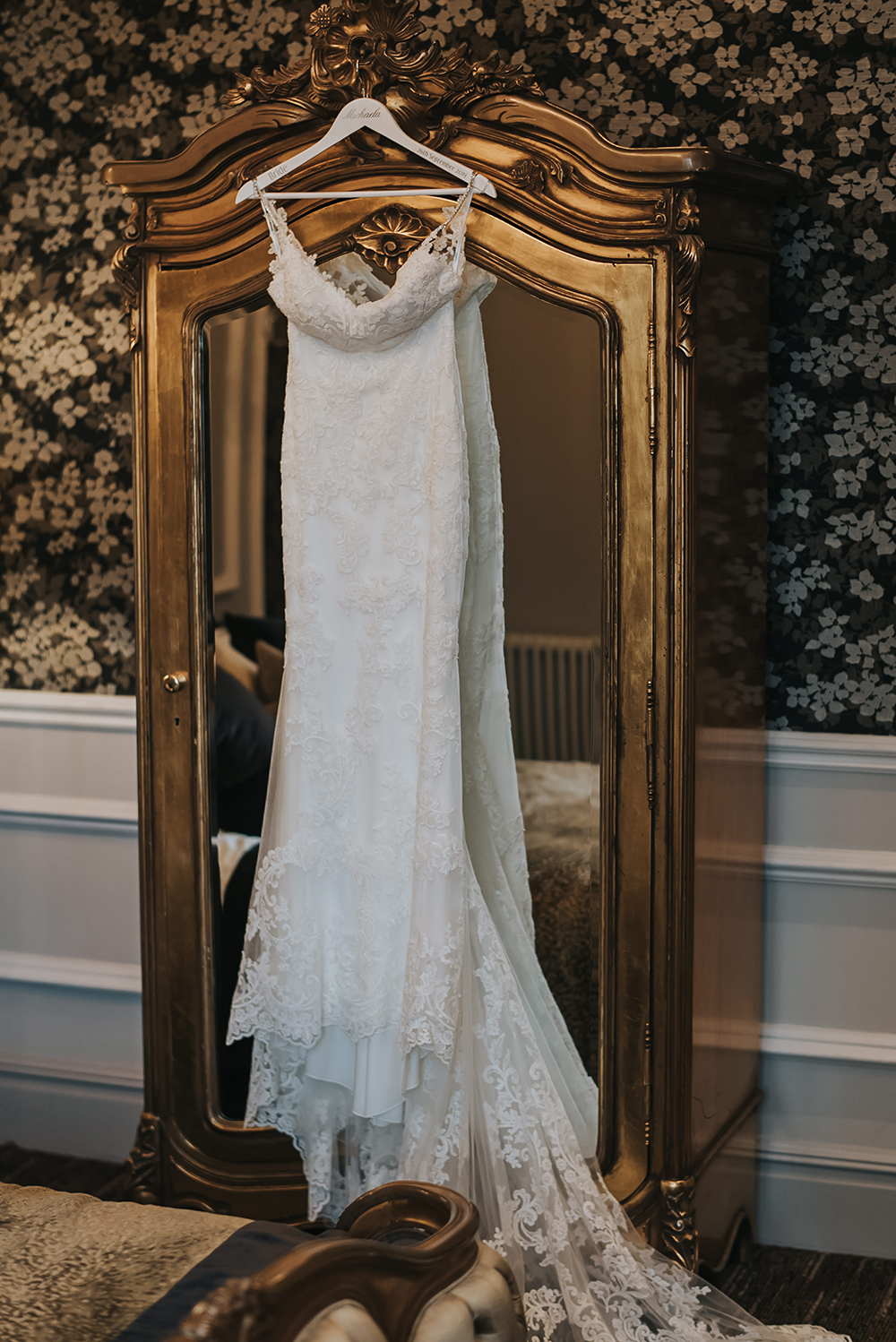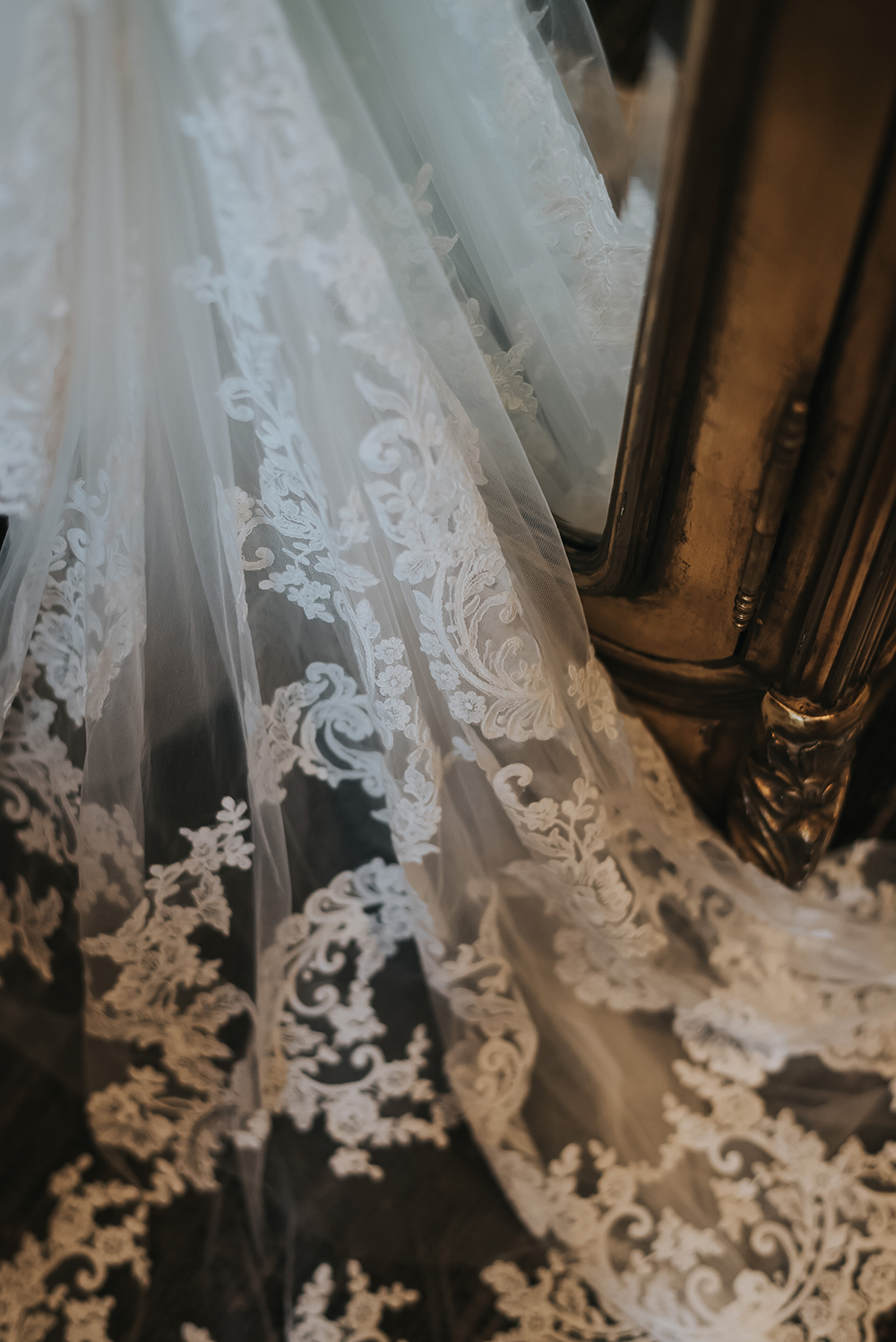 How was your shopping experience and who went with you?
My shopping experience was perfect, though I was very nervous.
My mum and my mother in law came with me for wedding dress shopping – and were there when I said yes to the dress.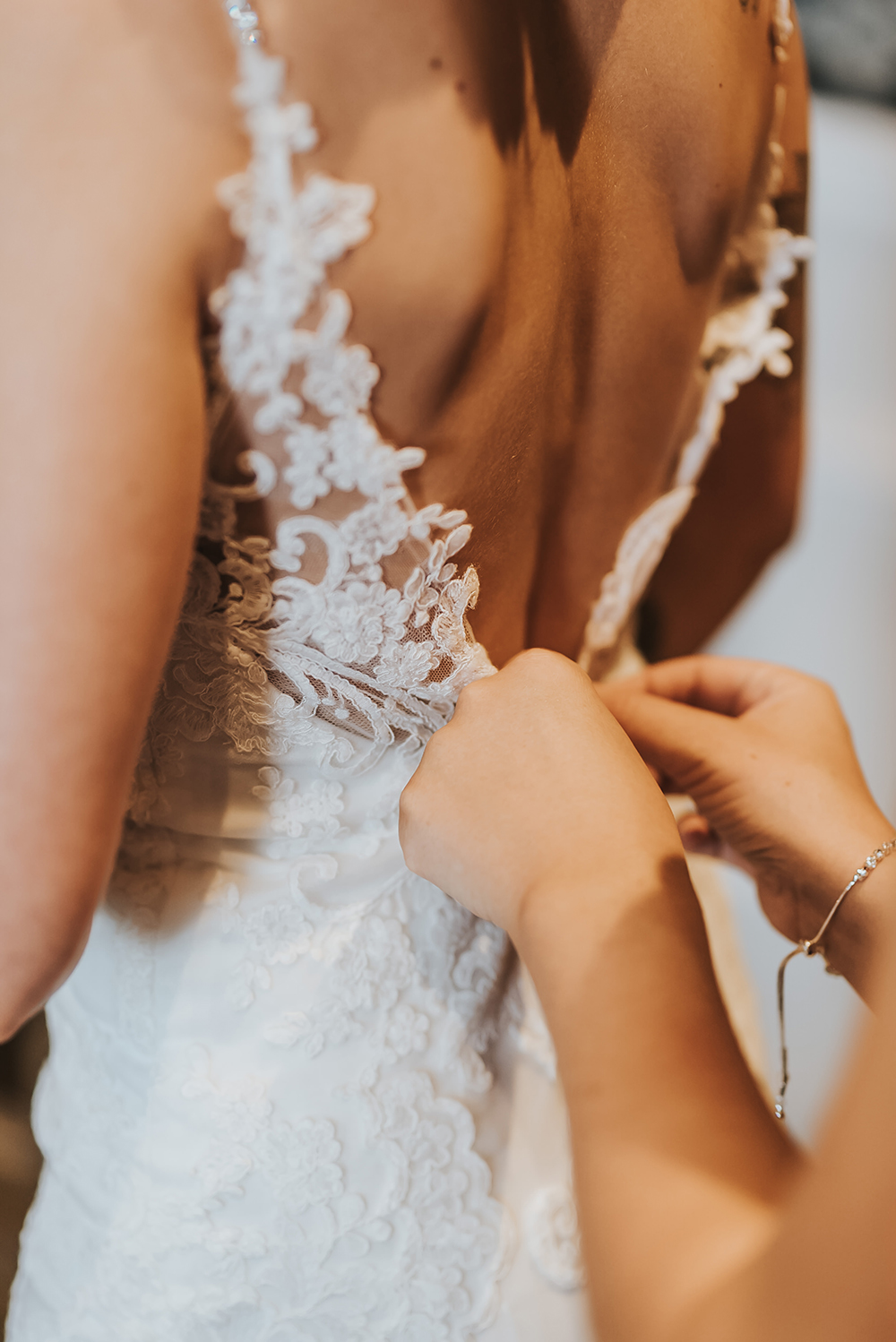 What was your dress like and why did you choose it?
My dress was from Opus Couture by Enzoani and it was called 'Journey'.
My dress was fitted with a long train.
It was lace and had thin straps which were diamante.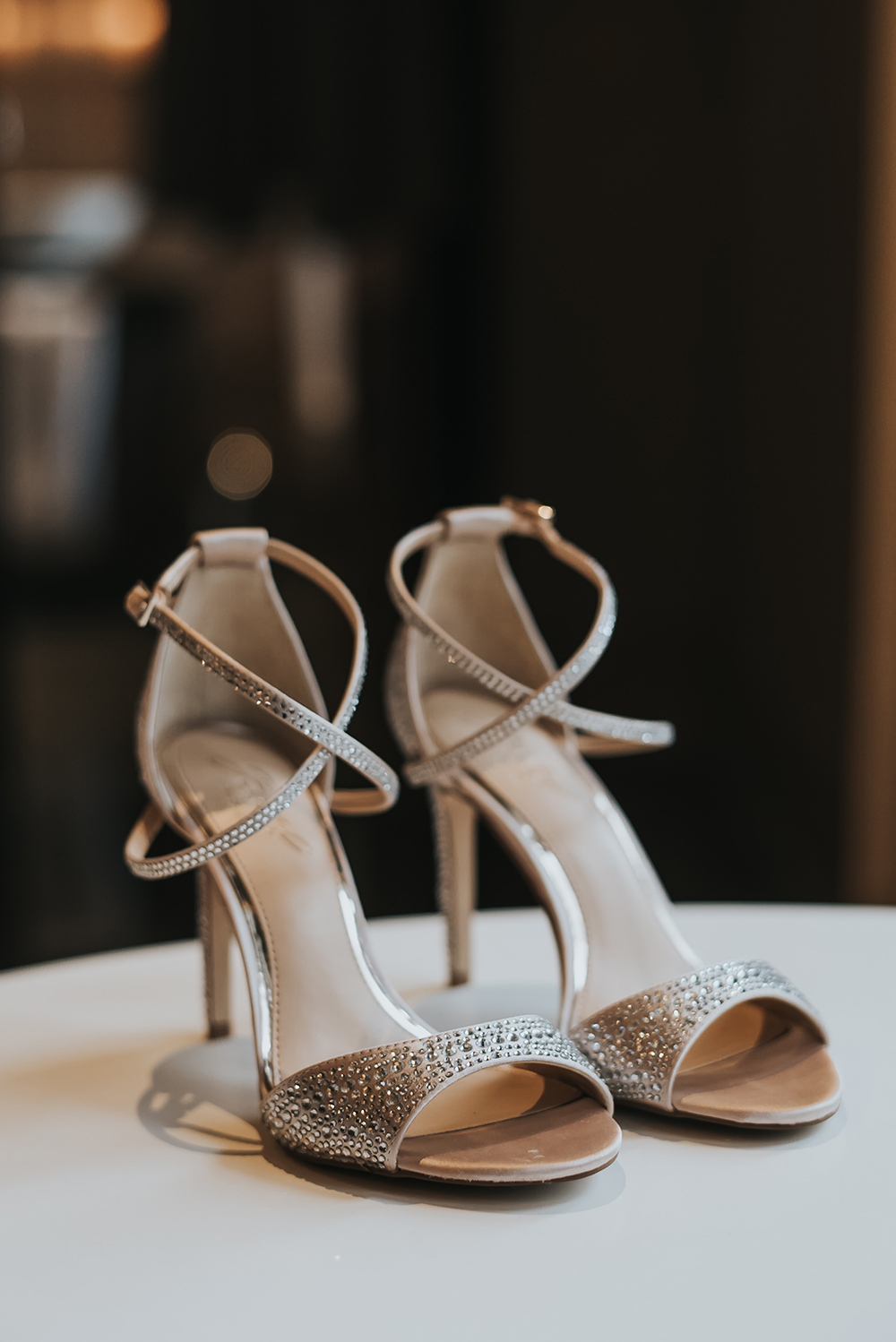 How did you accessorise your dress?
I accessorised my dress with long earrings which were like a leaf effect and my shoes were also from Opus Couture.