Dress Stories: Fiona's Made With Love Bridal 'Harlie' wedding dress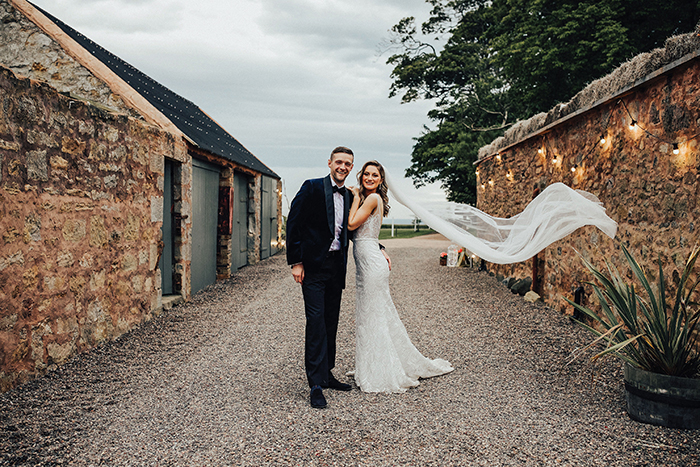 IMAGES | PJ Phillips Photography
Dress Stories is all about a bride's relationship with her special wedding outfit, from searching for it to finding it, and how it made her feel on the day.
Fiona wore the beautiful art-deco inspired 'Harlie' gown by Australian designer Made With Love Bridal on her wedding day at Cow Shed Crail, Fife.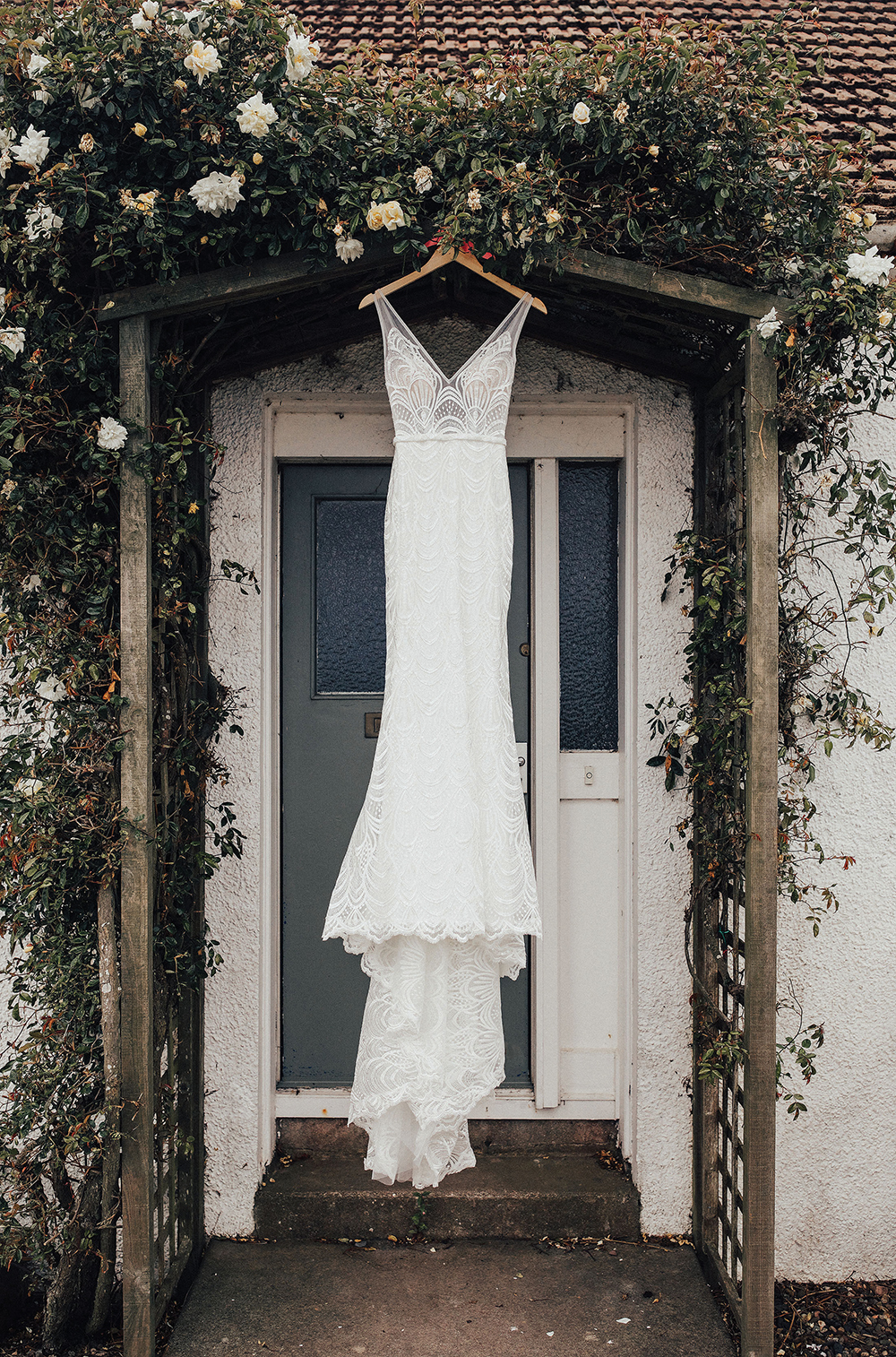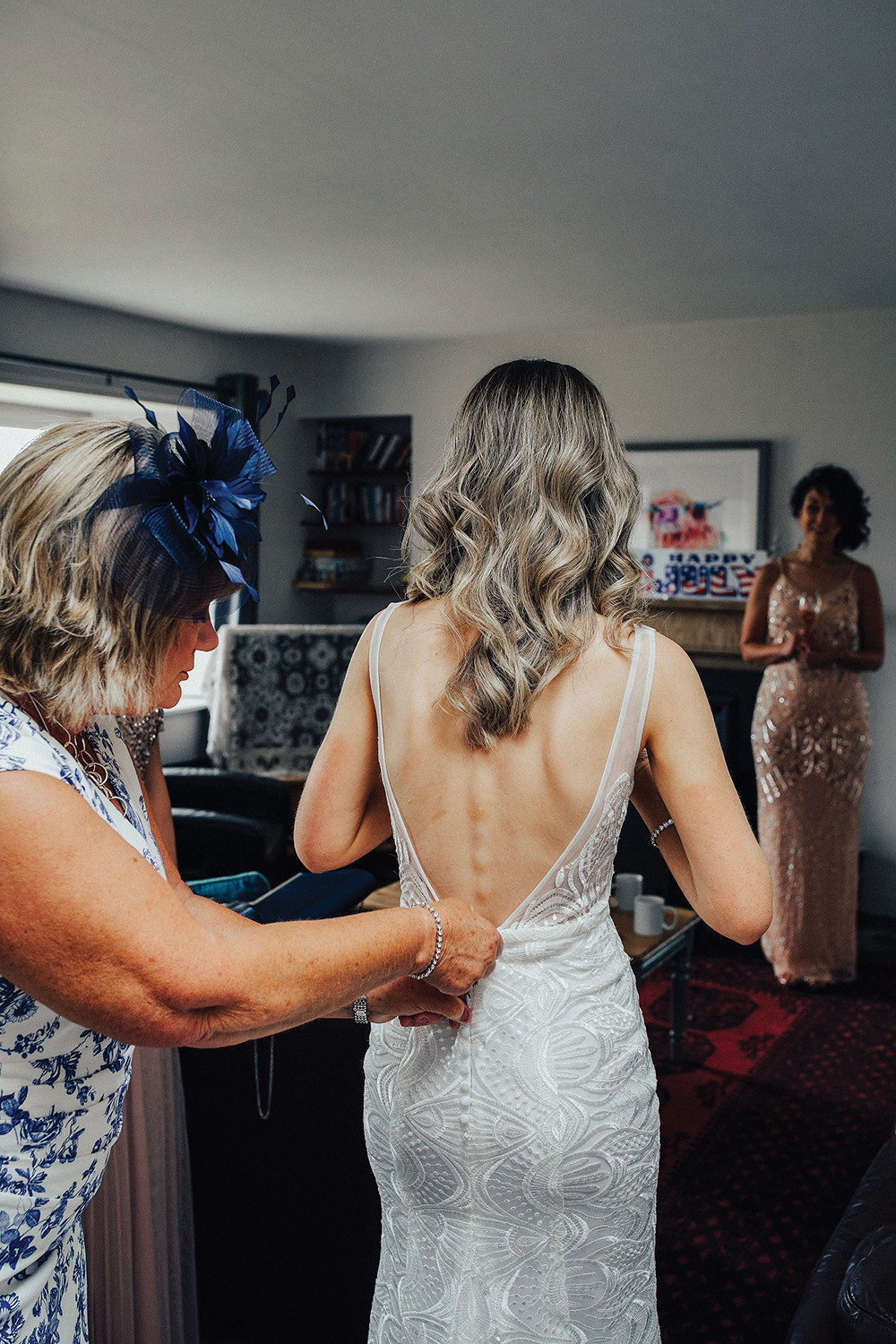 How did you feel about dress shopping? Did you do much research before you went? 
I had looked online already and loved the dresses by Australian brand Made With Love Bridal. I knew that the store Unbridaled in Ayr stocked them so I'd saved a lot of photos from their Instagram page.
It was the third dress I tried on and even when I was trying on others I kept going back to the one I loved most which was called 'Harlie'.
How was your shopping experience and who went with you?
I went with my mum and one of my bridesmaids to Unbridaled. It was a lovely experience. I was in the store for a couple hours and Emily was calm and friendly and gave great advice.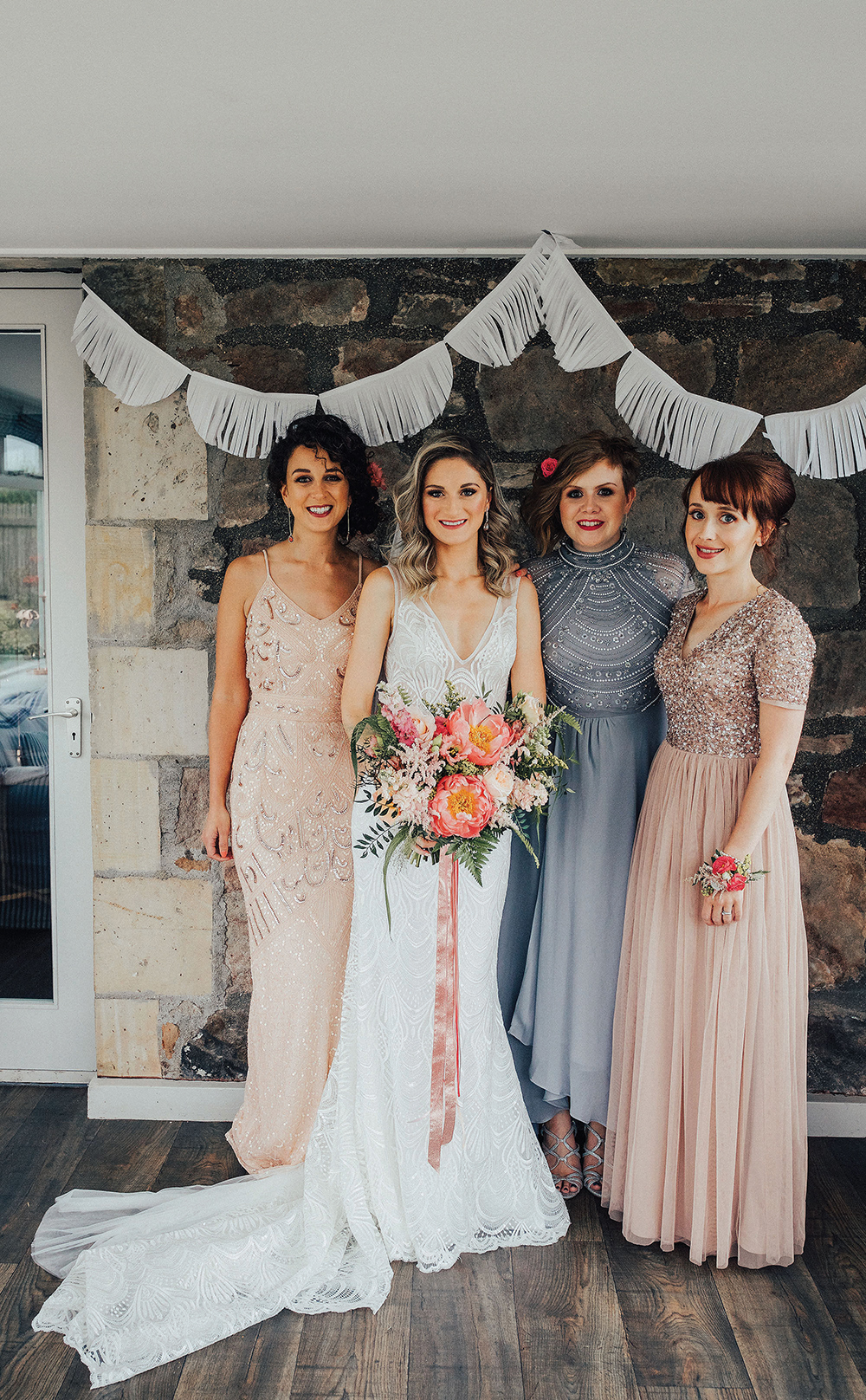 What was your dress like and why did you choose it?
I chose Made With Love Bridal Harlie because I love that it was fitted and had a low v-shape at the front and back.
It also has a stunning train and an element of sparkle with some randomly placed sequins scattered throughout the dress. It was elegant with a touch of 1920s boho.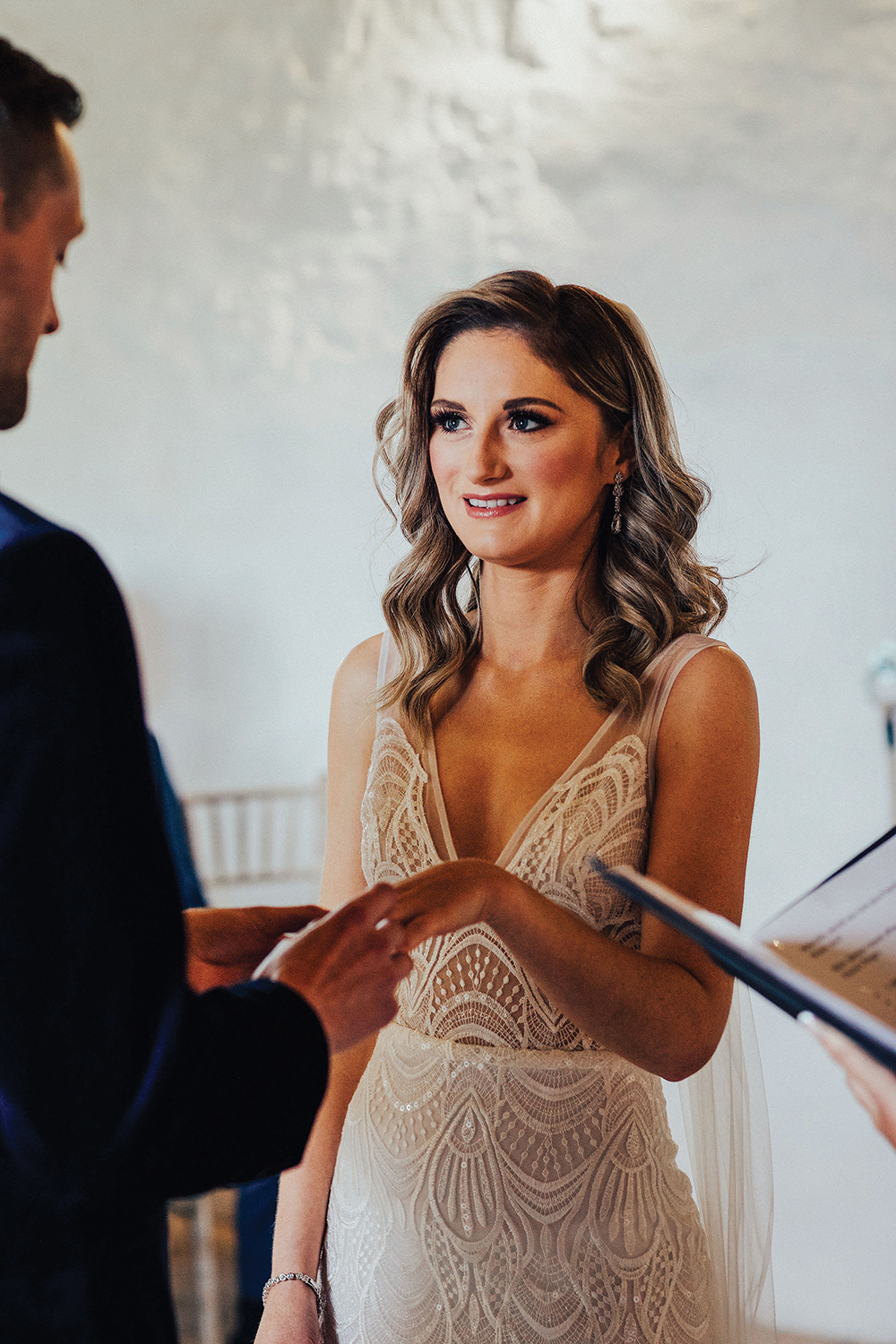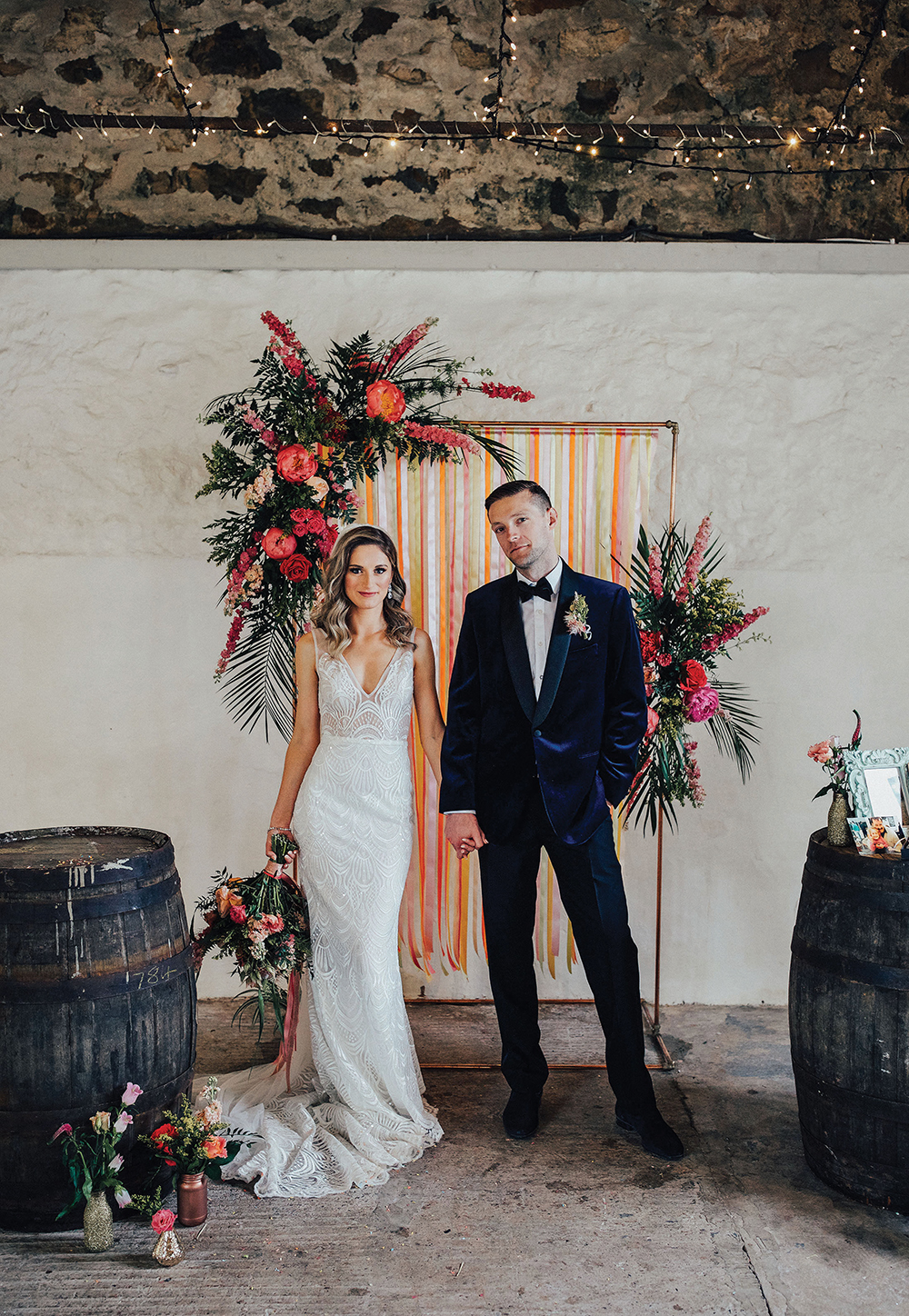 How did you accessorise your dress (jewellery /headwear/ shoes)?
I had a cathedral veil and I wore earrings from Elizabeth Wallace and a lovely Swarovski bracelet my dad had given me years before.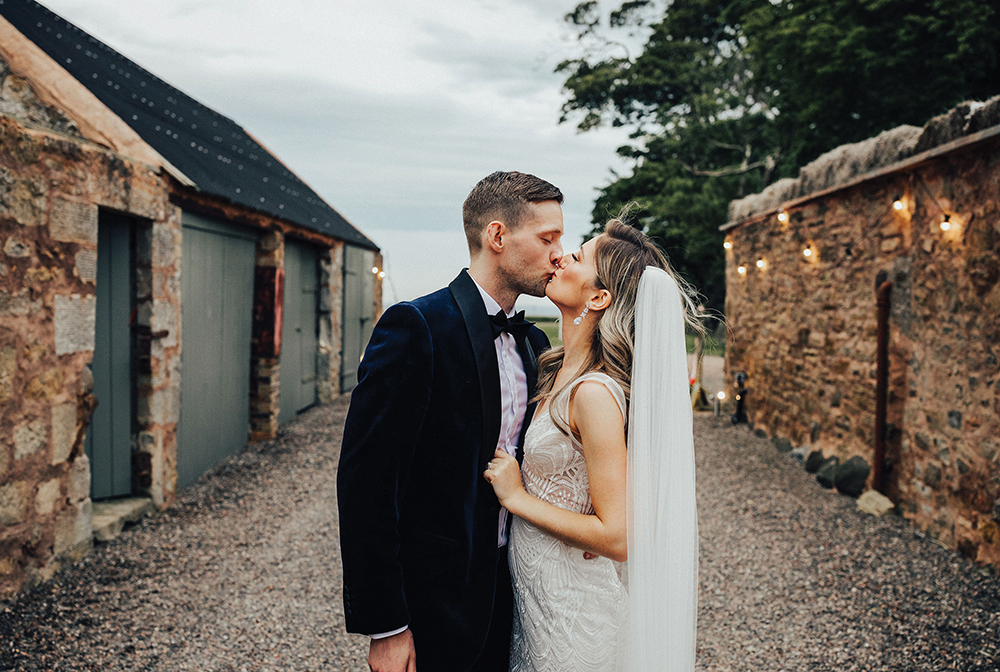 See more of Fiona and Alex's wedding at The Cow Shed Crail!
---
Want to tell us your Dress Story?