Dress Stories: Jess' beautiful Ronald Joyce gown with off-the-shoulder lace top
Jess thought she wanted a fitted dress until she tried on this stunning full-skirted princess number.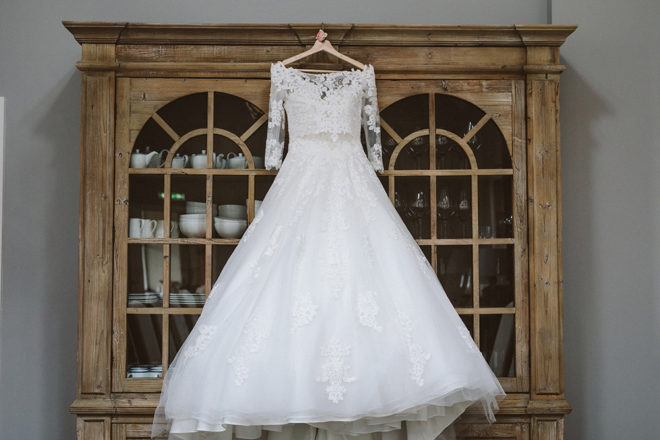 IMAGES | Sam Brill
Dress Stories is all about a bride's relationship with her special wedding outfit, from searching for it to finding it, and how it made her feel on the day.
Lesley at The Bridal Studio in Dollar used her expertise to help bride Jess find the perfect "girl" for her.
AND THE BRIDE WORE… a stunning organza and satin Ronald Joyce gown with a button-down lace top.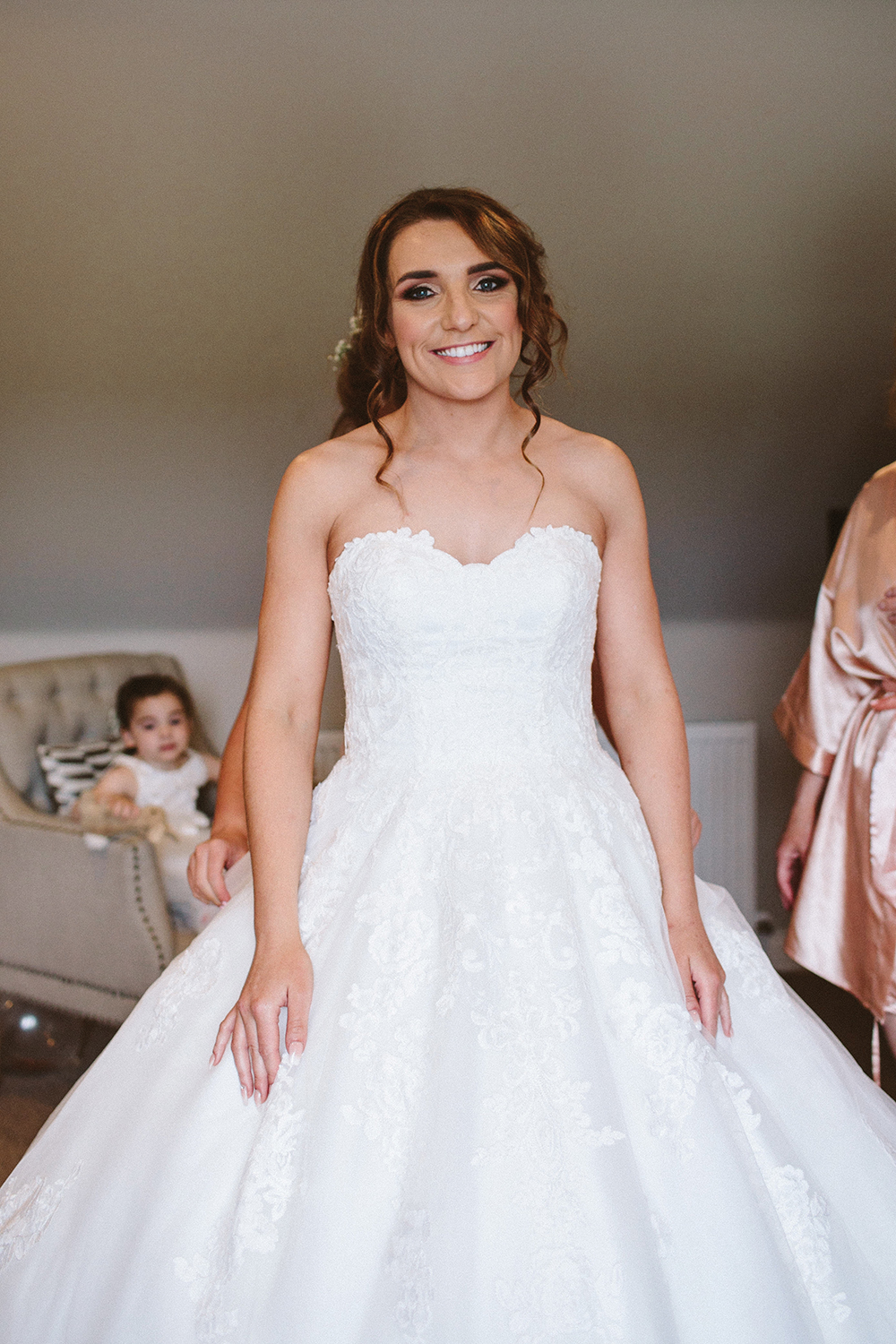 How did you feel about dress shopping? Did you do much research before you went? Did you have a clear idea in your head before you started looking?
I had absolutely no idea of what I wanted. I just thought no sparkles and probably a fitted dress.
I'm really not a girly girl when it comes to fashion.
How was your shopping experience and who went with you?
I tried a shop in Aberdeen before going down to The Bridal Studio in Dollar, which is where I am from.
Lesley who owned the shop was amazing, she had me try on tons of dresses.
If I didn't look comfortable or entirely convinced she would just whip it off me and get the next one.
She referred to all her dresses as 'her girls' and they all had their own names which I just loved.
I took my mum, gran and two of my bridesmaids.
They were picking dresses for me to try and then sat and ohhh'ed and ahhh'd when I came out.
It was a great experience.
There was one dress that really stuck out for me and Lesley said I should go away and think about 'her' and if I could remember all the detail and still loved her then I should come back and try her on again.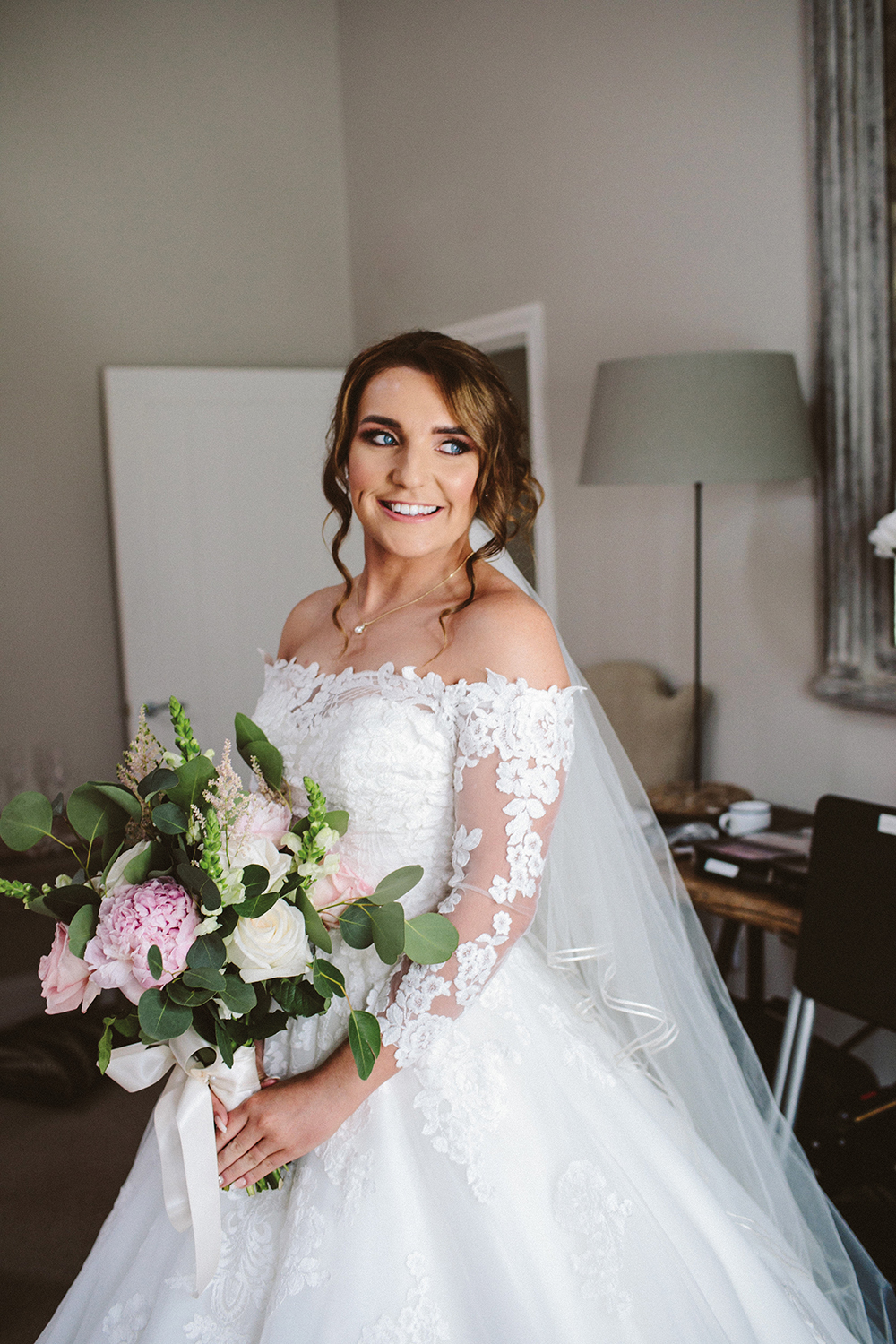 What was your dress like and why did you choose it?
My Dress was called 'Hina' by Ronald Joyce.
She (even I refer to her as a girl now, haha) is massive, like huge and just absolutely gorgeous.
A strapless organza and satin dress with lace appliqués and beaded belt detail.
She has a huge train and came with an optional lace top that buttoned down the back, which was just perfect for the day of the wedding and I removed it for the dancing at night.
I just felt like an absolute princess from the second I tried her on.
There was the perfect amount of lace detail and only a tiny bit of sparkle in the belt.
She was just the dream dress.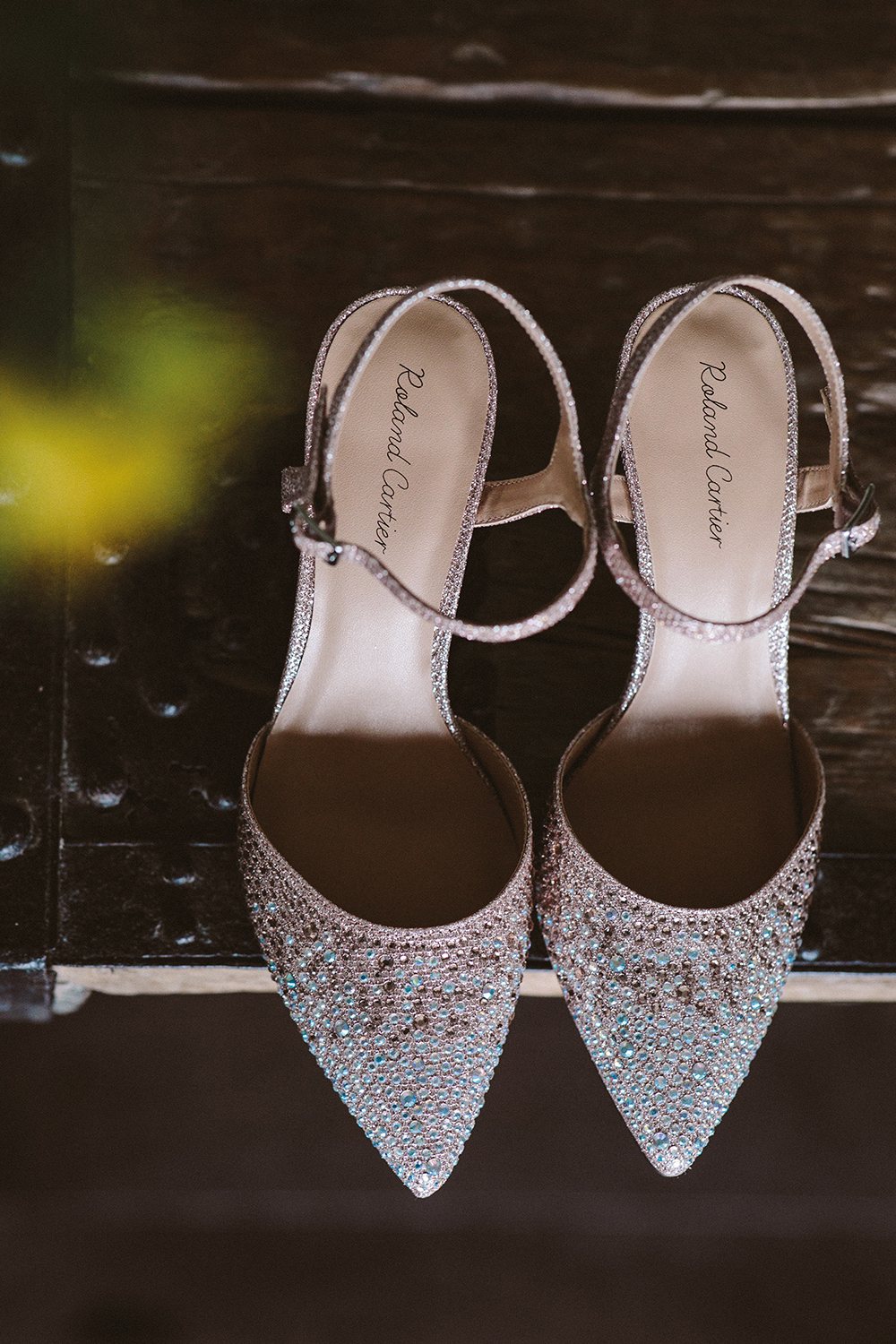 How did you accessorise your dress (jewellery /headwear/ shoes)?
My shoes were not very traditional. I wore pink sparkly Roland Cartier heels from House of Fraser.
I wanted shoes that I loved and would wear again – I bought the matching clutch too.
I wore my Aunt's veil. It was even longer than my dress but just stunning and I used it as my Something Borrowed.
I got given pearl earrings from my Gran and a matching pearly necklace set with the diamond from my Great-Grans engagement ring, it was very special and was my Something Old.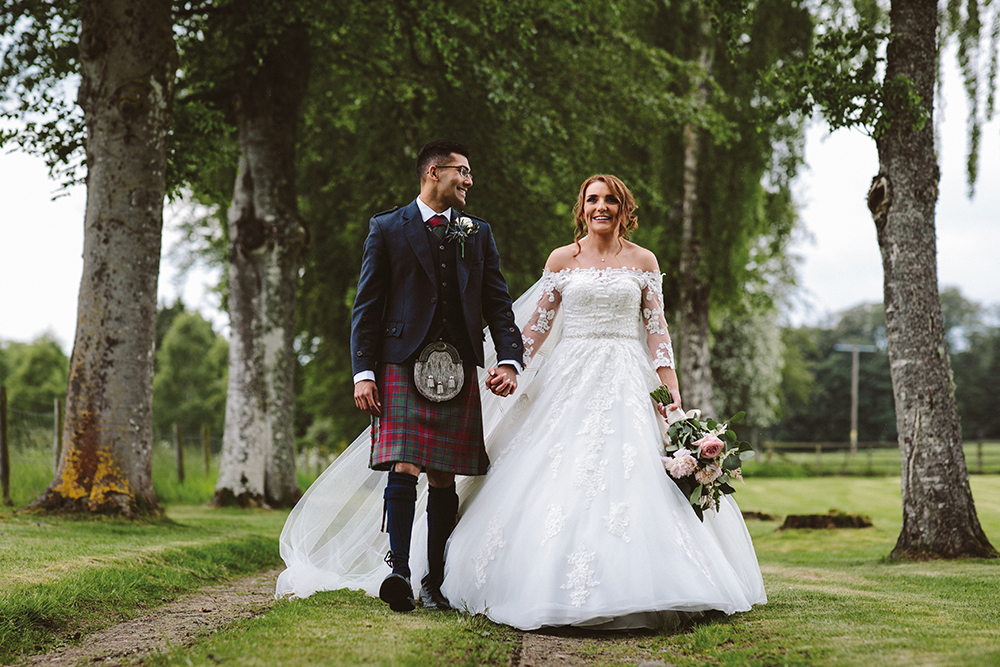 Want to tell us your Dress Story?