Dress Stories: Gabriella's sparkly Berta bridal gown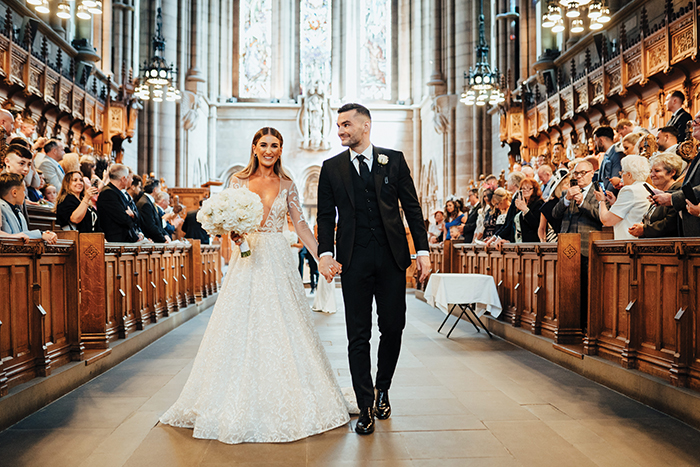 IMAGES | Derek Christie Photography
Dress Stories is all about a bride's relationship with her special wedding outfit, from searching for it to finding it, and how it made her feel on the day.
Here's how beautiful bride Gabriella found her dream Berta bridal gown.
AND THE BRIDE WORE… Berta at Opus Atelier
What was your dress like, and why did you choose it?
My dress was Berta which I bought from Opus Atelier. It had a full mesh body with long sheer sleeves, a drop neck and low back with a full skirt.
It was completely embellished and I just loved the sparkle!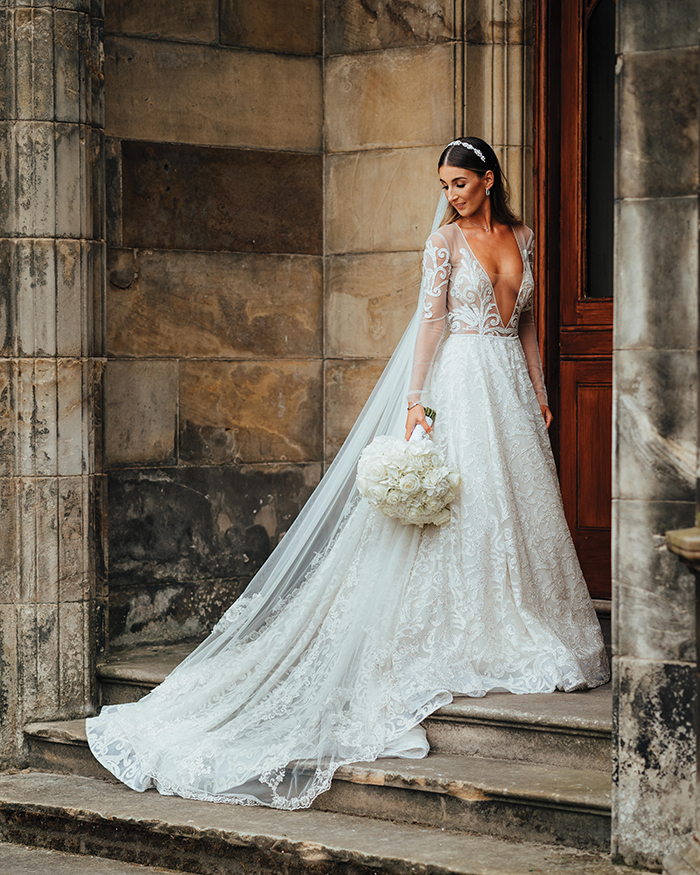 Did you have a clear idea of what you wanted before you started looking or did you try on lots of styles?
I fell in love with Berta years ago and my mum loved them too.
The first time I went to Opus Atelier to try Berta dresses on, my mum thought I had found the one.
I didn't want to commit to something on my first day of trying so I didn't go for the dress I tried on that day. The lady said she would keep in mind what I was looking for and contact me if she saw anything that fitted.
Two weeks later she phoned me, I went to try the dress and I just knew it was the one! My perfect style and the details and embellishments that were on the gown were just amazing.
How was your shopping experience and who went with you?
My mum and sister came to every appointment with me. I really trust their opinion so it was important they were there with me!
How did you accessorise your dress?
I wore a diamanté headpiece with a full-length veil with lace trim.
For my shoes, I wore Christian Louboutin silver perspex heels with diamantés, which are now my favourite shoes.
For my jewellery, Tony surprised me with diamond hoop earrings on the morning of the wedding and they couldn't have been more perfect for my dress.
I was so shocked!