Dress Stories: Aisling's champagne David Fielden two-piece wedding dress
Aisling's journey to her beautiful two-piece wedding dress wasn't always smooth…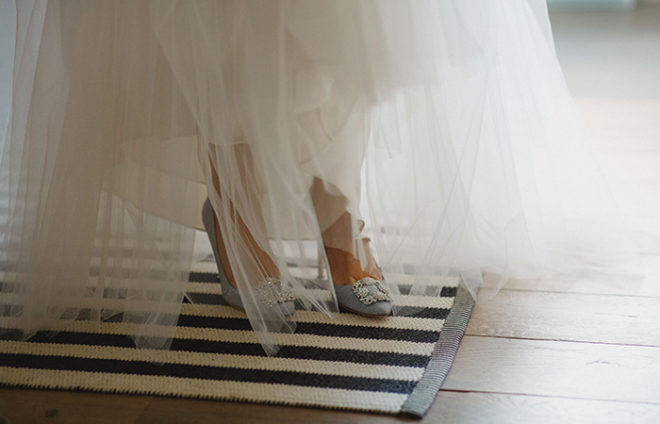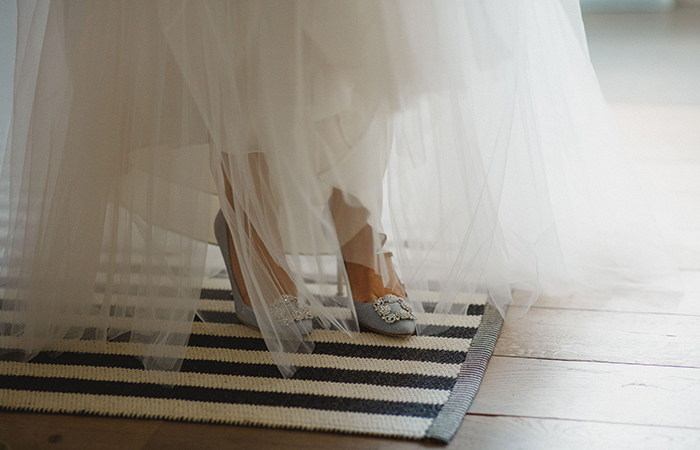 IMAGES | Duke Studios
Dress Stories is all about a bride's relationship with her special wedding outfit, from searching for it to finding it, and how it made her feel on the day.
Aisling had to change her plans when it turned out her dream wedding dress designer wasn't her style after all.
And the bride wore… David Fielden from Anne Priscilla Bridal, Glasgow.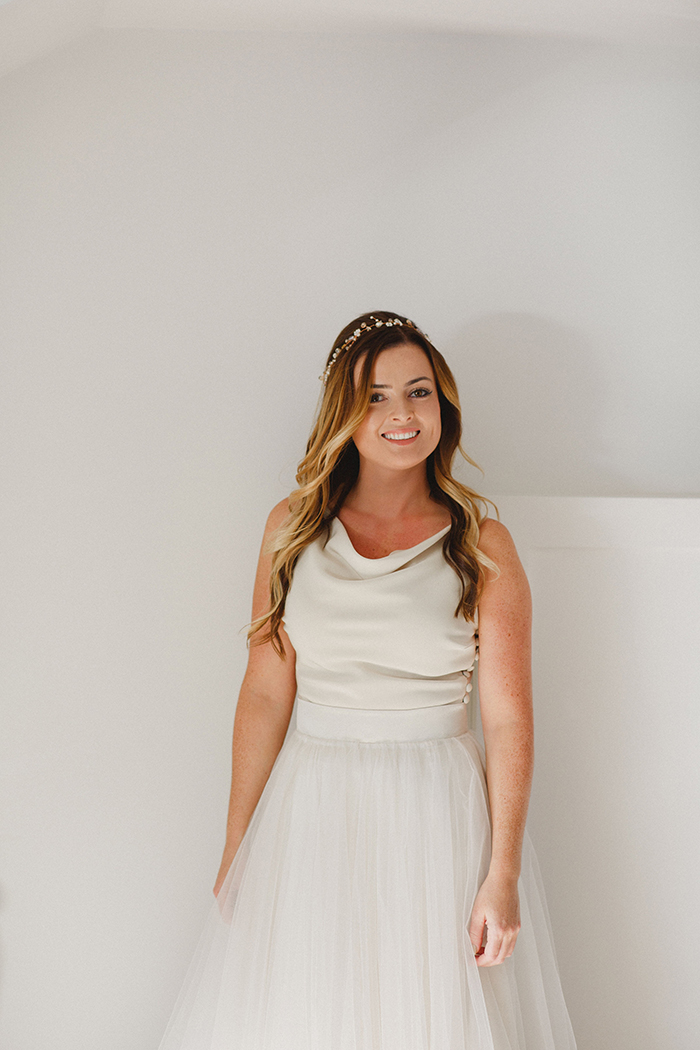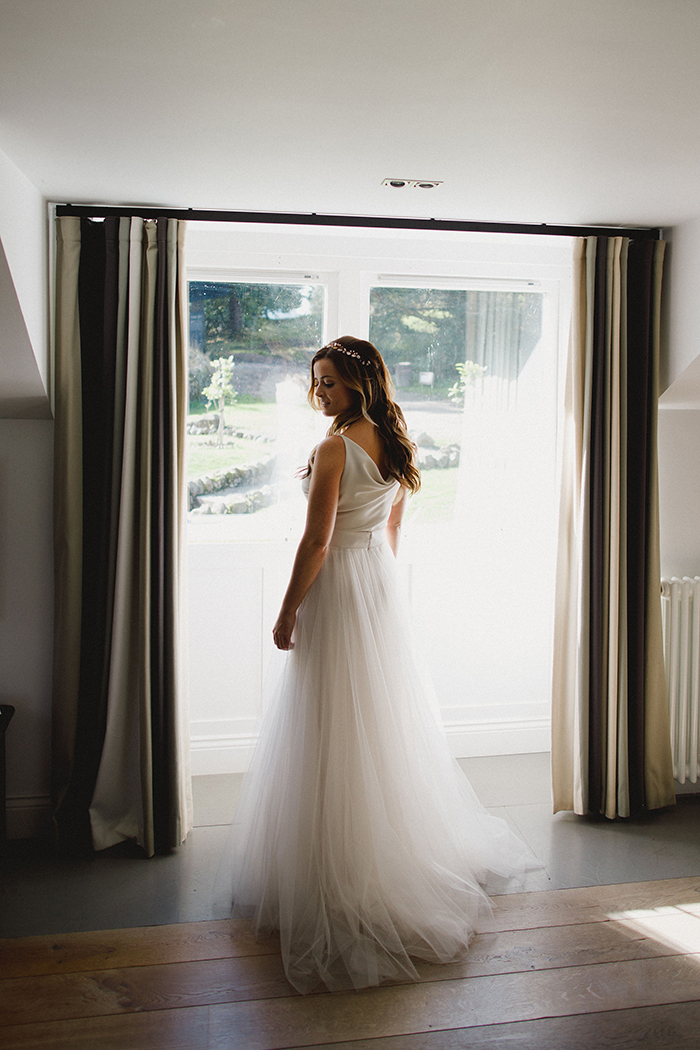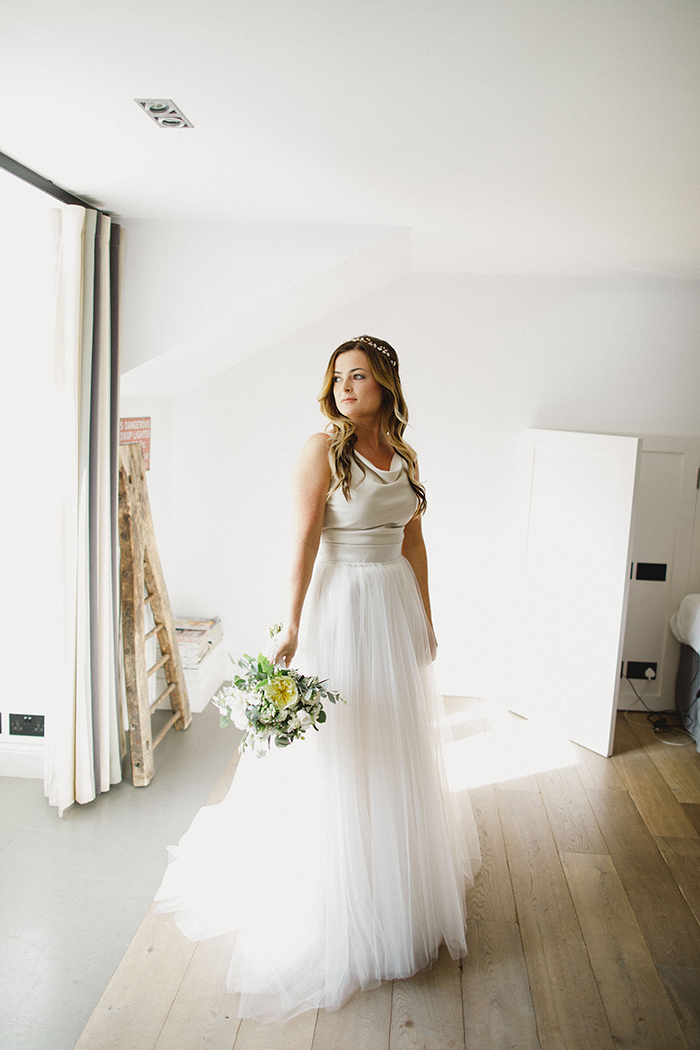 How did you feel about dress shopping? Did you do much research before you went? Did you have a clear idea in your head before you started looking?
I had a very clear idea of what I wanted to wear when I first went dress shopping. For years I always imagined wearing a Jenny Packham dress. But when I finally had the chance to try a few of them on, they didn't suit my figure at all!
I then visited Anne Priscilla Bridal and ended up getting the first dress that I tried on (well, it was actually a skirt and top!). I had decided after trying the Jenny Packham dresses that I really didn't want a typical white or ivory dress. The cowl neck top was so unusual and the dressmaker fitted poppers to the inside of the skirt so that the top wouldn't move during the day. She did an amazing job!
How was your shopping experience and who went with you?
One of my closest friends Ashley went shopping with me. She is one of these people that will always give an honest answer. She totally agreed with me that the Jenny Packham dresses were not for me. She fell in love with the dress I eventually chose – she and I and an assistant at Anne Priscilla all ended up crying in the dressing room when I first tried the dress on!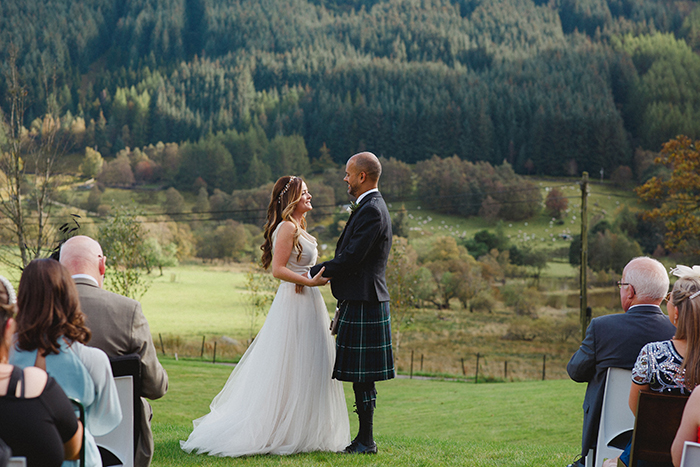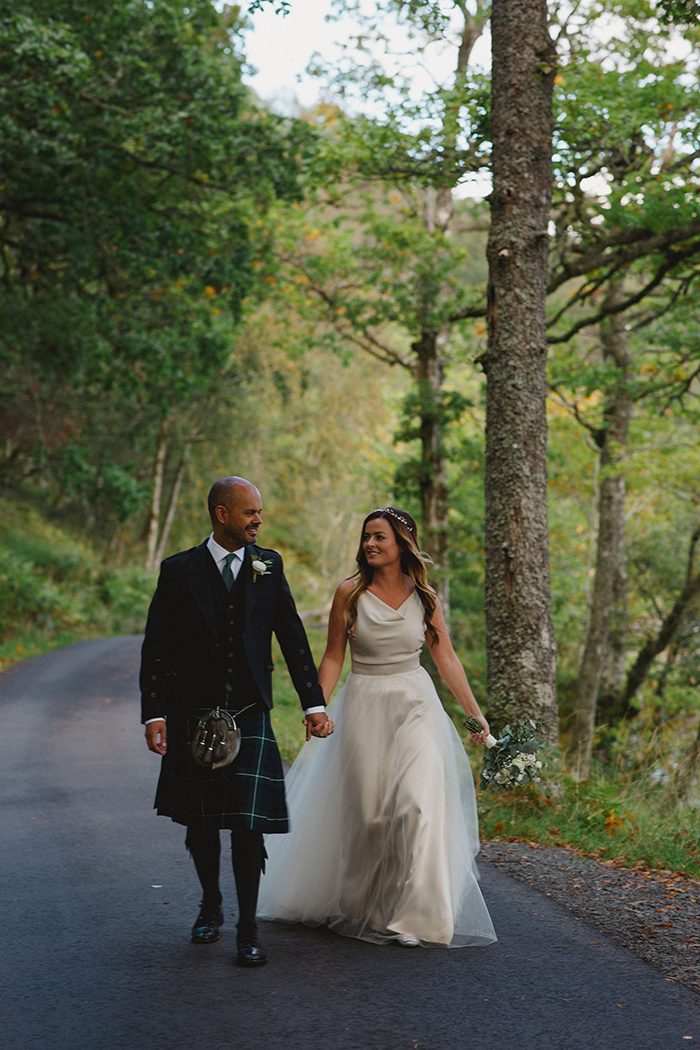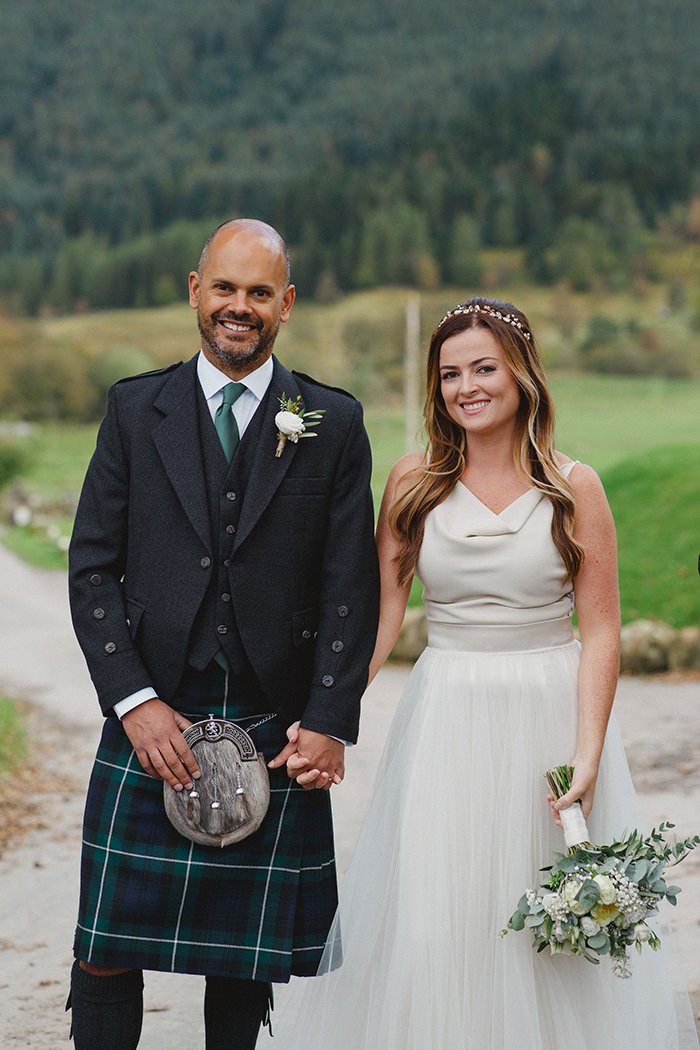 What was your dress like and why did you choose it?
It was David Fielden dress from the Sposa collection. It was a cowl neck top and this suited my figure and I love its relaxed vibe. The skirt emphasised my waistline and I loved the colours. The top and underskirt was a stone champagne colour, with a cream voile overskirt.
How did you accessorise your dress (jewellery /headwear/ shoes)?
I wore a vine that I got from Etsy.  There are lots of independent sellers on Etsy and I got in touch with a girl from Lithuania who had some beautiful styles on her page.
I splashed out on my shoes, and I got Manolo Blahniks! They were silver and sparkly, and it was just the right amount of glam to add to the outfit.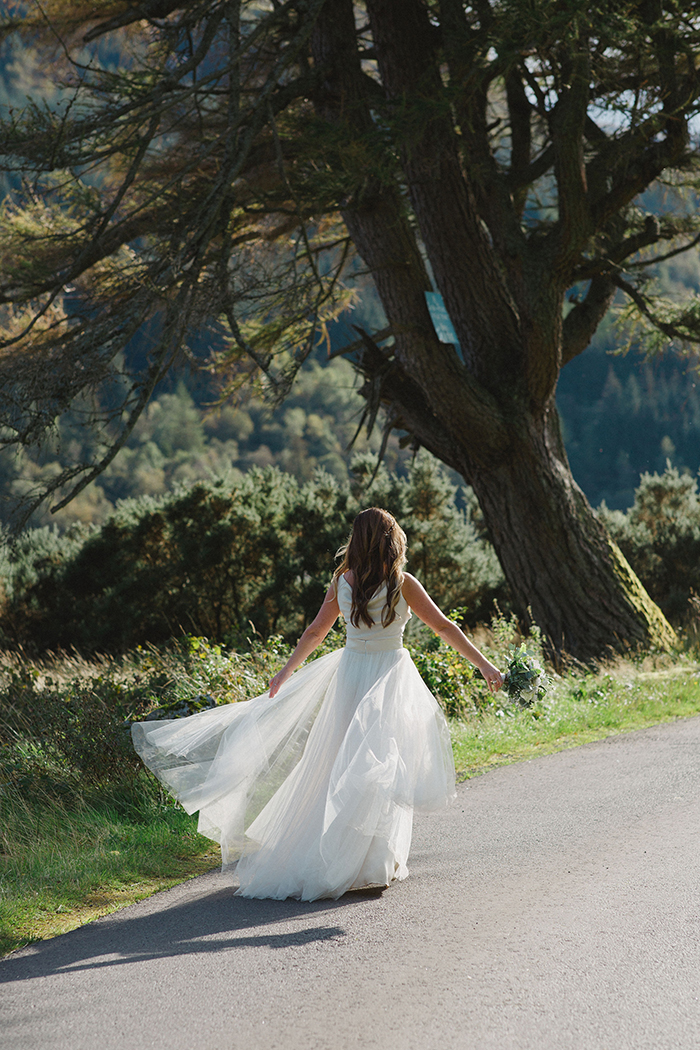 Want to tell us your Dress Story?