Spotlight on… Glitterati bespoke bridalwear collections
We're talking you through the varied bridalwear collections from Glitterati!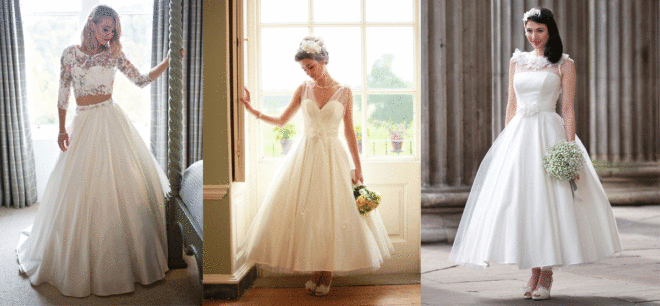 Glitterati specialises in all things bridal and proms! We're chatting you through their varied range of bespoke bridal collections…

Glitterati's Bridal Collections, designed by Bill & Moira, are as varied as the brides who wear it, with lots of choices available to suit any wedding theme.
They're also aware that knowing where to start with dress shopping can feel overwhelming, so Bill and Moira offer focus on offering fantastic customer service and a friendly atmosphere.
"The key to helping a bride find the 'Perfect One' is simply to listen to her and to give her your total attention," says Bill and Moira.
"We recommend bringing 1 or 2 people with you who really know you well. Bringing a large group deteriorates into dress by committee and the bride ceases to be the focus of all attention.
All of our dresses are made to measure for a perfect fit and we specialise in customising our designs to create a unique gown for the Bride."
At Glitterati you'll have ultimate continuity as all appointments, from the first fitting with Moira right through to collecting the final dress, are with the designers.
"Brides thoroughly trust us as they know we will give an honest opinion and only want perfection for them," explain Bill.
Here's a wee sneak peek at the range of bridalwear styles and designs on offer at Glitterati…
Medieval inspired wedding dresses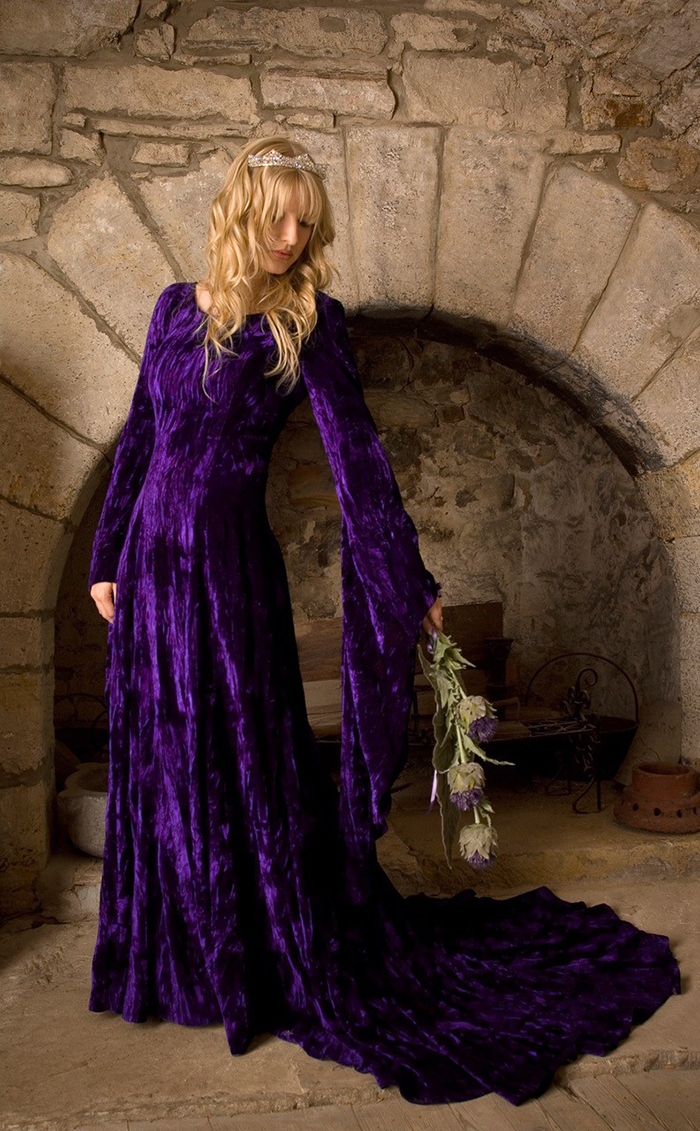 One of Glitterati's magnificent medieval gowns featuring soft hand twisted velvet.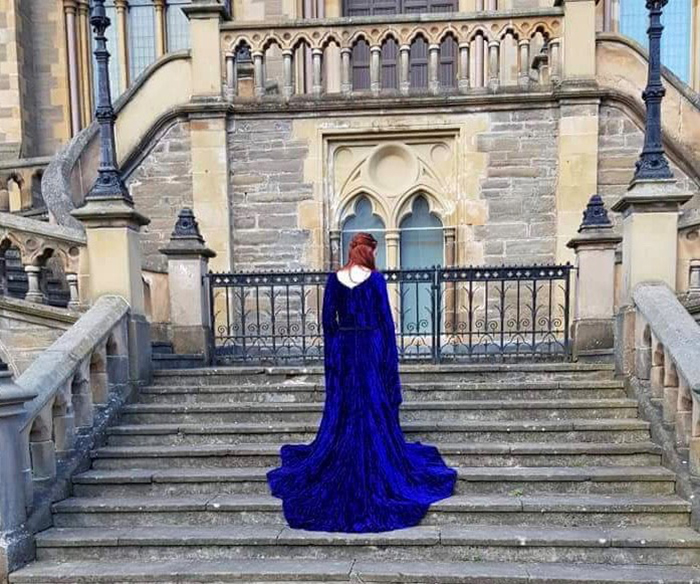 Real bride Sarah on her wedding day in her Game of Thrones inspired gown!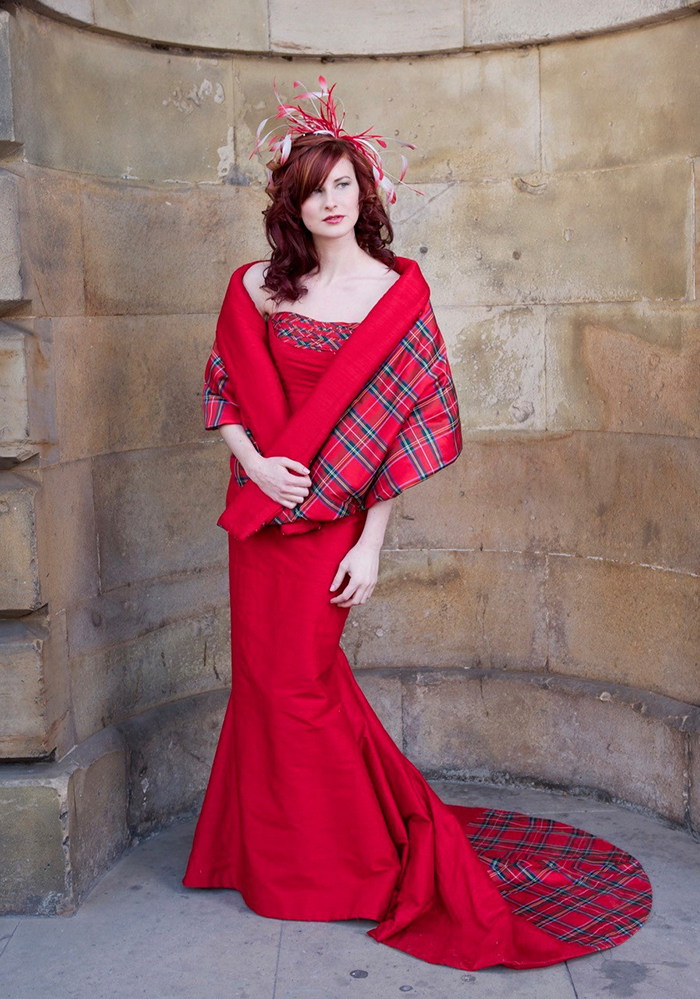 Touch of Tartan wedding gown with padded tartan wrap – all you have to do is choose your tartan and let Glitterati work their magic!
Boho collection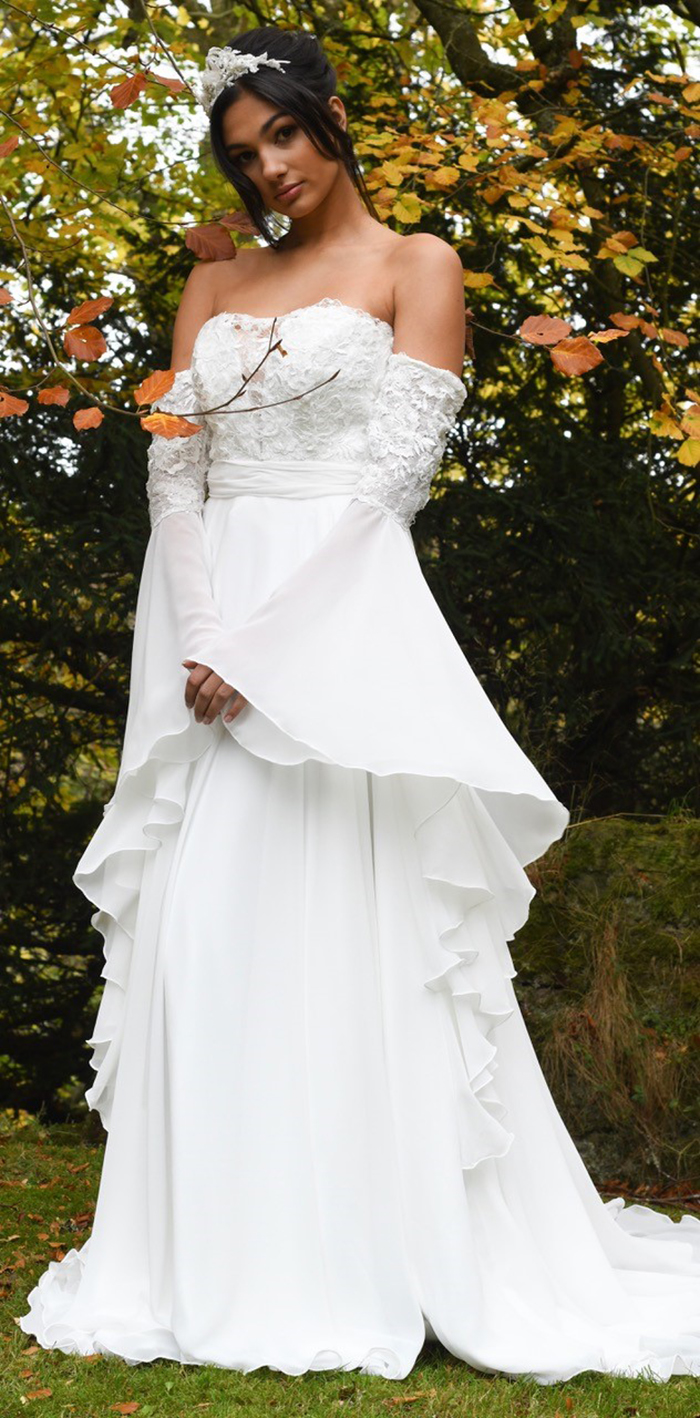 Chiffon gown with detachable sleeves and bodice in 3D French Lace – we love the femininity of this design!
Every day is a designer day in Glitterati – make an appointment with Moira for one-to-one service.
50's inspired collection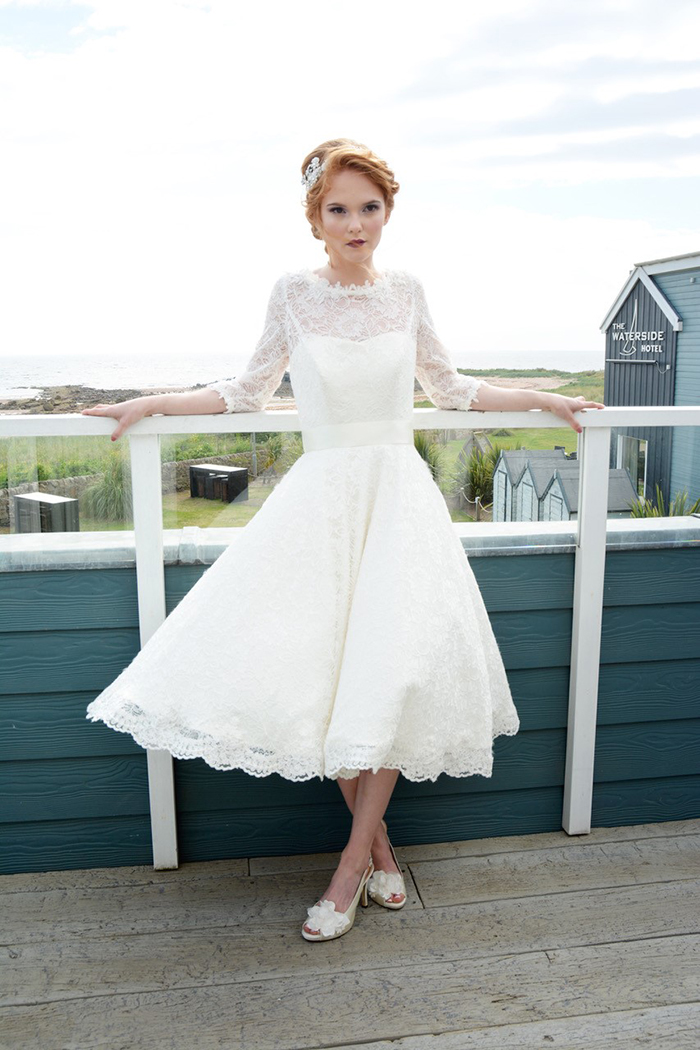 Tea length dress in Italian corded lace with Guipure trim.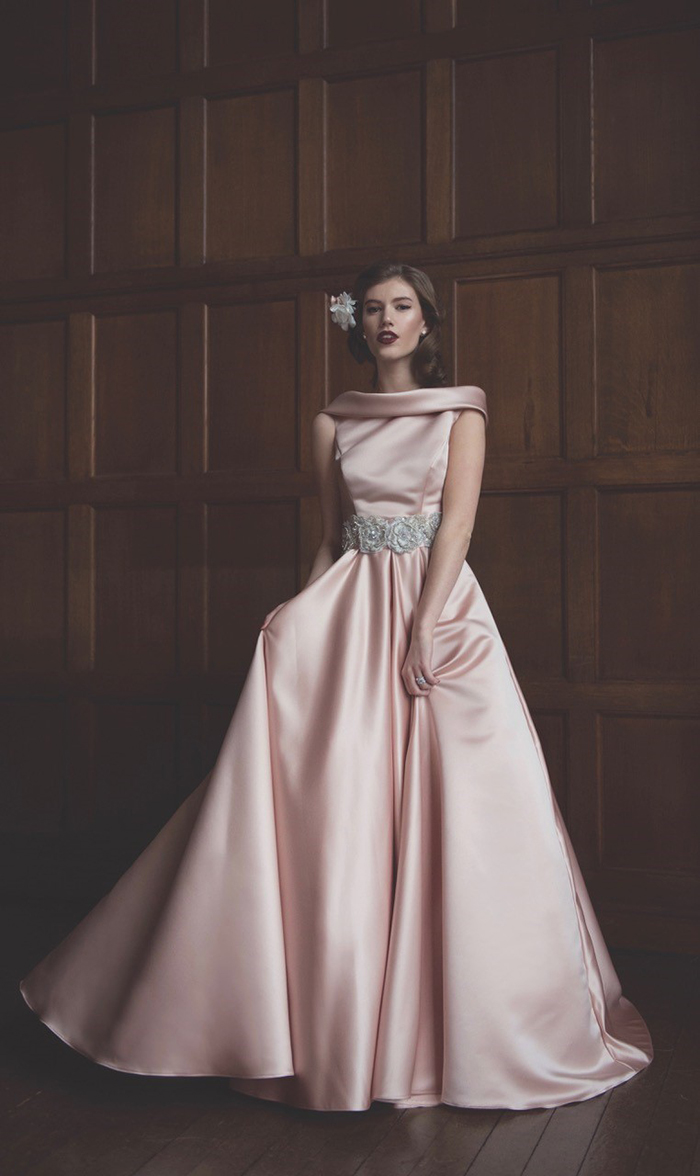 Dior-inspired gown with ornate belt.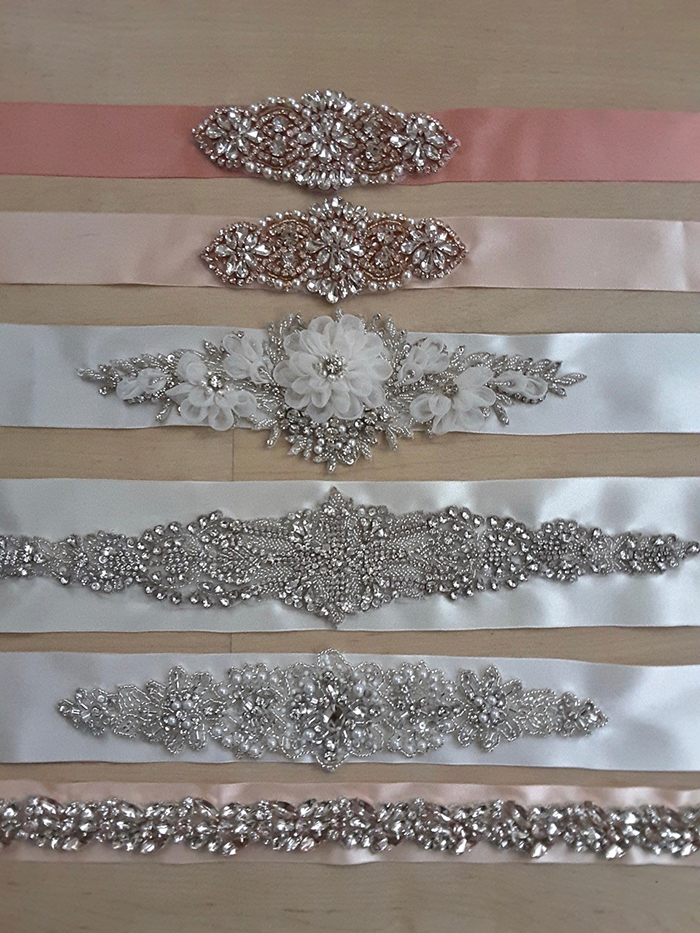 Belts, boleros, over skirts and trains can transform a simple dress into something ready for the cathedral, then just remove them and you're ready to party!
Mix-and-match separates collection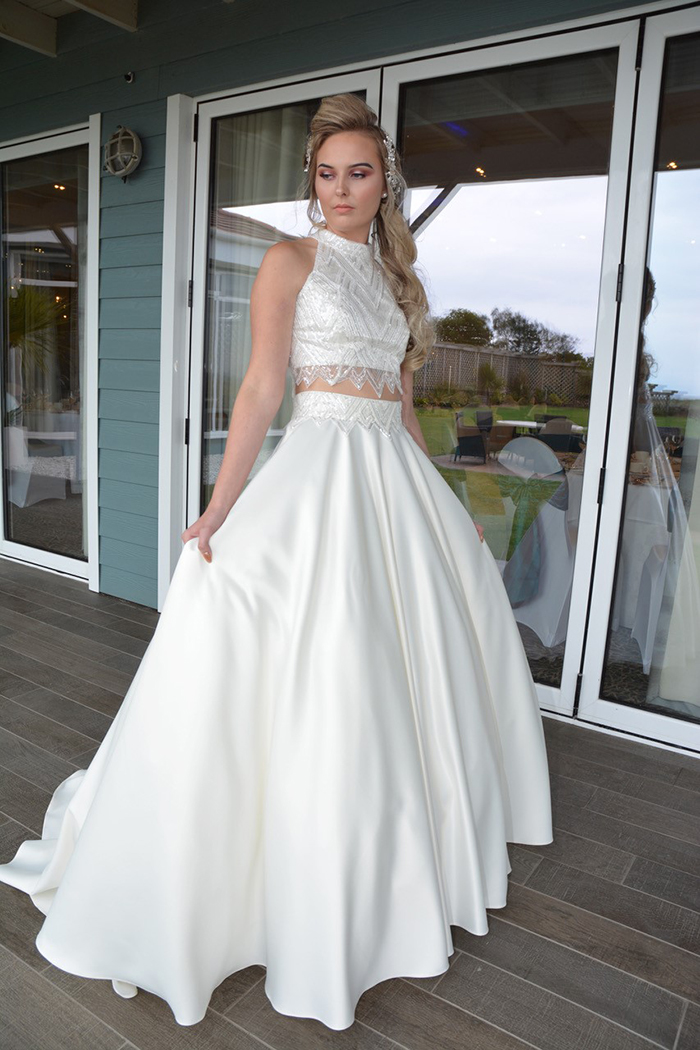 Art Deco sequin crop top with full skirt.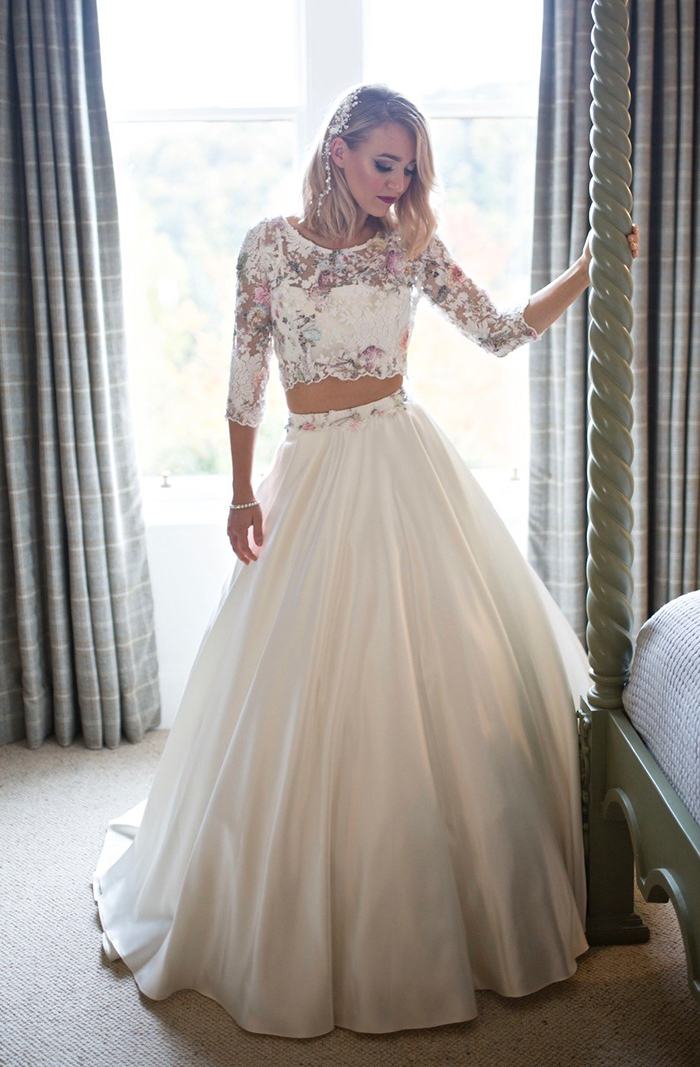 Lazer cut printed lace crop top with circular skirt in duchess satin – this top would also look great with a fishtail skirt!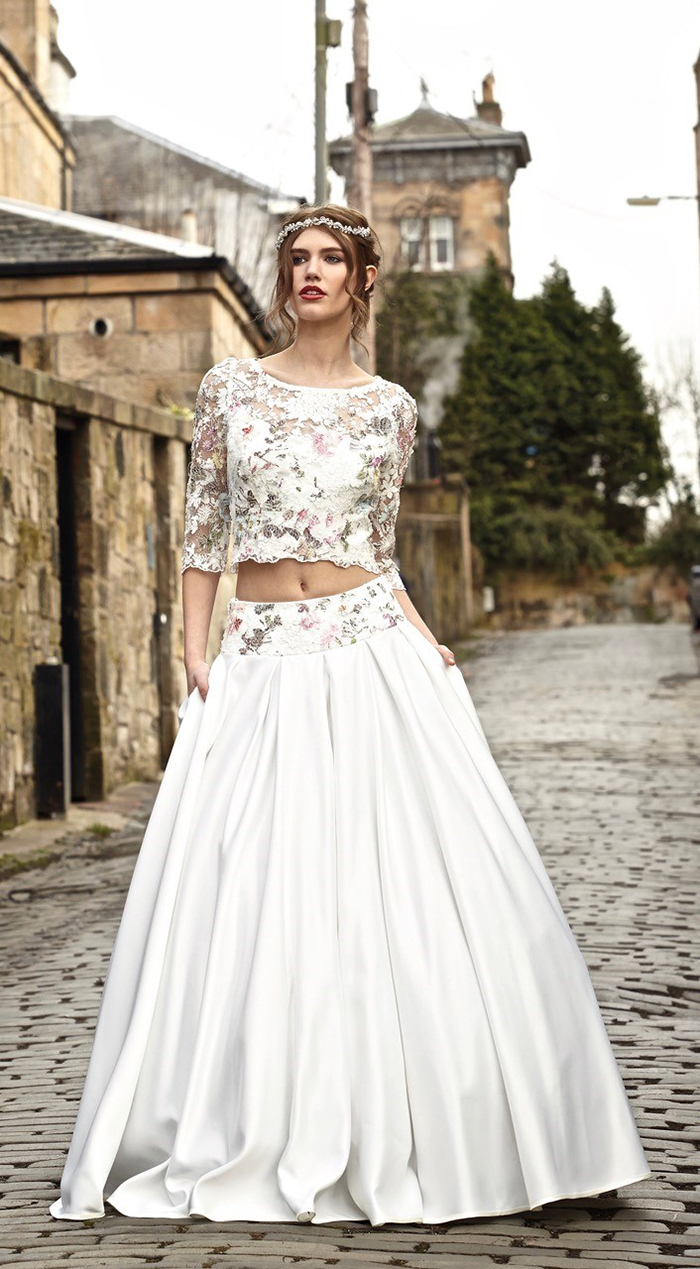 Longer crop top in laser cut lace with pleated skirt.
Whatever your size, you can choose different outlines from Glitterati's mix-and-match collection and have your choice made to measure for a perfect fit.
All of Glitterati's designs are available in all sizes, and they can include additional boning and structure to compliment curves and make you feel fabulous (and secure!).
Lace collection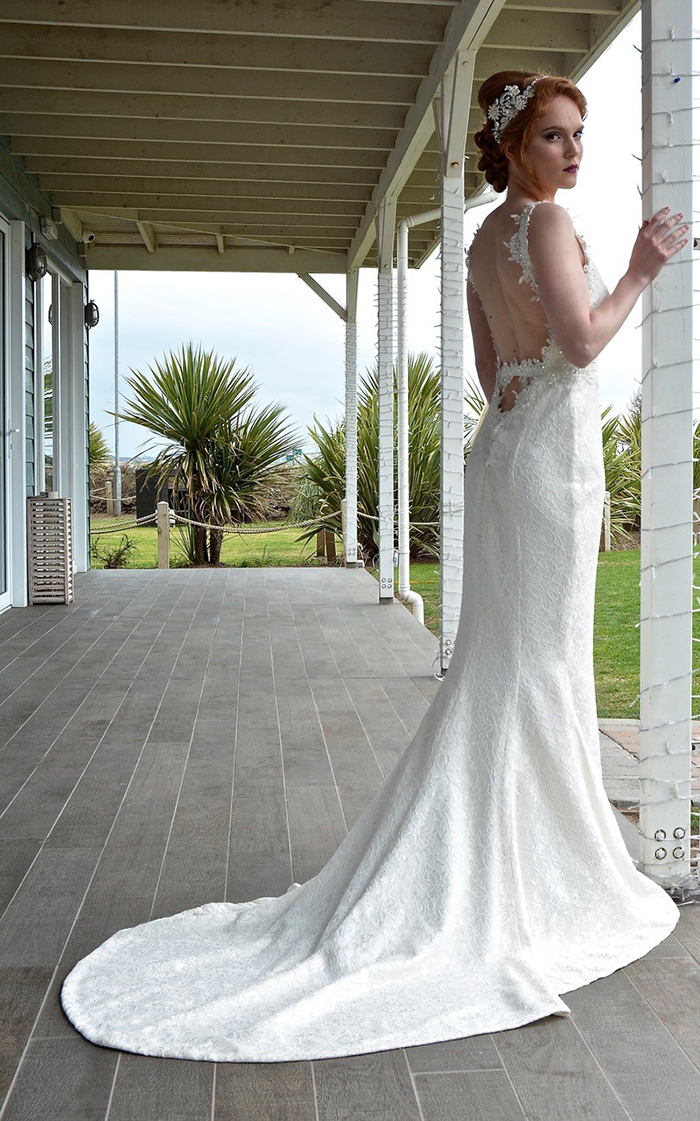 Mermaid dress in Italian corded lace.
No two days are the same at Glitterati, because no two dresses are the same – each gown has the bride's personality woven into the seams.
Romantic collection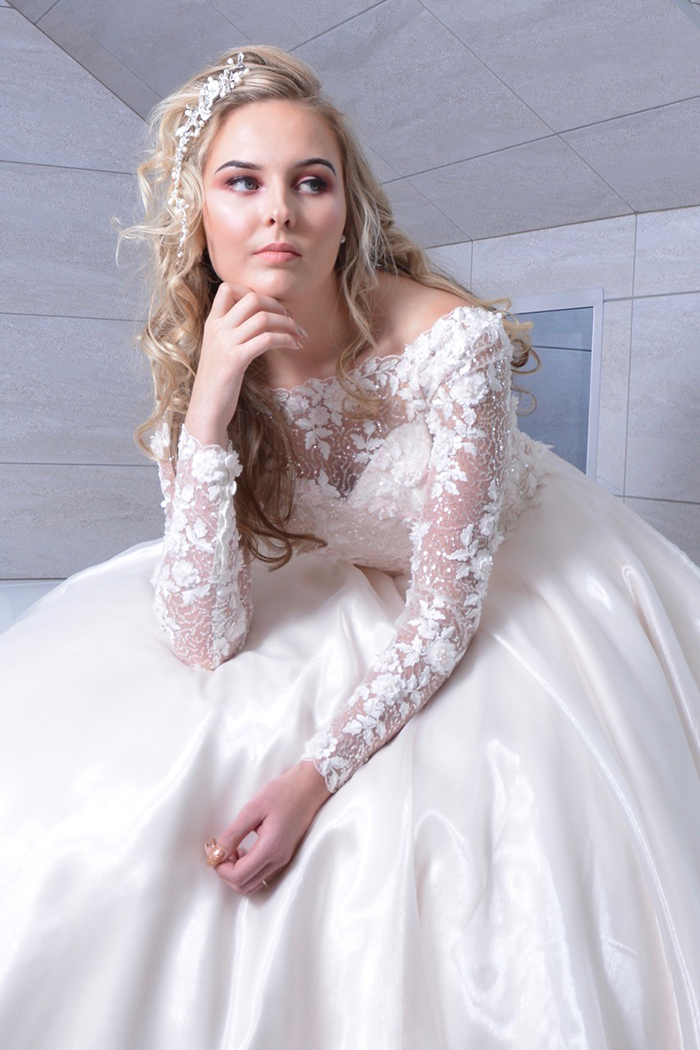 Exquisite illusion bodice in 3D sequinned lace with full lustre organza skirt with a hint of blush pink. This collection also features princess tulle skirts for a truly romantic bridal gown.
"For us, the icing on the cake is the bride's expression when she decides on her perfect dress, and even more so when her special dress is complete and ready to go home with her," says Moira. "How many times have I heard 'it's so much more than I ever thought ! It's perfect ! I love it' followed by hugs!"
Bridesmaid dresses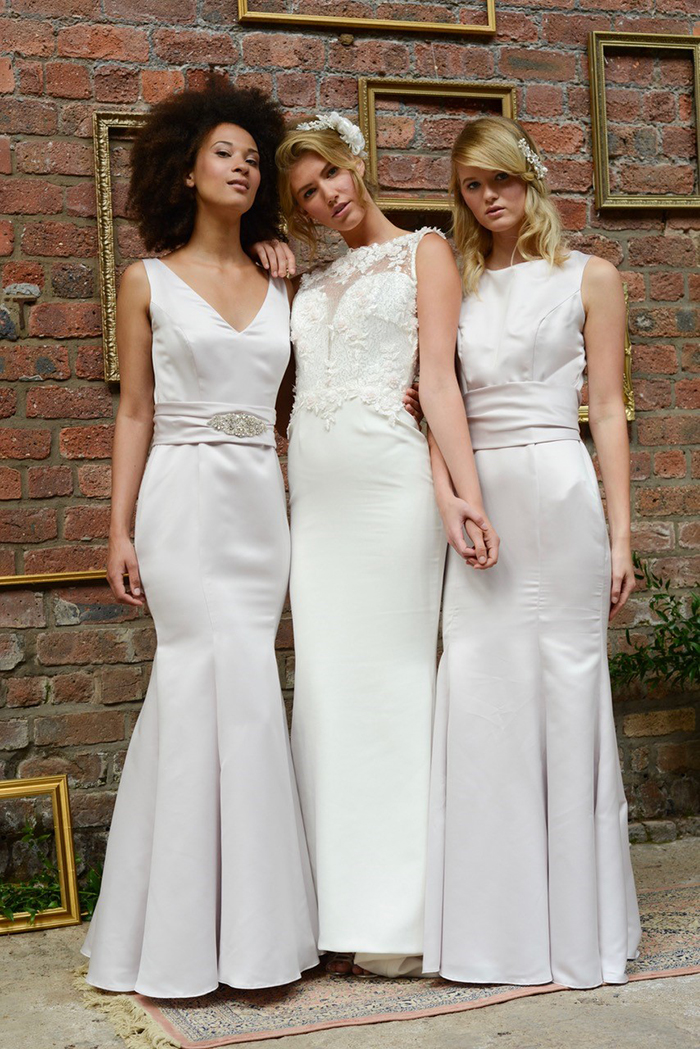 Nude blush duchess satin mermaid dresses.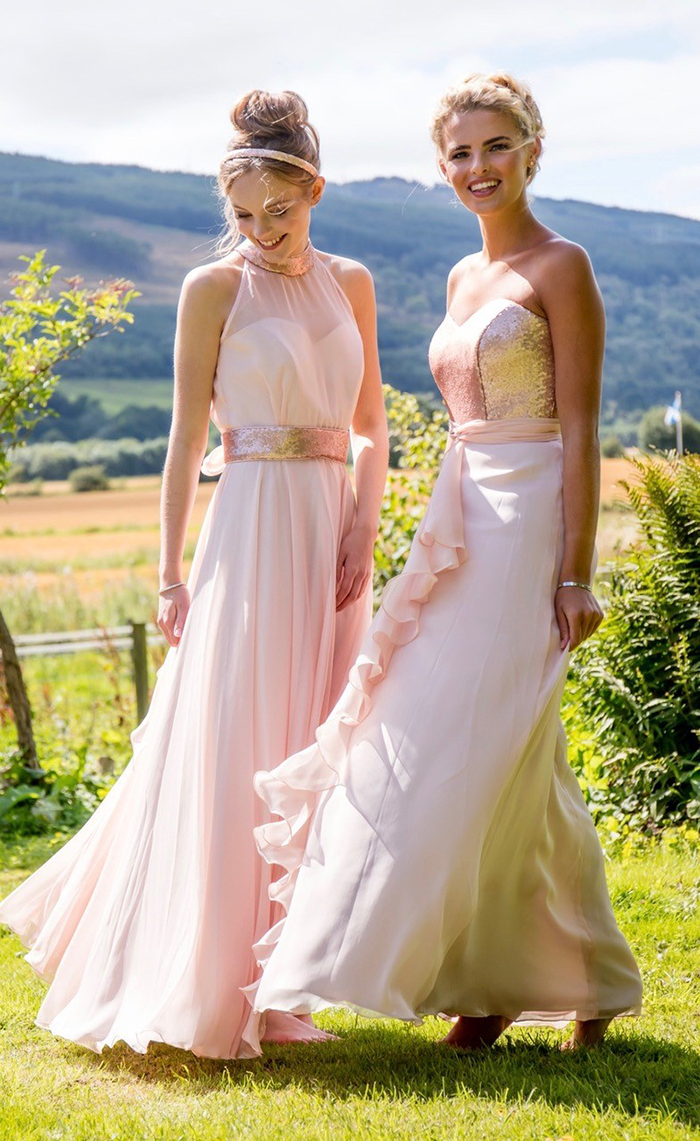 Sequin & chiffon dresses with matching sequin Alice bands.
Bridesmaids can mix and match bodices and skirts to create the perfect dress, and then choose from over 50 colours.
You can also co-ordinate your flower girls with features from the adult bridesmaid dresses, or have a mini me bridal influenced flower girl dress made.
Time to say goodbye to favourites
When a material or embroidery is discontinued Glitterati have to say goodbye to their favourites, which means there are some excellent bargains on their discount rail for half price or less.
At the moment, they're saying goodbye to…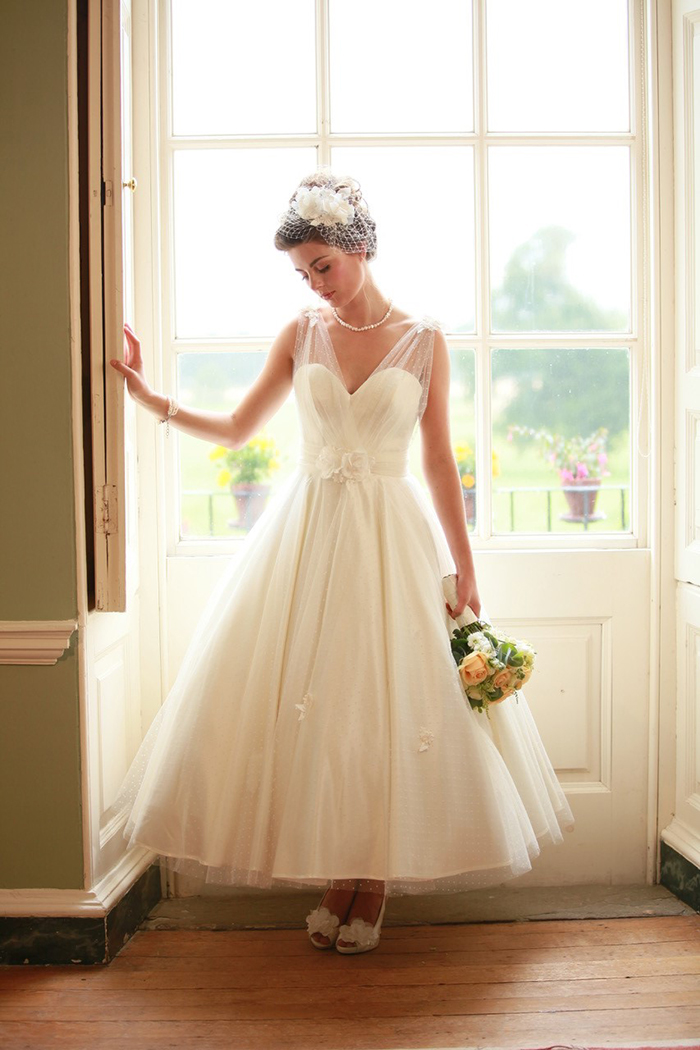 Beth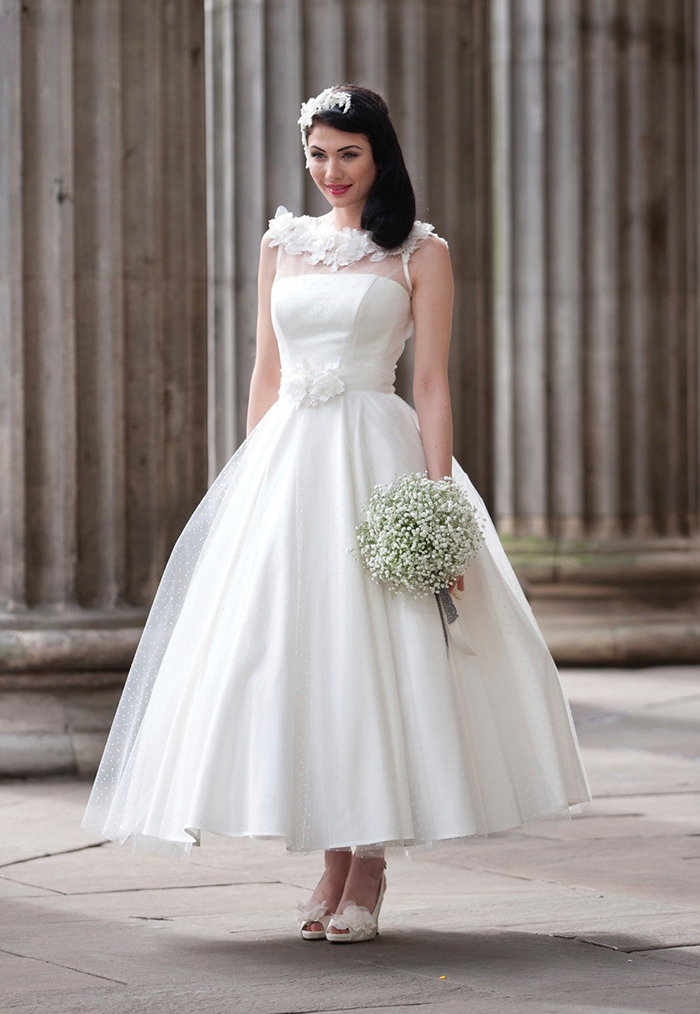 Fleur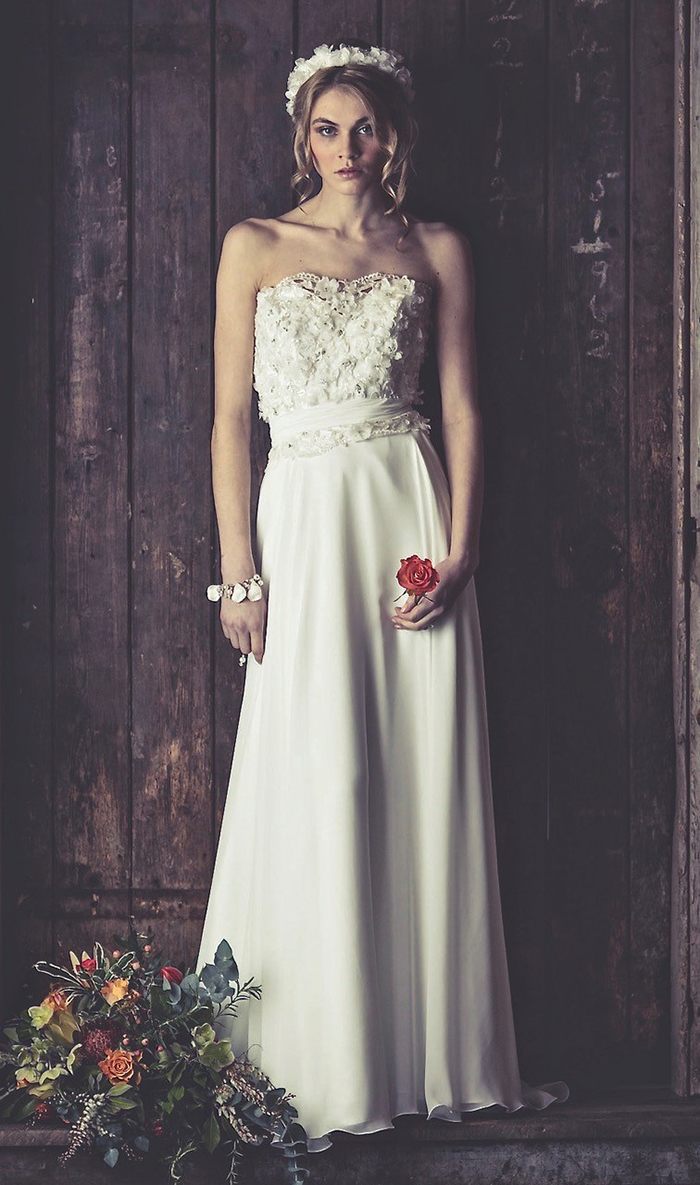 Stacey
Friendly service
As well as gorgeous design, Glitterati's amazing service also sets them apart.
"Our customers and their party become friends during the bespoke process, and we frequently dress sisters from the same family as they have been happy with the service we provided. It's a lovely recommendation and the most amazing feeling when we receive thank you cards and photographs of the bride on her special day, and read their reviews on the SWD website. Recently a husband phoned during his wedding reception to say how beautiful his new wife's dress was – amazing!" says Bill and Moira.
Yes, it's red! Glitterati bride Jenni tells her story…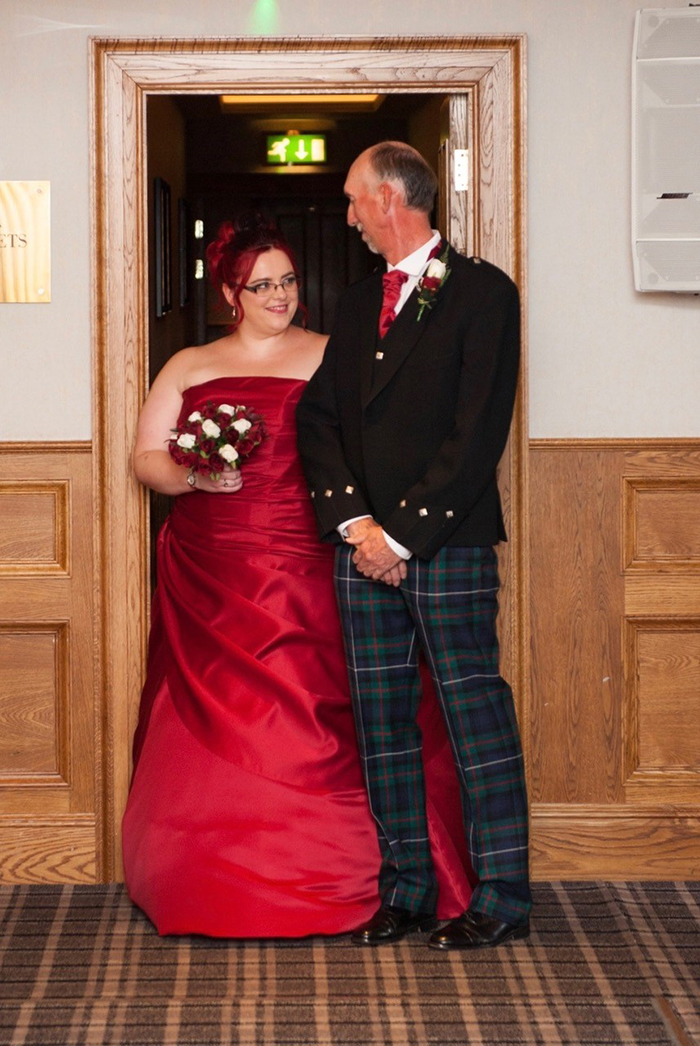 "Where do I start? Moira & Bill are just amazing when it comes to making your perfect wedding dress. I knew my dress was never going to be white and I really wanted a red dress. When my Mum and I went into Glitterati and spoke with Moira, she listened to what I liked and wanted to avoid.
She then picked out three white dresses and said, 'sounds like you are looking for the front of that one, with the back of that and the skirt of this one.' She was right! They all had the elements I was looking for but were all white. Before I could say this, Moira then brought out a skirt from another outfit that was gorgeous burgundy red and said 'but all in this colour'. Again she was spot on (I'm secretly convinced this woman is telepathic and can read minds). From that moment on I knew this is where my wedding dress would be made.
From start to end Moira and Bill made the whole process simple and enjoyable. Yes, you need to go in for measurements and fittings but it's all worthwhile. I cannot recommend this place enough as Moira and Bill are just wonderful people who have a real talent and passion.
They helped make my wedding day the perfect day that it was, and I want to thank you both from the bottom of my heart for all the work and effort you put into my wonderful red wedding dress."
t. 0141 552 3567 | e. sales@glitteratidesignergowns.co.uk
Read reviews for Glitterati