Dress Stories: Julie's fabulous Essense of Australia gown with uber-chic cape
Julie had so much fun trying on dresses of all shapes and styles until she found The One.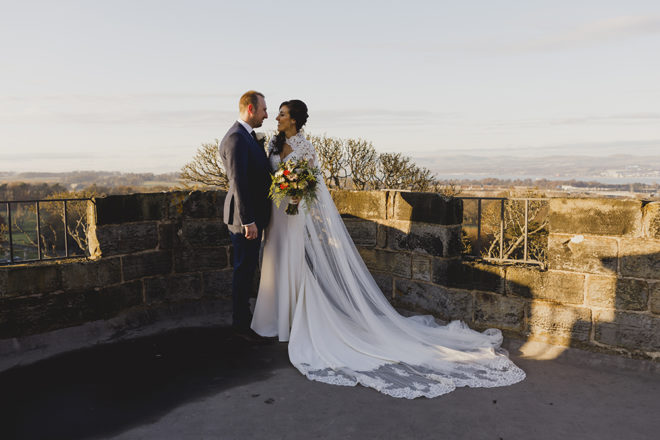 IMAGES | Duke Wedding Photography
Dress Stories is all about a bride's relationship with her special wedding outfit, from searching for it to finding it, and how it made her feel on the day.
Julie wanted a low-backed and high-necked wedding dress but kept an open mind, trying on gowns all over the country.
AND THE BRIDE WORE… a gorgeous Essense of Australia gown with a vintage vibe.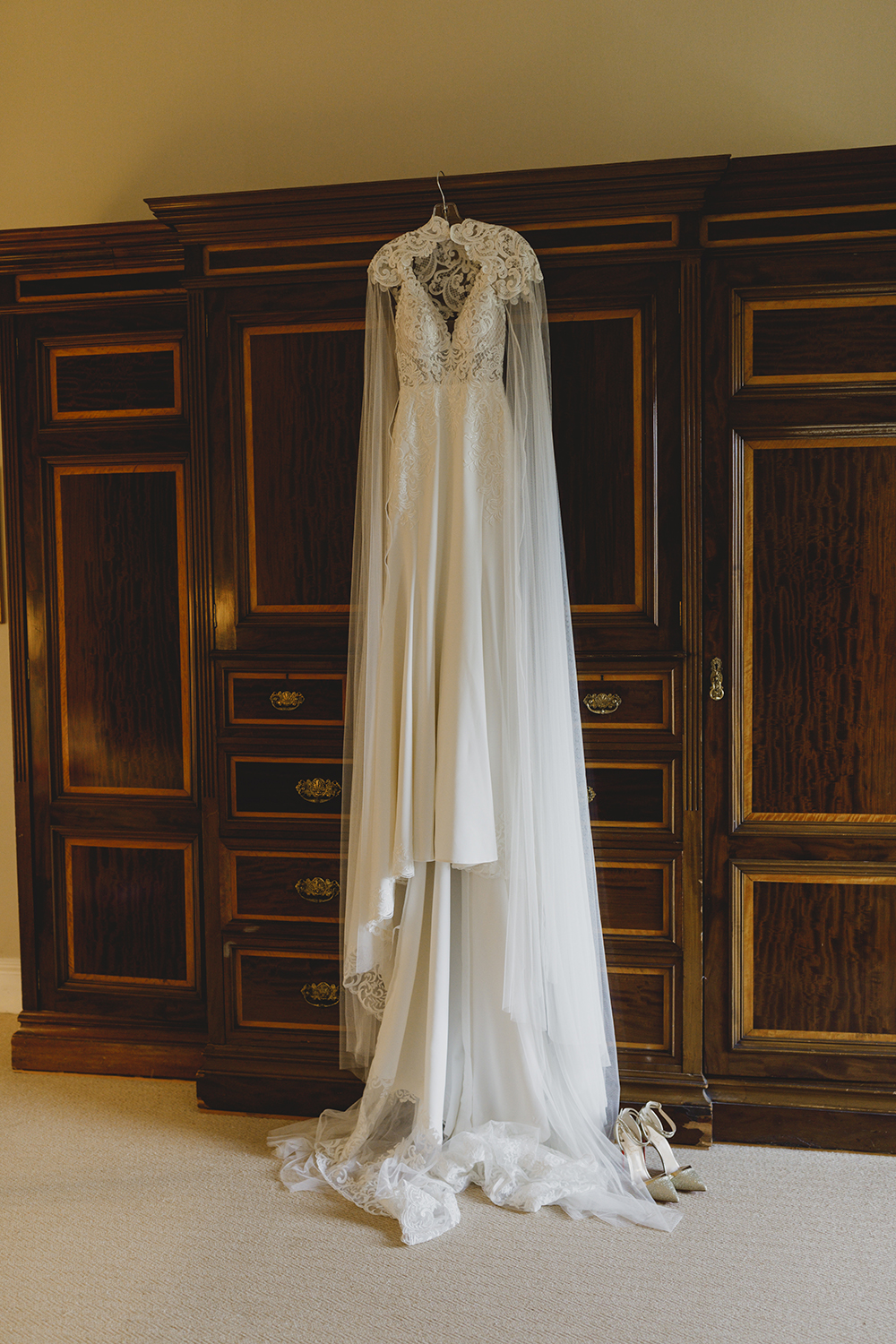 How did you feel about dress shopping? 
If I am being honest, I wasn't really looking forward to dress shopping.
I have never been a huge fan of wedding dresses, especially traditional ones.
In my head I was looking for a dress with a low back (I've always loved a backless dress), high necked (let's be honest, I am flat chested) and quite tight (I have never liked puffy).
I looked online and in magazines but I think you really must see them in person.
I saw a few online that I thought I would love but when I tried them on/saw them in person, they weren't the same.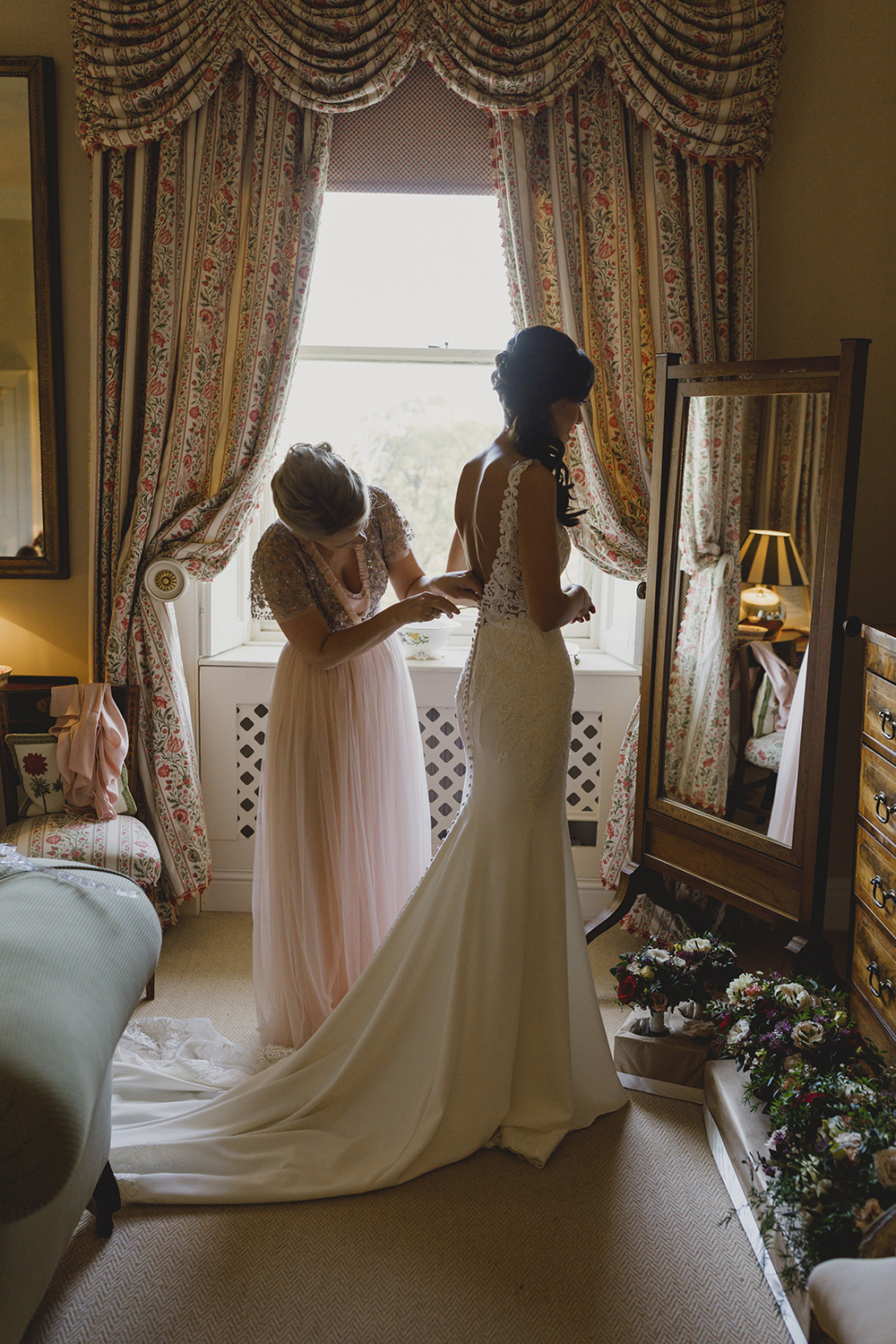 How was your shopping experience and who went with you?
Like I said, I wasn't really looking forward to dress shopping.
My first dress appointment was in Notting Hill in London.
I went with my mum and my sister-in-law, who was also my bridesmaid.
I ended up having the best time!
It was definitely helped by the cake and champagne we were given on arrival – two of my favourite things.
I tried on all sorts of dresses (from slinky to huge) and shoes and accessories.
It felt like being seven again, raiding my mum's wardrobe.
Amazing fun! I couldn't wait to do it again.
Though, when it is time to decide on a dress, it does feel slightly pressured.
I went to lots of shops, tried on lots of dresses.
In the end, it all felt a bit tedious.
In one shop the assistant told me she'd never had a bride who'd tried on dresses as quickly as me. Efficiency is key.
In hindsight, the only thing I didn't consider during the dress picking was how easy it would be to ceilidh in it.
But hey ho, practicalities are overrated!
Especially when it comes to picking a wedding dress.
I reckon the best plan is a day dress and an evening dress. Treat yourself!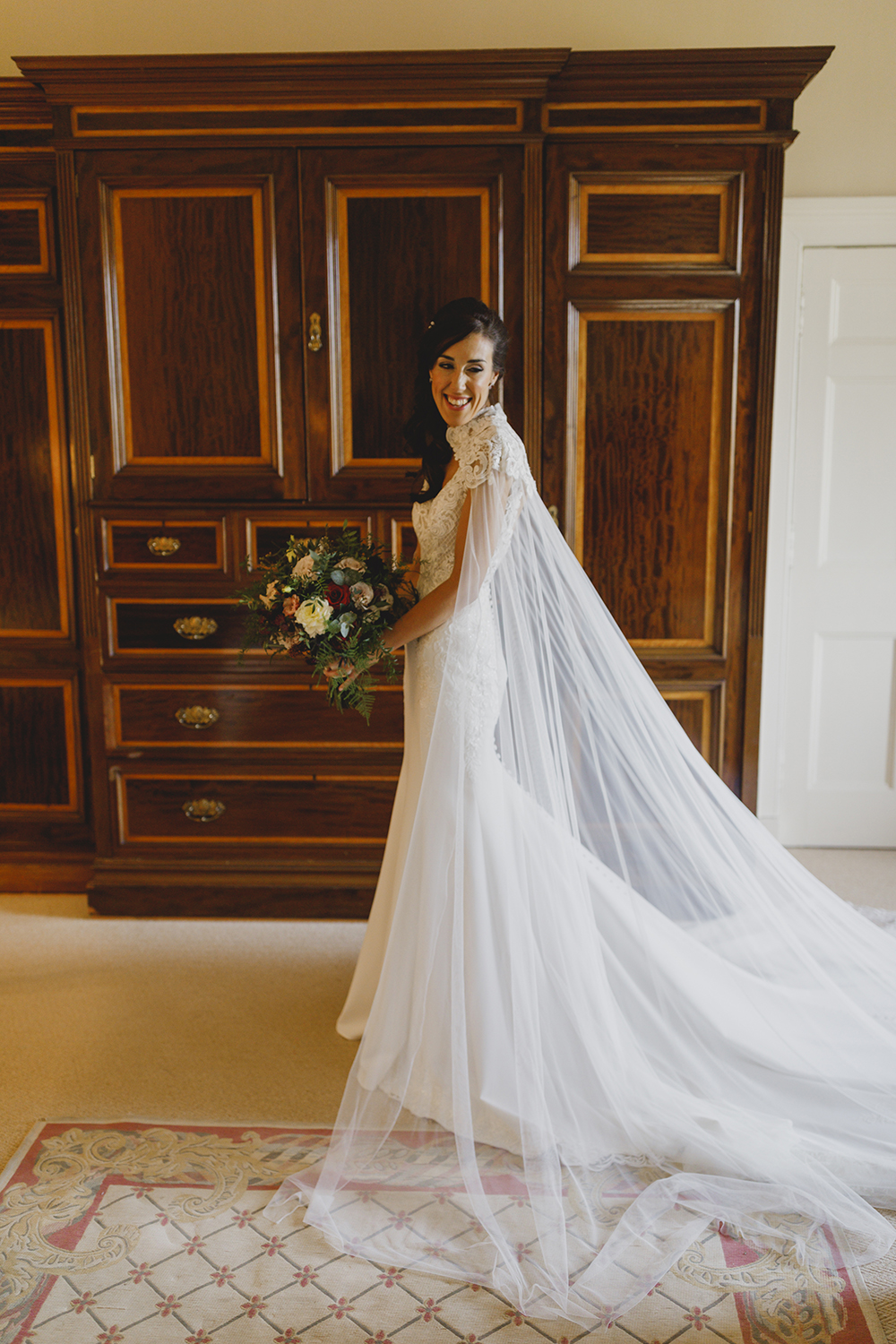 What was your dress like, and why did you choose it? 
In the end, I chose a dress from Kudos in Edinburgh, by Essense of Australia.
Whilst it was low backed, it was also low at the front and quite traditional with a HUGE train, but it just felt nice on.
I also loved it because it felt a little vintage!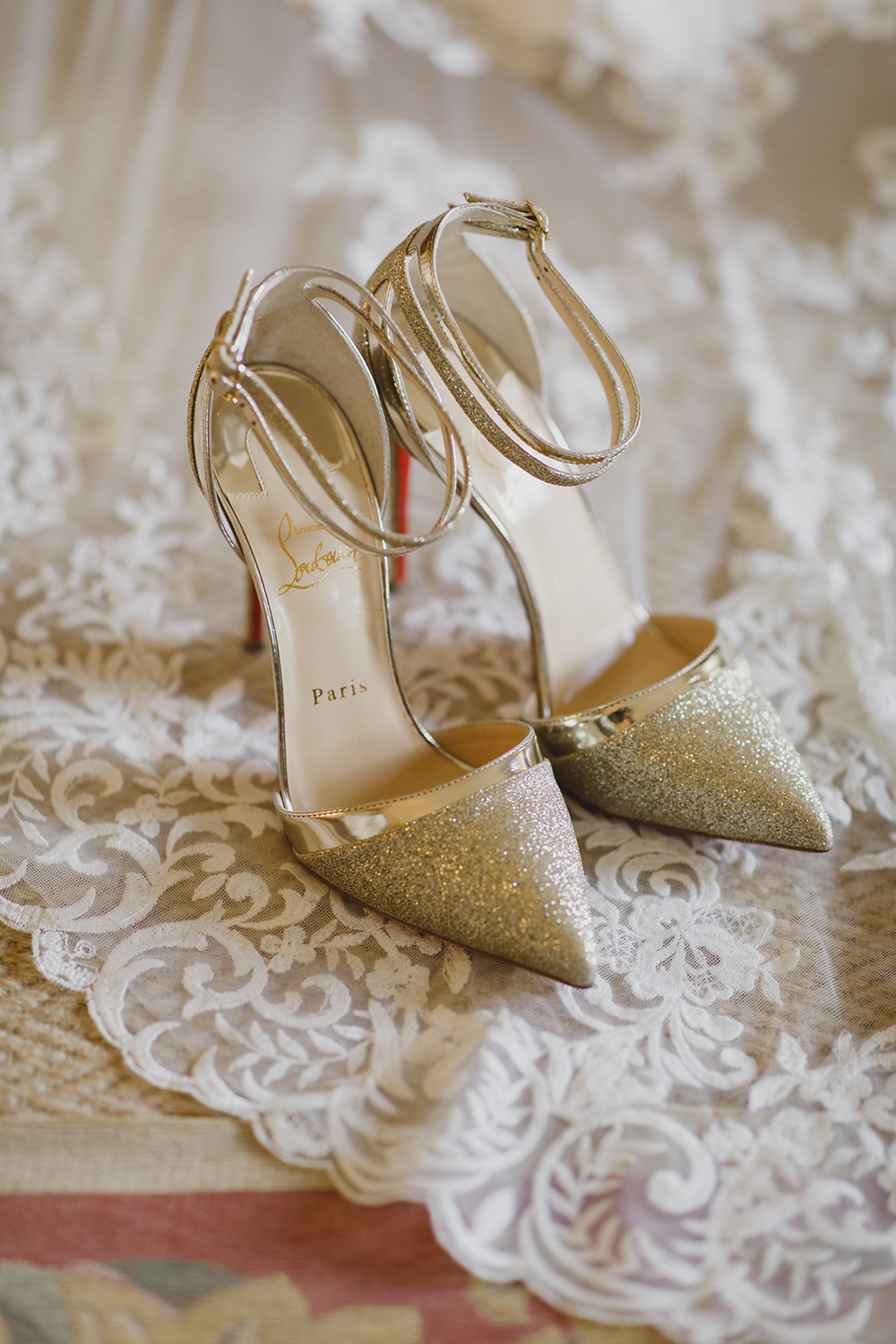 How did you accessorise your dress?
I love an accessory!
I went with a cape veil – I have never been a fan of veils so a cape veil felt like the perfect compromise!
Plus, wearing it was the most fun!
I got married in November, so it felt good to be able to cover my shoulders for the ceremony.
For my shoes I wore gold Louboutins.  They were 4.5 inches high and I wore them right to the end of the day, through dancing and all! Hurrah!
I wore ruby earrings and a ruby ring; I thought a wee bit of colour would be nice.
Want to tell us your Dress Story?