Dress Stories: Faye's embellished Galia Lahav Gala 1007 caped dress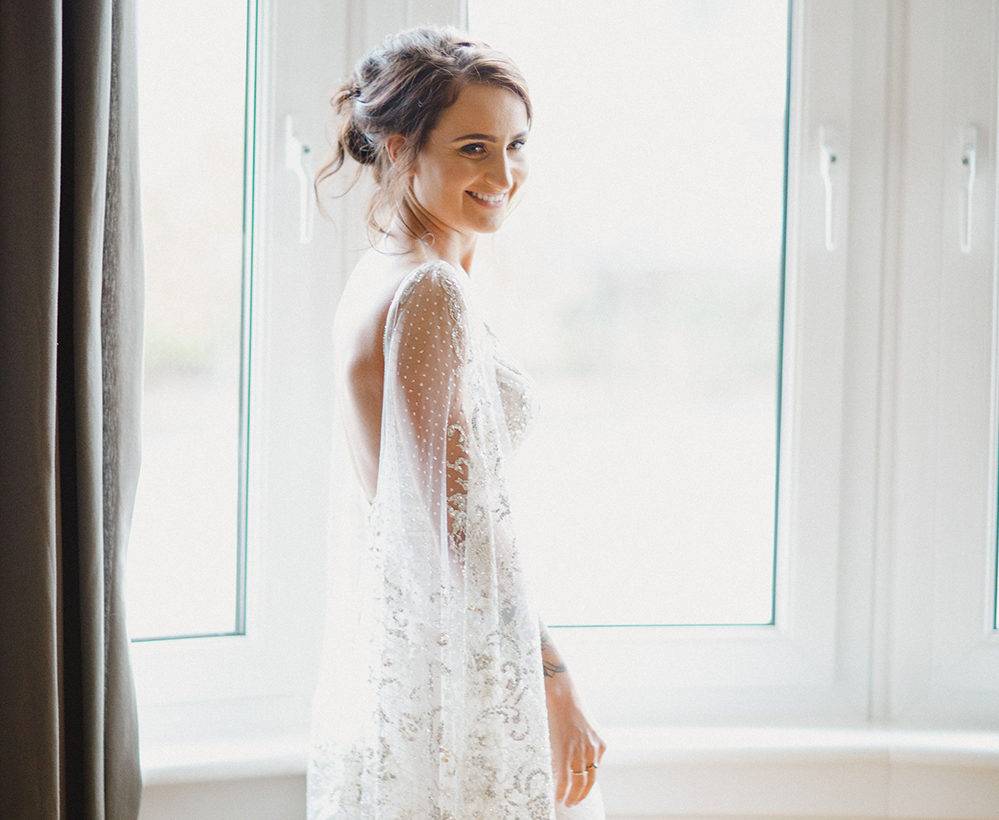 IMAGES | Duke Wedding Photography
Dress Stories is all about a bride's relationship with her special wedding outfit, from searching for it to finding it, and how it made her feel on the day.
We're kicking off with bride Faye, who married Jamie at The Caves, Edinburgh.
… AND THE BRIDE WORE: Galia Lahav from Kavelle Bridal Couture, Edinburgh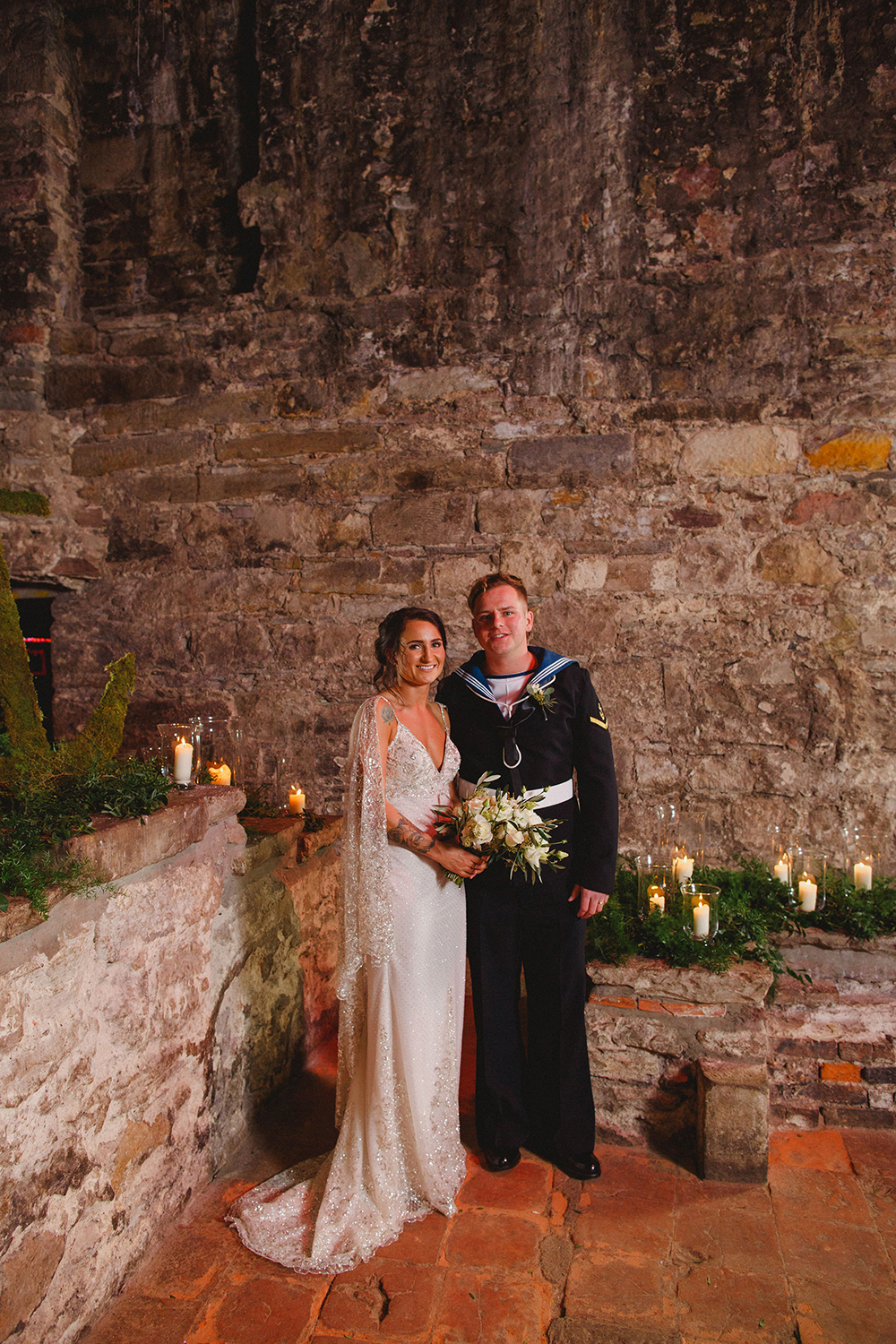 Did you have a clear idea of what you wanted before you started looking or did you try on lots of styles?
From the start I had to have a Galia Lahav dress. You just have to look at their dresses to know why.
They have limited stockists in the UK. I found one shop in London but they don't even hold all styles so at first I was disheartened as I didn't think I would get one of their dresses.
I ended up with the opposite to the style I initially wanted.
I had pictured a long-sleeved, off the shoulder corset dress with a full skirt, but soon found that with my height and petite frame I was drowned by the style of dress.
How was your shopping experience and who went with you?
Kavelle Bridal Couture held a trunk show for Galia Lahav and I was so excited that I could get one in Edinburgh.
The whole team at Kavelle were amazing, so welcoming and honest when trying dresses and genuinely interested in all aspects of the wedding.
I went with my mum, sister, auntie and two cousins Lily and Francesca.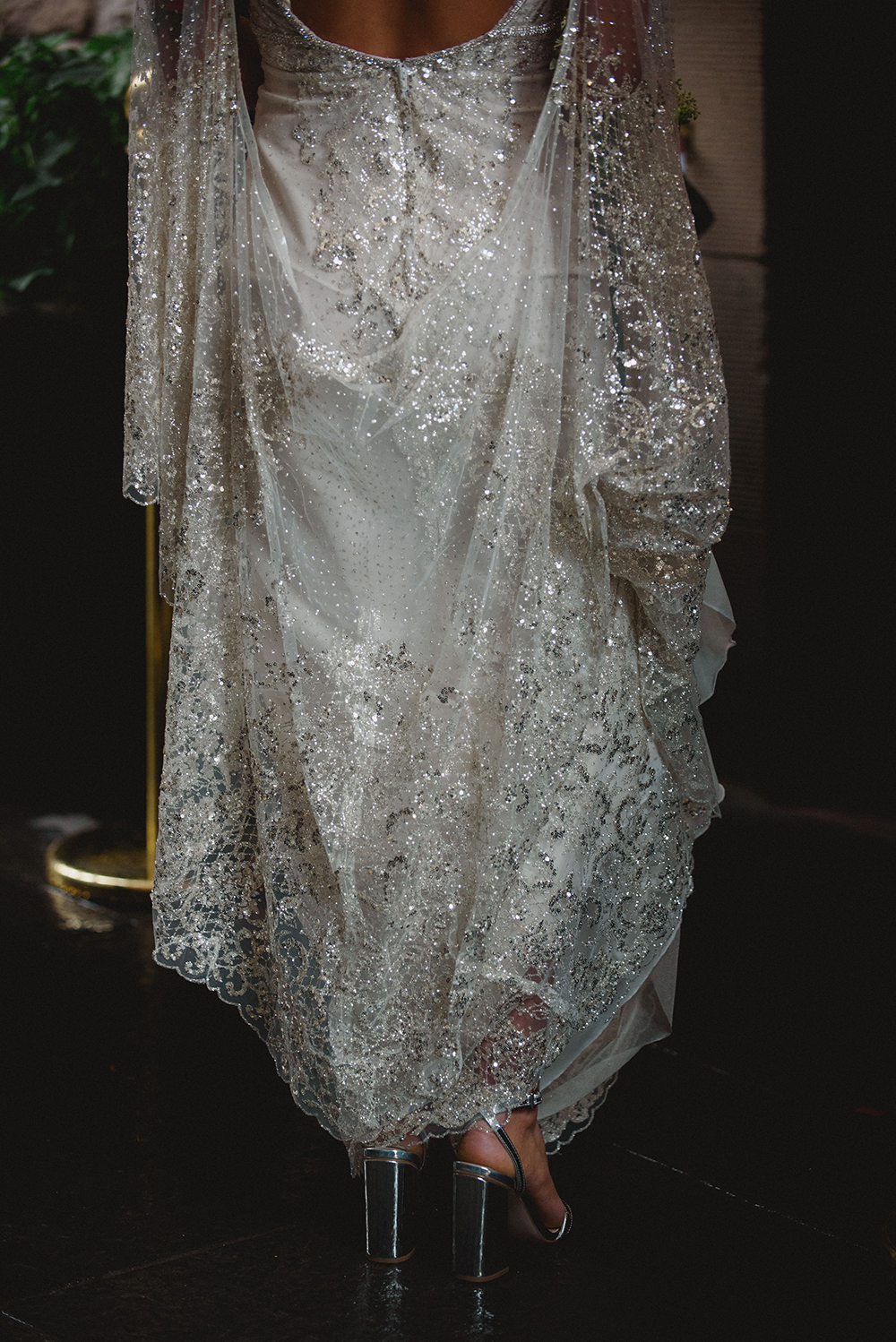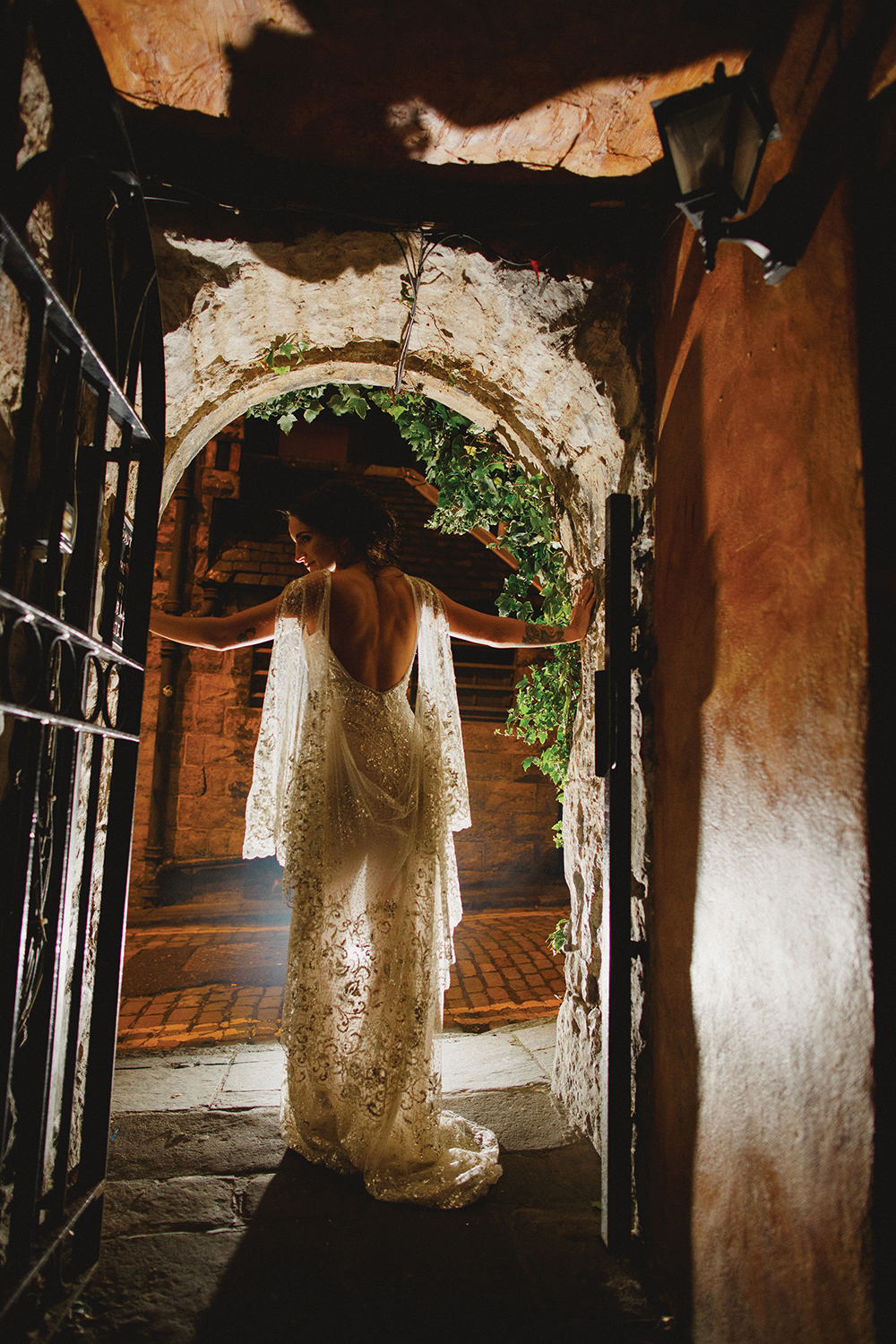 What was your dress like and why did you choose it?
It's Galia Lahav's 'Gala 1007', a sparkly embellished slip dress with spaghetti straps and the most amazing cape.
The dress was just amazing, I didn't want to try any more on even though I was convinced to.
I knew the lighting in our venue The Caves would make it look amazing.
How did you accessorise your dress?
It didn't need much as it was so detailed so I opted for blue sapphire studs.
I wore my gran's engagement ring that was a gold band with a blue sapphire surrounded by diamonds.
I actually bought three pairs of shoes but opted for a pair of silver sandals with a chunky heel so I didn't fall on the cobbles from ASOS.