Dress Stories: Eilidh's beautiful ivory Ronald Joyce Jessie dress with nude lining
Eilidh thought she'd choose a long-sleeved gown and then changed her mind completely.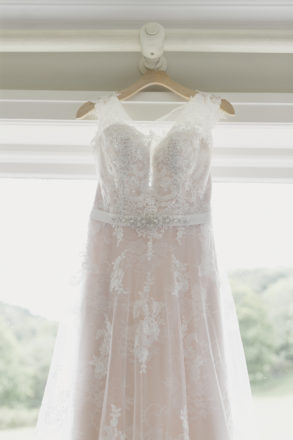 IMAGES | Duke Wedding Photography
Dress Stories is all about a bride's relationship with her special wedding outfit, from searching for it to finding it, and how it made her feel on the day.
Eilidh found her perfect dress and then was thrilled it had the exact same lace as her great-grandmother's veil!
AND THE BRIDE WORE… a gorgeous lace number by Ronald Joyce, Jessie.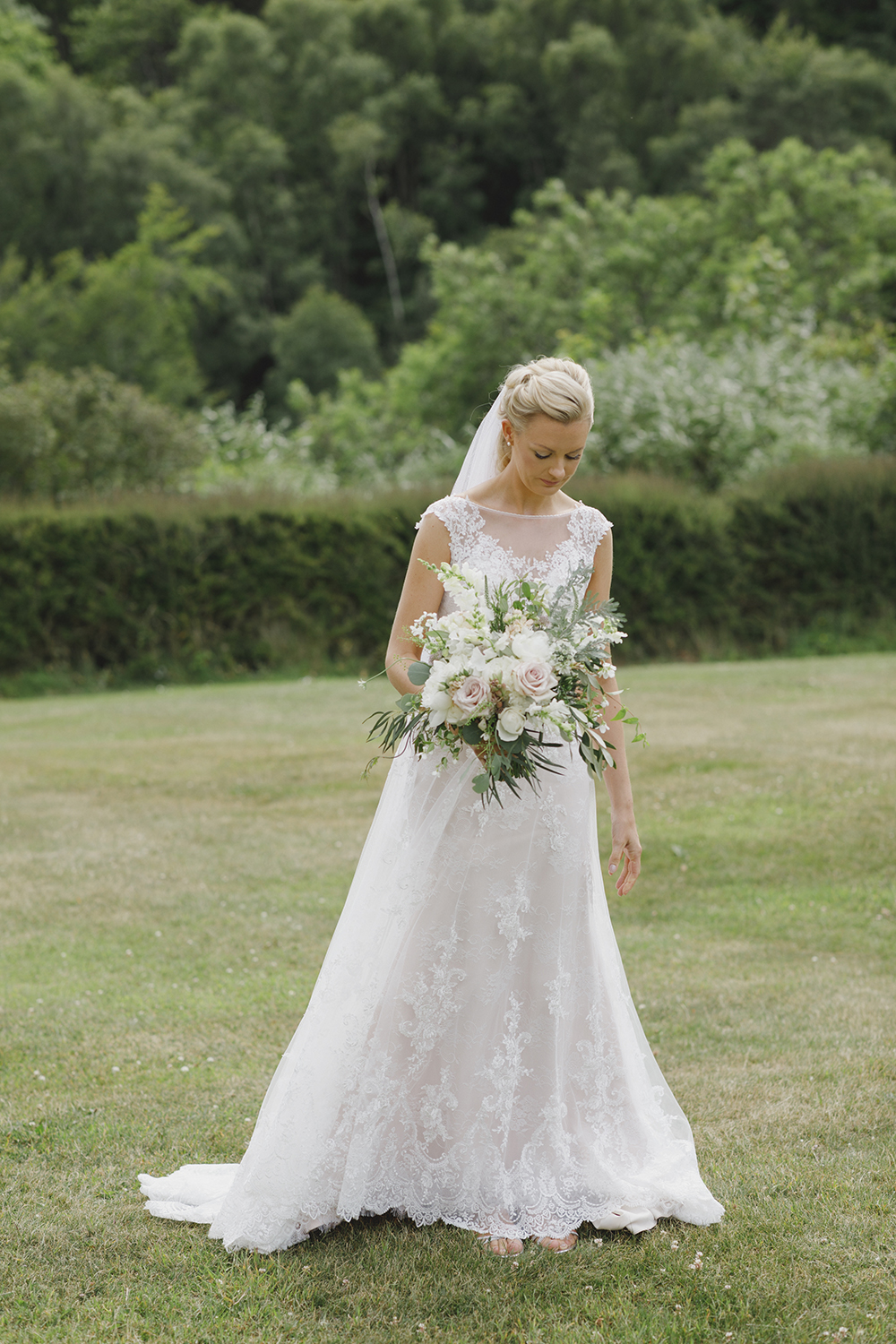 How did you feel about dress shopping? 
I absolutely loved dress shopping and found it really difficult trying to pick one because they were all so beautiful!
I was really scared about committing to a dress and then changing my mind, and also so enjoyed trying on dresses that I didn't want to stop!
I always thought I would choose a long-sleeved lace dress, but when I tried them on they never looked right on me.
I never thought I'd choose the dress I did!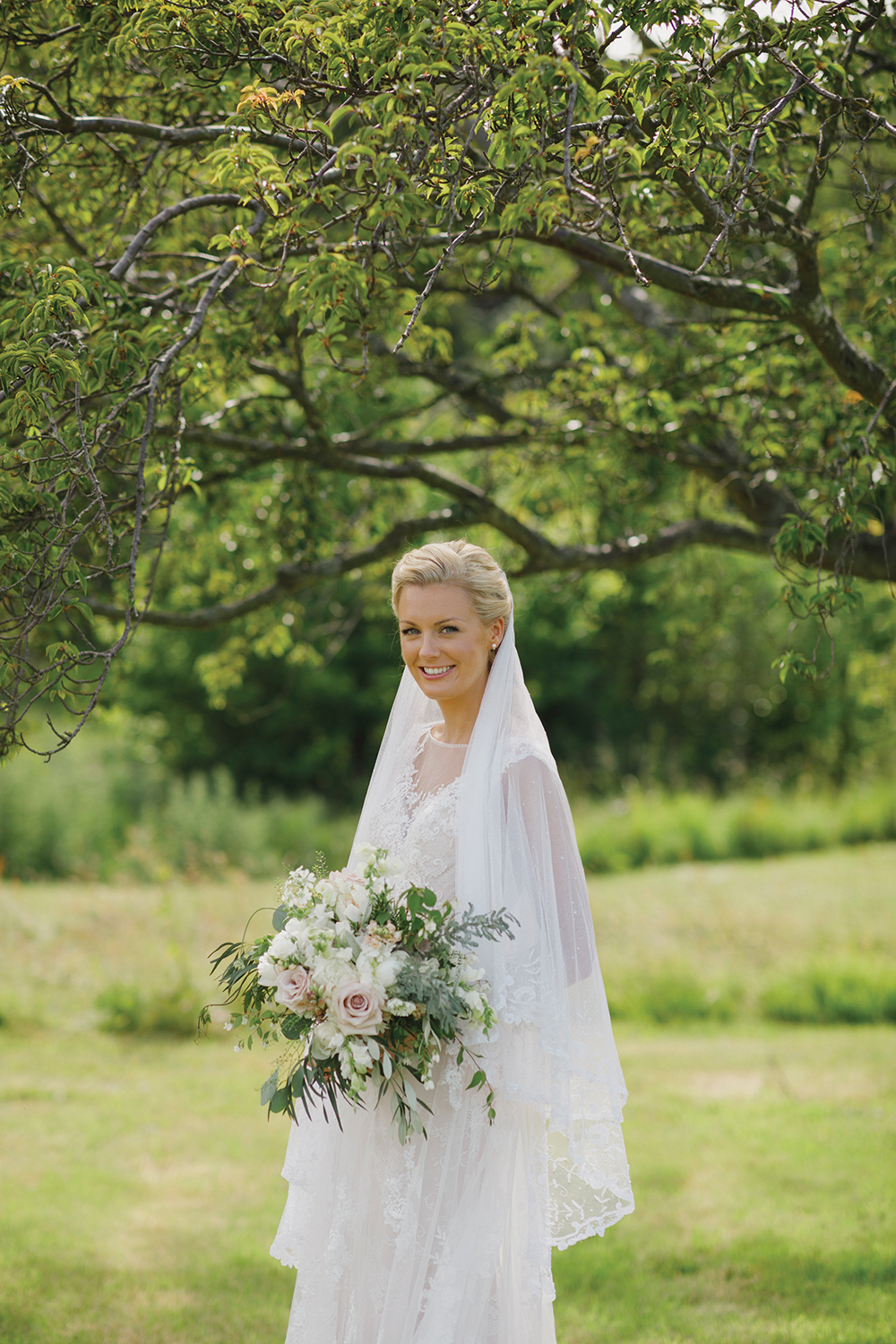 How was your shopping experience and who went with you?
I always went with my mum and my sisters would come too when they could.
We started at our local shop (The Wedding Planner in Helensburgh) because this is where my sister got her wedding dress.
This is when I tried on the dress I would eventually buy – my sister Seonaid cried when she first saw it on me that day!
The Wedding Planner was great; they made it so personal, and were genuinely happy for you.
You never felt like you were rushed and could try on as many dresses as you wanted!
We went to a few other shops but it was so impersonal and they clearly only cared about the sale.
It just felt horrible in comparison!
I ended up comparing every dress I tried on to that original dress in The Wedding Planner, so that's why I knew it was right for me.
I also really wanted to buy my dress locally, and I knew that the Wedding Planner would go above and beyond if there was any issues and I could completely trust them.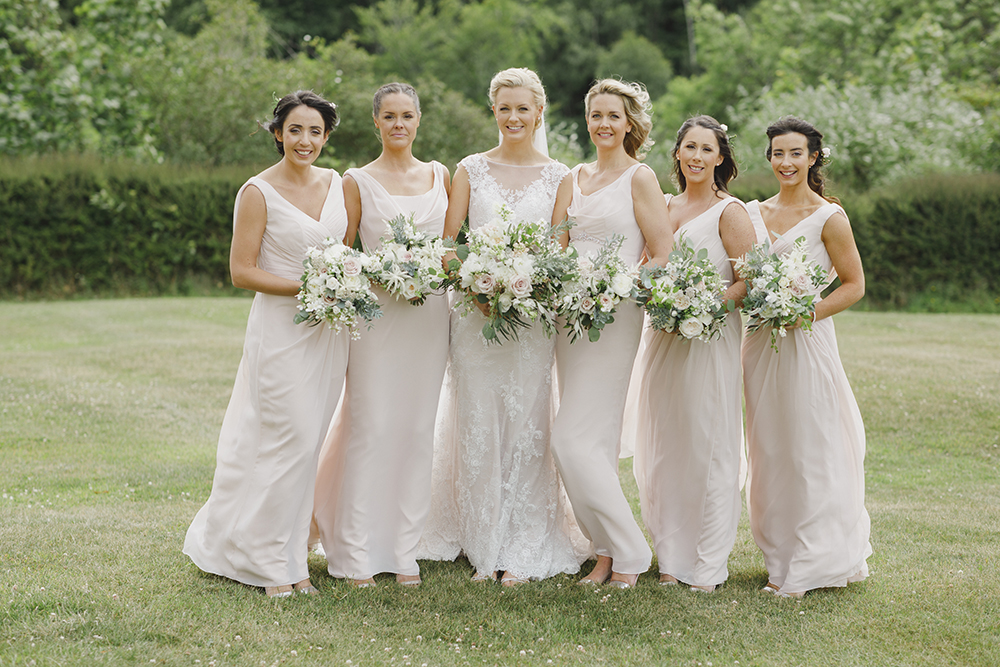 What was your dress like, and why did you choose it?
I wore 'Jessie' by Ronald Joyce with a nude lining underneath and ivory lace on top.
I loved that the nude lining looked like a blush pink and was therefore slightly different from your traditional white dress.
I adored the train and the detail in the lace.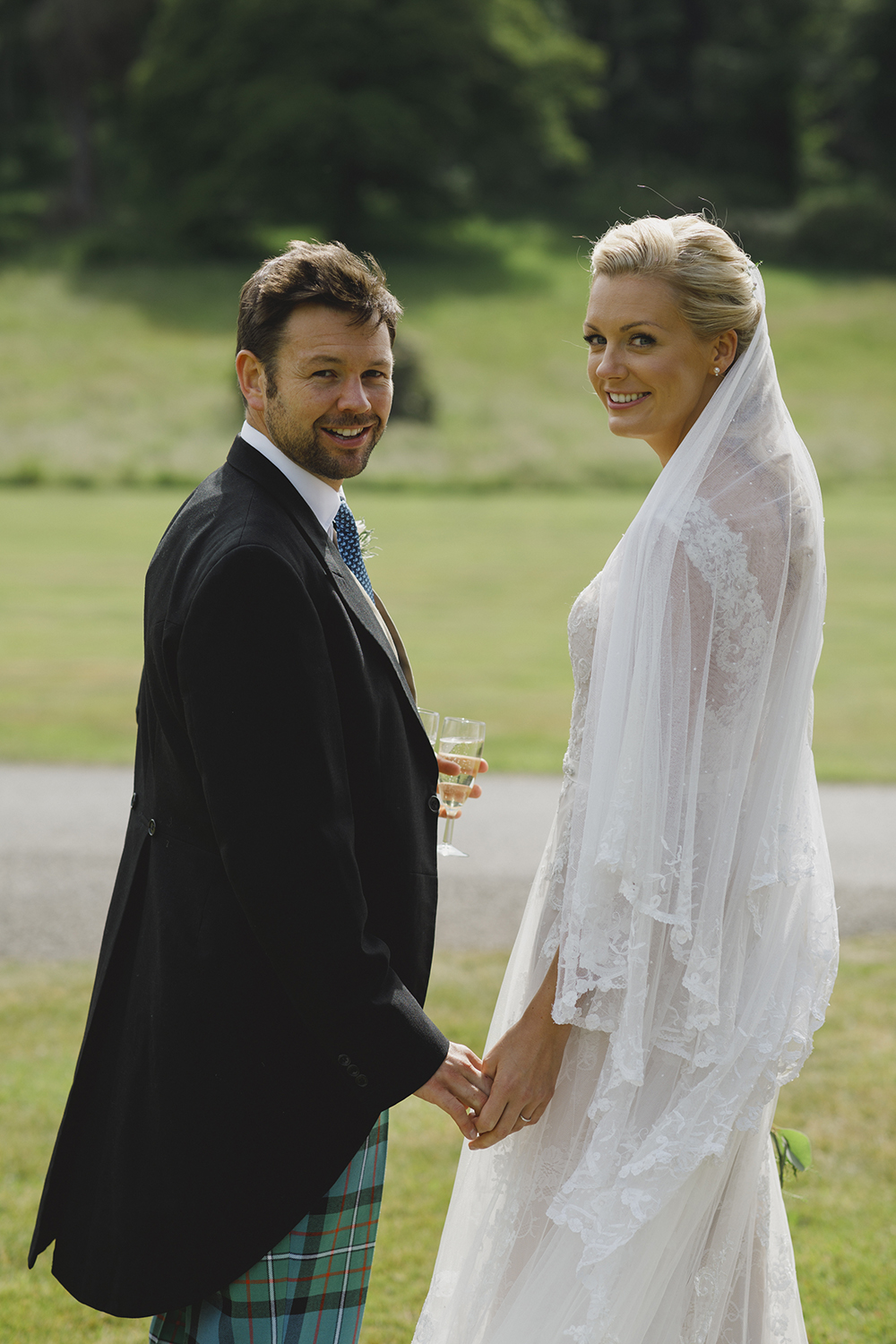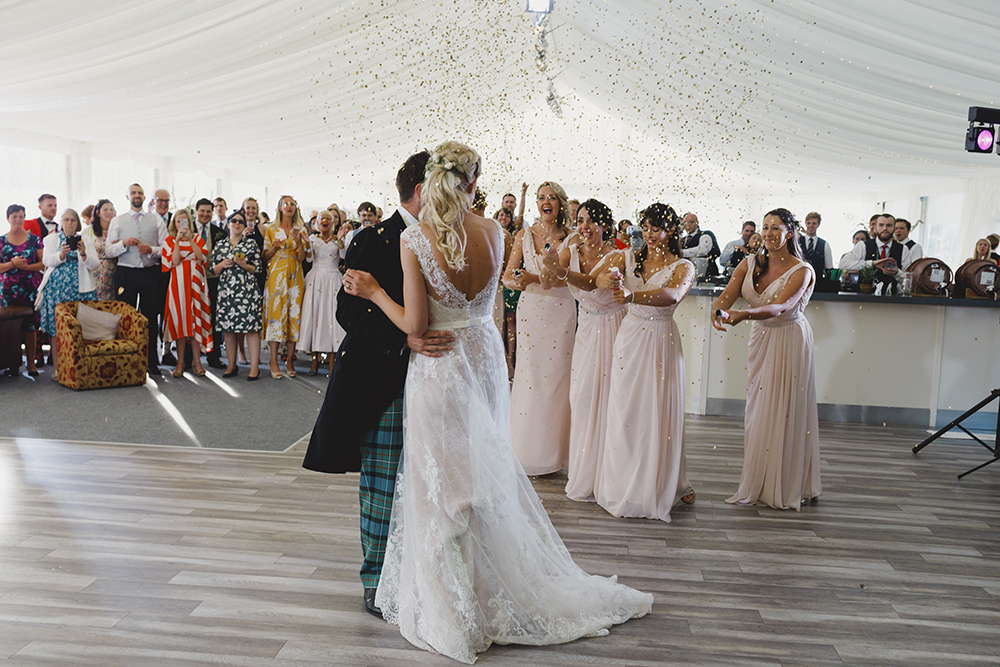 How did you accessorise your dress?
I wore my great-grandmother's veil which was almost 100 years old (she was born in 1899!).
It was the same veil that my granny and aunt had worn as well.
I was extremely close with my grandmother who had unfortunately passed away relatively recently, and therefore jumped at the opportunity of wearing it so that she could be a part of the day with me.
We all couldn't quite believe it when I tried it on with my dress and the underlying lace pattern was identical to my dress.
That's when I knew it was meant to be!