Dress Stories: Debbie's beaded dropped-waist Nicole Spose Ruby dress
Debbie was feeling underwhelmed by dress shopping until boutique number eight!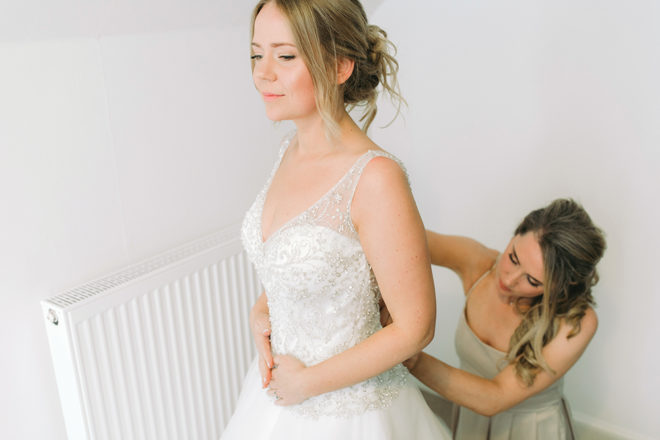 IMAGES |The Gibsons
Dress Stories is all about a bride's relationship with her special wedding outfit, from searching for it to finding it, and how it made her feel on the day.
Debbie didn't think she wanted a full-skirted dress until she tried one on in shop number eight. She fell in love with her dress, which had all the elements she'd been after.
AND THE BRIDE WORE… a beautiful dropped-waist Nicole Spose Ruby gown with a tulle skirt and beaded bodice for her wedding at Guardswell Farm.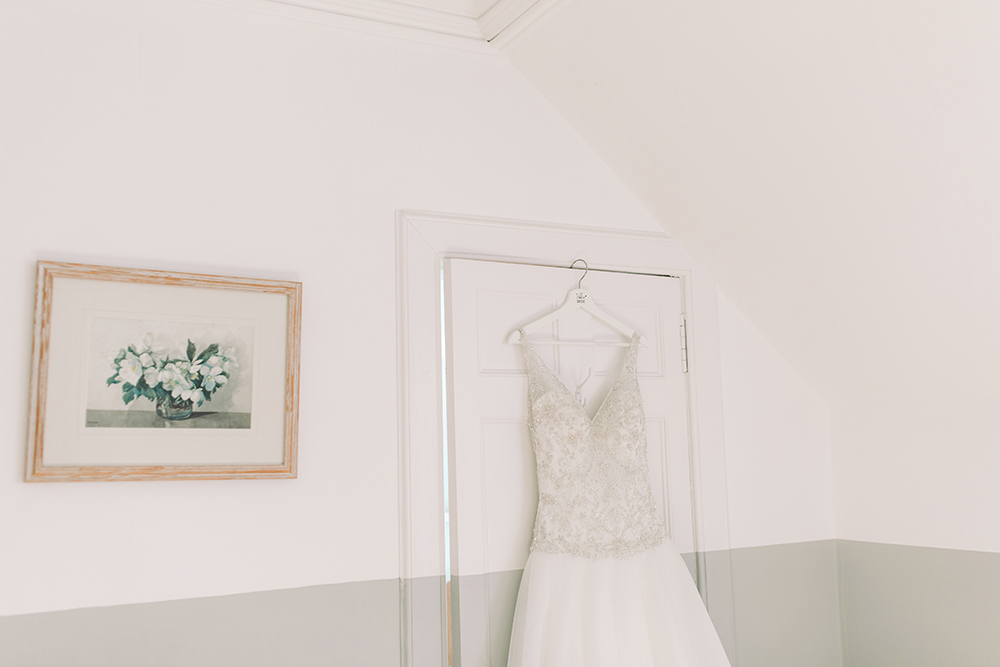 How did you feel about dress shopping? 
I wasn't looking forward to dress shopping – there's not enough privacy!
I had looked online and conjured up a style I liked, but like everything else, that exact dress didn't exist.
I went to a total of nine shops across Scotland and tried on most styles.
I was feeling underwhelmed and at one point considered having a dress made from scratch.
I had completely ruled out anything with a full skirt until I tried one on in shop number eight.
To my surprise, I felt amazing.
I felt like a girl who was getting married. Moral of the story: be open to anything.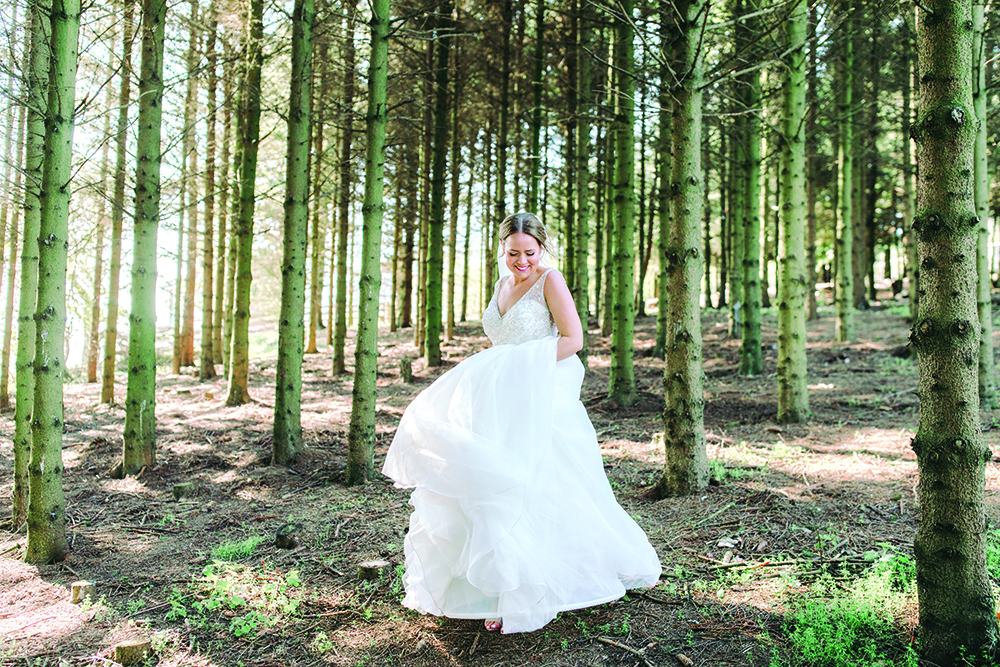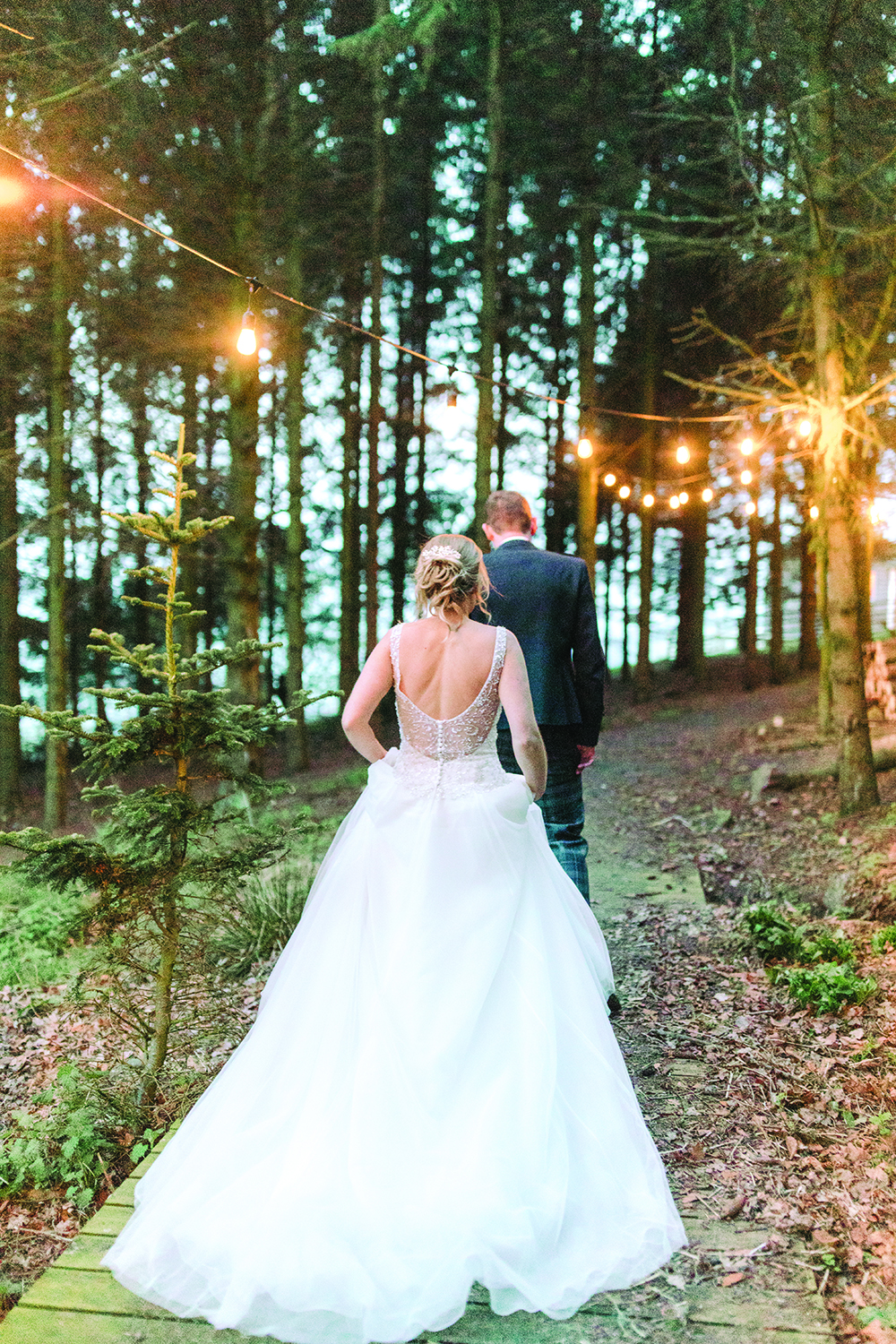 How was your shopping experience and who went with you?
I went with my bridesmaid Niamh a few times, and once with my mum.
My experiences were mostly good, but it's tough trying on lots of dresses and not feeling like you're getting closer to finding something you love.
I only ever wanted one person at a time with me – the idea of having multiple people chiming in on the decision didn't appeal to me.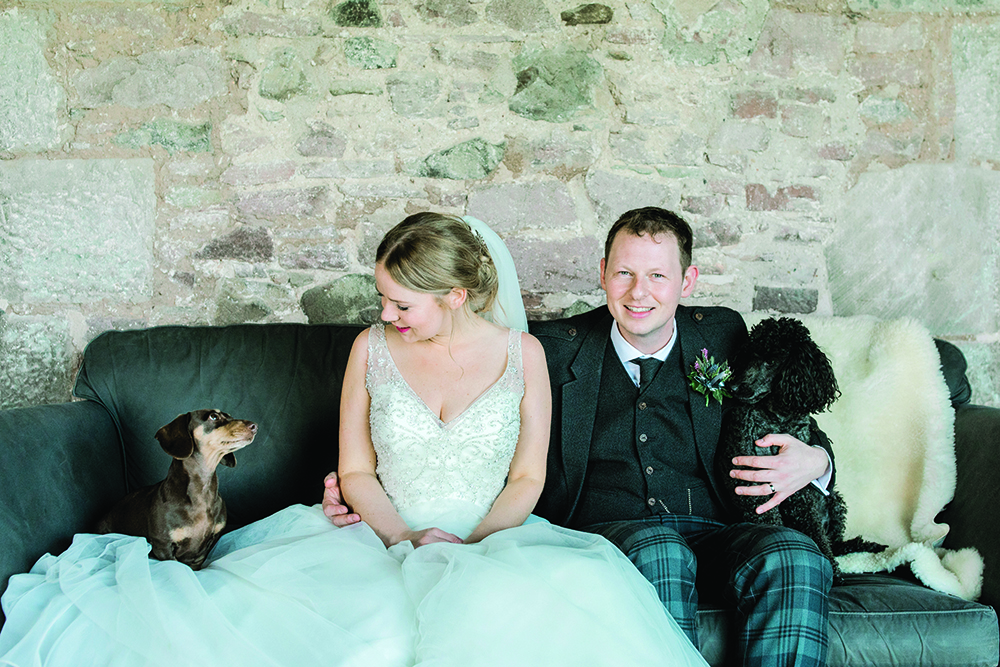 What was your dress like and why did you choose it?
At the end of a long day dress shopping, my mum and I had one final appointment.
It was with Ivory Whites in Perth and they had a huge selection.
I spotted 'Ruby' from the Jolies collection by Nicole Spose. It had a dropped waist full tulle A-line skirt with a beaded v-neck top and a deep v illusion back.
It was a combination of different elements I had liked on other dresses.
I tried it on once and went back to buy it the very next day.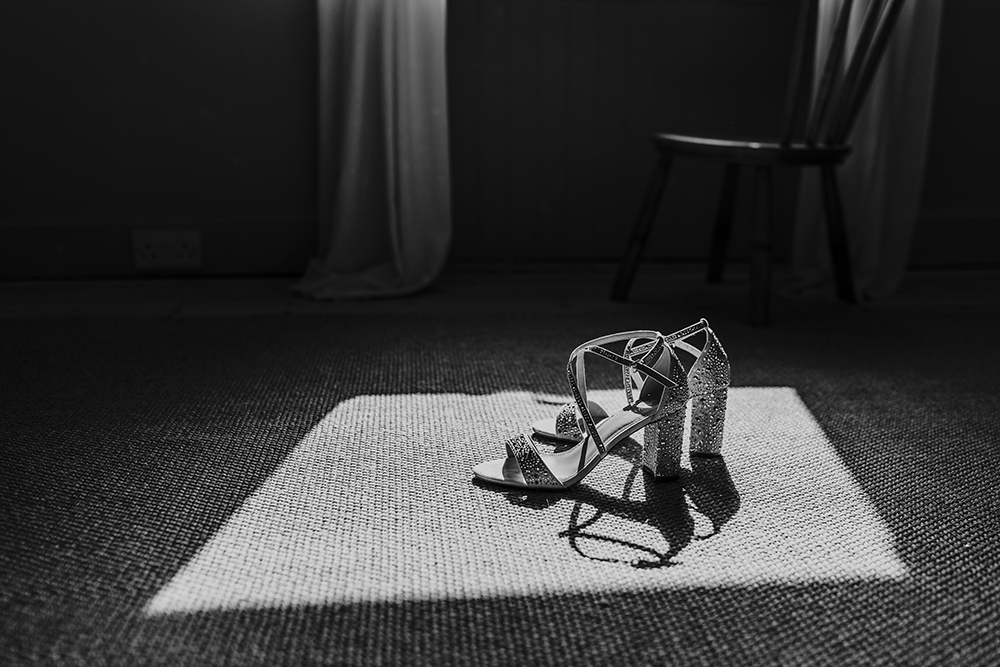 How did you accessorise your dress?
The dress already had a lot of beautiful beading, so I wanted to keep accessories simple.
I wore a hair clip that complemented the dress, a small structured silver clutch and nude block gemstone heeled sandals that were incredibly comfortable.