Dress Stories: Avani's stunning pearled Morilee gown + traditional Indian lengha
The advantage of having a two-day wedding celebration was Avani got to choose two stunning wedding outfits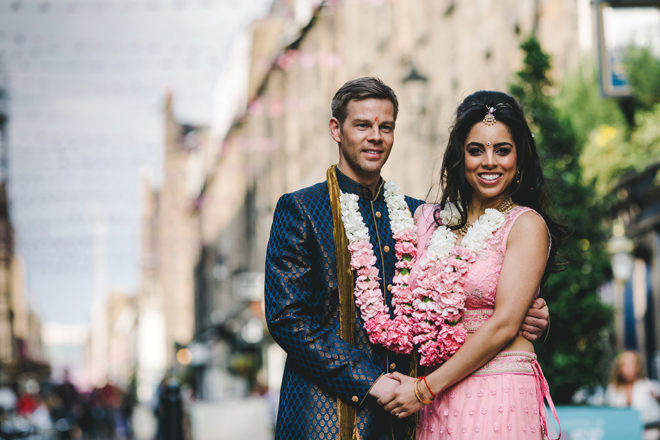 IMAGES | Top Table Photography
Dress Stories is all about a bride's relationship with her special wedding outfit, from searching for it to finding it, and how it made her feel on the day.
AND THE BRIDE WORE… a stunning pink Indian lengha and beautiful Morilee dress with intricate pearl back detail.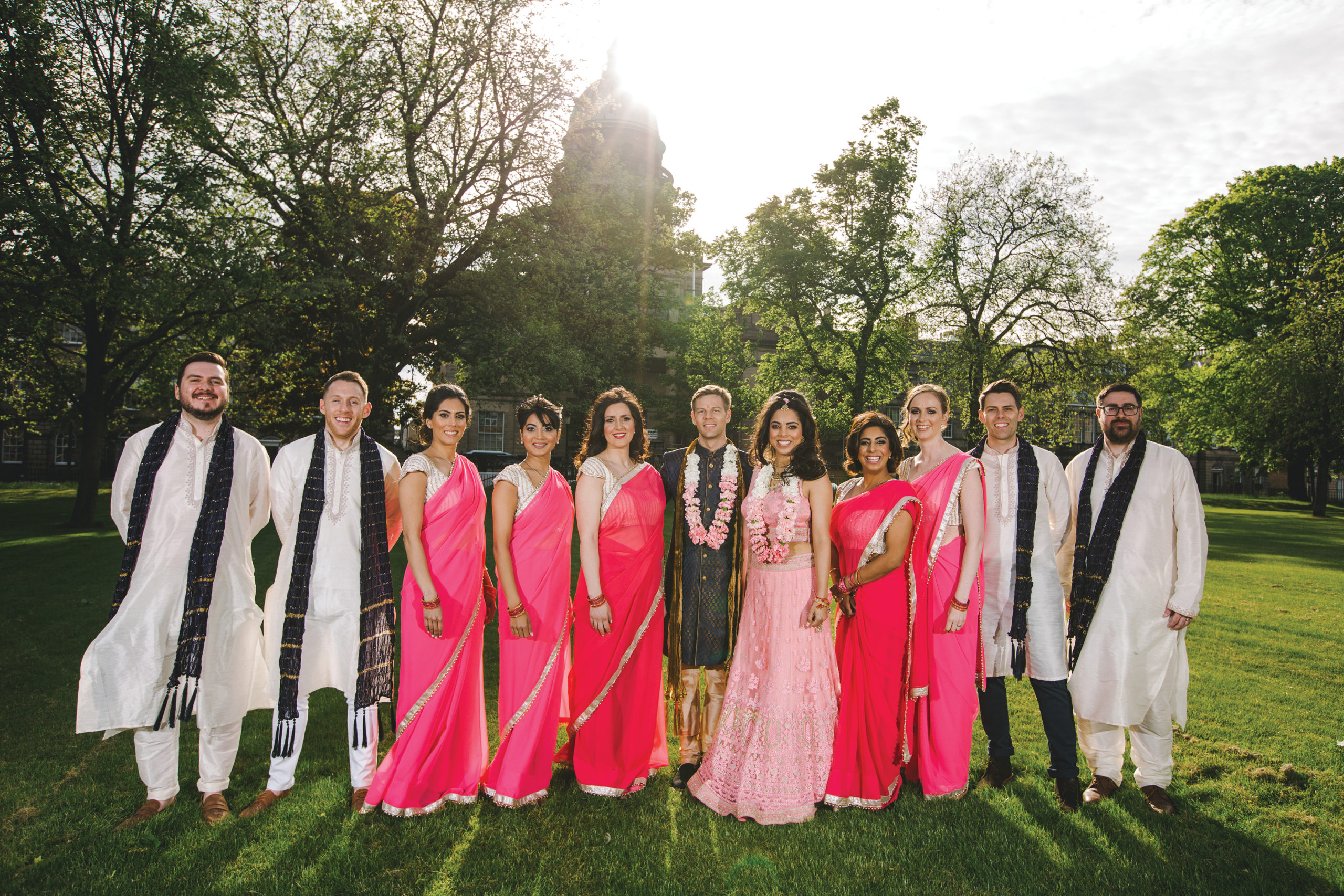 How did you feel about dress shopping? 
I was worried that I wouldn't be able to find what I wanted when it came to dress shopping.
I didn't give myself a lot of time either!
Most places told me that with my deadline they couldn't offer some of the dresses in the store!
For both outfits, I knew exactly what look I was going for.
I didn't really look through magazines but definitely spent a lot of time on Pinterest!
For my Indian outfit, I did lots of research, I was very particular in what I wanted.
A lot of Indian wedding outfits can be rather heavy and that was not what I wanted at all.
I wanted something that had intricate hand work but not over the top.
For my wedding dress, I wanted something simple and elegant.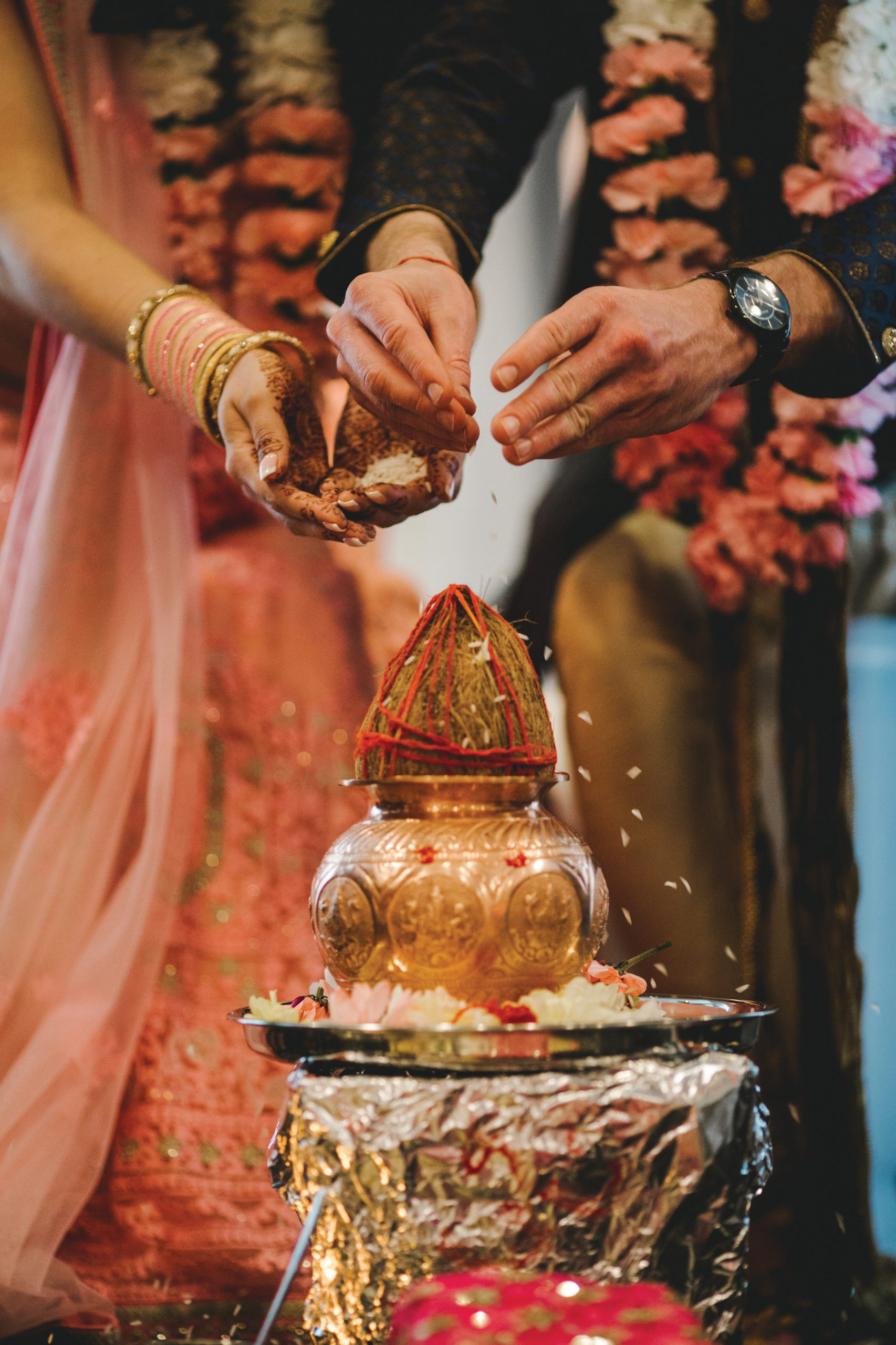 How was your shopping experience and who went with you?
The shopping experience was both stressful and fun at the same time.
I knew I was on a tight deadline to find something and I had a particular look in mind.
My mother and my sister came with me.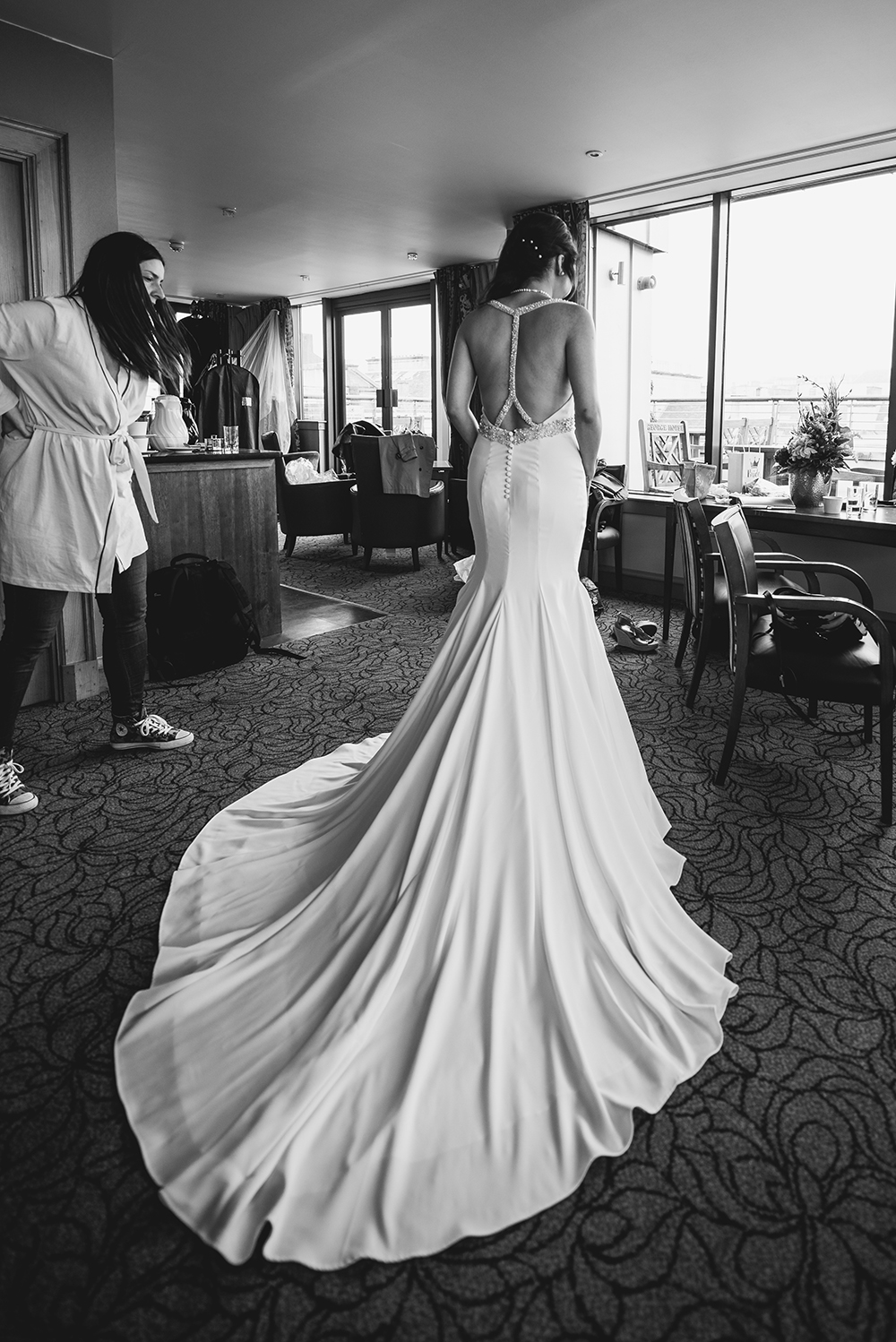 What was your dress like, and why did you choose it?
I ended up having my lengha (Indian outfit) custom made in a designer store in London.
It was a shade of light pink with ornate hand stitched detail throughout and my top was hand made with a see through back.
My wedding dress, designed by Morilee,  was picked up right off the rack!
It was a very simple dress with an open back which was bought in a boutique wedding store in Winnipeg, Canada, my home town.
How did you accessorise your dress?
My lengha was accessorised with traditional Indian wedding jewellery.
My wedding dress was accessorised with pearls which was a wedding gift from on of my close friends.
My shoes were Jimmy Choo.
Mind you, I changed my shoes three times on the night so I could dance the night away!