Dress Stories: Ruby's classy A-line Anna Sorrano 'Georgette' princess dress
Ruby added a sweet touch by teaming her gown with her late granny's pearls.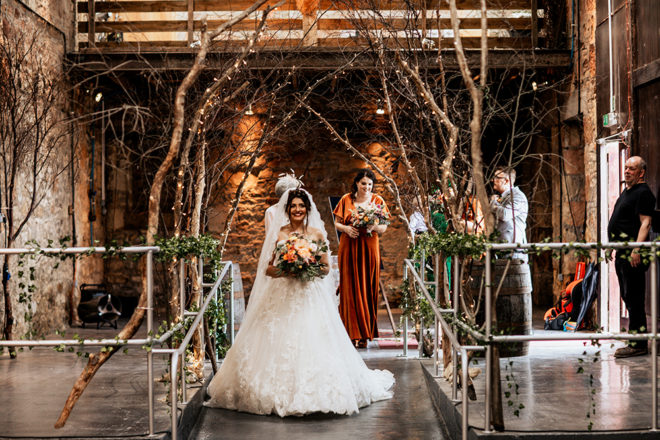 IMAGES | Rachel and Tonie
Dress Stories is all about a bride's relationship with her special wedding outfit, from searching for it to finding it, and how it made her feel on the day.
Ruby started her dress experience determined to find a cheap dress online but soon discovered the joys and incredible help of the bridal boutiques and their staff.
AND THE BRIDE WORE… a beautiful Anna Sorrano princess dress trimmed with Chantilly lace.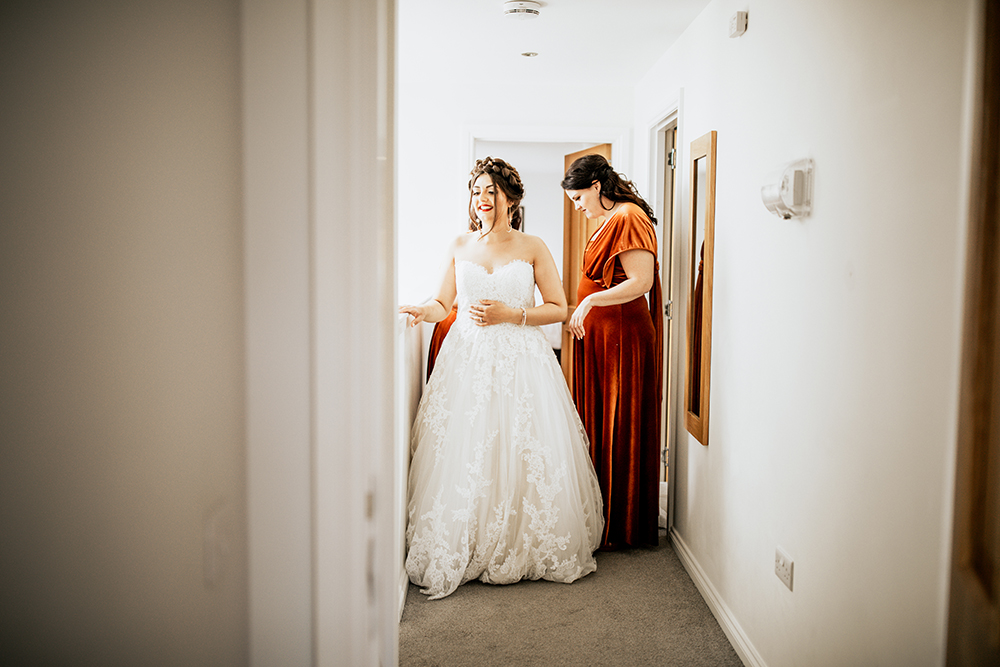 How did you feel about dress shopping? 
I started out really nonchalant about dress shopping.
I was determined to get something cheap online and felt very matter of fact about the whole thing.
I ordered and sent back a few things and soon realised I wanted something more traditionally "bridal", although I still had a more boho, floaty style in my head.
When it came to dress shopping, I was encouraged by the incredible sales assistants to try on all different styles and I am so glad I did.
I had tried every style imaginable throughout the course of the day and by the time we reached the final shop where I ended up getting my dress, I knew that the floaty boho style I had in my head didn't feel quite like "me".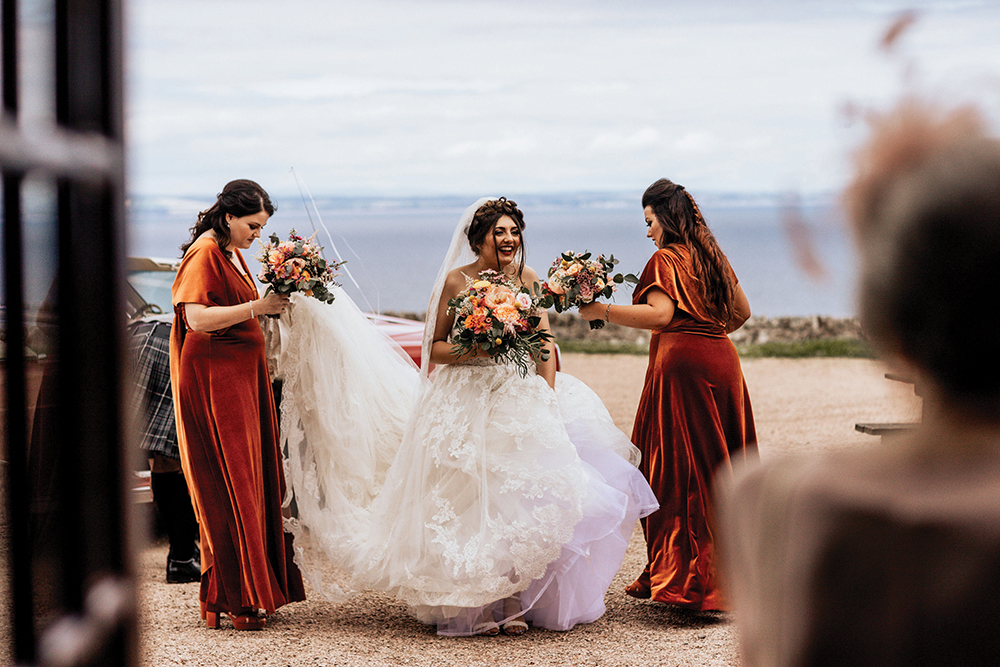 How was your shopping experience and who went with you?
My shopping experience was short and sweet!
I went with my mum and gran to three shops in one day.
The first shop was a beautiful vintage bridal boutique which had some gorgeous styles.
As they had all been made to measure, I personally struggled to find anything that really flattered me but it was a great fun experience and well worth a visit.
We then went to a bridal outlet store where I tried on lots of different styles.
Then our last stop was Wed2B, where I found my absolute dream dress.
the day itself was so much fun and the three of us had a great laugh.
My mum and gran are both very stylish so I knew I could count on them for an honest opinion!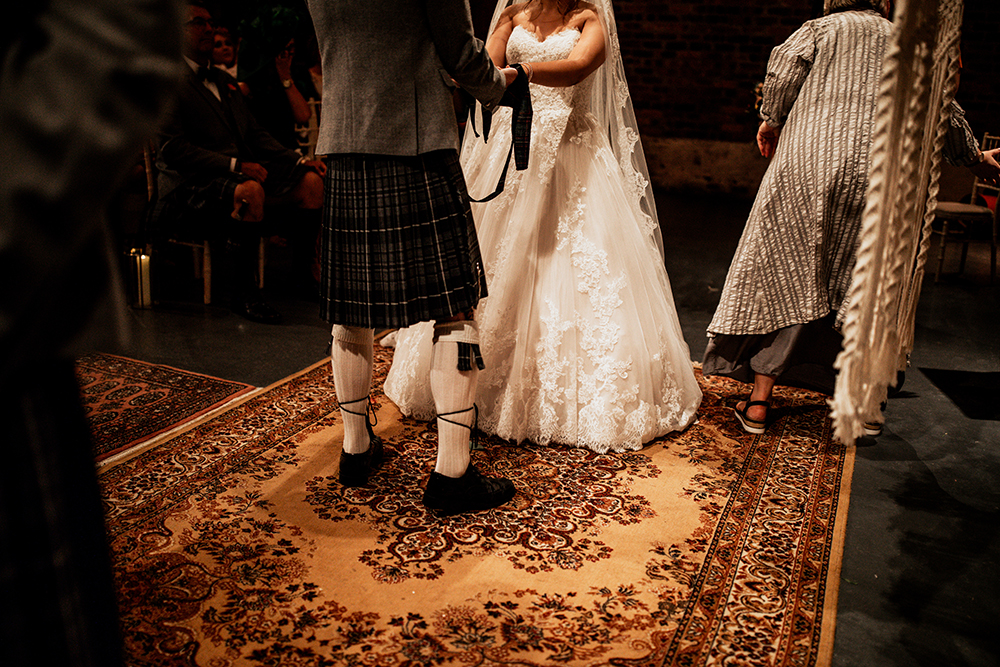 What was your dress like and why did you choose it?
I chose 'Georgette' by Anna Sorrano at Wed2B.
Contrary to my own (and everyone else's) expectations, my dress was a classy A-line gown with a sweetheart neckline and trimmed with Chantilly lace.
The minute I tried it on I felt absolutely beautiful and as if it had been designed just for me.
It felt luxurious and classic, and once I tried it on with a veil (which I had been dead set against!), I knew it was the one.
I felt like a film star!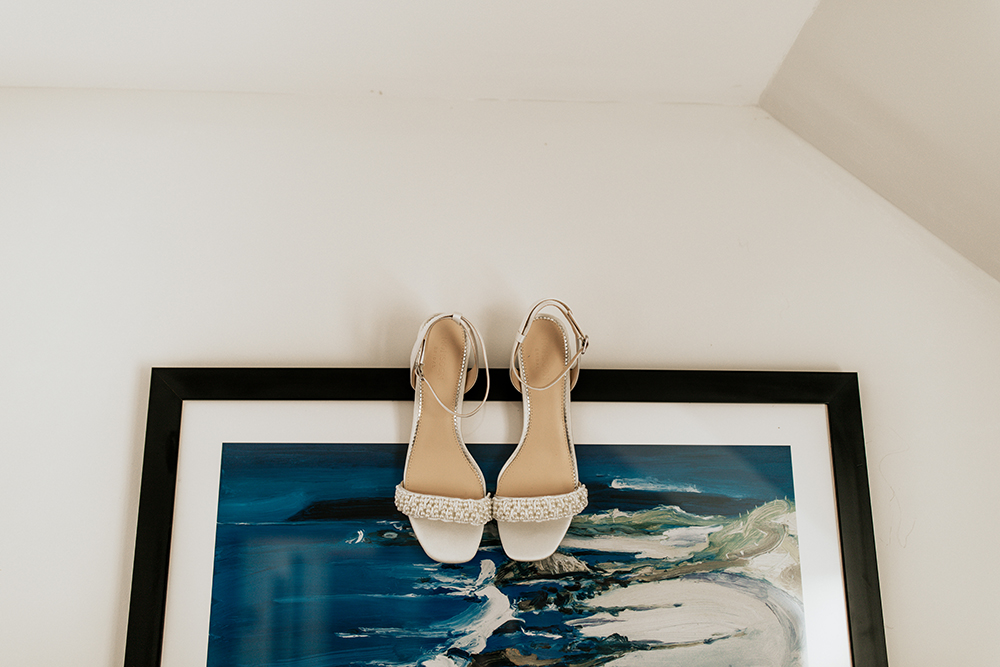 How did you accessorise your dress (jewellery /headwear/ shoes)?
The dress was so stunning that I kept my accessories very simple.
I am notoriously clumsy and so wanted comfort and sensibility from my shoes.
I chose some beautiful low heeled sandals from Monsoon, adorned with faux pearls.
Jewellery-wise, I wanted to stick with the celestial theme and ordered my earrings from a company called Golden Repertoire, and got them on a deal where I only paid for the shipping!
I still love them and regularly wear them.
Some time before the wedding, my auntie gave me a set of my late granny's pearls which I wore doubled round as a bracelet.
It was a really special way to have her with me on our day.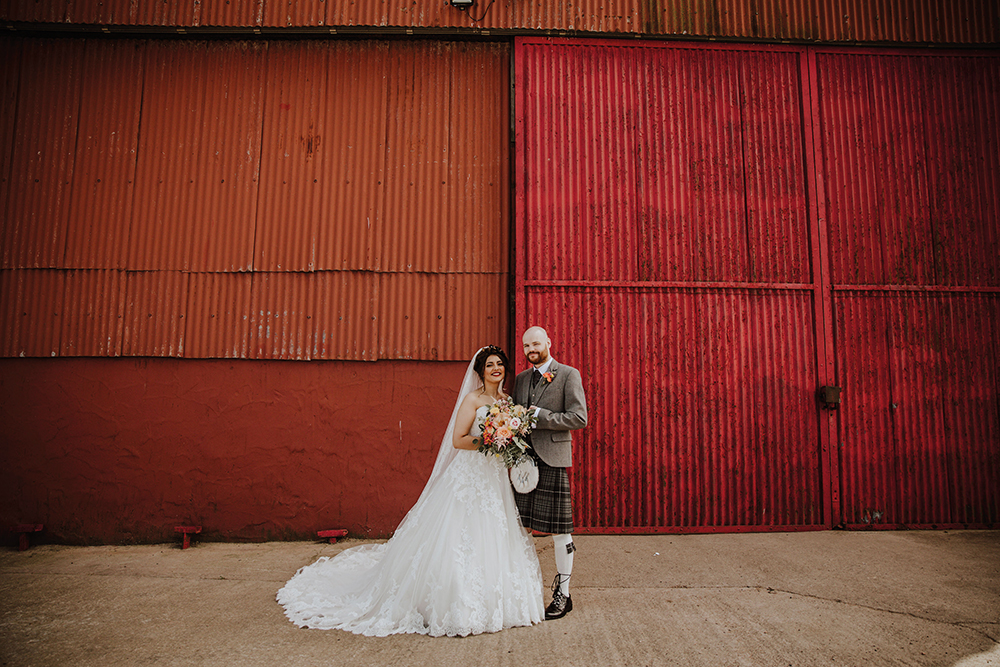 Want to tell us your Dress Story?