Check out the gorgeous new Elbeth Gillis 2020 Desire Collection
Featuring gliding ballgowns and figure-hugging mermaids, there's a silhouette for brides of every shape and taste.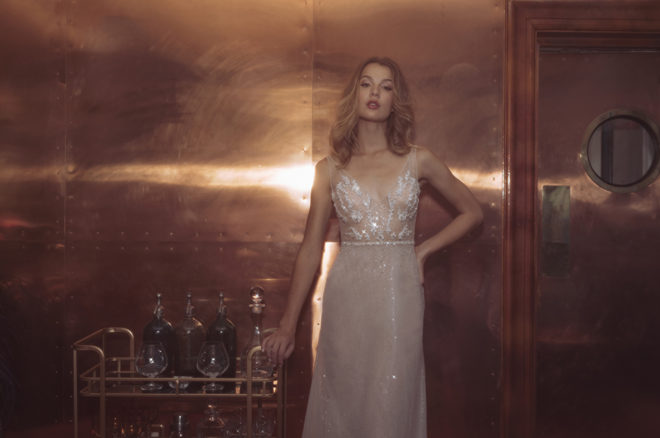 Inspired by desires, the new collection of 15 gowns is both elegant and uncomplicated, letting beautiful structured silhouettes do the talking.
Expect light boning in the bodices, weightier silks and satins and bold laces.
And there's a neckline for you, whatever style you favour, whether it's a plunging V, striking bateau or off the shoulder.
We're loving the versatility too. Why wear one wedding dress when you can have two, mixing up your look with the addition of a frothy tulle skirt overlay, lace cap sleevelet, cool cuffs or oversized bow?
CHECK OUT SOME OF OUR FAVES BELOW: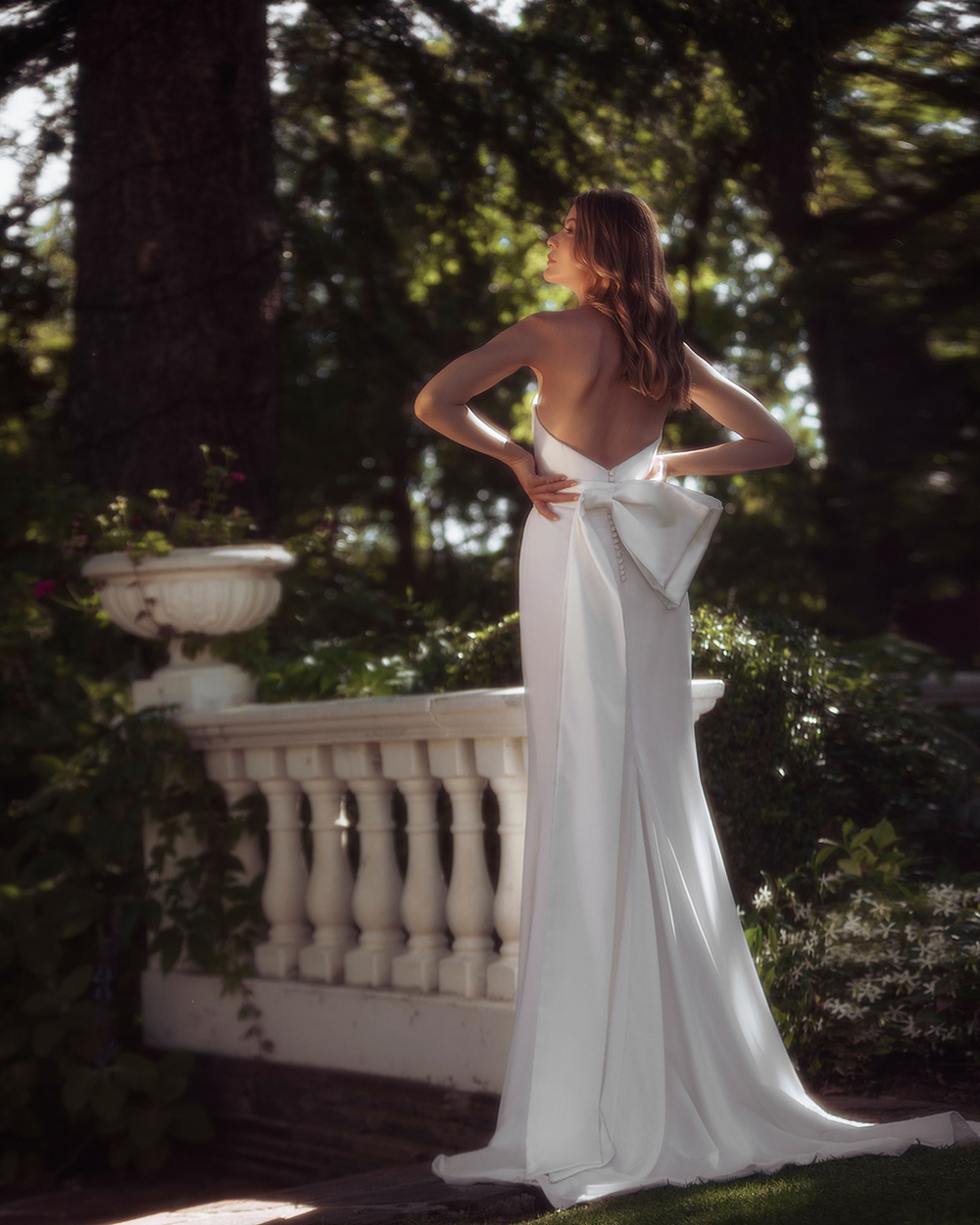 'Madelyn' dress with bow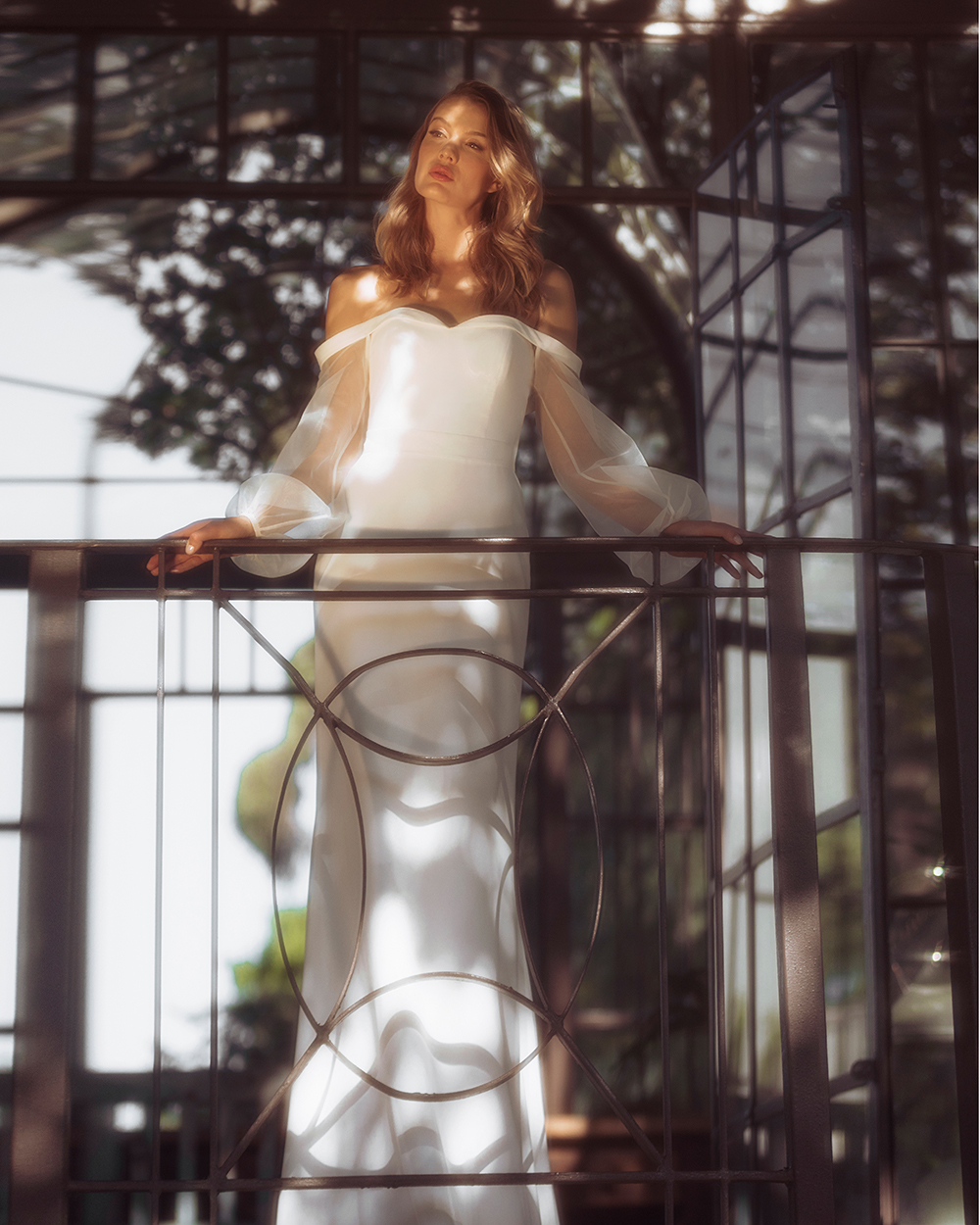 'Madelyn' dress with sleeves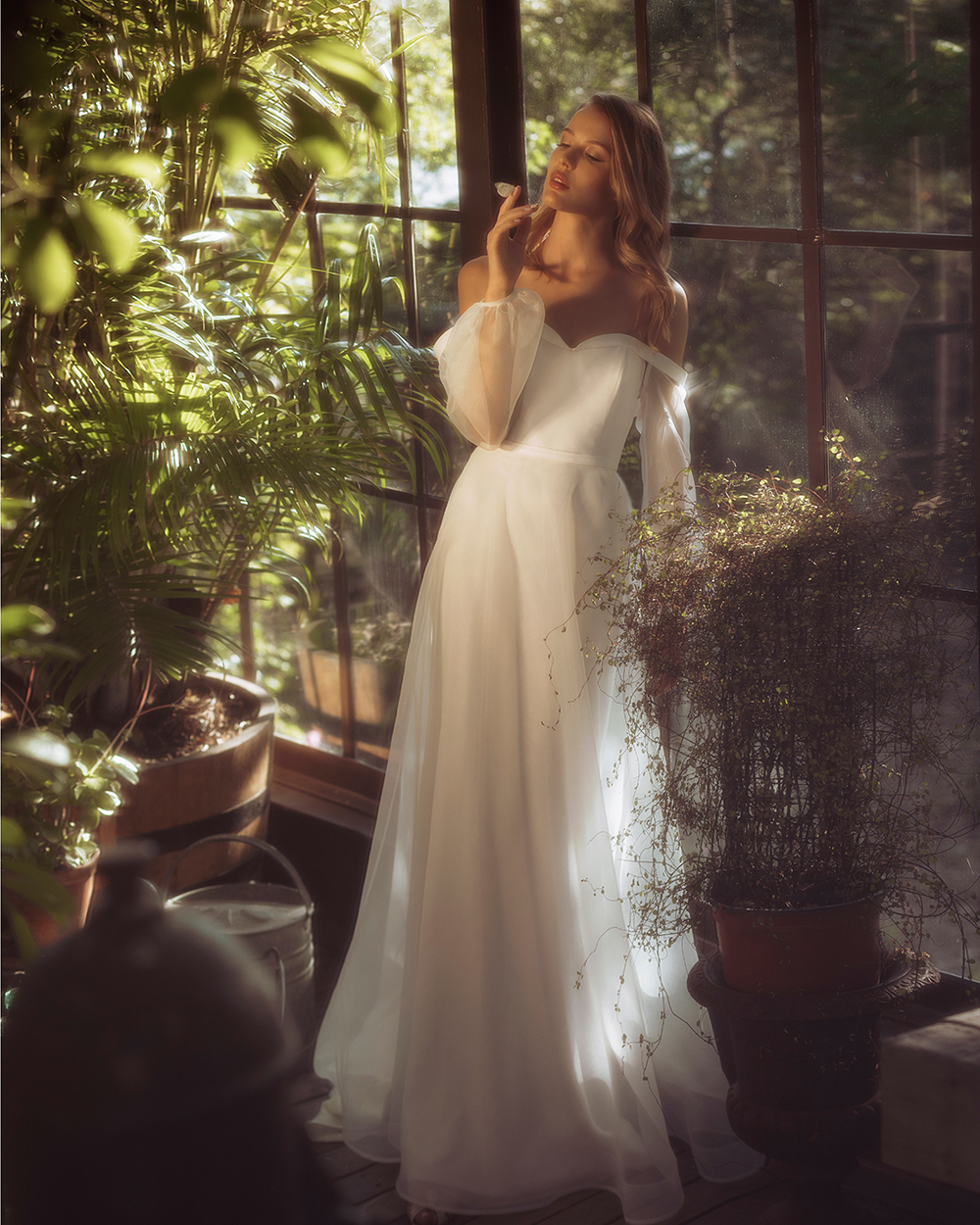 'Madelyn' dress with sleeves and 'Marie' overskirt
Whether you opt to wear it alone or pair it with billowy sleeves for a super-romantic look, a glamorous bow or add some volume with the 'Marie' overskirt, this gown with it's sweetheart neckline and button details just oozes class.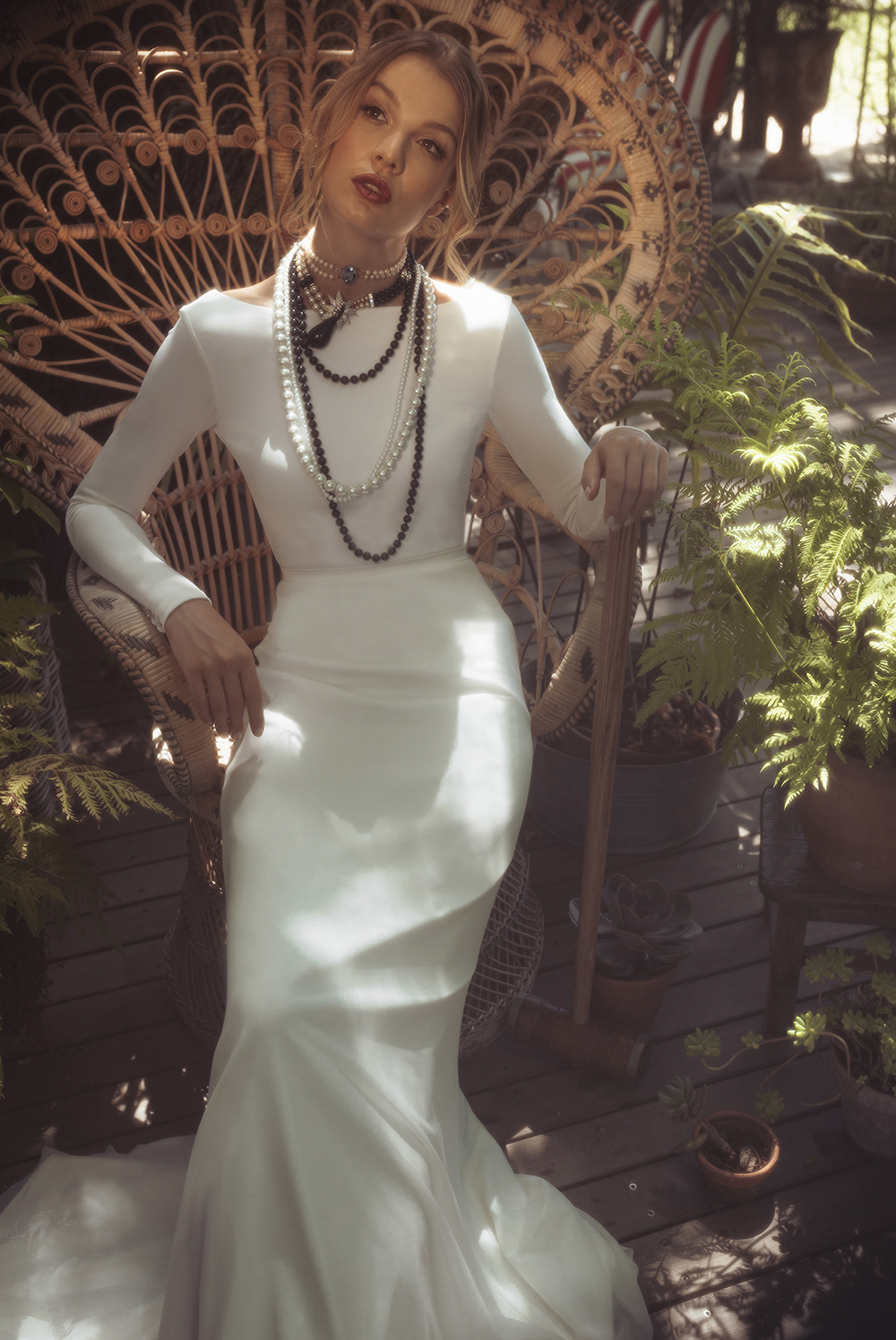 'Sabrina'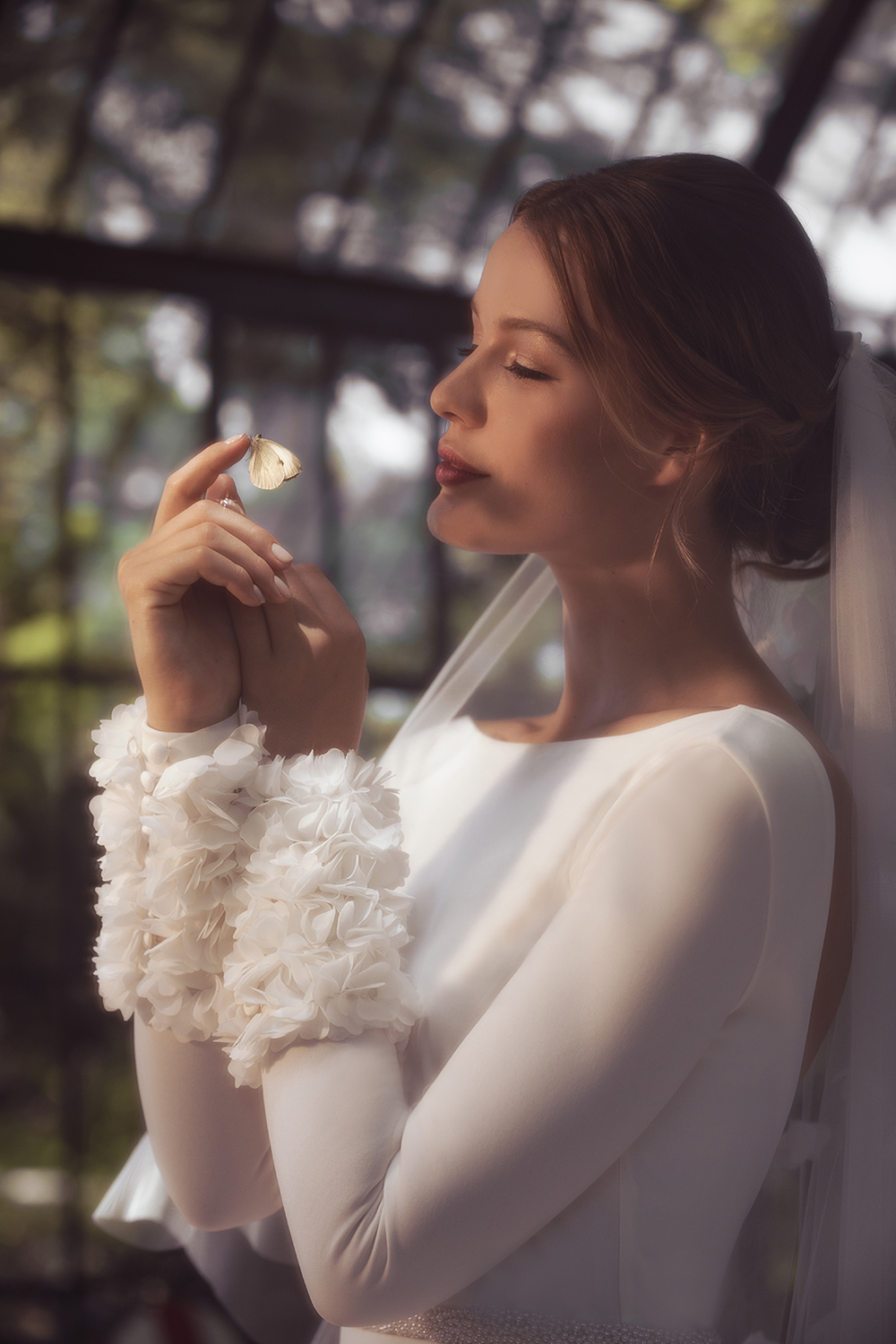 'Sabrina' with cuffs and veil
With it's tight sleeves, bateau neckline and backless design 'Sabrina's' and instant classic. To add a bit of an edge opt for these fun cuffs.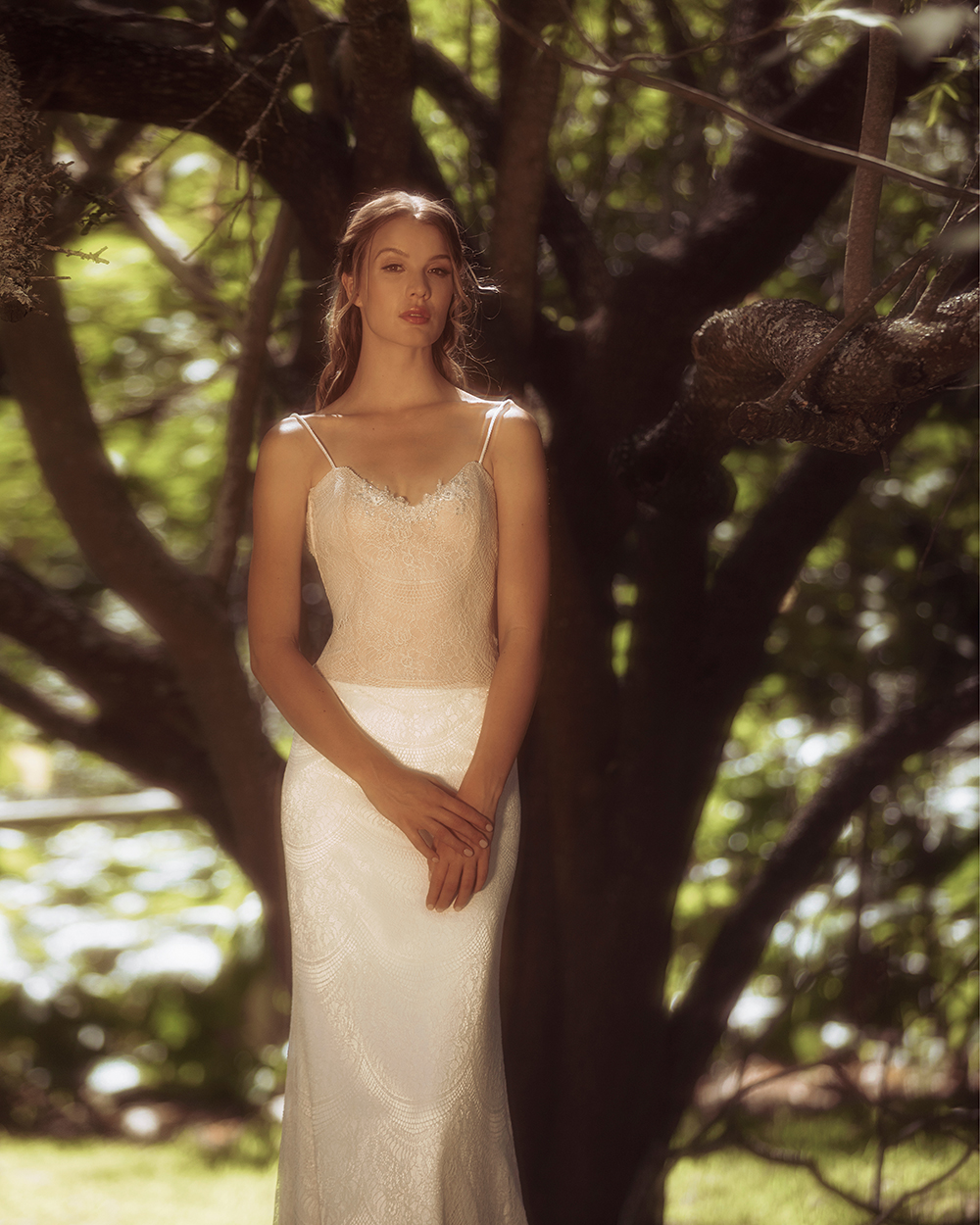 'Adeline'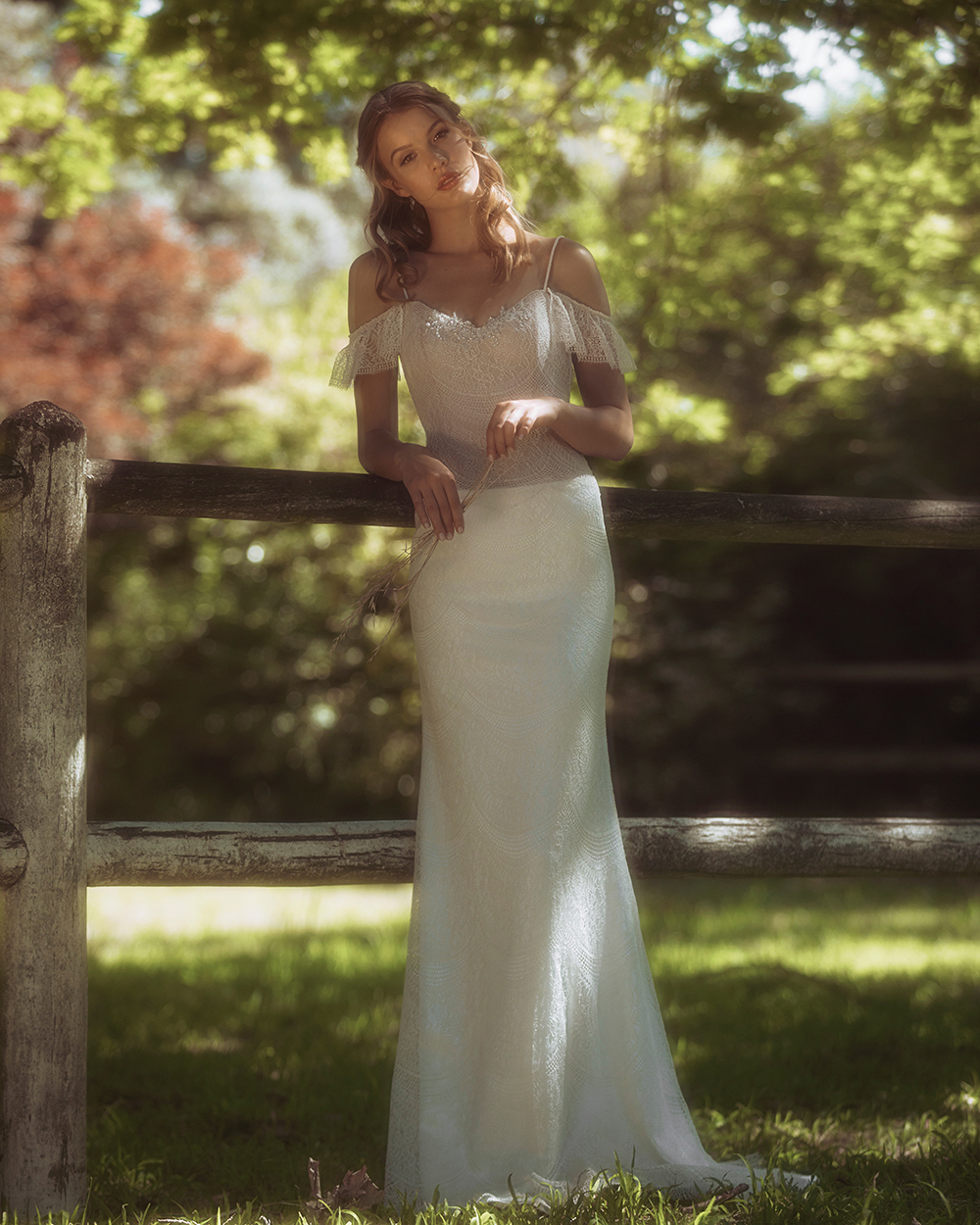 'Adeline' with sleeves
The lace overlay, spaghetti straps and optional sleeves have whimsical and boho down pat.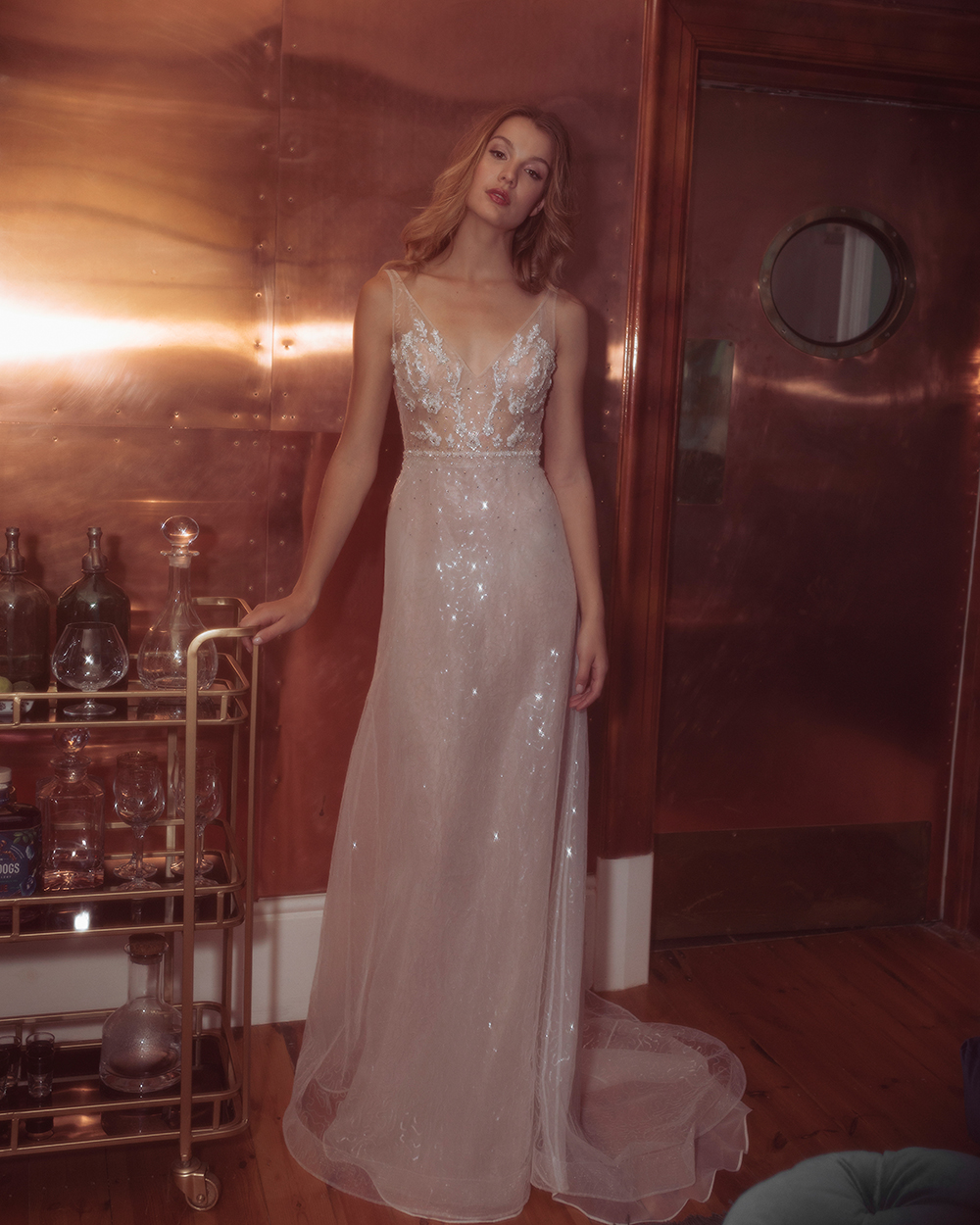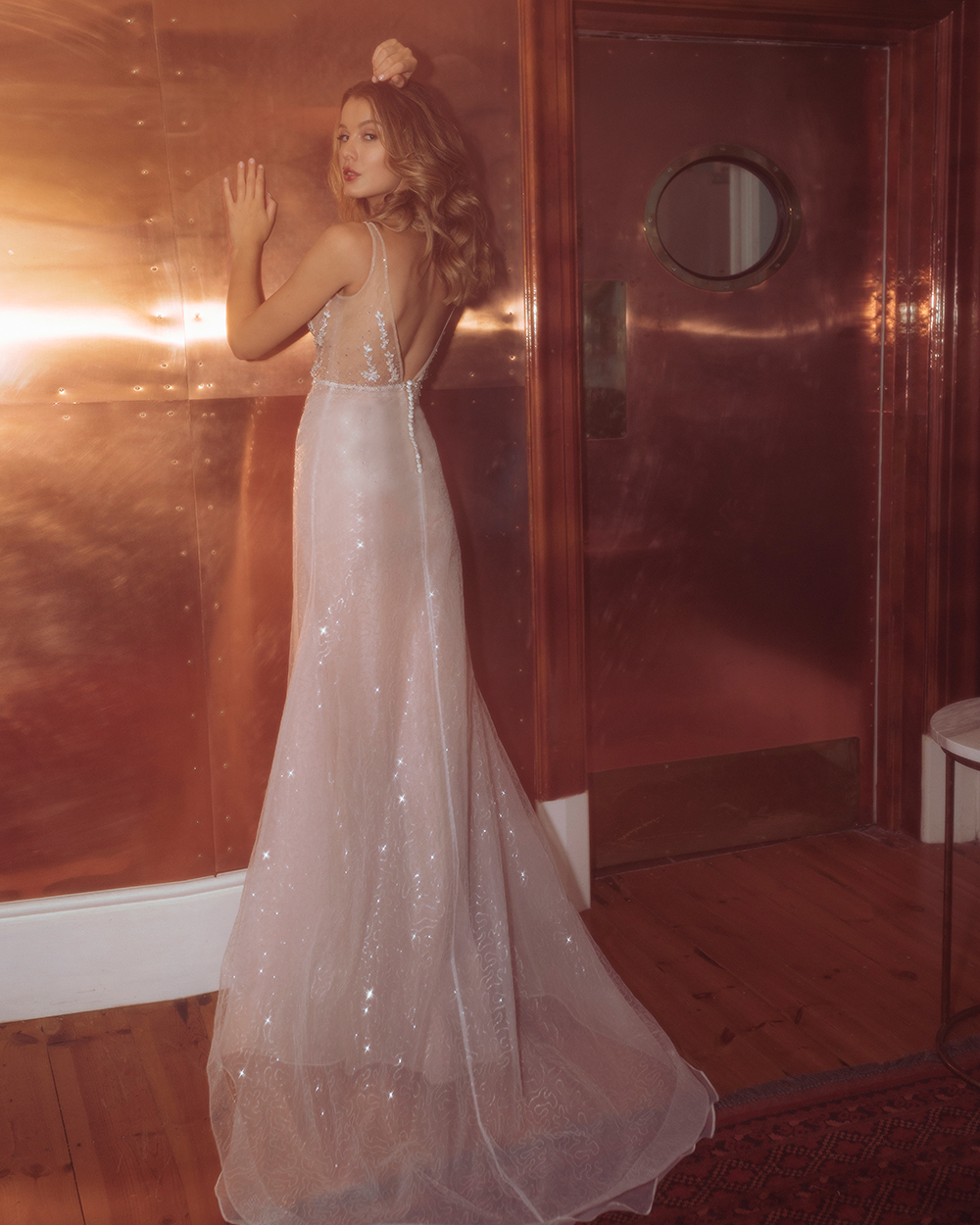 'Illina'
For something a bit more glam 'Illiana' ticks all the boxes. The sheer bodice, sparkle and beadwork make it a total winner.