We're in love with the new 2021 Berta Privee collection
It's one of the most hotly anticipated collections of the year, and it doesn't disappoint.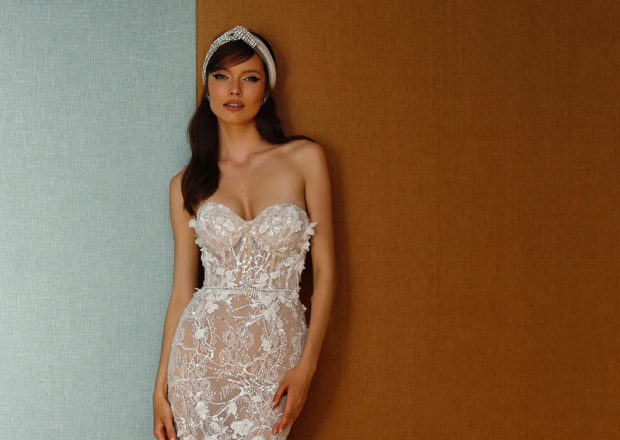 Normally at this time of year, the Scottish Wedding team would be flitting between bridal fashion shows to see the brand new 2021 collections. But bloody coronavirus has only gone and thrown a spanner in the works, hasn't it?
Nevertheless, we've still been able to cast our expert eye over the latest wedding dresses, albeit in decidedly less glamorous surroundings. And we still felt a familiar flutter of excitement when an email landed in our inbox announcing the arrival of the brand new 2021 Berta Privee collection.
Berta requires no introduction for those of you fully immersed in the world of bridal fashion, but for the newbies among you, know this: this is the designer you turn to when you want to go for all-out, showstopping, body-skimming glamour.
The 2021 Berta Privee collection does not disappoint, providing the plunging necklines, figure-hugging silhouettes and intricate embroidery we've come to expect from the designer.
There are nods to current trends too: high-neck wedding dresses, polka-dot tulle and sheer billowing sleeves all make an appearance.
Keep reading to see the full collection, and find out where Berta wedding dresses are stocked in Scotland.
Introducing // 2021 Berta Privee collection
Style P01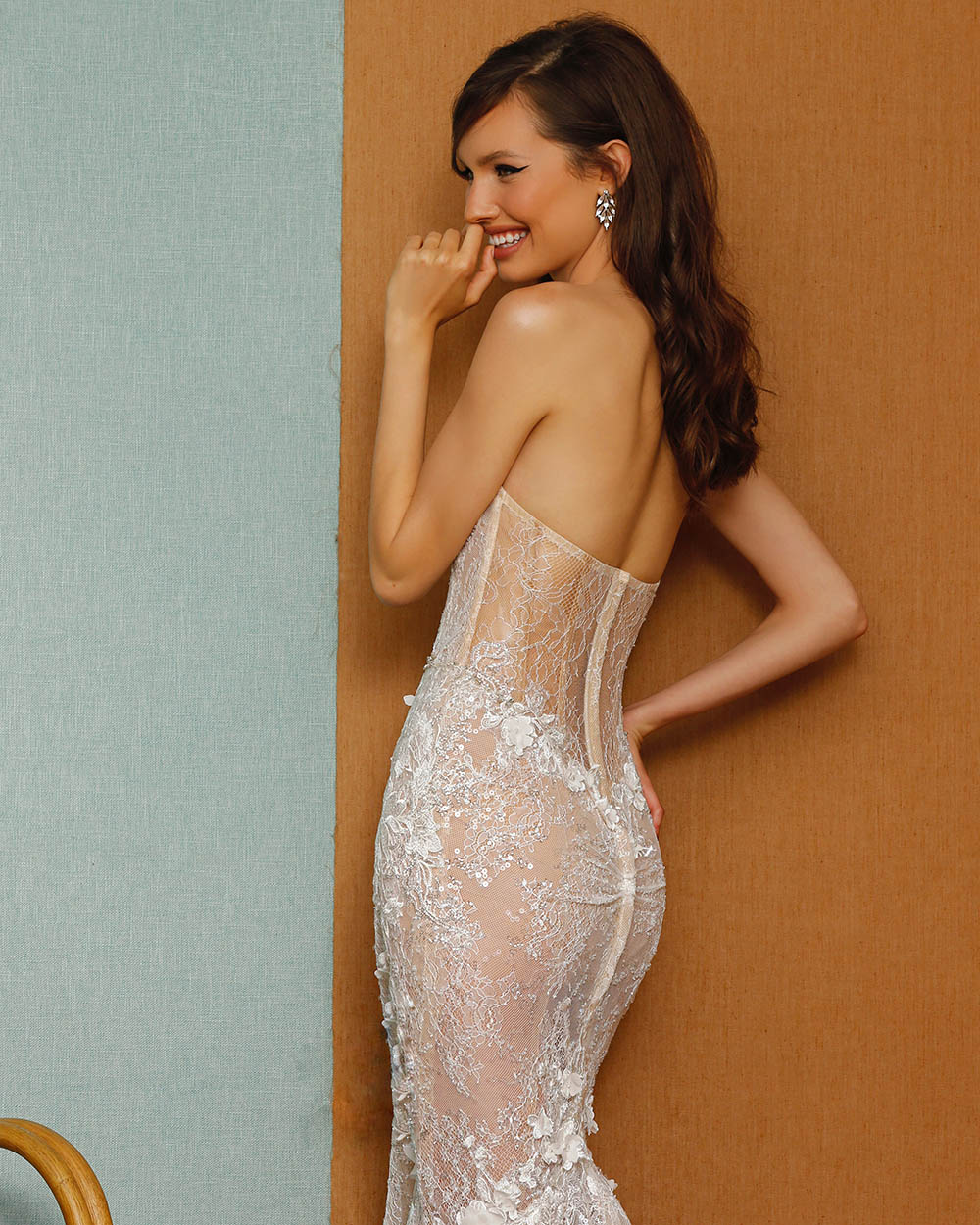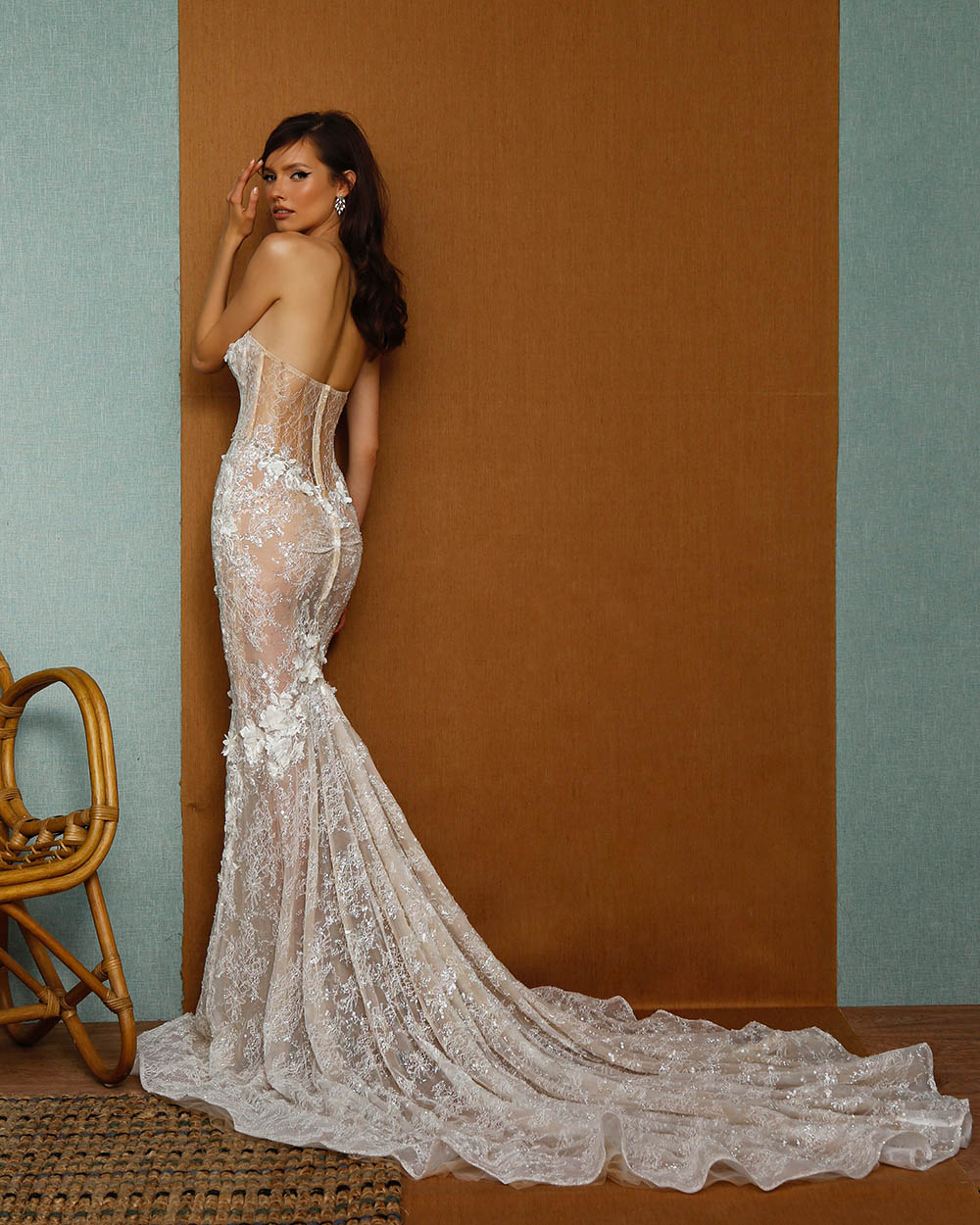 Sexy and sheer, this daring strapless mermaid wedding dress is adorned with botanical appliques.
Style P02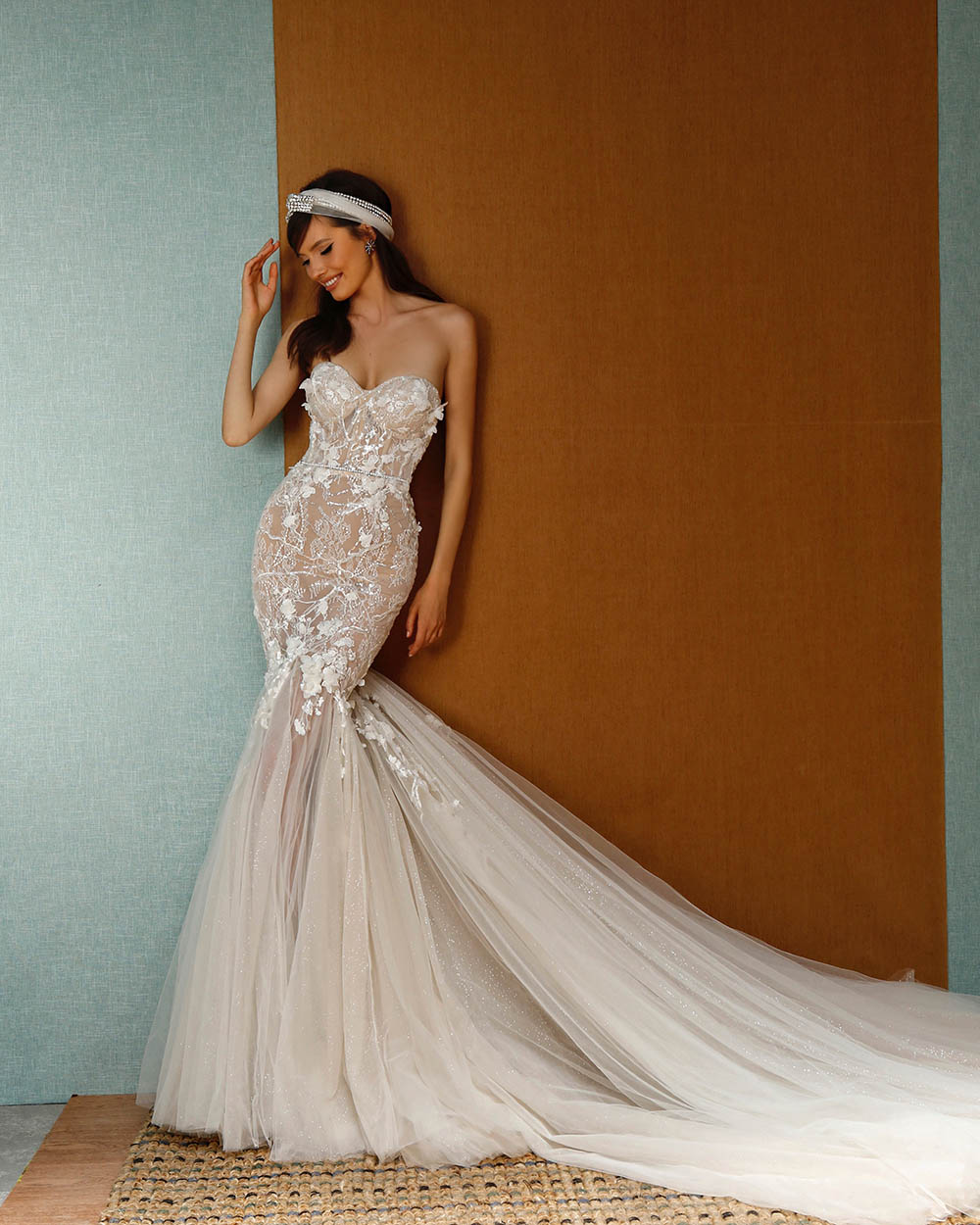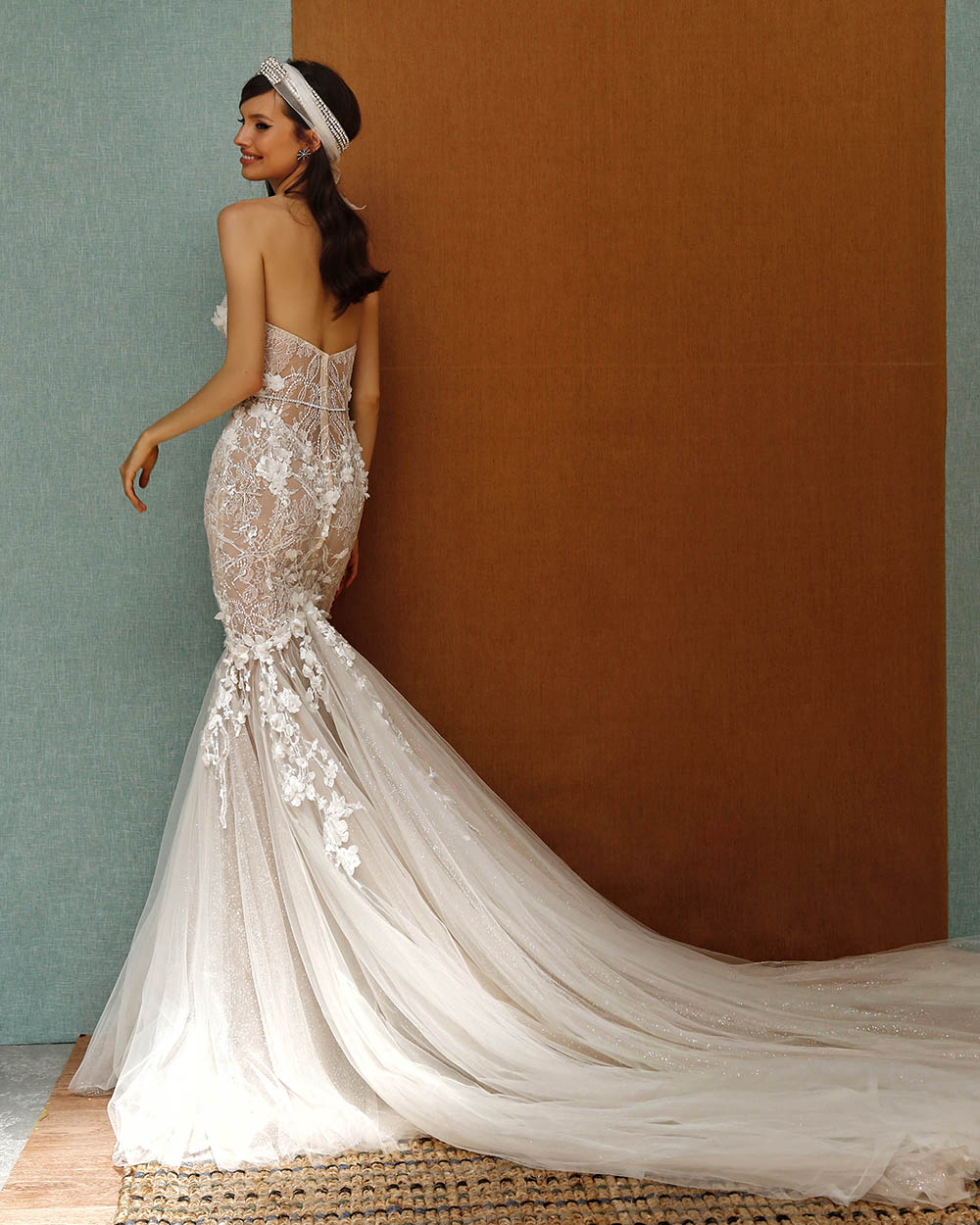 This stunning strapless fit-and-flare wedding dress is all about that dramatic train.
Style P03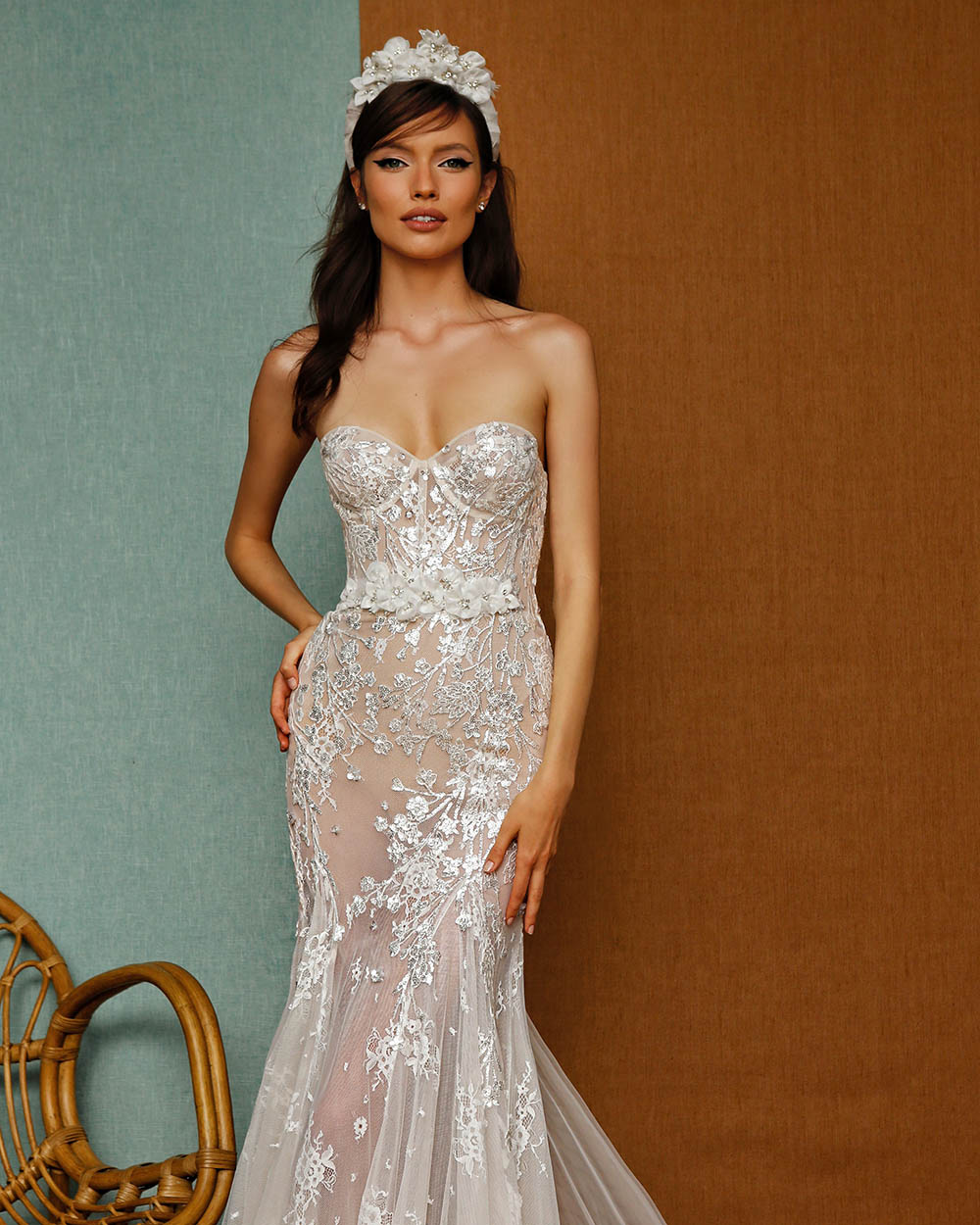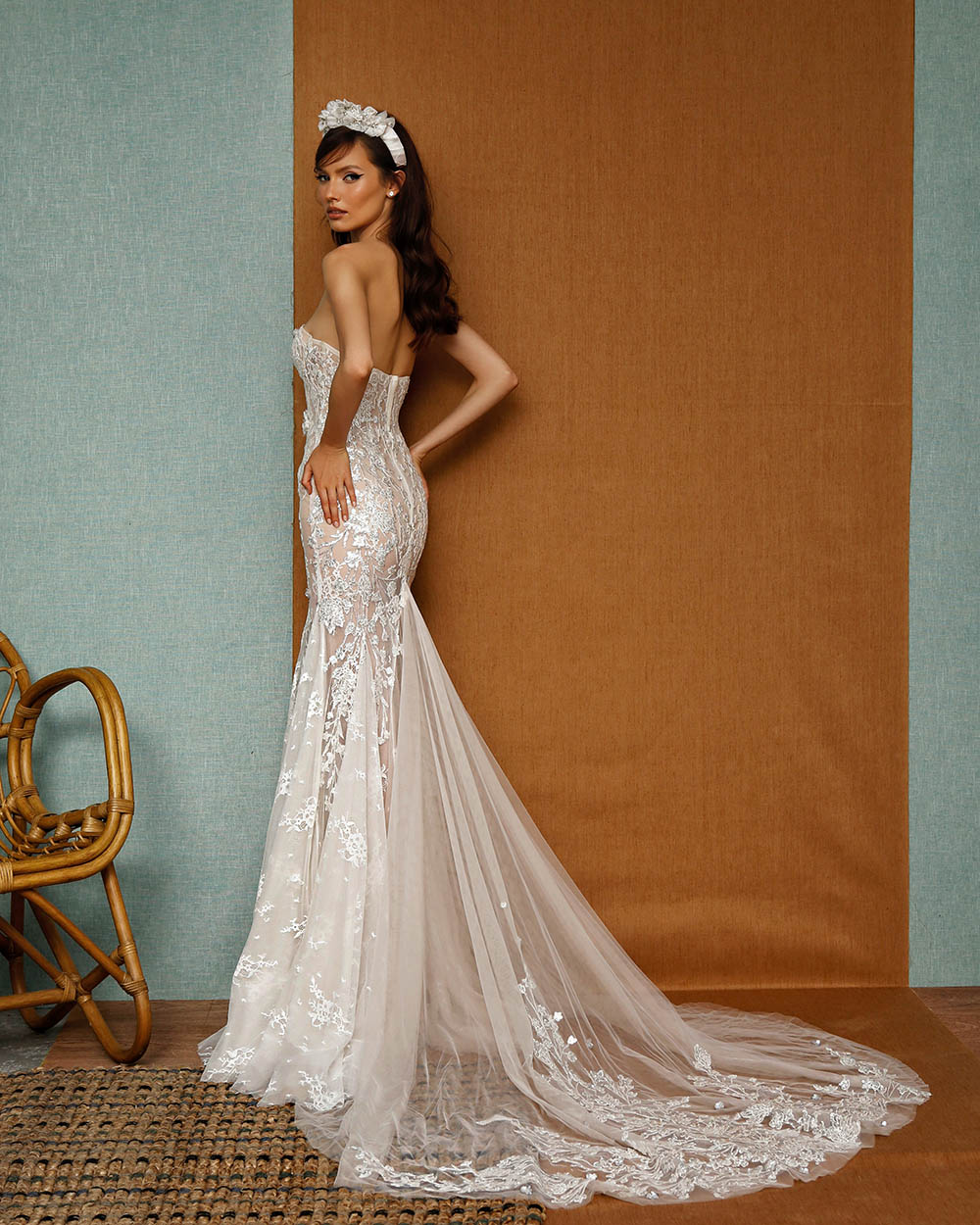 This strapless dress features metallic embroidery and a floral belt studded with diamantes.
Style P04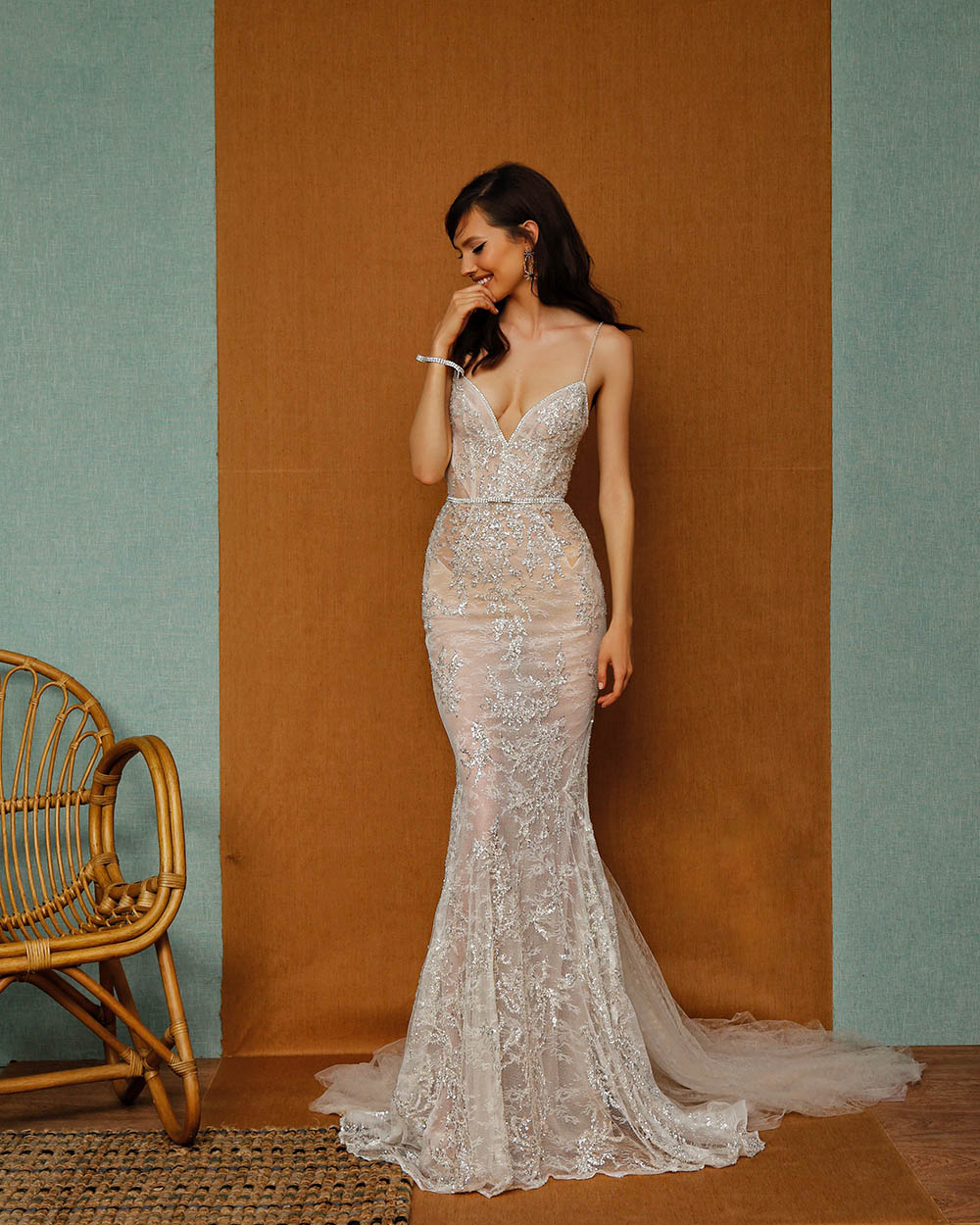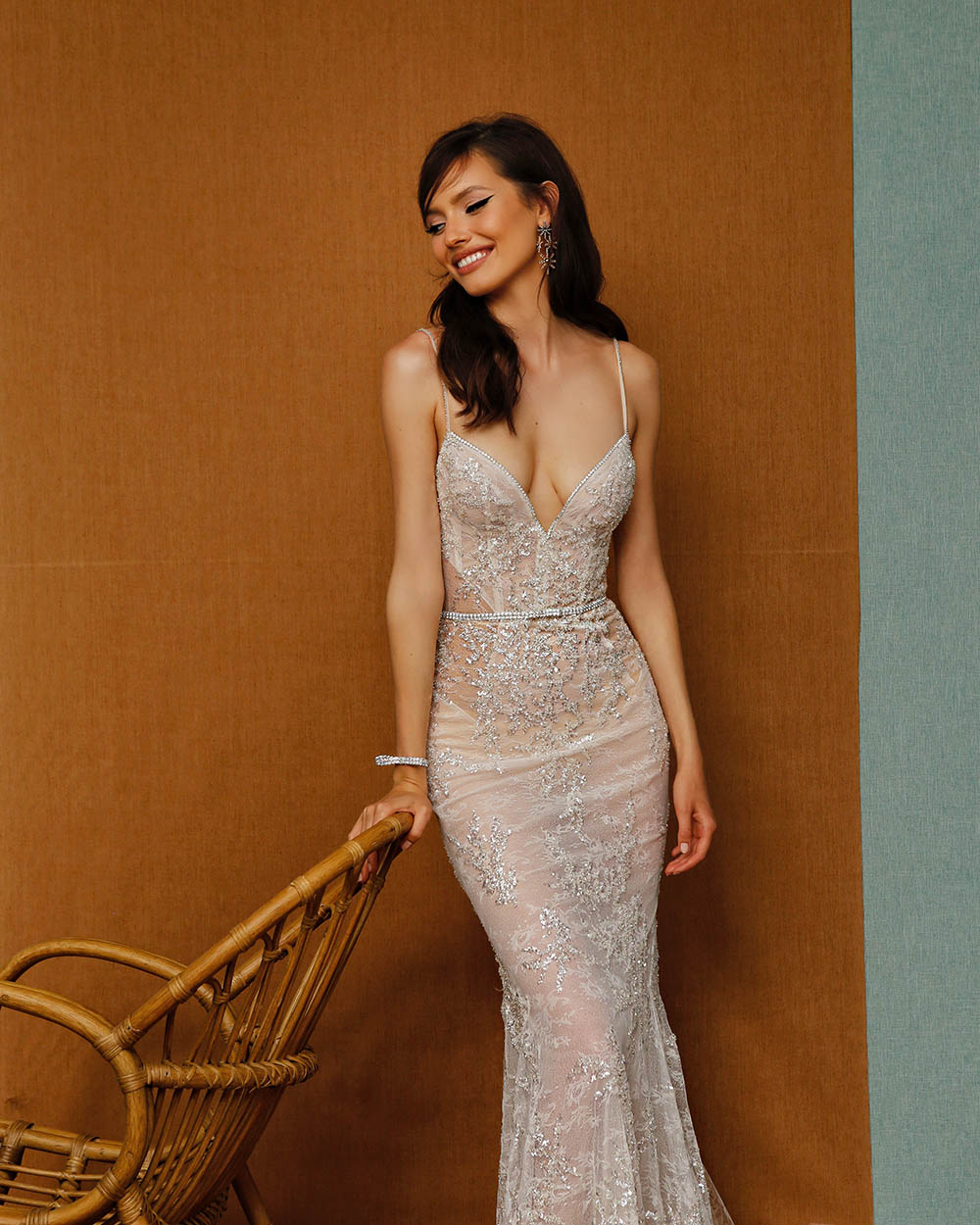 Super chic and streamlined, this fit-and-flare wedding dress has elegant spaghetti straps and a gently plunging neckline.
Style P05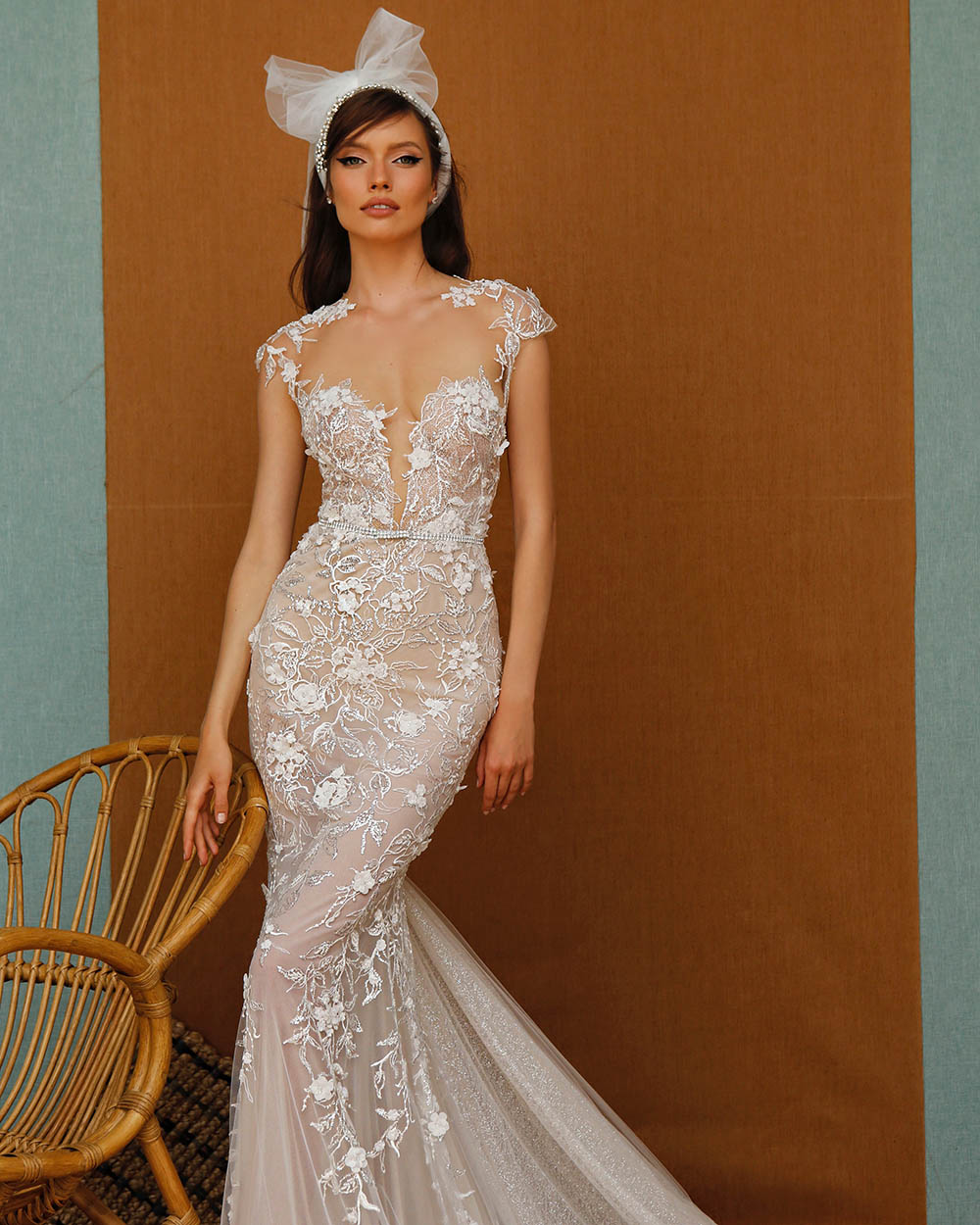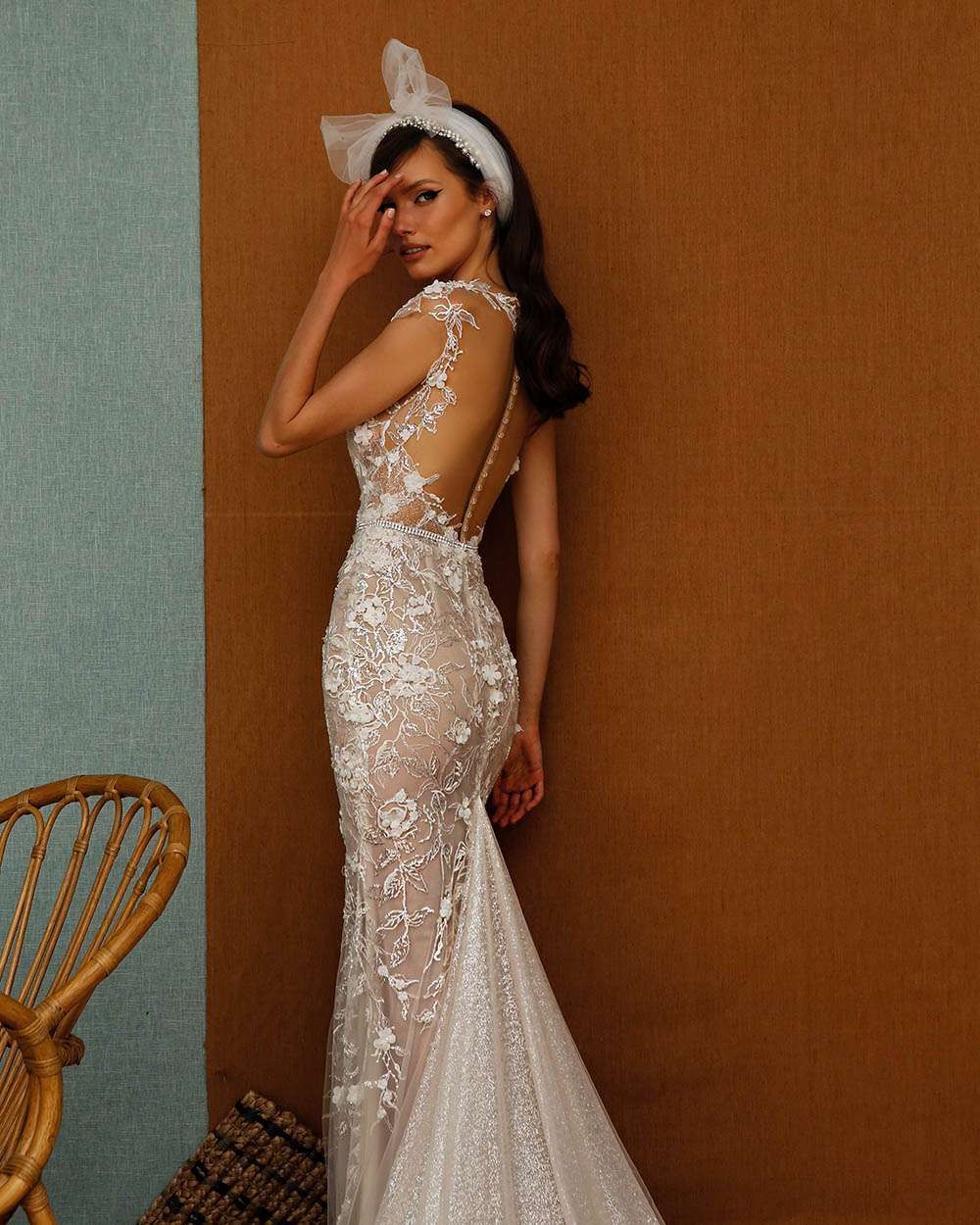 We love an illusion lace wedding dress, and this one, with its capped sleeves and shimmering train, is a stunner.
Style P06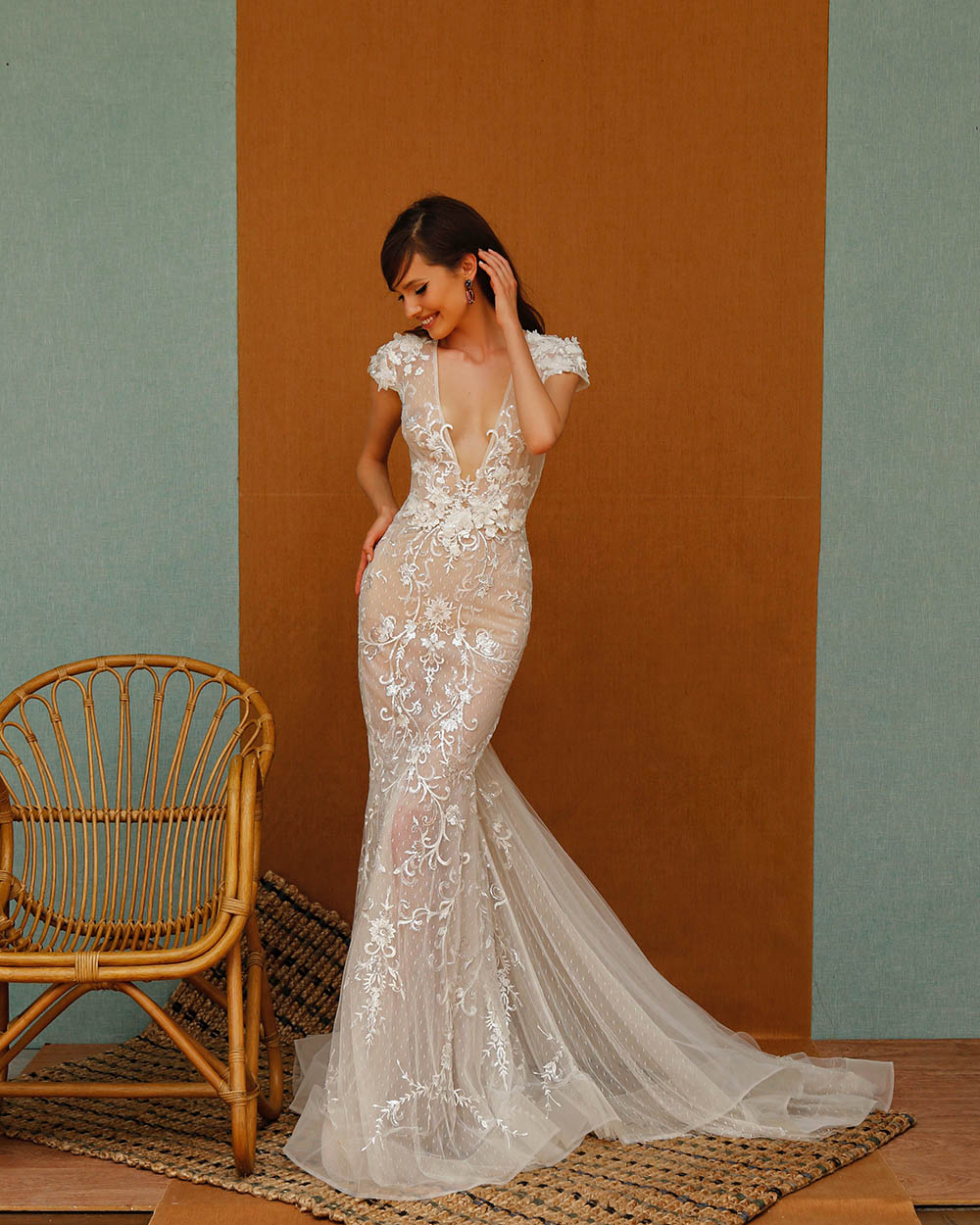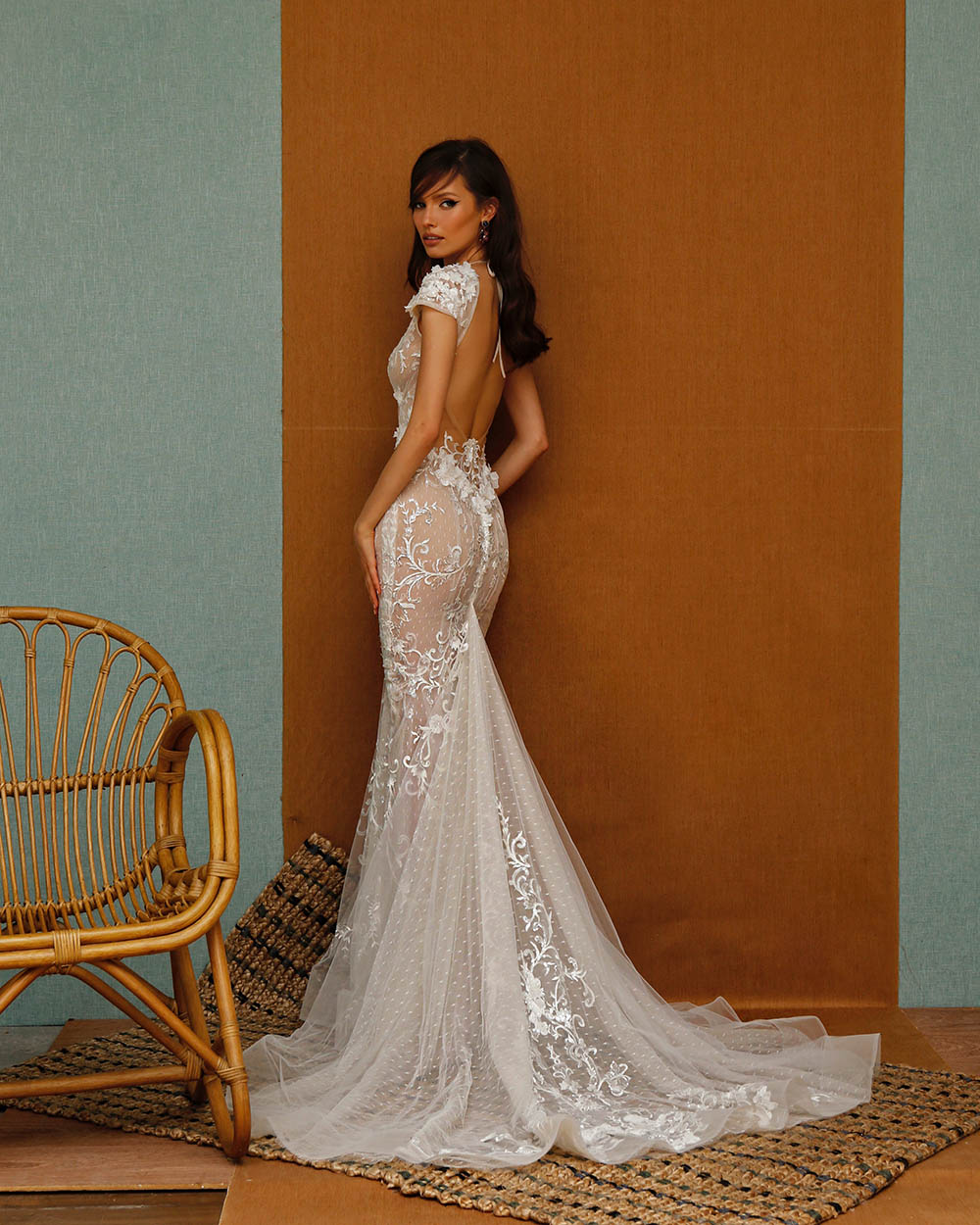 This dress manages to be whimsical and sexy at once: it's the polka dot fabric juxtaposed with that V neckline.
Style P07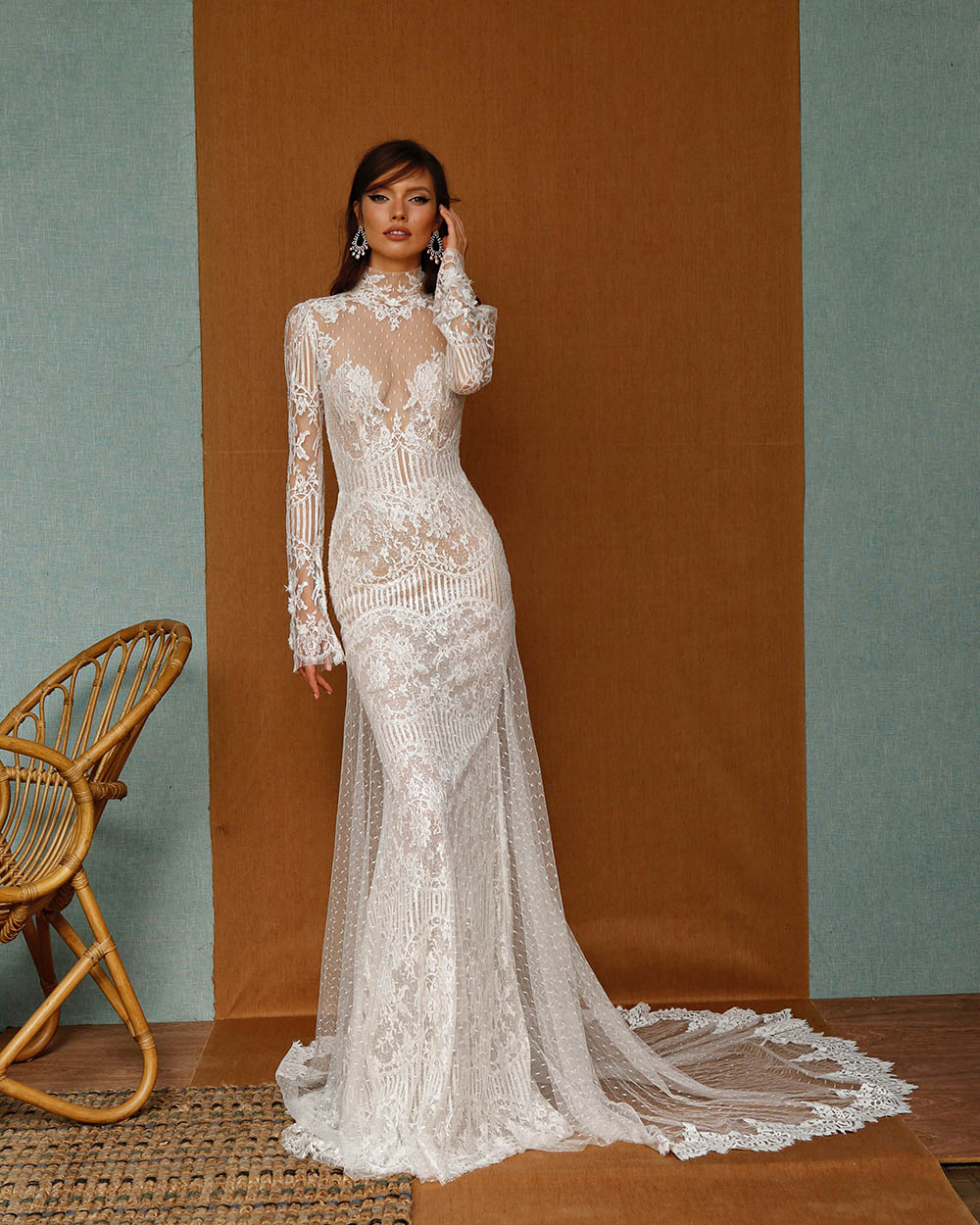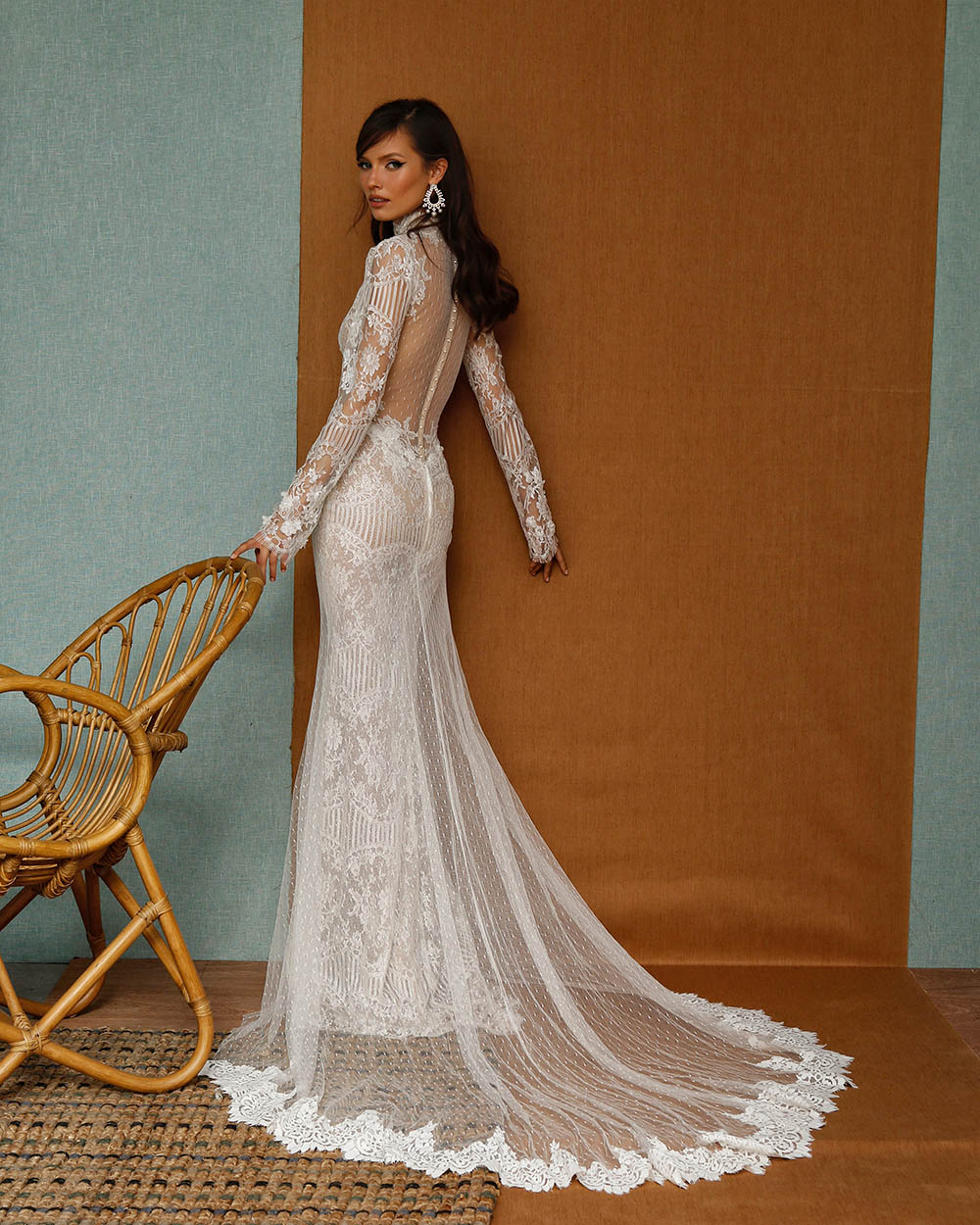 What a dream this high-necked wedding dress is.  Polka dots, long sleeves and a lace-edged train? Yes please.
Style P08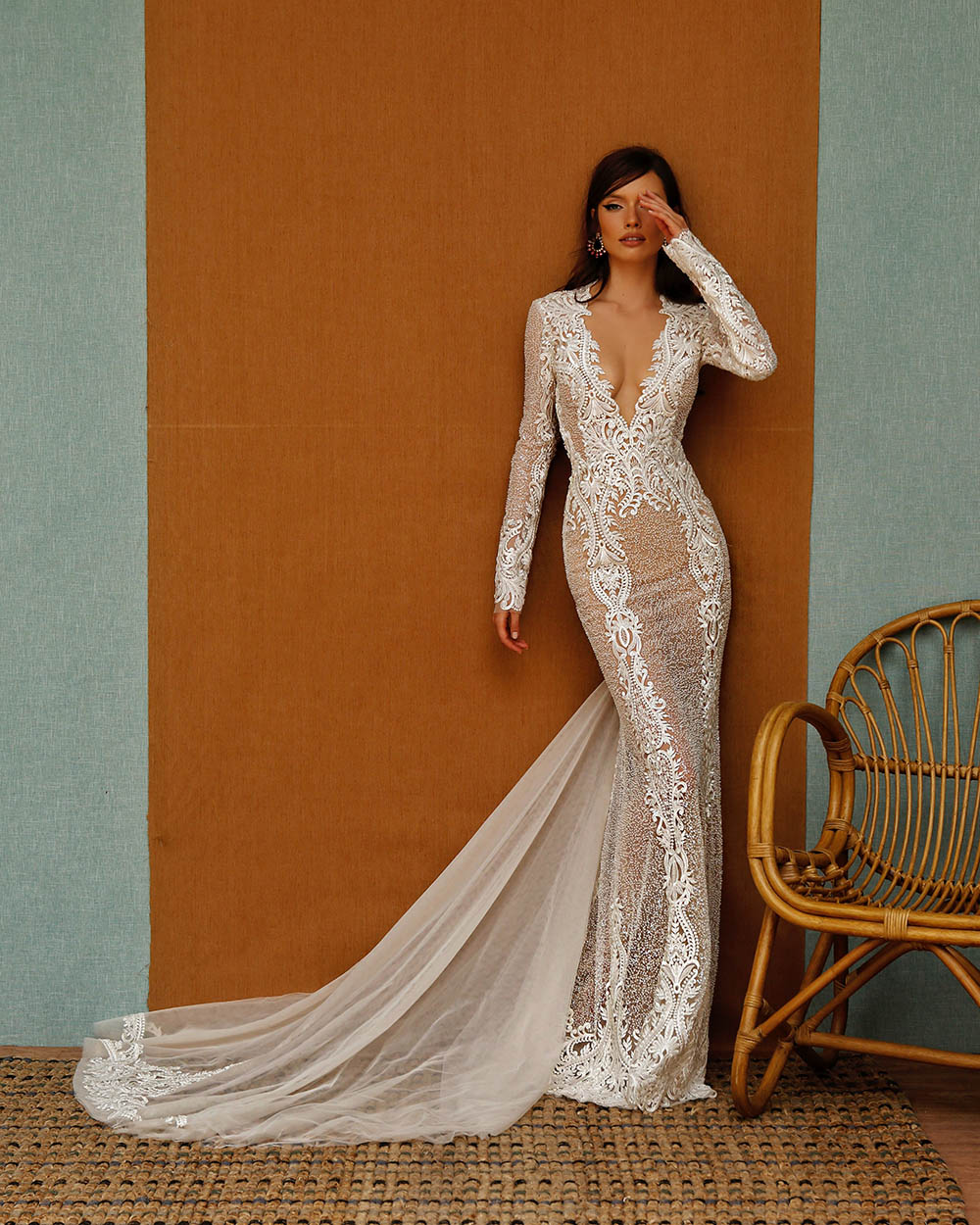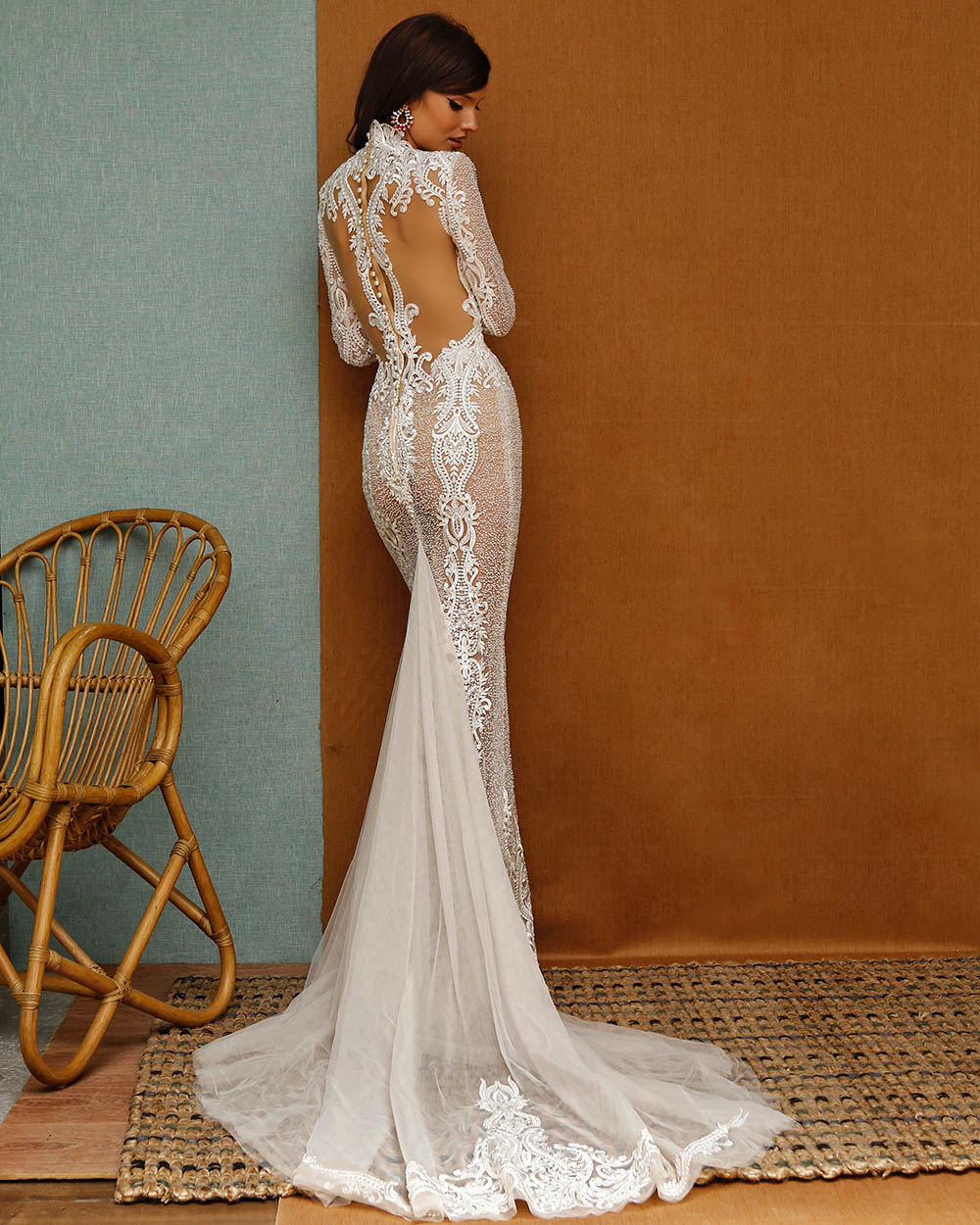 There's lots to love about the dress, but we can't get enough of that back detail. Divine.
Style P09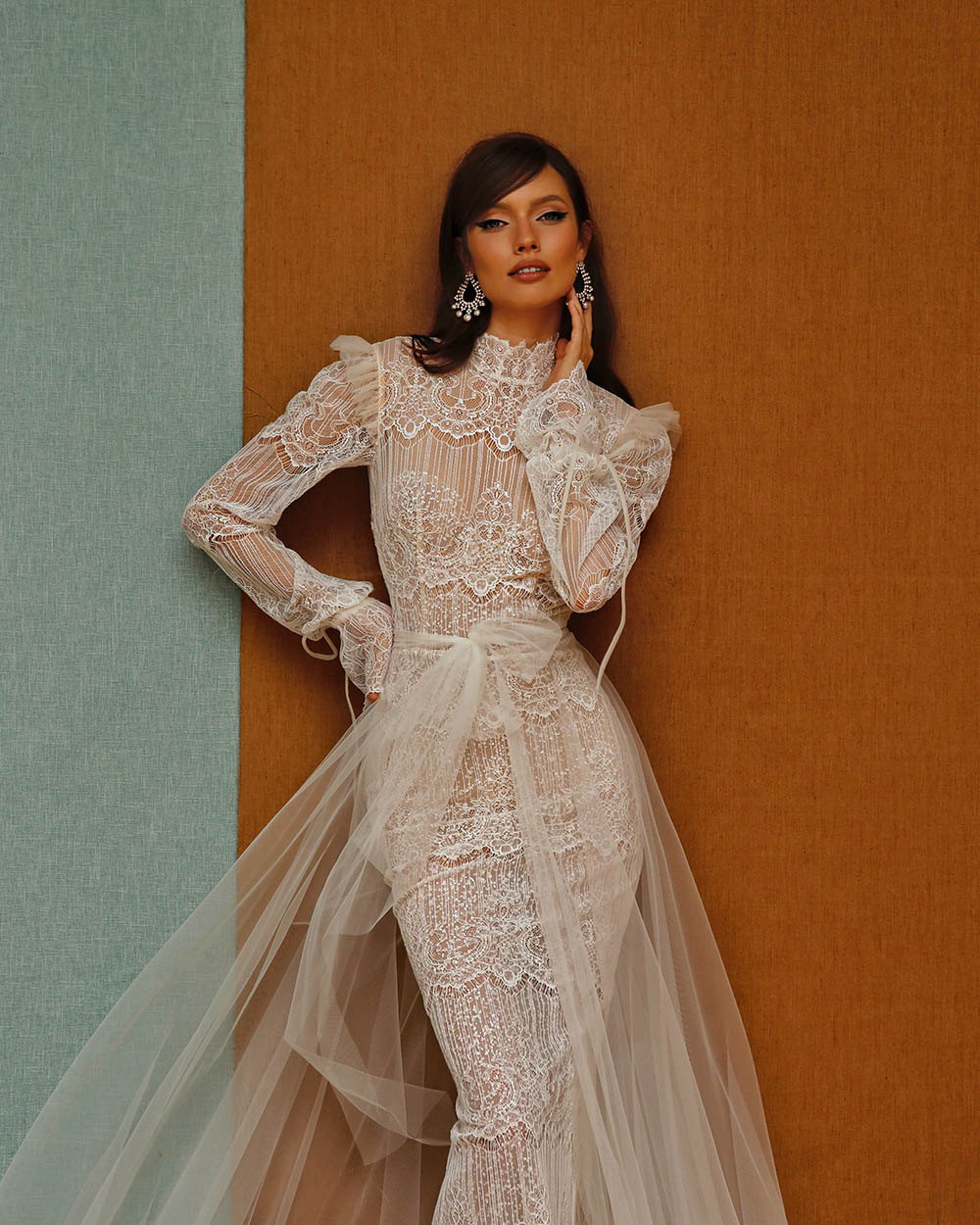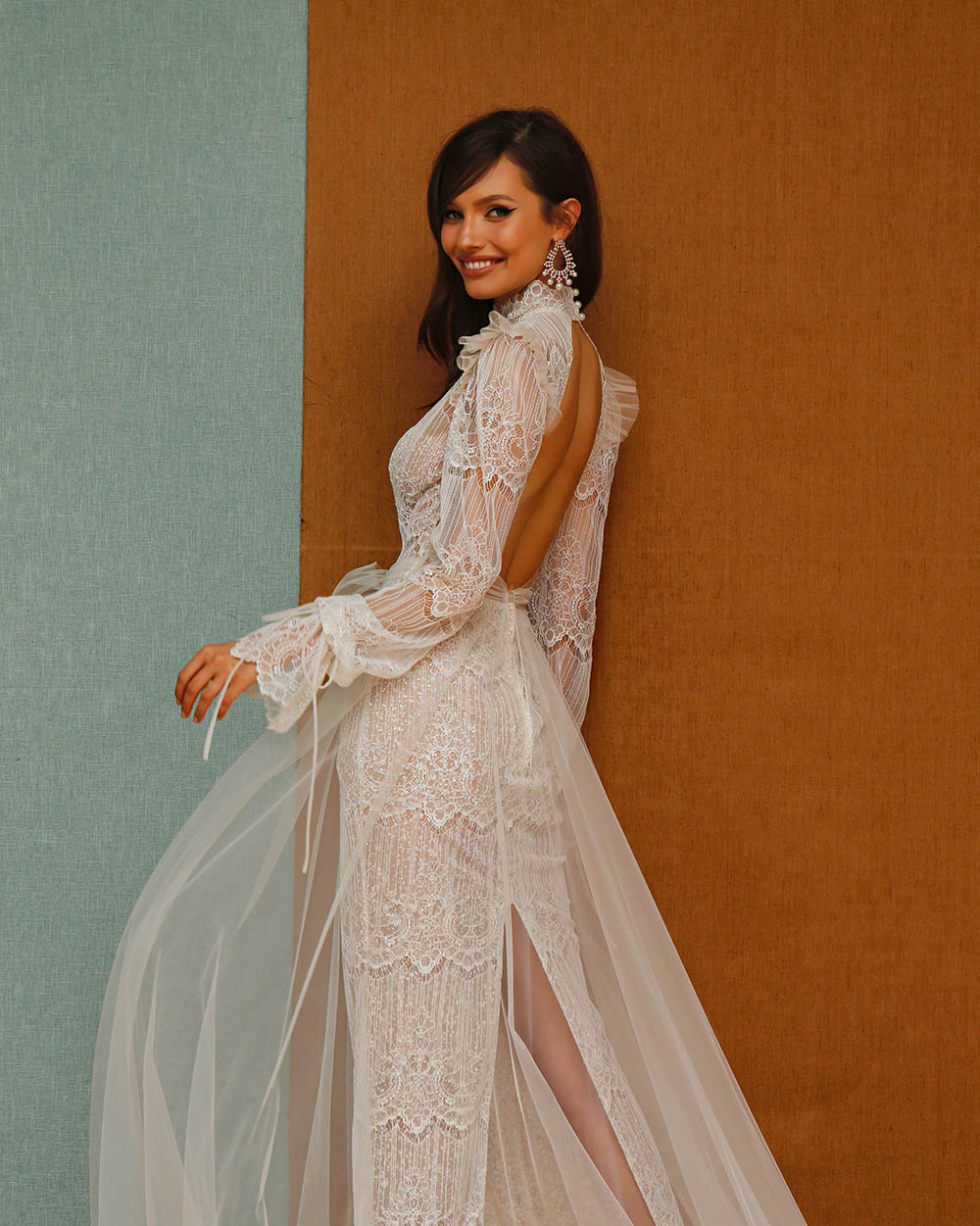 This high-neck wedding dress is injected with Berta's signature sexiness with a thigh split and open back.
Style P10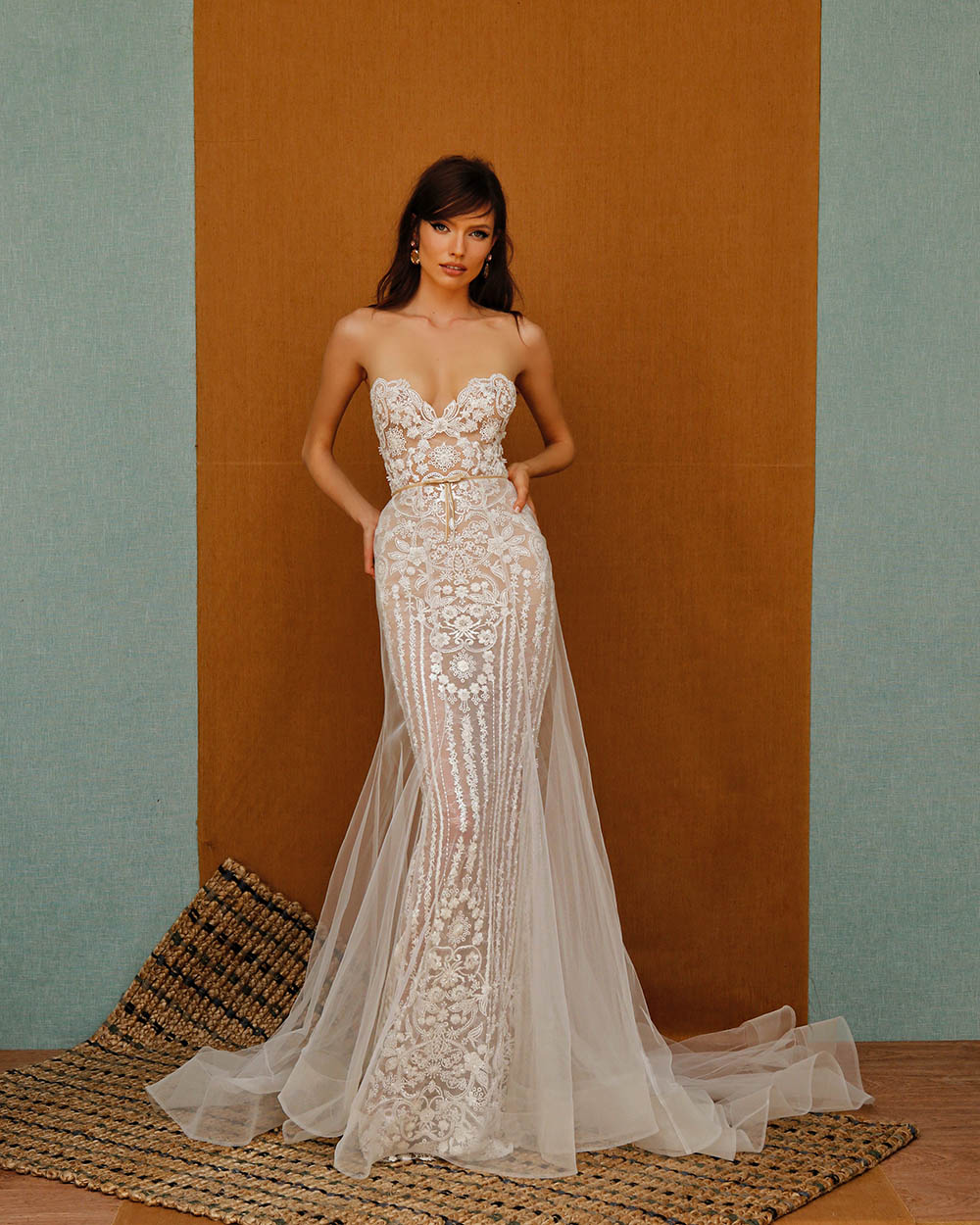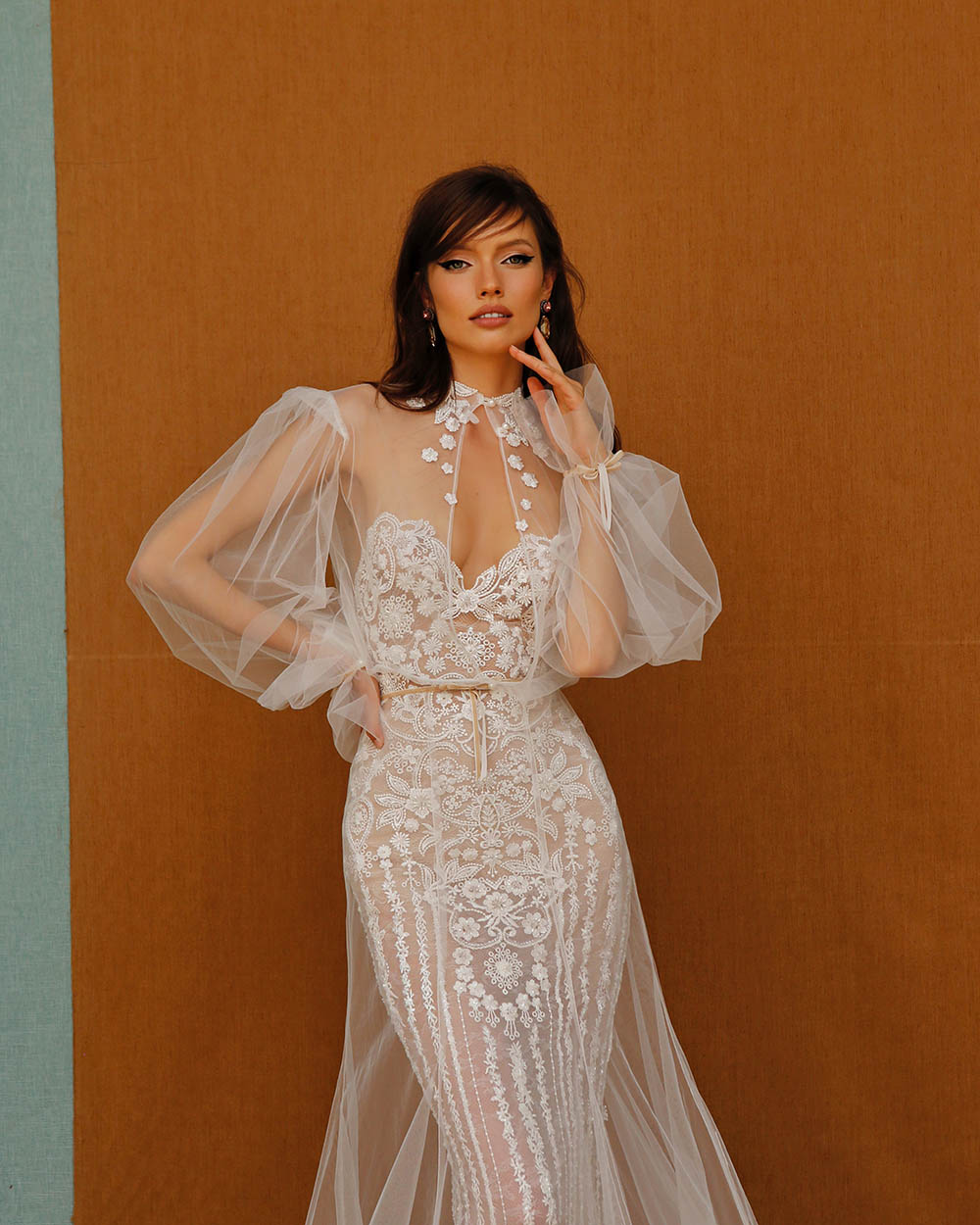 Look how dramatically the look of this strapless sweetheart wedding dress can be changed up with the addition of a sheer puff-sleeved capelet!
Style P11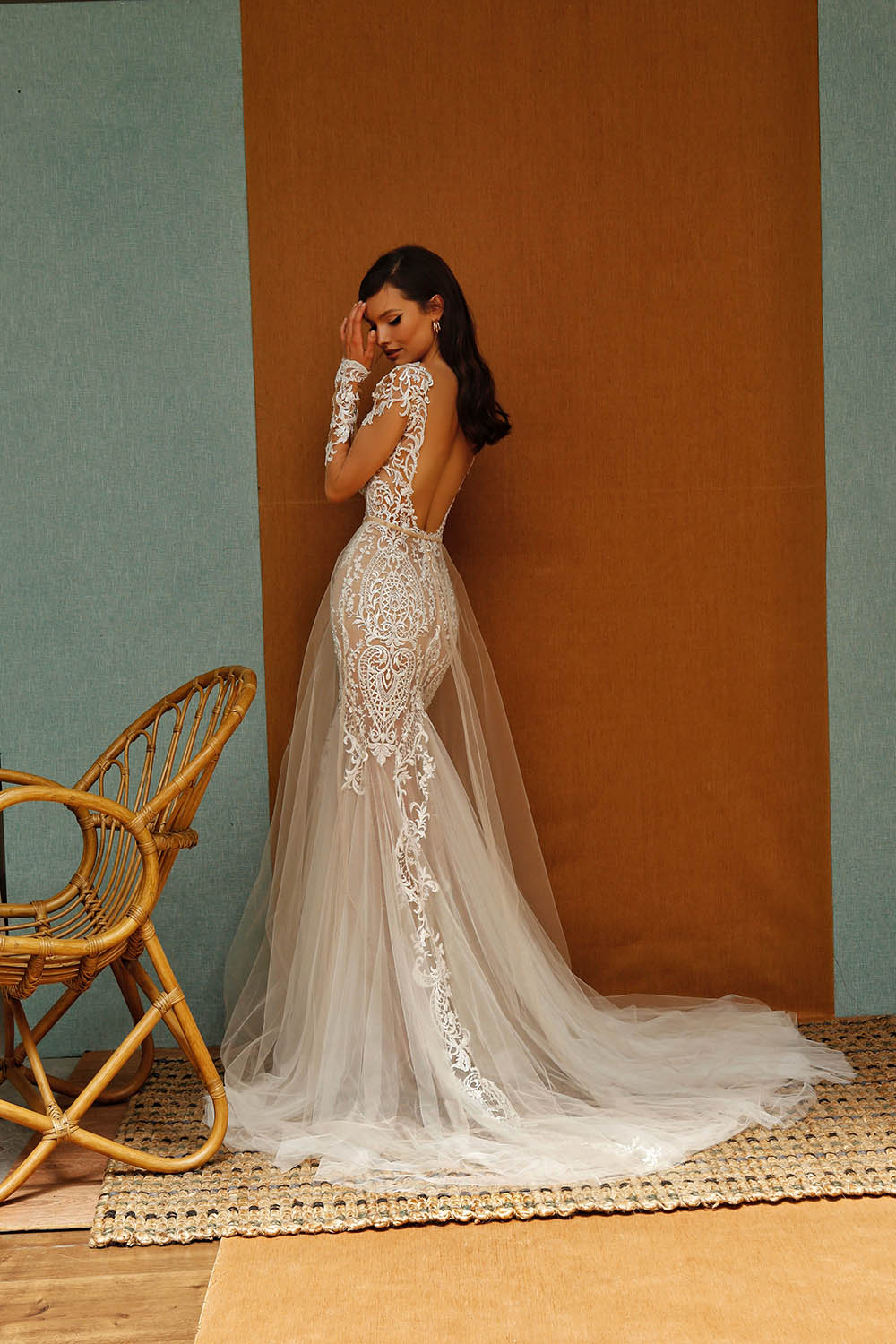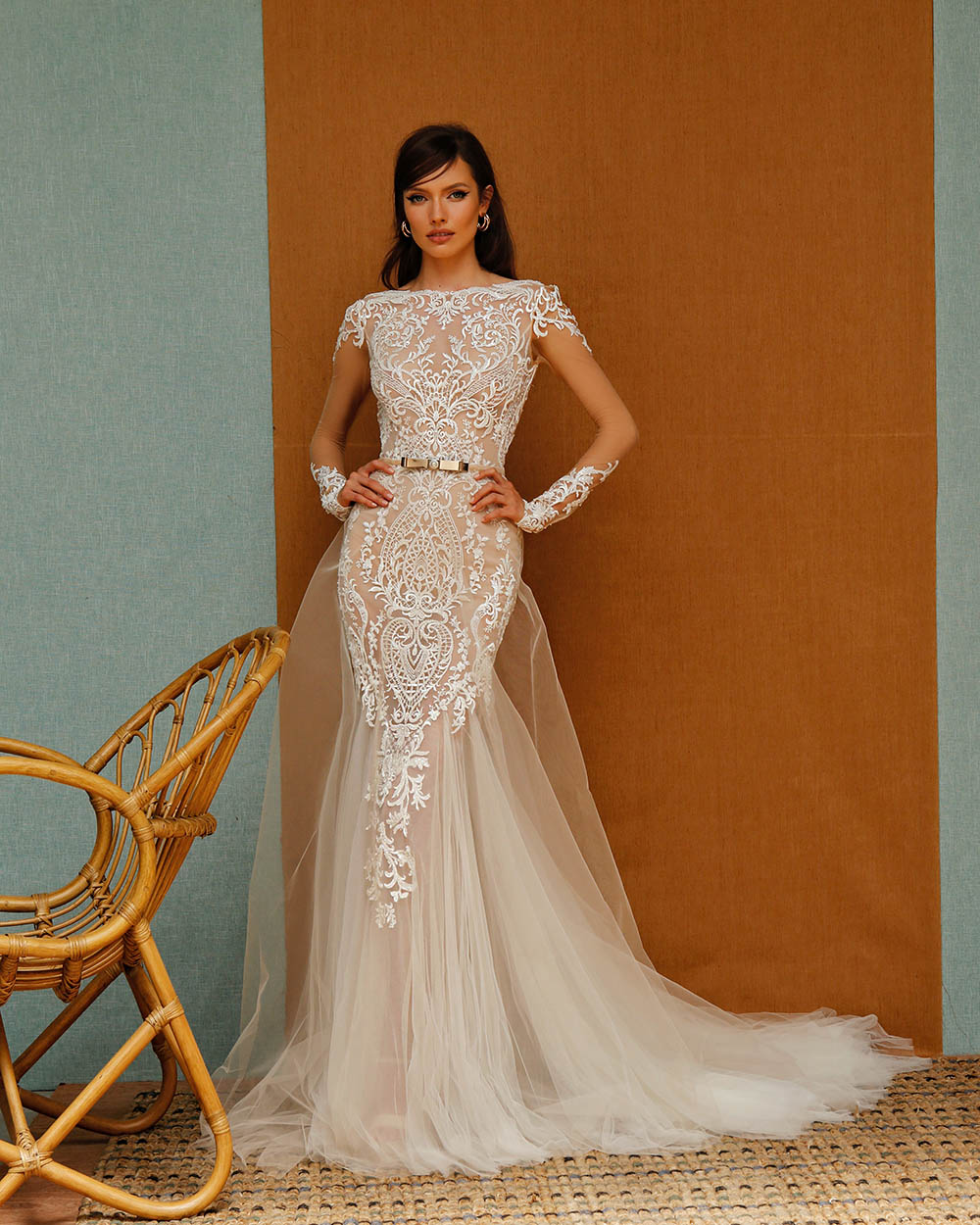 We are here for this exquisitely embroidered dress with its lace illusion sleeves and dreamy cloud of a train.
Berta is stocked exclusively in Scotland by Opus Atelier, West Kilbride.