Your dream wedding shoes are possible with this bespoke service from Zigzag & Zoom
From bejewelled personalised bridal converse to bespoke tartan wedding shoes, Zigzag & Zoom can create your dream shoes.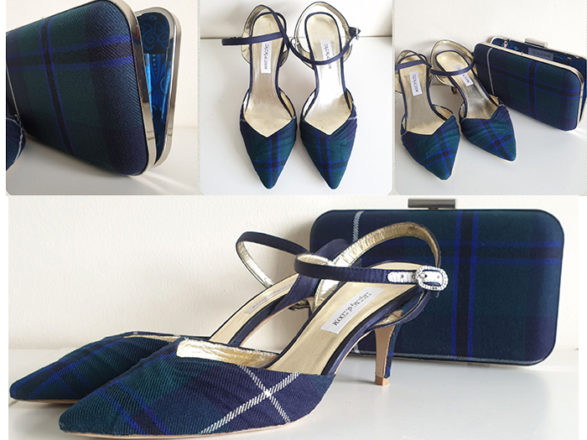 It was a change in personal circumstances that originally led to Sue Waller to turn her hobby into a career. 
Now, the creative designer tells us all about Zigzag & Zoom, the successful accessory brand putting a personal touch to wedding accessories.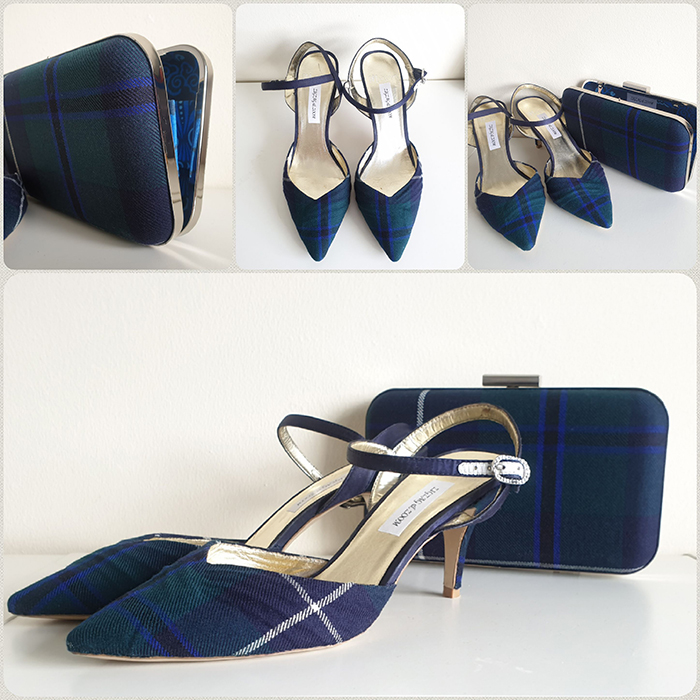 THE PERFECT JOB
"Finding myself as a single parent to three children a few years ago meant that I needed to find work. Anyone who has been in a similar position will tell you that trying to find work that fits in with your children's needs can be very difficult," says Sue.
"I had been making clothes, shoes, bags and other bits as a hobby for a few years. I enjoyed making unique and different items for my family and friends so I researched to see if I could turn my hobby into a family friendly job for myself," she adds.
When deciding on a business name for the unique brand, it was actually Sue's kids who came up with Zigzag & Zoom. "My children have always been my biggest advocates," smiles Sue.

PERSONALISED WEDDING SHOES
Now, with a following of loyal customers who love Sue's ability to transform their favourite accessories into personalised works of art, Zigzag and Zoom has become the job of Sue's dreams.
"I love my job for so many reasons. I get a lot of joy and satisfaction from my clients' own happiness. To know that I have provided them with something special and to hear how happy they are in turn makes me very happy," says Sue.
Of course, with a brand that caters for each and every client so well, customer service has always been at the core. "I want my customers to know I value their business. I strive to provide them with products they love and I want to do that at an affordable price."

THE SHOE SECRET
To ensure each and every order is not only stylish, but comfortable too, Sue has found a winning formula.
"99% of our work is using client's own supplied shoes, therefore they know the shoes fit and they can be made to look exactly how they want. When shoes fit the part, but don't look the part – that's where we come in."
"Our ethos is 'all feet deserve pretty shoes' and, although I specialise in working with tartan, I do use other fabrics and embellishments to achieve the client's dream shoes".

POST-WEDDING STYLE
After a bride's big day, Sue also offers a service to transform wedding shoes and give them a new lease of life.
"I have up-cycled a few wedding shoes now, whereby the client had these shoes for her wedding day and then they sit unworn in a box. To bring the memories from the wedding day alive, we take their special shoes by making them more wearable, using techniques such as colour dyeing or upcycling with different material," adds Sue.
"My passion and love for my brand and the care I take with my customers and products, makes us stand out from the rest."
"ZIGZAG & ZOOM DESIGNED MY DREAM WEDDING SHOES!"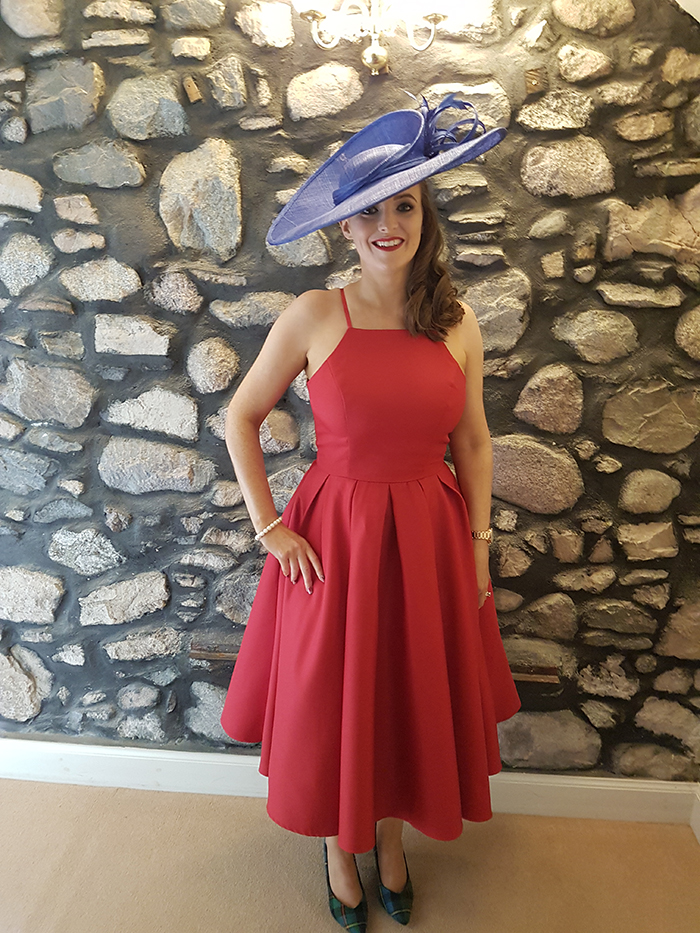 When bride-to-be Lorna started her search for a very special pair of wedding shoes, she knew she'd found The One when she discovered Zigzag & Zoom. Lorna shares her experience of working with Sue on creating the accessories of her dreams.
"I searched for months on end trying to find a company that could make me a pair of heels for my wedding which incorporated my husband-to-be's family tartan.
I found a few places online, but quality was poor and the prices were outrageous.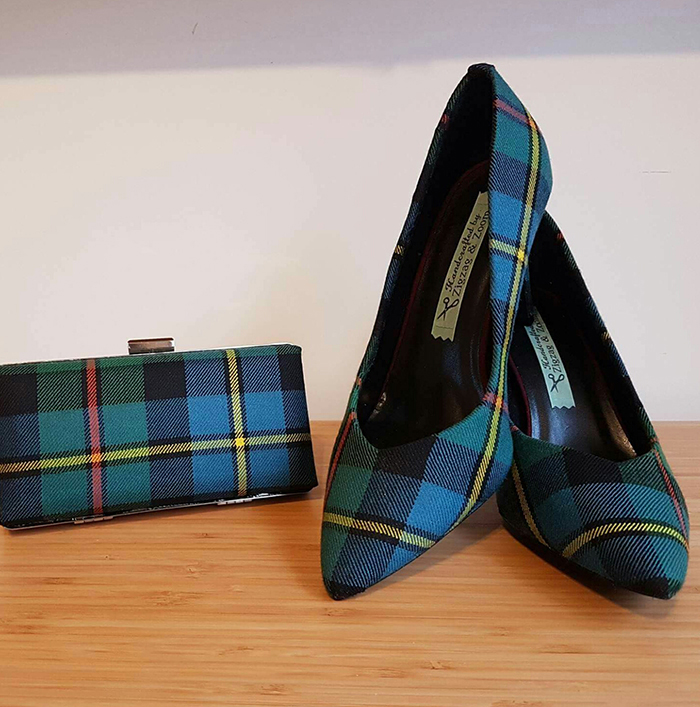 I came across Zigzag & Zoom and after looking through the products on their Facebook page, I messaged Sue. I hadn't quite decided exactly what I wanted so Sue offered me options and alternatives until we came to the design of my dream shoes.
She made the suggestion for me to send her shoes I already owned so that there was no fear of them not fitting me.
I also got Sue to make flat pumps for me to wear once my dancing feet gave up. Then, as a first anniversary gift for my husband, I set Sue a challenge to make her first ever personalised tartan brogues. My husband was so emotional when he opened them and wears them every chance he gets.
When our baby boy was five days old, we had a photoshoot and wanted our shoes to feature too. We were so delighted with the outcome, I sent Sue some of the pictures.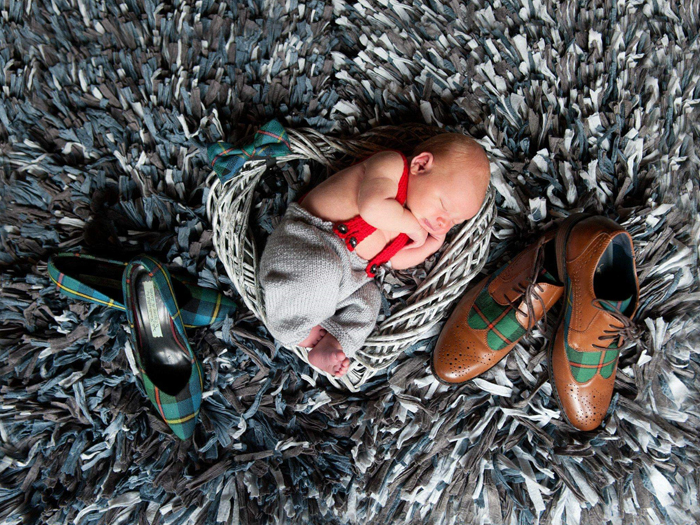 A while later, we received a surprise delivery.
Sue had gone that extra personal step further and made a dribble bib and pram shoes for our son, Ruairi.
As you can imagine we were overwhelmed at the sheer thoughtfulness. It was such a special touch."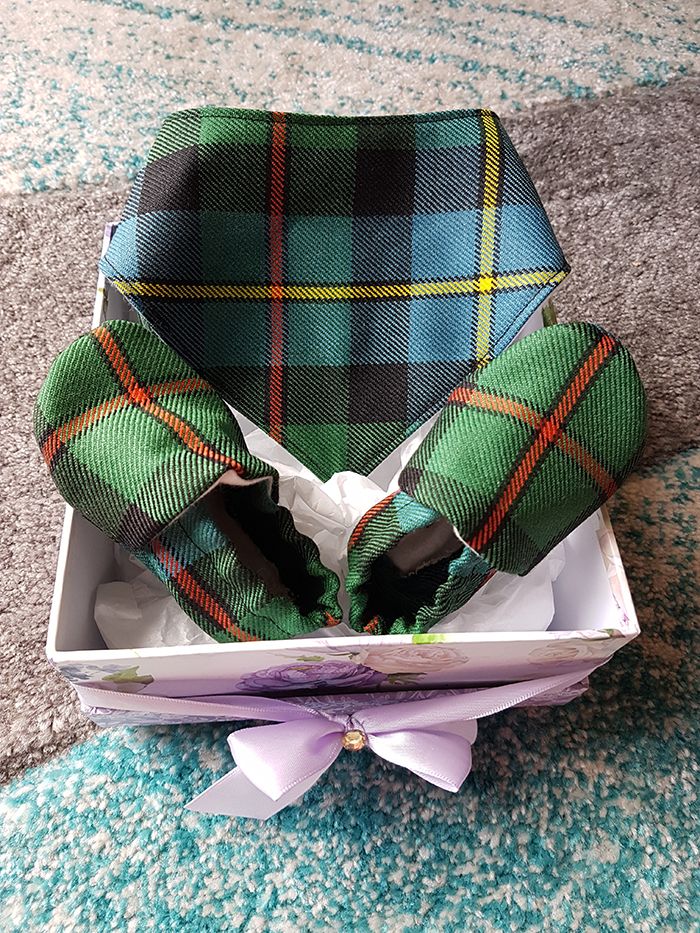 WOULD YOU LOVE YOUR OWN PERSONALISED WEDDING SHOES BY ZIGZAG & ZOOM?
YOU CAN CONTACT SUE NOW…
Visit the Zigzag & Zoom website | e. info@zigzagandzoom.uk | Facebook