How shoe designer Freya Rose tied the knot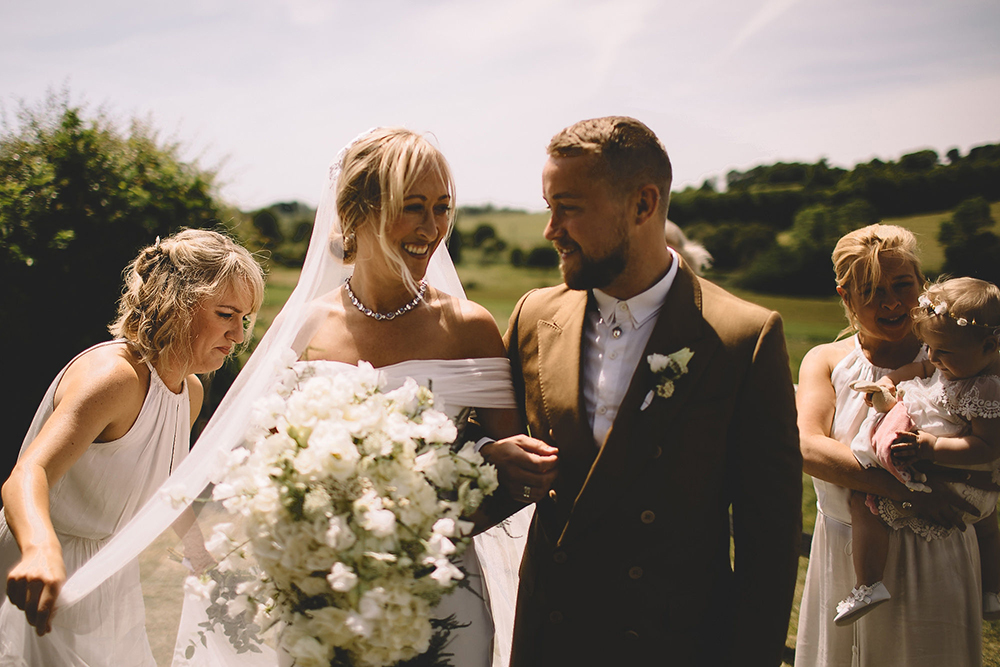 Designing shoes for brides-to-be, queen of heels Freya Rose was always going to go all out for her own wedding to husband Matt.
The designer wore no less that three luxurious pairs from her own collection for her beautiful, family-orientated ceremony.
Check out all the details from their big day, captured by photographer Carrie Lavers…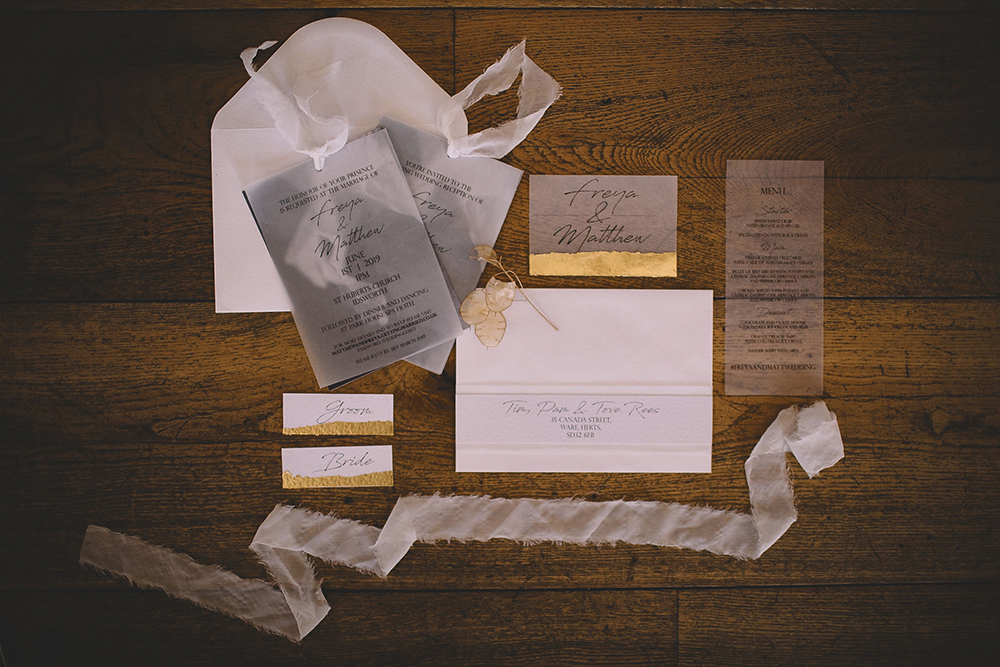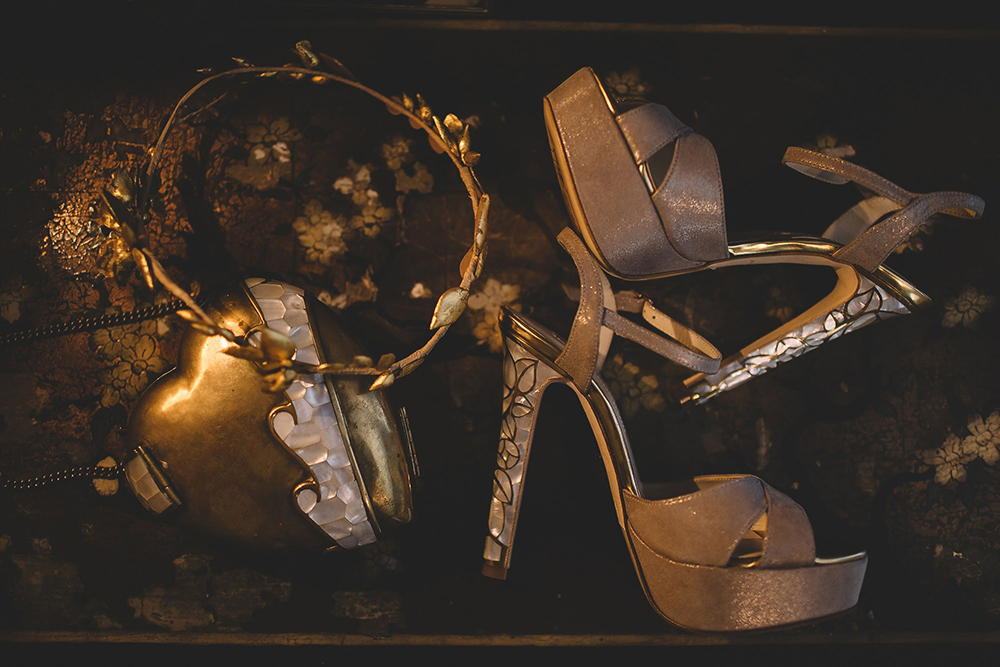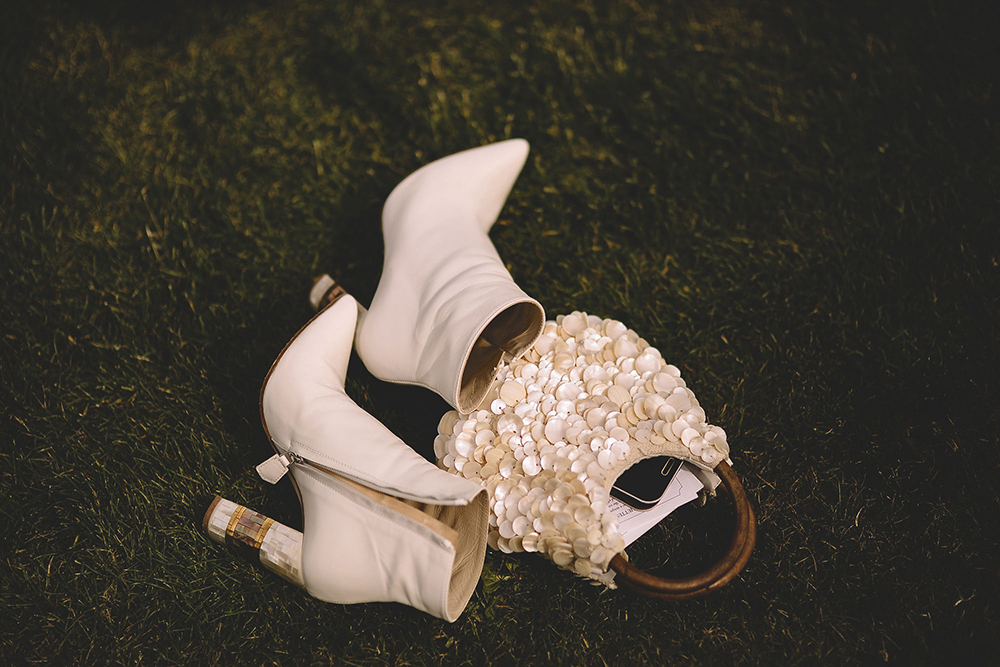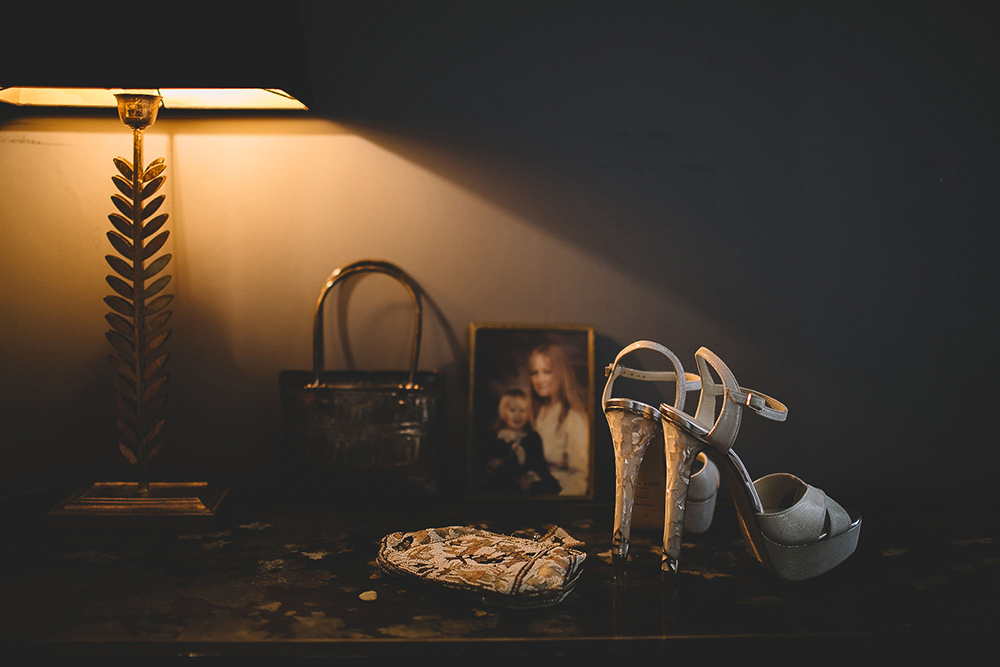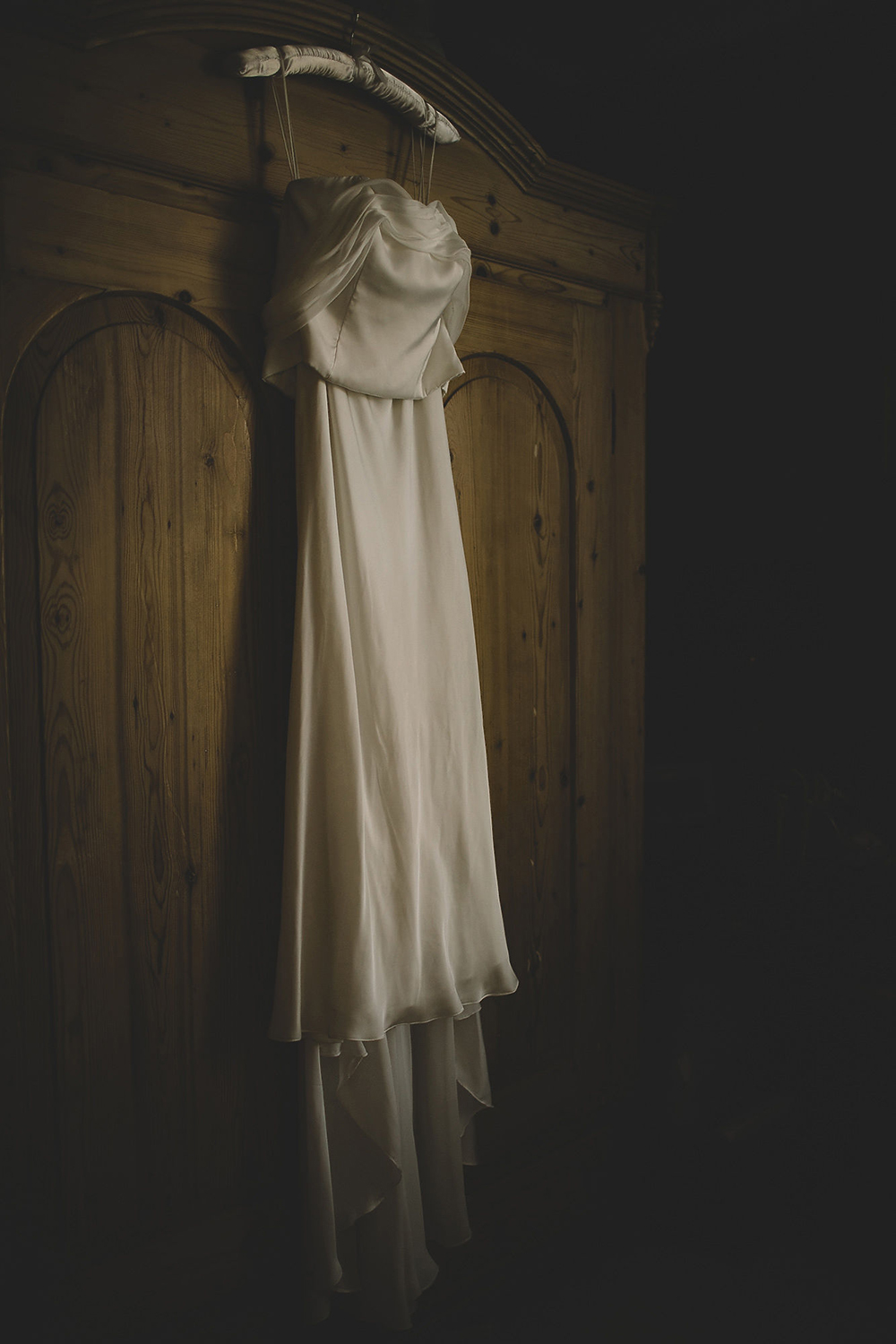 Running her busy international design business alongside being a mum to a five-year-old didn't leave Freya much time for dating but when she tried out a dating app she was lucky to meet Matt.
"I had just returned from a work inspiration trip to Bali," remembers Freya. "We met for a couple of drinks, then he walked me home and came in for some Indonesian Kopi Luwak coffee – Matt proposed six months later!"
The couple married on Saturday 1st June 2019 at St Hubert's Church, one of the oldest churches in England, in Idsworth in the South Downs.
The Day Look
The couple kept their daytime look minimal using accents in white and gold for their stationery which was designed by Freya and created by Lo & Behold Bespoke with ethereal blooms by Blossom Boutique.
A sprig of Honesty flower, taken from Freya's grandmother's garden and hand-painted in gold leaf, was used on name place cards and elegantly woven into Freya's beautiful updo.
Freya's first dress was made especially for her by her friend and eco-dress designer Sanyukta Shrestha, and she wore jewellery by her mother, acclaimed jeweller Barbara Tipple, and a long-length veil that she designed herself with special rose-floral lace.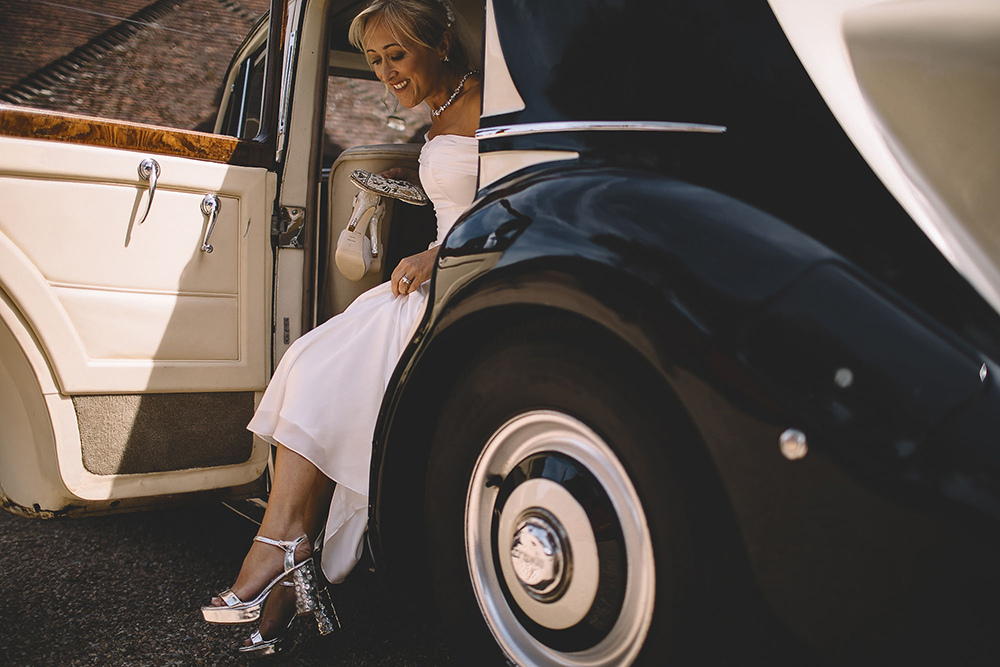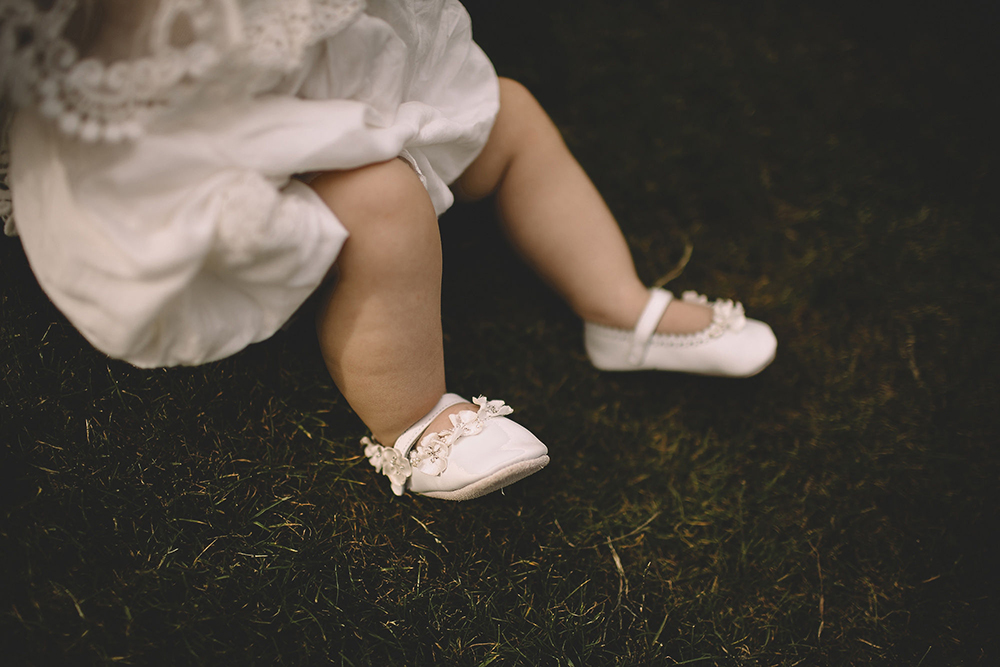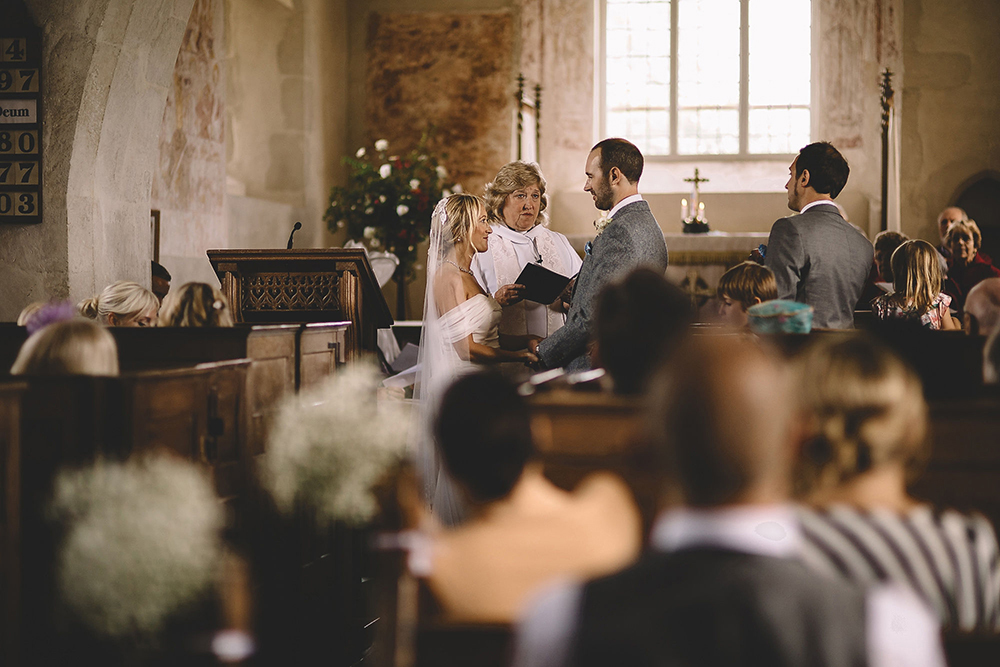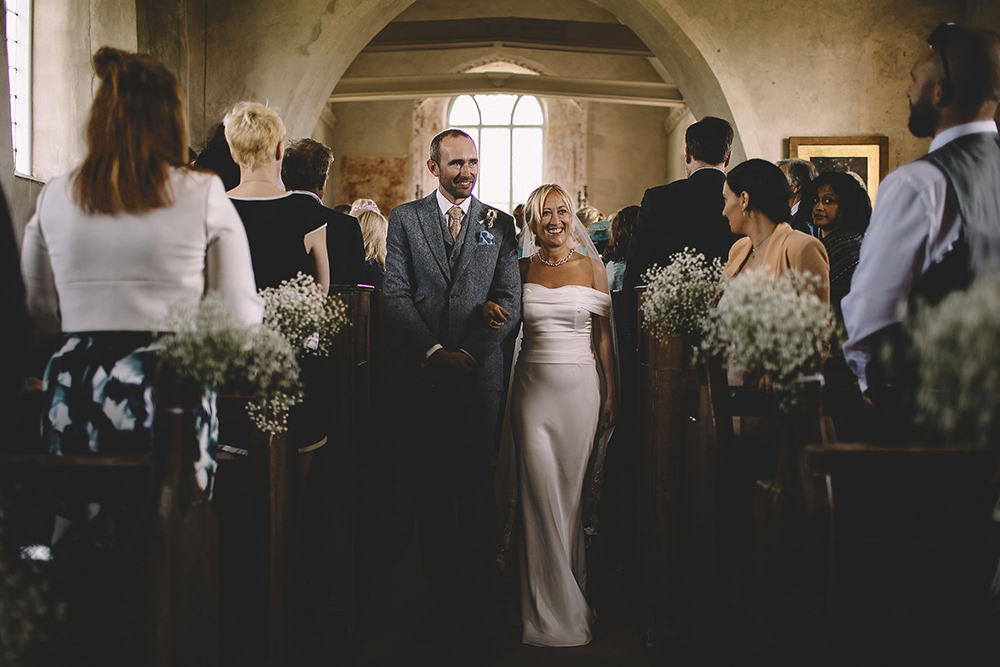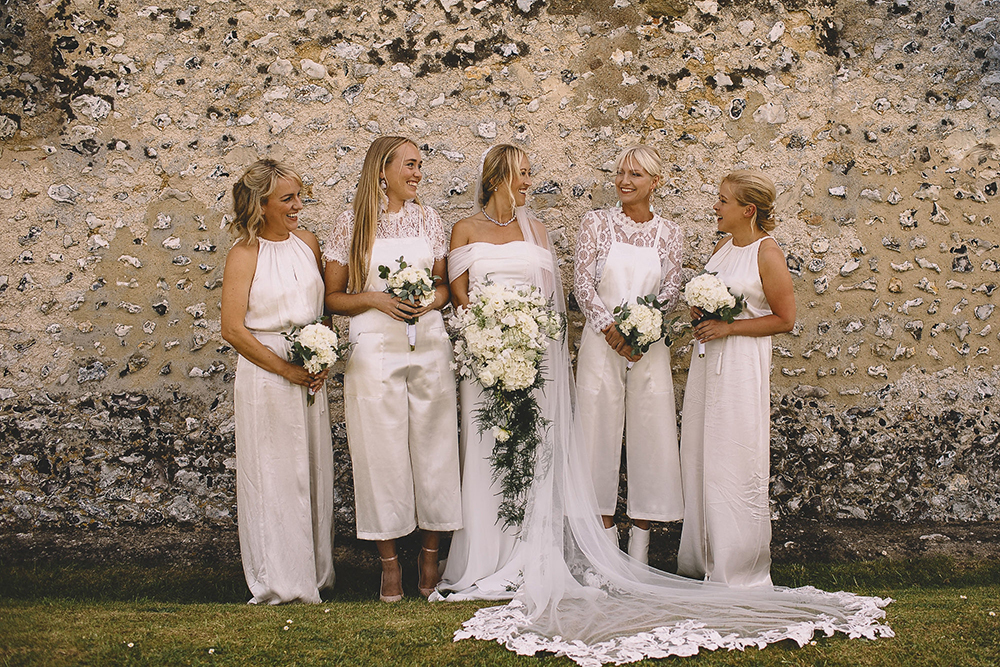 The evening look
For the evening the look was more relaxed with a focus on warm, golden tones and guests were treated to Mediterranean food and toasting marshmallows around the fire pit.
Freya changed into a shimmering champagne dress by Amanda Wakeley.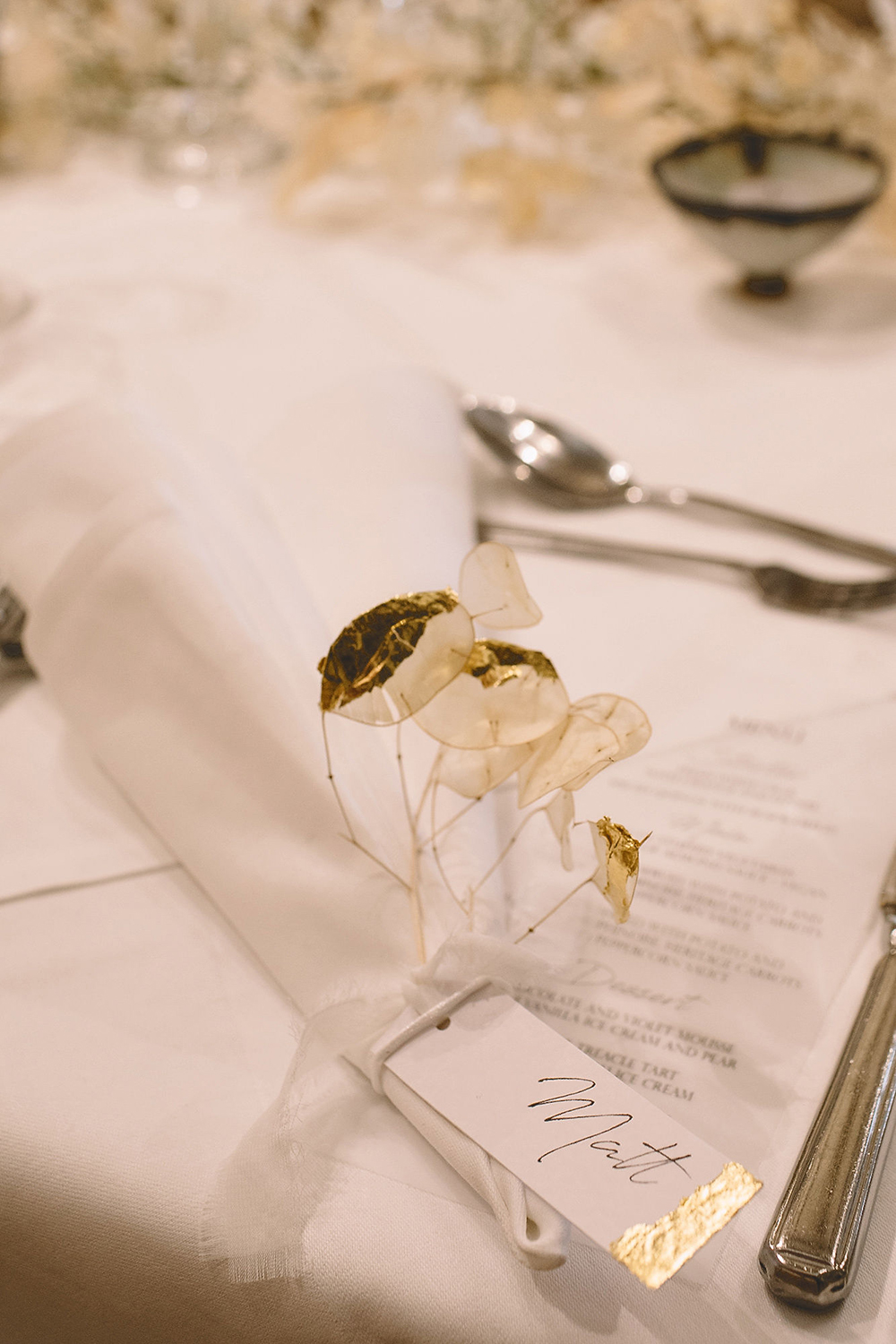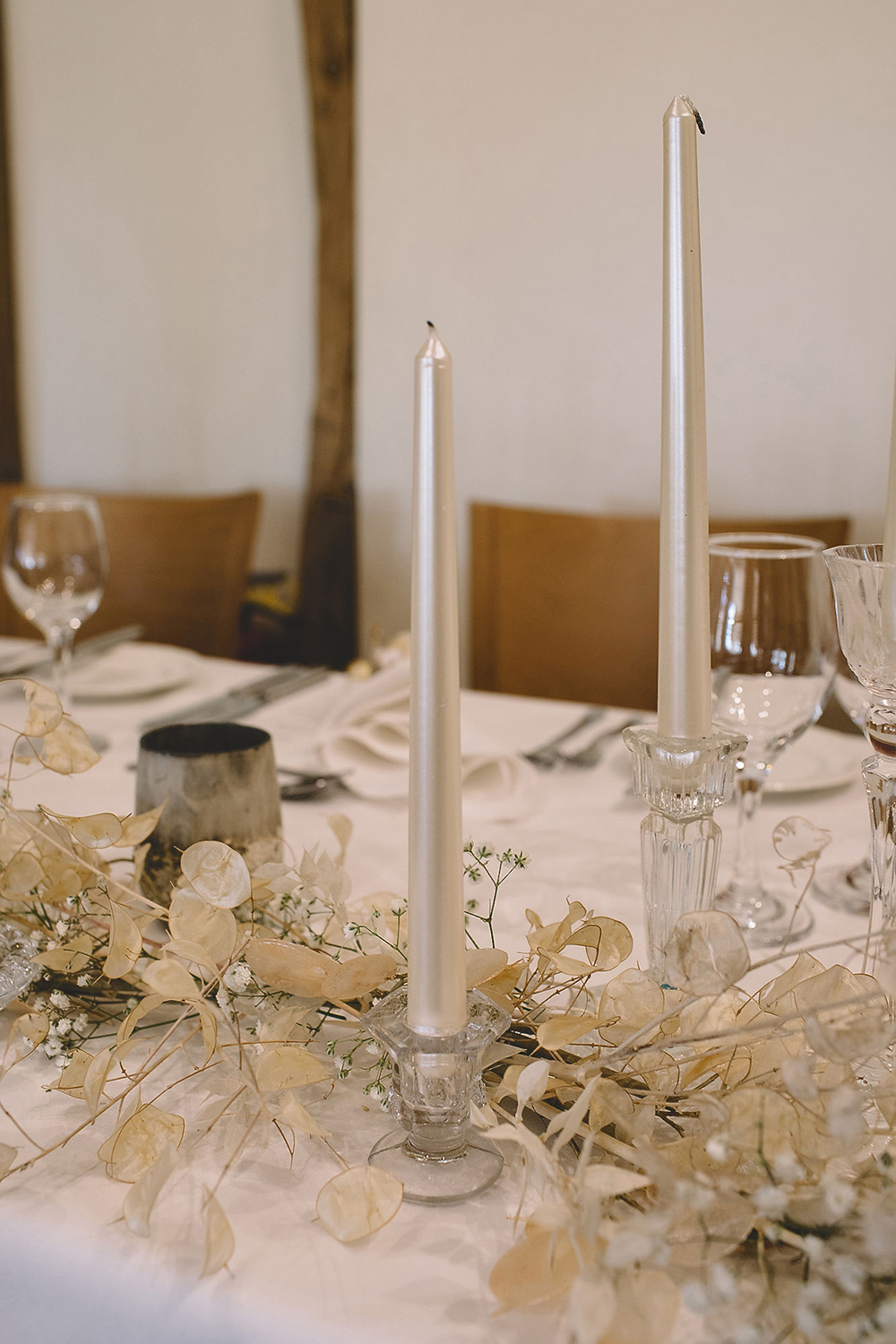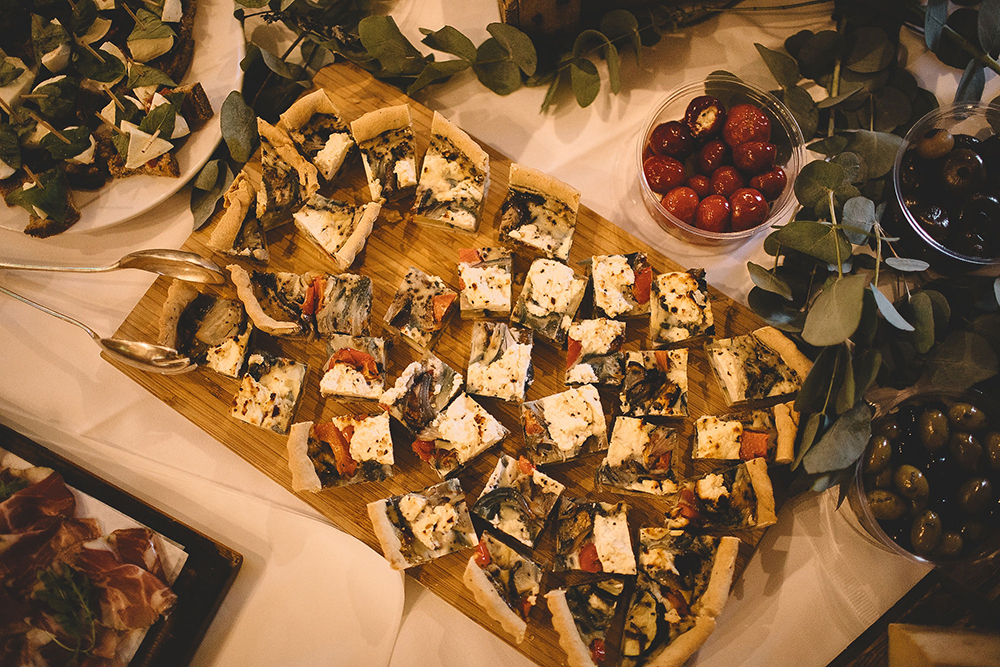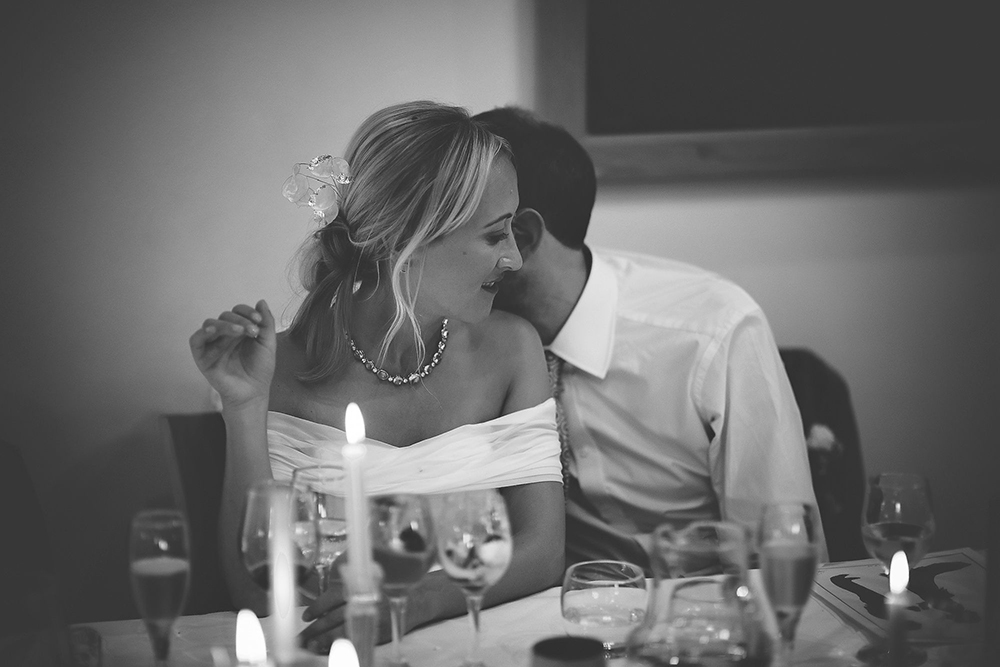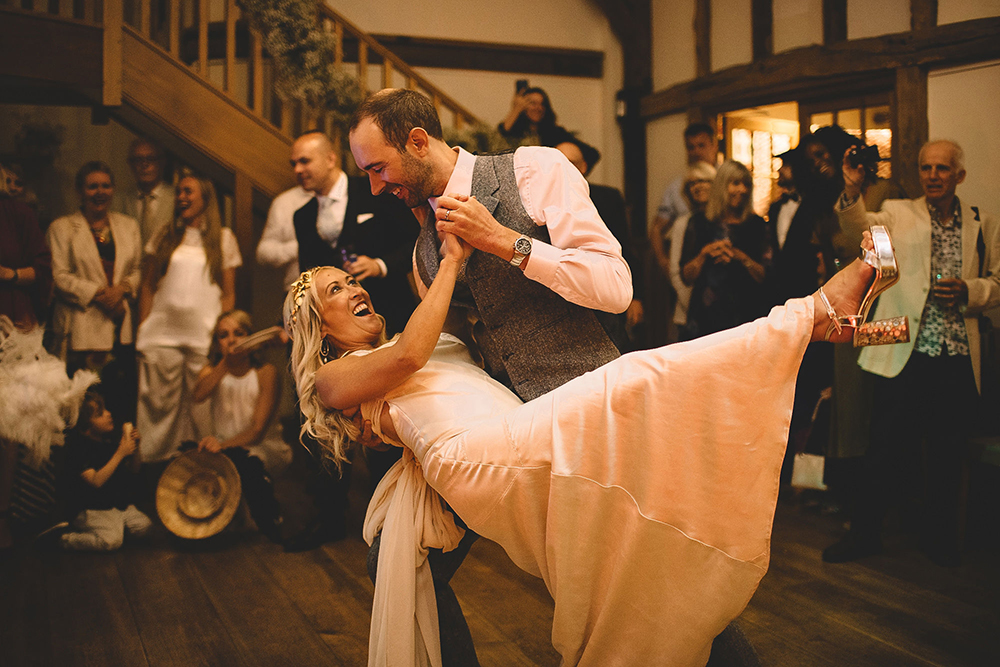 And the shoes (of course!)
For her big day Freya designed three pairs of gorgeous shoes (images by Dimples and Daisies), using exquisite materials like sterling silver, polished brass and her signature mother of pearl.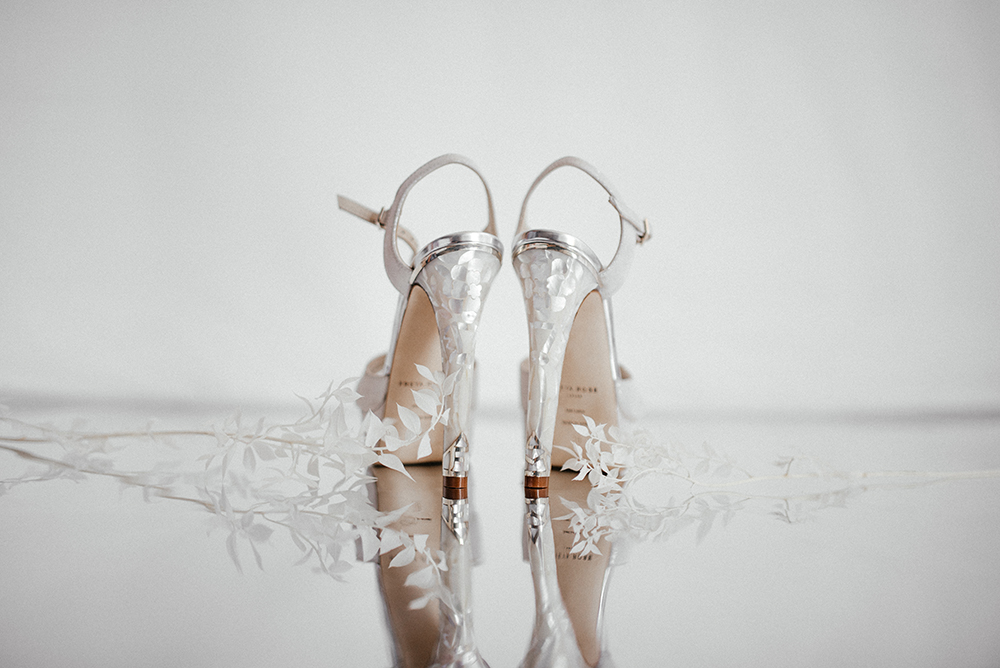 'Freya'
The first pair 'Freya' was designed to give her height and they were made in a soft ivory shimmer suede with silver leather lining, a subtle rose-floral mother of pearl heel and sterling silver monogrammed initials: F.A and M.A.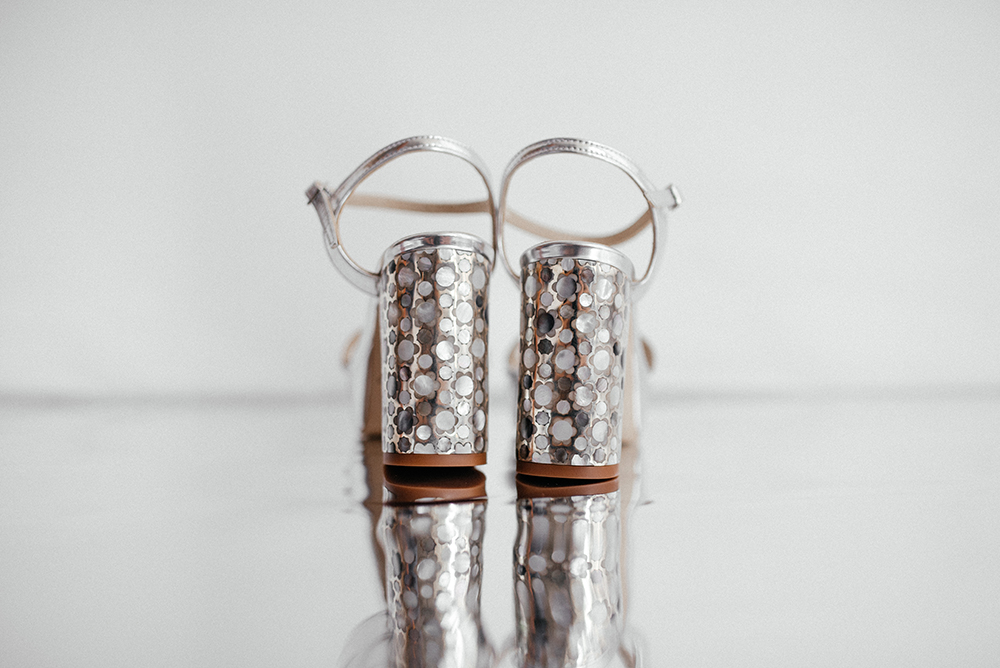 'Glory'
The second pair 'Glory' feature an ornate floral block heel in sterling silver and mother of pearl.
Freya designed these statement shoes to be ultra-comfortable and perfect for dancing the night away.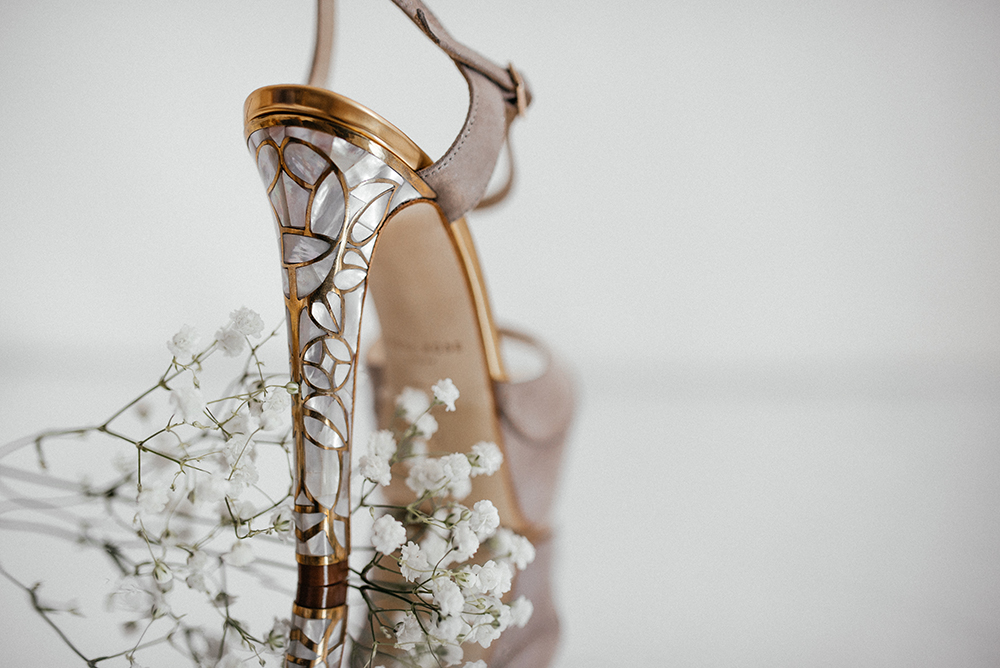 'Rose in Bloom'
The final pair of heels, included a sultry taupe shimmer suede and golden leather to match the brass rosebud detail on the mother of pearl heels.
These also featured exquisite monogrammed initials.

Venue: Park House Hotel and Spa | Photography: Carrie Lavers Photography
Product photography: Dimples and Daisies | Freya's day gown: Sanyukta Shrestha
Freya's evening gown: Amanda Wakeley | Shoe's and veil: Freya Rose